6 Centres with the Best Psychologists in Auckland
Life doesn't always go as planned, everywhere we turn we face changes. We sometimes need help through someone listening and caring for us, so if you need that, we've outlined the best psychologists in Auckland.
You might have had a recent panic attack or bout of falling into temptation. Or you could be swimming in the murky waters of depression and suicidal thoughts under an endless night sky.
If you feel these things, be brave and reach out to these psychologists. They are registered practitioners who know about treatments like Cognitive Behaviour Therapy or Addiction therapy.
As you apply the skills learnt from them, you will be able change your life's direction to where there is sunshine. If you want that, read on as we bring you the best psychologists in Auckland!
1)  Crossroads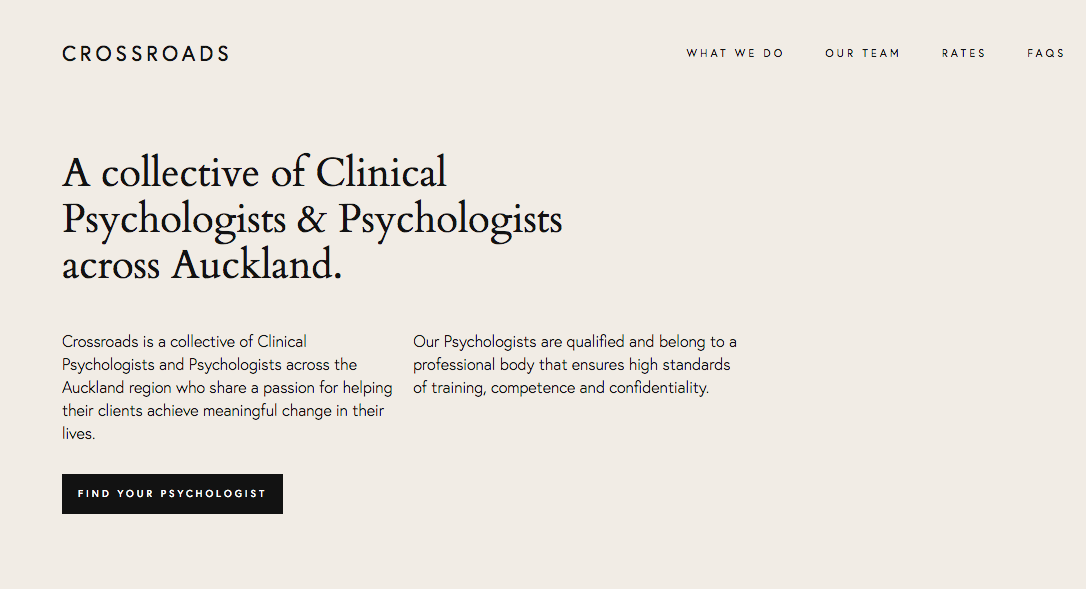 | | |
| --- | --- |
| Services | Cognitive Behavioural Therapy (CBT), Acceptance and Commitment Therapy, Dialectical Behaviour Therapy, Schema Therapy, Eye Movement Desensitisation and Reprocessing Therapy (EMDR), and Mindfulness |
| Psychologists | Dr. Rebecca Scheibmair, Dr Sarah Stanton, Dr Stacey Lim, Dr Andrea Greenwood, Dr Jennifer O'Callaghan, Dr Francesca Bowden, Alex Bajac, Hannes Venter, and others |
| Address | Auckland, New Zealand |
| Contact no | +64 800 543 354 |
| Website | https://www.crossroadspsychology.co.nz/ |
Can't seem to shake off the blues or have been in a traumatising situation? Book with a psychologist in Crossroads.
Crossroads is composed of clinical psychologists and psychologists who are registered and fully qualified. They are great listeners and allies you can trust and open up to.
Sessions here start at 170NZD for an hour of initial consultation and follow-up sessions. The psychologists can work with you to identify the problems and help you toward solving them.
They operate 9 branches dotted across Auckland including Auckland City, Papakura, Mt Eden, Parnell, Ponsonby, Albany, Pukekohe, New Lynn and Howick.
Highlights
Adept psychologists
Certified and trained
NZ$170 per session for 1 hour
2)  Life Therapies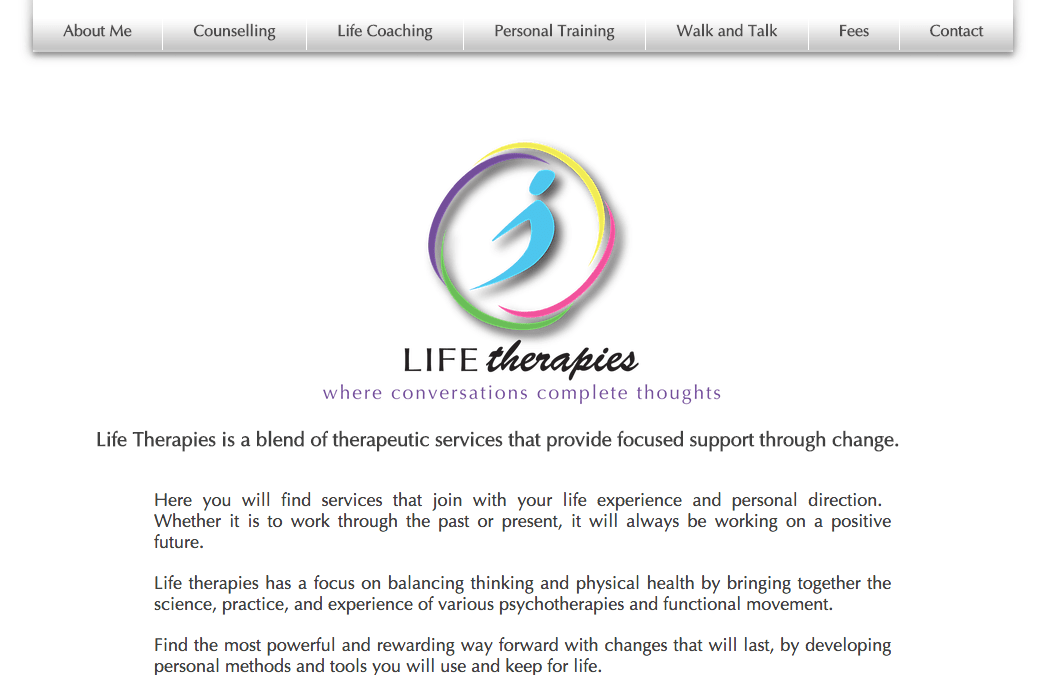 | | |
| --- | --- |
| Services | Relationships, Family, Self-Empowerment, Life Coach, Children Guidance, and Fitness Training |
| Counsellor | Dee Rieger |
| Address | 300 Richmond Road, Grey Lynn, Auckland, New Zealand |
| Contact no | (+64) 022 456 6540 |
| Website | https://www.lifetherapies.co.nz/ |
Maybe exercise is all you need to jettison the grudges and anger — and for this, Life Therapies can help! Here, Dee Rieger counsellor, life coach, and fitness trainer will talk to you.
She holds a particular interest in the area of relationships and family guidance. This allows you to make necessary changes to your habit or attitude, and thoughts for the better.
Moreover, there is a walk and talk counselling wherein you can enjoy a good run or exercise with Dee while letting those negative thoughts and feelings fizzle out.
Sessions are conducted on location or through Skype. Prices are NZ$105 for single-person coaching and guidance and NZ$150 for two people or parent and child.
Highlights
Qualified counsellor and life coach
Physiology background
Walk and Talk service
Talk to the counsellor on site or Skype
3)  Andrea Graham Therapist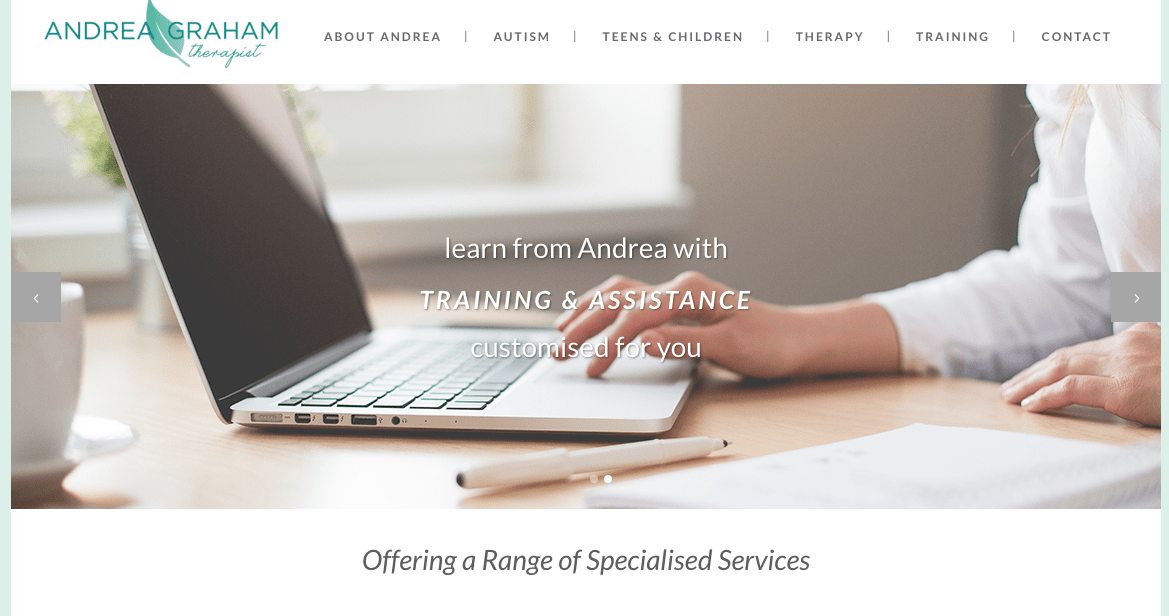 | | |
| --- | --- |
| Services | Autism, Teens and Children, Therapy, and Training |
| Counsellor | Andrea Graham |
| Address | 232 Dairy Flat Highway, Albany, Auckland, New Zealand |
| Contact no | (027) 541 2518 |
| Website | https://www.andreagraham.co.nz/ |
Does your child have a reading disability, Autism, stress and anxiety, or self-image problems? Easy peasy, you just set an appointment with Andrea Graham.
Andrea Graham is a qualified therapist and nurse specialising in ASD, child learning and development, behaviour and emotional issues, as well as maternal stresses.
Her approach is mild and encouraging for the child or adolescent. She also uses evidence-based therapies to help the kid cope with his condition and to make him relaxed and feel better.
That's why Andrea Graham is one of the best psychologists in Auckland. She works in three locations including in Albany, Warkworth and Wellsford.
Highlights
30 years of experience in the field
Evidence-based therapies
Comfortable environment for children
Customer Reviews
On Facebook, Kim Leigh Freeman wrote:
"My family have been working with Andrea for a while now and think she is wonderful! Andrea is insightful, caring, supportive, understanding and has helped us look at life's challenges in different way. She has made a huge impact on my family, helped us bring harmony to our home and we will always be grateful! Thank you Andrea for everything xx"
4)  East Auckland Psychology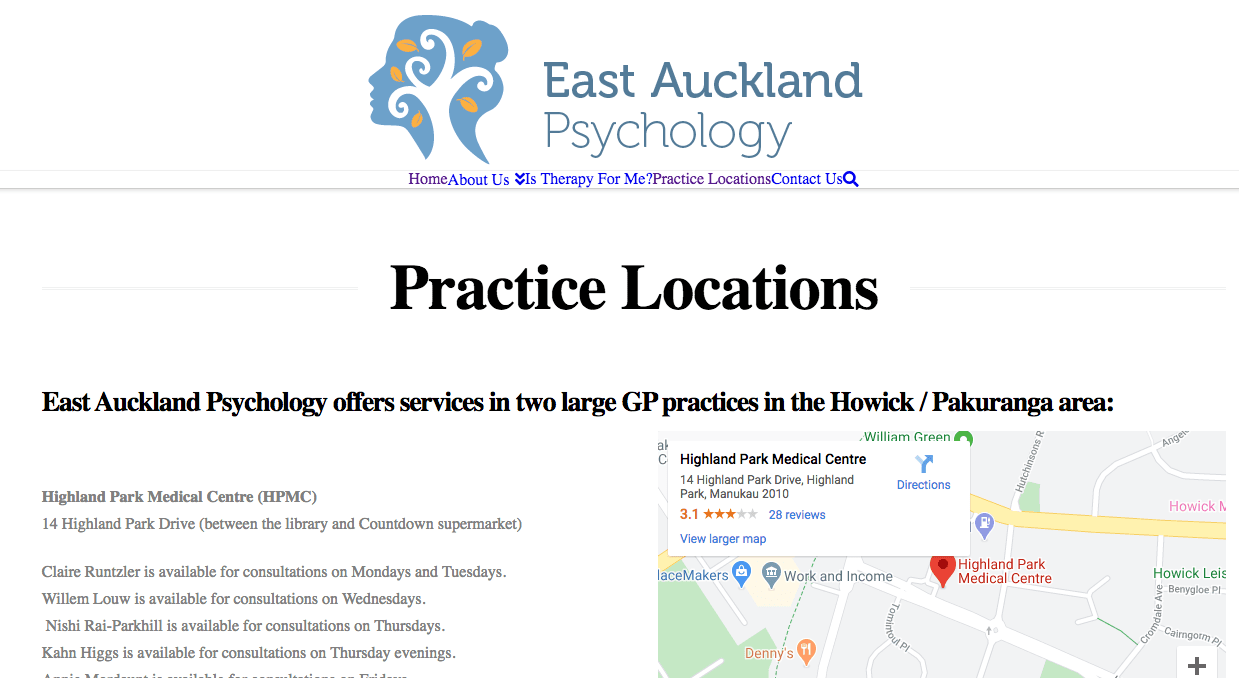 Services
Psychological Therapy, Assessment, Supervision
Psychologist
Dr Willem Louw, Penny Kokot Louw, Dr Manish Parswani, Nishi Rai-Parkhill, Anneline Mordaunt, Kahn Higgs, and Claire Runtzler
Address
14 Highland Park Drive, Highland Park, Manukau 2010, Auckland, New Zealand

Other branches are in Pakuranga and Howick in Auckland

Contact no
–
Website
http://www.eastaucklandpsychology.co.nz/
East Auckland Psychology comprises a group of registered clinical psychologists based in Auckland. The doctors and psychologists can help you out with behaviour therapies.
They basically offer assessments, treatments, and supervision services for fellow psychologists, counsellors, and people with a criminal record (i.e. fitness to stand trial or parole).
Mainly, they look into mental health, mood and sleep disorders, trauma, burnouts, relationships, postnatal depression, sexual abuse and more.
For their expertise and life-transforming treatments, this can be considered in our lineup of the best psychologists in Auckland.
Highlights
Registered clinical psychologists
Tackles a wide area of problems
Has three branches in Auckland
5)  Ponsonby Psychology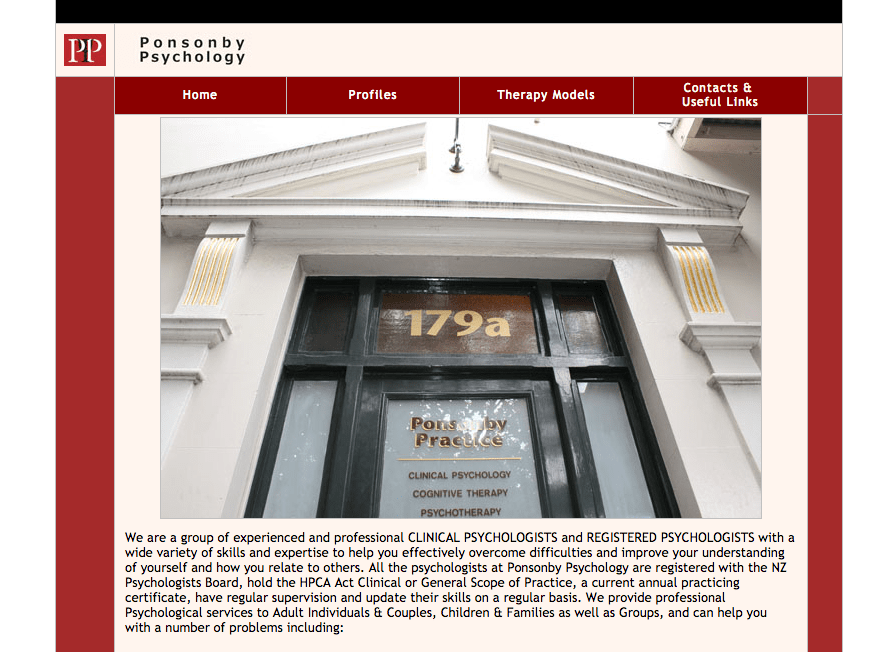 | | |
| --- | --- |
| Services | Cognitive Behaviour Therapy, Mindfulness, Cognitive Schema Therapy, Eye Movement Desensitisation and Reprocessing |
| Psychologist | Susan Harding, Gavriel Philip, Leena St Martin, Lynley Stenhouse, Dr Kirsten van Kessel |
| Address | 179a Ponsonby Road, Ponsonby (beside Agnes Curran cafe) |
| Contact no | 09 360 1179 |
| Website | http://www.ponsonbypsychology.co.nz/ |
Ponsonby Psychology is right at the heart of the city. If you can't live your life to your full potential because of anxiety disorders, alcohol or vice addiction, they can help.
This clinic has highly trained and certified psychologists and clinical psychologists who offer an array of services and therapies to facilitate change in the person's wrong belief or habit.
Among those who can attend to you are Dr Kirsten van Kessel, Leena St Martin, Susan Harding, and others. They have years of experience and some even lecture in a university.
Also, you have nice and relaxing rooms where they conduct their talk or therapy with you. Truly, the clinic houses some of the best psychologists in Auckland.
Highlights
Certified and registered psychologists
Well-versed in a large range of problems
Relaxing and cosy rooms
6)  Resilience Clinical Psychology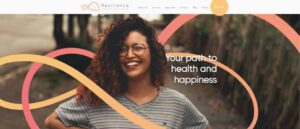 Services
Mental health assessment
ACC assessments and treatment
Individual treatment
Parent Support
Family sessions
Psychologist
Dr. Kirsten Wooff
Address
37 Jervois Road, Ponsonby, Auckland 1011
Contact no
09 390 0040
[email protected]
Website
https://www.resiliencepsychology.co.nz/
Resilience Psychology's goal is to break the stigma of getting psychological help. With that in mind, they make sure to create a welcoming environment through their Auckland based practice, where their experienced psychologists can work with you to overcome any mental health challenges you might be facing.
Through their safe, non-judgmental approach, Resilience Psychology will give you skills for life 
Highlights
Experts at all levels of psychological challenges

Work with youth, young adults, and adults
And we are done with the best psychologists in Auckland! Don't let your troubles get the best of you, start working on overcoming them and take the first step — book an appointment with a great psychologist so you have professional help as you solve your issues.
So far, do you have any questions about this topic? Kindly send us a message and we will reply to you as soon as we can.
After your session, you might like to chill at a cafe and take it easy, by the way. If so, try the places we've rated as the best cafes in Auckland!