The 7 Best Psychotherapists in Auckland
Image Credit: The Conversation
It helps to have your mental and emotional problems managed so that you can function better and not let others be affected by them. To help you with this, we've put together a list of the best psychotherapists in Auckland for you here.
We chose therapists who are qualified and experienced. In addition, we picked those who are friendly, supportive, and will empower you to make changes in your life.
If you're all set, we now bring you the best psychotherapists in Auckland!
1)  Penelope (Nell) Thompson – Psychotherapy in Auckland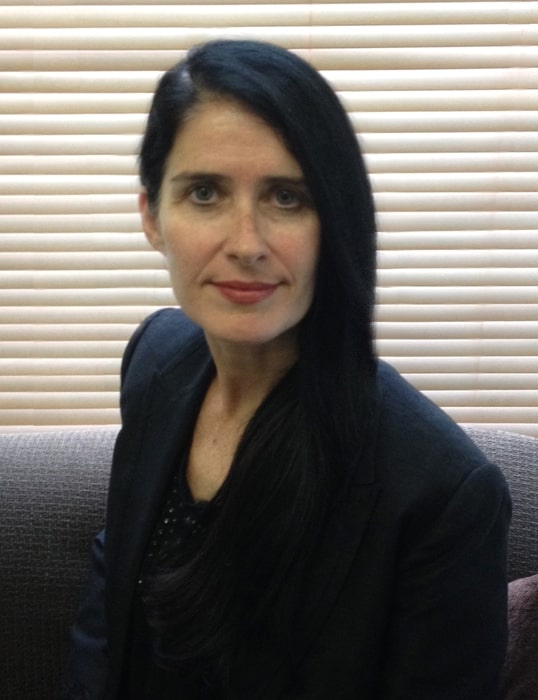 BEST FOR
Transactional analysis psychotherapy
SERVICES
Individual Therapy

Couple Therapy

Group Therapy

Skype Therapy

WEBSITE
http://psychotherapyinauckland.co.nz/about_me/
ADDRESS
Three Lamps Psychotherapy Centre, 2 Jervois Road, Ponsonby 1011, Auckland, New Zealand
CONTACT DETAILS
021 027 91 777
OPERATING HOURS
Monday – Friday: 8.00 AM – 6.00 PM
Are you facing sudden life changes, having a gender identity crisis, or currently experiencing depression? If you are, you may want to get in touch with Nell Thompson from Psychotherapy in Auckland.
Nell Thompson is a UK-trained, licenced psychotherapist with over 20 years of experience. She is also a registered member of the Psychotherapy Board of Aotearoa New Zealand.
She offers a range of therapies for individuals, couples, and groups. She can also conduct Skype sessions for emergency or long-distance consultations.
As one of the best psychotherapists in Auckland, she integrates aspects of humanist therapy, cognitive behavioural therapy, and psychodynamic therapy.
Highlights
Licenced psychotherapist
Offers a range of therapies
20 years of experience
Member of Psychotherapy Board of Aotearoa New Zealand
2)  Colleen Emmens – Auckland Therapy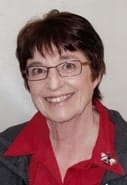 BEST FOR
Autism and Asperger's
SERVICES
Anxiety

Depression

Workplace Stress

Relationship Difficulties

Trauma

Abuse

Loss and Grief

Autism

Asperger's

WEBSITE
http://aucklandtherapy.co.nz/Psychotherapists/ColleenEmmens.htm
ADDRESS
Room 4, 221A Dominion Rd. NB, Mt Eden, Auckland, New Zealand (the entrance is behind the Ralph's Cafe in Walter's Road)
CONTACT DETAILS
(09) 8188 644 or (021) 0238 1691
OPERATING HOURS
—
Colleen Emmens is a psychotherapist working for Auckland Therapy in Mount Eden, Auckland. She specialises in general life issues and mood disorders, as well as autism and Asperger's.
She holds a master's degree in Psychotherapy from Auckland University of Technology (AUT) and is also specially trained in dealing with Autism Spectrum Disorder (ASD). Before working as a psychotherapist, she worked full-time as a teacher.
It's sharing the journey with clients that she feels drawn to. She aims to listen to her clients with care and attention, helping them to deal with their negative feelings.
If you're a student or WINZ beneficiary, you may be eligible for partial funding at Auckland Therapy. You can enquire about this by giving them a call.
Highlights
Qualified psychotherapist
Holds a master's degree in Psychotherapy with Honours
Specialises in Autism and Asperger's
3)  Sirr Christoffersen –  Mt Eden Counselling & Psychotherapy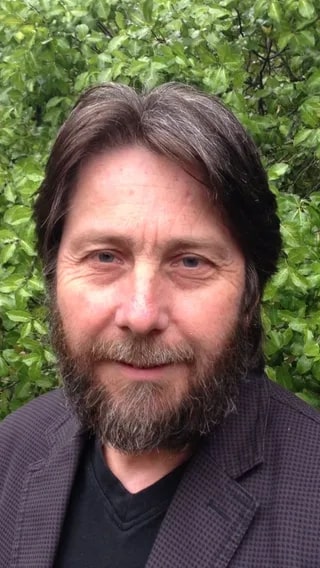 BEST FOR
Challenging times or crises
SERVICES
Anger

Stress Management

Grief

Relationship Issues

Depression

Anxiety

Post-Traumatic Stress

Abuse

WEBSITE
https://www.mtedencounselling.co.nz/about-us#.X5oZ5CN94Us
ADDRESS
34 King Edward St, Mt Eden, Auckland 1024, New Zealand
CONTACT DETAILS
09 623 2660

027 479 2700

OPERATING HOURS
—
We are sometimes overwhelmed by challenges that we face in life. If this is your situation and you need help, you should consult with Sirr Christoffersen.
As a registered psychotherapist, Sirr has a wealth of experience in treating various issues such as anger, depression, anxiety, stress management, relationship, PTSD, grief, and abuse.
Sirr has a diploma in Psychosynthesis Psychotherapy and a certificate in Critical Incident Stress Management Group Crisis Intervention. He is also a member of the New Zealand Association of Counsellors.
Highlights 
Registered psychotherapist
Specialises in stress and crisis management
Handles a wide range of issues
Friendly, respectful and inclusive approach
4)  Monique Nyemecz – Monique Nyemecz Psychotherapy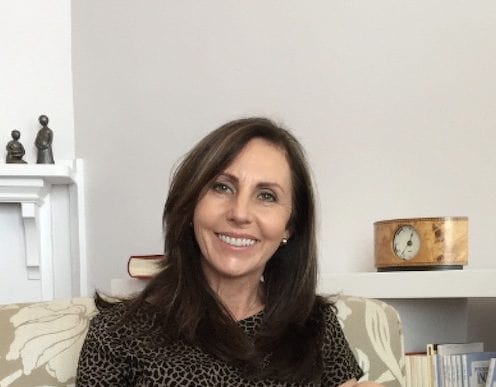 BEST FOR
Collaborative and straightforward psychotherapist
SERVICES
Anxiety

Depression

Relationship

Workplace

WEBSITE
https://psychotherapyauckland.co.nz/
ADDRESS
237 Mt Eden Road, Mt Eden, Auckland 1024, New Zealand
CONTACT DETAILS
+64 274 193 052
OPERATING HOURS
Monday – Friday: 8.30 AM – 7.00 PM
Figuratively speaking, if you feel like you're stuck in a deep, dark pit and have lost all hope to get out of it, Monique Nyemecz can help you with psychodynamic psychotherapy.
This method focuses on alleviating your suffering by learning about yourself with regard to your life history. The answer you need could just be hidden within it.
Her clients describe Monique as having a warm and caring personality. She can provide insights and help you resolve anxiety, depression, relationship, and workplace issues.
She is also a member of the New Zealand Association of Psychotherapists and the Psychotherapists Board of Aotearoa New Zealand. With her affiliations and track record of satisfied clients, she is one of the best psychotherapists in Auckland.
Highlights
Psychodynamic psychotherapy specialist
Warm and caring personality
Assists with a range of issues
Member of New Zealand Association of Psychotherapists and Psychotherapists Board of Aotearoa New Zealand
5)  Jay Morris – Jay Morris Auckland Psychotherapist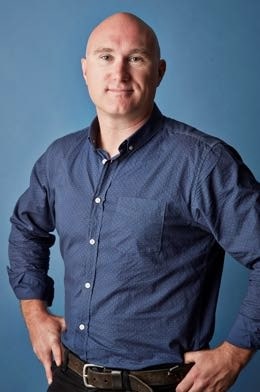 BEST FOR
Long-term psychotherapy
SERVICES
Individual Adults

Couples

Adolescents

Families

WEBSITE
https://jaymorris.co.nz/
ADDRESS
The Lister Centre, 233 Mt Eden Road, Mt Eden
CONTACT DETAILS
021 122 7011
OPERATING HOURS
Monday – Friday: 9.00 AM – 7.30 PM
With 16 years of experience, Jay Morris is among the best psychotherapists in Auckland. He provides tailored services for his clients for an effective healing process.
He works with adults, couples, teens, and families and helps them through conflicts and difficulties–whether it be for the long or short-term.
He received his diploma in Psychology and Master of Health Science with honours at AUT. He is also a registered psychotherapist with accreditations from governing bodies
Jay will help you understand more about yourself. He will guide you toward changing your mindset and actions, as well as embracing change for a fulfilling and positive life. 
Highlights
Experienced psychotherapist
Can work with you for the long-term
Works with families, couples and individuals
Helps you get through your challenges
6)  Paul Moloney – Embrace Couples Counselling

For professional and expert relationship counselling, Paul Moloney is someone you can count on. Many know him for offering private, professional, and effective counselling services.
He provides individual and couples counselling services to those who need it. As a registered psychotherapist, he will do his best to deliver proven results.
Best of all, his services are available for the most affordable fees. Embrace Couples Counselling will help resolve any relationship problem you may be experiencing.
Highlights
Professional expertise
Qualified therapists
Low fees
Proven results
7) Olga – Mind Toolbox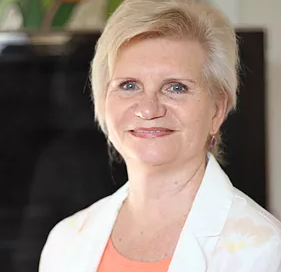 BEST FOR
Individual Therapy
SERVICES
Individual Counselling and Career Coaching
WEBSITE
https://www.mindtoolbox.co.nz/
ADDRESS
Auckland
CONTACT DETAILS
027 753 4359
OPERATING HOURS
Tuesday 1-5pm
Wednesday 2-6pm
Thursday 2-6pm
Friday 2-6pm
Next on our list is Olga of Mind Toolbox Therapy.
Olga is a registered clinical hypnotherapist who has been practising since 2009. Her passion lies in helping people to improve their lives.
Now, Olga works to do so by offering counselling and career coaching that addresses a wide array of issues, which include issues that have to do with self-confidence, anxiety, stress, phobias, and weight loss.
Patients of Mind Toolbox Therapy can Olga to tailor sessions to fit their needs. Olga offers consultations so she can have a better grasp of the worries that plague patients before moving forth with any counselling or treatment plan.
Those who are interested or have further questions can reach Olga through phone or email. Mind Toolbox Therapy also has a dedicated page for online booking.
Highlights
Tailored counselling and career coaching services

Specialises in weight loss

BWRT Registered Practitioner Level 1 General Psychopathology

Certified Virtual Gastric Band Practitioner  

WSN Counselling & Coaching Certificate Level 2 The Essex Institute
And there you have it for the best psychotherapists in Auckland. If you're having a hard time dealing with your problems, you can book an appointment with these mental health specialists.
Do you have any questions or suggestions for our list? If you do, let us know in the comments section and we'll get back to you promptly.
You may also be interested in our list of the best psychologists in Auckland. They can help you better understand the situation you're in and how to deal with it effectively.