The 14 Best Real Estate Agencies in Auckland
A real estate agent can help you buy or sell your property at the best prices and with ease. If you need to use an agent's services, then we've listed the best real estate agencies in Auckland here for you.
We picked the ones with a stunning range of properties for purchase, sale or rent. Also, we included those with adept and dedicated teams and great customer service.
Without any delay, let's delve in the best real estate agencies in Auckland! You can view their listings through their website or contact them for advice or assistance.
1) Bayleys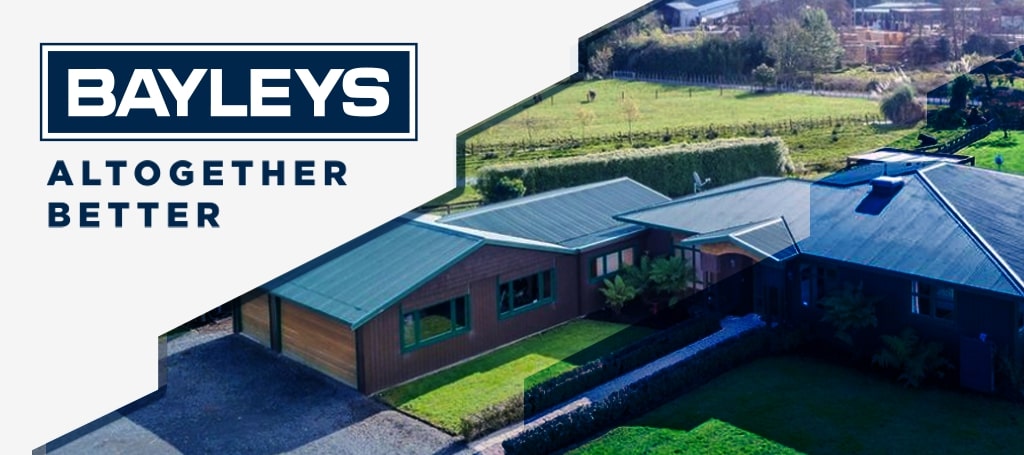 BEST FOR
Full-Service Real Estate Agency
SERVICES
Residential
Commercial
Rural
Business
Hotels, Tourism & Leisure
WEBSITE
https://www.bayleys.co.nz/
ADDRESS
30 Gaunt Street, Auckland CBD, Auckland 1010, New Zealand
CONTACT DETAILS
+64 9-309 6020
OPERATING HOURS
Monday to Friday: 8am – 6pm
Bayleys is NZ's leading real estate agency offering a complete service for the commercial, rural, residential, and hospitality and tourism sectors.
They have a culturally-diverse, professional team who have formed long-term relationships and networks with clients in a trustworthy and honest manner.
Whether you're selling your family cottage or business premises, or purchasing a semi-urban lifestyle block, the team at Bayleys have you covered.
To discuss your needs, you can visit their head office at Auckland CBD. There's a nice coffee shop there where you can chat with one of their real estate agents.
Highlights
Complete real estate service
Culturally-diverse, professional team
NZ-owned and -operated company
Head office located at Auckland CBD
Customer Reviews
One customer stated this on Google Business:
"Bayleys Head Office.. Has small cafe for client coffees, meeting rooms. Very friendly staff for all your property needs."
2) Century 21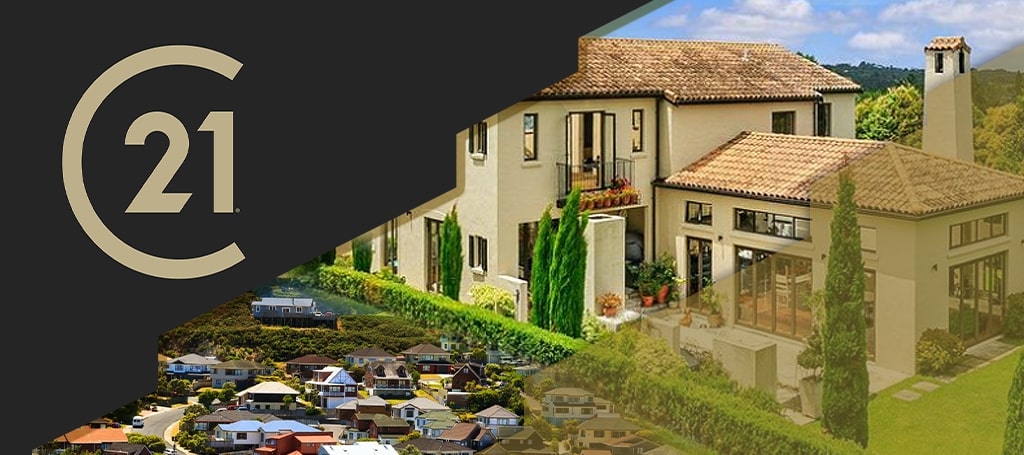 BEST FOR
Househunter System
SERVICES
Property Purchase
Property Sale
Property Rent
WEBSITE
https://www.century21.co.nz/
ADDRESS
272 Parnell Road, Parnell, Auckland 1052, New Zealand
CONTACT DETAILS
+64 9-414 6041
OPERATING HOURS
Monday to Friday: 8.30am – 5pm
A new home or property isn't that hard to find if you choose Century 21. Formed in 1994, they have been helping clients find and settle in their dream homes around NZ ever since.
They offer a wide range of breathtaking properties catering to every client's needs and budget. Their website lets you search for potential dwellings and spaces effortlessly.
Additionally, you can sign up for their Househunter service. They'll send you an email once a property that matches your specific criteria has been found.
There's also a dedicated and hardworking team in-office and on-call to assist you with your real estate needs.
Highlights
Stunning selection of properties
Dedicated and hardworking team
Househunter service
Formed in 1994
3) Green Door Real Estate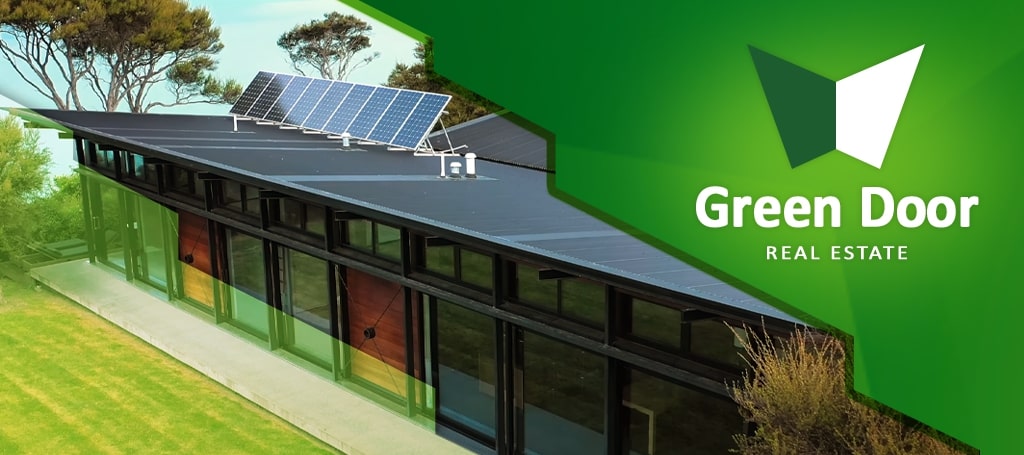 BEST FOR
Lower Rates
SERVICES
Residential
Rural
Business
Commercial
Rentals
WEBSITE
http://www.greendoor.co.nz/
ADDRESS
Auckland CBD, Auckland 1010, New Zealand
CONTACT DETAILS
+64 800 088 088
OPERATING HOURS
Monday to Sunday: 8am – 8pm
Green Door Real Estate is one of the best real estate agencies in Auckland. That's because they have a highly adept team, low rates, and outstanding client service.
You can either purchase their private sales marketing pack or let them assist you in selling your property — with lower commission rates as compared to other agencies.
Speaking of, their sales team has an abundance of local and international experience. They are committed to bringing you high-quality value and service throughout.
Whatever your real estate needs are, you can rest assured that you'll save a considerable amount of money and effort with Green Door Real Estate's services.
Highlights
Lower commission rates than most
Highly adept team
Outstanding client service
Sell your property through private sales or their sales team
Customer Reviews
Here's the Google review of one client, Anna Pallares:
"Gary came highly recommended and I was delighted not only with the result he achieved but, especially, with his exceptional, high levels of communication, support and advice. The attractive rate of commission was an added bonus as it left me with more money to spend on my next home than if I'd used a traditional agency. I'd highly recommend Gary and Green Door to anyone looking to achieve the best price for their home. Gary's an exceptional agent and worth double the fee I paid him for selling my property. There's certainly no way I'd consider using any other agent or agency when I next come to sell."
4) Apartment Specialists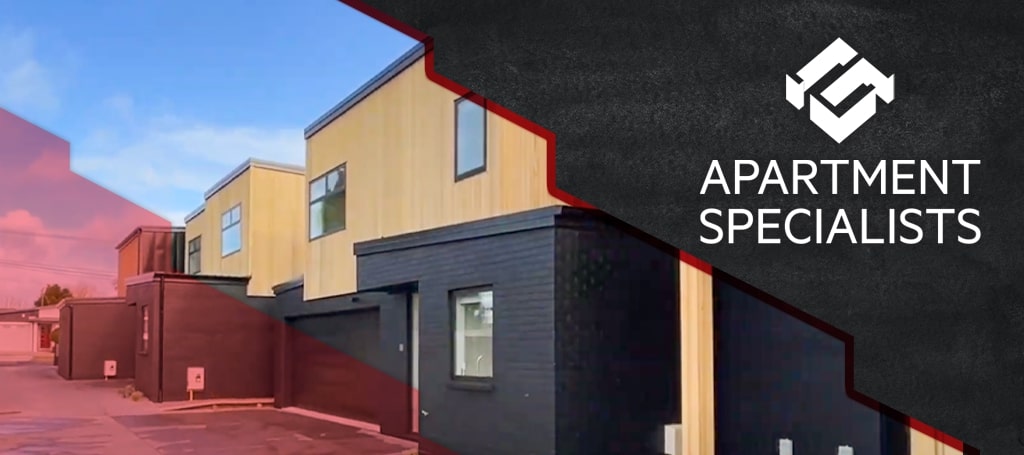 | | |
| --- | --- |
| BEST FOR | Apartment Properties |
| SERVICES | Apartment Purchase and Sale |
| WEBSITE | https://www.apartmentspecialists.co.nz/ |
| ADDRESS | 6B/17 Albert Street, Auckland CBD, Auckland 1010, New Zealand |
| CONTACT DETAILS | +64 800 697 376 |
| OPERATING HOURS | Monday to Sunday: 8am – 6pm |
If you're looking to buy or sell your apartment, then Apartment Specialists is simply one of the best real estate agencies in Auckland you can get.
They're all about providing a transparent sales process and constant communication. Their team has the floor plan of every Auckland apartment in every city and suburb.
That puts them in a position where they can offer you the best prices for your apartment. You will be advised expertly and shown reports and vital information about the property.
On top of that, there's no exclusivity of contract here so that you're not locked into a deal you don't want.
Highlights
Apartment specialists
Transparent sales process
Constantly updates the client
Markets your apartment at the best prices
Customer Reviews
Here's the testimonial of Gary and Tanya Garner on the website:
"After first being let down by one of the large franchises top apartment agents, we were very nervous about trying to sell our apartment again. After speaking to Andrew Murray at Apartment Specialists, I knew that once we were ready that he was the man for the job! They had a completely different approach and we were told they got better results. They never ceased to impress… professional, thorough, never leaving a stone unturned, amazing results, but most importantly keeping us in the loop at all times. They achieved a record price by $72,000.00!
To Apartment Specialists, a BIG THUMBS UP! Thank you."
5) Barfoot & Thompson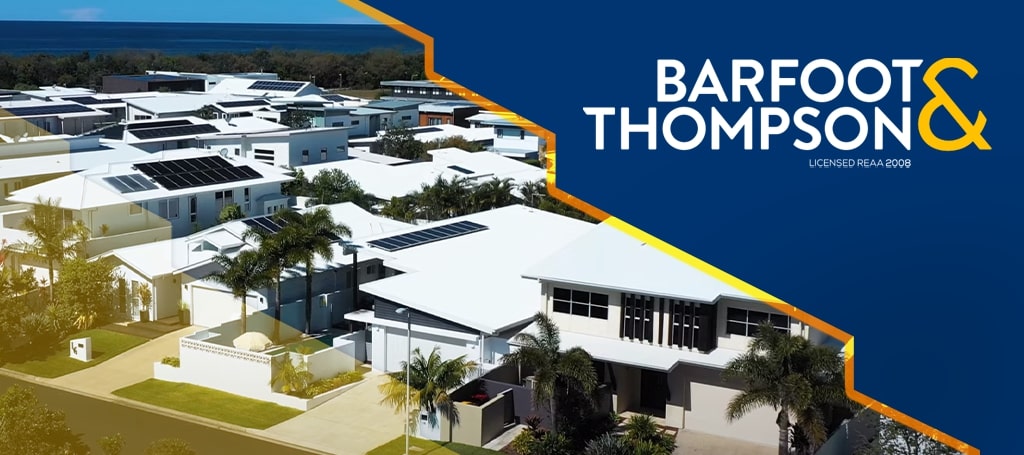 BEST FOR
Helpful and Friendly Agents
SERVICES
Residential Sales
Lifestyle and Rural Property Sales
Property Management
Commercial Real Estate
Projects Marketing
Body Corporate Services
WEBSITE
https://www.barfoot.co.nz/
ADDRESS
24 Cavendish Drive, Manukau, Auckland 2104, New Zealand
CONTACT DETAILS
+64 9-262 1305
OPERATING HOURS
Monday to Friday: 8.30am – 5pm
Barfoot & Thompson is a privately-owned real estate company established in 1923. It currently has over 75 branches and 1500 plus real estate agents in Greater Auckland.
Their salespeople have a breadth of knowledge and expertise about commercial and residential markets. This has helped them sell at least 1 house per day.
In fact, they won the Best Real Estate Agency as well as Best Marketing category for Asia Pacific at the International Property Awards.
One of the best real estate agencies in Auckland, clients have described the team as being friendly and professional to deal with.
Highlights
Award-winning real estate company
Over 75 branches in Auckland
Knowledgeable and skilled team
Can help you sell your property fast
6) Smart Real Estate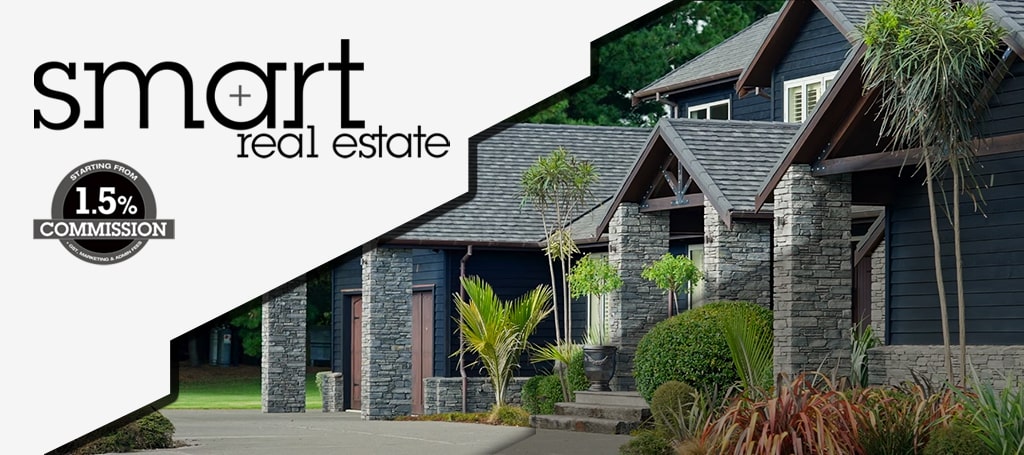 Smart Real Estate offers a lower fee for their services, with only a 1.5% commission rate. Thus, you can expect that they have lower rates than their competitors while still providing high-quality services.
Aside from their low rates, they also have listings in a wide area because they cover Canterbury, Queenstown, and Central Otago regions.
Highlights
Free market appraisal available
1.25% commision rate for lower rates
Wide coverage of listings
7) MATT CORIN | Ray White Real Estate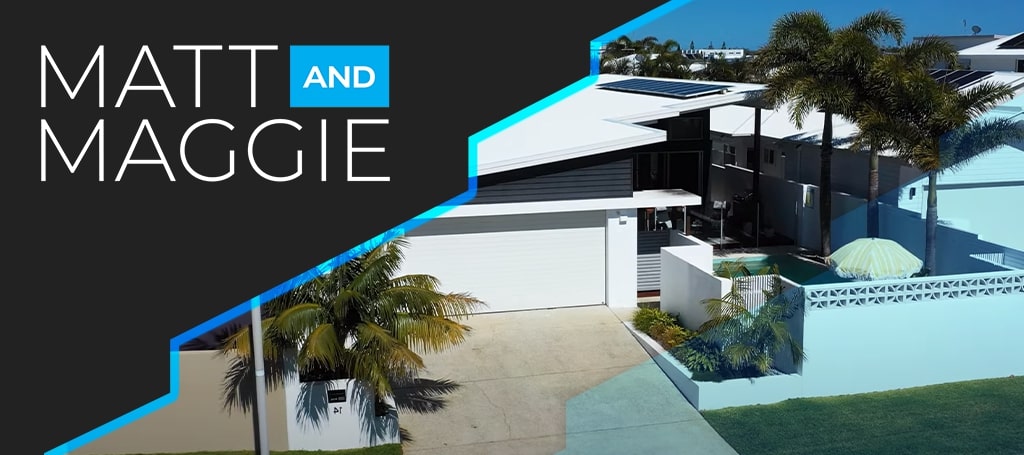 BEST FOR
Selling property
SERVICES
Appraisals, selling, home preparation advice, real estate consultancy
WEBSITE
https://www.mattandmaggie.co/
ADDRESS
87 Hurstmere Road, Takapuna Auckland, Neuseeland 0622
CONTACT DETAILS
+64 27 777 0737


[email protected]

OPERATING HOURS
24/7
Matt Corin is an expert in the selling part of the real estate industry. He uses social media campaigns, drone photography and videography to market your property in the best way possible.
As a part of the Ray White Real Estate group, he also has a network consisting of over 1,700 agents around the country. Thus, you can trust that Matt Corin will find only the best buyer for your prized estate.
Matt Corin will also talk to you, in depth, about your estate. This way, he can sell your property with its best features and your considerations in mind.
Highlights
Extensive efforts for property selling
Connection with over 1,700 Kiwi agents
Excellent customer services
Free house appraisal
Customer Reviews
Read this review from Scott & Andrea Scott to learn more about the extent of Matt Corin's real estate expertise:
"Matt and his team undoubtedly deserve the 5 star ranking. His communication and friendly business manner made this process as smooth as it could've went. Matt's knowledge and advice is backed up by data. His knowledge of the market and strategy ensured the best outcome possible. Every curve ball had a quick solution as Matt has built a great team around him. He is the epitome of a young go getter that has knowledge and experience well beyond his years. I cannot recommend Matt Corrin and team highly enough and they will be my first port of call should I need the advice and services again."Scott & Andrea Robertson
8) Joy Butel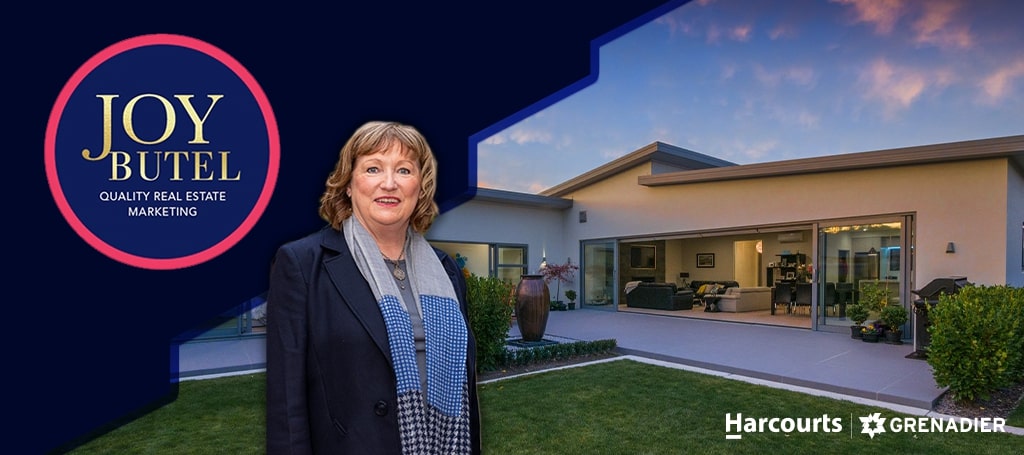 BEST FOR
Property Selling
SERVICES
Property Buying, Property Selling
WEBSITE
https://joybutel.harcourts.co.nz
ADDRESS
Harcourts Grenadier Real Estate Ltd
1020 Ferry Road, Ferrymead, Christchurch
CONTACT DETAILS
021 353 280
03 384 7950


[email protected]

OPERATING HOURS
24/7
One of the things to consider when choosing real estate is how they connect with clients. While professional is the minimum, not everyone takes the time to fully understand your property needs. Joy Butel is one of the select few that does so.
Joy Butel knows that the real estate industry constantly changes, but she has the capacity to adapt to it quickly. Her knowledge and skill is something you can count on, especially when it comes to her expertise — luxury seaside and hill suburb properties.
Highlights
Specialises in luxury seaside and hill Suburb properties
Experienced in property management and development
Creative thinker
Great adaptability
9) Inspire Real Estate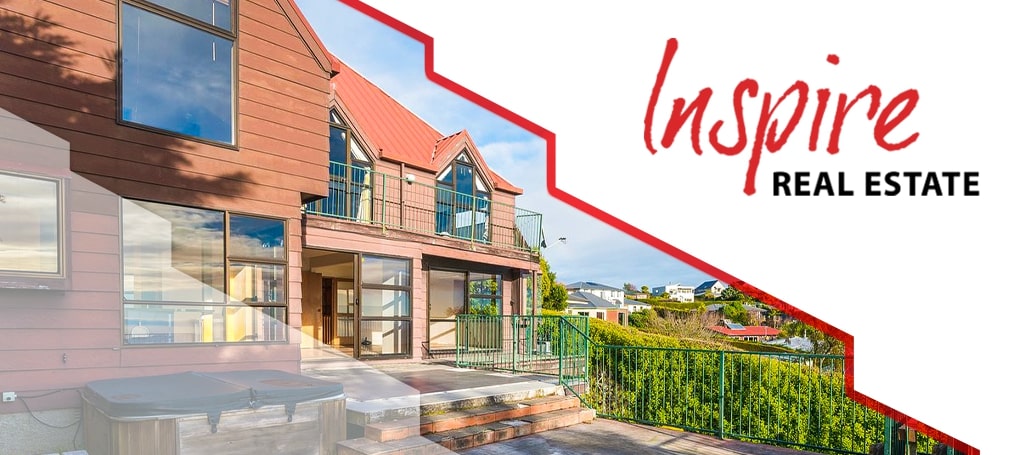 Inspire Real Estate is a real estate company that aims to assist clients in getting the best value for their properties. They're a reliable company that strives to constantly grow, so that they can continue to offer only the best to their customers.
Besides offering their real estate and property management services to clients, they also give back to the community with their charity works. Inspire Real Estate ensures that they assist everyone to the best of their ability.
Highlights
Licensed real estate agency
Thousands of stakeholders
Rapidly growing company
Focuses on getting the best result for their clients
10) Shaan Joshi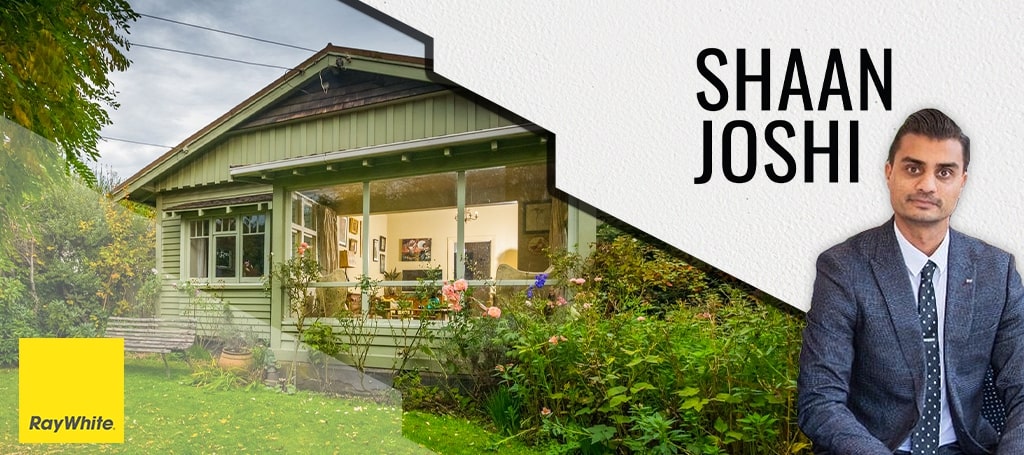 | | |
| --- | --- |
| BEST FOR | Real Estate |
| SERVICES | Property Sales and Management |
| WEBSITE | https://shaanjoshi.co.nz |
| ADDRESS | Auckland |
| CONTACT DETAILS | 021 612 120 |
| OPERATING HOURS | 24/7 |
Shaan Joshi is one of the best real estate agents in Auckland due to his excellent work ethic. He is knowledgeable about the ins and outs of marketing, business, and finance.
He uses what he knows in real estate, especially the most effective marketing strategies available today. Best of all, he makes sure to put his client's needs first. With his help, any property you're selling is sure to be purchased immediately.
Shaan Joshi has sold properties in 55 suburbs, but specialises in Onehunga, Mangere Bridge and surrounding suburbs – contact Shaan today for a complimentary price opinion on your property.
Highlights
Excellent people skills and negotiating abilities
Extensive marketing background
Delivers outstanding results no matter the client
Straightforward sales process
Customer Reviews
Here is a comment left by a previous client:
"Shaan Joshi was great to deal with and made the entire process straight forward. Incredibly knowledgeable of the area and the current market, generating an excellent result for our sale. If you are selling or buying in this crazy market, and looking for a hastle free process then I can absolutely recommend Shaan!" – Vendor
11) Drew Miller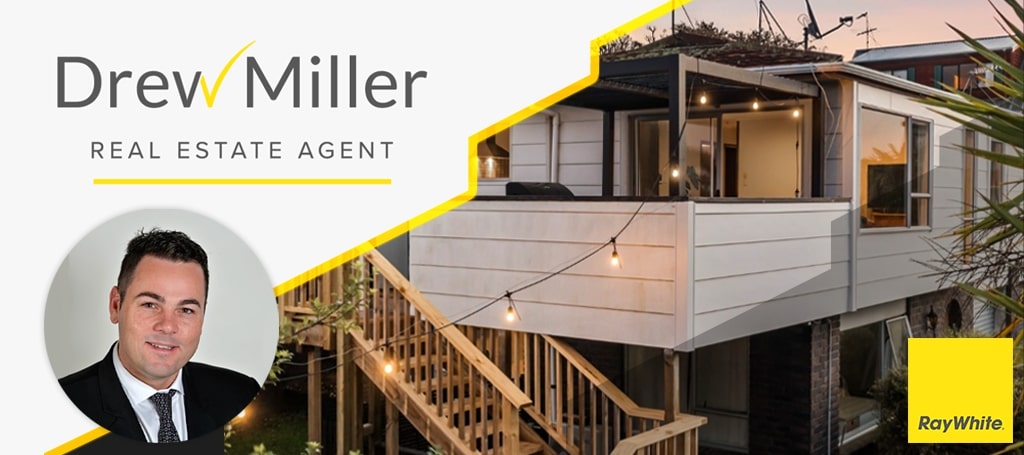 BEST FOR
Property management
SERVICES
Appraisal
Home Selling
WEBSITE
http://www.drewmiller.co.nz/
ADDRESS
360 Beach Road, Mairangi Bay, Auckland, 0630
CONTACT DETAILS
Phone: 021 963 654
Email: [email protected]
OPERATING HOURS
Open 24 hours
Drew Miller is one of the best agents in Auckland to acquire services from as he's an experienced sales consultant. He knows all there is about estate appraisals and selling for the maximum profit.
What makes him a viable option is that he offers a complete conjunctional listing. This allows Drew to get faster sales without having to increase his rates.
His no-nonsense approach also adds to the list of Drew Miller's great qualities. He's direct and transparent with the process and always puts his clients' needs above anything else.
Drew Miller understands that it's hard to sell a property all on your own, so he assists in the whole process of leasing it until you find a suitable buyer. He will be there from start to finish and make sure that you're stress and worry-free throughout the whole thing.
Highlights
Extensive knowledge on real estate
Experienced real estate agent
Handles homes from all over New Zealand
12) Andre Volkov – Barfoot & Thompson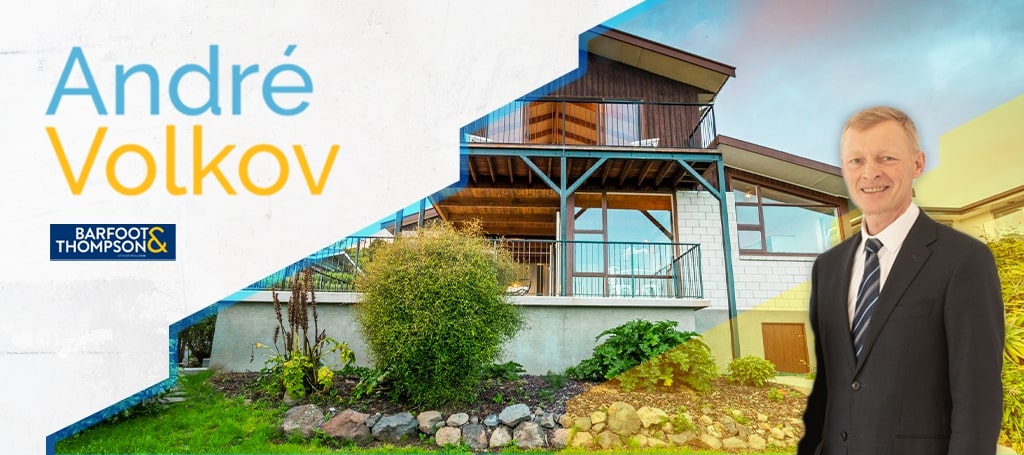 BEST FOR
Full range real estate services
SERVICES
Rental appraisal
Property management
Residential Sales
Market appraisal
WEBSITE
https://www.barfoot.co.nz/our-people/a.volkov
ADDRESS
436 Glenfield Rd, Glenfield
CONTACT DETAILS
027 243 6007
OPERATING HOURS
Open 24 hours
Barfoot & Thompson is a leading real estate agency in Auckland. Their consultant, Andre Volkov, is the one of the most dependable sales resident at their Glenfield branch.
Andre's enthusiasm and passion for doing his job as a real estate agent allow him to provide the one of the best services in the area. He has excellent negotiating skills and is equipped with unique marketing strategies.
What's more, Andre has access to Barfoot & Thompson's network of listings, which allows agents to access any property in the market without having to get in touch with the person handling the account. Given this, clients have better chances of selling their property sooner compared to those working with other real estate agencies.
It's also worth noting that Andre, along with Barfoot & Thompson, is capable of handling the entire process. By acquiring their services, rest assured that you'll have nothing to worry about from then on out.
Highlights
Great communication
Professional real estate advice
Amazing marketing skills
13) Rick M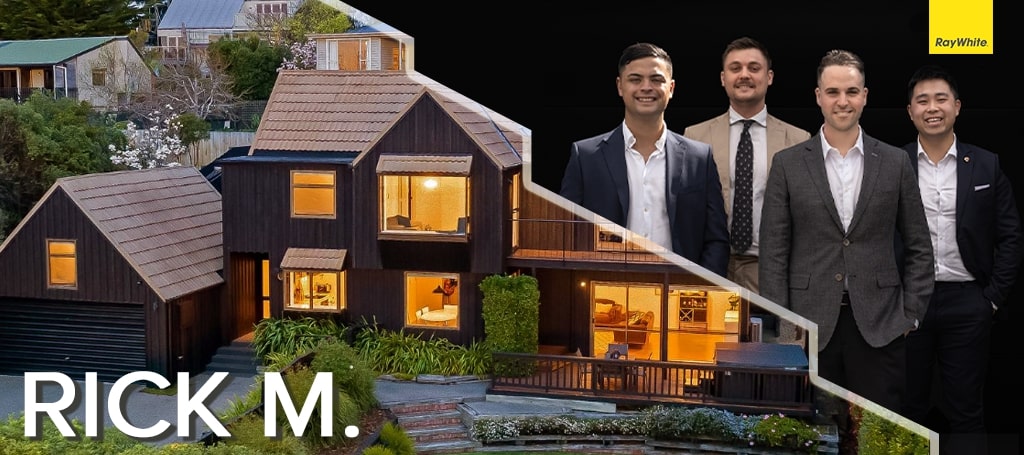 | | |
| --- | --- |
| BEST FOR | Premium Priced Property Sales |
| SERVICES | Buying, Selling, Property Appraisal |
| WEBSITE | https://www.rickm.co.nz |
| ADDRESS | 447a Mount Eden Road, Mount Eden, Auckland, New Zealand 1024 |
| CONTACT DETAILS | Rick M | 021 042 5512Chanelle Yu (普通话) 027 282 7668[email protected][email protected] |
| OPERATING HOURS | Always Open |
If you want to sell your property at its best price then Rick M is a company you shouldn't fail to consider. While they specialise in helping clients sell properties at their premium prices, they also provide a wide range of real estate services to customers new and old.
Many consider them as an elite real estate agency, and for good reason– they're a professional company that has garnered numerous awards, such as the Chairman's Elite Business Leader for '20 – '21, as well as the No. 2 in Business Growth for '18 – '19. They're practically unmatched when it comes to quality, competitive services.
Their team comprises individuals skilled in numerous aspects of real estate, not only from buying properties at their lowest to selling properties at their highest, but also in appraising a property accurately. Despite their high level of skill and extensive expertise in the industry, they still strive to continuously improve themselves and their knowledge regarding real estate.
These quality services are available at competitive rates, making them well worth their price when it comes to getting your money's worth. Given their top-notch solutions and excellent results, Rick M is one of the best real estate partners you can find in New Zealand.
Highlights
Award-winning team
Professional and skilled real estate agents
High standard of service
Delivers excellent results
14) Auckland Real Estate Agents – Sarah & Julie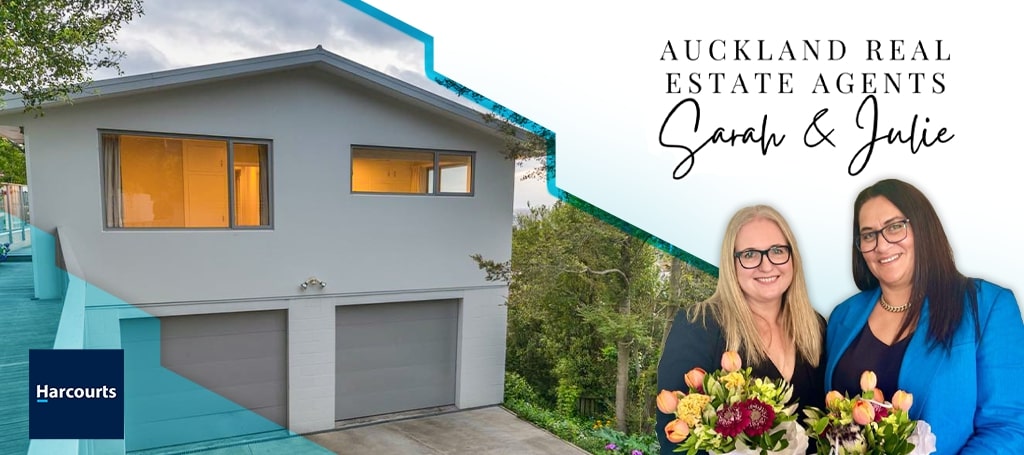 BEST FOR

Selling Central Auckland Real Estate: Premium properties, family homes, investments, units & apartments

SERVICES

Selling Residential Properties, Property appraisal, Pre-market property presentation advice, assistance buying

WEBSITE

ADDRESS

Harcourts Mt Albert, 4 Mt Albert Rd, Mt Albert.Auckland. New Zealand

CONTACT DETAILS

Sarah TipladyMobile: 021 585 300

Email: 

[email protected]

Julie Kelman-PotoMobile: 021 770 564Email: [email protected]

OPERATING HOURS

Monday – Sunday 8am-8pm
When you look at the breadth and depth of experience that team Sarah and Julie from Auckland Real Estate Agents bring to the table, it's easy to see why they are a highly referred and respected duo in the central Auckland property market.
With a combined experience of over 40 years in communications and marketing, property management, mortgage broking, administration and project management, their clients enjoy the benefit of a complementary, award-winning team with powerful marketing campaigns and a fresh approach to real estate in central Auckland.
Proudly representing Harcourts, you can be assured that your property is in safe hands with the New Zealand's most trusted real estate brand eight years running.
Together, Sarah and Julie are an indomitable team, sharing values of trust, honesty, and integrity at the heart of everything they do. Both are exceptional Marketing and Sales consultants, and they are renowned for ensuring their listings look as attractive as possible, through inspiring transformations that achieve the best possible market price.
The duo has been serving the community for quite some time now, steadily building up a reputation for sales and service excellence for their clients.
Working with Auckland Real Estate Agents, clients can expect Sarah and Julie to go above and beyond to deliver what is asked of them, presenting the best properties in the market and working their hardest to secure deals that are highly beneficial for all parties.
Sarah and Julie also make it a point to tailor their services to meet the needs of the clients. Different approaches and sale options are discussed, and home presentation is typically addressed to ensure boosted sale chances for clients that are selling.
For further questions or appointment bookings, Sarah and Julie can be reached through phone or email. Feel free to get in touch for a chat or make an appointment today.
Highlights
A personable & client-focused approach
Selling high end property, family homes & investments
Central Auckland area & beyond by request
Services custom-fitted to the clients' needs
Award Winning: No1 sales team at a Harcourts JK Realty Group & Harcourts Mt Albert for 7 years
And that's all for the best real estate agencies in Auckland. As you can see, these agencies should be your first port of call if you're purchasing or selling a property.
Do you have any questions or opinions regarding this topic? If you have one, just let us know and we'll get back to you in a moment.
Apart from that, you might like to try the best home builders in Auckland for building your perfect home from the ground up.