The 7 Best Recruitment Agencies in Auckland
A recruitment agency lets you find the right candidate or job effortlessly. If you're wondering which one to use or call, we have you covered, as we've listed here the best recruitment agencies in Auckland.
We carefully picked the ones that have a dedicated and knowledgeable team to assist you. Secondly, we chose those that have great job options, and simple and efficient systems.
Without further ado, we now present to you the best recruitment agencies in Auckland.
1)  Robert Half

You can easily find the perfect job through Robert Half. Currently, they have openings for finance and accounting, project consulting, and IT and technology.
Robert Half has a knowledgeable team that works with a personal approach, factoring in your personal background and career aspirations to find a position that fits you.
They are dedicated to landing you in a fulfilling and meaningful career. They are there for you through the entire process of searching for new work.
And their search engine is incredibly simple to use, which saves you time and effort from visiting each company to apply.
Highlights
Personalised approach
Knowledgeable and dedicated team
Offer finance, IT and project consulting jobs
Simple-to-use search engine
Customer Reviews 
Clinton Graaf, one job seeker, said this on Google:
"What a great recruitment agency… Thomas @ Robert Half guided me throughout the process, and ensured my best interests were taken into account every step of the way. He was able to introduce me to a position which has been a great fit. Would definitely recommend."
2)  Adecco Personnel Ltd

BEST FOR
Reliable recruitment agency
SERVICES
Accounting & Finance

Call Center & Customer Service

Sales & Marketing

Executive

Industrial

Manufacturing & Operations

Office

Transportation & Logistics

Civil & Construction

Engineering & Technical

WEBSITE
https://www.adecco.co.nz/
ADDRESS
701 Great South Road, Penrose, Auckland 1061, New Zealand
CONTACT DETAILS
+64 9-525 3583
OPERATING HOURS
Monday to Friday: 7.30am – 5.30pm
With a global network of 5,200 branches and 32,000 passionate employees, Adecco is indeed one of the best recruitment agencies in Auckland.
For hiring skilled people or finding a high-paying job, you should use Adecco! They have a broad range of jobs, from accounting to transportation positions.
Their team is supportive and knowledgeable and can assist you to find a job anywhere in New Zealand. Simply give them a call and they will be right with you.
Also, when you register with Adecco, you can choose to receive job alerts. This lets you be the first one to know if your preferred job is available.
Highlights 
Globally renowned company
Has a broad range of jobs available
Local team support
Allows you to receive job alerts
3)  Hudson

BEST FOR
Data-based recruitment
SERVICES
Accounting & Finance

Analytics

Business support

Contact centre

Project services

Risk & Compliance

Technology & Digital

WEBSITE
https://nz.hudson.com/
ADDRESS
Level 12, Crombie Lockwood Tower, 191 Queen Street, Auckland 1010, New Zealand
CONTACT DETAILS
+64 9-977 9800
OPERATING HOURS
Monday to Friday: 9.00am – 5.00pm
Recruiting a top candidate for a position in your company or looking for a job where you can be successful? If so, your search ends here with Hudson.
They utilise precise talent searching technology to find competent people for your company. The software was developed by PredictiveHire, an analytics firm.
Aside from that, Hudson conducts behavioural and psychological assessments for potential employees. This enables you to make smart decisions with your hiring.
For job seekers, they offer a multitude of choices for new work. It's worth trying out to start or continue your career journey.
Highlights 
Data-based recruitment
Allows you to find top candidates that you need
Multitude of open jobs 
Customer Reviews 
One client who works at a financial services provider stated on the website:
"Hudson have been the No.1 supplier of project resources and this is due to each consultant knowing their specific verticals and in turn providing us with strong candidates that match the brief in a timely manner."
4) Freestyla Construction & Recruitment Ltd.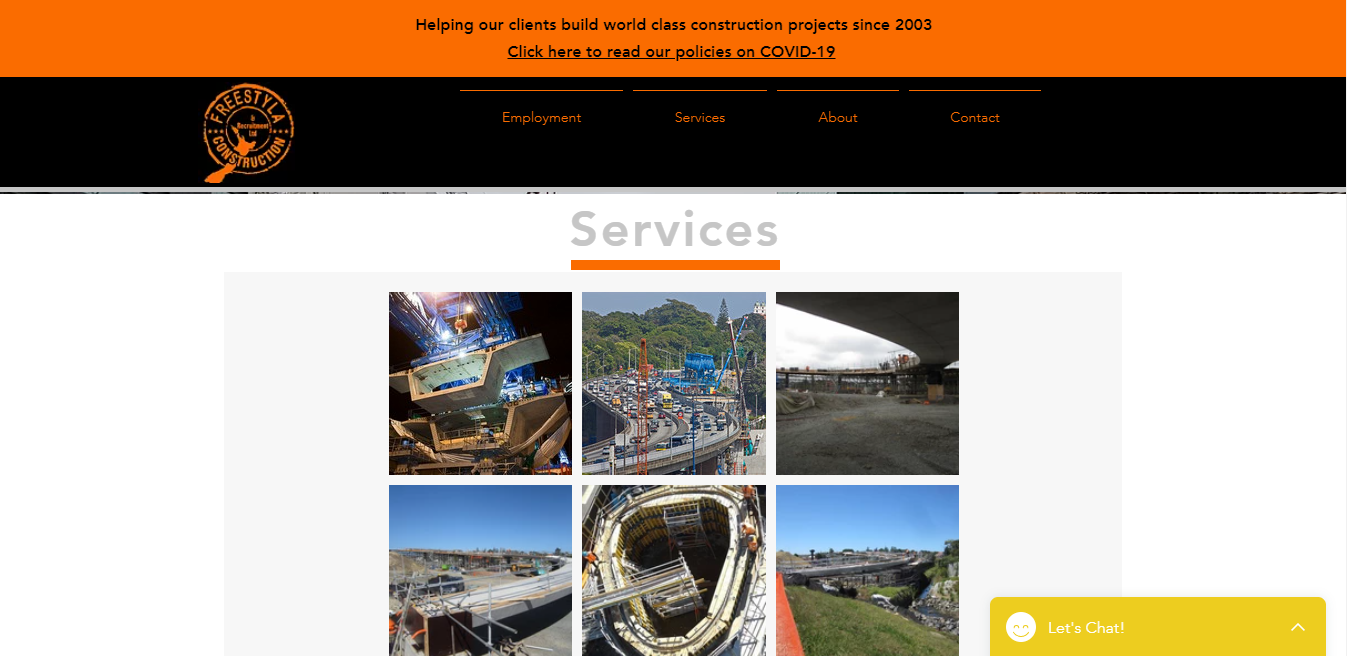 BEST FOR 

 

Civil infrastructure and construction projects

SERVICES

Foremen

Carpenters

Formworkers

Excavators

Dogmen

Hammer hands

Civil labourers

Construction workers

WEBSITE

https://www.freestyla.co.nz/

ADDRESS

11 Bassant Avenue, Penrose, Auckland 1061, New Zealand 

CONTACT DETAILS

+64 9-625 4796

OPERATING HOURS

Monday to Friday: 7.00am – 5.00pm
If you're conducting a construction project, you may benefit from Freestyla Construction and Recruitment Ltd.
This recruitment agency specialises in providing contract carpenters for major construction projects. They have even worked on some of the country's largest buildings.
Additionally, their long-term clients include big names in the construction industry, such as Fletcher Building. So, you can be sure they'll provide you with enough opportunities if you're a jobseeker.
Freestyla Construction and Recruitment Ltd. also assures its clients that it will provide trained construction workers who are well-aware of safety standards. They also observe the highest moral standards.
Highlights
Moral, health, and safety standards

Trained construction workers

10 long-term construction clients

Major national construction projects
Customer Reviews
Here's what a Google user, named Khushi Patel, has to say about Freestyla Construction and Recruitment's services:
"This compny is sooo accurate with health and safety,looking after workers well My partner works there and i have experienced with been supervisor on my work but thru this compny they reallly sooo highly accurate on safety,paying employee sutable rates,thats great.keep it up. Many many thanks to make them safe."
5) OneStaff

BEST FOR
Industrial recruitment
SERVICES
Temporary recruitment

Permanent recruitment

Contract recruitment

Modular recruitment

Project specialisation

National staffing supply

WEBSITE
https://www.onestaff.co.nz/
ADDRESS
Unit H4, 1st Floor, 277 Te Irirangi Drive, Botany Junction, Botany Downs, Auckland 2019, New Zealand
CONTACT DETAILS
+64 9-265 0457
OPERATING HOURS
Monday to Friday: 8.00am – 5.00pm
OneStaff is a major player in industrial recruitment across New Zealand. They have vacancies for a wide range of sectors, from construction to logistics and civil works.
A recruitment consultant can assist you whether you're a client or HR manager. They specialise in hiring people for permanent, temporary or contractual terms.
Also, clients mentioned that it was easy to find a job here and the staff was helpful and accommodating. As such, we consider OneStaff as one of the best recruitment agencies in Auckland.
Highlights 
Specialises in industrial recruitment
Helpful and accommodating staff
Easy to find a job 
Customer Reviews
Here's what Mark Billett had to say on Google Reviews: 
"Great agency. Consistent work offers and very friendly and helpful staff. Well recommended."
6)  Hays

BEST FOR
Keeping in stride with work trends and changes
SERVICES
Accountancy jobs

Call centre jobs

Construction jobs

IT jobs

Marketing & Digital jobs

HR jobs

Temporary jobs

Contract jobs

WEBSITE
https://www.hays.net.nz/
ADDRESS
188 Quay Street, Auckland CBD, Auckland 1010, New Zealand
CONTACT DETAILS
+64 9-377 4774
OPERATING HOURS
Monday to Thursday: 8.00am – 5.30pm

Friday: 8.00am – 5.00pm
The choice of your next job is one of the biggest decisions you'll ever make in life. It helps to have support and advice as you hunt for a new job. Luckily, Hays can supply this for you.
They are one of the best recruitment agencies in Auckland. Covering the entire country, Hay offers hundreds of temporary, permanent, and contractual work positions.
Careers you can apply or recruit for include marketing and digital, architecture, call centre, construction, accountancy, and lots more.
They have a lifelong commitment to helping you overcome your current challenges and supporting you, from your initial job search to being accepted.
Highlights 
Offer hundreds of jobs
Full support through your career
Cover NZ-wide
Provide sound advice
Customer Reviews
One applicant, Minnie Henry, shared her experience on Google: 
"I've had an outstanding experience with Hays.  I've felt well informed and supported through the whole process. Sabah is an absolute star. Thank you Sabah and team for your continued support after placing me into my new job."
7) Spider Personnel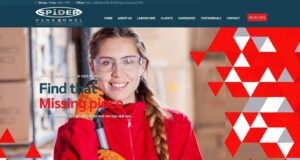 | | |
| --- | --- |
| BEST FOR | Comprehensive labour hires |
| SERVICES | Industrial and commercial hiring |
| WEBSITE | https://spiderpersonnel.co.nz/ |
| ADDRESS | Unit C, 248 Marua Rd Mt Wellington, Auckland 1051 |
| CONTACT DETAILS | 09 271 2475 |
| OPERATING HOURS | Monday to Friday 8AM – 9PM |
Like their name suggests, Spider Personnel is a recruitment firm known for building webs of relations between employers and job seekers. The company is home to numerous recruitment and human resources experts, who are highly qualified at the craft of finding the applications that best match clients.
Thanks to their large team, Spider Personnel is capable of serving around the clock, with each member taking great care to respond immediately to client concerns.
Another interesting fact about Spider Personnel is that they have on-hand staff members that are trade qualified in the fields they do recruitment for. Having this kind of expertise helps ensure that job seekers matched with clients truly are competent and can get the job done. Should this not be the case, Spider Personnel will remedy it.
Highlights 
Experienced and knowledgeable consultants
Consistent teams
24/7 availability
Transparent rates
Customer Reviews 
Previous clients commend Spider Personnel for their reliable and trustworthy service. Many of them noted that the firm takes the time to hear out clients needs before proceeding with the search and recruitment process. See below some comments:
"Without hesitation I am recommending Spider Personnel.
Always it's been very important for me to trust the people I am choosing to represent me and the team at Spider Personnel are trustworthy professional gentlemen.
Being all about the people they are working with, by keeping the communication open and honest .
If you are looking for someone to have your back , choose Spider Personnel .
Thank you team."
"We have been dealing with Daniel for over 12 months now. We have provided digital marketing and a range of other services to him. From the outset we have found him to be very professional to deal with. He always has really good communication, is fast at responding and always follows through on information and request. Our industry can be very frustrating sometimes and is really good to deal with someone so professional and reliable."
And those were the best recruitment agencies in Auckland that can help you. All you have to do is to know what you want and they'll present you with amazing job options.
Do you have any questions or comments for this topic? If you have one, just drop us a line and we'll get back to you as soon as we can.
Remember that you'll likely need printed copies of your CV when applying for a company or submitting your information to these recruitment agencies, by the way. Bring yours with you when you go: you can even have your CV and business cards done through the best printing services in Auckland for best results!