Image from Neat Places
By Amelia Montgomery
Aside from being the largest city in NZ's South Island, Christchurch has a growing restaurant scene. There are so many eateries here that you may find it hard to decide which to go for.
Whether you want seafood, sushi rolls, risotto, steak, or degustation courses, you can find them in our list of the best restaurants in Christchurch.
Also, as Canterbury is a large wine-producing region, premium wines are easy to source. Our featured restaurants have all kinds, be it from local or international.
A marvellous dinner is waiting for you and your companion. Feel free to browse our restaurant list below.
The Best Restaurants in Christchurch
Without further ado, allow us to present to you the absolute best restaurants in Christchurch!
1) Twenty Seven Steps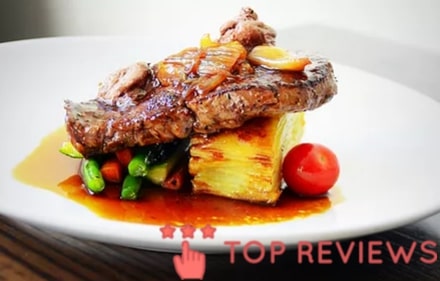 BEST FOR
Flavourful and stylish food created with passion
SERVICES
Dine-in Takeaway Gift vouchers Functions
WEBSITE
https://www.twentysevensteps.co.nz/
ADDRESS
16 New Regent St, Christchurch City
CONTACT DETAILS
03 366 2727

[email protected]

OPERATING HOURS
Monday – Saturday: 5.00 PM – 10.00 PM Sunday: closed Public holidays & Christmas Eve: closed
PRICES
Check out their menu and prices here
Opened in August 2015 by Paul Howells and Emma Mettrick, Twenty Seven Steps serves flavourful and stylish European food made of fresh local ingredients.
Head up the stairs onto a cosy eatery with white brick walls, arched windows, and wooden floors. Their mission is to share their love of food to you.
Want a hearty dinner? Go for their roasted Lamb Rack with potato, sheep's labneh, pickled courgette, mint salsa, and lamb jus.
Also, great is their risotto with motukarara asparagus, lemon, and goat cheese. Try their Beetroot Wellington made with truffle, spinach, potato fondant, winter veggies, and wine jus.
Their wines are predominantly Kiwi and carefully selected based on what they love. It will certainly make your evening doubly better.
Uses local ingredients
Stylishly presented food
Exceptional Kiwi wines
Place easily gets packed
Could be inaccessible for PWDs
Customer Reviews
The essential duo of food and service has met positive reviews from guests. That's why it's naturally one of the very best restaurants in Christchurch.
Dawn A. mentioned about the restaurant:
"Fabulous restaurant. Great staff that front a well run place. Teacup soup is a marvelous idea and it was delicious. We didn't book so ended up sitting in the window facing the street. Best seat in the house for 2! Quieter than the restaurant side. Thoroughly enjoyed our meal."
Additionally, Suan Y. wrote this:
"Wow just wow. Best restaurant in Christchurch, and food was absolutely delicious! Beef fillet and lamb loin were the highlights, but everything on the menu was just as good. Dessert pavlova was divine. Service was great and ambience was nice on a wet rainy night. Amex accepted, and friendly for groups. Will definitely come back!"
2) Tomi Japanese Restaurant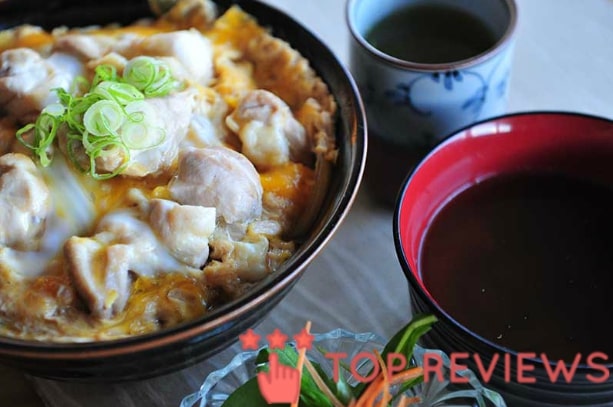 | | |
| --- | --- |
| BEST FOR | Set menus, classic and neo Japanese ice cream flavours |
| SERVICES | Lunch Dinner Dessert Takeaway Wine & sake Gift vouchers |
| WEBSITE | https://tomi.co.nz/ |
| ADDRESS | Edgeware Mall, 76 Edgeware Rd, St Albans, Christchurch |
| CONTACT DETAILS | 03 377 8028 |
| OPERATING HOURS | Tuesday – Saturday: 11.30 AM – 2.00 PM, 5.30 PM – 9.00 PM Sunday: 5.30 PM – 9.00 PM Monday: closed |
| PRICES | For the rates, kindly view their menus on the website |
Japan is respected for its vibrant cities, respectful people, and superb food. When you dine in at Tomi Japanese Restaurant, it feels as though you're there.
Whether it's a quick lunch before work or an intimate dinner with your soul mate, this secluded fusion restaurant is a great choice!
Take a bite of their sashimi, sushi, or tempura which are sourced fresh from the local fish market. You can also try their set menu of crumbed salmon, teriyaki chicken, or beef suki.
Other than that, there are udon, bento lunch, and side dishes, as well as divine ice cream of green tea, black sesame, sea salt, peanut butter, and cardamom varieties.
Japanese-fusion cuisine
Uses organic and seasonal produce
Premium wines
Customer Reviews
Though Tomi Japanese Restaurant has its critics, the majority of clients have been satisfied with the chow and staff. It holds a score of 4.7 out of 5 stars on Facebook.
Let's see Kate's review of Tomi:
"This is my new regular Japanese restaurant. Food was excellent quality, we has sashimi platter and beef tataki. Sake was excellent. The waiters were lovely and we were never having to call them over. Will be returning here!"
Moreover, a customer named Agi wrote this:
"Very very good. Love the octopus balls and matcha ice cream. And the Kakuni. And the sirloin. And the salmon sashimi. Basically everything. 👍"
3) Inati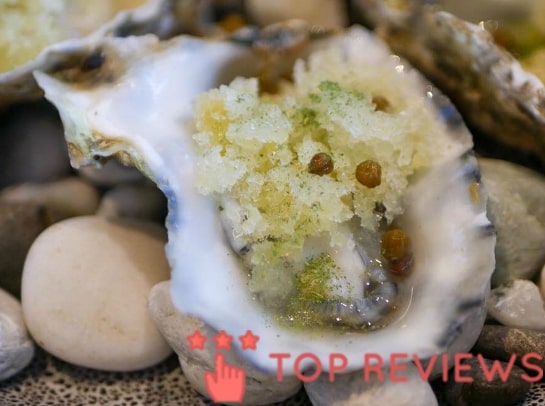 BEST FOR
Innovatively-presented degustation meals
SERVICES
Dine-in Takeaway
WEBSITE
https://www.facebook.com/INATItoshare
ADDRESS
48 Hereford Street, Christchurch, New Zealand 8013
CONTACT DETAILS
+64 3-390 1580

[email protected]

OPERATING HOURS
Tuesday – Thursday: 12.00 – 10.00 PM Friday: 12.00 – 11.00 PM Saturday: 5.30 – 11.00 PM Sunday & Monday: closed
PRICES
Find their menu and rates here
This boutique restaurant & bar is owned by chef Simon Levy. He notably worked as a head chef in The Warrington which is owned by legendary chef Gordon Ramsay.

It's a whole new culinary experience to be dining at Inati restaurant. Their style is to bring you simple food in a unique and elegant way, almost like theatre or art.
Of course, they use fresh and seasonal ingredients to deliver a magical dining experience. For seafood, try out their famous charred 'S-shaped' octopus with spiced butter and hung yoghurt.
For more down-to-earth meals, try their Asparagus, smoked daikon, and cured egg yolk bathed in green asparagus liquor.
Craving some sweets? Their tempting duck trumpet will burst with delicious sweet flavours in your mouth.
They are also magicians in concocting a range of classic and signature cocktails, perfect for unwinding from your hectic schedule.
Elegant food creations
French cuisine
Creative cocktails
Uses local ingredients
Not suitable for large groups
High-end prices
Customer Reviews
They also have a 'Trust Us' menu which includes a number of courses to inspire and stimulate your taste buds. This is one of the things that customers have come to love.
Let's hear Audrey's review of Inati, one of the best restaurants in Christchurch:
"Wonderful dinner at INATI To Share. Beautiful place to try the New Zealand gastronomy with precious products. My favourite dishes and flavour combinations were the parsnip and the jerusalem artichoke, both served with truffles. I highly recommend to come to discover this lovely restaurant in Christchurch !"
Moreover, Ann-Maree left a comment:
"Fantastic new cocktail bar, beautiful fresh made drinks and the duck trumpets highly recommended."
4) Bloody Mary's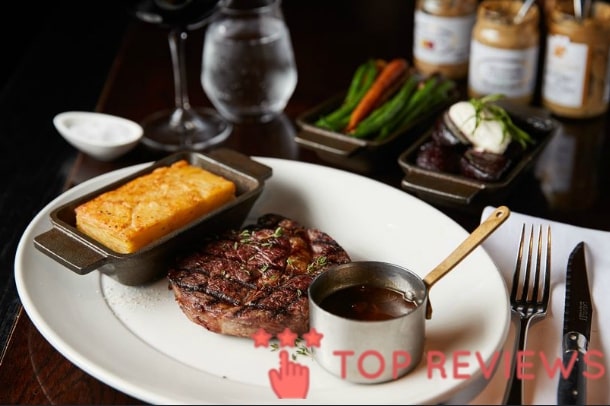 BEST FOR
Scrumptious steak, extravagant interior, and a full wine library
SERVICES
Dinner Drinks Buffet Brasserie
WEBSITE
https://www.bloodymarys.co.nz/
ADDRESS
30 Latimer Square, Christchurch, New Zealand 8011
CONTACT DETAILS
+64 3-943 5937

[email protected]

OPERATING HOURS
Breakfast: Monday – Friday: 6.00 – 10.00 AM Saturday – Sunday: 7.00 – 10.30 AM
All Day Menu: Monday – Sunday: 10.00 AM – 10.00 PM
Dinner: Monday – Sunday: 5.30 – 10.00 PM
PRICES
Kindly refer to their menu and rates here
Bloody Mary's is a steakhouse, bar, and lounge. They offer a breakfast buffet, brasserie, and dinner, available the entire week.
Elegantly appointed, the restaurant is your home away from home. It is decorated extravagantly with a private dining hall, velvet chairs, and classy chandeliers.
For steaks, you can choose from Angus, Wagyu or Wakanui, or Angus x Hereford. For side dishes, you can choose from a variety of potatoes (including hash brown and truffle mash) and sauces.
They also have shared plates for value if you're dining with a family or friend. They have an expansive range of wines which customers say are some of the best in the city.
Option to dine inside or outside
Offers a brasserie menu
Locally sourced meats
Expansive drinks menu
Customer Reviews
Both the steak and lamb rack are excellently cooked, as customers can attest. The staff and sommelier have also been kind and accommodating to them.
Claudette M. wrote this feedback of the steakhouse:
"Second time I have had the pleasure of dining here and was just as delicious. Would highly recommend the food and the staff, cannot fault anything. Thank you!!"
What's more, Amy S. shared her dining experience in this review:
"The whole evening was filled with excellent knowledgeable staff and melt in your mouth food. Thoroughly enjoyed and special thanks to Cameron our waiter and Bugsy our official whiskey expert."
5) Fush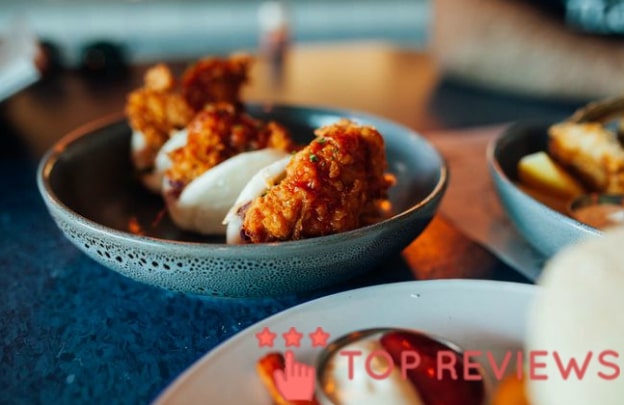 Fush started as a small family-owned business owned by the Matthews family. Prior to its success, it served only fresh fish n' chips to customers.
Today, it offers everything seafood from delicious soft-shell crabs to enjoyable smoked eel and blue cod. These are all caught using sustainable practices.
That said, there are other options if you aren't a seafood fan. Some examples include pulled pork buns, lamb shanks, vegan burger, and snacks like crispy fried cauliflower.
On top of that, you'll be treated with Maori hospitality which is friendly and relaxed. They also have cool and quaint decor and a captivating undersea explorer wall art.
Wide range of seafood and non-seafood dishes
Wheelchair accessible
Sustainable fishing methods
A bit pricey
No breakfast options
Customer Reviews
In addition to the fried food goodness and freshly caught fish, clients said that they had great service and that online takeaways were easy.
Let's see Sophia's review on Facebook:
"Excellent service, food is on point, highly recommend. Well done Fush you guys rock!! Kia Ora, Ka kite ano koe."
Also, another satisfied client, Bronwyn said:
"Thank you for our amazing meal. Our Online order was ready on time for pick up. The fish and chips were fabulous and the chicken burger Devine. Thank you for delivering such great service and produce under these challenging circumstances. We will be back "
And that concludes our list of the best restaurants in Christchurch. With their diverse menu, you'll find delicious meals that you'll greatly enjoy.
Do you have any questions or comments about our picks? If you have one, kindly leave us a comment, and we'll get back to you in a flash.
Also, you may want to read about the best Japanese restaurants in Christchurch. This will be ideal for a light, healthy, and tasty food like sashimi, ramen, or miso soup.