The 8 Best Retaining Walls Auckland Contractors
Want to insure your property from soil being pushed down its gradient by incorporating some retaining walls? It's a good idea, as it'll save you a ton of effort and costs in the long run. In fact, to help with that, we've brought you the best retaining walls Auckland contractors.
Here, we've selected the companies based on their experience and skill. Additionally, we've picked ones who are friendly and have excellent communication to boot.
So without any delay, here are the best retaining walls Auckland contractors!
1) C & K Farrell Contractors Ltd.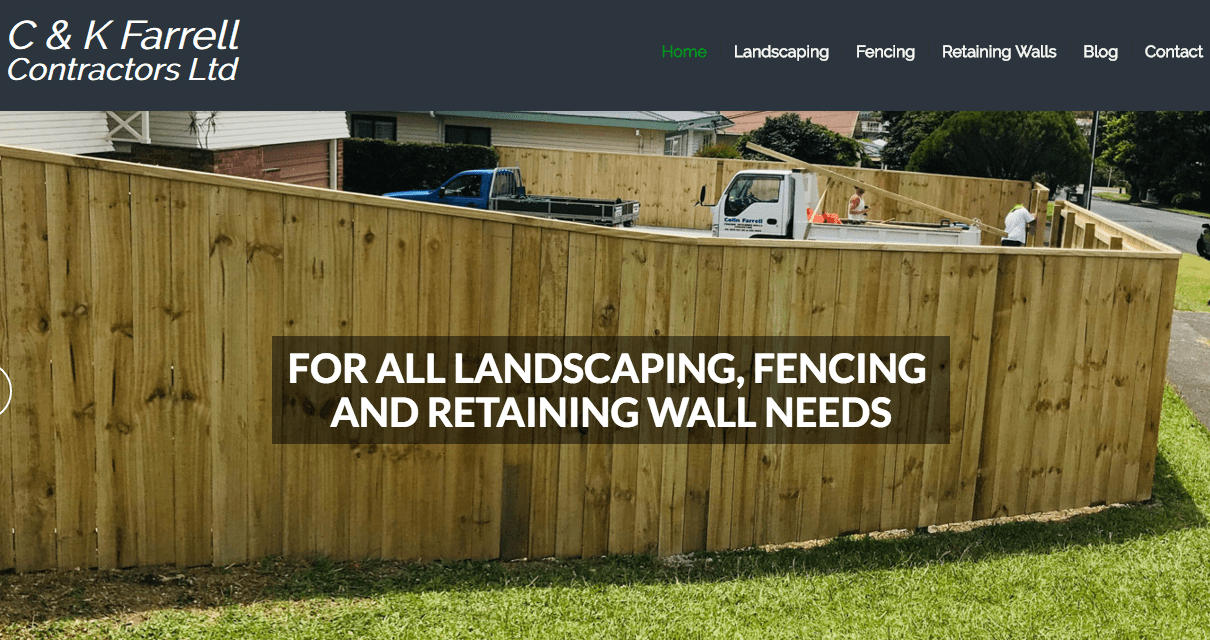 BEST FOR
Attractive and Cost-Effective Designs
SERVICES
Landscaping, Fencing and Retaining Walls
WEBSITE
https://www.ckfarrellcontractors.co.nz/
ADDRESS
14 Valron Rd, Te Atatu South, Auckland 0602, New Zealand
CONTACT DETAILS
0274 937 147

09 836 4004 (after hours)
C & K Farrell Contractors Ltd has over 25 years of experience in building and landscaping for homes around West and Central Auckland. Their team members have an artistic eye for detail, and can help add value and support to your property.
To give you an idea, you can have a look at their portfolio on retaining walls. Perhaps you want to accent your garden, incorporate steps or just make your place more inviting to guests — they can do all of that!
You'll be impressed by their work! Hence, we are confident they are one of the best retaining walls Auckland contractors.
Highlights
Solid and aesthetic retaining walls
Serves West and Central Auckland
Talented and artistic team
25 years' industry experience
2) Ground Structures Ltd.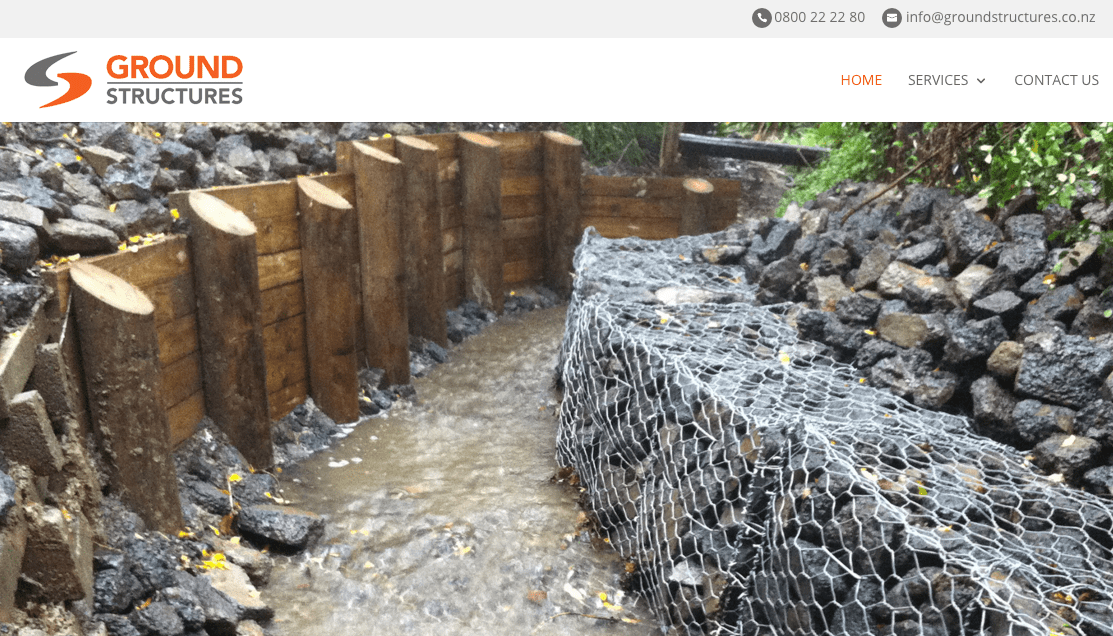 BEST FOR
Infrastructure Retaining Walls
SERVICES
Piling, Retaining Walls, Foundations, Slip Repairs and Stabilisation, Site Works and Civil Structures
WEBSITE
http://groundstructures.co.nz/
ADDRESS
10 Ashwell Street, St Heliers, Auckland 1071, New Zealand
CONTACT DETAILS
0800 22 22 80

021 800 960
For industrial-scale projects that need retaining walls, look no further than Ground Structures! They pride themselves on having the means to work in narrow and hard-to-access sites.
As such, they offer an array of retaining wall types for residential, commercial and infrastructure applications. These include concrete pile, timber pole, gravity, masonry block, and temporary retaining walls.
In case you need them, their Site Safe and qualified team can build the best retaining walls in Auckland for you!
Highlights
Specialises in industrial retaining walls
Offers a large range of retaining wall and site works services
Highly qualified and knowledgeable builders
Site Safe members
3) Kingfisher Retaining Walls & Construction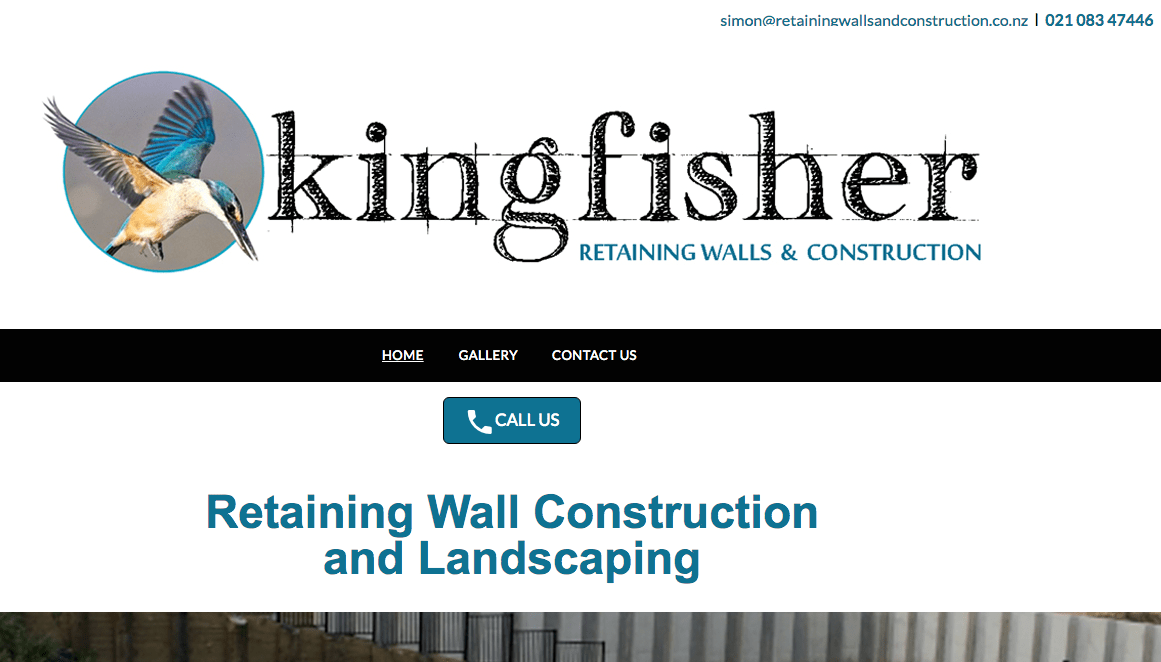 | | |
| --- | --- |
| BEST FOR | On-Time and On-Budget Retaining Wall Completion |
| SERVICES | Residential and Small Commercial Retaining Wall Construction and Landscaping |
| WEBSITE | https://www.retainingwallsandconstruction.co.nz/ |
| ADDRESS | 6 Long Street, Torbay, Auckland 0630, New Zealand |
| CONTACT DETAILS | 021 083 47446 |
With Kingfisher, you get a no-muss-no-fuss service for residential and small commercial retaining wall projects. That's because they complete their job on time and within budget.
It is led by Simon Templeman who has garnered considerable experience in Auckland and abroad. With that, he delivers the very best service for his clients each and every time.
There are a variety of retaining walls offered, like steel, timber, and concrete. Also, you may want to have them build comely planter boxes to present and grow your plants on.
As you'll see for yourself, if you do decide to call them, they are one of the best retaining walls Auckland contractors.
Highlights
Simple yet beautiful retaining walls
Completes the task on time and within budget
Experienced, professional and efficient team
Customer Reviews
Here is Gary & Lea's comment, which you can read on Kingfisher's website:
"We would highly recommend Kingfisher to anyone who wants an excellent job, done once & done right, from the start-up to the clean-up, from the friendly & efficient team that they are!"
4) ICB Retaining & Construction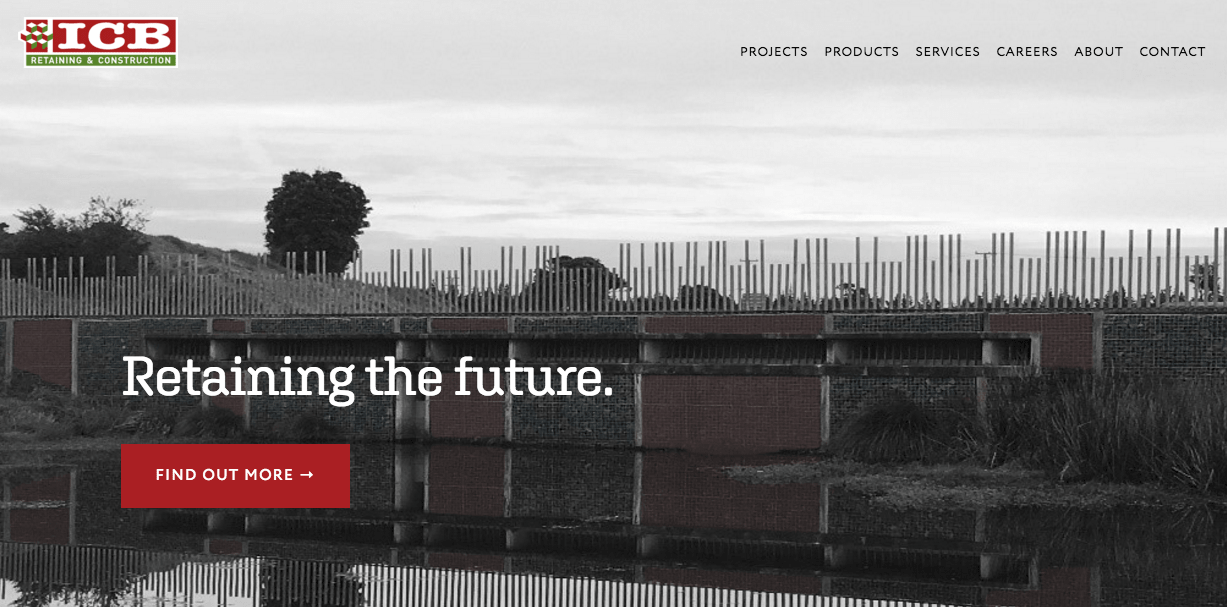 BEST FOR
Safety and Health of Employees, Clients and the People
SERVICES
Retaining Walls, Construction, Installation, Design, Decorative and Feature Walls and Temporary Walls
WEBSITE
https://www.icb.co.nz/
ADDRESS
13 Volkner Place, Rosedale, Auckland, New Zealand
CONTACT DETAILS
0800 ICB WALL (0800 422 925)

(09) 414 1130
In terms of the best retaining walls Auckland contractors, ICB Retaining and Construction has got it all — innovation, expertise, practical solutions, safety and standard compliance.
They can build a range of designs for retaining walls whilst putting your safety on top of the list. They work within budget and definitely complete the work on-time.
It doesn't matter if the location is a tricky one with varying weather conditions, urgent land situations, or is close to the water.
You will be very pleased with the results that will not only enhance the appeal of that place, but will also fulfil its function of stopping the lateral pressure of the soil coming down.
Highlights
Trusted builder for retaining walls
Offers a range of designs
Prioritises safety above all else
Can work in arduous situations
Completes the project on time and on budget
5) Foundation Structures Ltd.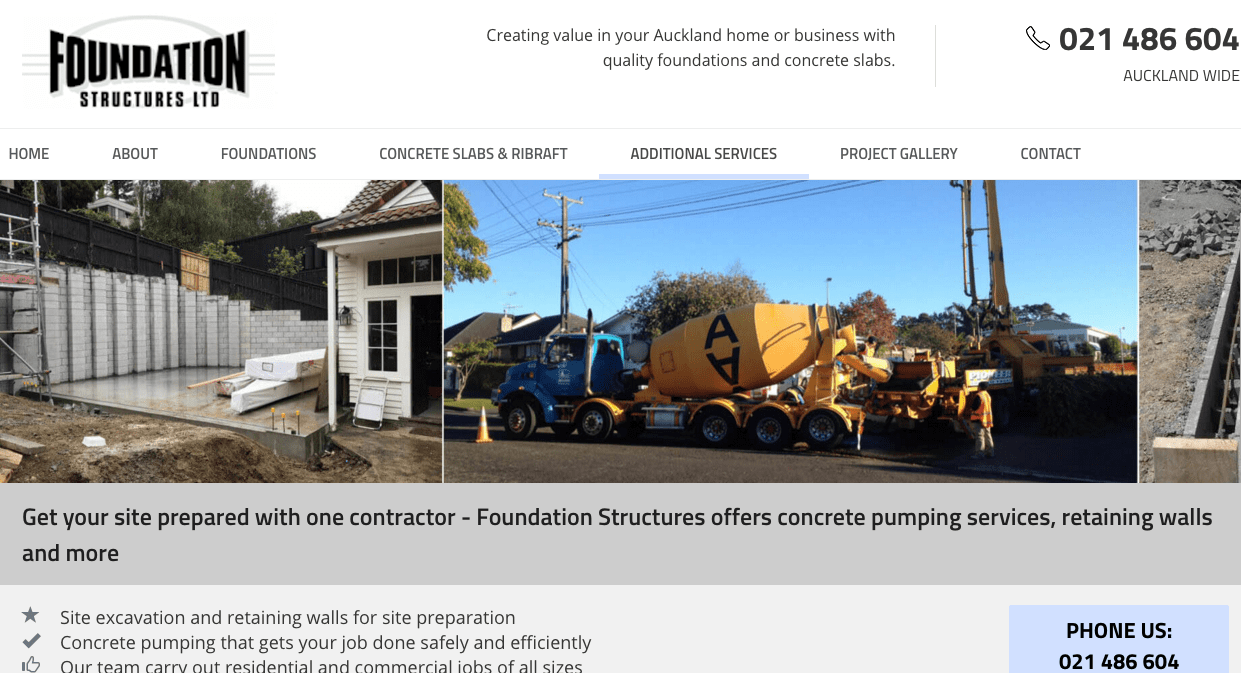 BEST FOR
Concrete or Timber Retaining Walls
SERVICES
Foundations, Concrete Slabs and RibRaft, Additional Services including Retaining Walls
WEBSITE
https://www.foundationstructures.co.nz/
ADDRESS
94 Balmoral Road, Mt Eden, Auckland, New Zealand
CONTACT DETAILS
0800 141 303

021 486 604
Foundation Structures specialises in foundations, concrete pumping and retaining walls. Its experts have been serving the North Shore, Central, East, West, South Auckland since 2006.
The contractors at Foundation Structures are Licenced Building Practitioners and can carry out any residential or commercial project, whether large or small. They also offer both timber and concrete wall types.
Highlights
Can build timber and concrete retaining wall systems
Serves Greater Auckland areas
Licenced Building Practitioners
Simple process from the first call to finished project
Customer Reviews
Vivien Roy mentioned on Google Business:
"John and his team were simply fantastic – everything explained right from the start with the end result being perfect to the exact requirements we had. Thank you so much."
6) ARC Retaining & Contracting LTD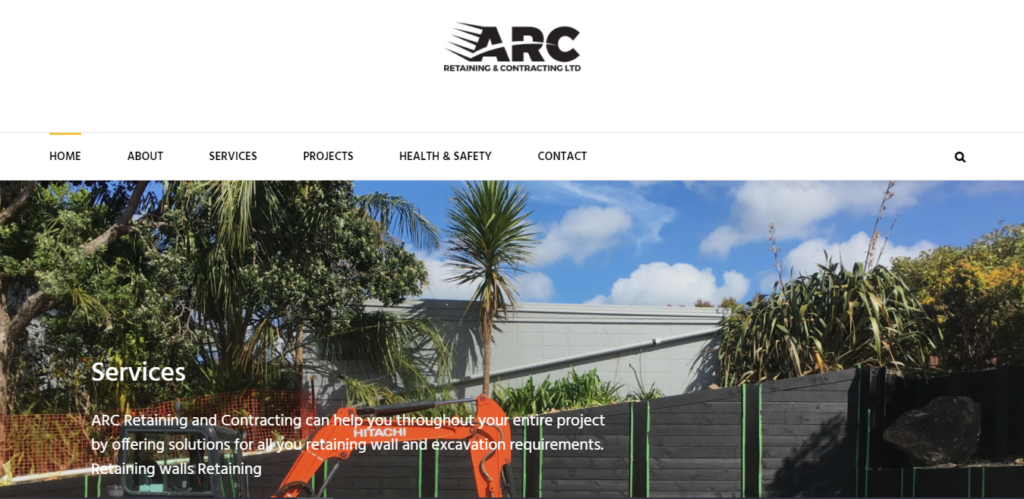 | | |
| --- | --- |
| BEST FOR    | Polished services |
| SERVICES | Retaining walls, site excavations, landscaping, foundation services |
| WEBSITE | http://www.arcretaining.co.nz/ |
| ADDRESS | Stanmore Bay, Auckland 0932, New Zealand |
| CONTACT DETAILS | +64 21 107 8809 |
ARC Retaining & Contracting may just be the best builder for large commercial retaining walls. It can build timber, UC beam, block, and gabion walls for residential and commercial clients alike.
Aside from retaining walls, ARC Retaining & Contracting also offers site excavations and drilling services. The contractor uses a variety of digger sizes, like a 1.8-tonne excavator, to handle all types of projects.
Aside from these construction works, ARC can even do landscaping to make your lawn or garden appear pleasing.
Highlights
Use of various types of materials
Residential and commercial retaining walls
Large excavators for site excavations and drilling
Additional landscaping services
7) Greenroom Projects 

Greenroom Projects is known for their amazing landscapes of decks and patios all over Auckland. They also offer wall retaining, creating a perfect package for you to acquire all of their services, so that you won't have to look for any other company to the other jobs.
With their years of experience and expert workers, each project is sure to last a life time and is definitely something worth paying for,
Get in touch with Greenroom Projects for any inquiries or for fixing the details needed for your desired service.
Highlights
Durable wall work
Competitive rates
No obligation chats
Offers site visiting within 24 hours
8) Scenescapes Construction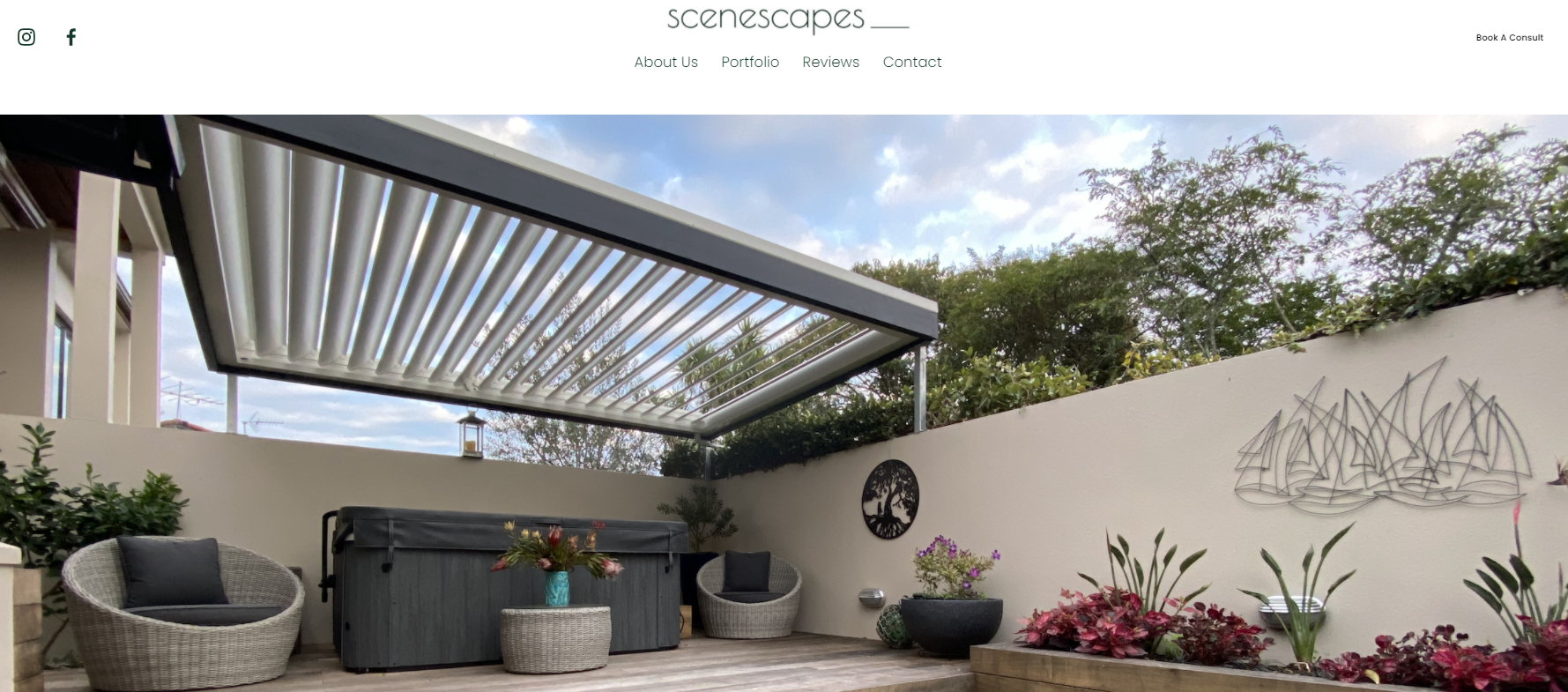 Next on our list is Scenescapes Construction, a locally owned construction company based that specialises in high-end residential and large commercial projects. 
One of the reasons why Scenescapes Construction comes highly recommended is its team, which consists of experienced landscapers and residential builders, project managers, and design and operations consultants.
The diversity of the team as well as the members' years of experience allow Scenescapes Construction to confidently and competently work on a wide array of projects, beginning with consultation and ending with completion.
Another reason for the recommendation is Scenescapes Construction's dedication to quality, custom builds. The company endeavours to bring clients' vision to life all while making use of the best equipment and products for every build.
Lastly, Scenescapes Construction's customer service is second to none. Each and every member of their team is polite, punctual, and professional, and also strives to include clients in every step of the build, ensuring that they are satisfied by the end of it.
Highlights
Quality builds made from premium materials
Trained, professional team
Offers site visits
And that's it for the best retaining walls Auckland contractors. These are all qualified specialists who will set up a hardy retaining wall to protect your property from floods or soil erosion.
So far, do you have any questions about our topic for today? Don't hesitate to drop us a line and we'll get back to you as soon as we can.
Other than that, you may also like to check out the best concrete pavers in Auckland. Some of them can also build retaining walls besides paving your patio, driveway or garden to make your space more attractive!