The 7 Best Roofing Contractors in Wellington
Is your roof worn and run down or are you planning to put up a roof on your new build? Great, you're just in time, as we've listed here the best roofing contractors in Wellington!
We picked the ones who are licenced and qualified to conduct roof work. Also, we chose friendly and dedicated staff who use the best-quality supplies and will make the process a breeze.
For sure, you'll be pleased about your new roof in terms of both looks and durability. Now without any further ado, here are the best roofing contractors in Wellington:
1)  Bayside Roofing Ltd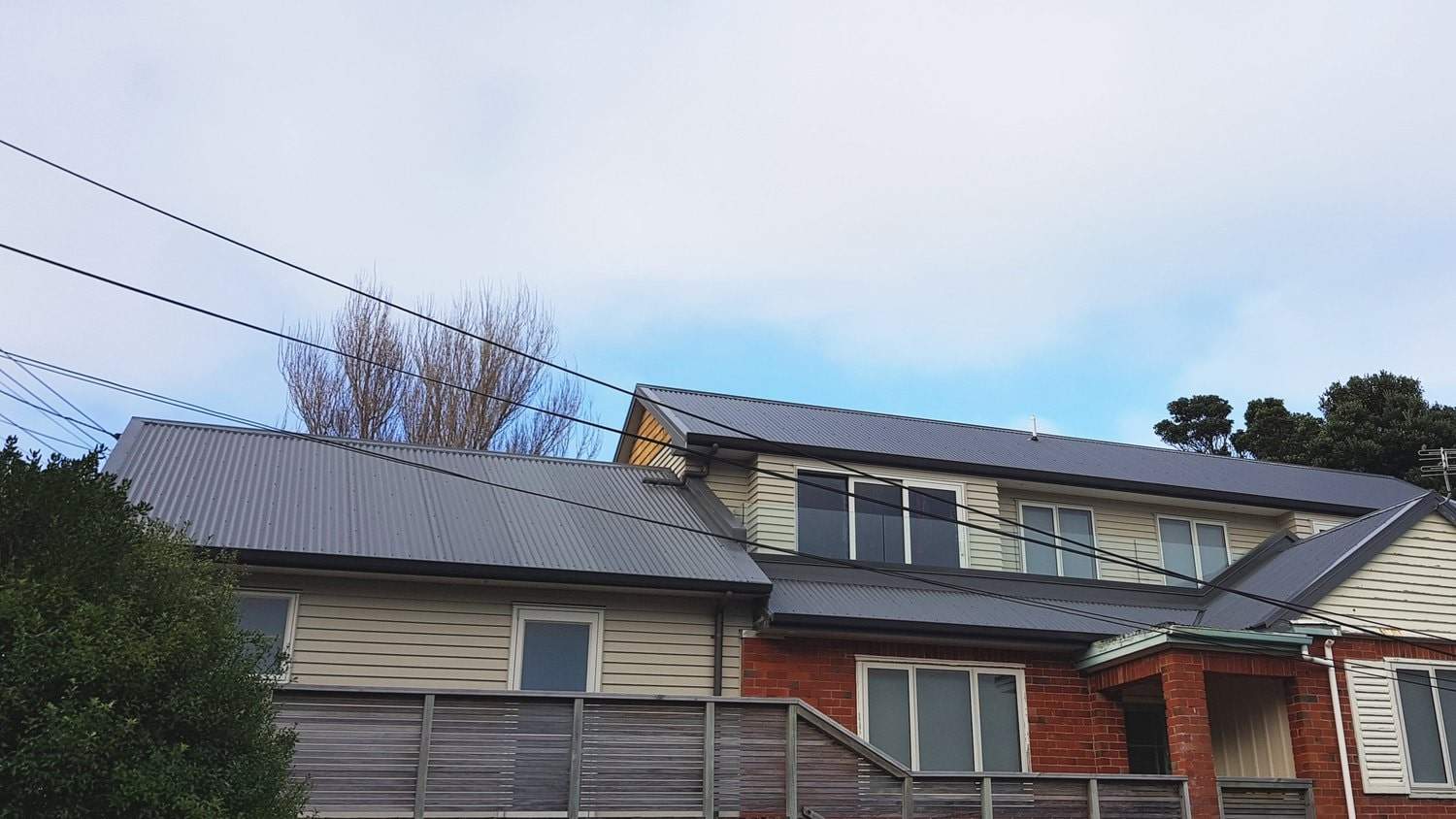 BEST FOR
Exceptional Roofing Services
SERVICES
New Roofing

 

Re-Roofing

Repairs

WEBSITE
https://www.baysideroofing.co.nz/
ADDRESS
5 Nevay Road, Miramar, Wellington 6022, New Zealand
CONTACT DETAILS
(+64) 274437277

 

(04) 3883593

OPERATING HOURS
Monday to Friday: 7.30am – 5pm
Roofs are the most exposed part of your home as they endure the intense, changing elements. However, if you want an exceptional roofing service, you can bet on Bayside Roofing!
Their crew have 3 decades' experience in new roof installs, re-roofing, and repair services. They have seen it all and can handle the most challenging of roofing jobs.
Furthermore, they are Licenced Building Practitioners who are qualified to work on your new or existing property. All workmanship is covered by up to 15 years of warranty.
Therefore, Bayside Roofing can easily be called one of the best roofing contractors in Wellington. 
Highlights 
Exceptional roofing service
Licenced Building Practitioners
Offers a range of services
15-year workmanship warranty
3 decades' experience
Customer Reviews 
Hamish Johnson, one client, shared on Google Business:
"Paul and the team at Bayside Roofing did an outstanding job with our roof.  They were really competitively priced and incredibly well organised and professional when it came to getting the job done.  What I like most about it was the professionalism.  Paul took the time to come round to the house a couple of times and provide us with really good advice at the beginning of the job around materials.  This meant we made well informed decisions through the process and we're super happy with the end result."
2)  Wellington Lightweight Roofing Ltd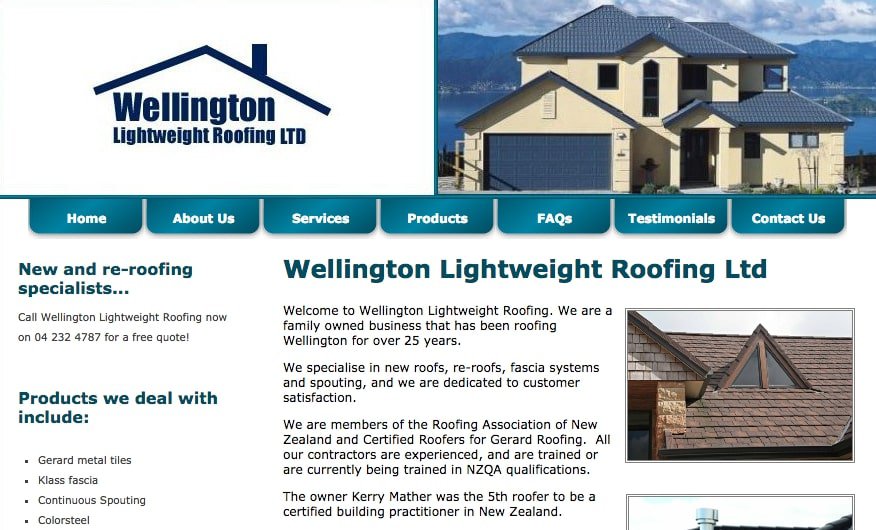 BEST FOR
Eye-Pleasing and Durable Roofing Finish
SERVICES
New Roofs

 

Re-Roofs

Fascia Systems

Spouting

WEBSITE
http://www.wgtnlightweightroofing.co.nz/
ADDRESS
1/55 Kenepuru Drive, Kenepuru, Porirua 5022, New Zealand
CONTACT DETAILS
+64 4-232 4787
OPERATING HOURS
Monday to Friday: 8am – 4.30pm
Wellington Lightweight Roofing is a certified Gerard Roofer and Roofing Association of NZ member. It is a family business with over 25 years of professional experience.
Their services include instalment of new roofs, re-roofing, fascia and spouting in the Wellington Region. Their qualified team is dedicated to producing work that will satisfy their clients.
As a Gerard Roofer specialist, they provide a stunning range of Gerard roof tiles including Colour Steel, Oberon, Rockport, Tuffcoat and Senator.
Clients have also noted that the team from Wellington Lightweight Roofing is easy to get along with and quotes reasonable prices.
Highlights
Stunning and durable finish
Offer a selection of roofing services
Certified Gerard Roofer
Roofing Association of NZ member
Over 25 years' experience
Customer Reviews
R.J. Thomas writes on the website:
"May I convey my gratitude for your prompt attention to our plight and the courteous conduct of your staff who did the job. Again our heart felt thanks."
3)  Element Roofing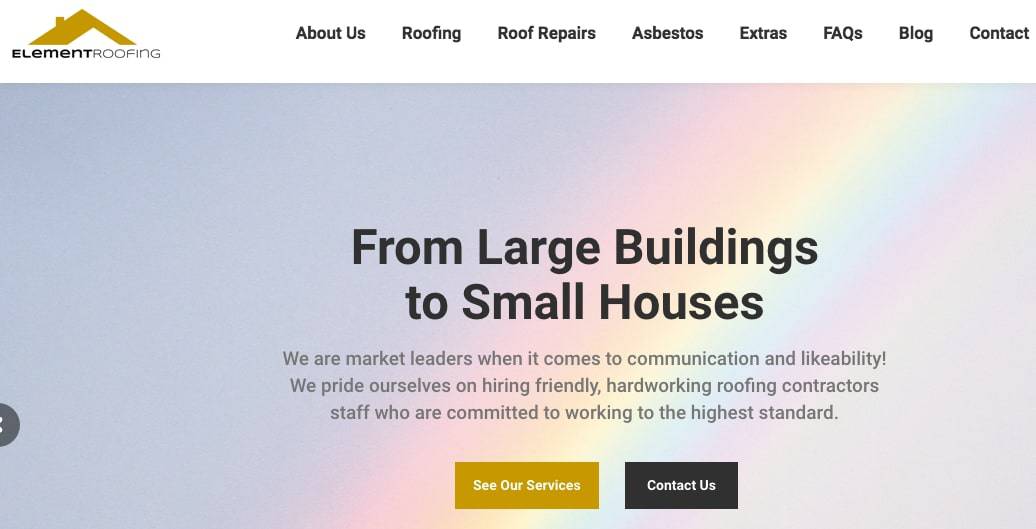 BEST FOR
Pleasant and Friendly Roofers
SERVICES
Roofing & Wall Cladding

 

Asbestos Removal

Skylights

Guttering

WEBSITE
https://elementroofing.co.nz/
ADDRESS
9 Lower Tyers Rd, Ngauranga, Wellington 6035, New Zealand
CONTACT DETAILS
0508 766 3766

 

OPERATING HOURS
Monday to Friday: 7.30am – 5.30pm
Friendly customer service, hardworking staff, and excellent roofing quality — who wouldn't like that? This is precisely what you'll get with Element Roofing.
Roofing can be a big job from planning to completion. Having said that, the team at Element Roofing is here to make the process easy and hassle-free for you.
Whether it's new roofing or full replacement you need, they have you covered. They use trusted brands like ColorCote and ColorSteel for their long-run iron roofing.
Furthermore, they stand behind all work with the RANZ (Roofing Association of New Zealand) workmanship warranty.
Highlights
Excellent roofing quality
Easy and hassle-free service
Qualified and diligent roofers
Use leading products like ColorCote and ColorSteel
RANZ workmanship warranty
Customer Reviews
On Google Business, one client, Angela Ward, noted:
"Just wanted to say thank you to you and the Element team on my roof repair.  Very professional and the process seamless.  Great communication, and minimal involvement from me…all I needed to do was pay the account upon completion.  I will definitely be in contact if/when I need to replace my roof in the future."
4)  Roofing Wellington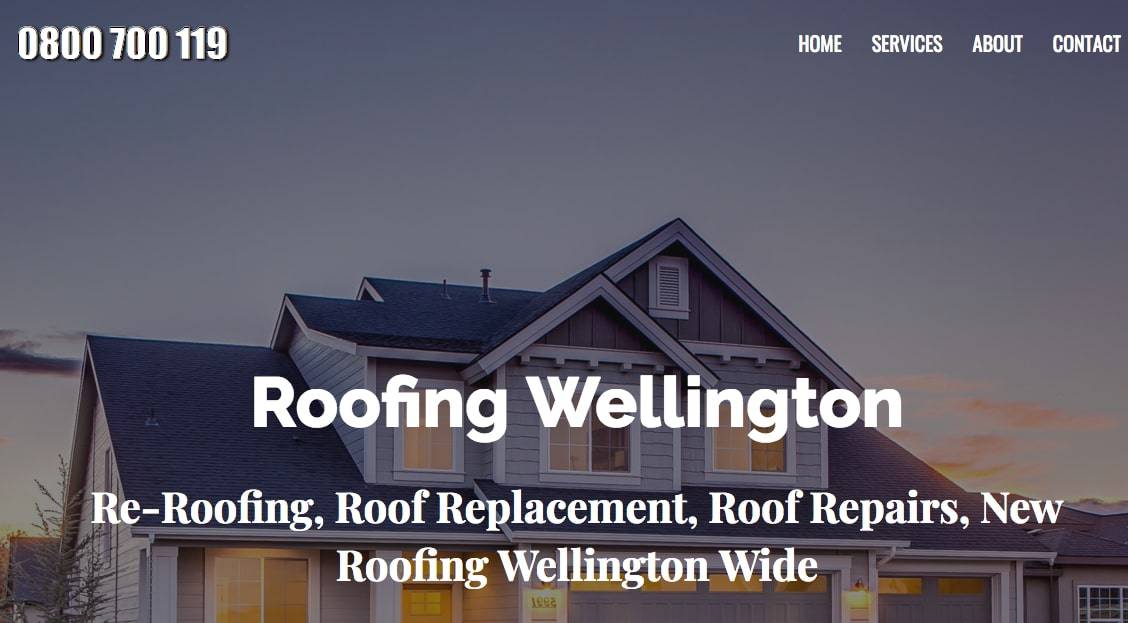 BEST FOR
Customer Service
SERVICES
Roof Installation

 

WEBSITE
https://www.roofingrepairswellington.kiwi/
ADDRESS
62 Strathmore Avenue, Strathmore Park, Strathmore 6022, New Zealand
CONTACT DETAILS
+64 800 700 119
OPERATING HOURS
Monday to Sunday: 7am – 7pm
Roofing Wellington specialises in all aspects of roofing work including new roof installs, re-roofing, and roof repairs and maintenance around Greater Wellington.
Their hardworking team is licenced and fully insured, so they're definitely people you can entrust your roof project with. According to their clients, they are professional and courteous to deal with too!
They also love a good challenge, whether you need them for commercial roof installation or bad leak repair. Moreover, you won't have to break the bank with their fair rates. 
Highlights 
Specialises in all aspects of roofing work
Licenced and fully insured team
Professional and courteous attitude
Decent rates 
Customer Reviews 
Still not convinced they're one of the best roofing contractors in Wellington? Steve & Sophie D. from Kapiti said this on the webpage:
"We have been Roofing Repairs Wellington for over 5 years now. They are very consistent with their exceptional service. We have used these guys multiple times for our properties. We are very happy with the service. We have recommended this company to a lot of our friends."
5)  Wellington Roof Painting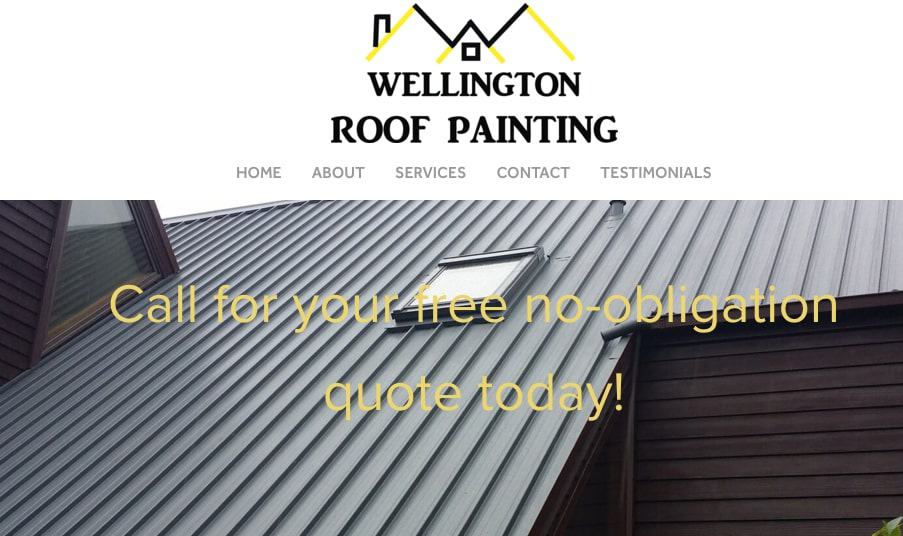 BEST FOR
Top-Notch Communication and Fantastic Results
SERVICES
Painting and Restoration

 

Repairs and Maintenance

Replacement and Insulation

WEBSITE
https://www.wellingtonroofpainting.co.nz/
ADDRESS
8 McKinley Crescent, Brooklyn, Wellington, New Zealand
CONTACT DETAILS
02 246 42569

 

OPERATING HOURS
—
If you're painting, repairing, replacing, insulating, or maintaining your roof, you'll find that Wellington Roof Painting has some of the best roofing contractors in Wellington.
First, their communication is superb and will keep you updated every step of the way. They also respond swiftly and give excellent advice of what is needed in the work.
Along with this, the roofing work is always done to an excellent standard. Don't take our word for it though: you can read what their customers have been saying.
Highlights 
Superb communication
High standard of work
Knowledgeable and personable team
Offers a selection of services
Guaranteed workmanship 
Customer Reviews
Here's the review of James and Kaye as posted on the website:
"A pleasant team to deal with, they were prompt with the initial inspection, gave good advice on what was required and kept me well informed throughout the whole nail replacement, strip and repaint process. Very happy with the outcome and value for money. Highly recommend them to anyone."
6) Roof It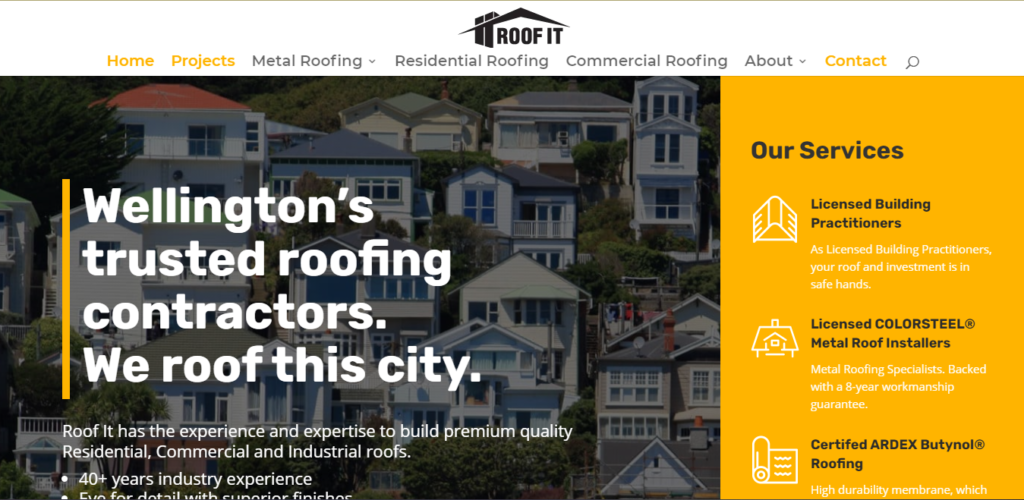 BEST FOR
Years of services
SERVICES
Roof inspection
Roof installations
Roof repairs and maintenance
Metal roofing
WEBSITE
https://www.roofit.nz/
ADDRESS
132 Park Road, Miramar, Wellington 6022, New Zealand
CONTACT DETAILS
+64 21 973 231


[email protected]

OPERATING HOURS
Monday – Friday: 8:00 AM – 5:30 PM
With over 40 years of experience, Roof It brands itself as the roofing contractor with the knowledge, skills, and tools for any residential and commercial project.
It offers an 8-year warranty, so you won't have to worry about the quality of Roof It's services. Besides, Roof It also provides a free, no-obligation inspection before proceeding with any type of roofing service.
Roof It is also a licensed COLORSTEEL Metal Roofing and certified ARDEX Butynol system installer. It can also apply Allco Waterproofing to keep your roof and house extra safe.
Highlights
40+ years of experience
Best-practice installation methods
8-year warranty for workmanship
Licensed COLORSTEEL Metal Roofing and ARDEX Butynol installer
Customer Reviews
Here's what a customer has to say about Roof It's services:
"Highly recommend Roof It for your roofing needs. Karl and his team were a pleasure to deal with, kept us informed all thru out the job, his staff were extremely nice to deal with and they did an excellent job and even cleaned up 100%. I have no hesitations to recommend them to anyone I know. Great work guys, and thank you for the awesome-looking roof."
7) The Roofing Store

BEST FOR
Steel Roofing and Cladding
SERVICES
TRS Long Run
TRS Architectural
Insulated Panels
Metal Tiles
Concrete Tiles
Ventilation
Rainwater Products
Roofing and Cladding Tools
WEBSITE
https://www.theroofingstore.co.nz/wellington
ADDRESS
38 Waione Street, Petone, Lower Hutt, Wellington, 5012
CONTACT DETAILS
Tel: 04 974 5762
Fax: 04 974 5766
E-mail:

[email protected]

OPERATING HOURS
Mon – Fri: 7:30 am – 4:00 pm
Building your home, office, buildings or any infrastructure for that matter requires the best quality materials there is in the market. With The Roofing Store, they all got this covered.
Currently being headed by their CEO Mario Lee and being a member of New Zealand Green Building Council (NZGBC), The Roofing Store is one of the leading metal roofing suppliers in New Zealand.
In partnership with Masterspec, can be found in Archipro and with their provision of Consistency, Sustainability, Quality, and Service to their clients, they have grown to have 9 branches, striving to have zero carbon homes and buildings in New Zealand.
Wellington is where one of the nine branches where they provide services such as long-run roofing and cladding, architectural roofing and cladding, insulated panels, metal tiles, concrete tiles, ventilation, rainwater products, and roofing and cladding tools.
May it be a small house or a tall building, The Roofing Store provides a roofing solution that meets the needs of roofers, builders, and homeowners, through to architects, designers, and developers, around the country.
As they are a client-centered environment-friendly company, they provide a free quotation once you contact the local branch near you.
They will also make sure that you will be supplied the highest quality of materials at the best price in the market that is even backed up by a full local warranty.
Highlights
Highest quality of materials at the best price
Environtment-friendly
Full local warranty
Customer Reviews
Here's what a customer has to say about The Roofing Stores' services:
"Roof Tech Ltd has been using products from The Roofing Store since 2005. We have always found the products to be of a high standard that carry a warranty which exceeds that of their competitors in the market. The Roofing Stores customer service is very efficient, which makes doing business with them a pleasure." – Andrea Brydon, CEO – Roof Tech
And there you have it for the best roofing contractors in Wellington. They will ensure that your roof will be neat and great-looking for the years to come.
Do you agree with the companies we've listed here? If so or if you have any questions, feel free to send us a message and we'll get back to you shortly.
Other than that, you may want to read about the best roof painting Wellington tradesmen. They will spruce up your tired roof and make it look pristine and nice again!