The 10 Best Scaffolding Companies in Auckland
Scaffolding allows builders to work around the higher parts of a building safely and efficiently. If you need to hire one for your renovation or new build, we've rounded up the best scaffolding companies in Auckland here for you.
We chose the ones that have qualified staff and that prioritise safety above all else. We also restricted our list to those providing a prompt and timely service.
So without any delay, here are the best scaffolding companies in Auckland!
1)  National Scaffolding NZ Ltd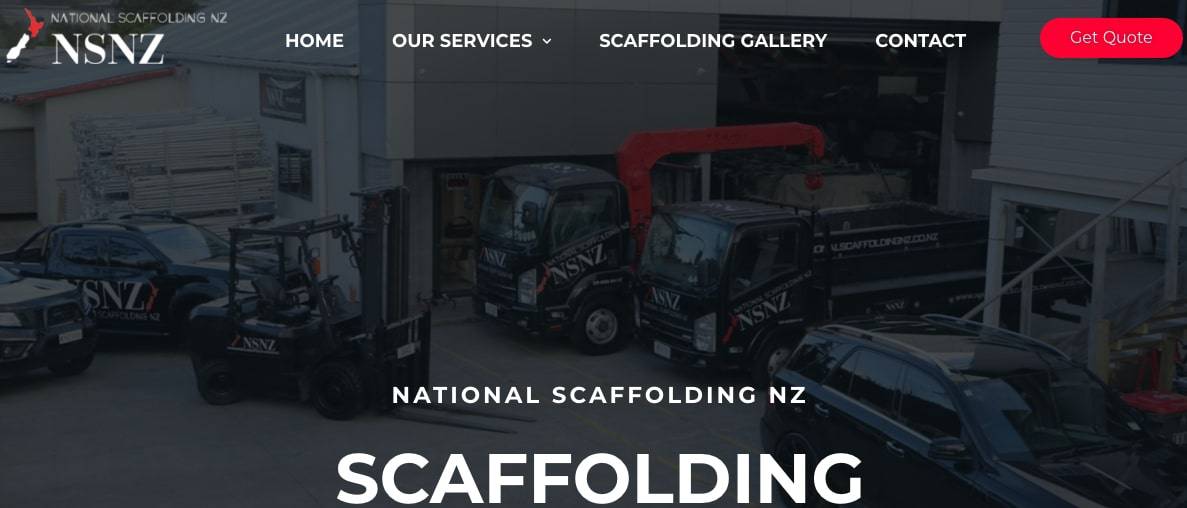 BEST FOR
Light Commercial Scaffolding Hire
SERVICES
Scaffolding Hire

Roof Edge Fall Protection

Shrink Wrapping

Temporary Fence Hire

WEBSITE
https://www.nationalscaffoldingnz.co.nz/
ADDRESS
42 Munroe Road, Ranui, Auckland 0612, New Zealand
CONTACT DETAILS
+64 9-600 2412
OPERATING HOURS
Monday to Sunday: 6.30am – 6pm
If you need scaffolding for a residential or light commercial building project, call National Scaffolding NZ. They service clients across Auckland and West Auckland.
Their team prides itself on bringing you safe and affordable scaffolding. They comply with health and safety standards for your confidence and peace of mind.
They are very helpful and professional and deliver on time, say their past clients. If you have a deadline to finish the renovation, they can finish their work on time.
Apart from scaffolding, they also offer shrink wrapping, roof edge fall protection and temporary fence hire.
Highlights
Safe and affordable scaffolding
Helpful and professional tradesmen
Offer a range of services
Serve clients Auckland-wide
Customer Reviews 
One client, Nina Pivac, wrote this on Google Business:
"I couldn't recommend these guys enough. Dean was amazing to deal with, great with his communication and extremely helpful in providing me what we needed for scaff around our house during a significant renovation.  Helped me a great deal and I would highly recommend this company if you ever need Scaffold.  The equipment is top quality and just all up a pleasure to do business with. Once again Dean thank you so much for all your help, it's very much appreciated."
2)  Access Scaffolding Ltd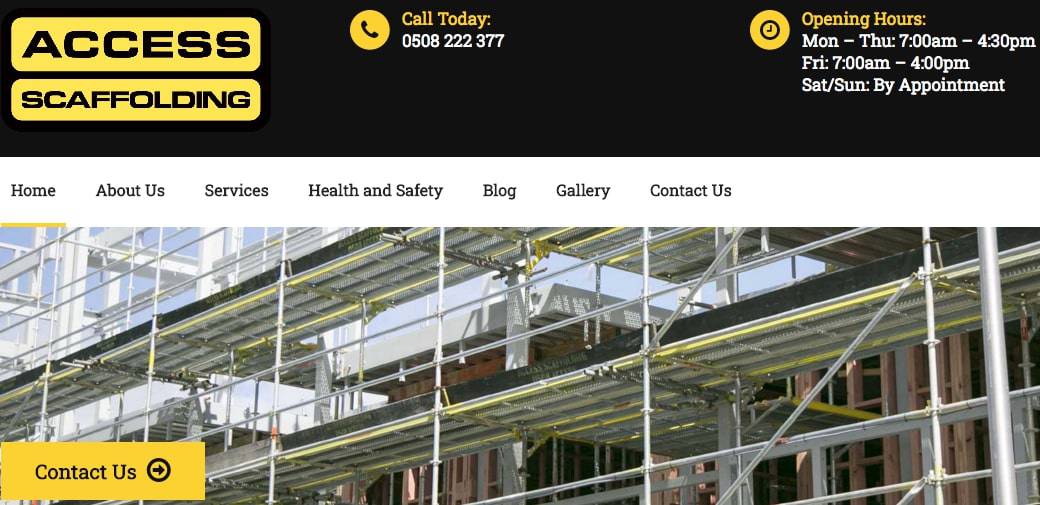 BEST FOR
Wide Range of Scaffolding Options
SERVICES
Residential Scaffolding

Commercial Scaffolding

Industrial Scaffolding

Equipment Sales

Equipment Hire

Mobile Scaffolding

Steel Scaffolding

Aluminium Scaffolding

Fibreglass Scaffolding

WEBSITE
https://www.accessscaffolding.co.nz/
ADDRESS
27c Cain Road, Penrose, Auckland, New Zealand
CONTACT DETAILS
0508 222 377

09 525 4229

OPERATING HOURS
Monday to Thursday: 7am – 4.30pm

Friday: 7am – 4pm

Saturday & Sunday: By Appointment
Since every construction job is unique, your scaffolding should be designed to suit your particular construction needs. Access Scaffolding can help you out with this.
They have a wide range of scaffolding options that include mobile, steel, fibreglass and aluminium types. Their safety-qualified team can deliver and install them for industrial, residential and commercial projects.
For those that have strict timelines, they are highly reliable and can project-manage for you. You can relax in the knowledge that they'll get the job done with no fuss.
Highlights 
Specialises in all sizes of projects
Wide range of scaffolding
Safety-qualified team
Can work under strict timelines
Customer Reviews
Find out what Chetan Parekh wrote on Google about this company:
"I engaged Access to setup scaffolding on our split level house,  they had to get the setup correct for 3 separate trade companies, being painters, guttering and aluminium recolouring staff. They did an exceptional job, attention to detail, communication, and install was just brilliant. Calvin and his team were very careful and professional. I would highly recommend them. They took great care and safety was their no. 1 priority. Well done guys !!!"
3)  Safeway Scaffolding

BEST FOR
Aluminium Scaffolding
SERVICES
Scaffolding Supply & Install

Scaffolding Hire or Buy

WEBSITE
https://www.safewayscaffolding.co.nz/
ADDRESS
21 Walls Road Penrose, Penrose, Auckland 1061, New Zealand
CONTACT DETAILS
09 579 2222
OPERATING HOURS
Monday to Friday: 7am – 5pm
Since 1958, Safeway Scaffolding has been providing safe and cost-effective scaffolding to the residential, commercial and industrial as well as marine and aviation sectors.
Being a Site Safe and SARNZ member, they're one of the best scaffolding companies in Auckland. You can absolutely trust that they will put up the system safely and to a high standard.
Also, they offer high-quality scaffolding products for hire or sale. These range from the traditional tube & clip and aluminium towers to steel, H-frames and mobile alloy scaffolding.
Highlights
Safe and cost-effective scaffolding
Provide a high standard of work
Site Safe and SARNZ member
Over 60 years' experience
Customer Reviews 
One client, Bruce Forbes, said this on Google:
"We have found Safeway Scaffolding a great team to work with.  Forbes Consultants have partnered with them for six years on numerous projects.  They definitely know scaffolding and are a competent reliable team to provide scaffolding solutions to your construction project.  We have no hesitation recommending them!!"
4)  Affordable Scaffolding (2010) Ltd

BEST FOR
Affordable Scaffolding
SERVICES
Scaffold & Mobiles

Roof Protection

Temporary Fencing

Shrink Wrap

WEBSITE
http://affordablescaffolding.co.nz/
ADDRESS
95 Gavin Street, Mount Wellington, Auckland 1060, New Zealand
CONTACT DETAILS
+64 9-580 0176
OPERATING HOURS
Monday to Friday: 7.30am – 6pm
For competitively priced scaffolding hire and sale, you need not look further than Affordable Scaffolding.
Its current owners acquired the company back in 2010. With small beginnings from a team of 3, the company has grown to its current state, where it now has 70 scaffolders and 20 trucks plus 2,000 tonnes of a selection of scaffolding equipment.
Whether your building project is small or large, they can assist you without a problem. Plus, all enquiries via the website are answered in not more than 24 hours.
Most importantly, they have competent scaffolders with Site Safe, Work Safe and SARNZ membership. Thus, they're one of the best scaffolding companies in Auckland you can get.
Highlights
Affordable service
Qualified scaffolders
Quick response
Site Safe and Work Safe certified
Customer Reviews 
Check out Anne Fenwick's feedback on Google:
"Totally professional to deal with, worked with them 2020 and really good service. Would recommend for scaffolding and mobile towers."
5)  Summit Scaffold NZ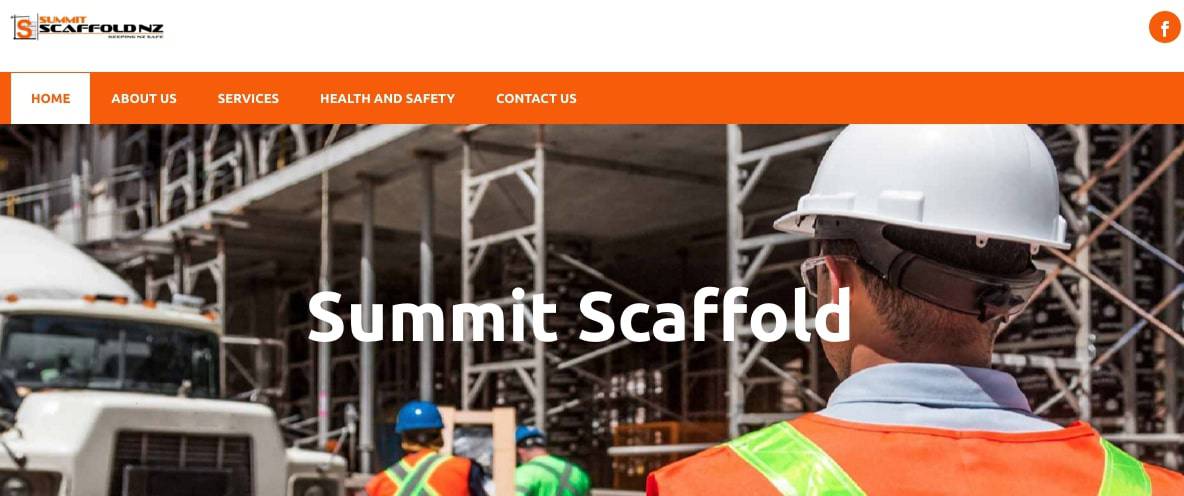 BEST FOR
Client Satisfaction
SERVICES
Scaffolding

Temporary Fencing

Safety Nets

Roof Edge Protection

Shrink Wrap

WEBSITE
http://summitscaffold.co.nz/
ADDRESS
Auckland, New Zealand
CONTACT DETAILS
021 853 576

021 853 576

OPERATING HOURS
Monday to Saturday: 7am – 6pm
Summit Scaffold is an established provider of scaffolding, temporary fencing, safety net gear and other services. But how are they a part of the best scaffolding companies in Auckland list?
When you choose Summit Scaffold, you are guaranteed a premium, safe service. This is due to the fact that their workers are Licenced Building Practitioners and Site Safe trained.
They work with their clients to bring about a tailored solution that fits their needs. Furthermore, they strive to always complete the job ahead of time without causing downtime as much as possible.
The secret behind their success is a passionate and hardworking team dedicated to bringing you a top-notch service, every single time. 
Highlights 
Top-notch service
Great price
Tailored scaffolding solution
Dedicated team
6)  Custom Scaffolding

BEST FOR
Scaffolds For Any Purpose
SERVICES
Residential and Commercial Scaffolding services
WEBSITE
http://www.customscaffolding.co.nz
ADDRESS
7 Cain Road
Penrose
Auckland
PO Box 314010
Orewa 0932
CONTACT DETAILS
0800 722 337
[email protected]
OPERATING HOURS
Always Open
Custom Scaffolding is a company that works in both residential and commercial areas. They're experienced in working with projects of any size.
Their team of scaffolders are experts in their craft. No matter what you need, you can rest assured that they will get the job done.
Highlights 
Works on time
Excellent service quality
High standard scaffolding
Online booking service available
7)  Ultimate Scaffolding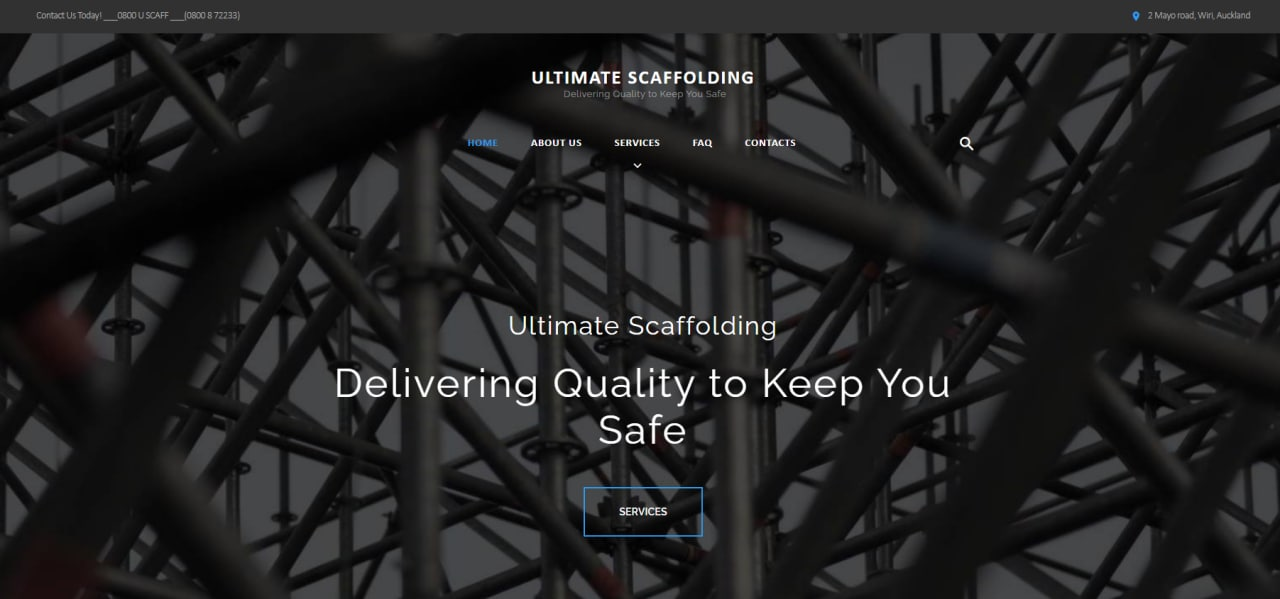 BEST FOR
Scaffolding Services
SERVICES
All Scaffolding services such as:
Roof Edge Protection
New Build
Scaffold Shrink Wrap
Cantilever Scaffolding
Mobile Scaffolding
Screening
WEBSITE
https://www.ultimatescaffolding.co.nz/
ADDRESS
2 Mayo road, Wiri, Auckland
CONTACT DETAILS
0800 U SCAFF
OPERATING HOURS
24/7
Ultimate Scaffolding, true to their name, offers only the best when it comes to scaffolding services. They can accommodate all sorts of residential, commercial, and industrial projects.
Their team of expert scaffolders constantly work towards improving themselves so that they can always deliver the best to their clients. Quality work at affordable prices are all that you can expect from them.
Highlights 
Residential, commercial, and industrial projects
Experienced team of scaffolders
Delivers around Auckland
No transportation fee
8)  SafeSmart Access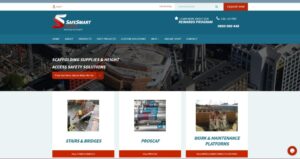 BEST FOR
 Scaffolding Supplies
SERVICES
STAIRS & BRIDGES
PROSCAF
WORK & MAINTENANCE PLATFORMS
TRANSPORT & HEAVY MACHINERY PLATFORMS
CONQUIP HANDLING AND LIFTING EQUIPMENT
AVIATION ACCESS
PLANKS DECKS & PLATFORMS
SCAFFOLD ACCESS
ALUMINIUM MOBILE TOWERS
TUBE & FITTINGS
STAGING, SEATING AND TEMPORARY ROOFING
EDGE PROTECTION
ACCESSORIES
SCAFFOLDING TOOLS
HEIGHT SAFETY & PPE
NETS, SHEETING AND FENCING
HUSHTEC NOISE CONTROL
EZICHEQ ASSET MANAGEMENT
HEIGHT SAFETY & PPE
NETS, SHEETING AND FENCING
HUSHTEC NOISE CONTROL
EZICHEQ ASSET MANAGEMENT
WEBSITE
https://www.safesmartaccess.co.nz/
ADDRESS
Auckland
CONTACT DETAILS
0800 000 448
OPERATING HOURS
24/7
SafeSmart Access provides scaffolding and height access products to people all around New Zealand. Their height access equipment is guaranteed to be the best.
Their team of engineers and designers is capable of working with various mediums for a wide range of disciplines. If the solution you need can't be found from their shop, they also offer bespoke scaffolding solutions for you to consider.
They're praised for their excellent work ethic, clear processes, and concise solutions. As a company that always strives to improve, quality is all you can expect from them.
Highlights 
Bespoke design process
Knowledgeable engineers and designers
Clear and concise approval process
Delivers anywhere in NZ
9) Access One Scaffolding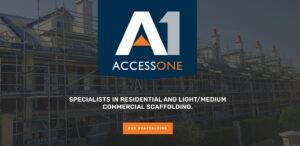 BEST FOR
Aluminium Scaffolding
SERVICES
Fixed Scaffolding, Mobile Scaffolding, Shrink Wrap, Machine Hire
WEBSITE
https://accessone.co.nz
ADDRESS
54 Leonard Road, Penrose
CONTACT DETAILS
09 525 3123 | 0800 2547 2233
[email protected]
OPERATING HOURS
—
When it comes to the supply of quality scaffolding, there is no forgetting Access One Scaffolding.
Access One Scaffolding is a family owned and operated business that has an extensive background in the field, beginning almost thirty years back and under a different name. Over the years, the company grew and opened several branches across the country, never once forgetting its dedication to quality service and products.
Currently, Access One Scaffolding is known for providing fixed scaffolding, mobile scaffolding, shrink wrap, and machine hire services. The company manufactures its own aluminium scaffolding, which help ensure the quality of the products that they provide.
Aside from that, Access One Scaffolding also takes on permanent employees, training them to be the best in their respective fields. The result? Responsive and effective services.
Highlights 
Locally manufactured scaffolding
Excellent customer service
Caters to the entirety of Auckland
10)
Superior Scaffolding Auckland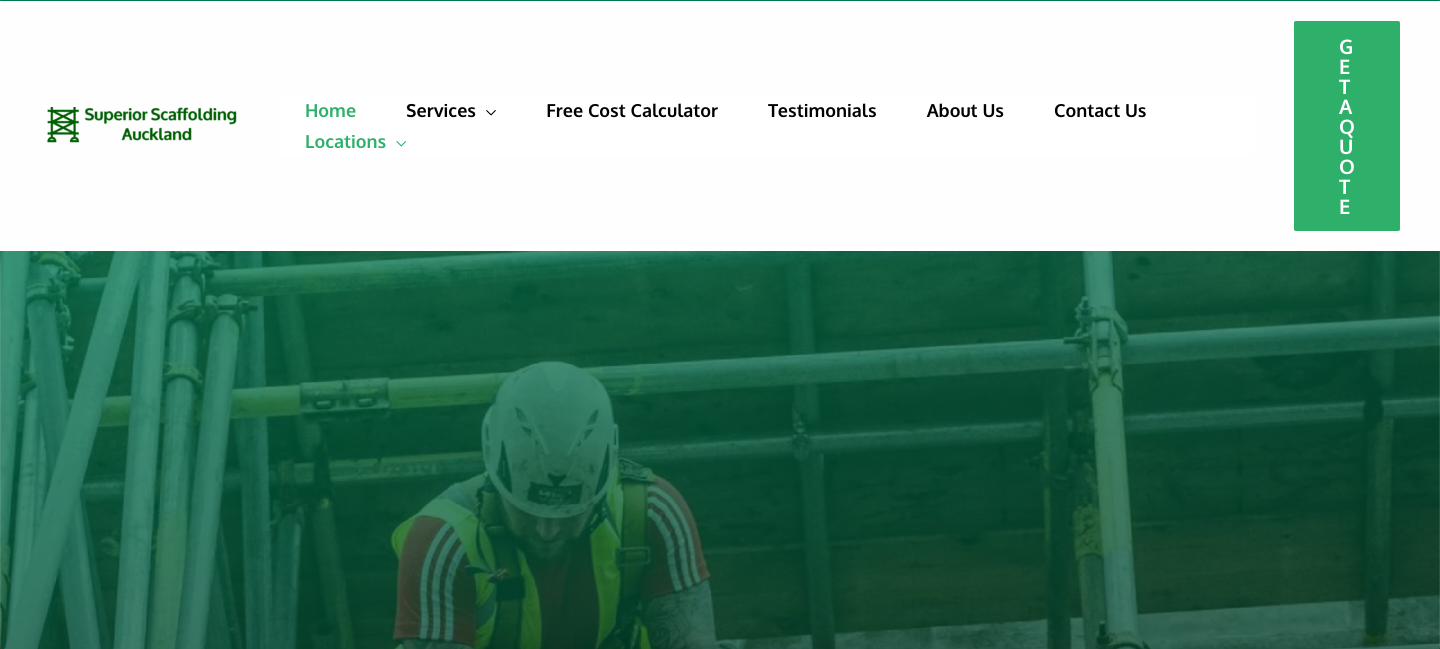 BEST FOR
Residential, Commercial and Industrial Scaffolding
SERVICES
2 Plank Walkways, Roof Safety Rail Guard, Roof Edge Protection, Mobile Scaffolding, H Frame Scaffolding, Trestle Scaffolding, Steel Scaffolding, Single Scaffolding, Double Scaffolding
WEBSITE
https://superiorscaffoldingauckland.co.nz/
ADDRESS
Level 1, 17 Pencarrow Ave
Mt Eden
Auckland 1024
CONTACT DETAILS
09 884 8699
OPERATING HOURS
Monday – Sunday 7:30 – 18:00
For 19 years now, Superior Scaffolding Auckland has been helping individuals with their scaffolding needs.
They offer services for residential, commercial and industrial scaffolding, so whatever it is you need, we know they can help you!
Other than their skillful and respectful team, we like that they offer no cost, no obligation quotes for their services.
We also like the simplicity of their process. You simply have to enquire, receive a recommendation from them depending on your needs, they'll give you a free quote, and you can promptly get started from there.
We think that if you need prompt, efficient and professional scaffolding services, Superior Scaffolding Auckland is your best bet.
Highlights 
19 years of experience
Residential, commercial and industrial scaffolding
Prompt service
No cost, no obligation quotes
And that ends our list of the best scaffolding companies in Auckland. Stay protected, stay safe by getting scaffolding whenever your contractors are working at a height.
Got any questions, reactions or suggestions for us? If you have any, just send it over to us and we'll read them and get back to you.
Have a look at our best home builders in Auckland list also. While you're building your new home from scratch, you can have scaffolding put up for your painters, roofers or gutter specialists.