Top 10 Places for the Best Self Storage in Auckland
Image Credit: Rent a Space Self Storage AU
Don't have the space to store your furniture, motorcycle or personal effects? You might want to put them in self storage units in the meantime. For this, we've listed the top places for the best self storage in Auckland.
We picked the ones whose storage centres are secured, safe and tidy. In addition, we selected those with dependable and friendly crews as well as the necessary equipment to easily move your things.
Without any delay, we now give you the premier places for the best self storage in Auckland!
1)  7All Secure Self Storage

BEST FOR
Secure and Safe Storage Facility
SERVICES
Packaging Shop

Business and Personal Storage

Motorcycle Storage

Boat, Car and Campervan Storage

Personal Lockers

WEBSITE
https://allsecure.co.nz/facility/onehunga/
ADDRESS
44 – 46 Galway Street, Onehunga, Auckland 1061, New Zealand
CONTACT DETAILS
0800 111 777
OPERATING HOURS
Office Hours

Monday to Friday: 9am – 5pm

Saturday: 9.30am – 2pm

Sunday: by appointment only

Public Holidays: Closed

Facility Hours

Access: 7am – 10pm (7 days a week)

Public Holidays: Open
All Secure Self Storage lets you store your valuables and properties safe and secure in their Onehunga facility. The venue has the latest security systems and CCTV in place.
They offer all sizes of storage for office files and furniture and even vehicle storage. You can use their site's simple-to-use online tool to help you find your required storage dimensions.
Customers mentioned that the service for them was hassle-free thanks to the friendly and informative team at All Secure Self Storage.
Plus, content insurance can be had at a bargain price and brings you complete peace of mind. Also, their crew can help you move all your items into your storage space.
Highlights
Secure and safe storage facility
Hassle-free service
Friendly and helpful team
Affordable content insurance
Customer Reviews
Here's the feedback of one client, Janna Tipler, on Google:
"Great, friendly service made moving my goods into storage a lot more hassle free. Free trailer use was a great bonus!"
2)  Kennards Self Storage

For top-notch storage quality and service, choose Kennards Self Storage. This Mt. Eden storage centre boasts immaculate, well-appointed and highly secure storage units.
Their 4-level building comprises business, personal, wine, vehicle, and garage storage — and box shop where you can get clean boxes and packaging supplies to use for your items.
Unlike other self-storage firms, they operate 24/7 so you can pop in anytime to check your items or even just have some coffee or tea or connect to their WiFi hotspot.
Furthermore, they have a covered area for loading and unloading to shield your belongings from the changing elements. Their moving equipment is free to use too.
Everything that you need is right here at Kennards Self Storage. This is why we included them among the top places for the best self storage in Auckland!
Highlights
Top-notch storage units and service
24/7 operation
Highly secure facility
Box shop for all your packaging needs
Reliable and efficient staff
Customer Reviews
Check out the feedback of one customer, Alan Mangalindan, on Google:
"We always like renting their moving van whenever we have lots of stuff to haul. It's great that they're making it available to anyone even if they're not renting storage at Kennards. This time did not disappoint as well and Maria was on top of everything. She had it ready when we arrived and returning it was a breeze. I would highly recommend Maria and the team for any storage and moving van needs."
3)  National Storage

National Storage Manukau offers economical rates for various sizes of storage units for movables ranging from archive boxes to private boats.
Your investment and property move into the storage unit is made easier with their equipment. This includes pallet jacks, driveway spaces, trolleys, truck and ute hire.
With 24-hour surveillance cameras and personal lock access, security won't be an issue for you. Also, the units are kept clean and treated to keep away annoying pests.
Leasing terms are renewed every month and you can pay online. That way, you can continue to use the storage facility for as long as you want.
Highlights 
Affordable storage spaces
Clean and pest-free units
24-hour surveillance cameras
Hassle-free online payment
Customer Reviews
On Google, Sharon Faneva said this:
"Highly Recommend for storage of any size they have just right for you ?? Staff are amazing & offer the best affordable to that will fit your budget ?"
4)  Kiwi Self Storage

BEST FOR
Reliable and Helpful Staff
SERVICES
Home Storage Units

Business Storage Units

Vehicle & Boat Storage

Unloading Shipping Containers

WEBSITE
https://www.kiwiselfstorage.co.nz/north-shore
ADDRESS
12 Holder Place, Rosedale, Auckland 0632, New Zealand
CONTACT DETAILS
09 476 4667

0800 58 57 56

OPERATING HOURS
Office Hours

Monday to Friday: 8.30am – 6pm

Saturday to Sunday: 9am – 4pm

Access hours

Monday to Sunday: 5am – 11pm

24-hour access available on application
Formed in 1997, Kiwi Storage is a locally-owned and -operated storage facility based in easily-accessible locations in Auckland and Wellington.
Each storage unit is under CCTV camera surveillance and equipped with alarms to secure your belongings. The resident managers also ensure that the individual units are locked and safe.
Their workers have received praise from clients who said that they were very helpful and available in times of need. They seek to go the extra mile to give you a pain-free leasing process.
What's more, Kiwi Storage units are audited every year for health and safety. This means that you can trust that their rooms are clean and tidy.
Highlights
Accessible location
Secured and alarmed units
Reliable and helpful staff
Health and safety audited
Customer Reviews
They deserve to be called one of the top places for the best self storage in Auckland. Find out what Amy Templeman said on Google Reviews:
"The entire team at Kiwi Self Storage was so incredibly lovely to work with. I had my belongings in storage for only a few months, but would not hesitate in using Kiwi Self Storage again in future. The whole team made renting a unit a breeze, and were so patient in answering my myriad of questions. Really felt cared for, unlike many other storage companies. Super secure units. Great experience, would recommend!"
5) Space Station Storage Solutions

BEST FOR
Storage Solutions
SERVICES
Residential Self Storage
Commercial Self Storage
Security Deposit Vault – NZ's Premier Safe Deposit Box Vault
Document Storage
Wine Storage
Car, Boat & Trailer Storage
WEBSITE
https://www.spacestation.co.nz
ADDRESS
110 St Georges Bay Road
Parnell, Auckland 1052
CONTACT DETAILS
Tel: 09 377 6666
Email:

[email protected]

OPERATING HOURS
Monday – Saturday 8:00am – 5:30pm

Sunday 10:00am – 4:00pm

Closed public holidays
Established in 1984, Space Station Storage strives to provide the people of Auckland with top quality storage solutions. Space Station Storage specialises in self-storage units, both for residential and commercial clients, but also offers security deposit vaults, document storages, wine storages, and car, boat, and trailer storages.
The self-storage solutions are easy-to-access and very affordable. Moreover, there are over 900 of them available on the premises, with the size options ranging from 1m3 to 100m3.
Aside from the wide array of storage solutions offered, Space Station Storage also prides itself on its security. Space Station Storage is located in a safe neighbourhood, and is equipped with surveillance, daily checks of all units, and state of the art alarm systems.
Highlights
Secured storage units
Highly affordable and accessible storage solutions
Wide array of storage units available
6)  Mobistore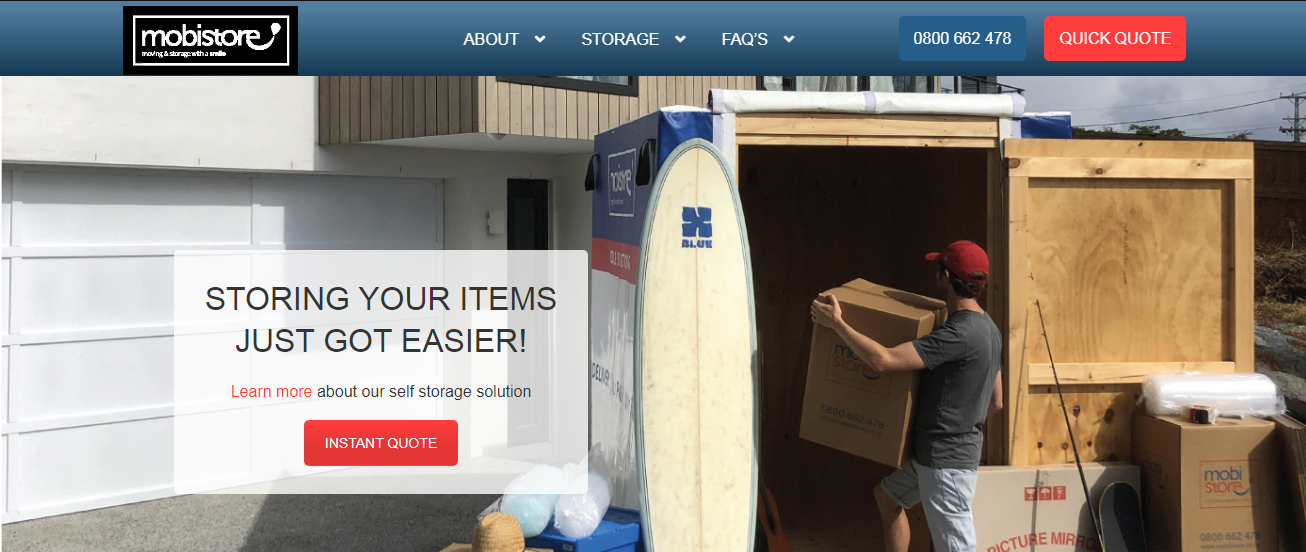 | | |
| --- | --- |
| BEST FOR | Self Storage Deliveries |
| SERVICES | Self Storage |
| WEBSITE | https://mobistore.co.nz |
| ADDRESS | 179 McLeod Road, Te Atatu South, Auckland 0610 |
| CONTACT DETAILS | 0800 662 478 |
| OPERATING HOURS | 24/7 |
One of the biggest hassles of self storage is the transport. Fortunately, Mobistore removes that problem by taking the storage unit directly to you.
Short and long-term storage options are available for their units. No matter what you choose, their diligent and friendly team is sure to help make the storage process easy.
Highlights
Short and long term storage options
Delivers storage units to your door
House moving service available
Hardworking and friendly team
7) Solid Sheds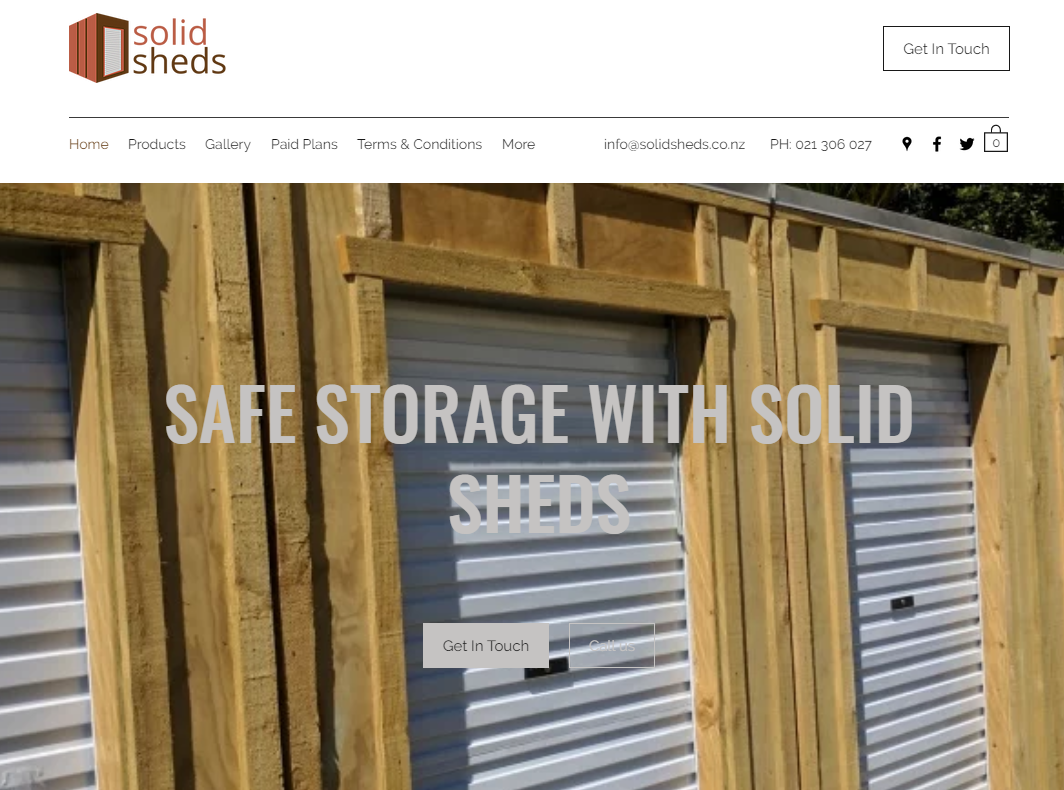 BEST FOR
Secure Sheds
SERVICES
Shed Rental and Purchase
WEBSITE
https://www.solidsheds.co.nz
ADDRESS

4 Anzac Valley Road, Waitakere, Auckland 0816, New Zealand

CONTACT DETAILS
[email protected]

PH: 021 306 027

OPERATING HOURS
Contact for more information
The next entry on our list offers storage solutions more unique than most storage companies.
Solid Sheds, as the name may suggest, specialises in shed spaces, ones that can either be bought or rented by customers. These sheds are some of the most stable and secured we've seen for a while now, coming with a solid wood frame and metal roof and door.
The self-storage option at Solid Sheds only comes with a paid plan option, which can be subscribed to for $100 a month. After subscribing, clients are free to store their items until they choose to cut their plan.
For those looking at a more term solution, Solid Sheds can help with their various shed options for sale. The standard version, the cheapest of the lot, is priced at $2750, while the large solid shed can be bought for around $4998 or above.
Other offerings by Solid Sheds include acrylic storage containers, cabin sheds, and cheap trailer hire.
Those who have further questions can contact Solid Sheds via email or phone.
Highlights
Secured storage shed units
Affordable storage plans
Option to buy or rent
8) Anyspace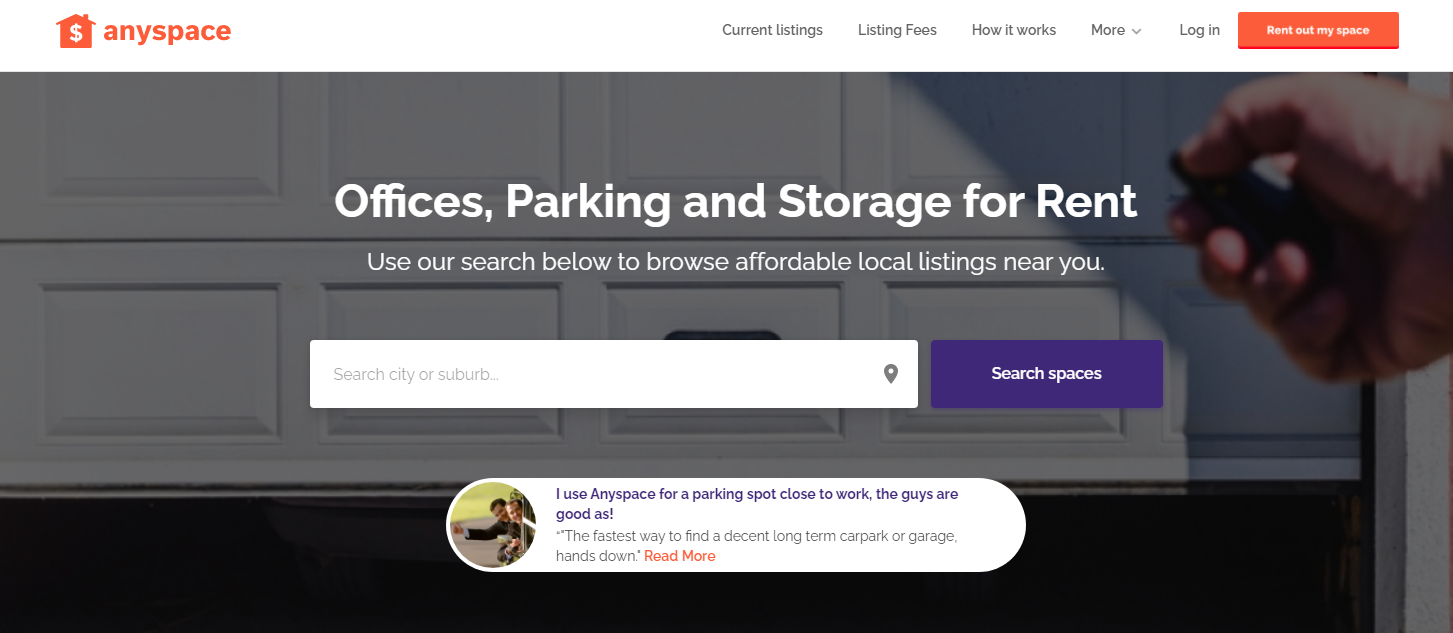 Next on our list is a company that doesn't quite provide storage spaces, but endeavours to help clients find storage spaces that fit them best.
Anyspace is an online platform that catalogues storage spaces, offices and workspaces, and parking spaces in a given area. Users can search storage spaces in terms of location, space type, and accessibility.
For example, a user in Auckland can easily insert their current city as well as choose the space that they would like as well as the access they want to have. Then, Anyspace will locate the available spaces, and the users can even have these spaces listed depending on their price range.
While the quality of the storage space depends on the actual owner of the lot, Anyspace takes great care in choosing the spaces that it hosts. Those who are willing to share space can easily book an appraisal via the website.
Given the accessibility and ease of access that Anyspace provides, it's a no-brainer for those looking for storage spaces to use the website.
Highlights
Easy to navigate site
Accessible 24/7
9) Safestore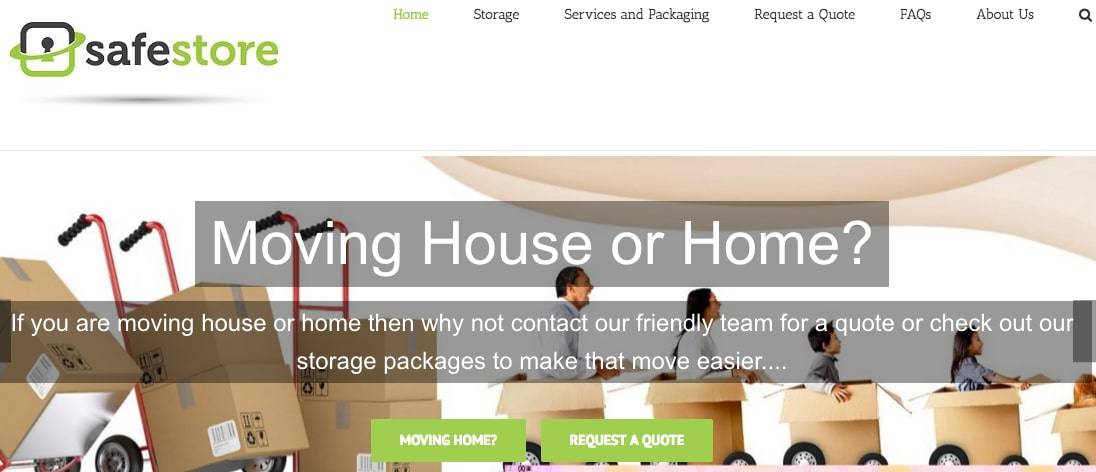 BEST FOR
Accessible and Fantastic Storage Rooms
SERVICES
Home Storage

Business Storage

Vehicle Storage

Students & Travellers

WEBSITE
https://www.safestore.co.nz/
ADDRESS
316 Puhinui Road, Papatoetoe, Auckland 2025, New Zealand
CONTACT DETAILS
+64 9-277 9399
OPERATING HOURS
Office Hours

Monday to Friday: 8.30am to 5pm

Sundays & Public Holidays: 10am to 4pm

Access Hours

Open to clients 7 days a week with tailored access times to suit your needs
If you need to have that extra space for your residential move, office, DIY project or casual needs, you can get in touch with the team at Safestore.
They have a large range and variety of storage units available for rent. These are secured by computerised access and you're the only one who knows the code for it.
You can come to the storage premises 24 hours a day and 7 days a week if you need to add or get something. The units are both neat and spacious, according to clients.
Additionally, Safestore is an MPI-approved transitional facility that can unload shipping containers and store your imported items.
Besides their flexible storage options, their services are priced competitively. This is why they're one of the top places for the best self storage in Auckland.
Highlights
Highly secured units
Flexible storage options
Personable and helpful team
Competitive rates
24/7 access
Customer Reviews 
Here's the feedback of one customer, Jackson, on the website:
"I found this facility is just perfect for what I would require and close to where I live.The staff were extremely helpful and very friendly and nothing was too much for them. They with more than happy to show me around the facility with all the different options that were available to me. I would highly recommend them for their excellence."
10) Storageville

| | |
| --- | --- |
| BEST FOR | Secured Storage Solutions |
| SERVICES | Personal Storage, Commercial Storage, Container Storage, Trailer Storage, Boat Storage, Car Storage and Motorbike Storage |
| WEBSITE | https://storageville.co.nz |
| ADDRESS | 9 West Street, Helensville 0800, Auckland |
| CONTACT DETAILS | |
| OPERATING HOURS | Daily 7am – 7pm |
If you're looking for cheap yet secure self-setorage in West Auckland, then you may want to consider Storageville.
Storageville offers a wide array of short term and long term storage options that come in various sizes, all of which are priced competitively. Customers have the option between personal storage, commercial storage, as well as container storage should they opt for Storageville's services.
Aside from the storage options, Storageville is also noteworthy for the security it has to offer its clients. The site is equipped with alarms, and the units are of high-quality and will surely keep the contents safe and dry.
Those who are in need of packing materials need not fret since there are locks, boxes, wrapping paper, and tape available for use.
Highlights
Competitive rates
Secured location and units
Clean facilities
Customer Reviews 
Here's the feedback of some Storageville clients:
"This facility is excellent in all respects. Very well managed, clean, secure and flexible access. The owner has excellent manner and is very good to deal with. Very good value for money."
"Storageville offered us the cheapest yet stress free storage in Auckland, with only a 40min drive to Helensville and 7am-7pm access to out unit we could not complain. Dave the owner is wonderful also. We would recommend to anyone. A+++++"
With that, we conclude our list of the best self storage in Auckland. You can then rest assured that your items will be stored securely and efficiently in their storage units.
Do you have any lingering questions or comments? If you have one, feel free to tell us about it and we'll come back to you in a bit.
If you want to own your storage unit, you can have it built instead. You can therefore check out the best Auckland shed builders. They can custom-build a long-lasting shed for storing your furniture, garden equipment, and even caravans and cars.