10 Best Summer Activities for Young Adults in Auckland
We all know that summer is a great time to get together and enjoy the good weather. It's a wonderful opportunity to soak up some sun, get active, and make the most of what the city has to offer.
If you're a young adult looking for fun activities you can do with your friends this summer in Auckland, you've come to the right place. We checked far and wide to come up with this list of up-and-coming activities you can enjoy during this season.
We included all the details here as well so everything you need is in one place. Let's get right to it!
1. Go whale and dolphin watching at the Auckland Whale and Dolphin Safari.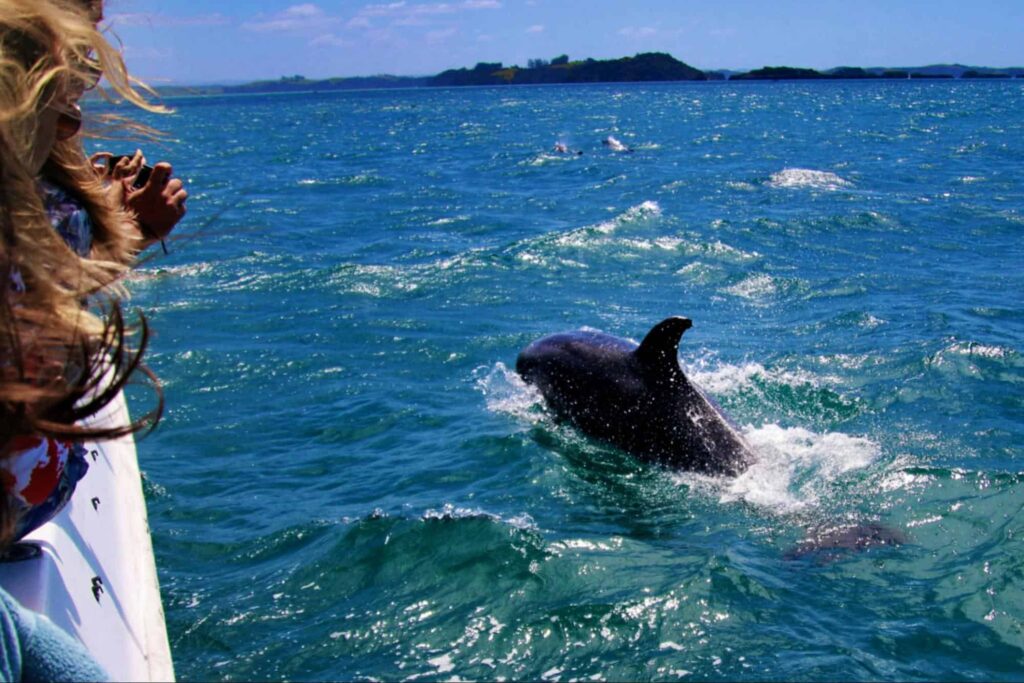 WEBSITE
https://whalewatchingauckland.com/
ADDRESS
175 Quay Street, Auckland CBD, Auckland 1010, New Zealand
CONTACT DETAILS
+64 508 365 744
OPERATING HOURS
By appointment; although tours operate 7 days a week departing at 10:30 AM
COST
Adult – $165
Child – $109 (0 to 14 years)
Family –  $399 (2 adults and up to 2 children; additional children $75 each)
Senior-  $139 (65+ ID required)
If you're looking for a totally unique experience, then try whale and dolphin watching at the Auckland Whale and Dolphin Safari!
If you sign up for this, you'll experience a 4.5-hour cruise on board the "Dolphin Explorer" exploring the Hauraki Gulf Marine Park, which is teeming with diverse marine wildlife.
From the open deck, you can enjoy views of the Harbour Bridge, Rangitoto Island, North Head, and Devonport. Of course, you'll also see different marine wildlife.
Since you'll be exploring the natural environment, every cruise is different and the marine wildlife you'll encounter from one trip might not be the same ones you'll see the next time you join them.
You'll typically see Bryde's whales, dolphins, pygmy blue whales, sharks, New Zealand fur seals, turtles, manta rays, and seabirds. During the cruise, you'll also learn a lot from the crew.
Marine science experts will even conduct biological studies and invite you to participate in research activities. This is perfect for young people who are passionate about learning new things.
If you're a parent reading this and looking for fun activities for your young adult, this is an enjoyable, thrilling, and educational experience that's worth every penny! To ensure a slot, you can book through their website.
Some reminders for those joining the cruise for the first time:
DON'T BE LATE! You're required to check in no later than 15 minutes before the tour departs.
They don't offer refunds if you're late and additional fees may apply if you want to reschedule your tour.
Dress warmly as it can be colder on the water.
It's recommended that you bring a hat, sunglasses, and sunscreen.
They're not able to sell medicine on board, so bring your personal medication with you.
Smoking and vaping are STRICTLY not allowed during the tour.
You can bring your own food and non-alcoholic beverages on board.
Bring your camera and make sure you have your power bank ready just in case you need to charge it.
2. Enjoy a fun beach day at Mission Bay.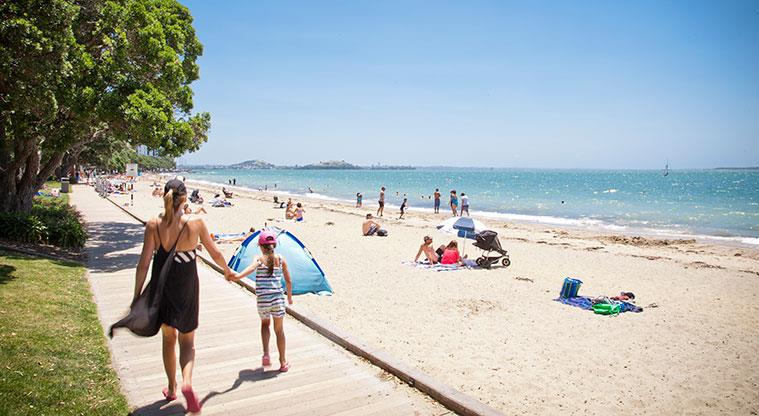 Image from Auckland Council
The Mission Bay beach is a gorgeous place for all your summer activities. This beach is popular among locals and tourists and is located alongside Tamaki Drive.
You'll enjoy a good view of Rangitoto Island here. You can enjoy a quick dip in the water with your friends.
You can also bring a beach towel or blanket and lounge around the sand and soak up some vitamin D. You can also throw a frisbee and ball around and play other water sports.
It's a great way to get some exercise outside of your usual gym and yoga routine.
We love how there are also plenty of seating areas and picnic tables here so you can pack some sandwiches and your other favorite food and drinks to enjoy a beachside picnic.
The possibilities are endless. It's definitely a place we'll highly recommend.
3. Go rock climbing at Extreme Edge.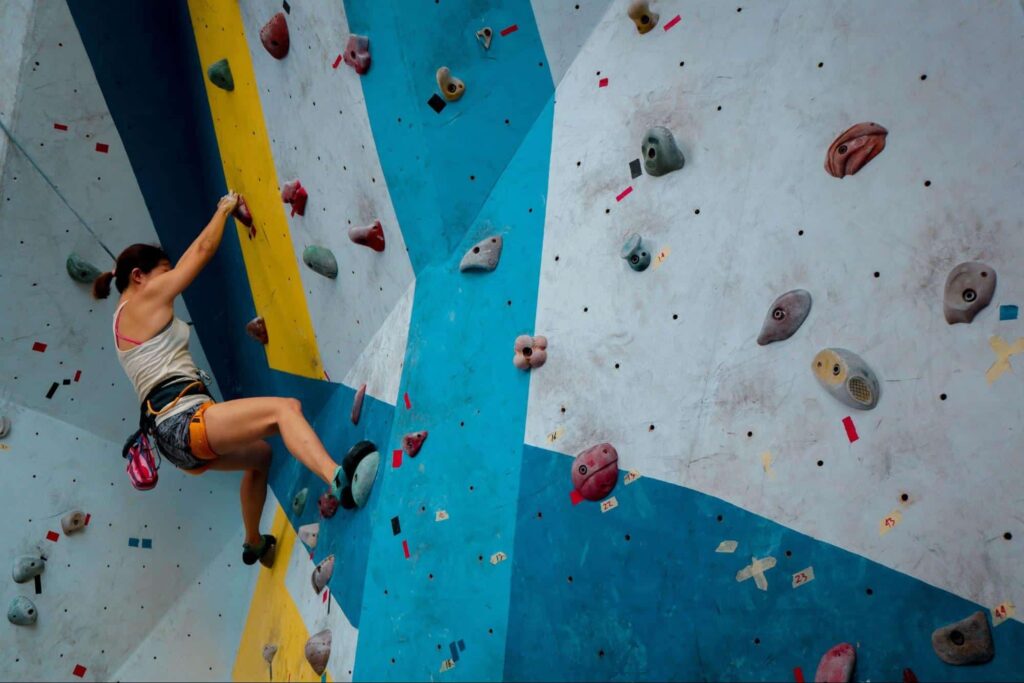 WEBSITE
http://www.extremeedge.co.nz/
ADDRESS
32 Morrin Road, St Johns, Panmure 1072, New Zealand
CONTACT DETAILS
+64 9 574 5677
OPERATING HOURS
Monday-Friday (10 AM- 10 PM); Weekends (9 AM – 9 PM)
COST
Adult (16 yrs and above) and harness – $25
Child (15 yrs and below) and harness- $20
Spectators & Supervisors- FREE
If you're feeling adventurous, rock climbing can be a thrilling and challenging activity you can do with your friends. Extreme Edge is the country's largest indoor climbing center that's perfect for all levels of experience.
Their facility is housed in a former aircraft hangar, which says a lot. Their space is about the size of a quarter acre and is four stories high.
They offer more than 200 challenging routes from the absolute beginner level to the advanced level. They also have a nice bouldering section you can enjoy.
They're a great place to start if you're a first-timer and just want to get a feel of the activity or if you're looking for a nice way to get fit.
You don't need to bring any special climbing gear. You can come as you are.
Just make sure to come in comfy and free-flowing clothes. You can't wear jeans and skirts.
You can rent harnesses and climbing shoes there with no hassle.
Sounds like fun? If you want to make a reservation for yourself and your friends, go here.
4. Go camping at Ambury Park campground.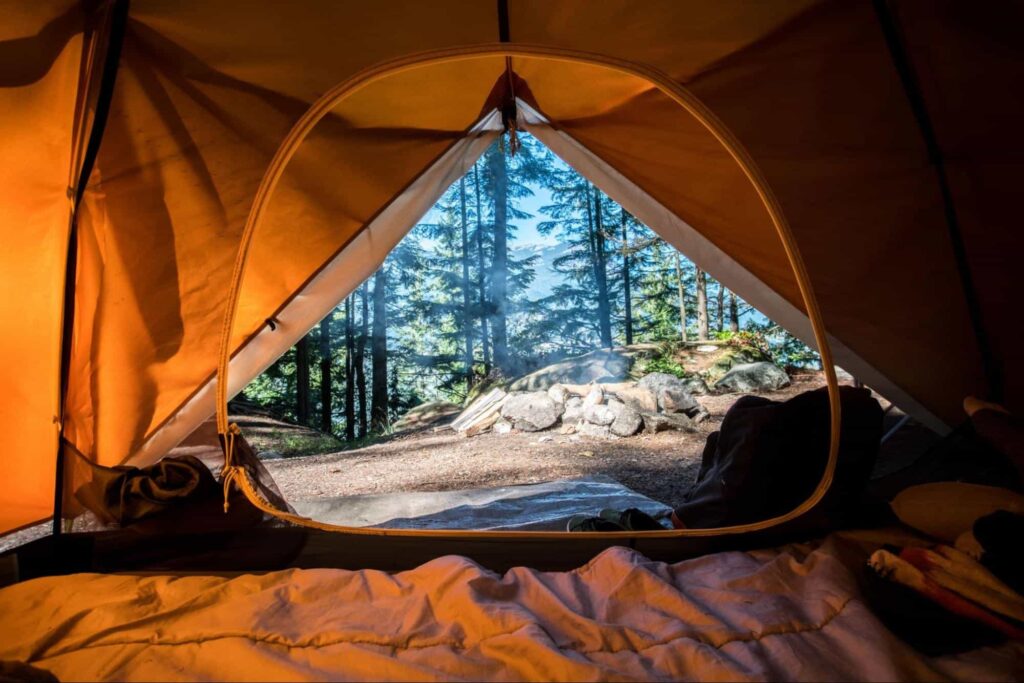 ADDRESS
Unnamed Road, Māngere Bridge, Auckland 2022, New Zealand
CONTACT DETAILS
+64 9 366 2000
OPERATING HOURS
24/7
COST
Adult – $16
Child- $6.50
Camping is a great way to maximize your time outdoors and enjoy the warm weather. It's also a fantastic opportunity to bond with your friends and connect with nature.
There are a lot of wonderful camping sites in Auckland, one of which is Ambury Park campground. Although it is known to be more basic than other campgrounds, the beautiful park setting makes up for it.
You'll see ten hardstands available here on a first-come-first-served basis. The site has toilet facilities, water, picnic tables, and provision for barbecues.
NOTE: You can stay here for a maximum of 10 days.
5. Have fun rafting and kayaking at Vector Wero Whitewater Park.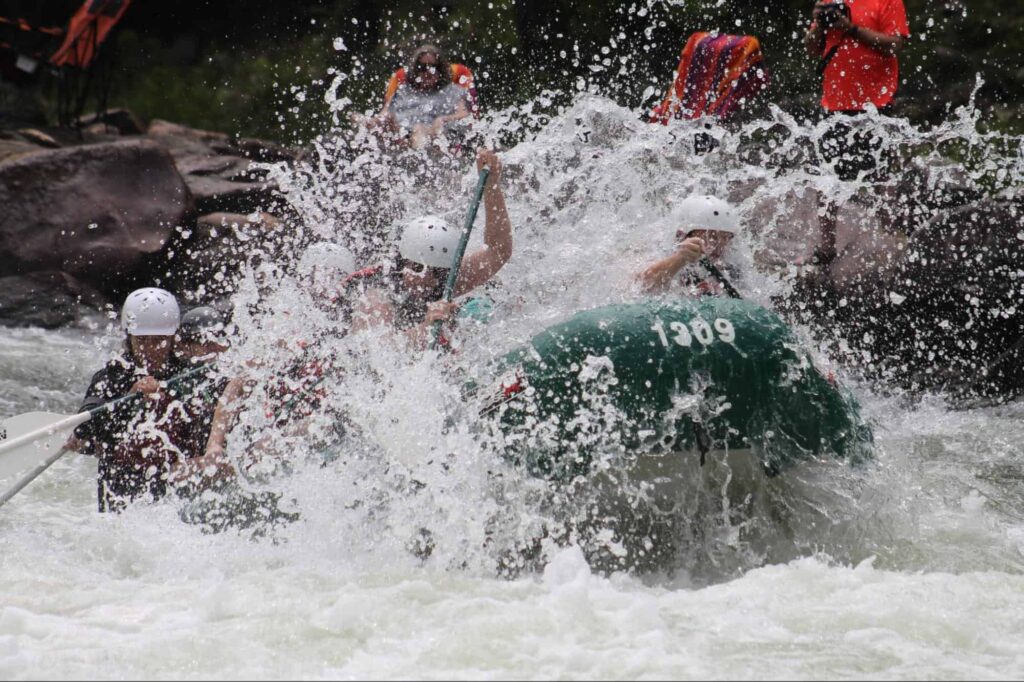 Rafting and kayaking are both thrilling and adrenaline-pumping activities you should try with your friends this summer! Luckily, Vector Wero Whitewater Park offers both at reasonable rates.
It is the country's first facility to offer an artificial river and water course. It's currently being used for sports, recreation, and even emergency services training.
The facility has two different courses: The Tamaraki River and River Rush. The former is a recreational course while the latter is more advanced.
Aside from that, they have a man-made lake where you can float around or paddle board. One of the highlights of a trip here is the pump waterfall which is a 4.5 m drop down the artificial rafted waterfall.
It's an exhilarating experience worth a shot, that's for sure.
6. Play mini golf at Enchanted Forest Mini Golf.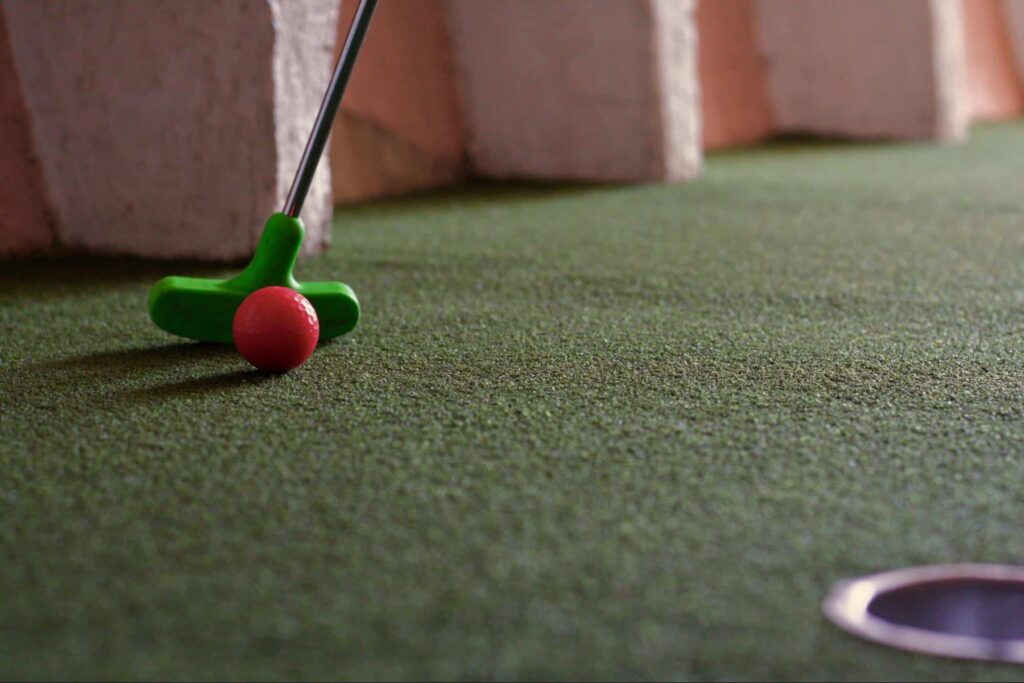 WEBSITE
https://www.enchantedforest.nz/ 
ADDRESS
61 Selwyn Street, Onehunga, Auckland 1061, New Zealand
CONTACT DETAILS
+64 9 636 9911
OPERATING HOURS
Monday-Sunday (10 AM- 6 PM); Closed on Wednesdays
COST
Adult (18+) – $15
Child- $12
Senior- $12
Second round- $4
Another great activity to pass the time is mini golf and you can't go wrong with a round or two at Enchanted Forest Mini Golf. The second round costs just $4, which is a good deal!
Enjoy a competitive game with 18 full length mini golf holes.
You can check out what the courses look like in advance here. You can also see a map of the place here to guide you.
You're surrounded by a garden and they always have some fun music playing, which makes for an enjoyable atmosphere conducive for a night of fun. This is a great place to bring friends and family.
Plus, we love the fact that they have ample free parking and lots of picnic tables where you can kick back and hang out after a fun game.
If you want to spend your birthday here, they have some economical packages you can check out.
7. Go on exhilarating rides at Rainbow's End.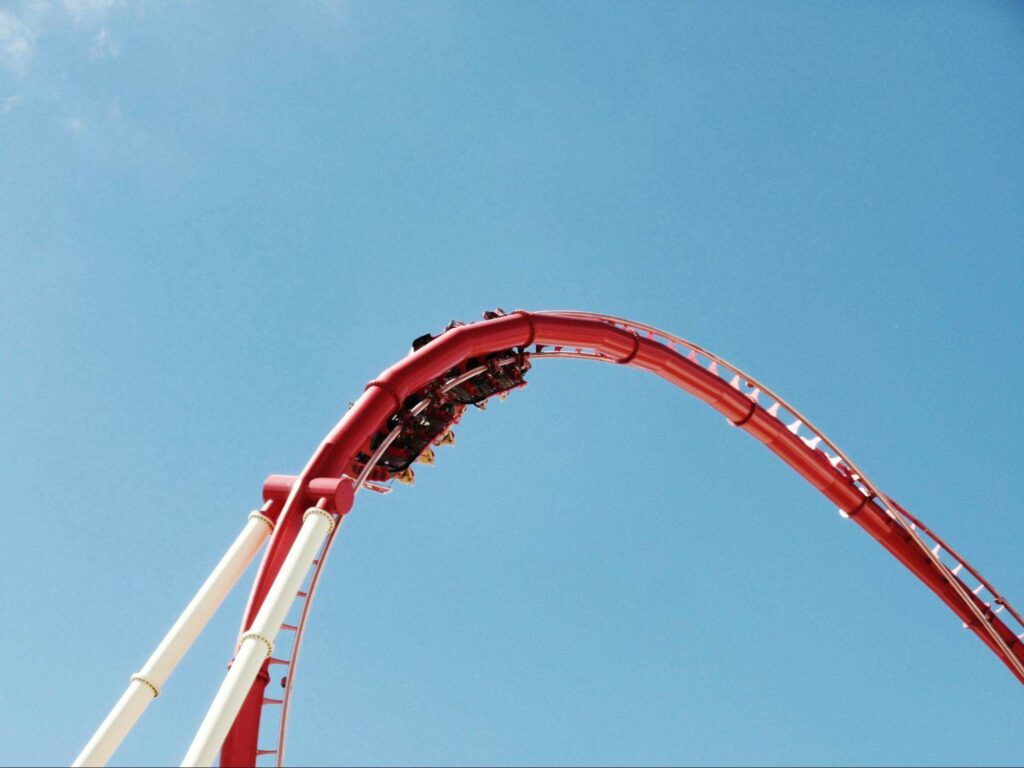 WEBSITE
https://rainbowsend.co.nz/ 
ADDRESS
2 Clist Crescent, Manukau City Centre, Auckland 2104, New Zealand
CONTACT DETAILS
+64 9 262 2030
OPERATING HOURS
Monday-Sunday (10 AM-5 PM)
COST
Adult Superpass (ages 14+) – $67.99
Child Superpass (ages 2-13)- $57.9
Senior Superpass (Gold card required)- $34.00
Calling all adrenaline junkies, this theme park in Manukau is a must-visit! Rainbow's End motto is "Fun on demand", and we can attest that they stay true to this.
The park is 23 acres wide and has over 20 rides and attractions. Granted, it's on the smaller side, but you can still spend a whole day here.
For young adults, we highly recommend "The Big 5", which are thrilling and adrenaline-inducing rides that will leave you breathless. Check them out below:
If you want mellower rides, they also offer a log ride, bump cars, bumper boats, and other fun attractions.
8. Go swimming at Parnell Baths.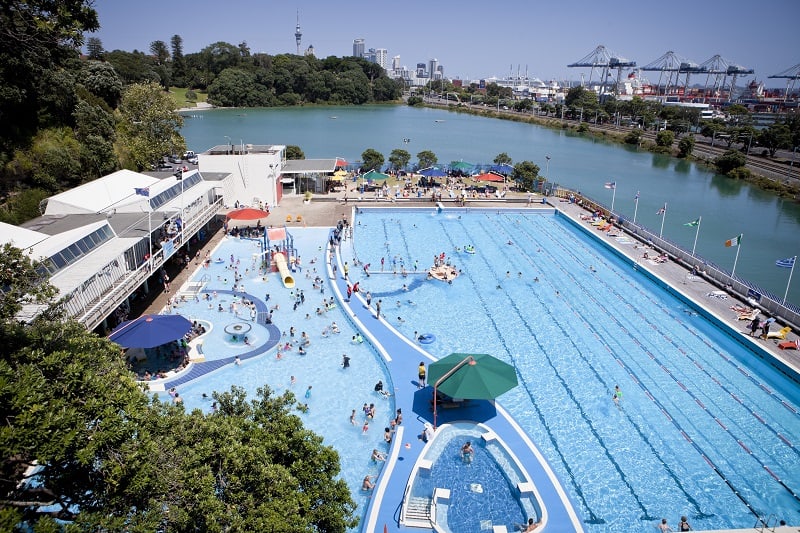 Image from Our Auckland
WEBSITE
https://www.clmnz.co.nz/parnell-baths/ 
ADDRESS
25 Judges Bay Road, Parnell, Auckland 1052, New Zealand
CONTACT DETAILS
+64 9 373 3561
COST
Adult – $7.20
Child (16 years old and under) – FREE
Senior Citizen / Student- $5.40
Beat the heat by swimming at Parnell Baths with your family and friends. For a reasonable price, you get access to a 60-meter lane pool, lido pool, and spa pools.
There's something here for every member of the family. If you just want to relax, you can also rent a tube for $3 per hour and just float around.
If you don't know how to swim or want to learn proper techniques, they also hold swimming lessons for all ages! You can even opt for private lessons if you feel more comfortable with that.
9. Visit the friendly animals at Auckland Zoo.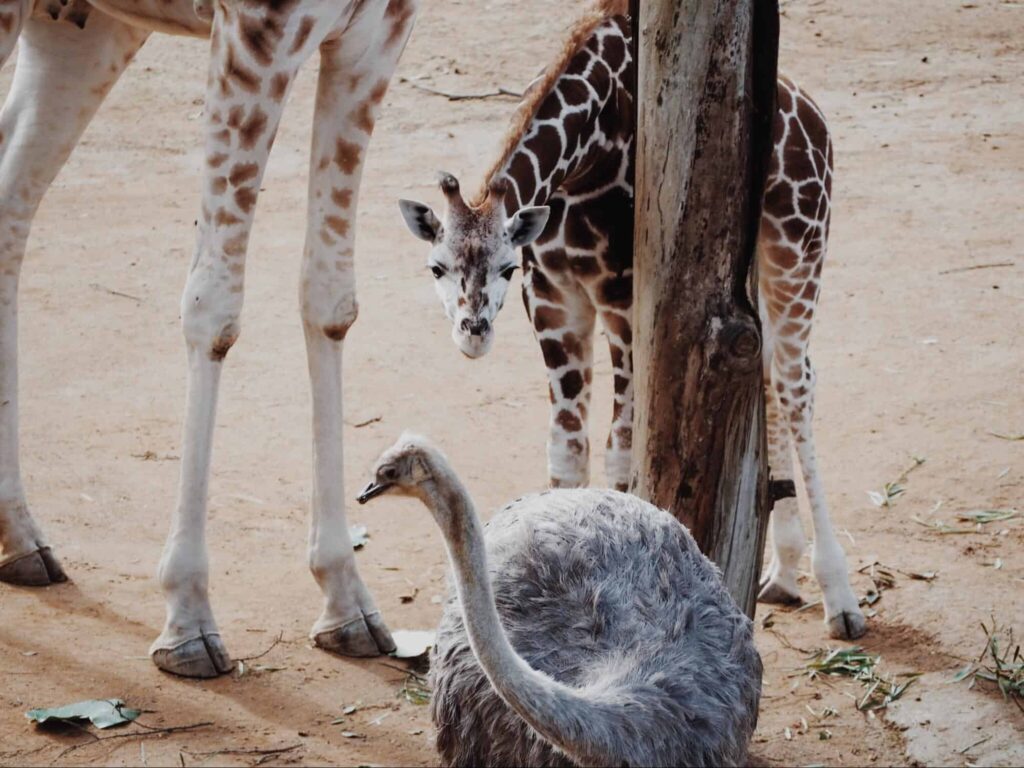 WEBSITE
https://www.aucklandzoo.co.nz/ 
ADDRESS
Motions Rd, Auckland 1022, New Zealand
CONTACT DETAILS
+64 9 360 3805
OPERATING HOURS
Monday-Sunday (9:30 AM-5:30 PM)
COST
Adult (15 years +)- $24
Child (4 – 14 years) -$13
Senior (65 years and over) -$19
Student (I.D. required) -$19
Summer is one of the best times to visit Auckland Zoo. This year is really special because the zoo is celebrating its 100th year – so there are definitely some surprises up their sleeve.
Part of their new developments is the Southeast Asia Jungle Track which features a lowlands habitat for otters and the zoo's tigers. They also have a high canopy habitat for siamangs and orangutans and a forest for crocodiles and Southeast Asian fish species.
With hundreds of animals to see, activities, contests, and daily talks, who says zoos are just for kids anymore? They always have something going on here and we think young adults will enjoy the educational and dynamic experience.
You can download the map of the zoo here if you want to plan out your day here. We also like that they have two large car parks available so it's very convenient.
10. Go hiking at the Mercer Bay Loop Track.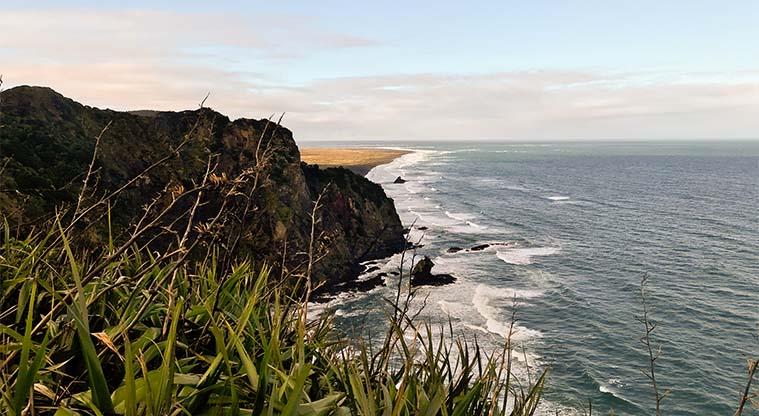 Image from Auckland Council
| | |
| --- | --- |
| ADDRESS | Log Race Road, Piha 0772, New Zealand |
| CONTACT DETAILS | +64 9 301 0101 |
| OPERATING HOURS | 24/7 |
| COST | FREE |
There are a lot of great hiking trails in Auckland, one of which is the Mercer Bay Loop Track. It's a 2.1-kilometer loop trail near New Lynn.
We chose this track because it's considered an easy one, taking around 59 minutes to complete. So it's beginner-friendly and a great track to go on with friends.
You can even bring your dogs along. Aside from that, you'll also enjoy a beautiful view of the coastline, which makes the hike so rewarding.
The best thing about this activity? It's completely free!
Some reminders before your hike:
Prepare your feet for the hike by wearing appropriate footwear that fit you well and grip the trail. Prevent blisters by pre-taping usual problem areas and cut your toenails before the hike.
Check the weather forecast.
Bring a garbage bag for your trash.
Dress for the conditions.
---
These are our top summer activities for young adults in Auckland. We hope we were able to help you form your weekend plans.
Did we miss out on any cool local spots? Don't hesitate to let us know!
By the way, check out some of these articles. They might come in handy: