The 10 Best Surveyors in Auckland
Surveying is needed at the planning and design stage of building your property. If you don't know where to start, don't worry, as we have you covered with the best surveyors in Auckland.
This can avoid any complicated ownership or property overlap matters that could ensue. And since your architects can use the data, it will greatly help in the planning of your development projects.
Here, we already spared you the effort of finding the top companies with registered surveyors who are adept, experienced, and friendly too. Without any further ado, we bring you the best surveyors in Auckland!
1)  CKL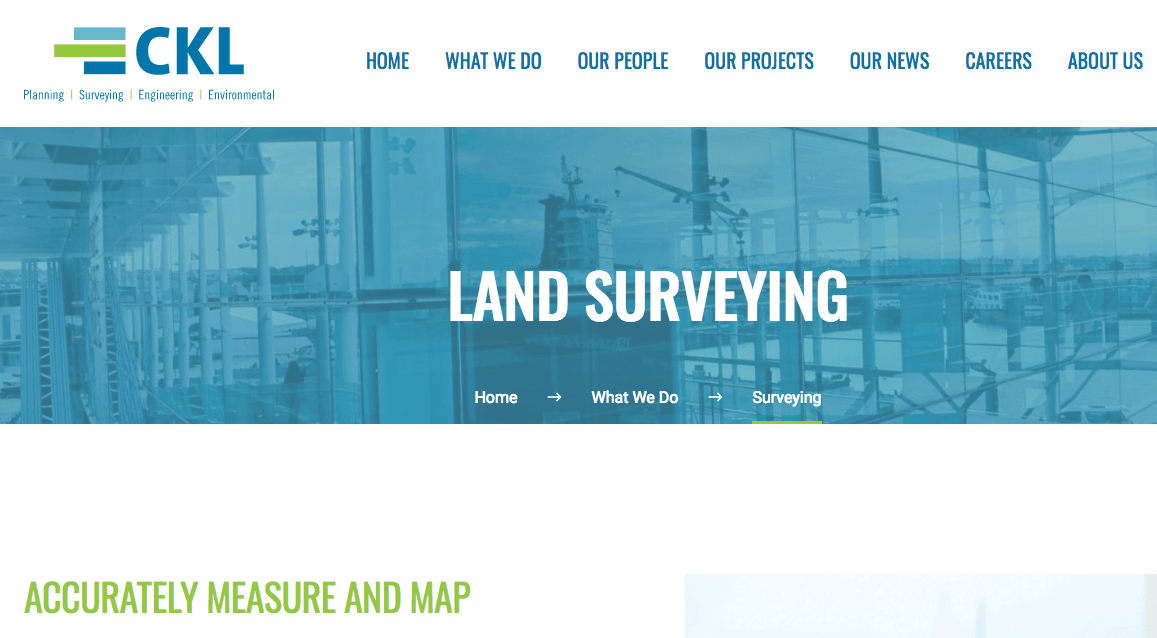 | | |
| --- | --- |
| Best for | Drone and High-Tech Surveying |
| Services | Precision Surveys, GPS and Drone Surveys, 3D Surveys, Infrastructure Projects, New Developments, and Structure Monitoring, Title Amendment |
| Address | 2/25 Broadway, Newmarket, Auckland 1023, New Zealand |
| Contact no | (09) 524 7029 |
| Website | https://www.ckl.co.nz/ |
Building a new property or infrastructure from scratch? Accurate surveying and planning is crucial before you begin, and here, CKL can definitely help!
Knowing about land inside and out, CKL provides smart and experienced advice in order to find the best solution for building your real estate.
To conduct a survey on your land, the team uses drones and 3D technology, thereby accessing hard-to-reach and dangerous places, making the team more efficient.
They are one of the best surveyors in Auckland, thanks to their unrivalled engineering quality and highly advanced equipment. They know how to help you achieve the vision you have in mind.
Highlights
Accurate measuring and survey
Provides trusted and reliable advice
Easy communication with the team
Uses modern equipment like drones and 3D systems
2)  Envivo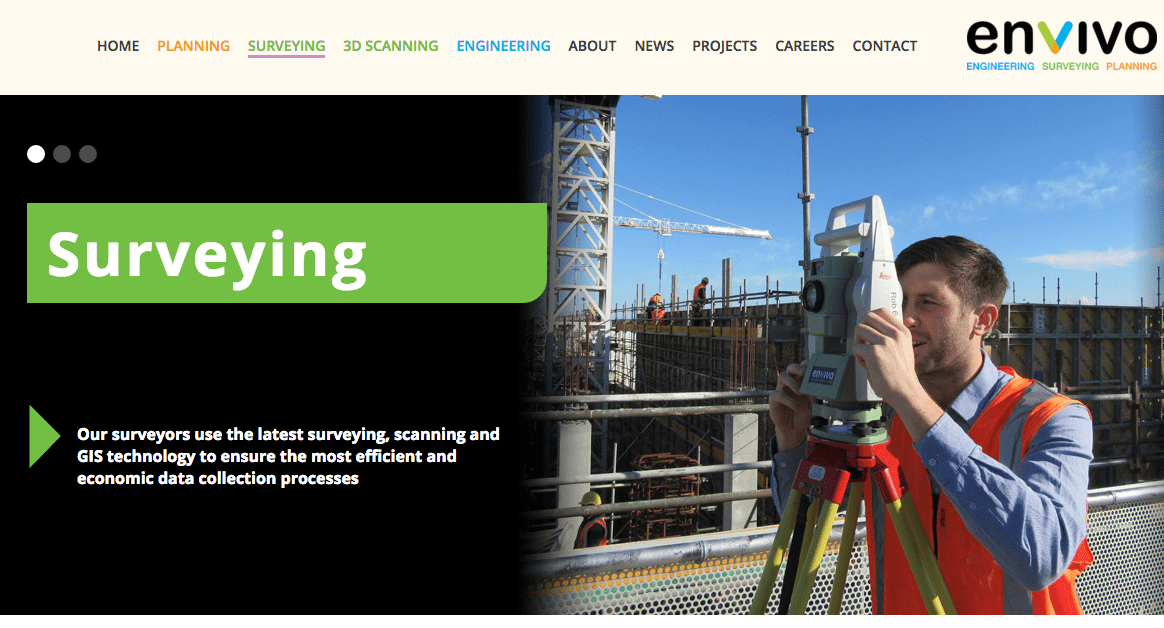 | | |
| --- | --- |
| Best for | Boundary Checks and Pegging |
| Services | Building and Construction, Infrastructure/GIS, and Subdivisions Surveys |
| Address | Level 1, 18 Normanby Road, Mt Eden, Auckland, New Zealand |
| Contact no | (09) 630 9512 |
| Website | https://envivo.co.nz/ |
Envivo is a consultancy firm that assists clients through planning, engineering, and surveying. They are one of the best surveyors in Auckland and we'll show you why.
Their team are Licenced Cadastral Surveyors, which means they can determine the exact boundaries on your land to clarify your ownership and legally prepare titles.
They always strive to perform their work to the highest standards based on the Council's requirements — and are honest people who do their work with a smile!
Plus, they are aided by leading software and GPS to acquire the right information critical to carrying out your new development or subdivision project.
Highlights
Licenced Cadastral Surveyors
Can mark your boundaries by placing pegs
Adept and genuine people
Uses GPS and leading software
3)  Spacelink Surveyors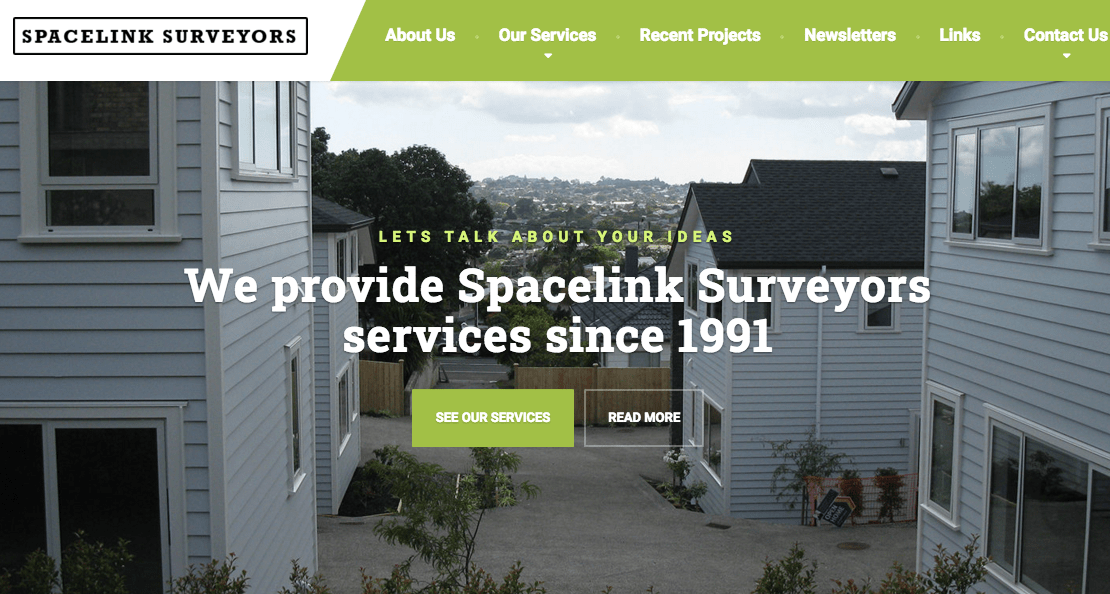 | | |
| --- | --- |
| Best for | Subdivision Projects |
| Services | Subdivision Process, Land Development, Resource Consent, Boundary Pegging, Site Plans |
| Address | 19 Burch Street, Mt Albert , Auckland |
| Contact no | (09) 846 4915 |
| Website | http://www.spacelink.co.nz/ |
Throughout your subdivision project, you can depend on Spacelink Surveyors for a design that optimises your resources and complies with regulations.
All the site plans and reports will be but a breeze to them. And you can trust the professionally licenced surveyors to finish the job in a prompt and timely manner.
What's more, communication is seamless and open every step of the way for you. And they always come and turn up at the agreed date and time of appointment.
Established more than 25 years ago, Spacelink Surveyors is the one of the best surveyors in Auckland, which will contribute to a beautiful subdivision you're working on for others to live in.
Highlights
Registered Professional Surveyors
Have conducted 250 subdivision projects
Finishes their work under deadlines
Easy communication
Customer Reviews
On Google Business, Steven Rose commented:
"We engaged Spacelink to undertake the subdivision of a property in Point England. From the start the communication was very clear and the all works were undertaken in a very timely manner. Response to emails and phone calls were very prompt and efficient. Great people to work with."
4)  Mike Webber Land Surveyors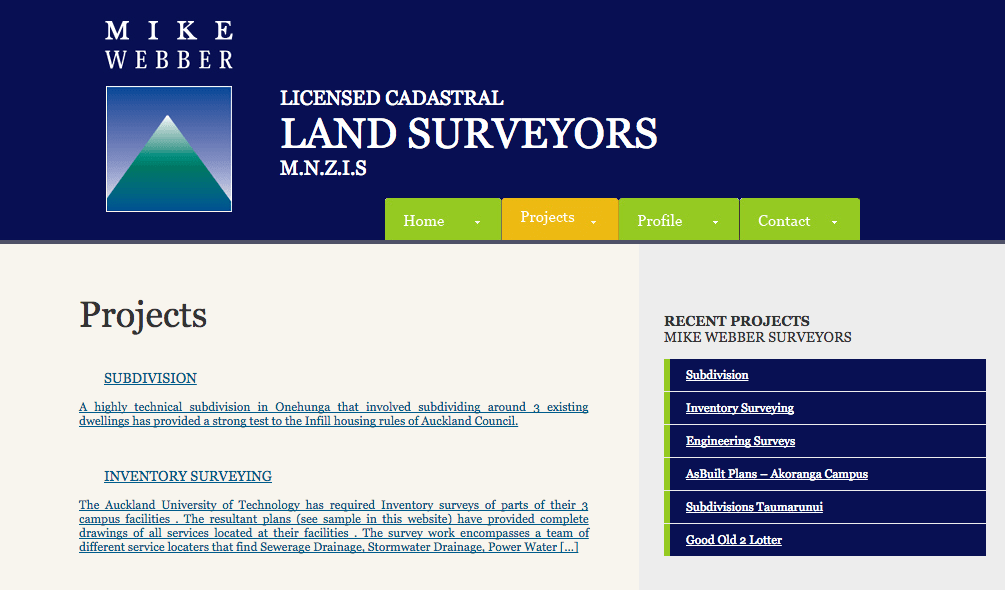 | | |
| --- | --- |
| Best for | Topographical Surveys |
| Services | Land Surveying/Boundaries, Topographic Planning, Subdivision Planning, Resource Consents and Final Legal Surveys, Title Issues, Road Survey, and Factory Survey |
| Address | 1 Robert Street, Ellerslie 1542, Auckland, New Zealand |
| Contact no | 09 579 8411 |
| Website | http://www.mikewebber.co.nz/ |
As mentioned earlier, surveying work is needed for subdivisions, private properties, and infrastructure to be legally built.
Mike Webber is an expert surveyor who has undertaken projects from the simple to the complex, including campuses, railroads, and subdivisions.
Back then, he was called to survey the new Hapuawhenua viaduct that was completed in 1987. This railway is still active today and can be found in Tongariro National Park.
If you need a hand in design or title issues, you can get in touch with Mike Webber.
Highlights
Highly experienced surveyor
Provides invaluable advice
Can help you design according to the Council's requirements
Customer Reviews
John Benschop said on Google Business:
"Mike is great to deal with Sure he speaks the truth but sometimes that ends up saving money in the long run. Thanks for your great service I will recommend you to everyone."
5)  Churchill Land Development Services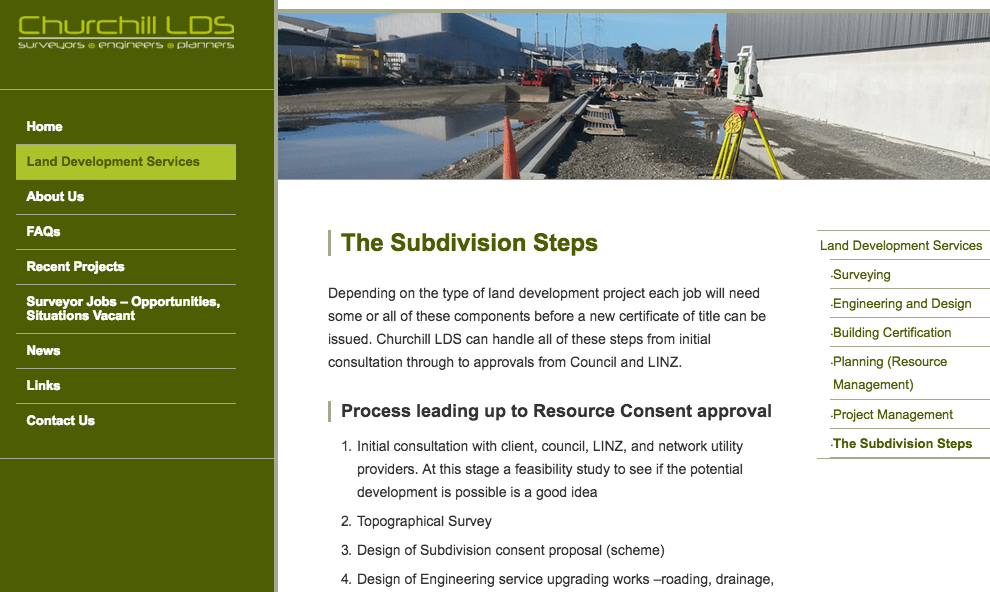 | | |
| --- | --- |
| Best for | Land Development |
| Services | Surveying, Land Development, Engineering, and Design, Building Certification, Resource Management, Project Management, Subdivision Process |
| Address | Unit 1, 24 Bishop Dunn Place, Flat Bush, Auckland 2013, New Zealand |
| Contact no | (09) 273 4182 |
| Website | https://clds.co.nz/ |
If you want an honest, efficient, and accurate design for your new development, then Churchill LDS is for you.
The company is owned and managed by David Churchill who has built a great reputation among his clients. He is competent, experienced, knowledgeable, and a natural problem solver.
He will guide you throughout the process of getting your resource consent. As such, he will conduct the site surveys all the while assisting you in your property designs.
This is only the tip of the iceberg as there are many more tasks he can help you with. This includes freehold, cross lease, and rural subdivision, and a whole lot more.
Highlights
Delivers outstanding service
Knowledgeable and creative
Offers a range of land development services
Has connections with Auckland Council to help you
6)  Lamb & Associates (2018) Ltd.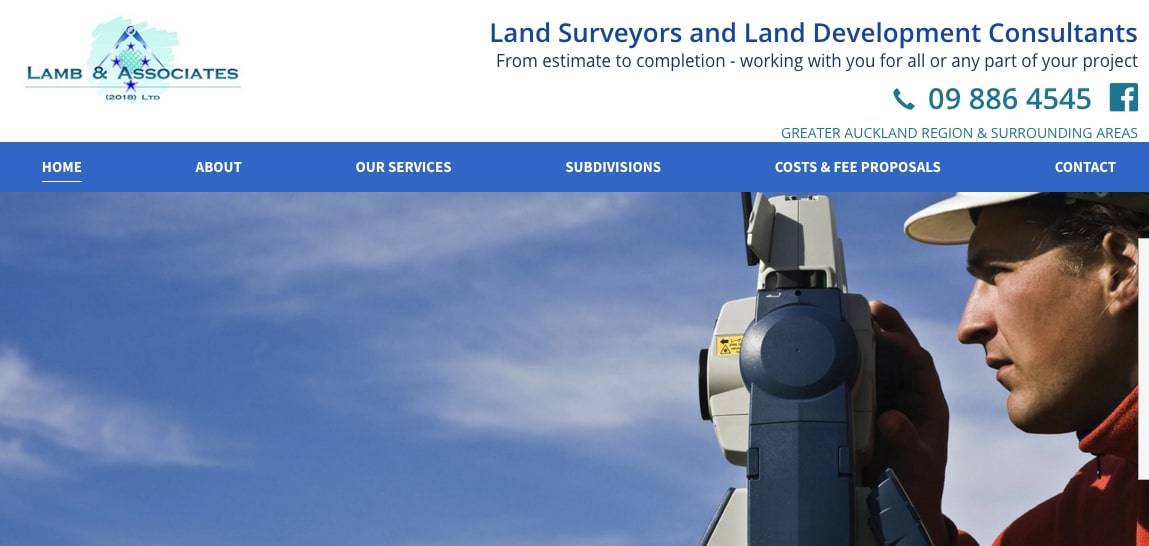 BEST FOR
Project Management
SERVICES
Topographical Survey

Boundary Survey

Building Setout

Height-to-Boundary Survey

Finished Floor Level Survey

Engineer & Drainage As-Built Surveys

Easements & Covenants

Cross Lease to Freehold Titles

Removal of Limitations Survey

WEBSITE
https://www.surveyor.co.nz/
ADDRESS
Unit D/234 Bush Road, Rosedale, Auckland 0632, New Zealand
CONTACT DETAILS
+64 9-415 5919
OPERATING HOURS
Monday to Friday: 9am -5pm
Lamb & Associates is a leading land development and building surveyor that has been serving Greater Auckland since 1970.
The team offers a large range of works, from boundary surveys to subdividing your land. Either they can visit you onsite or get your building survey off the ground quickly.
With their dedicated project management, the process will be seamless and pain-free. They can even liaise with your contractors and take charge of everything else.
According to clients, their surveys are detailed, concise and easy-to-read. Also, you can ask them for expert advice regarding council approvals, consents and certifications.
Highlights
Accurate, concise and detailed survey
Wide breadth of services
Project manages the entire survey process
Serves Greater Auckland
Customer Reviews
Their big client, Hamilton Group Properties, posted a review on Google:
"I would like to take this opportunity to thank you for the work you have done on my developments in Dairy Flat and Okura. I appreciate the effort you have made to push the jobs through to conclusion and being able to rely on you to get things done on time. I have no hesitation in recommending your services."
7)  Neighbours Surveying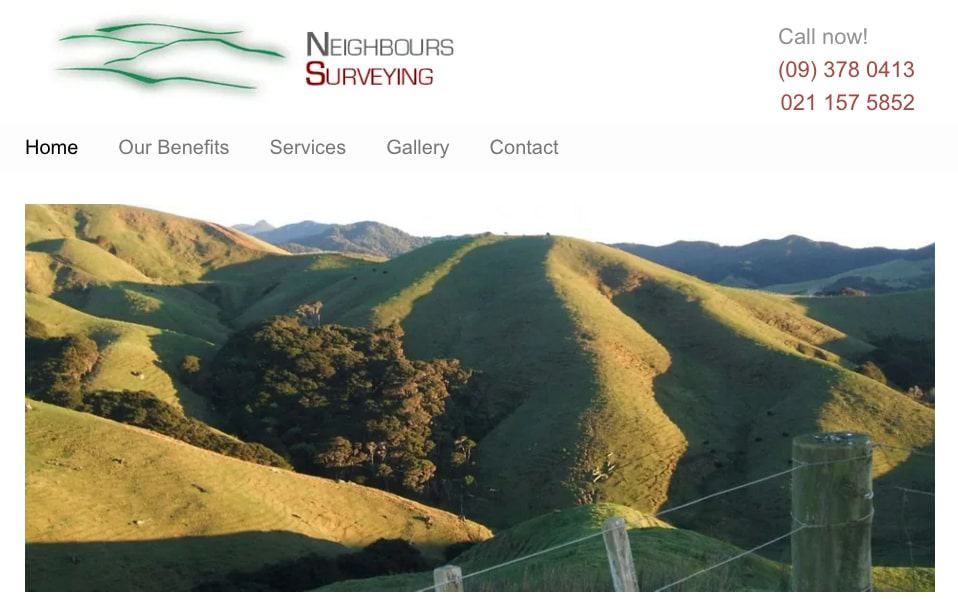 BEST FOR
Competent and Professional Surveyors
SERVICES
Legal Boundary Surveys

Topographical and Site Detail Surveys

Subdivision of Land

Engineering and Construction Set Out

As-Built Surveys

Resource Consent Applications for Subdivision

Project Certifications

WEBSITE
https://www.neighbourssurveying.co.nz/
ADDRESS
3 Barrie St, Freemans Bay, Auckland 1011, New Zealand
CONTACT DETAILS
(09) 378 0413

021 157 5852

OPERATING HOURS
—
Since its inception in 1993, Neighbours Surveying has been providing first-rate surveying services. It is headquartered in Auckland and owned by Peter Neighbours.
Peter, the owner, is himself a Licenced Cadastral Surveyor and Registered Professional Surveyor as well as a member of the NZ Institute of Surveyors and Consulting Surveyors NZ.
He and his team pride themselves on their communication, knowledge and experience. At every stage of the surveying project, Peter will be there to assist you.
As one of the best land surveyors in Auckland, their surveying is precise, thorough and reliable, achieved through innovative equipment and industry expertise.
Highlights
First-rate surveying services
Knowledgeable and experienced team
Innovative equipment
Formed in 1993
8)  Birch Surveyors Ltd.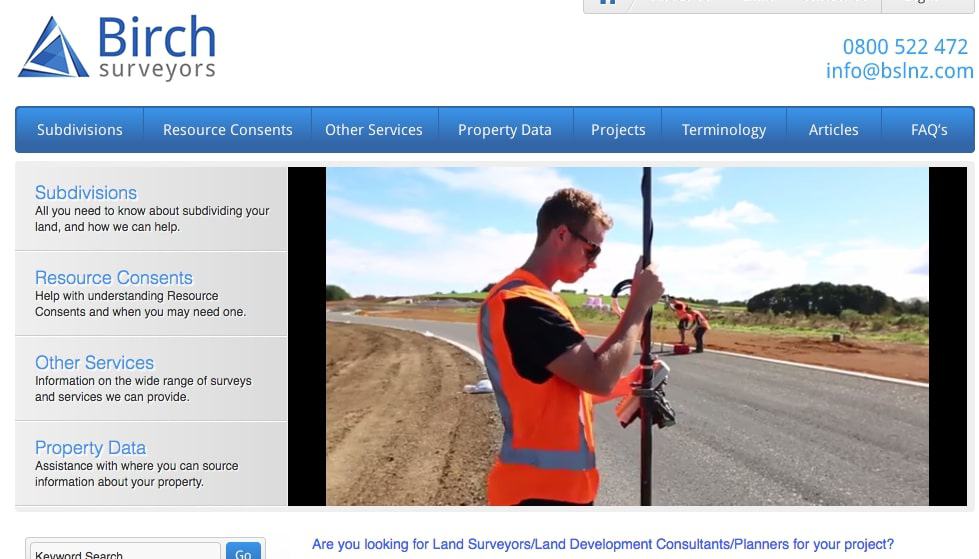 BEST FOR
Land Development and Subdivision Projects
SERVICES
Subdivisions

Resource Consents

WEBSITE
http://www.birchsurveyors.co.nz/
ADDRESS
710 Great South Road, Penrose, Auckland 1061, New Zealand
CONTACT DETAILS
+64 9-571 2004
OPERATING HOURS
Monday to Friday: 8am – 5pm
Before you start a subdivision project, you have to get it approved by the local council. For this, Birch Surveyors can help!
Birch Surveyors is composed of a team of registered professional surveyors. They have many satisfied clients saying they provided excellent results and were always on time.
Any issues about your property? They will advise you on what should be done about them. Surveys and site plans are also drawn out professionally and accurately.
With 30 years' experience, they have built a solid reputation of successful land and subdivision developments —  and thus are some of the best land surveyors in Auckland.
Highlights
Subdivision surveying specialist
Registered Professional Surveyors
Solid reputation in the North Island
30 years' experience
Customer Reviews
Grant, who works at Mayfair Pools, wrote on the website:
"I have found the team at Birch Surveyors both pleasant and professional to deal with. I would have no hesitation in recommending their services. They have taken all the difficulties out of the resource consent process for my business"
9)  Aerialsmiths

BEST FOR
Land Surveying
SERVICES
Construction Engineering Surveying, Aerial Surveying and Inspection Services, Environmental and Geospatial
WEBSITE
https://www.aerialsmiths.co.nz/
ADDRESS
483a Rosebank Road, Avondale, Auckland 1026
CONTACT DETAILS
EMAIL: [email protected]
PHONE: 021 739 637
OPERATING HOURS
 N/A
Aerialsmith is one of the best land surveyors in the area. They offer cost-effective solutions with fast results.
Their land surveying services also have specialisations depending on the industry. Contact them today to find out more!
Highlights
More than 12 years of experience
Accredited by the Civil Aviation Authority of New Zealand
10. Barry Satchell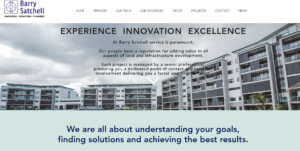 SERVICES 

Subdivision Development Consulting

Civil/Development Engineering

Surveying & Resource Consents

Planning

Construction Surveying

3D Scanning

WEBSITE

http://www.bscl.co.nz/

 

ADDRESS

Barry Satchell Consultants

Level 2

60 New North Road

Eden Terrace

​Auckland 1021

CONTACT DETAILS

+64 9 623 4573

OPERATING HOURS

Monday – Friday, 9:00 AM – 5 PM
Barry Satchell is a company which specifically provides consulting, surveying, and planning services. They have a reputation for adding value to all aspects of land and infrastructure development.
They are a member of the Fraser Thomas Group, offering their services throughout Auckland and the rest of New Zealand. Each of their projects is governed by a senior professional dedicated to providing hands-on involvement delivering you a faster and smarter result. 
With their expertise, several successful projects have been made to fruition, including the New Zealand International Convention Center, PWC Tower Commercial Bay, and Mt Eden Corrections Facility. 
This is a testament to their reliable and high-quality consulting, surveying, and planning services. They have also done several 3d scanning, providing accurate visuals with great attention to detail. 
With everything they have to offer, we genuinely believe that they are a reliable company that provides quality work, especially in their surveying service. To access a secure on-site basement parking, you can call them at +64 9 623 4573. 
Highlights
Great attention to detail 

Professional crew with years of experience

Affordable rates
And that's all for the best surveyors in Auckland. Now you know whom to call to find a surveyor who is professional, patient, and dependable.
So far, do you have any questions about our topic? If you have any, feel free to send us a message and we will reply to you soon.
Furthermore, you may want to read about the best fencing companies in Auckland. In setting up a fence, surveyors can help you locate the boundary as well so as to avoid any trespassing problems.