The 6 Best Travel Agents in Christchurch
Without a travel agent, you would have to figure out the best places to visit, look harder for cheaper airfares, and book your hotel stay on your own. Fortunately, we've listed the best travel agents in Christchurch here to take out all those hassles.
We selected those who are industry-qualified and knowledgeable about different countries. Also, we included those who are helpful and reliable and have outstanding client reviews.
Check them out to see if they are the right ones to plan your holiday or trip. Anyway, here are the best travel agents in Christchurch!
1) Abbey Noonan – World Travellers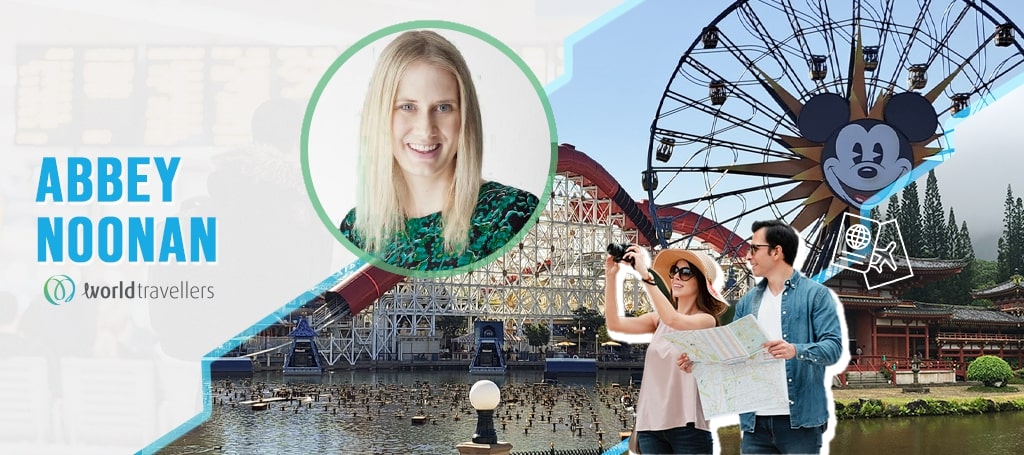 Abbey Noonan is a qualified travel agent with a Level 4 National Certificate in Travel. She has travelled to over 60 countries including India, Egypt, and Japan.
Her clients mentioned that she is efficient and helpful with their requests. She'll happily answer your questions and suggest neat ideas for your trips.
Also, she's a member of the Travel Agents Association New Zealand (TAANZ) and Cruise Lines International Association (CLIA) and can expertly plan a world-class trip for you.
By the way, one of her specialities is in cruise and large group tours. Feel free to contact her via phone, email, Facebook, Zoom, Whatsapp, or Skype.
Highlights
Highly qualified travel agent
Efficient and helpful
World-class itinerary
Has been to 60+ countries on individual and group tours
Customer Reviews
One satisfied client, Shirley T., wrote a review of Abbey:
"Abbey has been really great to deal with. We keep changing our minds but she didn't seem to mind and offered great suggestions. Most of my contact has been via email or phone, she posts out brochures and is really quick to respond by email. Best travel agent I have dealt with."
2) Anna O'Dell-Smith – House of Travel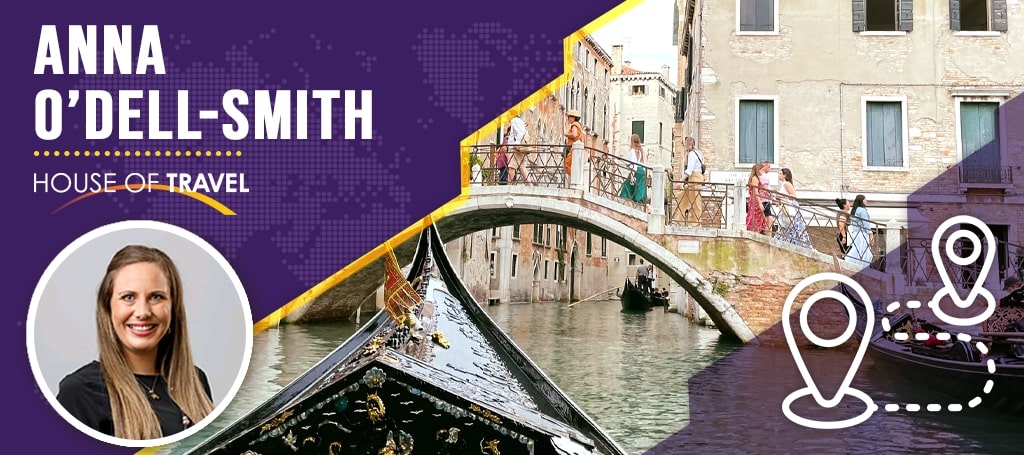 Have you always wanted to visit the Valley of the Kings in Egypt or see the romantic Eiffel Tower? For these and other plans, Anna O'Dell-Smith has got your back.
With a great love for travel, she has visited many countries both far and near. Among her favourite experiences is when she toured Europe, visiting countries like Turkey, Italy, and others.
Anna is organised in her work and always goes the extra mile. She's most happy when clients tell her they are happy and satisfied with their trips.
Highlights
Award-winning travel agent
Organised and hardworking
Has travelled to many countries
Goes the extra mile for clients
Customer Reviews
Here's what one client, Shell W., have to say about Anna:
"Superbly looked after by Anna O'Dell & fab holiday based on her recommendations. Best travel agency experience ever had. All staff friendly and the environment welcoming. Well done HOT Ferrymead."
3) Jacquie Holland – Holland Clarke & Beatson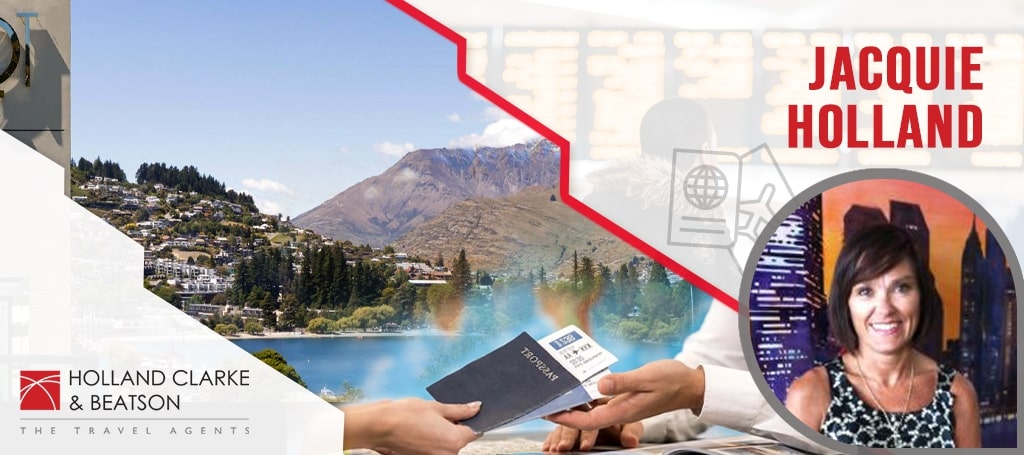 If you're looking for a seasoned travel agent for business or holiday travels, you can just phone Jacquie Holland, one of the best travel agents in Christchurch.
She's been working for Holland Clarke & Beatson for over three decades. Over the years, she has assisted a wide range of clients with unique travel needs and expectations.
With Jacquie, you can rest assured that the process will be seamless from start to finish. Furthermore, she can get you competitive airfares and hotel rates.
With her help, all you have left to do is enjoy your journey with your colleagues, friends, or family.
Highlights
Assists in holiday and business travels
Seamless process
Gets you competitive airfares
Over 3 decades' experience
Customer Reviews
Check out this comment from Brodie M. on the HCB team's services:
"We have used HCB for a number of years for our international holidays. The team are knowledgeable and helpful. The prices are similar and often better than what we could find booking direct ourselves but with the added security of booking through a travel agent. Highly recommend!"
4) Andrew Fibbens – Travel 2U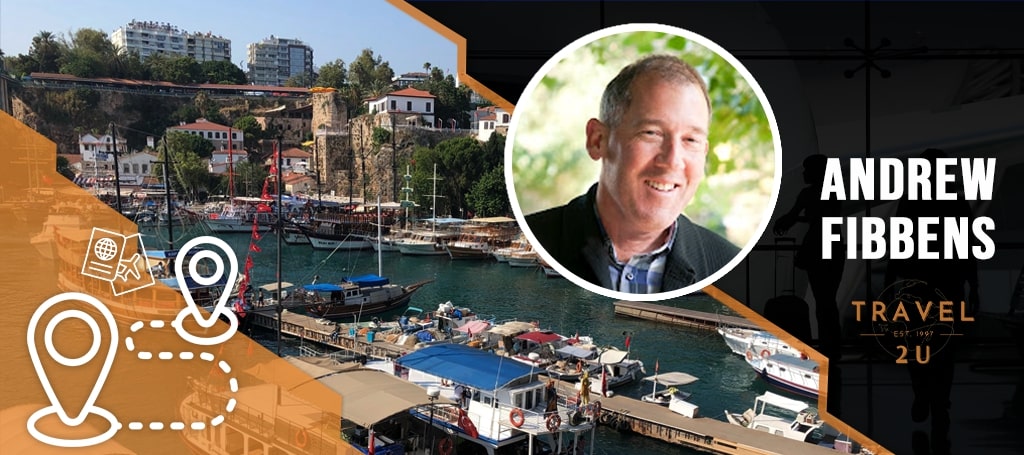 | | |
| --- | --- |
| BEST FOR | Personally escorted small group experiences |
| SERVICES | Small Group Experience Leisure Cruising SeeNZ Australia Short Break |
| WEBSITE | https://www.travel2u.co.nz/andrew-fibbens |
| ADDRESS | 47 Birmingham Drive, Middleton, Christchurch 8024, New Zealand |
| CONTACT DETAILS | 0800 121 222 |
| OPERATING HOURS | Monday – Friday: 8.30 AM – 5.00 PM |
Andrew Fibbens is the director and tour manager of Travel 2U and has over 30 years of industry experience. He's one of the best travel agents in Christchurch.
Not only can he advise and assist you with small group tours, but he can also be your personal tour guide. He can tour you around NZ, Europe, and the USA and Canada.
Along with his wife Michele, Andrew goes beyond the line of duty to give clients a fantastic experience during their tour, whilst making them feel relaxed.
What's more, Travel 2U is a fully bonded member of TAANZ and is licenced with the IATA or International Air Transport Association.
Highlights
Plans and leads small group tours
Gives clients a fantastic travel experience
Goes beyond the line of duty
TAANZ member
Customer Reviews
Let's see this review from Peter and Larraine S. about Andrew:
"Larraine & I have been clients of Andrew both before and since he established Travel 2U. This was our first group tour. We thoroughly enjoyed the tour, it had a very good itinerary, everything was well planned and the day to day management and support from Marie and John was second to done."
5) Ian Collier – Discover Travel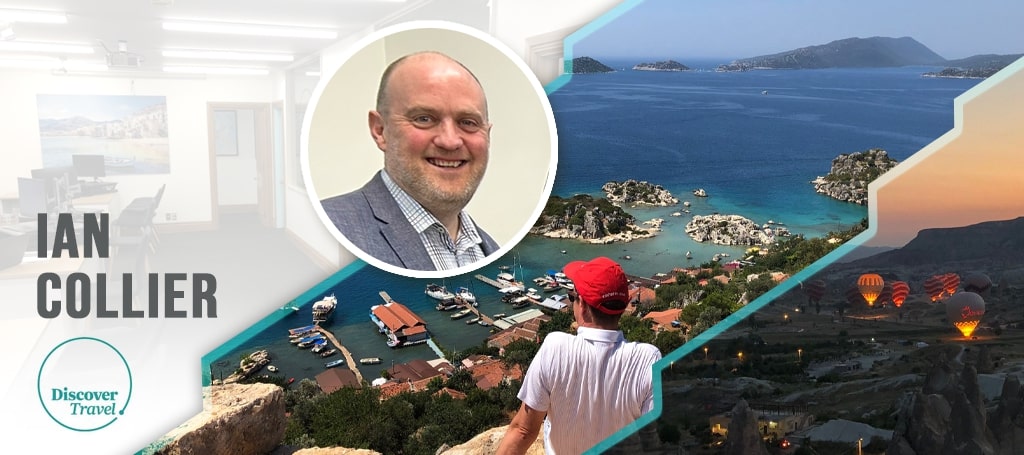 For adventurous jaunts to long-haul trips, Ian Collier can guide you. He can custom-tailor your itinerary for you to make the most of your travels.
He has travelled to all seven continents, including Antarctica and the Arctic, North and South America, and Southeast Asia.
Ian has extensive knowledge of what you should see and do in those places. Ensuring his clients superb journeys, he's one of the best travel agents in Christchurch.
At Discover Travel, you can also go on escort tours, small ship cruises, self-drive itineraries, walking and cycling holidays, and even luxury lodges — all in New Zealand.
Highlights
Tailor-made itinerary
Has extensive travel knowledge
Ensures clients a superb journey
Vast range of tours
Customer Reviews
Let's see Cary M.'s review of the team at Discover Travel:
"Always a pleasure dealing with Discover Travel. Professional and knowledgeable staff. Highly recommend using Discover Travel."
6) NZEGA Education and Travel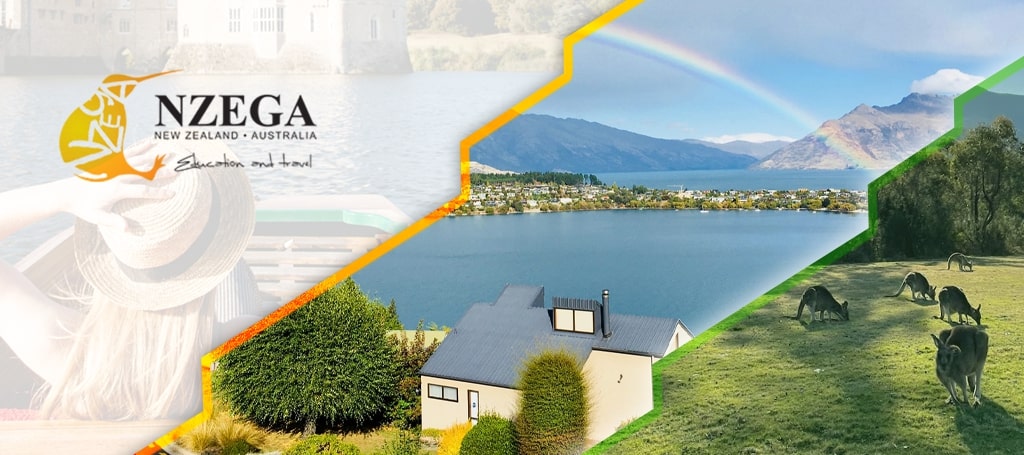 BEST FOR
Study and Travel
SERVICES
Custom travel Itinerary, Campervan, Car, Ferries, Motorhomes, Travel Buses, Extreme Winter Sports, Student and Visitor Travel Insurance, English Courses
WEBSITE
https://nzega.com/
ADDRESS
NZEGA Education and Travel Christchurch, Nova Zelândia
CONTACT DETAILS
Whatsapp: (+64) 21 115 8574 |

[email protected]

OPERATING HOURS
Contact for more information
Get a chance to study and travel around New Zealand, Australia and Fiji at the same time with NZEGA Education and Travel. Born from the love of a couple of backpackers, this travel agency provides an intimate travel experience like no other.
They provide many different services including; booking campervans, motorhomes and cars for those who would like to travel on their own, they can even book trains and ferries for your travel.
NZEGA can also customise your travel itineraries whether you're a backpacker, a group or even a family. All their travel tours can even include many different adventures such as Extreme and Winter Sports.
It's also worth noting that they can also provide student and visitor travel insurance. Finally, the best part is that through this agency, you can even study English courses, avail for IELTS reviews and other diplomas in New Zealand.
Have the chance to learn and travel with NZEGA Education and Travel.
Highlights
Custom travel itinerary

Multi-lingual tours

Student and visitor insurance

Motorhome and campervan rentals
And that concludes our list of the best travel agents in Christchurch. They will handle everything for you, leaving you free to focus on your travel goals and have fun.
Have you gone on a tour with the help of these travel agents before? If you have, you can share your experience with us in the comments section!
Also, you should bring your headphones for your international travels during long, boring flights. If you're interested, you might want to read about our list of the best headphones in NZ.