The 6 Best Tree Services in Wellington
Come across a towering tree issue or need professional advice on starting a garden? Well, you're at the right place, as we've listed here the best tree services in Wellington.
We chose the ones that have qualified and professional arborists who will provide the best care for your trees. Also, we picked those that have a safe, insured and amiable team as well as clear communication.
Furthermore, we checked what customers have to say about them. This told us that we weren't mistaken in our choices for this list.
You can go ahead and scroll down to see what these companies have to offer. Now without any delay, here are the best tree services in Wellington.
1) Urban Tree Services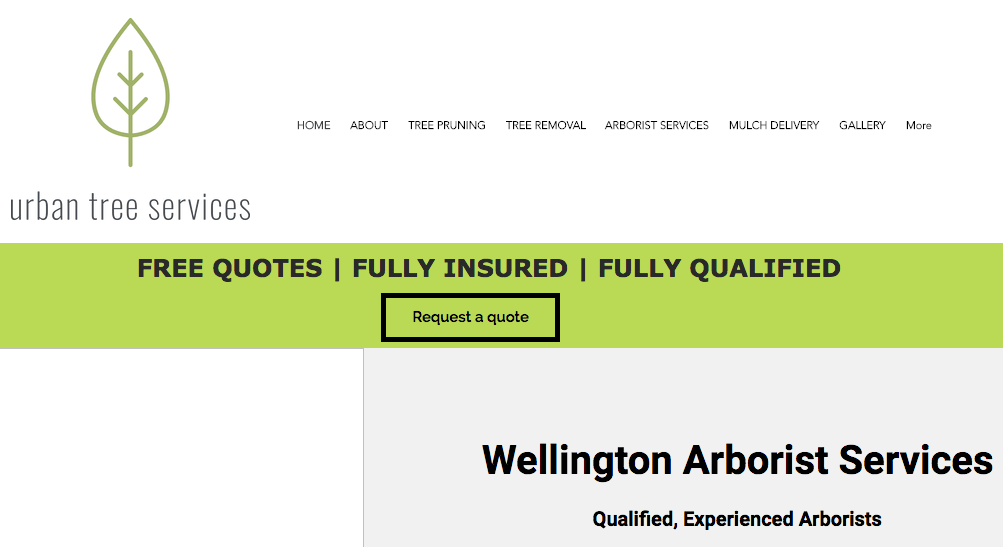 BEST FOR
Friendly, No-Pressure Service
SERVICES
Tree Pruning

Tree Removal

Mulch Delivery

Arborist Services

WEBSITE
https://www.urbantreeservices.net/
ADDRESS
Johnsonville, Wellington, New Zealand
CONTACT DETAILS
+64 210 771 520
OPERATING HOURS
Monday to Sunday: 7am – 5pm
Are your trees too close to your property, looking unsightly and treacherous, or blocking the sunlight? If so, you should give Urban Tree Services a call!
Their qualified arborists have solid experience in everything from difficult jobs to small tidy-ups. They keep up with the latest techniques and tools to provide you with an effective solution.
You can expect a fast turnaround from them and that they will tidy up the area before leaving. Moreover, you'll find they have a friendly and no-pressure service.
Clients will easily agree they offer some of the best arborist services in Wellington. Plus, you also get decent and affordable pricing.
Highlights
Qualified and professional arborists
Utilises the latest techniques and tools
Friendly, no-pressure service
Offers a selection of tree work
Solid industry experience
Affordable pricing
Customer Reviews
One client from Newtown, Robyn, reviewed on the website:
"I can totally recommend Urban Tree Services in Wellington. Very efficient communication and providing a quote (which I was very happy with). I asked for two trees to be tidied up. What he did surpassed my expectations. I expected the larger tree to be topped but he lowered the canopy (not too much) and opened up branches for light and removed some deadwood – all very tidy and symmetrical. Very happy (and also the tree!)?"
2) Harbour City Tree Care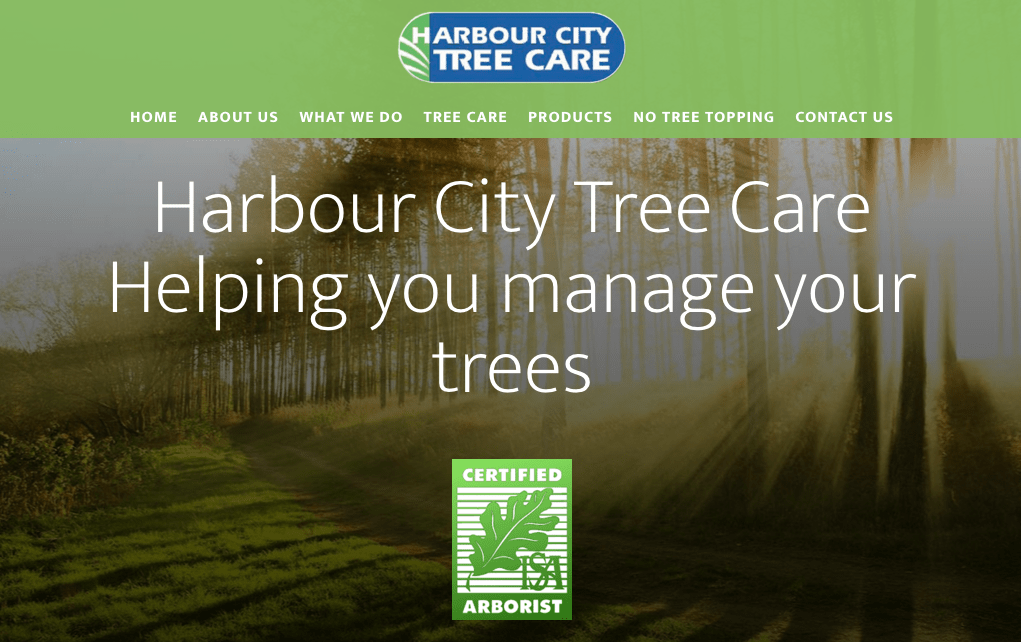 BEST FOR
Holistic Tree Care Management
SERVICES
Free Expert Arborist Advice

Site Evaluation

Supply and Planting

Tree Management

Tree Removal

Tree Risk Assessment

WEBSITE
https://hctreecare.co.nz/
ADDRESS
74 Kiwi Crescent, Tawa, Redwood 5038, Wellington, New Zealand
CONTACT DETAILS
+64 274 423 859
OPERATING HOURS
Monday to Friday: 9am – 5pm
Whether you're planting new trees in your garden, need to trim your hedges or shrubs, or have found a black spot on your roses, Harbour City Tree Care can assist you!
For almost 35 years, this arborist has been lending its professional advice and services to Greater Wellington. They offer a breadth of options for tree management and care.
That includes supply and planting, tree management, tree removal, and tree risk assessment. They'll ensure your trees will be healthy and happy for the years to come.
And if the trees around your home are in poor condition or stuck in a tight space, they can manage or remove them for you safely with the latest equipment and methods.
Highlights
Professional and qualified arborists
Breadth of options for tree management and care
Have cutting-edge equipment and methods
Almost 35 years' of service
Cover the Greater Wellington Region
Customer Reviews
On Google Business, one client, Briony Evans remarked:
"Very thorough, no fuss and easy to deal with. Did a great job removing a tree and tidying up afterwards."
3) Living Planet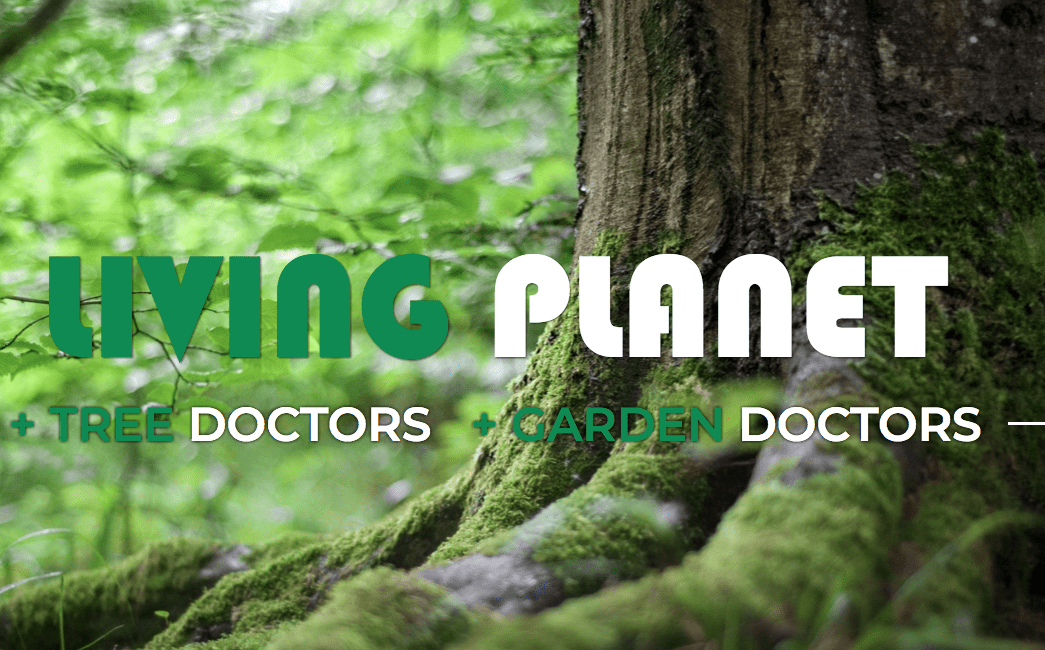 BEST FOR
Eco-Friendly Tree Management Company
SERVICES
Tree Doctors

Garden Doctors

Landscape Maintenance

Mulch Orders

WEBSITE
https://www.livingplanet.co.nz/
ADDRESS
233 Happy Valley Road, Owhiro Bay, Wellington 6021, New Zealand
CONTACT DETAILS
04 971 8583

0800 487 333

OPERATING HOURS
Monday to Thursday: 7.30am – 6pm

Friday: 7.30am – 5pm

Saturday: 9am – 12pm
Fully certified and insured, Living Planet arborists are committed to provide tree and garden management solutions with an environmentally-friendly approach.
Established in 1999, they offer a large range of activities including tree removal, shrub pruning, pest and fungal treatments, garden planting, landscaping, and mulch orders.
Their qualified team has a proven track record of working safely and efficiently. They use 100% eco-friendly lubricant for their chainsaw and convert all tree waste into mulch.
And those reasons are why Living Planet is one of the best arborists in Wellington!
Highlights
NZQA-certified team
Safe and efficient tree management
Offer a large range of activities
Established in 1999
Use 100% eco-friendly chainsaw lubricant
Customer Reviews
Let's take a look at Christine Gourley's review on the website:
"I was extremely happy with all contact with Living Planet staff. Chris was prompt with his quote and the invoice following was as expected. The 'on site' staff were great. The job was well performed. The boys were polite and efficient. They were easy to have on the property. I was very pleased with the job performed and with the clean-up. Well done guys, we will have you back."
4) Tree Care Management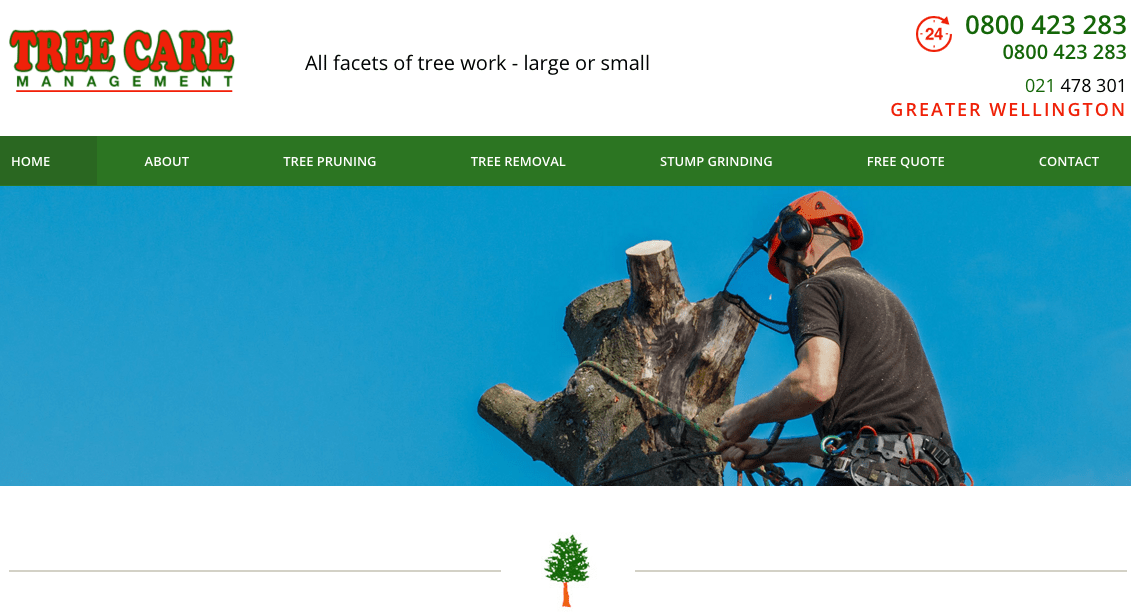 BEST FOR
Tree Surgeons with a Strong Work Ethic
SERVICES
Tree Pruning

Tree Removal

Stump Grinding

WEBSITE
https://www.treecare.co.nz/
ADDRESS
Wellington, New Zealand
CONTACT DETAILS
0800 423 283

021 478 301

OPERATING HOURS
Monday to Friday: 8.30am – 5pm

24/7 service also offered
Tree Care Management understands the importance of the trees around your place. In other words, they value them even when they're being called in to remove those same trees. This is what sets them apart from other companies.
They are a member of New Zealand Arboricultural Association (NZARB), bringing a service second to none. Safety standards are also strictly followed by their arborists.
Their tree care services include tree pruning, tree removal, and stump grinding. Tree clippings are mulched and can be returned to their clients to use for their plants.
Their clients say they always leave your place tidied and cleaned. And what's more, emergency callouts are also available if you need to remove a tree pronto.
Highlights
NZARB member
Follow strict safety standards
Offer a range of tree care options
Environment-friendly practice
Always leave your place tidy and clean
Emergency callouts are also available
Customer Reviews
Let's see the review from Margot Stuart on Google Business:
"The 3 men who came to my place were amazing as I had 3 levels to do. They cut down poplar trees, leveled high hedges, cut an overhanging Weeping Willow Tree that had spread over from next door on to my section, cut Tapata trees down to the base which always sprout out like Phoenix arising. Don't like them. I will get them taken out next time.
When they had finished, they made a great job in tidying up everything. They also asked me if I needed anything else done which was great, as I found a few other things to do, which they did willingly.
Awesome guys
So, I highly recommend them to others."
5) Arb Innovations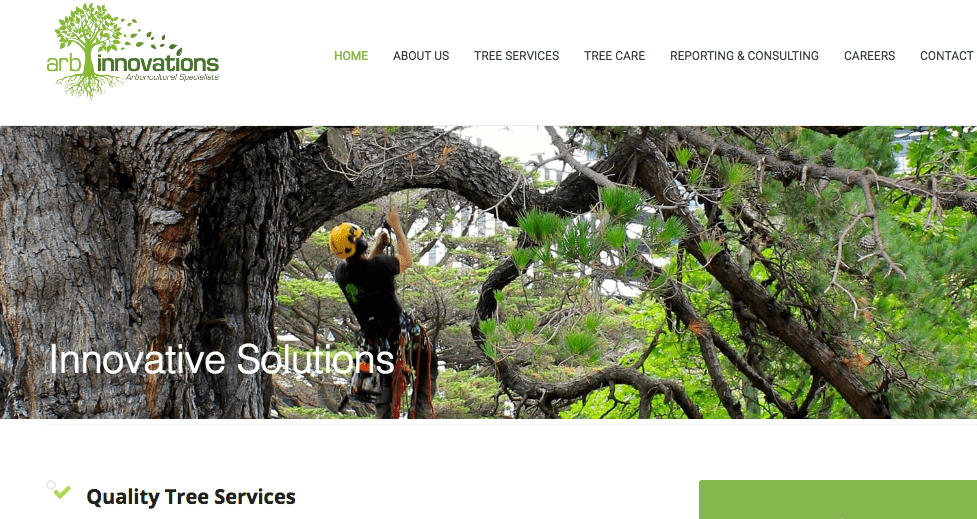 BEST FOR
Eco-friendly, Personalised and Reliable Service
SERVICES
Tree Pruning

Tree & Stump Removal

Tree Trimming

Tree Transplanting

Storm Damaged Trees

Tree Bracing

Tree Root Protection

Mulching

Soil Care

Woodland Management

Fertilisation & Watering

Tree Reporting & Consulting

Land Clearance

Power Lines

Woodlot Harvesting

WEBSITE
https://www.arbinnovations.co.nz/
ADDRESS
Lower Hutt, Wellington, New Zealand
CONTACT DETAILS
04-2126-366
OPERATING HOURS
Monday to Sunday: 7am – 5pm
Arb Innovations is simply one of the best tree removal Wellington specialists. They are focussed on providing a reliable and professional service tailored to your needs.
Specialist equipment is paired with their modern arboricultural techniques for a quality result. They are industry-certified and carry a public liability cover of $10 million.
Their selection of services is considerably bigger than those of other companies. They offer everything from tree pruning to woodlot harvesting, and everything in between.
They have a true passion for their work and can offer you advice and quoting coming from their extensive experience. They serve clients throughout the Wellington Region.
Highlights
NZARB-approved arborist
Reliable and professional service
Use specialised equipment
Conduct an array of arboriculture tasks
Extensive experience
Customer Reviews
Here's what Sherryn Matthews has to say on Google Business:
"Both times we have used Arb Innovations to trim our trees, we have been VERY happy with the level of service they offer. They did everything they said they would, when they said they would do it. They are punctual, friendly, thorough and fair. I very much recommend using this company."
6) Beaver Tree Service
BEST FOR
Difficult Tree Removals
SERVICES
https://beavertree.co.nz/services/
WEBSITE
https://beavertree.co.nz
ADDRESS
Beaver Tree Services – North Island
HEAD OFFICE
113 Ingestre Street
Whanganui 4501

Beaver Tree Services – South Island
373 Wigram Rd
Halswell
Christchurch 8025

CONTACT DETAILS
North Island free phone: 0800-423-283
Christchurch free phone: 0800-422-328
OPERATING HOURS
Monday to Sunday: 7am – 5pm
Beaver Tree Services is perhaps one of the oldest company on this list, having started its operations in Christchurch over fifty years ago. Over the years, Beaver Tree Services has proven its prowess in tree care, having performed both regular and difficult tree removals, tree prunings, and stump removals.
While Beaver Tree Services doesn't have the longest list of arborist services on this list, the quality of their services more than make up for it.
See, every service from Beaver Tree Services is performed by trained, experienced professionals who are dedicated in helping clients beautify their properties.
In an effort to achieve such a feat, the company makes use of state-of-the-art equipment. This, combined with the arborists' professional background, result in successful tree removals, tree pruning, and tree stump removals.
To end things off, we also commend Beaver Tree Services for their professionalism. Their workers strive to attain 100% customer satisfaction, which is why they are always punctual, courteous, and polite.
Highlights
Offers tree care tips
Trained and experienced arborists
Locally owned and operated
Large service area
And that's all for the best tree services in Wellington. Your trees, shrubs, hedges or garden will be taken care of in the best way by the arborists featured here.
Has everything about the discussion been clear so far? If you have any questions or suggestions, kindly send us a message and we'll get back to you shortly.
Aside from that, you can try the best lawn mowing specialists in Wellington. They will keep your lawn looking verdant and healthy, which will increase your home's value.