The 8 Best Upholstery Companies in Auckland
Buying new furniture to replace your old ones can leave a huge dent on your budget. A practical alternative is to have your current furniture repaired with the help of an upholsterer.
Upholstery companies that can restore your furniture as if it were brand new are few and far between. We want to make it easy for you, so we researched the best upholstery Auckland companies, their average rates, and ways to know which ones are the best for you.
How Much Do Upholstery Services Cost in Auckland?
Upholstery companies charge different prices for various types of furniture. See the price table below for your reference.
| | |
| --- | --- |
| Chair | $50 – 2,500 |
| Outdoor cushions | $70 – 700 |
| Leather | $100 – 5,500 |
| Ottoman | $400 – 1,000 |
| Couch | $700 – 5,000 |
The Best Upholstery Auckland Companies
Without any further ado, let's round up the best upholstery Auckland companies!
We highly recommend that you keep reading on after the list for our guide to choosing the best upholstery company for you.
1) Klever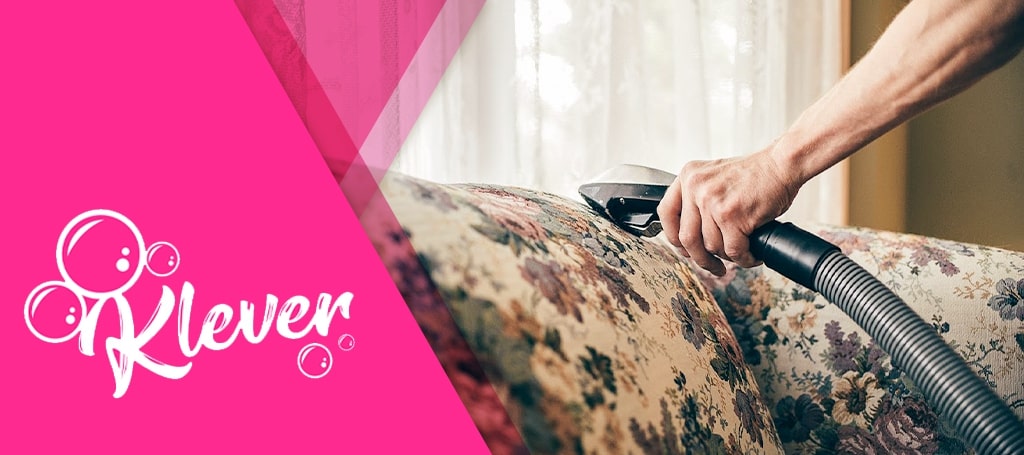 SERVICES
● Upholstery Cleaning
● Carpet Cleaning
● Stain Cleaning
WEBSITE
https://klever.co.nz/
ADDRESS
83 Whytehead Crescent, St Heliers, Auckland 1740, New Zealand
CONTACT DETAILS
+64 80 0553837


[email protected]

OPERATING HOURS
Monday – Saturday: 24 hours
While their main service is carpet cleaning, Klever is also an upholstery company that can service a wide slew of applications.
For us, Klever's upholstering services have two major highlights. First, the materials that they use for their upholstery are easy to clean for customers.
The second one is that their cleaning services also extend to upholstered furniture. What this means altogether is that customers whose furniture tends to get stained will find Klever's services very convenient.
Yet another layer of convenience is that they operate 24 hours for 6 days a week in various areas of Auckland, making it an easy pick for a go-to upholstery company.
However, it's likely that you'll have to wait behind a line of customers seeking their carpet cleaning services, since these are what Klever is more well-known for in Auckland.
But when you want to have upholstery that lasts long-term and is easy to clean, Klever is one of the best upholstery companies in Auckland for the job
Uses easy-to-clean materials
Offers cleaning services for upholstery and carpets
24-hour services for 6 days a week
Multiple branches in Auckland
Focuses more on carpet cleaning than upholstery
Customer Reviews
One customer, John Snow, said on Google Business:
"Thank you for an awesome job guys very friendly staff love Your work, our carpet looks good and will definitely contact you guys again in the future."
Lee Wharerau's experience with Klever was hassle-free and straightforward:
"Great experience from start to finish. Prompt service, no surprises, reasonable costs. Was a pleasure to spend my money with a a business that values service. Highly recommended! Lee, Grey Lynn"
2) Suite As Upholsterers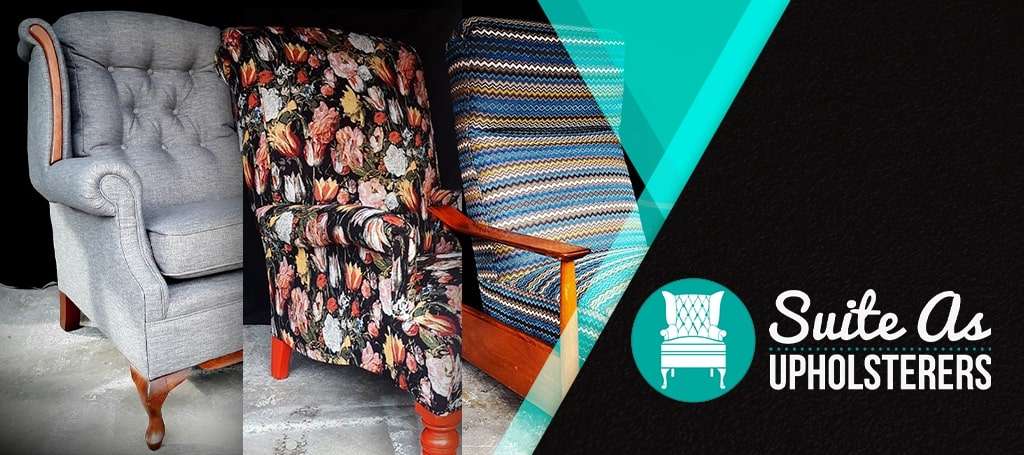 SERVICES
● Fabrics
● Restoration
● Commercial
● New Design
WEBSITE
http://www.suiteas.nz/
ADDRESS
13 Matama Road, Glen Eden, Auckland 0602, New Zealand
CONTACT DETAILS
+64 27 4664015
+64 21 0545359
OPERATING HOURS
Monday – Friday: 9:00 AM – 5:00 PM
Besides having a neat pun for a name, we picked Suite As Upholsterers because of the expertise and convenience they bring to the table.
With 40 years of experience under their belt, they're capable of re-upholstering and doing custom-made jobs for a myriad of furniture, including antique chairs, office chairs, sofas, banquettes, squabs, and scatter cushions.
Being in the field for so long also lets them know how to serve their customers well. For those who may be confused on what they want for their upholstery, Suite As Upholsterers is very helpful in advising their customers on the best fabric to suit their furniture.
The downside of working with them is that they're based in West Auckland, which is quite far from the metropolitan area of the city. Customers who want to have on-the-spot consulting may find it a hassle to travel to their location.
Thankfully, they do pickup and delivery services so that customers don't have to go through the trouble. In general, Suite As Upholsterers is a terrific choice if you want to have the best expertise wrapped in ease of access.
Over 40 years of experience
Informative consulting
Convenient pickup and delivery service
Location is far from metro area
Customer Reviews
On Google Business, Frances Campbell wrote a helpful review:
"Vince did an excellent job of recovering and repairing our grand, old sofa. It looks fantastic, has another lease on life and will carry on! Vince helped me to sort through fabric options and I was able to take samples home to see what suited. Pick up and delivery made everything easy as. Highly recommended 🙂"
Suite As Upholsterers' services made Michelle Kiernan feel like she bought a luxurious couch:
"We highly recommend Gene and Vince.They reupholstered our couch, offered great advice on fabric and piping. It looks like we have bought an expensive new couch. So if you have furniture that you find comfortable, then I would highly recommend that you reupholster and not buy new!"
3) West Auckland Upholstery and Covers Ltd.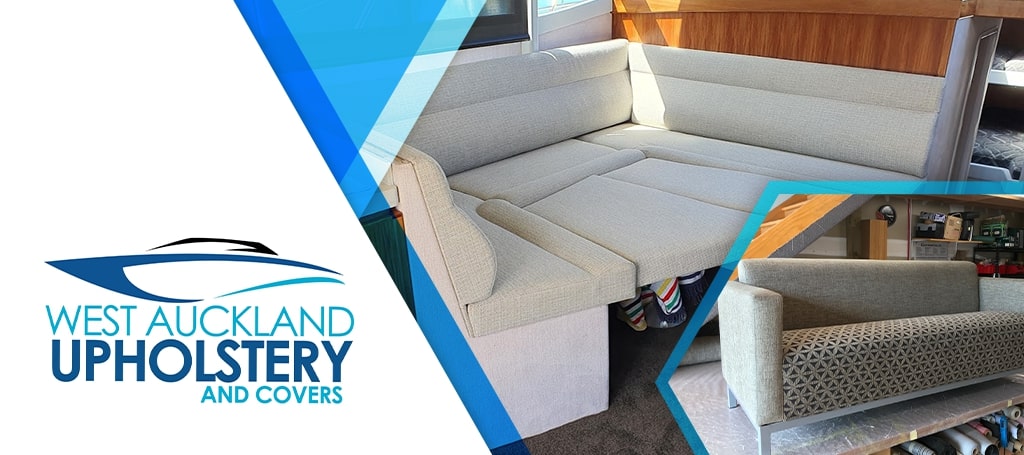 SERVICES
● Marine Upholstery
● Residential Upholstery
● Clears and Covers
● Automotive Upholstery
● Custom Bedding
WEBSITE
http://www.westaucklandupholstery.co.nz/
ADDRESS
10 Unit 2 Culperry Rd Glendene, Auckland 0602, New Zealand
CONTACT DETAILS
+64 21 0790343
OPERATING HOURS
Monday – Friday: 7:30 AM – 4:30 PM
With Auckland being deemed the City of Sails for its quays, boats, and majestic ocean views, marine upholstery has been a popular service to get, and many locals prefer to experience it through West Auckland Upholstery and Covers.
They're highly regarded for their expertise in premium marine upholstery services. They give their customers control of the planning and design process, and thereafter make sure to craft their upholstery based on the given specifications.
You should definitely check out their portfolio to see the many products of their work. Based on their past projects, we think that they exercise great precision to match their customers' needs.
This is thanks to the professionalism and dedication of their staff, led by the 20 years of experience of its owner Justin Auckram.
They also offer residential upholstery, though they're not as experienced with it, especially when considering the other entries in our list.
For Auckland seafarers who want to spruce up their boats and jetskis, definitely consider West Auckland Upholstery and Covers as your upholsterer of choice.
Premium custom marine upholstery
Excellent attention to detail
Professional, experienced staff
Less experienced in residential upholstery
Customer Reviews
Steve Hay's boat got a total makeover thanks to this upholsterer:
"Have just had the carpet replaced in the cockpit and helm station of my boat. Could not be more happy. The finish is fantastic. Has given the boat a whole new look and feel. Thanks Justin and Sharon."
Steven Osborne was highly impressed with how they revitalized his dining chairs:
"Excellent alround service and the finished dinning room chairs look even better than the originals…highly recommended?"
4) Upholstery Specialists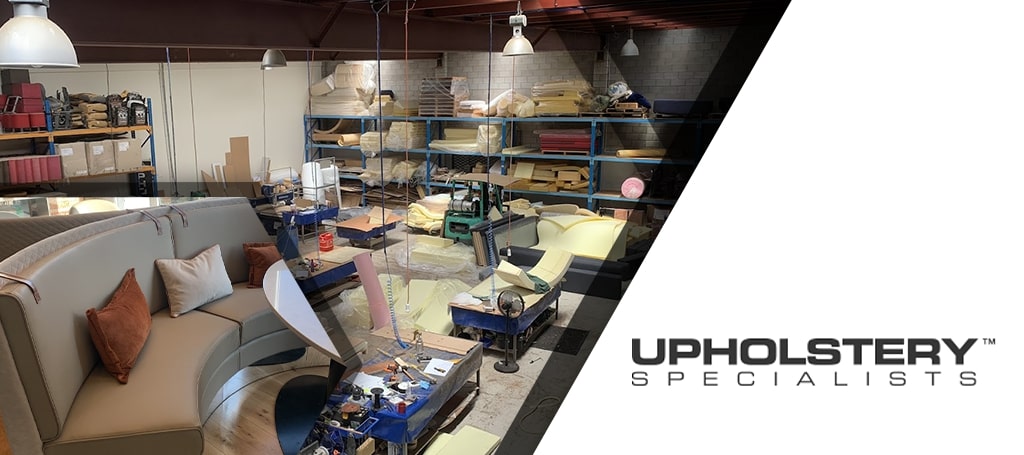 SERVICES
● Home and Living
● Marine Upholstery
● Commercial Upholstery
● Superyacht Upholstery
● Upholstery Repairs
● Auto Upholstery
WEBSITE
http://upholsteryauckland.co.nz/
ADDRESS
166 Harris Road, East Tamaki, Auckland, New Zealand
CONTACT DETAILS
+64 9 2735464
OPERATING HOURS
Monday – Friday: 8:30 AM – 4:30 PM
Upholstery Specialists is a prominent upholstery supplier and designer in New Zealand, with past clients ranging from famous fast-food chains to superyachts companies.
They offer a large selection of upholstery services and applications, including home furniture, commercial upholstery, car upholstery, marine upholstery, and upholstery repairs.
Those who want a simple recovery service will find their repair services especially impressive. Upholstery Specialists are very precise and use materials that best match the original used on the furniture.
Talking to them about your upholstery concerns is hassle-free and convenient. They're quick in responding to your quotes and inquiries, and even have you upload pictures of your furniture so that they can form the best opinion on what to do.
Because of their popularity, they usually have a large mix of returning and new customers, so be ready to wait quite a while before they get to you.
When that time comes, you'll see why we picked Upholstery Specialists as one of the best upholstery companies in Auckland.
Versatile upholstery services
Offers flexible furniture fabric repairs
Easy to communicate with
May take long to get to your order
Customer Reviews
Upholstery Specialists repaired Bob Fletcher's car seat, fast and easy:
"Had a tear in a leather seat of my car. Arranged a time for installation of new cushion purchased by me from car manufacturer. They estimated job to take 1.5hrs and it was achieved in 1.25hrs. Found them to have excellent customer service at a fair price."
Satisfied with their previous work, Roisin Lamb planned to hire Upholstery Specialists again in the future:
"These guys pulled out all the stops to get our boat squabs covered in time for the Easter holidays. They are very knowledgeable about marine upholstery and gave us some great advice on what products would work best for our needs. The craftsmanship is excellent and we"ll be getting them to do some furniture next!"
5) Snip-It Upholstery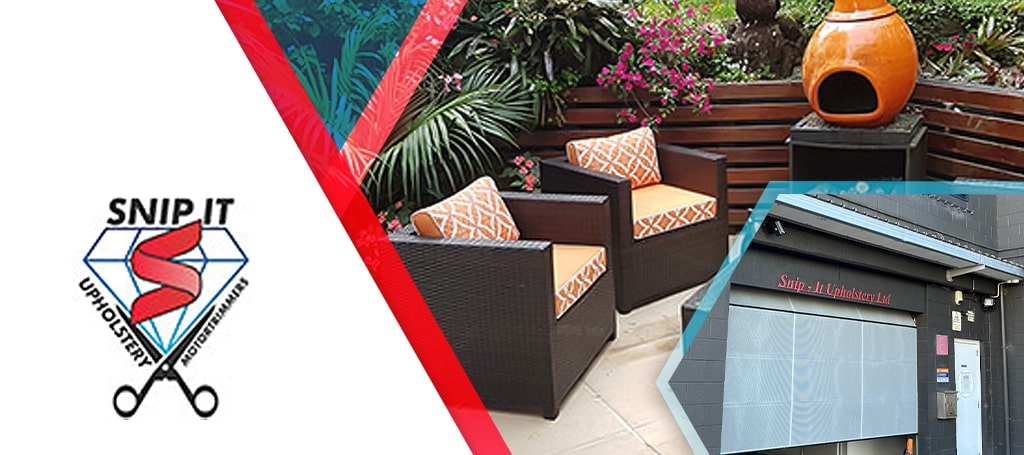 SERVICES
● Marine Upholstery
● Furniture Upholstery
● Automotive Upholstery
WEBSITE
https://snipitupholstery.co.nz/
ADDRESS
Unit E 60 Surrey Crescent, Grey Lynn, Auckland, New Zealand
CONTACT DETAILS
+64 9 3606366
OPERATING HOURS
Monday – Friday: 8:00 AM – 7:00 PM
Saturday – Sunday: 9:00 AM – 5:00 PM
While our other picks in the list are versatile in general, Snip-It Upholstery offers a unique kind of versatility as an upholstery company.
What we mean is the extensive coverage of applications they can do, including home furniture, cars, boats, gym pads, and outside furniture such as patio umbrellas and lounge chairs.
Snip-It uses long-lasting materials throughout all their offered applications. But for those who are anxious about the durability of their upholstery, they also sell premium protectants and cleaners to further protect and improve the durability of the upholstery.
While not quite related to upholstery, they offer unique home decor offerings including custom-tailored sheepskin coverings for chairs and paintings.
Overall, Snip-It is a clear choice for those who want their furniture done with upholstery that lasts for a long time. We also highly recommend Snip-It for services that other upholsterers don't often do like outdoor furniture and gym fixtures.
For those who are considering Snip-it, keep in mind that their delivery services are sometimes problematic and can be slow sometimes. Take it from us, though — their versatility totally makes up for it.
Wide variety of applications
Offers premium cleaners and protectants
Can do other fabric-related services
Delivery service can be slow
Customer Reviews
Michael Beck gave Snip-It a glowing recommendation:
"Excellent service. Product was damaged during delivery which was resolved quickly. Recommend this business."
Susan Ball was impressed about their service:
"Walter, is such an amazing guy, went above and beyond fixing our problem. Very Highly Recommended."
6) Mr Upholster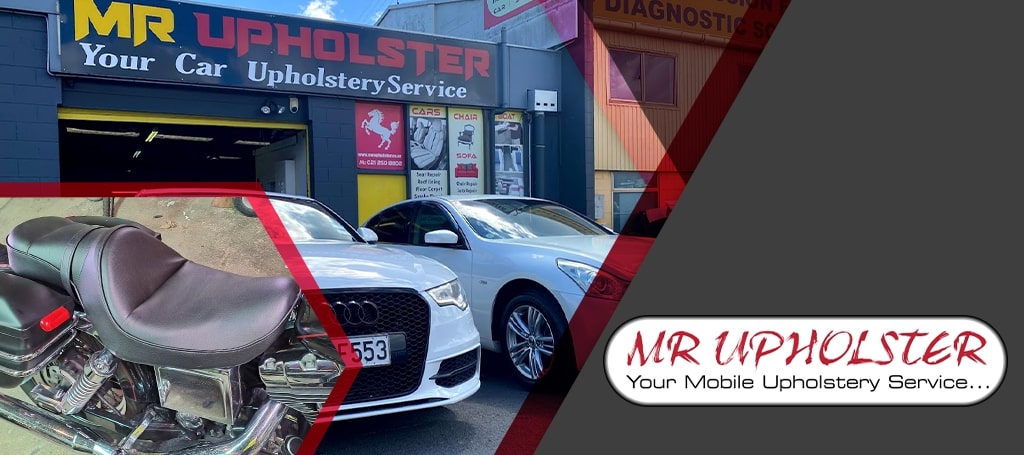 SERVICES
● Car Upholstery
● Marine Upholstery
● Furniture Upholstery
● Bar Upholstery
● Hotel Upholstery
WEBSITE
http://www.mrupholster.co.nz/
ADDRESS
6/35 Saleyards Road, Otahuhu, Auckland 1062, New Zealand
CONTACT DETAILS
+64 9 6002399
OPERATING HOURS
Monday – Friday: 8:00 AM – 5:00 PM
Located in South Auckland, Mr Upholster is a family-run upholstery business that specialises in automotive, marine, furniture, and hotel applications.
What caught our eye about this upholsterer is that, if you choose, they can do their services right at your home. For those who don't want to travel far, this is very convenient.
Plus, as many former customers reported, their services are done very quickly. On average, it takes less than a day for them to finish the job.
For those who have any concerns or questions about their work, they'll find their customer support to be friendly, professional, and informative.
Overall, Mr Upholster is a fantastic pick for quick and convenient upholstery services. Our only gripe is that their small team may lead to delays before they can get to you, though the speed of their work does make up for that.
Mobile upholstery services
Quick results
Convenient customer support
Customer Reviews
Faith Anae loved the swift 2-hour work from Mr Upholster:
"I couldn't be more pleased with the upholstery repair made to my car liner. Had taken him less than 2hrs. Affordable and Good quality at its very best. Thank you for the professional service, I will not hesitate to recommend this place to anyone!! Satisfied customer!!"
After experiencing quick, high quality upholstery work on his chairs, Paul Leuluso'o was elated with Mr Upholster:
"What a nice guy! Done my dining chairs. He was quick, good value for money and did top notch job on my chairs. I dropped off my chairs and 3 hours later, he calls to say they are ready! What a legend! Thank you, my chairs are awesome! Highly recommended and he is local. Call him, send him photos and he will call you immediately to give you a quote and he will work fast and do a quality job!"
7) Herati Tailors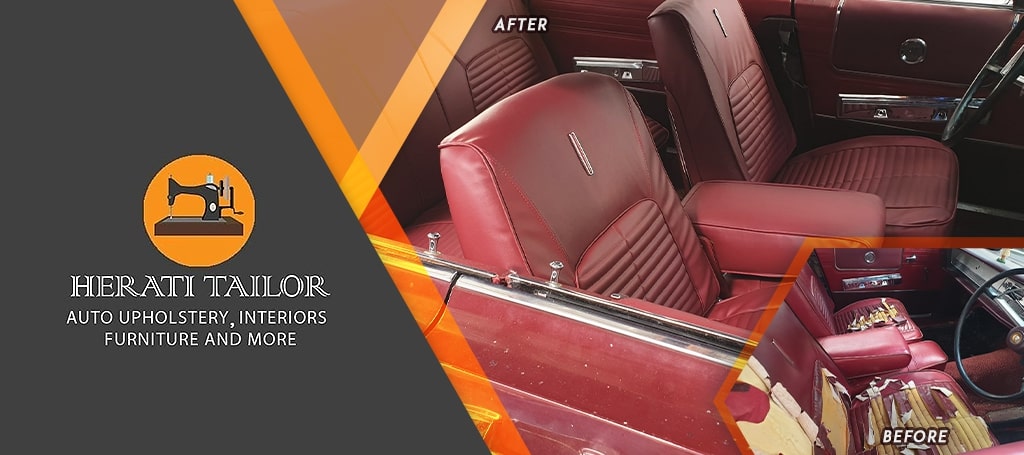 SERVICES
Car upholstery, Re-upholster Chairs, Restaurant Cushions, Re-upholster Couches
WEBSITE
https://www.heratitailor.com
ADDRESS
Onehunga Branch
2/6 Hill Street, Onehunga
Auckland

New Lynn Branch
Unit 5/3034 Great North Road,
New Lynn, Auckland
CONTACT DETAILS
Onehunga Branch
Phone: 0226084838
(09) 636 3014

New Lynn Branch
Phone: 0226084838
(09) 215 8646
OPERATING HOURS
Mon – Fri : 9am – 6 pm
Saturday 9am – 3 pm
​​Sunday: Closed
Herati Tailor is a long-standing upholstery shop in Auckland with two branches: Onehunga and New Lynn. These branches serve to make the business more accessible to the people of Auckland.
It's worth noting, however, that the quality of work doesn't diminish regardless of which branch you go to. Herati Tailor is known for its consistency, constantly delivering high-quality upholstery to clients since the time it first opened.
That's not the only thing we love about Herati Tailor. We also enjoy the fact that their team comprises highly professional experts whose main objectives is to provide amazing upholstery and attain 100% customer satisfaction.
Two branches
Upholstery for commercial and residential properties, vehicles
Quality upholstery at competitive rates
8) Auckland Restorers & Finishers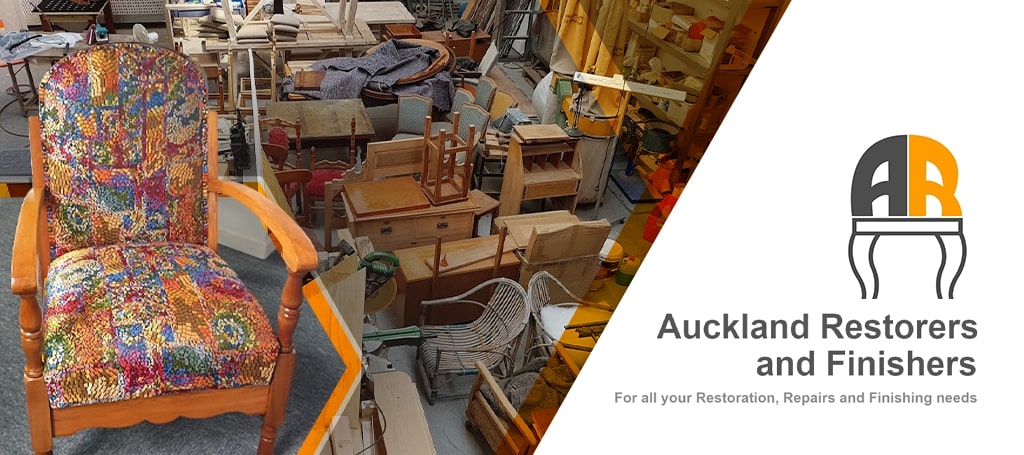 SERVICES
Full Furniture Restoration
Furniture Stripping and Sanding
Furniture Finishing
Made to order Furniture
Damage Repairs on Furniture
Staining to color required/ color matching
Upholstery works/ Repairs /Recovering
Repainting / Respray finish any color
WEBSITE
https://aucklandrestorers.co.nz/
ADDRESS
Unit 5 4 Waipareira Ave, Henderson
Auckland, New Zealand
CONTACT DETAILS
Phone: 09 837 8244 or 0800 030 700
Mobile: 021 778 175
Email:

[email protected]

OPERATING HOURS
Monday to Friday: 9AM to 4:30PM
Auckland Restorers & Finishers is a trusted furniture-service provider that has been helping residents with their beds, cabinets, tables, and more for years. Unlike others, they are also a one stop shop which means that they restore and bring life to existing furniture or even make new from scratch with upholstery!
We can recommend them if you've seen anything wrong with your current furniture since the services they offer are pretty extensive. Plus, they're definitely a good go-to company if you want custom pieces made.
However, they also offer pre-made pieces if you'd rather have one immediately.
They even have a no-obligation, free quote, which means you can simply give them a call and ask how much it would cost you.
One should not, however, that they're relatively small scale, which means they can only take on a few projects at a time.
Has pre-made pieces on their online shop
Offers no-obligation, free quotes
Wide range of services
Can only take on a few projects at a time
How to Choose the Best Upholstery Auckland Company
All upholsterers are good at breathing new life into your furniture, but only a few of them can truly satisfy your needs.
It can be hard to identify the best upholsterer that fits the bill, so here are some tips to help you make an informed decision.
1. Look at services
Furniture upholstery is a staple service of all upholstery companies, but it doesn't mean you're good to go with any.
For instance, some upholsterers have particular materials that others don't, which is important to consider if you have some specifications in mind for your furniture.
It's a good sign if an upholstery company offers a wide variety of services like mattresses, cars, and even boats.
2. Browse portfolio
In some senses, upholstering is an art form, and every upholsterer has a different way of doing it. Thus, upholstery companies tend to have a portfolio in their website for potential customers to check out.
Their portfolios are a great way for you to check their best works and determine if what they do suits your taste.
3. Get a quote
If budgeting is a concern for you, it's possible to ask for quotes from different upholsterers for you to compare. Make sure that your chosen companies offer similar services so that the comparison is fair.
4. Check customer reviews
The ideal upholsterer should be easy to communicate with for any concerns or changes with the furniture. To learn if a certain upholstery company has this trait, you can check their customer reviews.
Some past customers can mention how convenient it was to work with a certain upholstery company, which should tell you whether or not working with said upholsterer will be hassle-free.
FAQs about the Best Upholstery Auckland Companies
---
Get your upholstery looking like you bought it yesterday with the best upholstery Auckland companies we listed here.
Do you agree with our selections pertaining to this topic? Let us know what you think by sending us a message and we'll get back to you in a jiffy.
With your upholstery fixed and fabulous, you'll need to clean it along the way to keep it spotless and allergy-free. For this, you can read about the best upholstery cleaning companies in Auckland.