By Ruby Singh
Planning a trip all over Christchurch or around Mt. Cook? If you're thinking of freedom camping, you're on the right page — we're listing the best van rentals in Christchurch here.
There are many things to discover and explore in Christchurch. It is rife with art galleries, museums, and cafes: just the place to relax and have a stroll.
Visit the effervescent botanic gardens in any season, see the beautiful blue penguins swimming in the International Antarctic Centre, and of course have a swim or get a tan in Sumner Beach. All of that becomes possible with the right itinerary and campervan.
So without any further ado, let's get on with the best van rentals in Christchurch. These are the companies to go to for a vehicle that will let you explore all Christchurch and its surroundings have to offer.
1) Kia Ora Campers
BEST FOR 
Competitive Rates
FLEET
2, 3, 4 and 6 Berth Campervans
WEBSITE
https://kiaoracampers.co.nz/
ADDRESS
560 Landsborough Road Timaru, New Zealand
CONTACT DETAILS
+64 21 176 4079

+64 21 132 9830

OPERATING HOURS

Monday to Sunday: 8am – 6pm
Kia Ora Campers offers affordable campervans so you can see the fantastic South Island of New Zealand in a 2 Berth Campervan, 4 Berth Campervan or 6 Berth Motorhome. All of the 3, 4 & 6 Berths Motorhomes have awnings.
They have a modern fleet of campervans that are fully equipped with solar panels for longer freedom camping, toilet, shower, hot and cold water, cookers, heaters, fridge, crockery, cutlery, all bedding linen (sheet, pillow, towel, duvet per person) all cooking equipment and microwave in most. Their campervans hire includes modern & fully self-contained certified motorhomes with a solar panel for longer freedom camping time / toilet / shower / bedding linen / carpeted floors / cooking utensils and equipment / TV that plays DVD's / certified for freedom camping / 24 hour AA roadside assistance and comes FREE of charge – camp
table / chairs / GPS / maps / toilet chemical / portable BBQ.
Kia Ora Campers charge $8.00 per 100 kilometres you travel for the NZ diesel road tax recovery fee. You can travel as many kilometres as you want. They deduct the kilometre fee at the end of the hire from your bond.
Full insurance is included in the daily hire price and they then take a credit card imprint only (not deducted from your card) for $3500.00 for 4 & 6 berths & $2500 for 2 berths, the Insurance excess/bond which they hold onto it until the end of the hire.
Kia Ora promises to beat or match any price on comparable motorhome or camper for the upcoming 2020/2021 season.
Highlights
Affordable campervan rates
Modern and self-contained fleet
Beats competitor's prices
Customer Reviews
Dylan Hardiman comments on Facebook:
"Friendly to deal with and an awesome first experience At a really good price. Me and my partner are already planning a trip to get a camper and see more of nz, cheers guys!"
2) NZ4U2U Caravans
| | |
| --- | --- |
| BEST FOR  | Luxury Caravans |
| FLEET | Caravans |
| WEBSITE | http://www.nz4u2u.com/ |
| ADDRESS | Wilkinsons Road, Christchurch, New Zealand |
| CONTACT DETAILS | +64 22 069 4828 |
| OPERATING HOURS | Monday to Sunday: 9am – 5pm |
While providing their customers with modern luxury caravans for rent, NZ4U2U Caravans ensures that their customers will have a stress-free outing. They are committed to providing you all the comforts of being at home while you're on vacation.
They also offer itineraries if you don't have anything planned or if you came unprepared. You can visit their Tours section to find out more.
While travelling, you don't have to worry, for their caravans also contain safety equipment. It includes a first aid kit, smoke and LPG alarms, GPS locator and electrical mains cable. NZ4U2U Caravans wants to make sure that many people can come and experience New Zealand's beauty to the fullest.
Highlights
Contemporary, luxe caravans
Stress-free excursion
Ready itineraries arranged for you
Safety equipment and kits supplied
Customer Reviews
Jen writes a reliable review on Google, if you have pets:
"The partner and I were really impressed with NZ4U2U with there dog friendly caravans. They really went above and beyond for us and even opened up late so we could get the caravan after work.
We went away for a long weekend and had a blast. The Bailey model that they provide has a really good heater, bed was comfy and the optional awning extra was fabulous with the dogs."
3)  Travellers Autobarn

BEST FOR 
Budget Prices
FLEET
Station Wagon, Chubby Campervan, Kuga Campervan, HI5 Campervan
WEBSITE
http://www.travellers-autobarn.co.nz/
ADDRESS
238 Roydvale Avenue, Burnside, Christchurch 8053, New Zealand
CONTACT DETAILS
NZ: 0800 348 348

Australia: 1800 674 374

International: +61 2 9360 1500

OPERATING HOURS

Monday to Friday: 9am – 5:00 pm
Saturday and Sunday: CLOSED
For budget campervans with lots of space, Travellers Autobarn fits the picture. The fleet are the latest models, with convenient layouts and all the necessities.
There are three choices of 2 and 3 berths inside compact, easy-to-drive, and safe campers. You can pick from the Chubby campervan, Kuga campervan, and the biggest of the bunch called Hi-5 campervan.
The only thing is that the portable toilet is not included unless you add on. Doing so will make your ride certified self-contained with unlimited kilometres and 24/7 roadside assistance.
Even if you're 18 (provided you have the licence) you can hire vehicles from Travellers Autobarn. And two depots are available in the country, one in Auckland, and the other in Christchurch.
Highlights
Spacious and convenient inside
A wide selection of campers
Unlimited kms and 24/7 roadside assistance
Customer Reviews
Ghislain Dreyer writes on Google Reviews:
"For our first van experience, we could not have better welcome from Luna. In French, she explains all, very clear, professionnal and helpful. I definitively recommend travellers autobarn. The van was very good, almost new. Thanks a lot."
4)  Iconic Motorhomes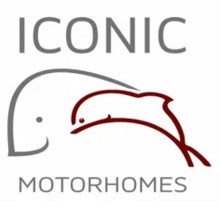 BEST FOR 
Classy Home in a Campervan
FLEET
Kon-Tiki Black, Series 7 Black, Bolero Black, Rio Black, The Bessie, Gr8 Escape, The Escape and The Sundance
WEBSITE
https://www.iconicmotorhomes.com/
ADDRESS
260 Ferry Road, Waltham, Christchurch, New Zealand
CONTACT DETAILS
(03) 366 4364

Skype: chch.iconicmotorhomes

OPERATING HOURS

Monday to Friday: 9am – 5pm

Weekends and Public Holidays: 8am-11am
Like to feel at home in a campervan? You can with the multi-award winning Iconic Motorhomes, one of the companies offering the best van rentals in Christchurch.
Inside and out, the campers are just mind-blowing amazing — you won't even believe you're in a campervan. And the internal layout is a masterpiece, without missing a beat on the amenities.
It has heaters, air conditioning, a toilet, a shower, a stove, and a kitchen sink, not to mention satellite TV. You get 2 beds for adults and a drop-down bunk bed overhead for children.
For easier driving, pick the Bolero, as it has a camera and sensors as you are parking in reverse. Then for easy manoeuvring and budget prices, you can go for the Sundance instead.
The team at Iconic Motorhomes always inspects and examines the campervans before being hired by customers. This way, they can make sure that the customers have the best experience.
Highlights
Elegant internal layout
Safety assured campervans
Complete amenities
Award-winning company
Customer Reviews
So what do customers think about the campervans from Iconic Motorhomes? Here's Sue and Phil Parkinson's review, as posted on the website:
"We hired the Black Series 7 last January and it was such a great van. The Crew at Iconic are terrific, helpful and efficient. We highly recommend Iconic and are now booking for January 2021 to once again enjoy the luxury of travelling in one of their impeccable vans."
5) Britz

| | |
| --- | --- |
| BEST FOR  | Campervans That Have Everything You Need |
| FLEET | 2 Berth eVolve (EV), 2 Berth Venturer, 2 + 1 Berth Venturer Plus, 3 Berth HiTop, 4 Berth Voyager, 4 Berth Explorer, 4 Berth Discovery, 4-6 Berth Frontier, 6 Berth Vista |
| WEBSITE | https://www.britz.com/nz/en |
| ADDRESS | 159 Orchard Road, Christchurch Airport, 8053, Christchurch, New Zealand |
| CONTACT DETAILS |  03 357 5624 |
| OPERATING HOURS | Open everyday: 9:00am to 3:30pm |
Your trip is supersized and six times the fun with Britz campervans. Your whole family can come along for this spectacular ride with you if you go with this one of our picks for the companies with the best van rentals in Christchurch.
Prices come cheaper here with Britz matching the rates of its competitors. The fleet consists of 2, 2+1, 3, 4, and 6 berth campervans, and new electric vehicles.
It's really comfortable inside, with everything you can ask for — kitchen, bedding set, sink, couches, overhead bunk, chairs, tables, you name it.
Basic insurance is part of the payment. However, we recommend that you upgrade to the inclusive option to have zero liability plus loads of perks like Wi-Fi, heater, and extra linen sheets.
Highlights
Cosy and comfortable interior
Variety of modern cars
Cheaper prices
Option to upgrade to zero liability insurance
Customer Reviews
Sergey Chernov writes a helpful review on Google:
"A place located very conveniently nearby Auckland Airport. There is a bus transfer from there which makes the whole process much more friendly. We arrived within a High peak season and the office was full, but stuff was very friendly and polite. The campervan had a pretty low mileage and we had no problems with it within a whole trip."
6)  Affordable Motor Home Rentals
BEST FOR 
Exceptional Customer Service
FLEET
Motorhomes, Campervans and Sleeper Vans
WEBSITE
https://www.affordablemotorhomes.co.nz/
ADDRESS
480 Johns Road, Harewood, Christchurch, New Zealand
CONTACT DETAILS
0800 223 304

+64 3 360 3587
You get more than a competitive price with Affordable Motor Home Rentals. You get really good customer service from Lynda and Duncan — honest, dependable, responsive, and friendly.
Although the cars are not the newest, they are maintained to be efficient and smooth on the road. Their fleet consists of 2 or 2+1 berths ideal for a couple and one child or best of friends.
All 5 campervans are certified self-contained and are fitted with hot and cold pressurised water, a shower, a toilet, a comfy bed, kitchen appliances, a fridge, chargers, and airbags for safety.
Depots are located in Auckland and Christchurch and if you're staying on one island or heading all the way to the other island, you can drop them a line to get a special one-way discount!
Highlights
Excellent customer service
Quality vehicles at an affordable price
Certified self-contained campervans
Check for a special one-way discount
Customer Reviews
Nicky Bromhall rated the company an amazing 9/10 where he said:
"Our Affordable Ford transit motorhome was great. We had a thorough induction from Lynda before we set off and everything went to plan. Maybe not the newest or smartest van on the road it was nevetherless very easy to drive, economic and very comfortable. Inside all in great working order, the hot shower was a treat and when set up, the double bed was enormous and comfortable. Would certainly recommend Affordable very happily."
7) Wilderness Motorhome Rentals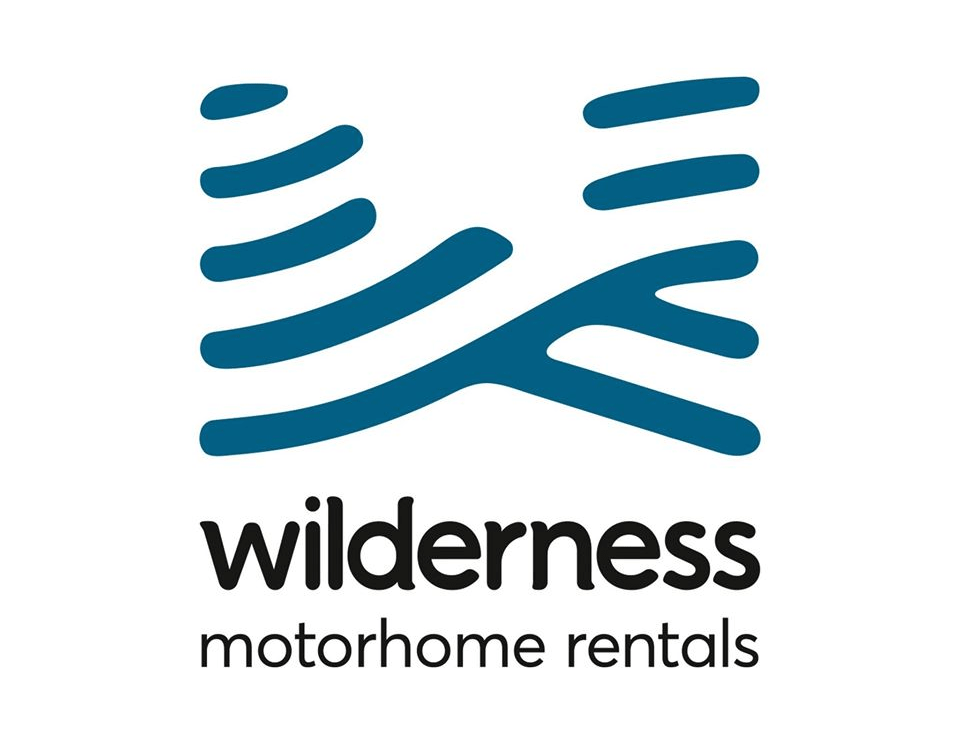 | | |
| --- | --- |
| BEST FOR  | German Quality Campervans |
| FLEET | Campervans, Motorhomes |
| WEBSITE | https://www.wilderness.co.nz/ |
| ADDRESS | 3 Export Avenue, Harewood, Christchurch 8051, New Zealand |
| CONTACT DETAILS | +64 9 255 5300 |
Wilderness Motorhomes brings unparalleled quality and customer service to their campervans. An epic 4.9 average rating from more than 2,000 reviews can support that proposition.
Being German-made, their fleet is all about quality. From the bed and hob to heaters and air conditioner through to camper safety and support, they are above the competition.
With fancy names that are apt, they have a fantastic range of 2 and 4 berths that have the creature comforts while others are smaller in size and hence, easier to drive.
What sets them apart is that before you start the engine, the team will conduct an introduction to the camper, providing useful info to help you familiarise yourself with the vehicle and keep you safe on the road.
They are environment stewards too in that they strive to reduce their carbon footprint, whilst giving back to the community. That's how they keep and honour the Tiaki promise.
Highlights
German-made campervans
Great selection of vehicles
Excellent customer service
Does their part for the environment
Customer Reviews
Stoked about driving with Wilderness Motorhome Rentals, Mike Penner said on Google Reviews:
"Ace experience all the way through. Great service and staff. Equipment was all good. Help along the way was excellent. And we had SUCH a great time. Would definitely do it again with this company."
8)  Walkabout Rentals

BEST FOR 
Enjoyable and Carefree Campervan
FLEET
Mitsubishi Fuso 6-Berth Luxury, Automatic FIAT 2+1 Lowline Magis (2017), Automatic Fiat 2-Berth Prestige (2015) and CI Magis 63P 2-Berth
WEBSITE
http://www.walkaboutrentals.co.nz/
ADDRESS
11 Holt Place, Burnside, Christchurch 8053, New Zealand
CONTACT DETAILS
+64 9 8331163

+64 9 8108999
When travelling around New Zealand, you will need Campervan Hire NZ or Motorhome Rental NZ for transportation and a place to stay. With Walkabout Motorhome, you can stay the night anywhere of your choice. Be it summer or winter— Walkabout Motorhome has your back!
With their help, you can have a hassle-free travel while on a holiday in New Zealand. They specialize on a various of motorhomes, most of which include a shower and a toilet.
With their services, you can see the beautiful scenery while travelling in their Luxury Campervan Hire NZ. They maintain a high level of ongoing service schedules, to ensure that their vehicles will provide you with a carefree and very enjoyable holiday experience.
Highlights
Hassle-free travels
Most models include a shower and toilet
Regular maintenance schedules
Customer Reviews
"Attn Kirstin I wish to thankyou so much for making our trip so enjoyable we spent 30 days in a Magis Fiat Ducato it was brand new 2014 model, it was simply superb, it drove like a bigger car, we were so taken back with your help all round , our flight was delayed and shane stayed back to help us. We so loved nz we want to come back in 2015 we will see you next time."
9)  Brian Roberts
BEST FOR 
Prompt and Efficient Services
SERVICES
Towing, Panel and Paint, and Automotive Diesel Repairs
WEBSITE
http://www.brianroberts.co.nz/
ADDRESS
Towing and Panel & Paint – 207 Manukau Road Pukekohe, New Zealand

Automotive Diesel Repairs: 39 Adams Drive Pukekohe, New Zealand

CONTACT DETAILS
(09) 238 4207
OPERATING HOURS

Monday to Friday: 8am – 5pm
Saturday: 8am – 12pm
Brian Roberts is a specialist when it comes to Heavy Haulage, Panel Paint, Diesel Repairs and many more services. Since 1981, he has been operating in Pukekohe with his friendly and experienced staff.
Their salvage vehicles are varied so that they can accommodate the wide range of jobs they encounter every day. They have forklifts, tractors of 2 sizes, 2 large hiab trucks, as well as small, medium, and large winch trucks– you can rest assured that they can recover any vehicles of all sizes.
With their prompt and efficient services coupled with their qualified and dedicated staff, they vow to give their very best in every transaction with their customers. In addition, they always make sure that their procedures and products are all environment friendly.
Highlights
Qualified and passionate staff
Offers a varied selection of towing vehicles
Engage in sustainable practice in their business
Customer Reviews
Judy Wedgwood writes on Google Reviews:
"Best business I have ever used whilst in Auckland great value and everything went so well they do exactly as they say and more
Great People would recommend them to everyone!!"
10) PiwiWiwi Campervan Rentals
Need a lift while travelling the beautiful country of New Zealand? Well, you're in luck, for the coolest, family-run, campervan rental company is here.
Unlike other rentals, the PiwiWiwi Campervan Rentals is truly unique in this industry, for they offer a very personal boutique style of service. They do not treat their guests as strangers– for them, their guests are family, and they simply love helping their families have an amazing experience in their beautiful country.
Included in their Toyota HiAce vans are the most comprehensive fit-out camper kits in the country, which is a personal gift from them to help their clients have a hassle-free ride. All they want is for you to fully enjoy New Zealand, that's why they are willing to go the extra mile of helping you achieve the perfect vacation.
Highlights
New 2019 Campervans
Good Customer Service
Customer Reviews
Here is a review left by a very satisfied client:
"We had an absolutely wonderful experience with PiwiWiwi. We had the van for 21 days driving it everyday and had no trouble with it at all. The layout of the van is very well thought out and there is plenty of space. It was very clean and Nick made sure there was everything we needed, even a hot water bottle which was a lovely touch! We were offered extra blankets due to the weather being a bit colder and the bed was very comfortable. Nick gave us loads of advice for planning our route and was only a call or a text away if we wanted to contact him. He really went the extra mile with us once our flights and travel from New Zealand was stopped due to the coronavirus lockdown, offering us help, being understanding with changing plans and even a place to camp near him if we got stuck. We were glad to have booked with a smaller company as we felt we had a really genuine experience and have already recommended them to all our friends and family. We can't wait to be able to go on another holiday using one of their vans. We honestly believe there is no better campervan company in the whole of New Zealand." – Ashleigh Watchamacallit
---
And that will be all for the best van rentals in Christchurch. The trick is to always plan ahead when it comes to hiring a campervan in order to get the best price and secure the car you have chosen.
Do you have any questions pertaining to the topic? If so, you can just let us know and we will get back to you first thing.
If you don't mind nixing the accommodations (or using a hotel instead!), you can travel light with a car. For this you can read the best car rental services in Christchurch.