The 6 Best Van Rentals in Wellington
Riding in a campervan is a great way to experience New Zealand. If you miss those road trips you've had a few years ago, it is time to do it again with the best van rentals in Wellington.
What's really fantastic about it is being able to have the freedom and time to explore by yourself or with close friends. You get to live and unwind by travelling, free from hectic work and stress.
Welly and New Zealand are full of national parks, picturesque harbours, native wildlife, and surfing. It's all around you and trust me, campervans will give you an amazing time.
Therefore, we have chosen the best van rentals in Wellington so you can get started on your big adventure. Here they are:
1) Wicked Campers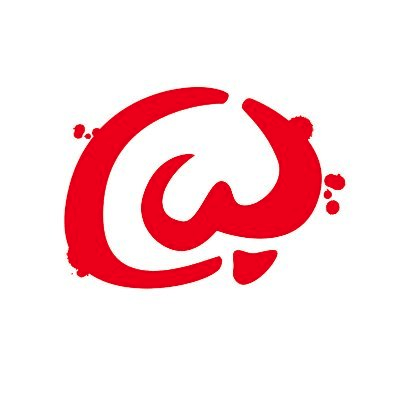 BEST FOR
Best Price Guarantee
FLEET
Grip 4 x 4 (2-5 persons), Wicked Van 2, Wicked Van 2-3, Aventus 2, Mystery Machine 2, Cars, Motorbikes and Jeeps
WEBSITE
https://www.wickedcampers.co.nz/
ADDRESS
6 Hawkins Street, Waiwhetu, Lower Hutt 5010, New Zealand
CONTACT DETAILS

NZ: 0800 24 68 70

International: +643 2222 375

OPERATING HOURS

Monday to Friday: Open 24 Hours
Saturday: 7am to 9pm AEST
Sunday: 8am to 9pm AEST
Wicked Campers gets you the best price guarantee and an eye catching paint job on the campervan. It might be a Mystery Machine, Pink Panther, the Beatles, or the Grim Creeper.
Firstly, the price-to-beat guarantee means if you find other renters with a lower price for the same campervan with the same destination and date, the staff will match it and lower it by 10%.
Inside the vans, you get a kitchenette, double bed, esky, and a storage space for your clothing, camping or wet suit, extra pair of shoes, and snacks. You'll be ready for a wicked trip with these vehicles!
And the pick-up location is at Hawkins Street in Waiwhetu, Lower Hutt, Wellington, which is right next to Epuni Motors. Again, convenient since it's easy to get to.
Highlights
Eye-catching and stylish campers
Beats competitor's prices by 10%
Accessible pickup location
2) Jucy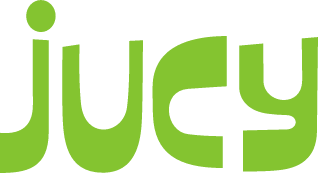 | | |
| --- | --- |
| BEST FOR | Outstanding and Safe Campervans |
| SERVICES | Cars, Campervans, Hotels, Boat Cruises |
| WEBSITE | https://www.jucy.com/nz/en/ |
| ADDRESS | 13 Jean Batten Street, Rongotai, Wellington 6022, New Zealand |
| CONTACT DETAILS | 0800 399 736 |
| OPERATING HOURS | Monday to Sunday: 8am – 5pm |
Jucy is one of the companies you can't skip when it comes to the best van rentals in Wellington. It has affordable rates, a full range of accommodations, and outstanding and safe campervans.
Take the Jucy Chaser to the road where it sleeps 3 (two below and one overhead) and is fitted with a kitchenette and dinnerware, plus you get free bath and tea towels.
Or drive the lighter Jucy Cabana if you're just a couple or a parent and child. It is equipped with a fridge to cool a bottle of milk, orange juice, or sandwiches; along with bench seats for lounging.
Your safety and enjoyment comes first with them too. They offer round-the-clock breakdown assistance and unlimited kilometres so you can make the most of your excursion.
Plus, since Jucy has many depots in major cities, it is all the more convenient. For example, you can board your camper onto Wellington's interisland ferry and resume your trip in the South Island with ease.
Highlights
Awesome campervan choices
Full range of accommodations
24/7 roadside assistance and Unlimited kilometres
Convenient collection and return locations
Customer Reviews
Dan Gough said on Facebook:
"Great week travelling the Nth Island with my son. Lots of adventures and even more memories! The van was very comfortable and easy to drive."
3) Pacific Horizon

BEST FOR
Safety-Vetted Campervans
FLEET
Pacific Horizon 2 + 1, GEM-2, GEM-4, 4-Berth Fuso, 4-Berth Mercedes and SAM
WEBSITE
https://www.pacificmotorhomes.co.nz/
ADDRESS

25 Ulric Street, Plimmerton,

Porirua, New Zealand

CONTACT DETAILS

+64 4 233 8881

0800 808 882

AU: 1800 284 315

OPERATING HOURS

Monday to Friday: 9am-5pm

Saturday: 9am-12pm
Sunday: Closed
Mercedes motorhomes . . . what can top these models among the best van rentals in Wellington? Safety is assured with fairly new cars, 4-wheel drive, and compliance with safety standards.
All of the campers have a kitchen and shower and due to the enormous space. What's more, the bed can be left alone without folding it back, especially with the GEM and SAM models.
However, for couples, you can board the 2+1 berth — which is still quite spacious inside with a heater, toilet, shower, and table. No add-on costs are to be charged there too.
Anyway, the campervans are the reason we picked this as one of the companies offering the best van rentals in Wellington. The fleet is great and very fun to drive.
This company's depots are located in the city centres of Wellington, Auckland, and Christchurch. That keeps the process easy from the pick-up to the drop-off.
Highlights
Modern range of fleet
Complies with industry's safety standards
Easy pickup and dropoff
Customer Reviews
Paul T John commented on Facebook:
"Excellent experience with this wonderful family run enterprise. Maryann and John were very helpful throughout; making our family vacation (First time in New Zealand and first time in a campervan) a very memorable one..
I would surely go with Pacific Horizon again. Thank You."
4) Kiwi Motorhomes

BEST FOR
Family Trips Around New Zealand
FLEET
4-Berth/Manual, 5-Berth/Manual, 6-Berth/Manual and 6-Berth/Automatic
WEBSITE
https://kiwimotorhomes.co.nz/
ADDRESS
Walter Strevens Drive, Takanini, Auckland 2112, New Zealand
CONTACT DETAILS

Phone: +64 21 222 1434

Whatsapp:+64 212 221 434

OPERATING HOURS

Monday to Friday: 9am – 5pm
Kiwi Motorhomes is a family business set up by Varnier and Leon in Wellington. Kiwi Motorhomes is all about affordability too, with two main choices of mid-range or premium campers.
A great choice for families, they offer 4-6-berth vehicles that are certified self-contained, meaning each one complies with the freedom camping standards by having a restroom and shower.
You won't be blindsided by costs that pile up as you drop the car off either. To guide you on the road, you can request GPS as well as extra chairs, board games, baby or booster seats — all for free.
What's more, the vans in the fleet are new and the latest in line, besides being well-maintained. This makes your driving smooth, enjoyable, and unforgettable.
This is why Kiwi Motorhomes is one of the companies to go to for the best van rentals in Wellington.
Highlights
Self-contained certified campervans
Great campervan options to choose from
Makes for an excellent, smooth driving
Affordable prices
Customer Reviews
Let's see Iwan W's comment on Google Reviews:
"Kiwi Motorhomes were brilliant, the camper was spotless, we had no issues when handing it back and it was a little bit of luxury and the gift of a bottle of wine was a lovely touch. I would 100% recommend them and use them again!"
5) BEDVANZ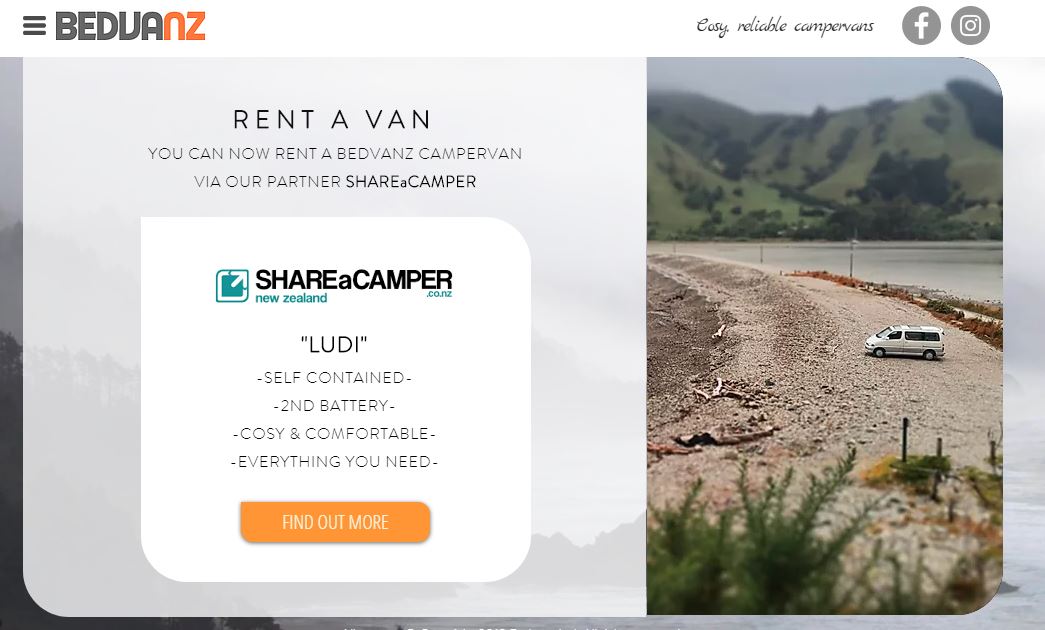 BEST FOR
Reliable and Neat Vans
SERVICES
Van Rental
WEBSITE
https://www.bedvanz.co.nz/rent
ADDRESS

276 Shelly Bay Road, Maupuia,

Wellington, New Zealand

CONTACT DETAILS

+64 20 482 6826
Through SHAREaCAMPER, you can rent a campervan from BEDVANZ. Their cosy, certified self-contained campervan has a 2nd battery and everything you need for your tour around NZ.
"Ludi," BEDVANZ's campervan-for-rent, is a Toyota Hiace Granvia, one of the most reliable vehicles ever made and she has a '1KZTE' 3.0l TD engine and these engines are widely regarded as one of Toyota's best. No smoking is allowed in the van. Where possible it is recommended to cook outside, and no animals/pets are allowed.
Highlights
Reliable, neat and well-maintained vans
Certified self-contained
Customer Reviews
Here's a Facebook review from Laura Degrève:
"We bought Kiki in November and she's been perfect for our travels. The car proved it's very reliable, in 5 months we didn't have any problems.
Simon kept in touch with us and asked frequently how everything was going. After a couple of months we stopped by and he helped us out with scratches that we made on the car. I have absolutely no regrets in buying our home here."
6) Tui Campers

| | |
| --- | --- |
| BEST FOR | Economical Rates without a Drop in Quality |
| FLEET | Deluxe Sleepervan, Trail Finder 2/3, 4+1 Trail Finder, Trail Seeker, Trail Adventurer 2+1, Tui Bush Camper, Bunkie Sleepa 4 Berth and Trail Explorer |
| WEBSITE | https://www.tuicampers.co.nz/ |
| ADDRESS | 142 Robertson Road, Mangere East, Auckland |
| CONTACT DETAILS | |
| OPERATING HOURS | Monday to Sunday: 8am – 5pm |
Book now with Tui Campers if you want economical rates and top-condition campervans. Depots are dotted across 9 locations across the country, including Wellington, Christchurch, and Auckland.
Its fleet consists of 2-5 berth campers that are suitable for the terrain in New Zealand. Layouts are designed to keep you comfortable and relaxed, just like in a true home.
Together with this, you get unlimited kilometres to drive to your heart's content. Also you get 24/7 roadside assistance so that whatever happens, the team can come to you and solve the issue.
However an add-on cost will be applied for things like a boogie board, outdoor chair, porta cot, GPS, and esky or coolers.
With Tui Campers, safety and low pricing appeals to travellers in the area.
Highlights
Top-condition campervans
Comfortable and relaxing interior
Economical prices
24/7 roadside assistance
Games and entertainment add-ons available
Customer Reviews
Here's a snippet from Paul Michael's Google Review:
"I've just returned from a two week South Island trip in the Tui Trail Adventurer. This camper was an absolute dream to drive – basically like driving a car but with the luxury of a shower, toilet and bed in the back. I had no troubles at all parking up wherever I wanted for the night and the diesel heater kept me nice and toasty!"
---
And that's all for the best van rentals in Wellington. Apart from providing you with the best campervans, these teams can help you just as much to set up your schedule or travel agenda.
Campervans are famous in a country like New Zealand, so have you tried hiring from these suggestions before? Tell us your thoughts about it and we might put your statement in the article!
You have seen the best campervans in Wellington, but if you'd like to know about the best ones in the entire country, you can read the best van rentals in New Zealand.