The 9 Best Waxing Wellington Studios
Want to maintain your good looks by waxing thick or out-of-place hair off your face and body? To help you with this, we've gathered here the best waxing Wellington studios.
We found the ones that have hygienic, safe and gentle waxing methods. In addition, we chose those that have the best-quality waxing products for excellent results.
Also, we read some of what customers have been saying. This proved to us that we've selected the right ones for this list.
So if you're ready to gain back your confidence, we now bring you the best waxing Wellington studios!
1) Strip Wax Boutique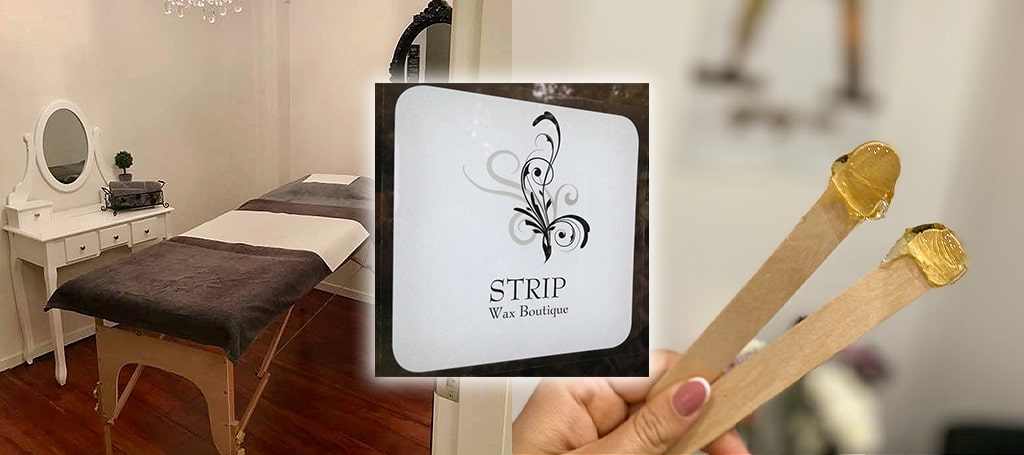 BEST FOR
Brazilian Waxing
SERVICES
Brazilian Waxing
Bikini Waxing
Underarm Waxing
Facial Waxing
WEBSITE
https://www.stripwaxboutique.co/
ADDRESS
Level 1, James Smith Building, Cuba Street, Te Aro, Wellington 6011, New Zealand
CONTACT DETAILS
—
OPERATING HOURS
Monday & Thursday: 9am – 7pm
Tuesday & Wednesday: 8.30am – 6.30pm
Friday: 8.30am – 7pm
Saturday: 8am – 12pm
Strip is a boutique waxing studio offering a complete range of services including Brazilian, bikini, underarm and facial waxing.
They pride themselves on offering fast and safe hair removal treatments at a very affordable price! Sanitation and hygiene practices are of prime concern to them.
They use Lycon wax products to make you feel super-comfortable, smooth and fresh on your entire body. You can choose from either chocolate or strawberry waxes.
Also, waxing treatments last for a shorter 15 to 25 minutes — way better than the usual 30 minutes to 1 hour of rivals.
They are based in three locations: Wellington, Auckland, and just recently in Nelson.
Highlights
Specialises in Brazilian waxing
Safe and fast hair removal treatments
Follows high hygienic standards
Chocolate or strawberry wax products
Affordable prices
Customer Reviews
Here's what one customer, Tamiris Rahim, wrote on Google Reviews:
"Totally recommend. Kate and Carina are lovely, make you feel very comfortable and do a great job, very happy – simple, clean and tidy place in a very handy location. Also prob the best priced in town (bonus!)."
2) Off & On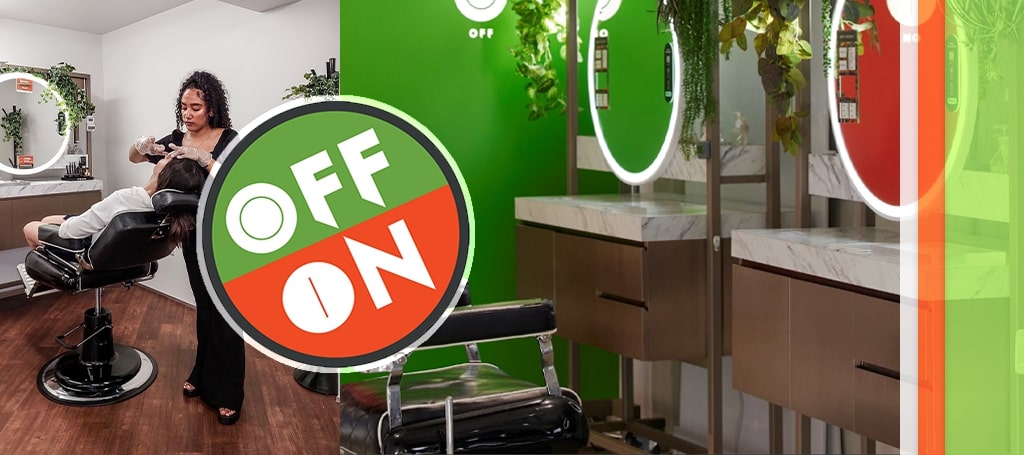 BEST FOR
Painless and Sanitary Waxing
SERVICES
Waxing
Laser Hair Removal
Dermaplaning
Brows
Botox Bar
Microblading
WEBSITE
https://www.offandon.co.nz/
ADDRESS
22 Panama Street, Wellington Central, Wellington 6011, New Zealand
CONTACT DETAILS
+64 4-499 1540
OPERATING HOURS
Monday & Sunday: Closed
Tuesday: 10am – 5.30pm
Wednesday & Thursday: 10am – 8pm
Friday: 9am – 5pm
Saturday: 9am – 3pm
If you detest the thought of painful waxing, then Off & On might be for you. Their waxing services are focused on bringing you a comfortable and painless experience.
They are one of the best waxing Wellington studios when it comes to sanitation and hygiene. For instance, they use gloves, wipes, and have customised waxing stations.
More importantly, they have a team of adept waxologists who have professional experience. They perform Brazilian to arms waxing and all else in between.
All that out-of-place hair will be taken OFF so that you can put ON a smile because you're confident of your body and how it looks.
Highlights
Stringent hygiene protocols
Adept waxologists
Painless experience
Full range of waxing treatments
Customer Reviews
One client, Alison Knight, shared on Google:
"Great experience – for sure the most professional wax service offered in Wellington. It's the most painless wax I've ever had, and the service was excellent. Will be back!"
3) Waxnlaser Hair Removal
BEST FOR
Gentle, Quick and Thorough Waxing
SERVICES
Waxing
Brazilians
Eyebrows
Laser Hair Removal
WEBSITE
https://waxnlaser.co.nz/
ADDRESS
Level 1/39 Johnston Street, Wellington Central, Wellington 6011, New Zealand
CONTACT DETAILS
+64 4-499 5859
OPERATING HOURS
Monday, Wednesday & Friday: 9am – 6pm
Tuesday: 9am – 8pm
Thursday: 8am – 8pm
Saturday: 9am – 5pm
Waxnlaser is a waxing and laser hair removal leader based in Central Wellington. They provide safe, swift and painless waxing treatments, according to their past customers.
For gentle and thorough waxing, they use a quality custom wax from their supplier in Melbourne. Also, they have different products for particular areas of your body.
Furthermore, the team is said to be friendly and professional, and will even walk you through everything. You can even get discounts here, especially if you're a loyal customer.
Highlights
Safe, swift and painless waxing
Quality wax products
Based in Central Wellington
Friendly and professional team
Customer Reviews
Misaki So, one customer, said on Google:
"BEST WAXING PLACE! It's first time experience waxing for me. I was so scared but amazing Maia did awesome job! I did under arms and Brazilian. I booked next week as well for my legs!"
4) The Finishing Touch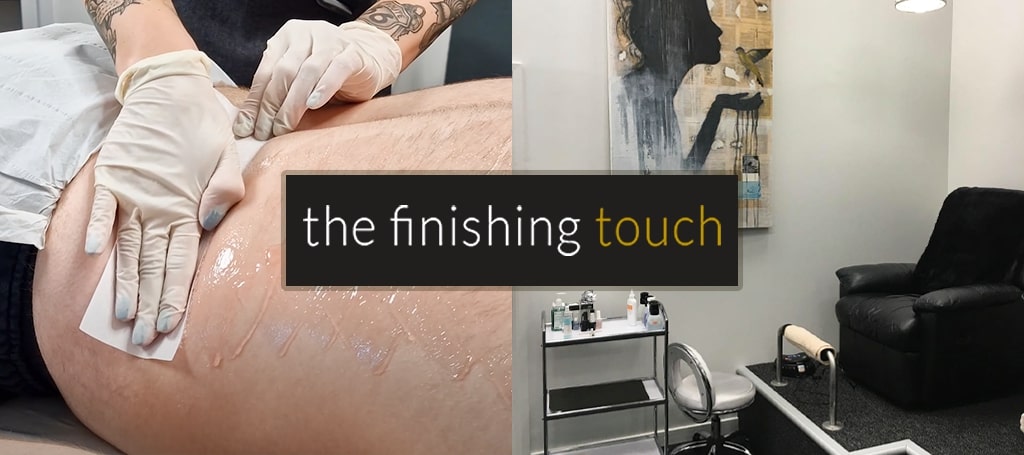 BEST FOR
Fantastic Customer Experience
SERVICES
Nails
Face
Massage
Laser
Hair Removal
Threading
Tanning
Packages
WEBSITE
https://www.thefinishingtouch.co.nz/
ADDRESS
Level 1, Cable Car Centre
284 Lambton Quay, Wellington, 6011, New Zealand
CONTACT DETAILS
04 471 1469
OPERATING HOURS
Monday: Closed
Tuesday & Friday: 9am – 6pm
Wednesday & Thursday: 9am – 7pm
Saturday: 10am – 5pm
Late evenings: available on request
As opposed to ordinary waxing studios, The Finishing Touch is a beauty salon and spa where you'll feel pampered and relaxed. They offer a wide selection of services.
They offer both laser hair removal and waxing, particularly leg, arm & facial, Brazilian and bikini, as well as men's waxing carried out by their informative and expert team.
For Brazilian and bikini waxing, they use hot disposable wax called Adam & Eve to clear the hair from your body.
After the service, their waxologists will advise you on caring for the waxed part of your body — a complete service from one of the best waxing Wellington studios.
Highlights
Spa experience
Wide selection of services
Informative and expert team
Provide aftercare tips
Customer Reviews
On Google Reviews, Deanna Walker commented:
"Without a doubt my favourite place to go in Wellington! I've consistently had great experiences with Teryn at The Finishing Touch – excellent customer service and perfect treatments every time, would highly recommend!"
5) Brazilian Secrets Beauty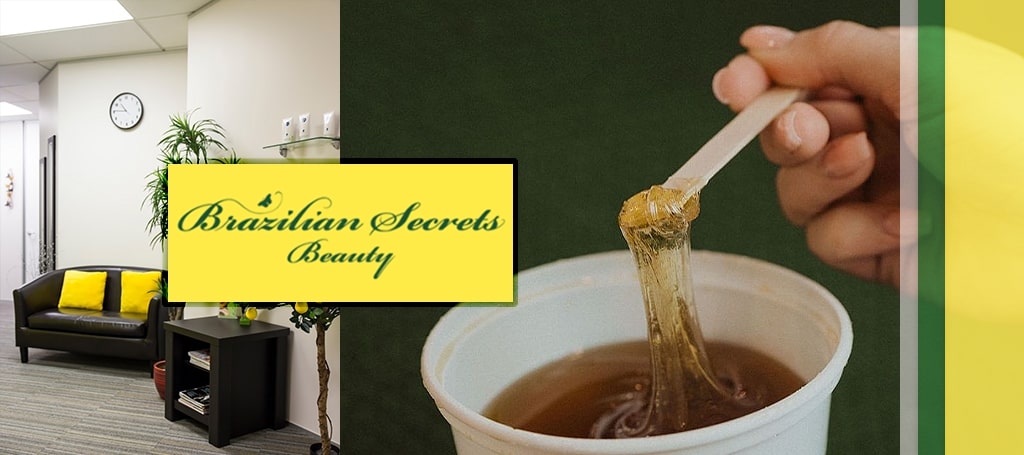 BEST FOR
Brazilian Sugar Waxing
SERVICES
Waxing/Sugaring
Brows & Lashes
Massage
Nails
Spray Tanning
Facials
WEBSITE
https://www.braziliansecrets.co.nz/
ADDRESS
23 Waring Taylor Street, Level 1, Wellington, 6011, New Zealand
CONTACT DETAILS
04 499 4338
021 1566 905


[email protected]

OPERATING HOURS
Monday: 10am – 7pm
Tuesday to Friday: 8.30am – 7pm
Saturday: 10am – 4pm
Sunday: 10am – 2pm
Want an all-natural and healthier hair waxing service? Well, Brazilian sugaring could be for you. It's gentler and more pleasant on the skin than traditional waxing.
Brazilian sugar waxing involves the use of a special sugar paste consisting of sugar, lemon and chamomile, which contains no artificial or harmful chemicals.
The company is passionate about sharing Brazilian beauty secrets through Brazilian sugaring/waxing, brows and nail treatments, facials, spray tanning, and massage.
As they're one of the best waxing Wellington studios, their professional beauty therapists have half a century's experience all together — so you can definitely trust them.
Sugaring here will leave your skin stunning and smooth, making you mesmerisingly beautiful.
Highlights
Brazilian sugar waxing specialist
Natural, healthier and less painful waxing
Experienced team
Full range of services
Leaves your skin smooth and beautiful
Customer Reviews
Christine Sampson, one client, wrote this on Google:
"Patricia is fantastic! So professional and thorough. I had trouble finding a kiwi to do my Brazilian using sugaring so was delighted to find Patricia and Brazilian Secrets. Again, she is very kind and does a great job. I'll see you again in 4 weeks and forever if I can :-)"
6) Doll Face Beauty Hub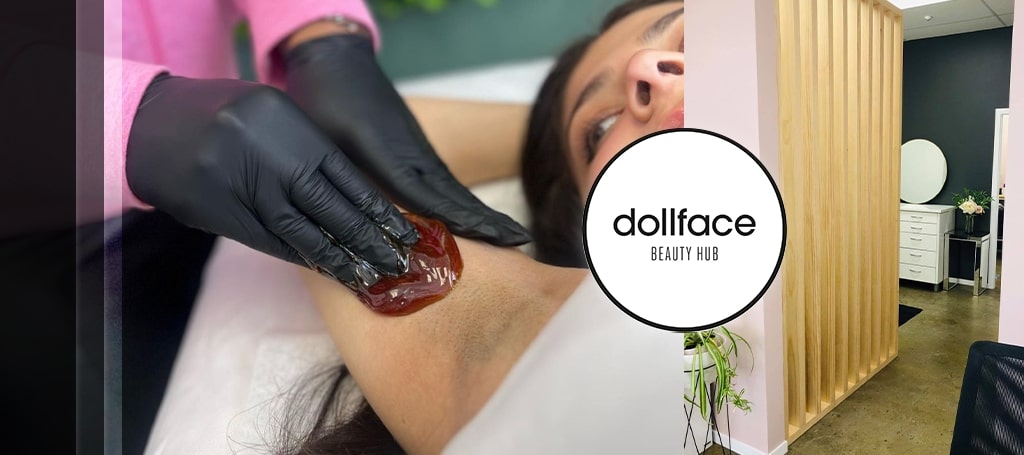 BEST FOR
Waxing options
SERVICES
Waxing
Spray tanning
Manicure and pedicures
Eyebrow services
Makeup
Facials
WEBSITE
https://www.dollfacebeautybar.co.nz/
ADDRESS
57 Dudley Street, Hutt Central, Lower Hutt 5010, New Zealand
CONTACT DETAILS
+64 4-586 6092
OPERATING HOURS
Monday: 10.00am – 4.00pm
Tuesday: 9.00am – 5.30pm
Wednesday: 9.00am – 7.00pm
Thursday: 9.00am – 8:30pm
Friday: 9.00am – 8.00pm
Saturday: 9.00am – 5.00pm
Doll Face Beauty Hub has various aesthetic services to keep you fresh. They are well-known for their nail services and makeup services, but they also provide the best waxing services in Wellington.
Their waxing technicians are experts in both hot wax and strip wax techniques. So, you can enjoy either the naturally soothing effects of hot wax or the wide skin coverage of cold wax strips.
Doll Face Beauty Hub offers underarm, eyebrow, leg, upper and lower lip, chest, and back waxing for both men and women. They even provide Brazilian and Brazilian maintenance services for women.
Aside from waxing services, Doll Face Beauty Hub also offers spray tanning, eyebrow services. They also sell beauty products, which you can check on their website.
Highlights
Brazilian maintenance services
Hot wax and strip wax options
One-stop-shop for all beauty services
Customer Reviews
Here's what a customer named Kat Lawrie has to say about Doll Face Beauty Hub's customer services:
"Excellent service and great value for money – all the girls are fantastic and Debbie runs her business with honesty and kindness."
7) Beaute On High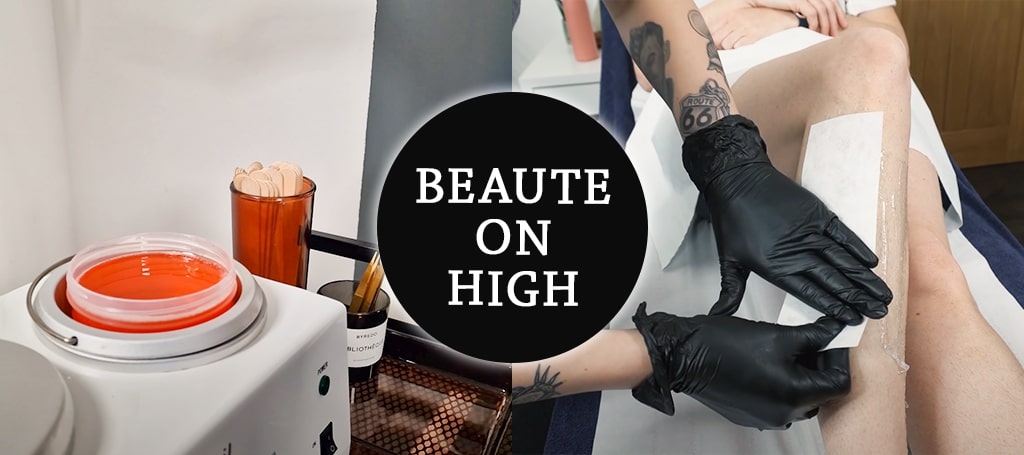 BEST FOR
Beauty Therapy
SERVICES
Waxing
Brow & Lash Bar
Facials
Massage
Cosmetic Brow Tattooing
IPL & Skin Rejuvenation
Spray Tans
WEBSITE
https://www.beauteonhigh.com/
ADDRESS
253 Jackson Street Petone 5012
CONTACT DETAILS

[email protected]


0220213242
049090250
OPERATING HOURS
24/7
Beaute On High is one of the best beauty clinics in the area. They're well-known for offering high quality services, all in a hygienic and safe environment.
They're committed to providing only the best. With their drive to continuously discover the latest and best techniques, there's no doubt that every client that steps inside their clinic will receive excellent treatments tailored to their needs.
Highlights
High hygiene and safety standards
Top-notch services
Latest treatments
Customer focused care
8) Beautiful Aromas Massage & Waxing Boutique – Wellington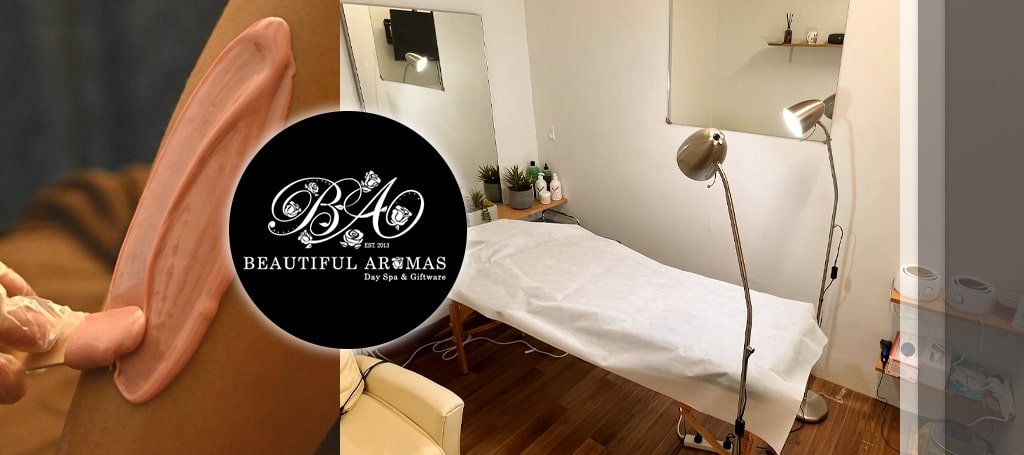 BEST FOR
Full-body waxing for stomach, chest, and shoulders
SERVICES
Women Brazilian waxing
Facial waxing
Chest + stomach waxing
Shoulder + back waxing
Body waxing
WEBSITE
https://www.beautifularomas.co/
ADDRESS
4 Judd Crescent, Naenae, Lower Hutt 5011, New Zealand
CONTACT DETAILS
+64 27 952 5822


[email protected]

OPERATING HOURS
Monday, Tuesday, Friday, Saturday: 10.00am – 7.00pm
Beautiful Aromas is a home-based beauty boutique. They have calming music, fragrant candles, and hygienic rooms to provide each customer with a relaxing ambience.
They offer their facial, body, back + shoulder, chest+stomach, and woman Brazilian waxing. But what's better is that Beautiful Aromas also offers the full body waxing package which lasts for 2 hours and is priced at $120 for women and $140 for men.
Aside from waxing services, they are also well-known for their massage therapies, nail services, and facial treatments. You can even get semi-permanent tattoos and IPL treatments from Beautiful Aromas.
With all these advantages, Beautiful Aromas can be very busy with a lot of customers. Thus, make sure you pre-book early on to avoid any inconveniences while visiting this waxing boutique.
Highlights
Relaxing and hygienic home boutique
Full body waxing package
Pre-booking advised
Customer Reviews
Kevin Mansell left this review on Google Business to share some positive experiences with Beautiful Aromas.
"Thanks Mr. zhang loves your massage, your massage skill is really great, very therapeutic and combination with deep tissue and relaxation. Thanks Betty to help me doing full arm waxing all the time. Your salon is amazing, definitely best of the best in Wellington, well worth the travel!!"
9) Bali Ritch's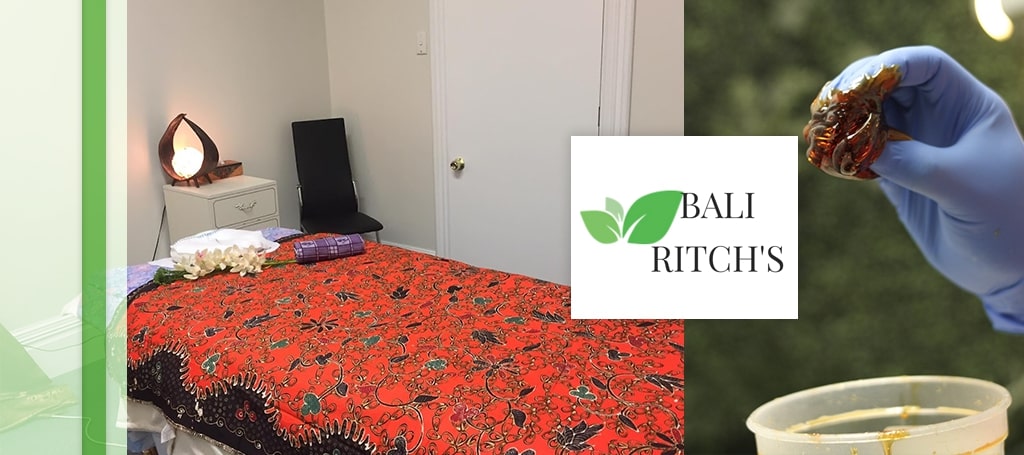 If you're looking to unwind after a stressful day, week, or month, then you may want to consider Bali Ritch's for your next self-care trip.
Bali Ritch's is a health and wellness centre that places great focus on the treatment of the body, face, and skin. The centre offers a wide array of self-care treatments, including but not limited to massages, body treatments, facials, and of course, waxing.
Waxing sessions can be full-body or partial. Customers can also opt for basic bikini waxing, g-string waxing, Brazilian waxing, and Hollywood waxing.
Each and every treatment offered at Bali Ritch's is delivered by trained and highly professional individuals. Aside from being skilled at their respective fields, these professionals are also personable and courteous at all times.
Now, unlike other establishments, Bali Ritch's is open seven days a week, with operating hours varying depending on the day. Those who have further questions are welcome to inquire via phone.
Highlights
Wide array of waxing and other body treatment options
Skilled and professional team
Open seven days a week
Booking ahead of time is advised
And there you have it for the best waxing Wellington studios. They have an excellent, professional team of specialists who will wax your body with amazing results each and every time.
Any questions at all about what we talked about? If you have one, feel free to let us know by dropping us a line and we'll get right back to you.
What's more, you might be interested in the best laser hair removal clinics in Wellington for permanent hair removal and super-smooth skin. Check out that other list for a longer-lasting solution!