Top 21 Best Website Designers in Auckland Reviewed
Although you can create your own website through Wix or Squarespace or any web design software, chances are you still aren't sure how to optimise your business through them. So why not let best website designers in Auckland do everything for you?
Web Design companies in Auckland can design your website creatively and impactfully in precisely the way you want it, with pictures you provided and content writing as well.
But before you pay up, you must know your purpose for it — are you putting up a photography, digital design, SME, or eCommerce website?
Ask questions to clarify that there will be no out-of-scope charges. And most importantly, you should look for a company that also hosts the website (beside owning it) to avoid any issues.
And with that in mind, let's go on to the companies for the best web design in Auckland and find you a great website that you can use!
Top Website Designers in Auckland Reviewed
1) Fabric Digital
Fabric Digital is an Auckland-based digital marketing company that's solely focused on helping businesses fast track their growth. This small team of eight professionals is composed of customer service representatives and digital marketers aimed at helping businesses make their customers happy. 
What makes Fabric Digital an option worth considering is because of their prowess in dealing with all the technically processes involved in boosting your online presence. This way, you can focus more on your customers without having to worry about how to spread the word about your brand in the digital realm.
So whether you're an established business seeking new customers through an AdWords campaign or a new business that needs to make your presence known, Fabric Digital has you covered.  They can present effective strategies and design your site to attract potential new customers.
Highlights
Affordable rates
Small team of digital marketing specialists
Can spruce up or maintain your online presence
Well-versed in AdWord campaigns and SEO 
Customer Reviews
Let's take a look at what their clients have to say:
"I highly recommend Joseph & the team, their work for my business was TOO SUCCESSFUL! We have had to put a hold on things while we get on top of all of the work they generated for us. Professional & results driven." – Cooper Burgess
"A big thank you to Fabric Digital for creating our new look Website, it is clean looking, easy to use and your assistance throughout has been fantastic.  Looking forward to working with you guys in the future" – Tracey Dawson
2) Digital Refinery
Digital Refinery is a highly sought after creative digital marketing agency based in Auckland. They have a team of highly professional website designers that are experienced and are known for delivering projects on time. They are also known for thinking out of the box and creating eye catching website designs for local and international businesses.
As there are a lot of website design companies, what we think differentiates Digital Refinery is that they not only have creative website designs but also have great technical knowledge in the backend which makes them a one-stop-shop for all your website needs.
Along with website design, their technical teams can set up and connect professional email accounts for your business and provide hosting services for your websites. They have website design packages for small to enterprise clients based on their needs.
To add to their achievements, Digital Refinery is also Google, Shopify & Microsoft partner agency which makes them trust worth and compliant with best practices.
When you work with the team at Digital Refinery, they will make your website design process fun and easy. They also have excellent communication throughout the website design process that keeps you informed of the progress.
Besides their excellent website design & development services, Digital Refinery is highly recommended for other digital marketing services such as Search Engine Optimisation (SEO), Google Ads & Social Media Marketing which help you keep all your digital marketing needs under one roof and keep your costs more efficient.
Clients who work with them love their work and most of their business is driven by word of mouth.
Highlights
Creative website design
E-commerce website design
Trustworthy and dedicated team
Full-service agency with experienced staff.
Fast response time
Affordable cost for small to medium sized business
Focuses on driving results
Customer Reviews
Let's take a look at what their clients have to say:
"We approached the Digital Refinery for a revamp of an old and tired website that we had been using for a long time. Wow, did they do a great job!! From the onset, we were asked what we wanted from a website, who we wanted to capture in our marketing and what we wanted our site to achieve. They involved us in all decision making and listened to everything we wanted from our site. The team were professional and went above and beyond to achieve our goal. The end result is a user friendly, eye catching design that we are proud to call ours. They continue to provide support and tweak little things whenever I ask. I cannot recommend them more." – Jason, Owner of Big J's Burgers
"Digital Refinery created a new website for us at Massey Physiotherapy, we love the website they created, were fantastic to work with, listening to all our questions and met all our needs, they also manage the hosting and do a wonderful job, would definitely recommend using Digital Refinery." – Elizabeth, Owner of Massey Physio
3) Fuel Design
When it comes to quality website design services in New Zealand, there is no forgetting Fuel Design.
Fuel Design first opened its doors to the public in 2002, with the main goal of helping businesses establish their brands and presence online. The agency was worked tirelessly towards this goal, offering website design and development as well as digital marketing services during this venture.
One of the best things about working with Fuel Design is the agency's flexibility. See, unlike other agencies, Fuel Design is capable of working with clients from different industries for their web design.
Moreover, they also have the means and skills to accommodate requests for e-commerce website as well as website migration.
Another reason is the customisability that Fuel Design has to offer. Clients of Fuel Design need not worry about common designs or uninspired websites when employing Fuel Design's services considering that the agency is fully committed to creating customised website designs for their clients.
Fuel Design takes into consideration the client's brand and offerings as well as their packages before moving forth with crafting solutions that can help address the client's needs and online problems.
Aside from their exceptional website design services, Fuel Design also comes highly recommend to those with digital marketing needs. They offering SEO, keyword analysis, and various training courses for SEO and SEM.
Highlights
Website design NZ
E-commerce websites
Website development
Website migration
Search Engine Optimisation (SEO)
Digital marketing
4) Koda Web

BEST FOR
Impressive and Navigable Website
SERVICES
Web Design

Web eCommerce

Web Integration

Web Development

WEBSITE
https://www.kodaweb.co.nz
ADDRESS
2B William Pickering Drive, Albany, Auckland, New Zealand
CONTACT DETAILS
+64 9-448 1215
OPERATING HOURS
Monday to Friday: 8.30am – 5.30pm
If you need to have a website for eCommerce that impresses, relay it to Koda Web! It is based in the North Shore of Auckland and has a team of creative artists and software professionals.
The goal is to provide you with a website design in NZ that is optimised and navigable to drive sales and awareness. They don't use any templates but will customise it for you according to your desire and business model.
When you let them set up your website, you get hosting as well as content management. This lets you 'own your site' and edit whenever you need to change something.
This is one of the companies for the best web design in Auckland because they work with you in mind and create a remarkable website with functions, SEO, and plug-ins all mapped out.
Highlights
Drives revenue and awareness
Completely functional website
Includes hosting and CMS
Creative professionals
Customer Reviews
One customer, Rebecca Caroe shared on Google Business:
"As a creative marketing agency we send our clients to Koda to have their websites built by experts. The team understand Drupal and have extensive experience delivering high quality and robust sites which help marketers like us do our jobs better!
We trust Koda and our clients do too. Customer service is outstanding and you get exactly what you pay for – expertise and high quality delivery."
5) Small Business Web Designs

| | |
| --- | --- |
| BEST FOR | Fast, Affordable and Responsive Team |
| SERVICES | Web Design Packages |
| WEBSITE | https://www.smallbusinesswebdesigns.co.nz/ |
| ADDRESS | 51-53 Shortland Street (Level 5), Auckland 1010, New Zealand |
| CONTACT DETAILS | 0800 995 065 |
| OPERATING HOURS | Monday to Friday: 9am – 5pm |
Creating web design in NZ doesn't always have to be as difficult as rocket science. It doesn't get any simpler and more professional than when Small Business Web Designs does the job.
With affordable rates, 15-day site completion, and customer support every step of the way, this is one of the companies for the best web design in Auckland.
Behind it are a team with a business manager, copywriter, website designer, logo designer, and sales manager. They will be there for you by email to offer better suggestions and keep your site productive.
Small Business Web Designs has helped many SMEs thrive in their work through their custom-built website. You can do the same too and reach a wider circle of clientele.
Highlights
15-day website completion
Affordable rates
Multi-disciplinary staff
Has helped many SMEs
Customer Reviews
Kayla Swannack, one customer, described her experience:
"I had a great experience working with Christine from SBWD. She was very friendly, attentive, and explained everything very well. The website is very easy to use and to change. I am very impressed with the customer service and the help that SBWD provide during and even after the website is published."
6) Quentosity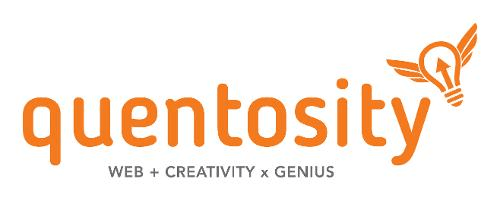 BEST FOR
Digital Marketing and a Marvelous Website
SERVICES
Strategy & Lead Generation

Brand Development

Design & UX

Media & Marketing

WEBSITE
https://www.quentosity.co.nz/
ADDRESS
Flat Bush, Auckland 2016, New Zealand
CONTACT DETAILS
+64 210 252 3809
OPERATING HOURS
Monday to Friday: 8am – 6pm
If your website has not been generating enough sales or traffic, then Quentosity can redesign it for you! You are covered because digital marketing and a marvelous website is their forte.
From their experience, they have helped numerous clients gain a higher percentage of sales and even more than double it. SEOs, brand value, marketing, and statistics — they know it all.
That's just the tip of the iceberg as they offer diverse services for their marketing. This includes video and aerial photography to make an impression on your current or potential buyers.
Quentosity staff members pride themselves on their love for their work, innovation and amazing talent that you will soon witness when your new website has gone live with them.
Highlights
Have helped clients gain more sales
Offers web design, strategy and marketing
Dedicated and talented individuals
Customer Reviews
Eric who is working for The Cookie Project said on Google Business:
"Quentin and his team at Quentosity are our new digital partner for The Cookie Project. They deliver world-class website matched with superb Kiwi customer service. Their attention to detail and team work are second to none. When you are a client of Quentosity, you know that you're in best hands to do the job, because everyone in Quentosity will be involved beyond their call of duty."
7) Zyber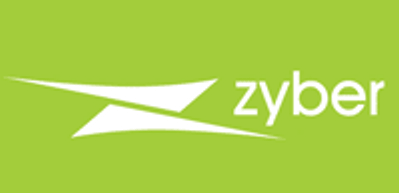 BEST FOR
eCommerce Websites
SERVICES
eCommerce

Website Design

Digital Strategy

WEBSITE
https://www.zyber.co.nz/
ADDRESS
669 Great South Road, Penrose, Auckland, 1061, New Zealand
CONTACT DETAILS
0800 499 237

+649 280 3680

OPERATING HOURS
Monday to Friday: 9am – 5pm
Zyber is an Auckland-based eCommerce agency that works exclusively with Shopify. As Shopify Plus Partners, they are eCommerce and Shopify Experts. Zyber prides itself on building powerful eCommerce solutions that drive conversions. They've been producing award-winning websites for over 12 years.
Zyber's focus is on eCommerce functionality and incredible user experience (UX). Their skilled Developers are specialists in the field, can seamlessly integrate 3rd party apps, build custom integrations and migrate sites onto Shopify.
They also provide support to merchants who are already on Shopify but are looking for a team of experts to support your business. From helping with asset creation to segmenting your audience and developing a multi-faceted omnichannel strategy, we can help.
Zyber is definitely one of the best web designers in Auckland for you if e-commerce is a focus.
Highlights
Shopify Development
Cross Migration (Moving your site to Shopify)
Ongoing digital strategy
Custom app integrations
Conversion Rate Optimisation
Customer Reviews
On Google Business, Layla Kaisi mentioned:
"The team at Zyber were really easy to work with, super helpful in letting me know exactly what we needed to do to improve my website; as well as give a step by step explanation of what each stage would involve. Super happy with the results – thanks guys!"
8) Isobar

BEST FOR
Results-Driven Website
SERVICES
Transformation Consulting

Products & Services

Ecosystems & Commerce

Marketing & Communications

WEBSITE
https://www.dentsu.com/us/en/who-we-are/our-agencies/isobar
ADDRESS
68 Sale St, Victoria Quarter, Auckland City 1010, New Zealand
CONTACT DETAILS
+64 9909 6454
OPERATING HOURS
Always Open
Isobar is a global digital marketing company that does everything from posters and commercials through to websites and documentaries that lead to a sale conversion and repeat customers.
It was founded in 2011 and now operates across 85 locations with 6,500 staff combining their innovation, skills, and creativity for every business's or individual's project.
Your website will be infused with the same dedication, passion, and creativity. Data and analytics, eCommerce, bespoke development, mobile platforms, and loads more are included in their offerings.
Highlights
Global company with branches across 85 locations
Complete range of services
Innovative, creative and adept individuals
Customer Reviews
Here's a review from one client, Andrew Somervell. He said on Google Business:
"Loved working with Little Giant on a number of projects. They worked to understand our business, their design aesthetic is world-class and their digital execution helped tell our story to customers, and increase revenue."
9) Edifian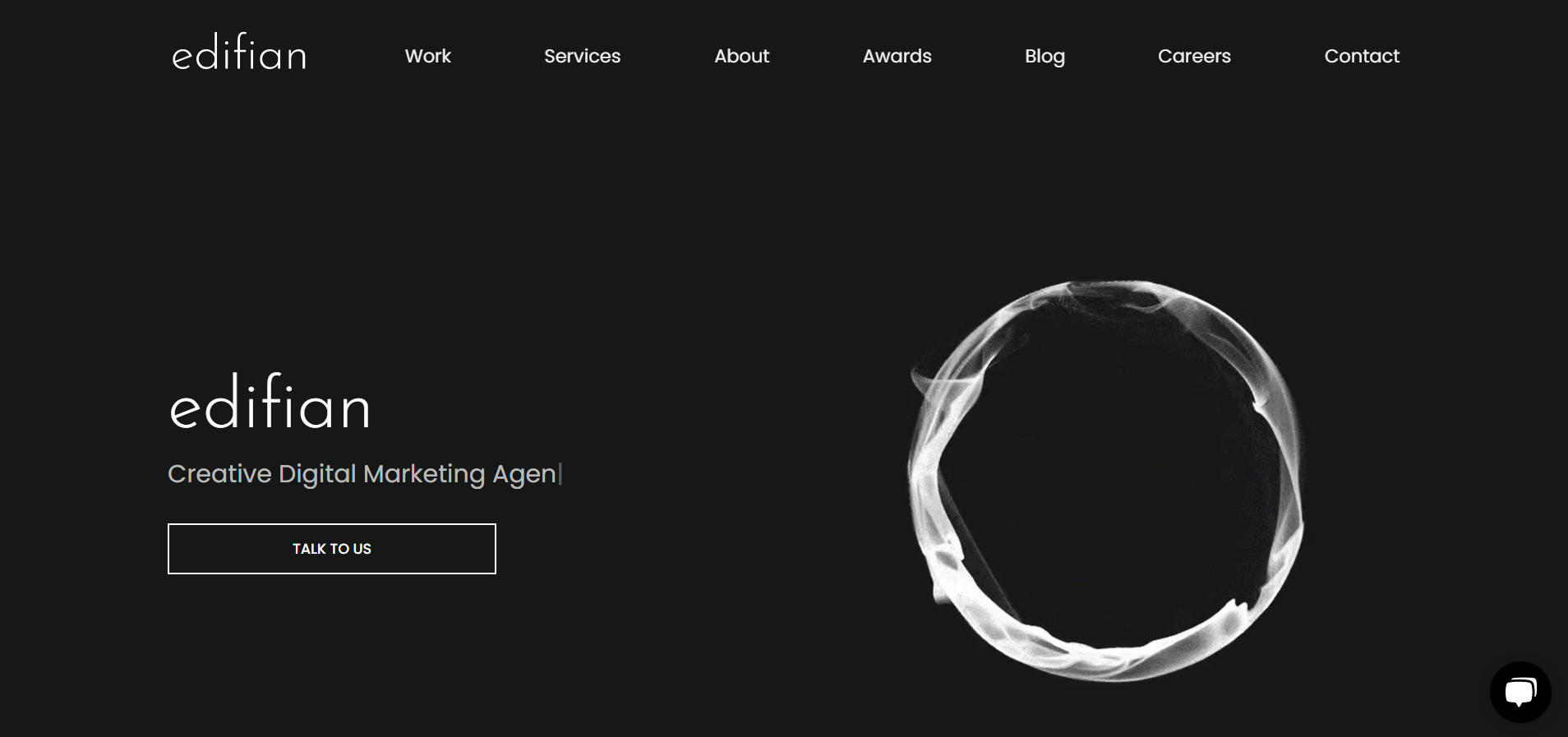 | | |
| --- | --- |
| Best for | Digital Creatives |
| Services | Design Strategy, Creative & Design, Digital Platforms, Data & Analytics |
| Address | Auckland, New Zealand |
| Contact no | [email protected]+64220647073 |
| Website | https://edifian.digital |
Edifian is a creative digital agency partnered with many businesses in New Zealand. With their wide variety of services, they help companies navigate the digital landscape.
They are well-versed in web development, digital transformation, marketing, and user experience. Contact them now to grow your business digitally!
Highlights
Full service agency
Team of various industry specialists
10) AMG Design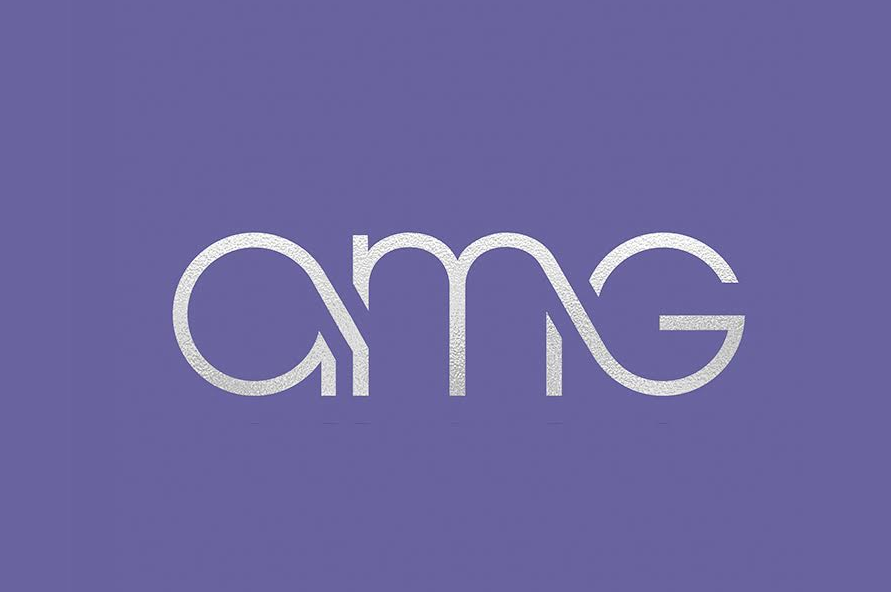 AMG Design offers everything you may need for your website design in NZ, from making a unique custom design and branding to optimising SEO content.
This company has staff with extensive backgrounds in advertising and design, so they guarantee successful digital marketing.
Aside from these services, AMG Design can also manage and host your site. Thus, you won't have to worry too much about the technicalities of the internet.
And if you're a start-up without a logo to brand your company, you can also hire AMG Design to design one for you.
Highlights
Background in advertising and design
From branding to hosting
Over 60 clients globally
Customer Reviews
Customers value the professionalism and responsiveness of AMG Design, just as this review will tell you:
"AMG design absolutely nailed my brief on how I wanted my website to look like. It blew me away, the quality, layout & design are second to none. Extremely responsive & prompt whenever I have a query. I couldn't have asked for more & would most definitely use AMG again."
11) Website Design Auckland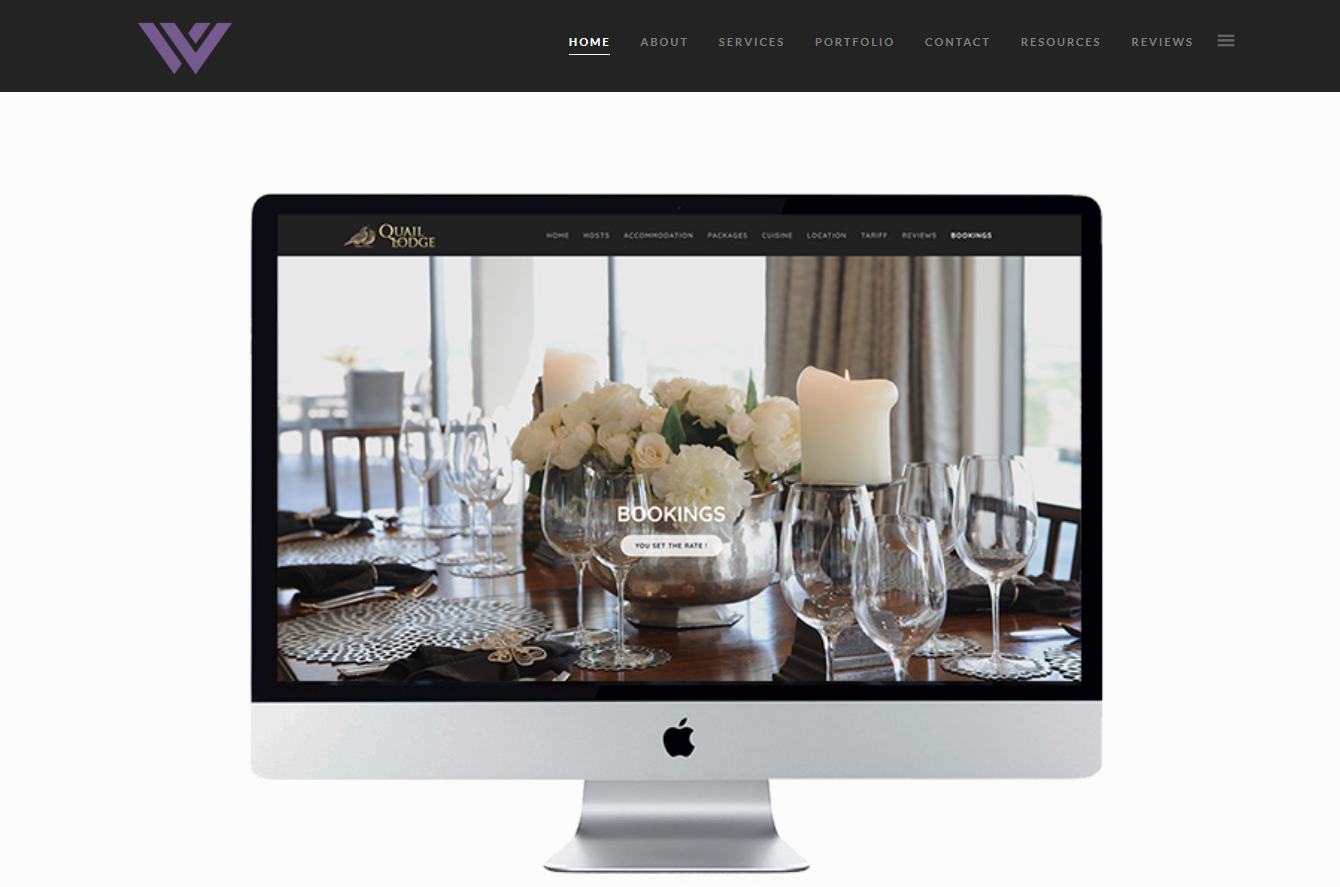 Web Design Auckland is here to offer quality work with a heart. With the members' Advertising Agency and Design Studio backgrounds, their web design team have the experience and talent.
They are always excited to meet all branding, graphic design, web design, digital marketing and photography needs.
Their boutique web design company services clients in Auckland, throughout New Zealand and globally in Italy and the UK. Web Design Auckland has adapted to a fast paced, ever changing website design industry.
Highlights
Fast communication with staff
High quality work
Passionate team
Customer Reviews
"Thank you very much for turning my dream into reality. You are superstars and have delivered me a product that is truly outstanding! Thank You both for your superb work."

"AMG has created two great websites for us, plus a logo and business card design. They host our websites and take the headache out of managing our website updates. I am very happy with their design service and thoroughly recommend them for affordable and stunning design."

"Can't thank you enough for your hard work! Absolutely love the business cards and leaflets!!! And am blown away by the website! You are amazing Pen, am so grateful … Thank you."
12) Stealth Media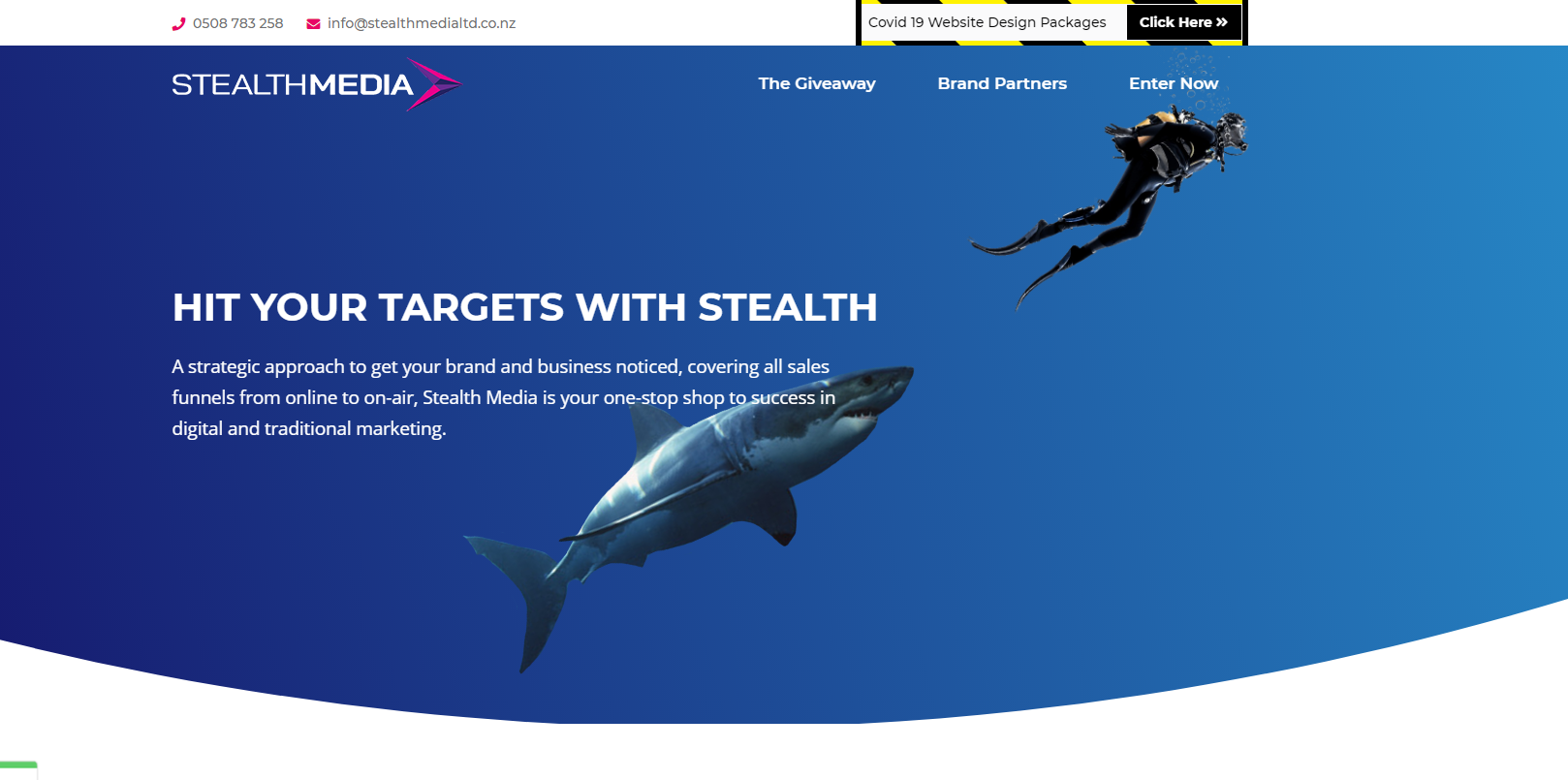 Stealth Media is truly a company worth looking into. Offering a wide range of services, they are known to be the best when it comes to digital branding, especially web design.
Their team of experts always go the extra mile in ensuring that their clients receive only the best quality of work. Not only that, but they make sure to have your inputs and ideas incorporated with theirs, for a more unique and viable result.
No matter the size of your company or business, Stealth Media can assist you in creating great branding and a platform that is engaging and visible to many of your prospective customers.
Highlights
Flexible work hours
Continuous stable support for media marketing
Amazing marketing strategies
Customer Reviews
Read this feedback left on Stealth Media's Google Review:
"I used Stealth Media to create my website and for ongoing maintenance. They are friendly, helpful and supportive to all my annoying requests as a photographer where image is everything. I would highly recommend them."
13) Peregrine Web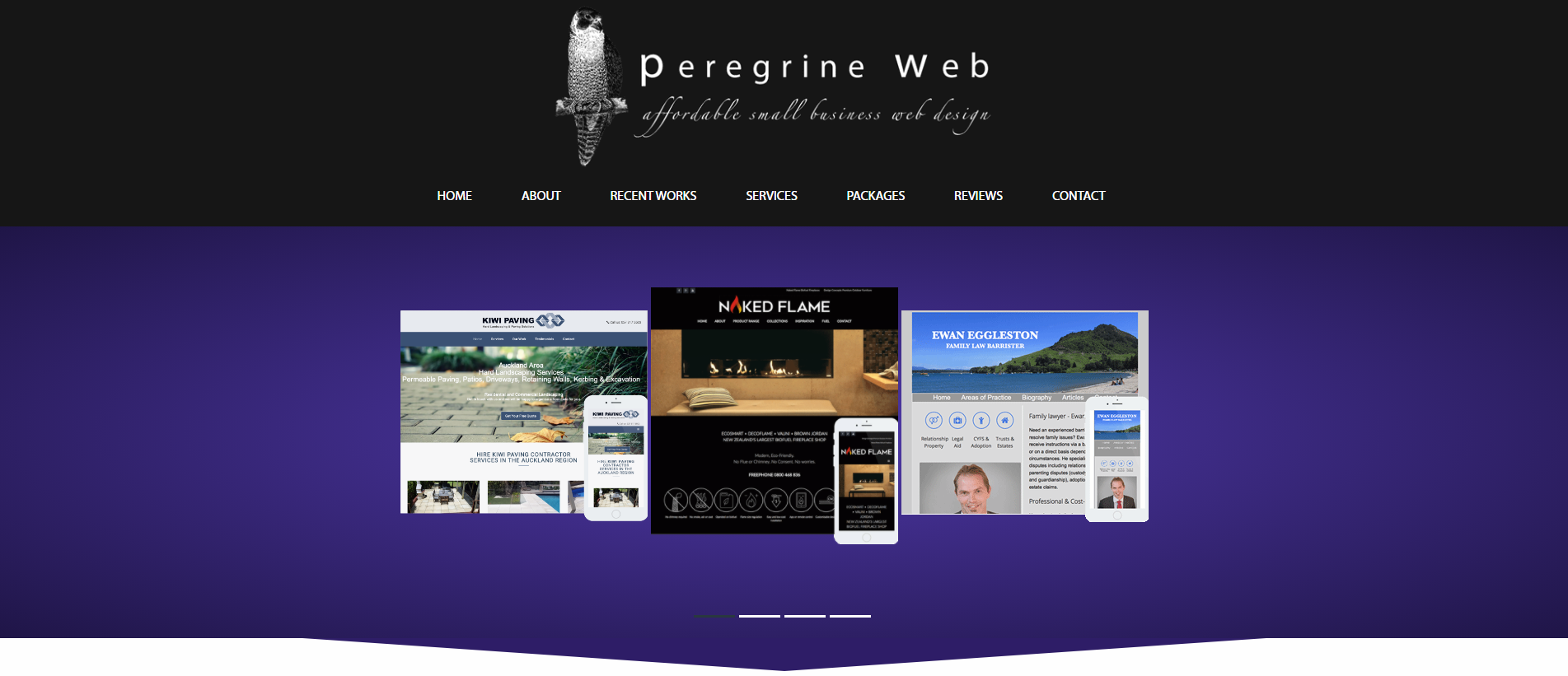 Peregrine Web focuses on quickly delivering websites that are effective at attracting potential audiences. Their services are especially suited for small businesses and startup companies.
They guarantee affordable prices for high-quality work. You won't need to worry about making any deposits either.
They provide other services that can help you grow further. Search Engine Optimisation and monthly website maintenance packages are available for those interested.
Hands down the best web designer in Auckland if you want the whole package including SEO handling on top of aesthetics.
Highlights
Great websites at affordable prices
Fast delivery time
Effective websites
Easy to navigate
14) Web Revolution

Web Revolution promises great results by creating amazing website designs for clients, fitting their ideas into the platform and letting visions come to life.
They'll help achieve business goals by creating seamless and manageable systems to use on clients' websites. What's more, is that after they make your website, you can easily maintain it by yourself after.
That's how great they are in turning complex things simpler for their clientele.
Highlights
Customised websites for every business
Quick redeveloping of websites
Easy set-ups
Customer Reviews
Read what Karmela Flint, one of We revolution's very satisfied clients, had to say about their overall service:
"Daniel & the team at Web Revolution have looked after the set up and management of our website since it's creation back in 2011 and we couldn't be happier with the result. They are very knowledgeable and extremely helpful in all aspects website development and management including site design, regular monitoring, organic and paid search and business in general. They have taken the time to get to know our business and we would absolutely recommend them to anyone needing this service."
15) Constantino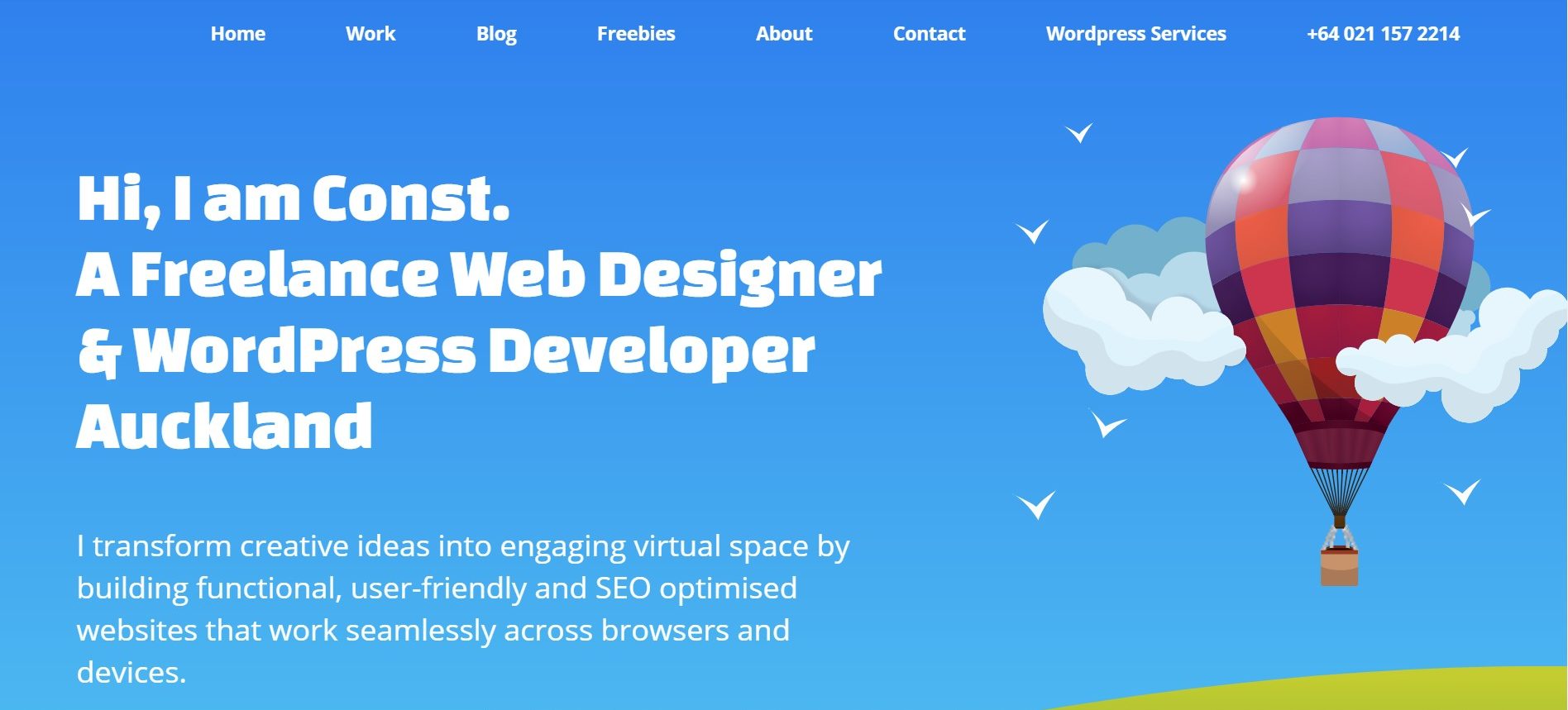 Constantino creates digital and web designs in Auckland with interfaces that are engaging and easy to use, ensuring that customers or clients of businesses get to handle the platform efficiently.
As a user experience designer, they aim to provide a great experience for everyone, so they focus on clean codes and utilizing Google page speed optimization.
Contact Constantino now to arrange specifications or collaborate on your website design in Auckland.
Highlights
Free design sources
Fast processing and designing
Long-term website quality
Customer Reviews
Check out this review of Graham Grant, a previous client of Constantino:
"Con was so helpful. I had been battling with my WordPress website for ages and getting very frustrated. Con quickly and efficiently sorted out the issues, and guided me through what he was doing. His communication was great and he responded very rapidly to my queries even when they were 'out of hours'. I now feel reassured that I have Con to help me in the future and I shall no longer have to spend hours shouting at my computer."
16) Woodswork Web & Graphic Design

At Woodswork Web & Graphic Design, the final aesthetics and functionality of your future website are partially in your hands. This is because the Woodswork team works closely with each client even beyond the initial consultation, requiring their opinion on all the variables that will affect the final product, such as the number of pages, graphics, and other functions.
Through this process, they minimise the risk of dissatisfying their clients. Not only that, but it also allows them to accurately point out how much goes into each website design and development to all of their clients.
Taking all of these into consideration, it's safe to say that Woodswork websites are affordable regardless of the clients' budget.
Aside from wholly customised websites, Woodswork also offers pre-designed layouts for those with tight budgets and would like to avail of website services in a jiffy.
Highlights
Pre-designed website layouts available
Digital marketing solutions offered
Customer Reviews
Here are some comments from satisfied clients:
"Working with Clare is an outstanding experience.
She guided us with her design experience for our new website and now, years later any routine changes necessary are managed promptly and efficiently.
She is also a delight to deal with!
I would not want to go anywhere else for our website needs."
Pete & Sue Morris
Ropeye NZ
"We just launched the site you built for BOSS, and we are extremely pleased with it. This is amazing, thank you Clare and Rachel. Beautiful site, well-organized, easy to navigate. Finishing the BOSS website I saw again and again how much care and creative effort you put in. Thank you."

Eli Loomis
Executive Director, Boulder Outdoor Survival School
17) Web Digital

When it comes to creating revenue-generating websites, Web Digital is one of the top choices for the job.
This firm's expert team takes the time to get to know you and your business, noting down your objectives, your services and/or products, and your target audience. The information that they gather allows them to competently create designs that will benefit your business greatly.
You'll find that web designs from Web Digital works simply because they're designed for your customers. They're neat and free of clutter, features a clear call to action, and are accessible from any device, be it a phone, tablet, or computer.
Highlights
Free quote
Custom WordPress website design services
Responsive design that works on all devices
On-page SEO to maximise Google traffic
Easy to navigate structure
Fast-loading and secure
18) FWeb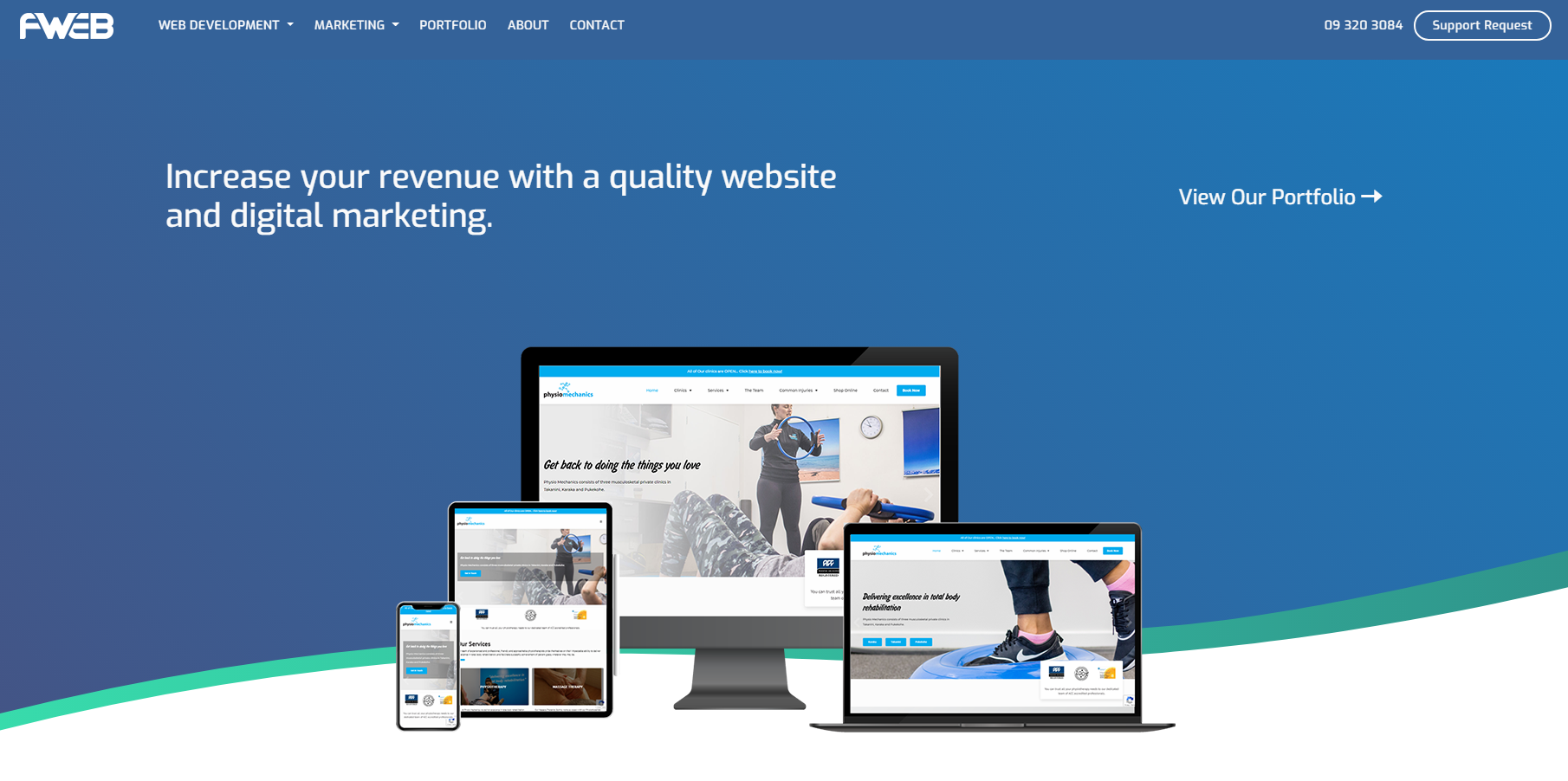 Next on our list is FWeb, a web design and development agency based in Auckland, New Zealand.
The FWeb team consists of skilled and trained individuals whose 30+ years of collective experience allows them to competently and confidently work on areas that have to do with web design and development as well as digital marketing.
With that said, FWeb offers an array of services that help clients jumpstart their profession online. Some of these services include e-commerce solutions, website and email hosting, search engine optimisation, ad words, identity and branding, and content creation.
Every single service that FWeb provides is specially tailored to meet the clients' needs. Those who are new to FWeb can expect the team to perform thorough consultations so that the FWeb team can learn more about the clients' identity (brand) is, who their target market is, and what they have to offer.
Afterward, the FWeb team will proceed with a plan of action, not once leaving out the client in every step. This helps ensure that the clients are satisfied with the service and prevents any mishaps from happening.
Those who are interested or have further questions can contact FWeb through phone or email.
Highlights
Diverse and highly talented team
Custom-fit services
Offers free consultation
19) Cloud Media

Cloud Media can help you design a website in Auckland, engage with customers through digital marketing, and help grow your business. Their services include web design, web development, Social media marketing, SEO & more.
Their experienced team of professionals helps businesses like yours design a website that is both unique and bring more enquiries and sales to your business. They help every business field including B2B – B2C, E-Commerce, Startup Businesses, Non-Profit Organizations, Health & Care, Hospitality and Many More.
Cloud Media is a customer-orientated business founded by Raj Singh Sandhu in July, 2012.
Cloud Media was developed to help the small to medium sized local businesses of New Zealand that are struggling to compete in the competitive environment of the online world.
They are also very dedicated to implementing valuable approaches in carefully designing the websites and marketing online in a professional manner, which strengthens customer satisfaction and promoting more consistent services.
At Cloud media, they embrace on advising local businesses of New Zealand on how to market their product/services in the online world that will benefit their business into generating more revenue in the long-run.
Highlights
Website designing
SEO (Search Engine Optimisation)
PPC (Pay Per Click)
Google advertisements and Facebook Marketing Services.
Customer Reviews
On Google Business, Anne Jacobs mentioned:
An efficient, no-nonsense approach to every task. Abreast of the fast-changing world of IT and Web Design. Rates are reasonable and fair, and we found Raj and his team friendly and courteous. Adriana's Caffe & Ristorante.
On Google Business, Dan Tairaki mentioned:
Fast and friendly service. Quality Web design. I highly recommend the team at Cloud Media for your next website or redesign.
20) Simple Brackets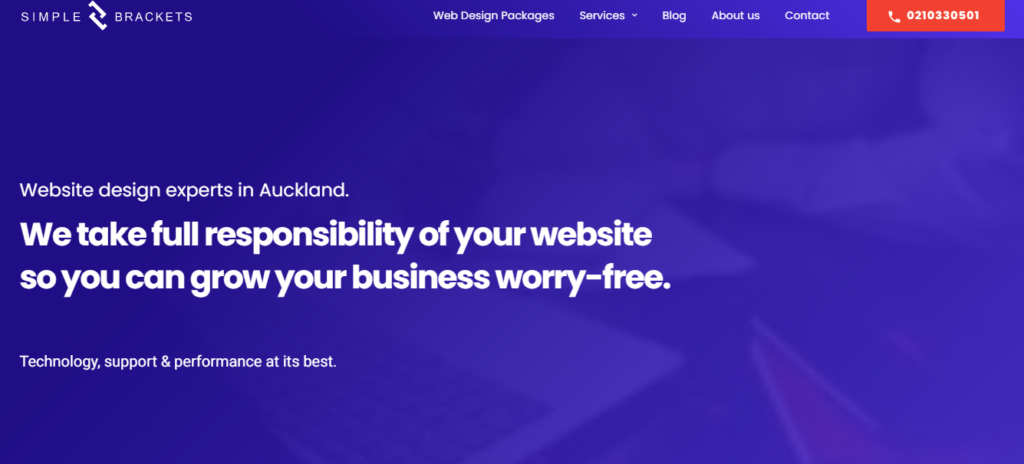 Simple Brackets is a website development and design company that specializes in providing clients with quality e-commerce solutions to boost their online presence online. They are able to create simple websites to the most complex ones that feature multiple pages and features with ease and to the liking of the clients.
We are impressed with their team of multidisciplinary professionals who are based in Auckland and know just how to apply the latest trends and technology to each business that they handle.
Starting from their website down to their customer service, they are able to effectively communicate with clients which has resulted in various customized websites.
In line with this, their website contains easy-to-understand and essential information that clients can access at any time once they visit their site.
Overall, we recommend this company due to its all-around accommodating customer service which has proved to be helpful when it comes to prompt feedback and technical guidance.
Highlights
Credible resources
Efficient website and communication system
All-around professionals
Customer Reviews
Here are some reviews from their clients:
"We have engaged Simple Brackets Ltd when we had difficult issues related to our E-commerce website and we need expert services urgently. The service we received from them were excellent. Yogesh was great and he knew what he was doing and coordinated with two other service partners to find a solution.
Very professional approach and timely communication. Although they may have spend extra time to resolve issue, no extra charges but stick to the what they say they will charge. No hesitation to recommend to any one who is looking for professional Web developers. Thanks guys. – Colin Weerasekera
21) idDesign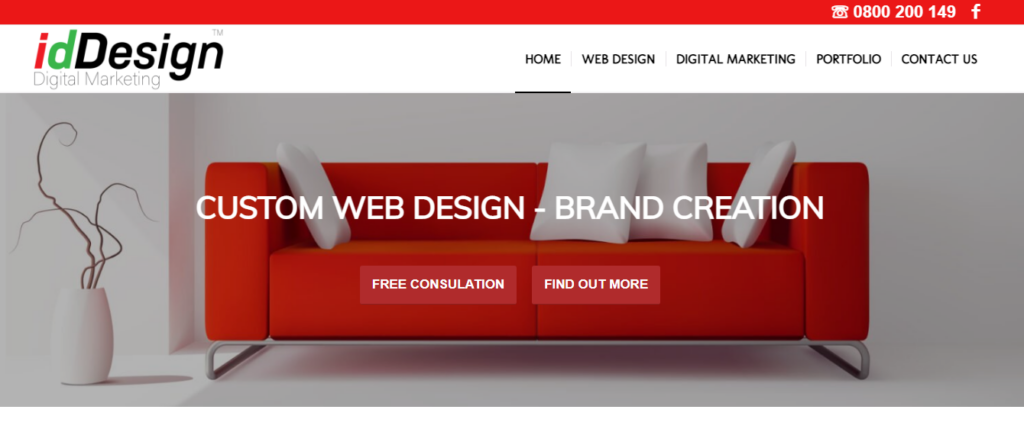 iDesign is a company that offers full-time digital marketing services that help companies establish their brand and presence online. They are based in Auckland and offer websites that are quality and cost-efficient.
We have found their designs are easy to use and user-friendly so that potential clients will feel welcome to inquire about the client's business.
To further their accommodations, they offer a free consultation so that clients can fully utilize their ideas and goals by relaying their preferences at the said session.
Each website they do is custom-made and so packages and readily quoted services aren't readily available at their website.
Nonetheless, with their vast information resources, approaches, and even features that they can add to each site – we highly recommend that clients give them a try today.
Highlights
Free consultation
Custom packages
Highly reliable resource information
And those were your companies for the best web design in Auckland. Especially today with the ubiquitous smartphone and internet shopping, having a website is very important for any type of business.
Do you have any questions about website design so far? If you do, let us know about it by sending us a message and we'll be right with you.
Excited about your new website? You can start planning it out from the basics and in case you're looking for a new laptop, read about the best chromebooks in New Zealand.