By Ruby Singh
Although you can create your own website through Wix or Squarespace, chances are you still aren't sure how to optimise your business through them. So why not let the companies doing the best Web Design in Auckland do everything for you?
Web Design companies in Auckland can design your website creatively and impactfully in precisely the way you want it, with pictures you provided and content writing as well.
But before you pay up, you must know your purpose for it — are you putting up a photography, digital design, SME, or eCommerce website?
Ask questions to clarify that there will be no out-of-scope charges. And most importantly, you should look for a company that also hosts the website (beside owning it) to avoid any issues.
And with that in mind, let's go on to the companies for the best web design in Auckland and find you a great website that you can use!
1)  Koda Web

BEST FOR
Impressive and Navigable Website
SERVICES
Web Design

Web eCommerce

Web Integration

Web Development

WEBSITE
https://www.kodaweb.co.nz
ADDRESS
2B William Pickering Drive, Albany, Auckland, New Zealand
CONTACT DETAILS
+64 9-448 1215
OPERATING HOURS
Monday to Friday: 8.30am – 5.30pm
If you need to have a website for eCommerce that impresses, relay it to Koda Web! It is based in the North Shore of Auckland and has a team of creative artists and software professionals.
The goal is to provide you with a website that is optimised and navigable to drive sales and awareness. They don't use any templates but will customise it for you according to your desire and business model.
When you let them set up your website, you get hosting as well as content management. This lets you 'own your site' and edit whenever you need to change something.
This is one of the companies for the best web design in Auckland because they work with you in mind and create a remarkable website with functions, SEO, and plug-ins all mapped out.
Highlights
Drives revenue and awareness
Completely functional website
Includes hosting and CMS
Creative professionals
Customer Reviews
One customer, Rebecca Caroe shared on Google Business:
"As a creative marketing agency we send our clients to Koda to have their websites built by experts. The team understand Drupal and have extensive experience delivering high quality and robust sites which help marketers like us do our jobs better!
We trust Koda and our clients do too. Customer service is outstanding and you get exactly what you pay for – expertise and high quality delivery."
2)  Small Business Web Designs

| | |
| --- | --- |
| BEST FOR | Fast, Affordable and Responsive Team |
| SERVICES | Web Design Packages |
| WEBSITE | https://www.smallbusinesswebdesigns.co.nz/ |
| ADDRESS | 51-53 Shortland Street (Level 5), Auckland 1010, New Zealand |
| CONTACT DETAILS | 0800 995 065 |
| OPERATING HOURS | Monday to Friday: 9am – 5pm |
Designing your website doesn't always have to be as difficult as rocket science. It doesn't get any simpler and more professional than when Small Business Web Designs does the job.
With affordable rates, 15-day site completion, and customer support every step of the way, this is one of the companies for the best web design in Auckland.
Behind it are a team with a business manager, copywriter, website designer, logo designer, and sales manager. They will be there for you by email to offer better suggestions and keep your site productive.
Small Business Web Designs has helped many SMEs thrive in their work through their custom-built website. You can do the same too and reach a wider circle of clientele.
Highlights
15-day website completion
Affordable rates
Multi-disciplinary staff
Has helped many SMEs
Customer Reviews
Kayla Swannack, one customer, described her experience:
"I had a great experience working with Christine from SBWD. She was very friendly, attentive, and explained everything very well. The website is very easy to use and to change. I am very impressed with the customer service and the help that SBWD provide during and even after the website is published."
3)  Quentosity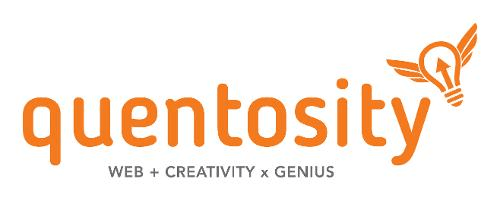 BEST FOR
Digital Marketing and a Marvelous Website
SERVICES
Strategy & Lead Generation

Brand Development

Design & UX

Media & Marketing

WEBSITE
https://www.quentosity.co.nz/
ADDRESS
Flat Bush, Auckland 2016, New Zealand
CONTACT DETAILS
+64 210 252 3809
OPERATING HOURS
Monday to Friday: 8am – 6pm
If your website has not been generating enough sales or traffic, then Quentosity can redesign it for you! You are covered because digital marketing and a marvelous website is their forte.
From their experience, they have helped numerous clients gain a higher percentage of sales and even more than double it. SEOs, brand value, marketing, and statistics — they know it all.
That's just the tip of the iceberg as they offer diverse services for their marketing. This includes video and aerial photography to make an impression on your current or potential buyers.
Quentosity staff members pride themselves on their love for their work, innovation and amazing talent that you will soon witness when your new website has gone live with them.
Highlights
Have helped clients gain more sales
Offers web design, strategy and marketing
Dedicated and talented individuals
Customer Reviews
Eric who is working for The Cookie Project said on Google Business:
"Quentin and his team at Quentosity are our new digital partner for The Cookie Project. They deliver world-class website matched with superb Kiwi customer service. Their attention to detail and team work are second to none. When you are a client of Quentosity, you know that you're in best hands to do the job, because everyone in Quentosity will be involved beyond their call of duty."
4)  Zyber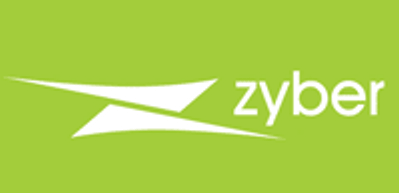 BEST FOR
eCommerce Websites
SERVICES
eCommerce

Website Design

Digital Strategy

WEBSITE
https://www.zyber.co.nz/
ADDRESS
669 Great South Road, Penrose, Auckland, 1061, New Zealand
CONTACT DETAILS
0800 499 237

+649 280 3680

OPERATING HOURS
Monday to Friday: 9am – 5pm
Zyber is an Auckland-based digital marketing firm integrated with Shopify. It is here to offer customers and give them value through eCommerce on your website with convenient functions.
Since it's connected to Shopify, you will be able to cross platform in order to sell your products. Ordering will be a seamless, fast and easy process that will encourage customers to come back.
When you let them create your site, you will get real-time marketing statistics to know the consumer behaviour and possible leads. An expert strategist will effectively guide you through.
On top of that, you will extend the awareness of your brand to more customers and businesses via the mobile website. That's only some of the things that they are capable of.
Highlights
Marvelous eCommerce sites
Connects your website to Shopify
Mobile website offered
Real-time marketing statistics
Customer Reviews
On Google Business, Layla Kaisi mentioned:
"The team at Zyber were really easy to work with, super helpful in letting me know exactly what we needed to do to improve my website; as well as give a step by step explanation of what each stage would involve. Super happy with the results – thanks guys!"
5)  Isobar

BEST FOR
Results-Driven Website
SERVICES
Transformation Consulting

Products & Services

Ecosystems & Commerce

Marketing & Communications

WEBSITE
https://www.isobar.com/new-zealand/en/
ADDRESS
68 Sale St, Victoria Quarter, Auckland City 1010, New Zealand
CONTACT DETAILS
+64 9909 6454
OPERATING HOURS
Always Open
Isobar is a global digital marketing company that does everything from posters and commercials through to websites and documentaries that lead to a sale conversion and repeat customers.
It was founded in 2011 and now operates across 85 locations with 6,500 staff combining their innovation, skills, and creativity for every business's or individual's project.
Your website will be infused with the same dedication, passion, and creativity. Data and analytics, eCommerce, bespoke development, mobile platforms, and loads more are included in their offerings.
Highlights
Global company with branches across 85 locations
Complete range of services
Innovative, creative and adept individuals
Customer Reviews
Here's a review from one client, Andrew Somervell. He said on Google Business:
"Loved working with Little Giant on a number of projects. They worked to understand our business, their design aesthetic is world-class and their digital execution helped tell our story to customers, and increase revenue."
6) Edifian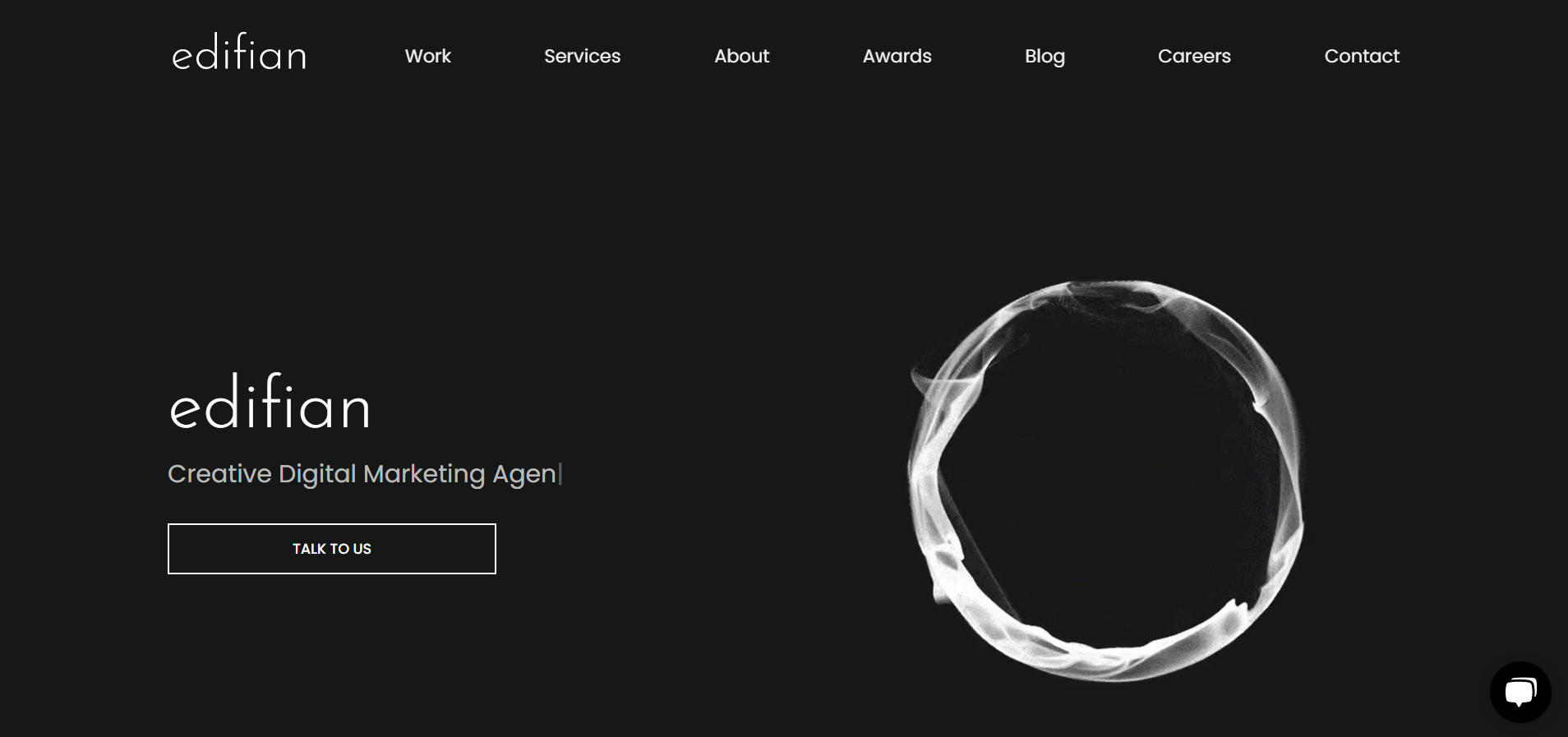 | | |
| --- | --- |
| Best for | Digital Creatives |
| Services | Design Strategy, Creative & Design, Digital Platforms, Data & Analytics |
| Address | Auckland, New Zealand |
| Contact no | [email protected]+64220647073 |
| Website | https://edifian.digital |
Edifian is a creative digital agency partnered with many businesses in New Zealand. With their wide variety of services, they help companies navigate the digital landscape.
They are well-versed in web development, digital transformation, marketing, and user experience. Contact them now to grow your business digitally!
Highlights
Full service agency
Team of various industry specialists
---
And those were your companies for the best web design in Auckland. Especially today with the ubiquitous smartphone and internet shopping, having a website is very important for any type of business.
Do you have any questions about website design so far? If you do, let us know about it by sending us a message and we'll be right with you.
Excited about your new website? You can start planning it out from the basics and in case you're looking for a new laptop, read about the best chromebooks in New Zealand.