The 26 Best Web Design Christchurch Services
To attract the right buyers, a website should have an engaging design and optimised content. If you need some help with that, we've got you covered, as we've listed the best web design Christchurch services here.
We carefully picked the ones with adept, friendly and creative staff who can make your website stand out. Also, we chose the ones with great communication and decent rates.
These web design pros will also handle your SEO and marketing, if necessary. So if you're ready, we'll now delve into the best web design Christchurch services!
1)  Aotearoa Web Design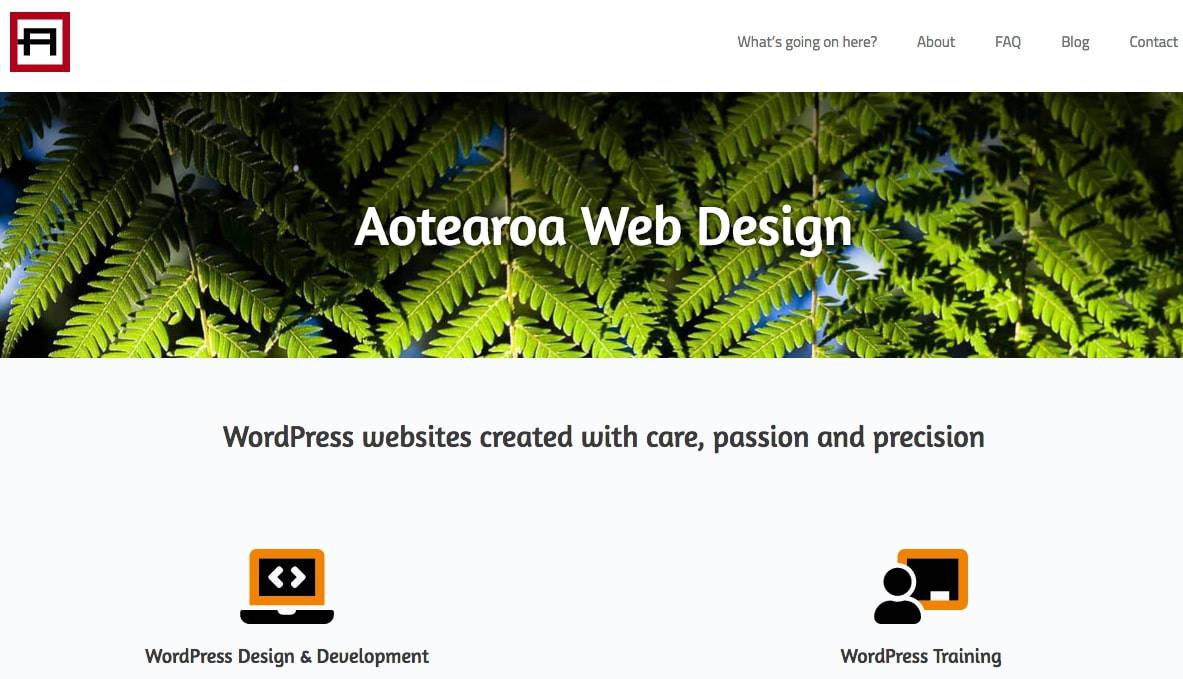 BEST FOR
WordPress Web Design
SERVICES
WordPress design & developmentWordPress training

 

WordPress hosting

WordPress support

WEBSITE
https://aotearoawebdesign.co.nz/
ADDRESS
68 Perth Street, Richmond, Christchurch 8013, New Zealand
CONTACT DETAILS
021 045-2359

 

OPERATING HOURS
Monday to Friday: 9am – 5pm
Keeping it simple but impressive, Aotearoa Web Design is a small Christchurch business specialising in design, development, and optimisation of WordPress sites.
Jason, the owner, has a wealth of experience in marketing, having worked in the newspaper, retail, freelance and web design industry before forming Aotearoa Web Design in 2011.
According to his clients, he is hands-on, helpful, and prompt in responding to enquiries. Thus, you can entrust Jason to set up your website in order to advance your business.
Hosting is definitely included along with website support, security, and update. Furthermore, he can teach you what you need to know to use your new WordPress site.
Highlights
Specialises in WordPress web design
Broad skill set in developing a website
Hands-on, helpful, and prompt service
Full package (web hosting, training, support, design)
Customer Reviews
Check out a snippet from Debbie Dawson's review on Google Business:
"I am pretty fussy with layout, look, colours etc so I have appreciated Jason's gracious willingness to keep on adjusting things and come up with creative solutions to get things just right. It has been great to discover someone like Jason in my very own neighbourhood and to be able to work together over a coffee and shared love of cats."
2)  Activate Design & Development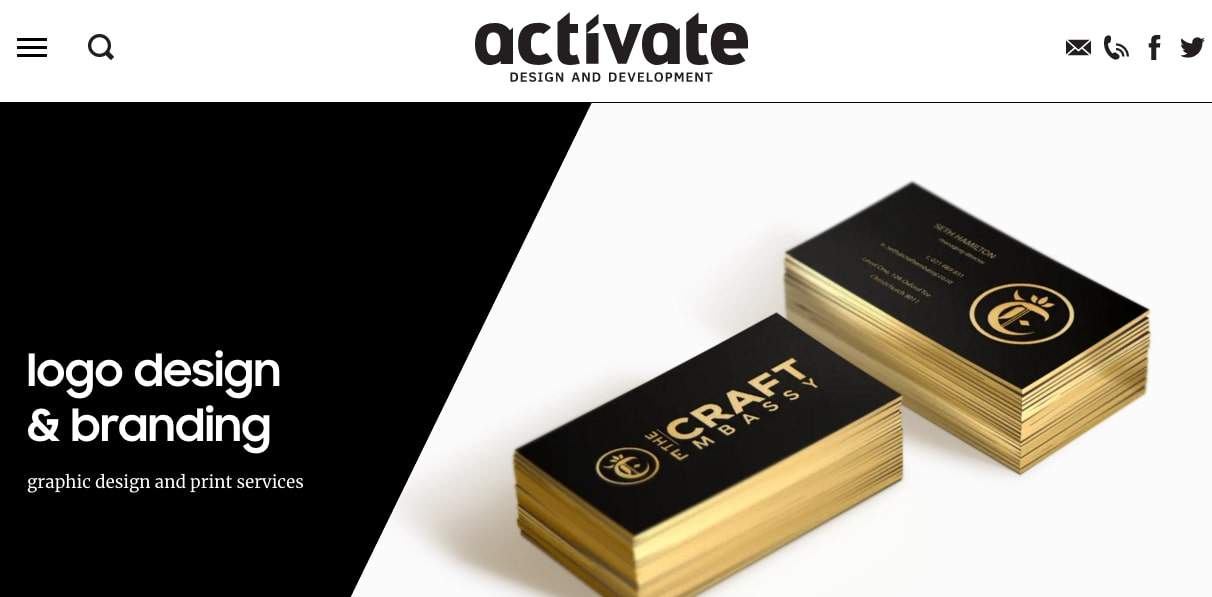 BEST FOR
Stunning and Responsive Website Design
SERVICES
Website design

 

 

Website hosting

Smartphone apps

Logos & branding

Graphic design

Printing

Content writing

Email marketing

SEO

Animated video

Software development

Tech support

WEBSITE
https://www.activatedesign.co.nz/
ADDRESS
205 Durham Street South, Christchurch Central, Christchurch 8011, New Zealand
CONTACT DETAILS
+64 3-961 1106

 

 

OPERATING HOURS
Monday to Friday: 8.30am – 5.30pm
If you need a captivating and responsive website with a high Google ranking, Activate Design and Development should be your choice.
They offer a full spectrum of services from logo design to software development. Their specialised team is very creative and dedicated to producing the highest level of work.
Their service doesn't stop on a stunning website, however, as they'll be working with you for months until you get exceptional results such as improved leads and sales.
Also, the web design agency has plenty of long-term clients who described them as efficient and professional. That's one of the reasons we know they offer some of the best web design Christchurch services.
Highlights
Stunning and responsive web design
Full spectrum of services
Creative and motivated team
Plenty of long-term clients in NZ & Australia
Customer Reviews
On Google Business, Nick Manarangi stated: 
"been working with Matt on a project over 4 months, he's been very professional and quick within this time. Although I was requesting some changes to an existing website that he built, he performed tasks without friction and to a timely manner. Great to work with !!"
3)  Creative Jar Digital Agency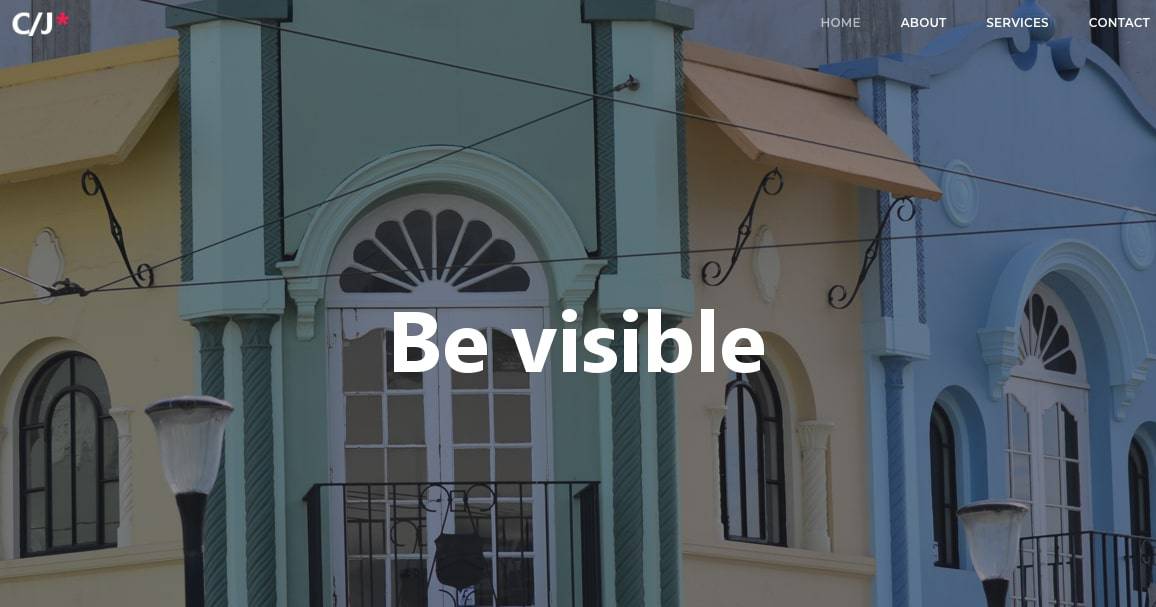 BEST FOR
Brand Marketing and Sales Conversion
SERVICES
Google ads

 

 

Social marketing

Ecommerce solutions

Conversion rate optimisation

Website development

WordPress support

Data & reporting

Google My Business

WEBSITE
https://www.creativejar.co.nz/
ADDRESS
12 Rapaki Rd, Christchurch, New Zealand
CONTACT DETAILS
021 731 212

 

 

OPERATING HOURS
Monday to Friday: 9.00am – 5.00pm
Creative Jar Digital Agency provides a complete array of digital marketing solutions including web design and conversion rate optimisation to increase your business's ROI.
Using WordPress, they can custom-build your website so that will accurately convey what your brand stands for. Also, data and analytics will be strategically used to convert your leads into sales.
Whether it's PPC, email, social media, Google Ads, or something else, the Creative Jar team can reposition your brand in such a way that you will be able to reach your target audience more easily than ever.
Aside from that, their proficient team is there to guide you every step of the way, helping your business succeed in the digital arena.
Highlights
Easy-to-use and wonderful website
Increase your business ROI
Proficient team
Complete array of digital marketing solutions
Provide expert advice and support
Customer Reviews
Jessica Smothington posted this review on Google Business:
"The team made building my site super easy! Standard of service is second to none and they have a tremendous wealth of experience behind them to explain the ins and outs of the digital world. Helped my business get off the ground simply, quickly and professionally. Highly recommended."
4)  BC Designs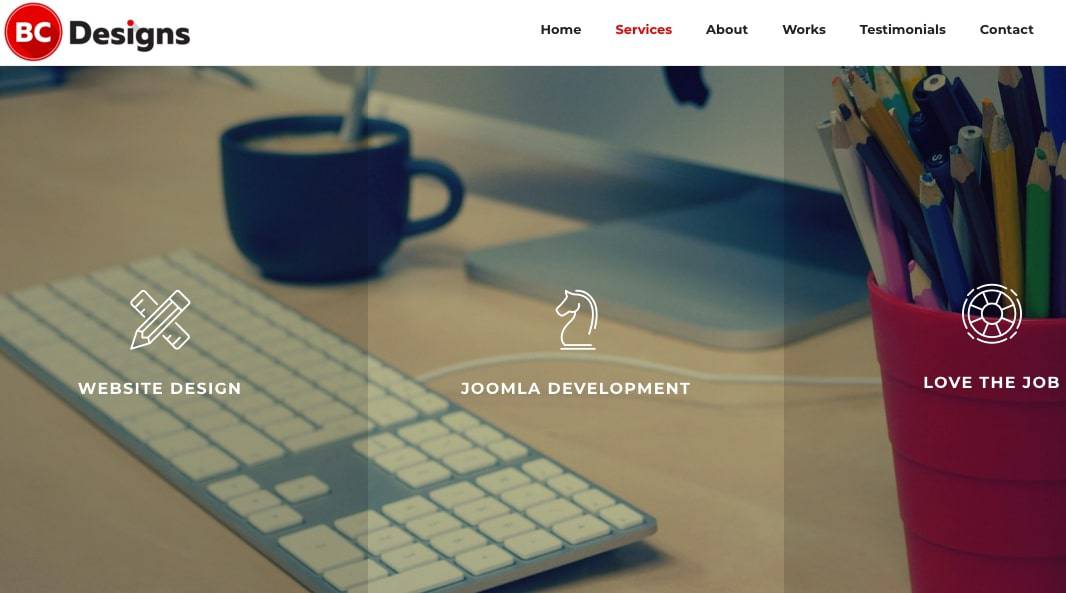 BEST FOR
Excellent Communication
SERVICES
Website design

 

 

Joomla development

WEBSITE
https://bcwebdesign.co.nz/
ADDRESS
Skyhawk Road, Riccarton, Christchurch 8041, New Zealand
CONTACT DETAILS
+64 21 182 8141
OPERATING HOURS
Monday & Thursday: 6.30am – 9.30pm

 

 

Tuesday & Wednesday: 6.00am – 9.30pm

Friday: 6.30am – 11.30pm

Saturday: 10.30am – 11.30pm
BC Designs is a fledgling company that designs beautiful websites. It is owned and led by Will Borsje-Clark, a web designer and developer with over 3 years of experience.
He is highly skilled in using programming tools like Joomla, HTML5 and JQuery. Using the right search terms, he can propel your website higher in Google rankings.
According to previous clients, Will is very knowledgeable and efficient, maintaining outstanding communication throughout the job. As such, BC Designs gets a spot on the best web design Christchurch services list.
Highlights 
Beautiful website showcases what they can do for your own site
Great for small-medium businesses
Skilled in different programming codes
3 years of experience
Customer Reviews
On Google Business, Stephen Nutley wrote:
"Have worked with William on several projects and have found him to provide clear communication and quality work. Have no hesitation in recommending him for his web design work and look forward to continuing to work with him in the future."
5)  Velocity Websites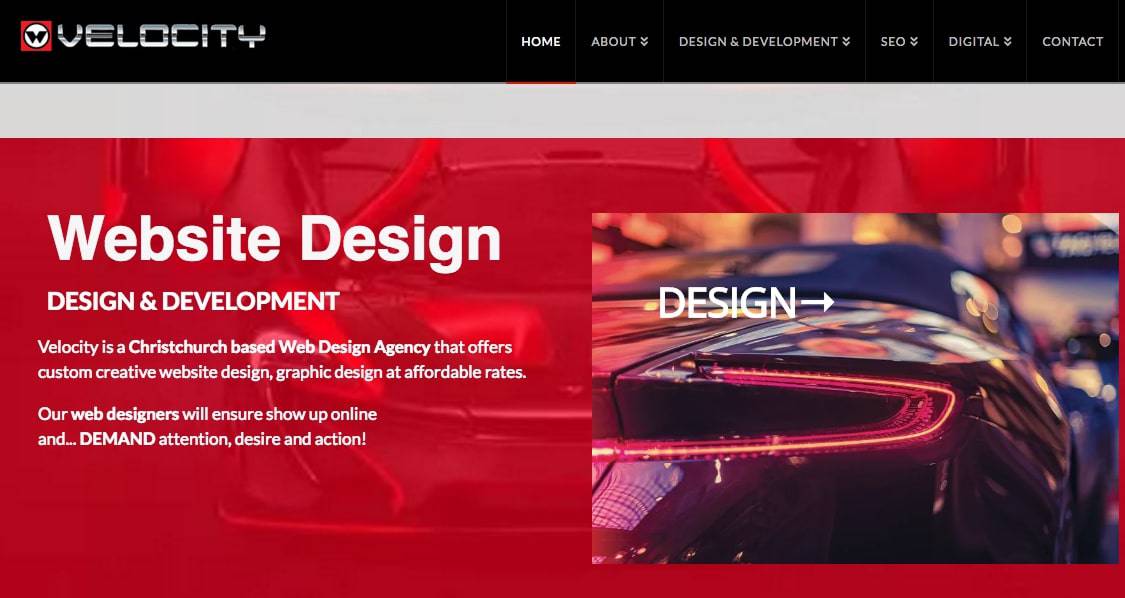 BEST FOR
Results-Driven Team
SERVICES
Website design

 

 

Web development

Shop design

SEO

Web marketing

Social media marketing

Video marketing

WEBSITE
https://www.velocitywebsites.co.nz/
ADDRESS
28A Cranmer Square, Christchurch Central, Christchurch 8013, New Zealand
CONTACT DETAILS
03-926-5272

 

 

OPERATING HOURS
Monday to Friday: 9.00am – 10.30pm
For a visually-striking design and turbo-powered SEO, just phone Velocity Websites. With affordable rates, they offer some of the best web design Christchurch services.
They have a small team of professionals who provide a wide range of digital marketing and web development solutions to small-and-medium enterprises.
With their experience, they know what to do to raise your position in the Google search engine results pages. They can even recalibrate your social media to increase your user engagement.
Also, you will have the freedom to edit your content through the modern interface the team will provide. Plus, you can ask them to create a truly mobile-ready and responsive site.
Highlights
SEO and web design specialists
Experienced and professional team
Mobile-friendly
Allows you to edit your web content
Affordable rates 
Customer Reviews 
Let's see the review of Major Minor on Google Business:
"The team at Velocity have been an absolute breeze to deal with since day one, they got our website up and running quickly and smoothly and worked with us until we got the results we wanted, and then kept us there. They stay in touch with us to keep us up to date with what's going on and make it really easy to update our site and keep it current with blogs etc. We are so pleased with them that we have recommended them to family and friends and will never use anyone else. Thanks again guys!"
6) Happy Monday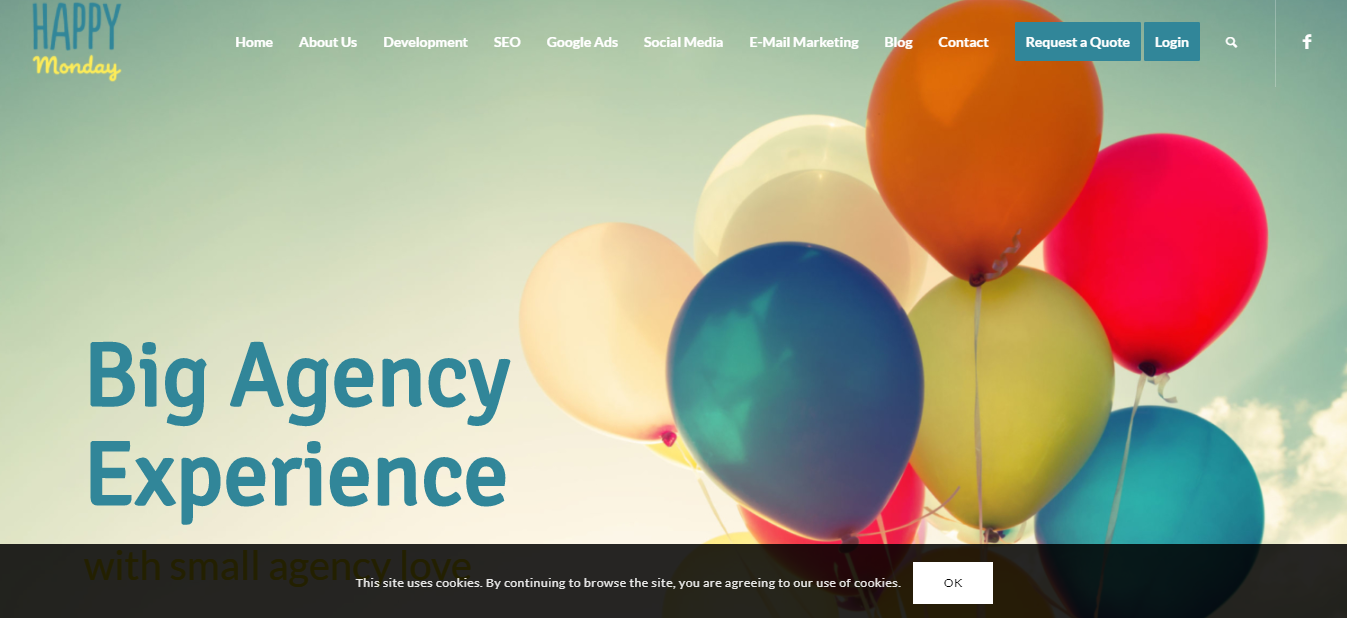 BEST FOR
Digital marketing and web development
SERVICES
Development and support

 

 

Design

Digital marketing

Project management,

Copywriting

Digital strategy

WEBSITE
http://www.happymonday.co.nz/
ADDRESS
Unit 6B 303 Blenheim Road, Upper Riccarton 8141, Christchurch
CONTACT DETAILS
+ 64 3 348 2114 |

[email protected]

OPERATING HOURS
Monday to Friday: 9.00am – 4.00pm
Where big agency experience meets small agency love. Happy Monday is a full-service digital agency that focuses on helping businesses of all sizes, grow and look good online.
They bring your business to life online with beautifully-crafted, results-driven websites, and they support your continued growth with a
full range of digital marketing services. From social media marketing, Google Ads, and local business listings, to SEO and EDM Management.
Highlights
Team of professionals
Flexible and innovative ideas catered to the interests of clients
100% customer satisfaction
Customer Reviews 
Here's a review from one of Happy Monday's clients:
"Not only were Leigh and the Happy Monday team incredibly efficient and knowledgeable, they were also very caring and understanding of our vision. It was an absolute pleasure working alongside HM to create our new website. They provide a brilliant range of services, and I look forward to working alongside the team in the future."
Here's another one:
"I found the team at Happy Monday to be a great team to work with. They provide a great service and are transparent with what they do. They developed really professional website for my me and their digital marketing services helped me to increase my online sales more than I expected. Thanks Team!"
7) White Rabbit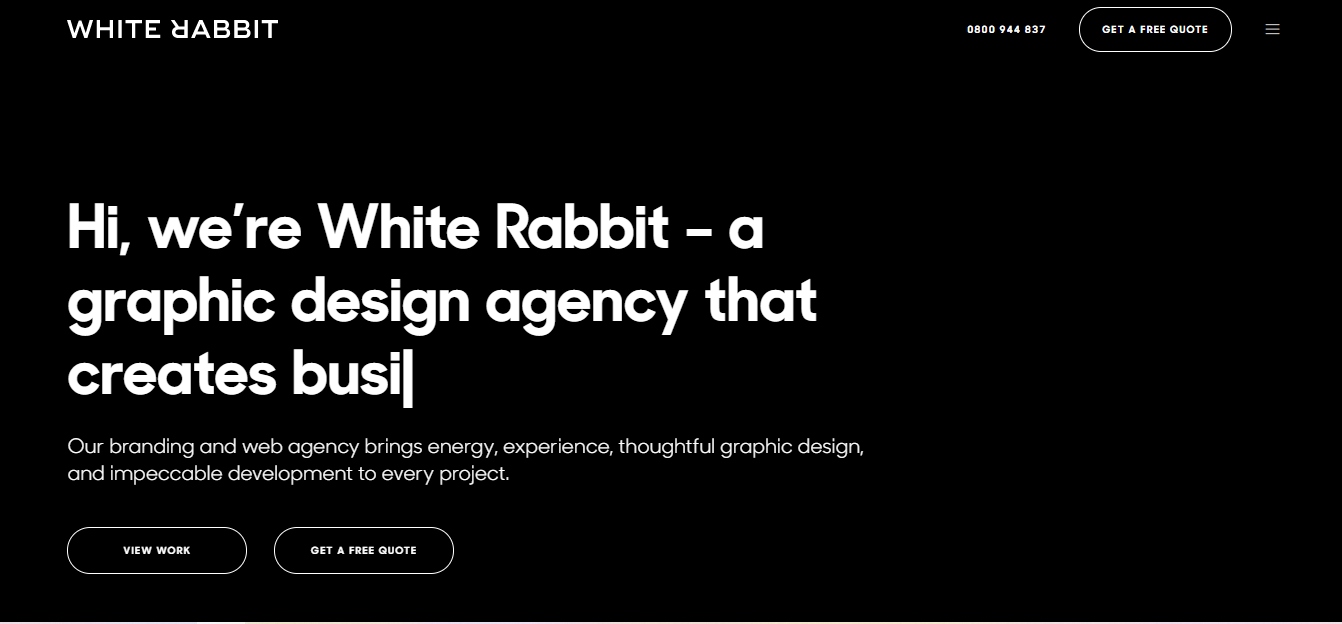 BEST FOR
Graphic design services 
SERVICES
https://whiterabbit.nz/digital-design/
WEBSITE
https://whiterabbit.nz/
ADDRESS
PO Box 133244, Eastridge, Auckland 1146, New Zealand
CONTACT DETAILS
0800 944 837 |

[email protected]

OPERATING HOURS
Monday to Friday: 8.30am – 5.30pm
White Rabbit is a graphic design agency in Auckland that works with businesses all over New Zealand. Through their exceptional communication skills and the miracle of modern technology, all projects they work on are delivered successfully, no matter where in the country a client came from. 
Their team is filled with creativity, friends quotes, laughter, and is fuelled by great coffee. Indeed, their agency is ready to take companies to another level, leaving them with impactful results which leads to increased customer engagement and sales.
Highlights
Branding and logos
Digital and print media
Customer Reviews 
Here's a review from one of White Rabbit's clients:
"I've genuinely enjoyed working with White Rabbit. They are efficient, they produce quality and they listen. They have brought my brand, logo and website to life and I look forward to working with them in the future. Highly recommended!"
Here's another one:
"I've genuinely enjoyed working with White Rabbit. They are efficient, they produce quality and they listen. They have brought my brand, logo and website to life and I look forward to working with them in the future. Highly recommended!"
8) Melia Marketing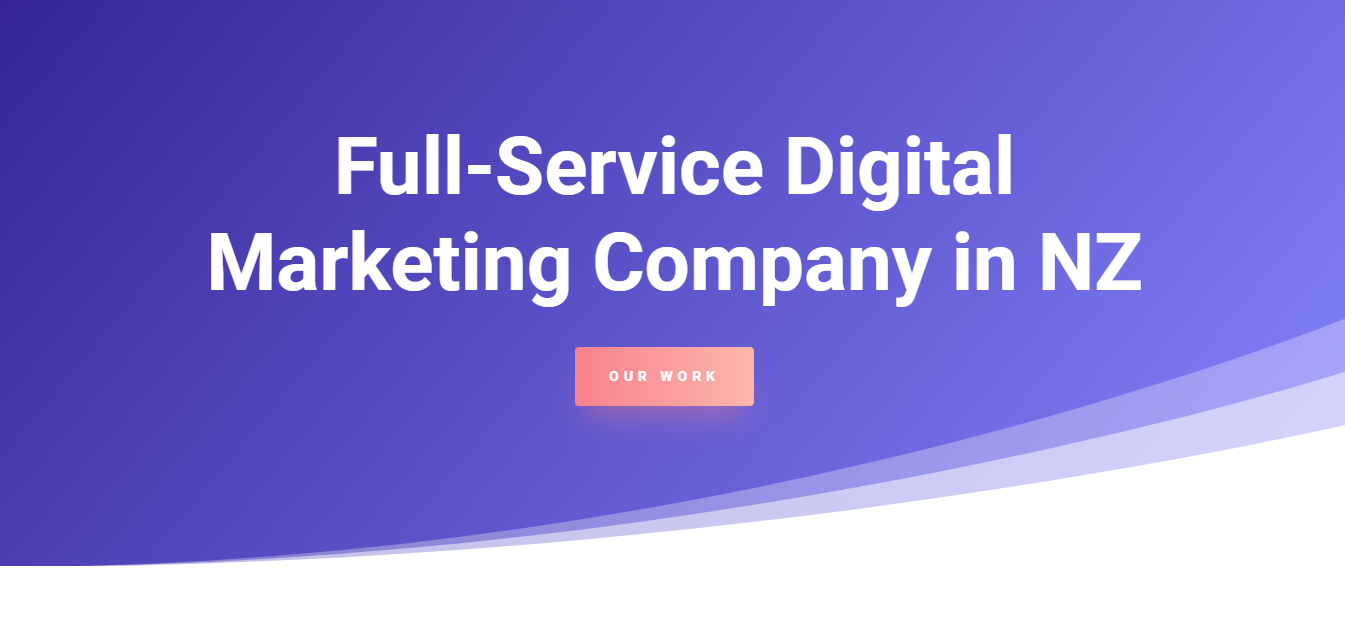 BEST FOR
Digital marketing Services
SERVICES

Web design

SEO

Social media marketing

Google Adwords

WEBSITE
http://www.meliamarketing.com/
ADDRESS
Suite 3, Level 1/225 High Street,
City Centre, Christchurch 8011
CONTACT DETAILS
(+64) 2041884803 |

[email protected]

OPERATING HOURS
Monday to Saturday: 7.00am – 5.00pm
Melia Marketing's approach for growing businesses is more than just client attraction. They have revolutionised the way businesses grow; from the old, outdated model to the timely models that come in line with the 21st century systems. 
Their passion lies in Psychology but they are open to work with all types of businesses and produce outstanding results.The principles of attraction, conversion, retention & referral apply to all industries.
Highlights
Offers 30-day contracts
Treats clients like their partners 
Customer Reviews 
Here's a review from one of Melia Marketing's clients:
"Our website had been static for many years and had fallen well behind what is needed today.  Melia Marketing did a complete overhaul of the site and moved it to a modern platform.
We were very impressed with the speed with which Gareth delivered the finished product and we are already seeing a greater level of interest from prospective members.
Gareth's work has been of great value to us and we are very happy with it."
Here's another one:
"Gareth & team are excellent. Melia completely redesigned and rebuilt an antiquated website for a small business I acquired, and they were amazing. Work was high quality, responsiveness was fantastic, very happy with the result. Would recommend to anyone I know."
9) Sarah-Jane Creative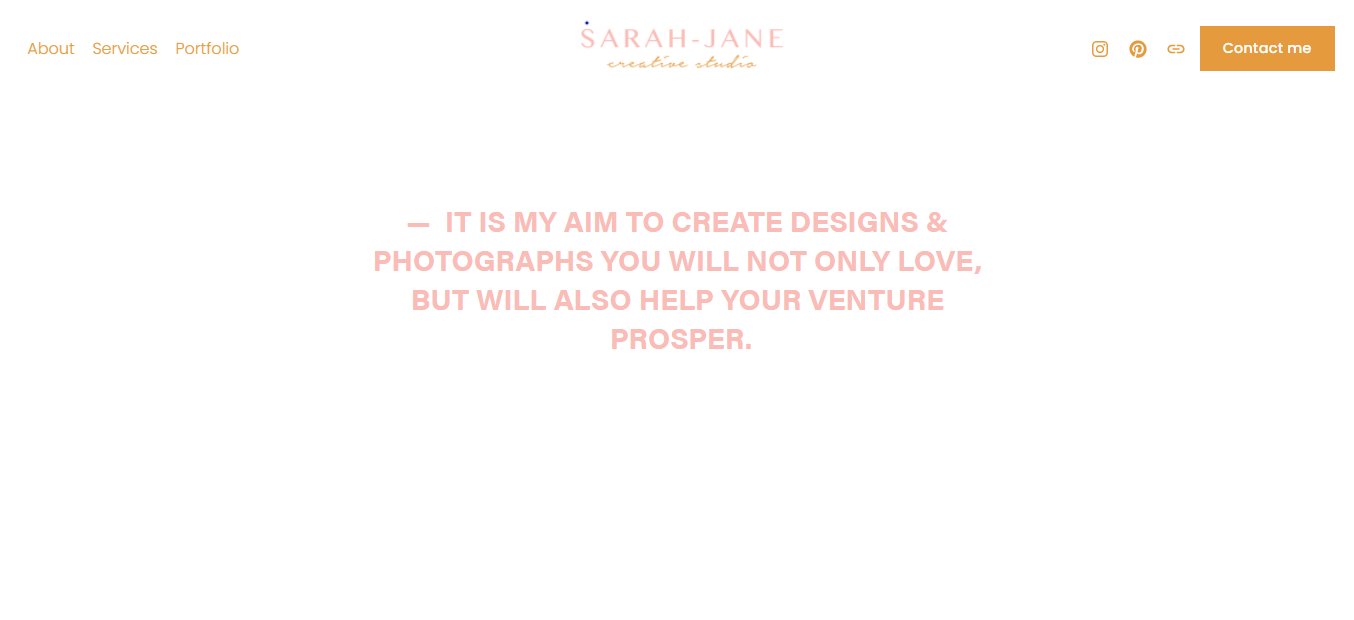 Sarah-Jane has a bachelor of visual communication design, having a strong focus on creativity and communication. It has been her goal to create designs & photographs clients will not only love, but will also help their venture prosper.
Not only that, Sarah-Jane loves working with passionate and driven businesses and bloggers, who have big dreams, and are working hard to achieve them. With that, she can work with anybody without having problems regarding distance. 
Highlights
Product and food photography
Website and graphic design
Editorial photography
10) It's All About Maria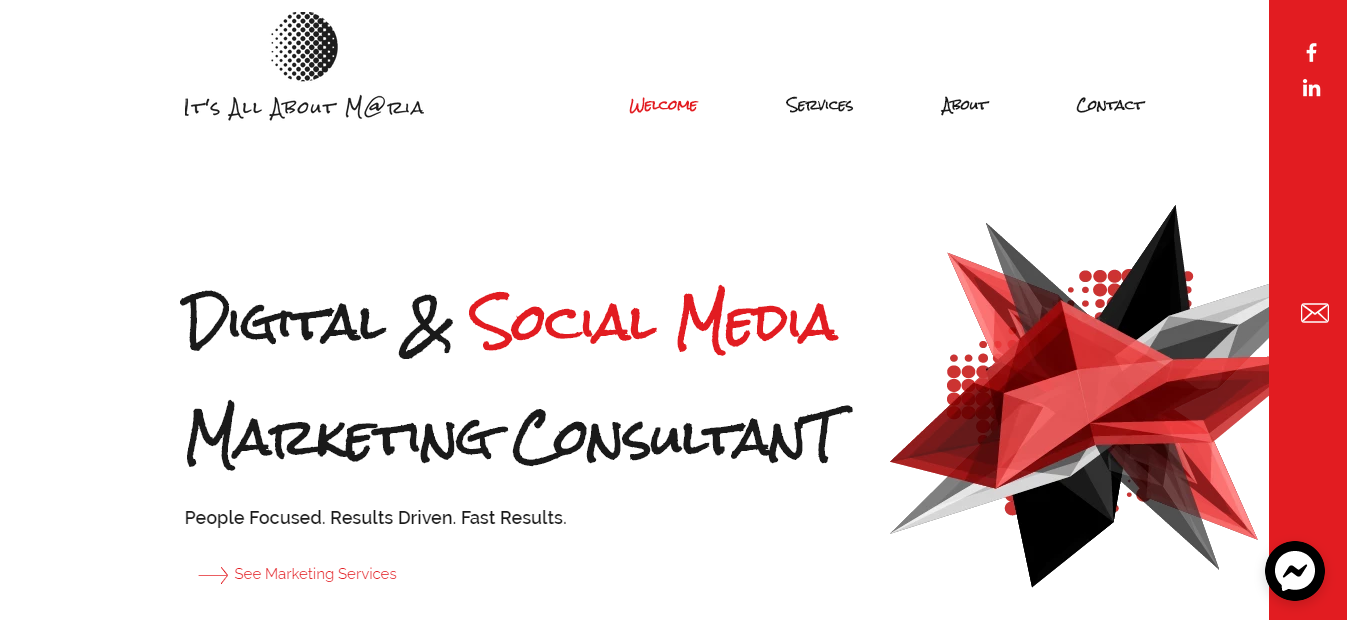 BEST FOR
Digital and social media marketing consultation
SERVICES
https://www.itsallaboutmaria.biz/services
WEBSITE
https://www.itsallaboutmaria.biz/
ADDRESS
Contact for details 
CONTACT DETAILS
+64 21 437 883 |

[email protected]

OPERATING HOURS
Monday to Friday: 9.00am – 6.00pm

 

 

Saturday: 10.00am – 4.00pm
Maria Kay, owner of the company is an accomplished Manager with an interest in dynamic companies in a fast-paced environment. She has lived in New Zealand for over 22 years. 
She has experience in marketing and web design functions with an emphasis in digital marketing, customer relationship management (CRMs), partner relationship management and implementation of business processes, information systems and business solutions. Not only is Maria a Business Mentor with Business Mentors New Zealand, she is also a senior manager with experience in key stakeholder's reporting and management, product and customer management and international relations.
Highlights
Professional marketing services
100% customer satisfaction
Email and video marketing 
Customer Reviews 
Here's a review from one of It's All About Maria's clients:
"Was so easy to get our website Skeleton Optics NZ up and running with the help of Maria, thank you so much!"
11) BlueFusion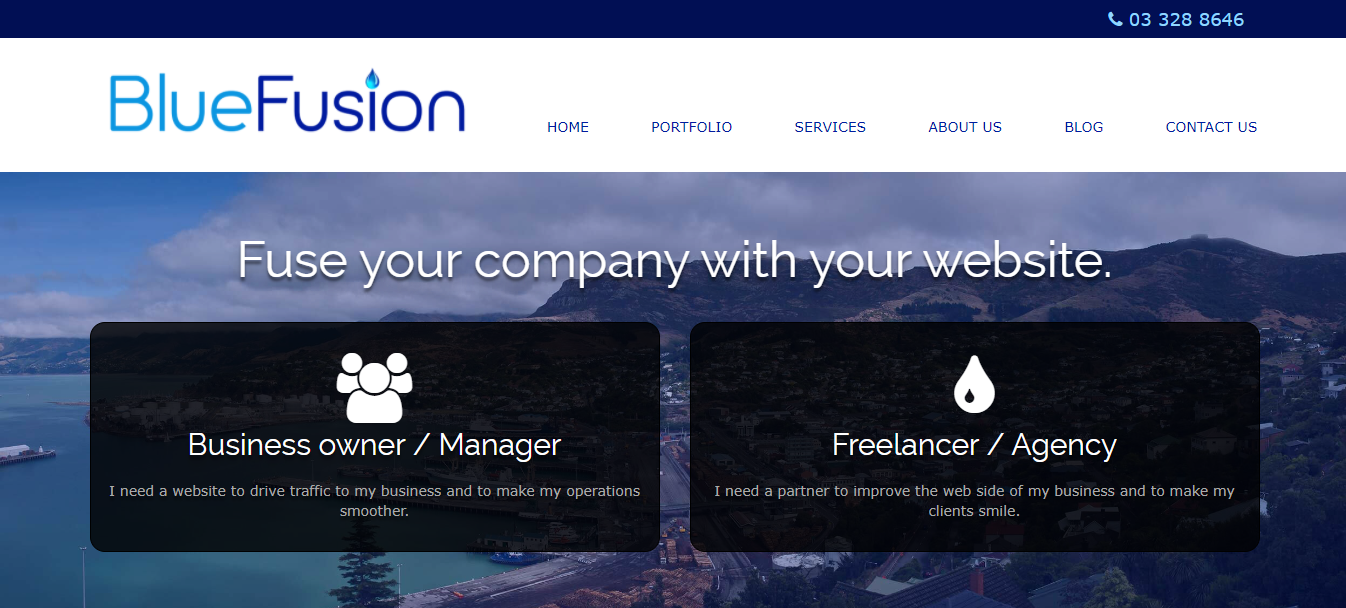 BlueFusion is a Lyttelton based web development company specialising in Drupal, e-commerce, and online operational improvements. Their designs are focused on user experience; while our development team focuses on building systems to allow our clients to increase the scalability of their organisations. 
Businesses who are interested in these should definitely get in touch with them! Together, BlueFusion, along with their clients, can build a fabulous website.
Highlights
Web Development
Google Ads
SEO 
Customer Reviews 
Here's a review from one of BlueFusion's clients:
"I am very pleased with the end product of my new website.
I thought the process was excellent, especially the use of the Trello board for tasks – so was clear all the time, who was doing what.
I valued that BlueFusion took into consideration my budget and kept me posted about how that was tracking throughout the project."
Here's another one:
"Developing an e-commerce website can be very daunting – you made it easy!"
12) iWeb Solutions

BEST FOR   
eCommerce sites
SERVICES
Website design

 

 

Custom development

Website setup and configuration

Website hosting

Website maintenance

Training

WEBSITE
https://www.iwebsolutions.nz/
ADDRESS
57 Huxley Street, Sydenham, Christchurch 8023, New Zealand
CONTACT DETAILS
+64 21 146 8539
OPERATING HOURS
Monday to Friday: 8.00am – 10.00pm
iWeb Solutions offers personal, business, and eCommerce websites. They can design and create a webpage for you with e-carts and secure online banking if your business requires it.
As for full-on eCommerce websites, iWeb Solutions can handle everything from design to site management. They even offer training and hosting to help you carry the load of the site.
Highlights
eCommerce websites starting at $200
Personal websites starting at $250
Business websites starting at $400
Small to large ecommerce websites
13)  Be Marketing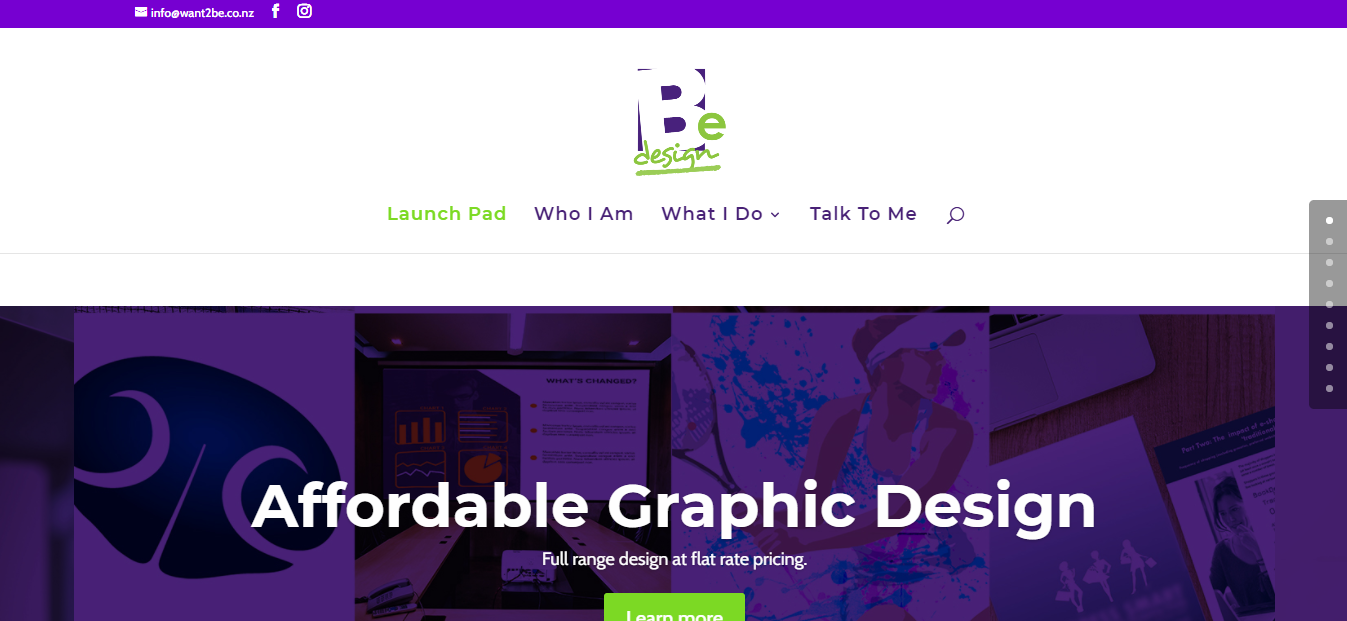 BEST FOR
Graphic design 
SERVICES
Website help

 

 

Website hosting

Website design

Website management

Graphic design

Age progression images

WEBSITE
http://www.want2be.co.nz/
ADDRESS
Christchurch, New Zealand 
CONTACT DETAILS
+64 274 948 588 | 

[email protected]

OPERATING HOURS
Contact for details 
Be Marketing Design is owned by Barbi Larkins. She is a Christchurch based freelance graphic and web designer with a penchant for good design and a belief that it doesn't have to be unaffordable for those who need it.
The company aims to be a friendly source for graphic and web design. It wants to do great stuff for community groups, not-for-profit organisations and small to mid-sized businesses who can't afford big design firm rates. 
Highlights
Affordable
Good for all types of clients
Web design and management
14) Jade Web Design

Since 1996, Jade Christchurch has been designing websites keeping up with trends and requirements. They take every project with great enthusiasm getting a great sense of satisfaction when clients appreciate their work. 
Jade is very transparent with her craft keeping you updated on every detail your website is going to have. She enjoys knowing every client and keeping good relations with them witnessing their successes and achievements. 
Highlights
Highly professional
Speedy response
Knowledgeable 
Customer Reviews 
Here's a review from one of Jade Web Design's clients:
"I can't believe I haven't celebrated you til now here Jade.  You have been pivotal in my web journey helping me constantly at the drop of a hat.  You are so talented, creative and always have the best interests of your clients at heart. You have done websites for so many people I know who all rave about you.  Thank you Jade.  I am so glad we continue what has been a long relationship." – Shell Withers
Here's another one:
"From the first contact Jade has been wonderful to work with. She invested a great deal of time to listen to what I wanted to convey on my website, and with her extensive knowledge and experience made valuable suggestions of her own. She immersed herself in my business and designed a website I am so very proud to promote.  Her attention to detail, linking, layout of photographs I don't believe I could match elsewhere – every "i" was dotted and "t" was crossed. She produced magnificent work in such a short space of time and I am so grateful for the generosity of her time and energies." – Lia Van Tonder
15) Don Creative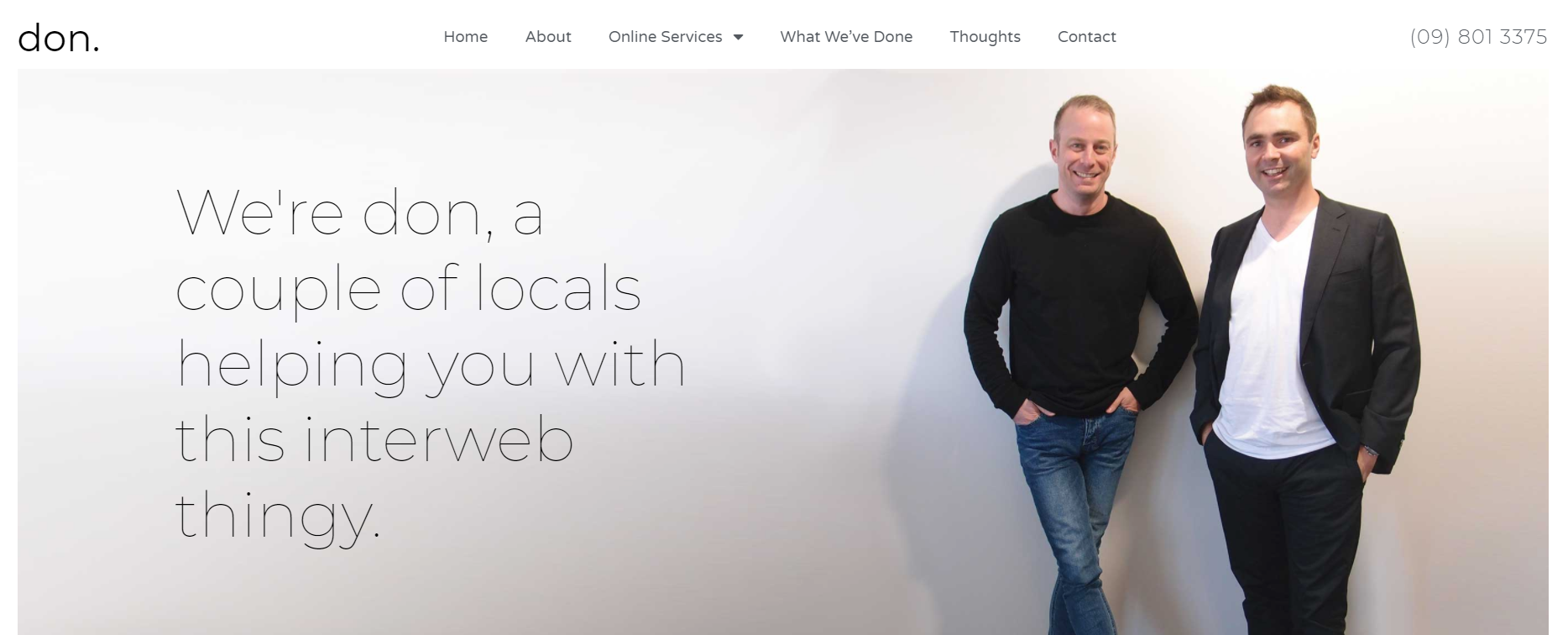 Don Creative is a firm that specialises in bespoke web design services. The firm was born from the collaboration of Grant — a designer and marketer — and Andy — an advertiser and Google Search Expert.
With their combined efforts, skills, and expertise, Don Creative successfully provides various online services that can boost your presence on the internet. The team at Don Creative places great value on customer satisfaction, which is why they'll do their best to listen to your concerns and deliver top-notch solutions.
Highlights
Excellent customer service
Wide array of services
Google certified in Adwords & Search Analytics
16) CODOS IT Service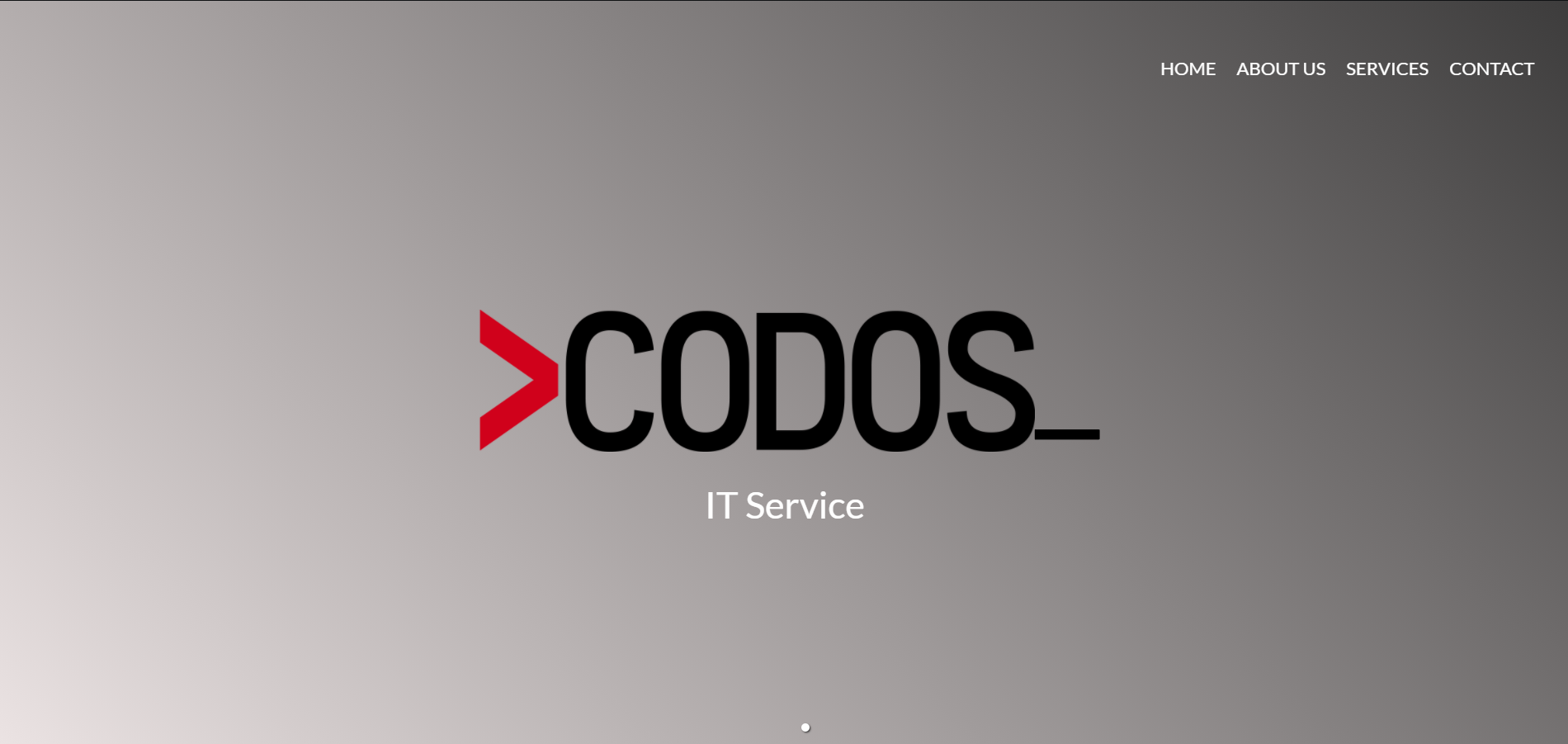 BEST FOR
Website design
SERVICES
IT consulting
Office setups
Computer maintenance, builds and repair
Hardware and software installations and diagnostics
Virus removal
WEBSITE
https://www.codos.co.nz
ADDRESS
N/A
CONTACT DETAILS
+64 21 042 7652


[email protected]

OPERATING HOURS
Monday – Friday: 9.00am – 5.00pm
Codos is a company that offers website design and computer services. Their top-notch work is available at its most affordable price.
Their team of developers have many years of experience under their belt. With their help, you're sure to gain a competitive edge in the market– no matter the industry.
Highlights
High-quality, affordable services
Over 6 years of experience
Skilled developers
Focuses on enhancing a business' competitive edge
17) Electric Escape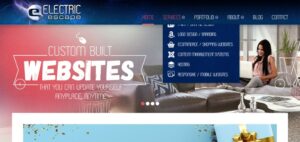 BEST FOR   
Design to hosting services
SERVICES
Web design and development, logo design branding, website hosting, email management
WEBSITE
https://www.electricescape.com/
ADDRESS
Kittyhawk Avenue, Wigram, Christchurch 8025, New Zealand
CONTACT DETAILS
+64 21 217 9332

 

 

OPERATING HOURS
Contact for more details
Electric Escape has been sharing its expertise in design to Christchurch since 2007. They offer web design and development services for brochure, self-managed, and e-Commerce websites.
They also go beyond designing because they also manage your email and host your website. Electric Escape uses Joomla as its content management system so you can easily update your website.
You can also hire Electric Escape for logo designing and branding. So, if you want a website that's cohesive with your logo, you might as well hire them to do both.
Highlights
Cost-effective and up-to-date content management system
Over 13 years of experience
Responsive and mobile-friendly websites
Trusted by 35+ clients
18) Web Online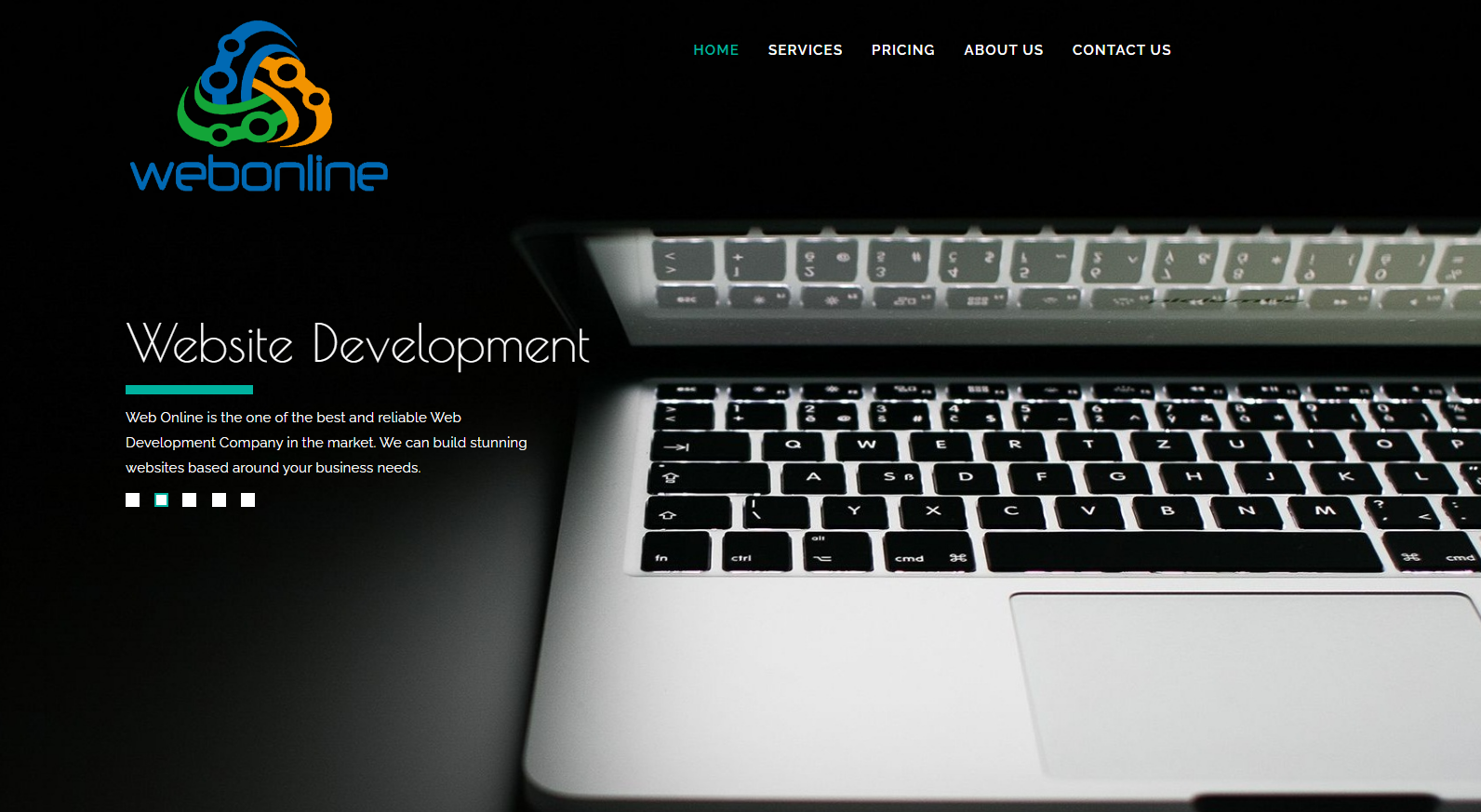 Web Online is a go-to firm for topnotch web services in Christchurch. The team at Web Online comprises of talented individuals, each specialising in either design, code, or marketing.
One of the best things about Web Online is their understanding of the internet landscape. They know the importance of websites in this day and age, which is why they strive to provide services that help clients thrive in the modern world. Not only that, but Web Online also has a deep understanding of how business works in New Zealand.
The firm has a wide array of services to choose from, most notably their website design and development. Those looking for cost-effective online solutions will surely benefit from Web Online's services.
Highlights
High quality web solutions
Cost-effective and modern services
Excellent customer service
19) Mountain House Creative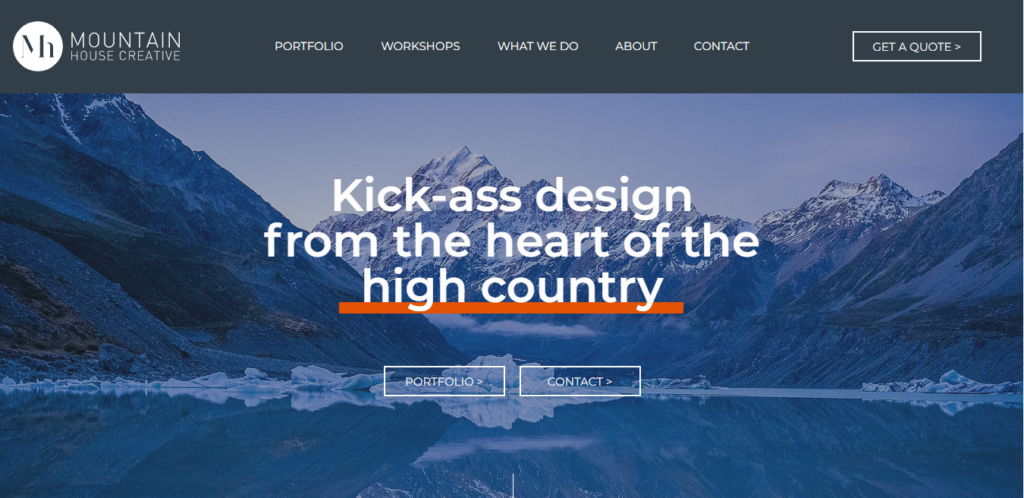 BEST FOR   
Web and Graphic Design
SERVICES
Wix website design & development, 1-day website workshop series, logo and branding, content creation
WEBSITE
https://www.mtnhousecreative.com/
ADDRESS
11 Tekapo-Twizel Road, Lake Tekapo 7999, New Zealand
CONTACT DETAILS
+64 27 604 9630


[email protected]

OPERATING HOURS
Contact for details
Mountain House Creative is a graphic and web design studio based in the beautiful Lake Tekapo, New Zealand. It is owned and led by Hollie Woodhouse, a web and graphic designer with over 15 years of experience.
Working with small to medium-sized businesses throughout the globe, they provide a range of design services, including branding, web design, and storytelling.
They also host 1-Day Website Workshops, where they teach anyone how to build their dream website and understand how to update it themselves.
Perfect for business owners, entrepreneurs, start-ups, or anyone wanting to learn how to build a website quickly and easily, you will learn the basics of how to create and design a modern, stylish, mobile-responsive website using Wix without any web design experience.
Highlights
Modern and responsive web design
1-Day Website Workshops (NZ wide)
Full range of design services
Ideal for small-medium businesses
15+ years of design experience
Customer Reviews
Here's what a customer has to say about Mountain House Creative's services:
"Hollie made designing our website a breeze. From taking the photos to helping reword our stories, we love what she has created for us. Thanks Hollie for bringing it to reality."—Alana Miles, Mount Cook Station
20) Electric Escape
| | |
| --- | --- |
| Best For | Web Design |
| Services | Website Design, Print/Graphic Design, Logo Design/Branding, Ecommerce/Shopping Websites, Content Management Systems, Hosting, and Responsive/Mobile Websites |
| Website | https://electricescape.com/ |
| Address | Kittyhawk Avenue, Wigram, Christchurch 8025, New Zealand |
| Contact Details | +03 389 5400 or +021 217 9332|[email protected] |
| Operating Hours | N/A |
In the field of advertising, appearances are significant if you wish to attract more clientele. Being aware of this fact, the Electric Escape team constantly works hard to create excellent promotional material for businesses across New Zealand, its duration of operation now amounting to over thirteen years.
Electric Escape is patronized for its ability to produce eye-catching, user-friendly websites, and e-catalogues that allow smooth interaction between customers and different enterprises.
If you need assistance in maintaining your web presence, hosting, and handling e-mails, the staff could never be more well-equipped for the job. Besides online marketing content, Electric Escape also specializes in formulating brand logos, business cards, flyers, brochures, and other print advertising forms.
Create for your own brand a face that appeals to the masses by consulting the experts at Electric Escape. They never disappoint.
Highlights
Accommodating and experienced staffs
Wide array of services
Customer Reviews
Most of the customers of Electric Escape offer praise for its reliable and efficient service. Here are some of the reviews left by satisfied customers:
"Shaun at Electric Escape was recommended to me by a friend as a great web designer. Subsequent experience with Shaun proves the value of an intelligent recommendation. Beware of imitations, take my recommendation – Shaun Ross at Electric Escape for a sharp looking website. Thanks Shaun for a great job my income was up 40% last month."
"Shaun delivered a great product and on time! Importantly, he was easy to communicate with and was always quick to respond to any questions or requests. Shaun is friendly, efficient, provided great guidance and even works late nights to get the job done. Thanks!"
21) Maui Studios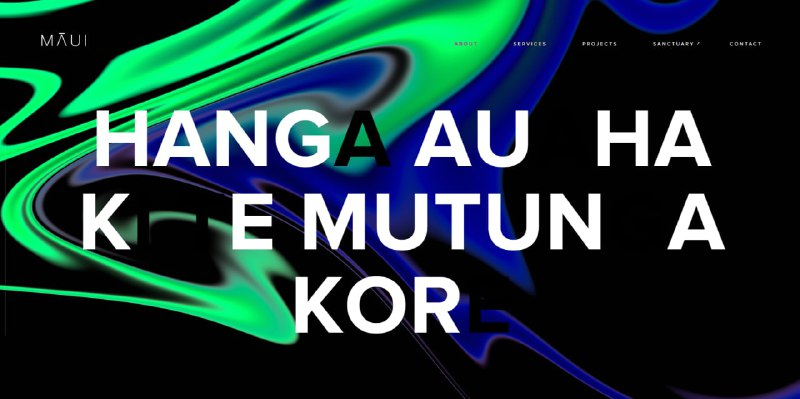 Best For
Creative Design
Services

BRAND IDENTITY PACKAGES
WEBSITE DESIGN AND DEVELOPMENT
COMMUNICATION STRATEGIES
PUBLICATIONS, COLLATERAL AND PACKAGING
USER EXPERIENCE AND INTERACTION DESIGN

Website
https://www.mauistudios.co.nz
Address
10 SHOW PLACE, ADDINGTON 8024
MĀUI STUDIOS AOTEAROA
Contact Details
[email protected]
+64 27 717 2319
Operating Hours
24/7
Maui Studios is a creative agency that offers innovative and clever projects to their clients. Their team of creatives are well-versed in numerous disciplines of design.
Their work process is one that is transparent and involves their clients closely. You can rest assured that the work they do for you will not only suit your tastes, but also bring great results.
Highlights
Creates commercial and educational content
Experts in various disciplines
Wealth of experience
Aims to improve continuously
22) Peregrine Web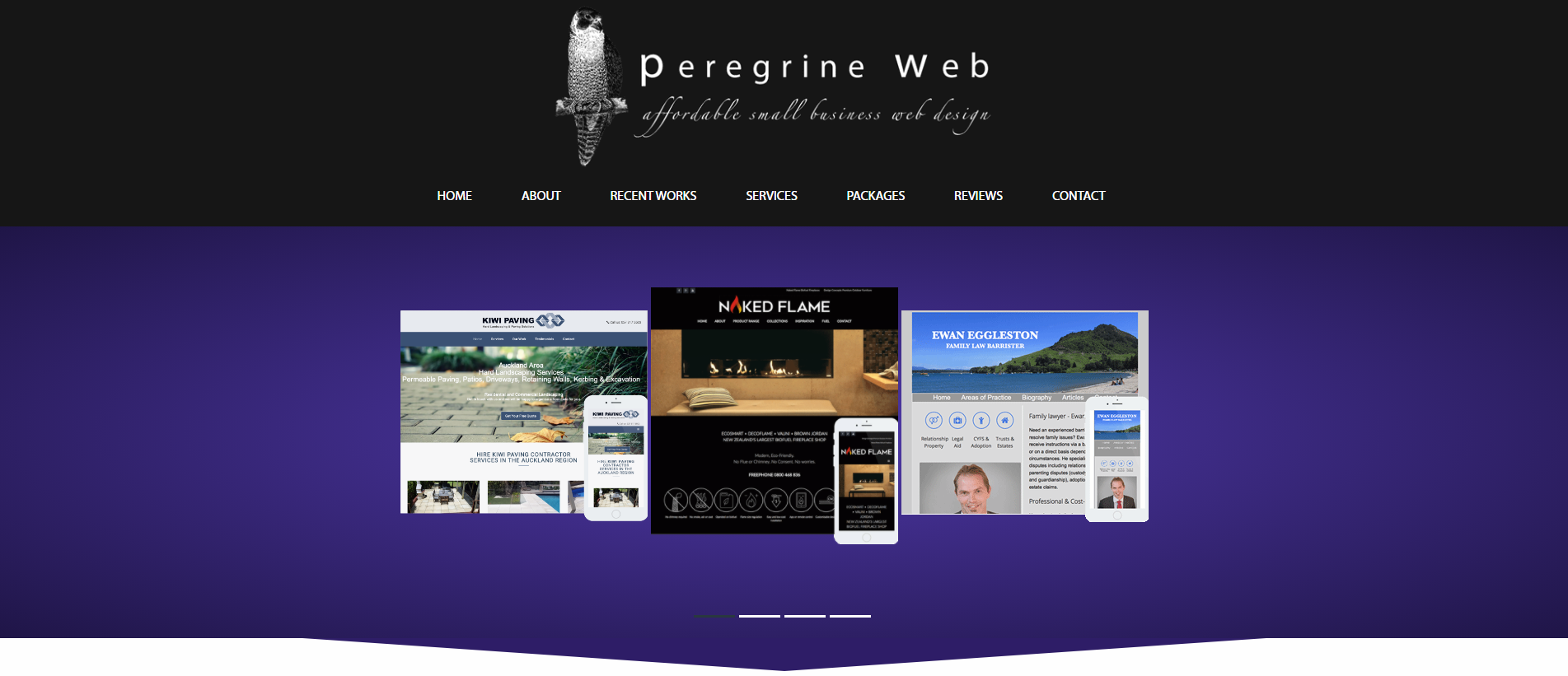 Best For
Small Businesses and Startups
Services

New Websites & Modern Redesigns
Mobile-Friendly Designs
Search Engine Optimisation (SEO)

Website
https://peregrineweb.nz/
Address
Taranaki
Contact Details
Phone: 027 752 2907
Email: [email protected]
Operating Hours
Monday to Friday: 11am – 5pm
Peregrine Web focuses on quickly delivering websites that are effective at attracting potential audiences. Their services are especially suited for small businesses and startup companies.
They guarantee affordable prices for high-quality work. You won't need to worry about making any deposits either.
They provide other services that can help you grow further. Search Engine Optimisation and monthly website maintenance packages are available for those interested.
Highlights
Great websites at affordable prices
Fast delivery time
Effective websites
Easy to navigate
23) Increase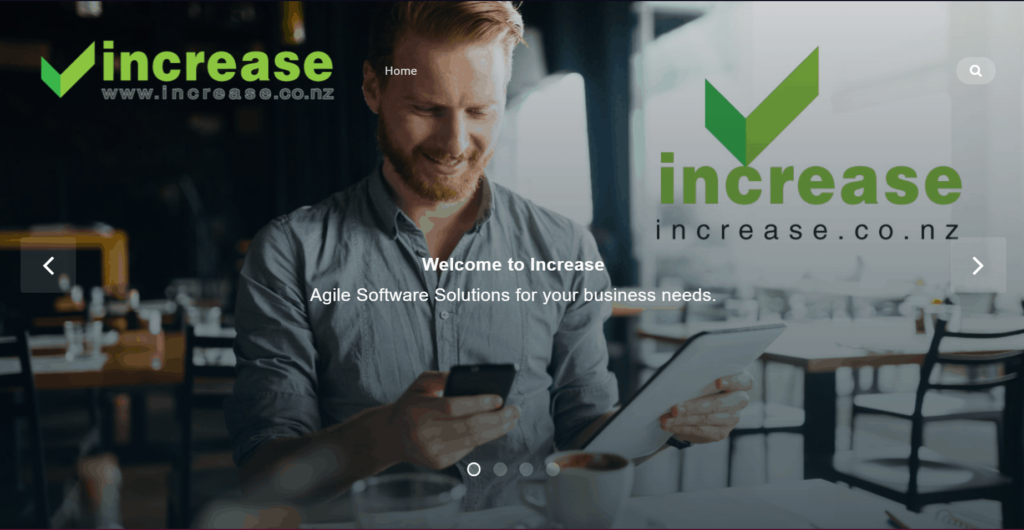 BEST FOR
Agile Software Solutions
SERVICES
E-Commerce
Apps/WebApps
APIs
Websites
WEBSITE
https://increase.co.nz
ADDRESS
Christchurch,, New Zealand
CONTACT DETAILS
021 334280
[email protected]
OPERATING HOURS
24/7
True to its name, Increase is a digital company that strives to improve their client's online presence. They do so by providing a wide range of digital services that can further a company's productivity and gains.
They meet their client's web and software needs through numerous solutions. Some of these include E-Commerce, Apps, APIs, and Websites.
No project is too big or small for their team of professional experts. Moreover, they have a wealth of experience building and hosting hundreds of successful websites.
When it comes to web design, Increase is a company you should consider. You can rest assured that they will provide you with effective solutions and optimal results as soon as possible.
Highlights
Built over 100 successful websites
Many years of experience
Works with projects of various sizes
Wide range of services
24) Catchlight Design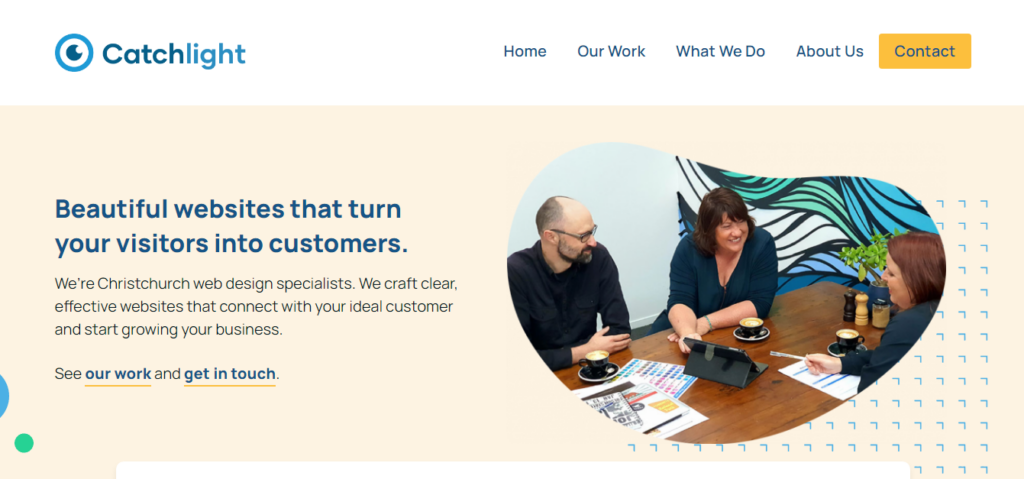 Catchlight Design is a company that specializes in offering various web design and development services, especially for kiwi business owners. They have identified the problems clients usually face and make it to a point to focus on those key areas with attention as well.
They are comprised of web design specialists who proactively help clients grow their business through the online platform. Equipped with a simple and open communicative approach, they have time and time again helped clients have a pleasant experience with them.
We find that their work portfolio says it all as clients can expect that what they offer will be highly customized websites that best show off their visuals that attract potential clients.
That's not all, as they will ensure to provide support to clients every step of the way as their services also cover maintenance, support, and training online so that owners can have the opportunity to manage their own platform.
To top it all off, packages along with the descriptions of their services are readily available at their website so that clients considering their budget and wanting a concrete estimate of services may find it useful.
Highlights
Effective designs
Open communication approach
Highly professional personnel
Customer Reviews
Here are some reviews from their clients:
"Brock & Steph have been amazing to work with! They took the time to fit the website to my personality which was important to me and I couldn't be happier with what they have done." – Andrew Matthews
"Catchlight made a great eCommerce website for us that helped us through a busy Christmas period. I can recommend them as web designers and would definitely use them in the future." – Jeremy MacCormack
25) D-Cipher Marketing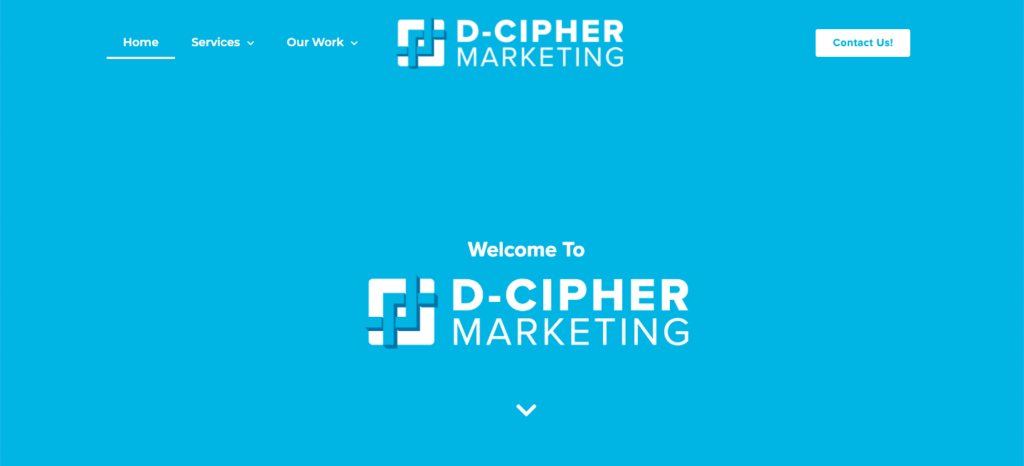 D-Cipher Marketing is an agency that provides various marketing services.
Their services include Graphic Design, Web & App Development, and Marketing.
We like that no job is too big or small for them when it comes to web design. They like to take the work of building a website away from the clients so they can solely focus on day-to-day operations.
They make use of Javascript/jQuery, PHP, SQL, Python, C#, and so much more to make their clients' vision come true.
If you need help with new builds, redesigns, working with specific sites, and custom builds, we think they can assist you with that.
You can have a no-obligation consultation with them which we find neat.
Highlights
Variety of services
Uses Javascript/jQuery, PHP, SQL, Python, C#, and so much more
No-obligation consultation
26) Digital Presence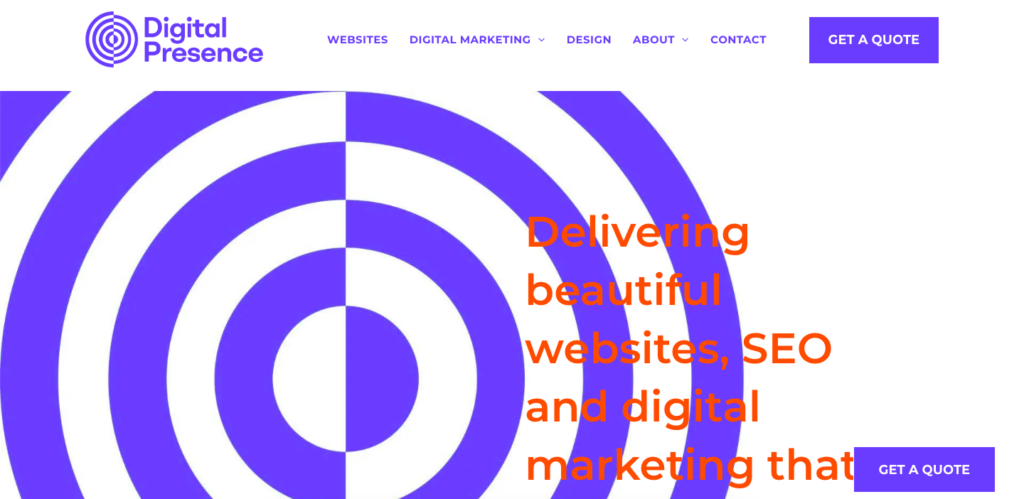 BEST FOR
Customized Websites and Digital Marketing
SERVICES
Websites, Digital Marketing, Design
WEBSITE
https://www.digitalpresence.co.nz/
ADDRESS
Contact for more information
CONTACT DETAILS
[email protected]
0274 278047
OPERATING HOURS
Contact for more information
Forever ready to propel businesses forward, we think that Digital Presence is worth the consideration for your web design needs.
They can help with creating a stunning web design, insightful content and an SEO and Google Ads strategy that will allow your business to be seen by the right people.
We like that they've been able to work with clients from diverse fields, from florists to law firms, restaurants to real estate agents.
As a boutique web design agency, they make beautiful mobile friendly websites, including e-commerce websites, corporate websites, brochure websites, websites for start-ups, freelancers, clubs and a lot more!
We also like that they ensure that businesses benefit from a high-performing online platform for a low affordable monthly price with them.
Highlights
Various marketing services
Experience working with businesses in different fields
Mobile friendly websites
Affordable monthly price
With the help of these agencies, you'll get a web design with a stunning look and strong SEO in place. So if you're decided, just ring the best web design Christchurch services today!