By Isla Thompson
A seamless and vibrant website design makes your business stand out. If you're at a loss on where to start, here are the agencies that will give you the best website design in Christchurch!
Your home page is where you are able to present your company online. And that has to not only be good in design but in the marketing elements and calls to action too.
Pulling off a good website is hard work. But a website designer has the technical knowhow and the skills to smooth out the edges.
That's why we're helping you out here. Let's now see the companies capable of giving you the best website design in Christchurch!
1) Mint Design

BEST FOR
Digital Marketing
SERVICES
Digital Marketing, Google Ads, SEO, Social Media, Website Design, Logo Design, 360° Virtual Tours
WEBSITE
https://mintdesign.co.nz/
ADDRESS
21 Humphreys Drive, Ferrymead, Christchurch
CONTACT DETAILS
[email protected]
03 967 9505
OPERATING HOURS
Monday-Friday: 8:30 PM-5 PM
Closed on Saturdays and Sundays
Mint Design is where digital marketing meets growth. They're motivated to give the best services to their clients, which is why they continuously improve their methods and techniques.
One of their core values is to treat their clients well. That's why if you decide to work with Mint Design, you can rest assured that your business will soar.
Highlights
Skilled team of creative designers
Customer-oriented services
2) Meta Digital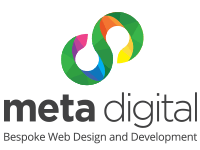 | | |
| --- | --- |
| BEST FOR | Creative and Stunning Website |
| SERVICES | WordPress Hosting and Support, eCommerce Development, Web Development, Digital Strategy, UX and Design |
| WEBSITE | https://www.metadigital.co.nz/ |
| ADDRESS | Manchester Street, Christchurch NZ |
| CONTACT DETAILS | +64 3-963 3739 |
| OPERATING HOURS | Monday to Friday: 8.30am – 5pm |
No matter if you are improving your sales turnover, membership signups, or brand awareness, Meta Digital is here to help you achieve those.
The small expert team develops custom web designs that are creative and stunning according to your needs. They are also friendly individuals that are able to find the humour in every day.
Mobile versions, copywriting, and hosting are provided by them. You can even edit your pages as you like thanks to their platform being a user-friendly content management system (CMS).
Your clients will have a breeze looking around your site. With them, you'll get a well-organised, secured, and phenomenal design you will be proud of that is useful to your online store or business.
Highlights
Creative and stunning website
Helps to improve your business
Content management system
Friendly to deal with
Customer Reviews
One customer's comment is posted on the Meta Digital website:
"The team at Meta is world-class! Their responses are fast & efficient, their work is precise & accurate and their customer service & care is second to none. Keep up the good work team… no pressure… :-)"
3)  Velocity Websites

| | |
| --- | --- |
| BEST FOR | Low, Affordable Price |
| SERVICES | Design & Development, SEO, Digital |
| WEBSITE | https://www.velocitywebsites.co.nz/ |
| ADDRESS | Christchurch Central NZ |
| CONTACT DETAILS | 03-926-5272 |
| OPERATING HOURS | Monday to Friday: 9am – 10.30pm |
If you need a dynamic marketing website, let Velocity do the designing for you! From scoring high on Google search to SEO, content, social media marketing, and PPCs, they have it all sorted out.
That's why it's one of the agencies with the best website design in Christchurch. It not only creates a wonderful design, but also grants you value through increasing your conversion rates and online presence.
For a low affordable price, you can get the best of both worlds — and to your advantage! Your site will even be regularly updated, fixed, and maintained, letting your business run smoothly.
More impressively, they will assist you in increasing your audience through content and video marketing on Facebook, YouTube, Instagram, and so on. You get a really great value from them.
Highlights
Grants value through company profitability
Low, affordable price
Customer Reviews
One client, Lucie Masselink said on Google Business:
"Awesome service, and great advice. Website traffic has trebled, and Vaughan will help us get to the next level. Recommend to everyone. A++++++++
Complete Asbestos Solutions Ltd."
4)  Wired Internet Group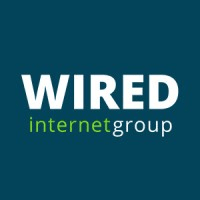 BEST FOR
Small and Medium Enterprises
SERVICES
Web Design, Web Development, WordPress and WooCommerce
WEBSITE
https://www.wired.co.nz/
ADDRESS
56 Carlton Mill Road, Merivale, Christchurch 8014, New Zealand
CONTACT DETAILS
03 377 8460

0800 243 894

OPERATING HOURS
Monday to Friday: 9am – 5.30pm
Wired Internet Group is a web design agency that uses WordPress and WooCommerce as their main platform. They can either repair existing websites or develop a newer and better one for you.
Since 1996, they have built over 300 websites with 30 of them from WooCommerce or online stores. These businesses differ from all facets of the industry including healthcare and law firms.
Besides the fantastic design, their developers and designers strive to give you the best user experience possible, as they know this is vital to building and retaining a loyal following.
So raise your visibility on the radar and get your business better than ever before with Wired! They make some of the best website design in Christchurch for small and medium enterprises.
Highlights
Utilises WordPress and WooCommerce
User experience focussed
Abundant experience
Customer Reviews
Here's Lisa Pitt commenting on Google Business:
"Thanks for our amazing new Website! Micheal and his team listened to our needs and came up with a great design. It took us a couple of goes to get it right, as it was all new to us, and they were patient, understanding and happy to re-work it with us so that we were 100% happy. I would highly recommend Wired."
5)  Jade Web Design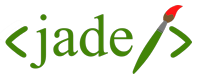 | | |
| --- | --- |
| BEST FOR | Engaging, Bug-Free Website |
| SERVICES | Business Websites, School Websites, Portfolio Websites, Blogging Websites, Organisation Websites |
| WEBSITE | https://jadewebdesign.co.nz/ |
| ADDRESS | Christchurch, New Zealand |
| CONTACT DETAILS | +64 274 638 828 |
| OPERATING HOURS | Monday to Friday: 9am – 5pm |
With Jade Web Design, your webpage is crafted with pleasant simplicity, a harmonic user experience, and a wonderful design that imparts the message to your audience effectively.
Jade is friendly, knowledgeable and highly practised in coding and websites. She will listen to your needs and is full of many great ideas to help your company stand out.
If you already paid for the service, it doesn't stop there. Your website will be regularly updated, maintained, and supported so that you may focus on your business with no hassle or stress.
Highlights
Knowledgeable and highly practised
Harmonic user experience
Creates stunning website design
Customer Reviews
Julie Thompson, one client, described her experience on Google Reviews:
"Jade is very friendly, professional and skilled. She has great ideas to share with her clients to enhance their business. I would thoroughly recommend Jade Web Design."
6)  Fatweb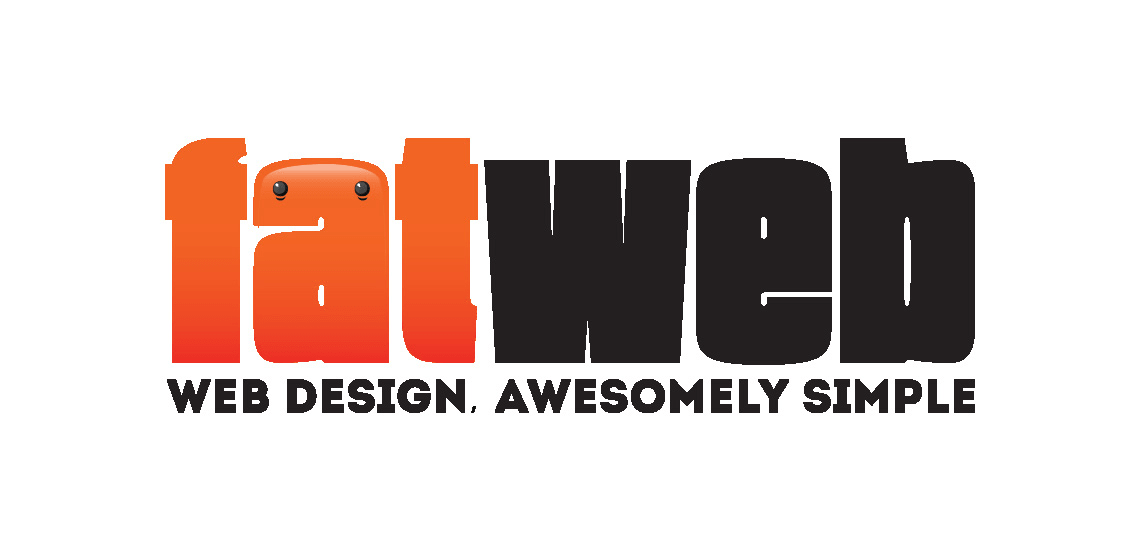 | | |
| --- | --- |
| BEST FOR | All-Around Digital Company |
| SERVICES | Website Design & Development, Mobile App Development, Brand Creation & Management, Strategy, Digital Marketing Services,Data Analysis, Creative |
| WEBSITE | https://www.fatweb.co.nz/ |
| ADDRESS | 38 Lowe St, Addington, Christchurch 8011, New Zealand |
| CONTACT DETAILS | 0800 328 932 |
| OPERATING HOURS | Monday to Friday: 9am – 5pm |
Having accomplished more than 2000 website feats for clients, FatWeb has been rocking the digital marketing world since 2001. It is trusted by customers to produce some of the best website design in Christchurch.
From content to web design, and advertising to Google analytics and sales, they can provide help from their knowledge and experience that will immediately drive your company forward.
Here, you will get a responsive and super-rad website. Full-time support is likewise on your side to help you modify your marketing as needed.
Furthermore, prices are reasonable and affordable, so you will get the most bang for your buck. It's an all-around digital company bringing web solutions for all businesses.
Highlights
Responsive and super-rad website
Full-time support
Knowledgeable and experienced web designers
7)  Plain Sailing Web Design
Websites are essential to a business if they want to boost their online presence. However, not all businesses can afford website design services.
Plain Sailing Web Design offers website design services that are both affordable and high quality. Contact them now if you want to create or upgrade your website.
Highlights
Affordable prices
Creates websites that are easy to navigate
8) Cloud Media

BEST FOR
Digital Marketing and Website Design
SERVICES
Brand Development, Product Design, Website Design, SEO, Videography, Copywriting

Website Design and Development

Google and Facebook Advertisement

WEBSITE
https://cloudmedia.co.nz
ADDRESS
Dinsdale, Hamilton, 3204, New Zealand
CONTACT DETAILS
0800 425 683
OPERATING HOURS
Monday to Friday: 9:30am – 5pm
Cloud
Media can help you design a website, engage with customers through digital marketing, and help grow your business. Their services include web design, web development, Social media marketing, SEO & more.
Their experienced team of professionals helps businesses like yours design a website that is both unique and bring more enquiries and sales to your business. They help every business field including B2B – B2C, E-Commerce, Startup Businesses, Non-Profit Organizations, Health & Care, Hospitality and Many More.
Cloud
 Media is a customer-orientated business founded by Raj Singh Sandhu in July, 2012. 
Cloud
Media was developed to help the small to medium sized local businesses of New Zealand that are struggling to compete in the competitive environment of the online world. They are also very dedicated to implementing valuable approaches in carefully designing the websites and marketing online in a professional manner, which strengthens customer satisfaction and promoting more consistent services.
At 
Cloud
media, they embrace on advising local businesses of New Zealand on how to market their product/services in the online world that will benefit their business into generating more revenue in the long-run.
Highlights
Website designing
SEO (Search Engine Optimisation)
PPC (Pay Per Click)

Google advertisements and Facebook Marketing Services.
Customer Reviews
On Google Business,  Anne Jacobs mentioned:
An efficient, no-nonsense approach to every task. Abreast of the fast-changing world of IT and Web Design. Rates are reasonable and fair, and we found Raj and his team friendly and courteous. Adriana's Caffe & Ristorante.
On Google Business,  Dan Tairaki mentioned:
Fast and friendly service. Quality Web design. I highly recommend the team at 
Cloud
 Media for your next website or redesign.
---
That's all for the top companies offering the best website design in Christchurch. Managing your site takes a lot of time and effort, but through them, it will be done quickly and efficiently.
Is everything crystal clear or do you have any question to ask us? We'd love to hear it — you can let us know by sending us a message and we'll be right with you.
And if worrying about your new site has occupied too much of your time lately, go out for some fresh air to relax and reload! You can also go to a cafe and for this, you can read about the best cafes in Christchurch.