Image Credit: My Kiwi Wedding
Wedding celebrations happen only once between you and your love. To capture the moments you share on that day, we've selected the best wedding photographers in Auckland who will give you a lasting keepsake of that special time.
In Auckland, you have the mecca for wedding photographers. There are even professionals here who are willing to travel throughout the country or abroad.
They differ based on their personal styles and talent, add-on packs, and if they offer an electronic copy of the pictures. We've also selected the ones that offer the best value for your money.
So without dallying any longer, we now bring you the best wedding photographers in Auckland!
1)  Fluro Grey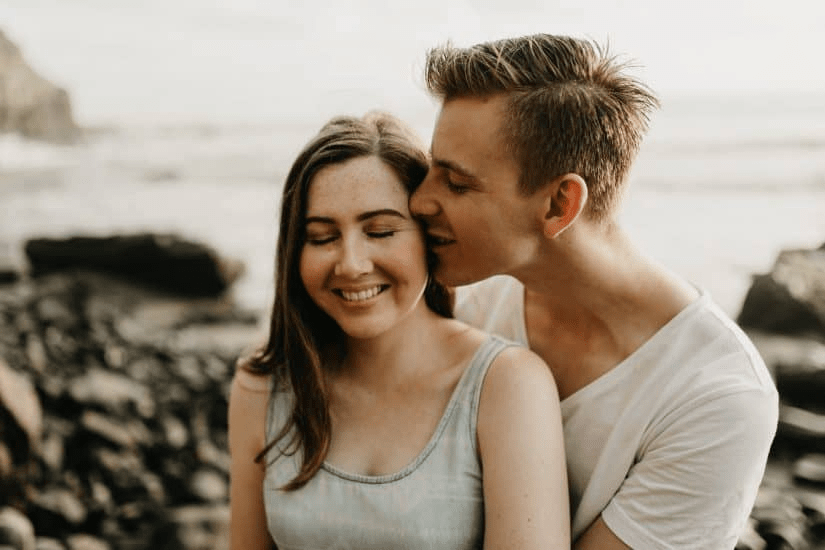 Website: https://www.flurogrey.com/
If you're planning your wedding outside of the city and in the midst of nature's splendour, whether for pre-shoot, the big day, or both, book with Fluro Grey.
Its photographer loves to travel, experience adventure, and capture special moments you'd be proud to display. His style is laid-back and simple and he can snap pictures of you and your spouse around nature — and he's really good at it.
Fluro Grey is also an award-winning wedding photographer that has won Junebug Wedding Photography and has been featured in the Looks Like Film photo community.
2)  Perry Trotter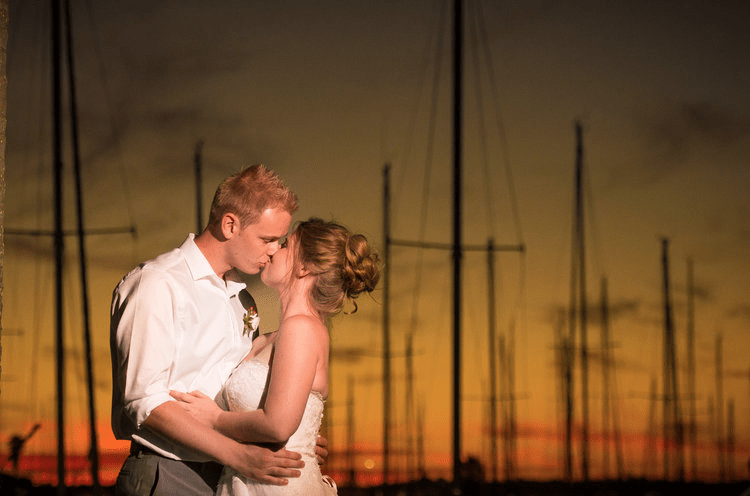 Website: https://perrytrotter.com/
Perry Trotter's slideshow can form a movie! Perry documents everything from start to finish and never misses a beat on your wedding day.
He is an Auckland photographer who travels globally to take pictures of the wedding while being discreet in order for the couple to enjoy the picture taking without noticing him.
As you look back through his pictures, you will find the emotions, expressions, feelings, laughter, humour, and the enjoyment and bliss of the wedding.
With this photograph company, you get the entire collection of photos within 2 weeks too. And with the online gallery, you can post, share, and print your images at your leisure.
3)  Adam Popovic Photography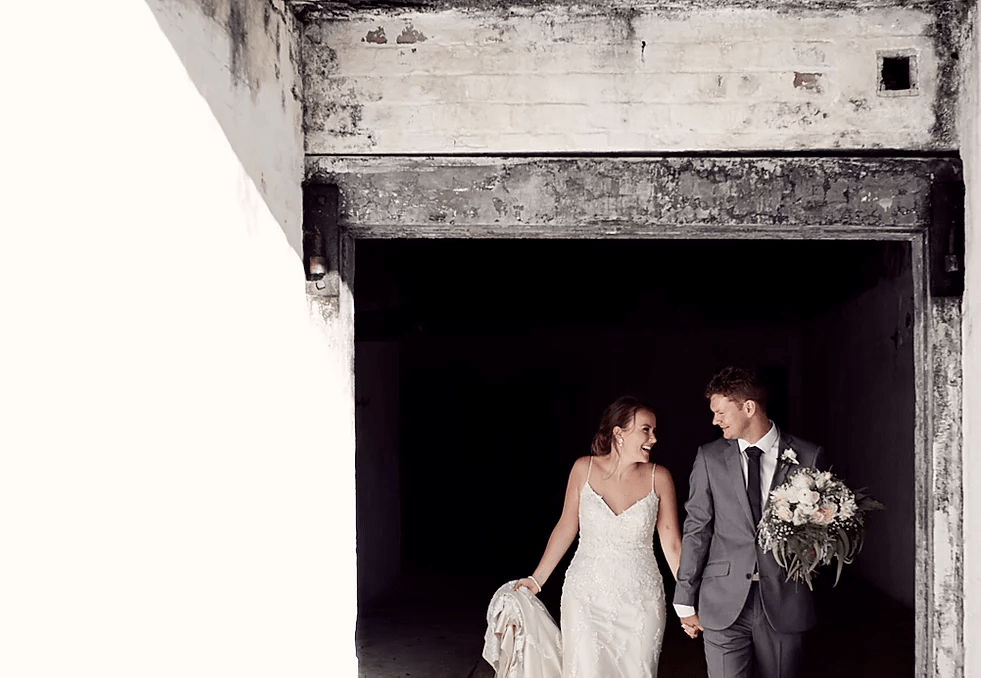 Website: https://www.adampopovicphotography.com/
Shooting true and candid shots is Adam Popovic's forte. Together with the setting in the wedding or reception, you'll see why he's one of the best wedding photographers in Auckland.
His style is a bit different from others, as it focuses on posing and orchestration. The great thing about his pictures is that you get a unique shot that you won't find by yourself on special occasions.
To pull that off, being at ease is important for the couple and the photographer. That's why he offers a free pre-wedding shoot to establish rapport and to make his signature sought-after shots possible.
4)  La Rosa' Weddings Photography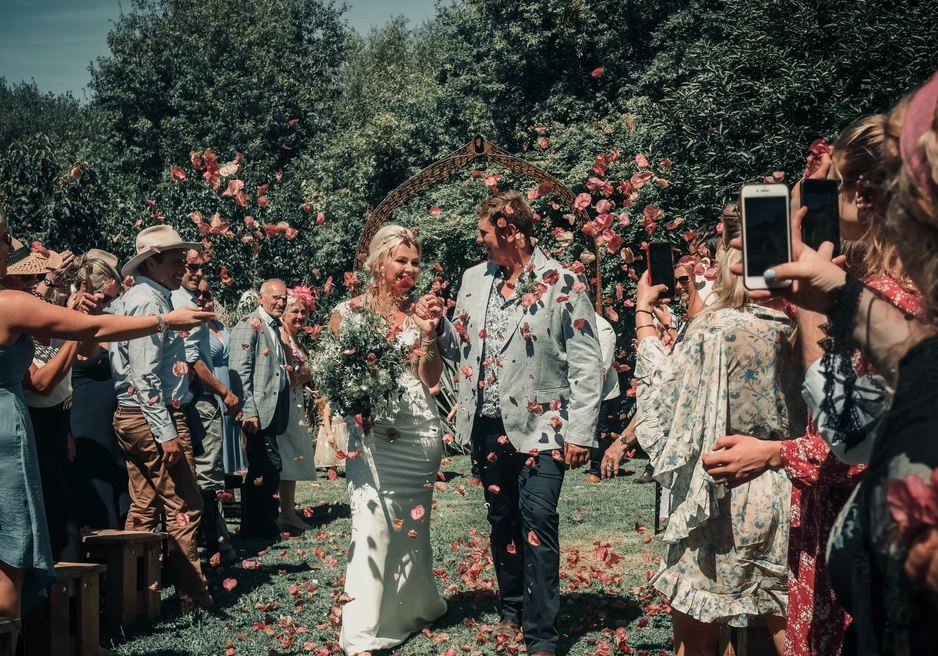 Website: https://www.larosaweddingsphotography.co.nz/
La Rosa' Weddings Photography is a wedding, family, and engagement photographer. They document your unique memories in timeless, romantic and real style – a mix of documentary and fine art. Behind La Rosa' Weddings Photography is a couple completing a strong photography and videography wedding team. 
They have been mainly serving Auckland, NZ and surrounding areas (Northland, Waikato, Bay of Plenty). Their professional wedding photography team can collaborate with your wedding planning service to ensure your satisfaction in both your photos and videos. They had done many style shoots with different wedding vendors in the wedding industry and they look forward to doing more.
5)  Trilby and Lace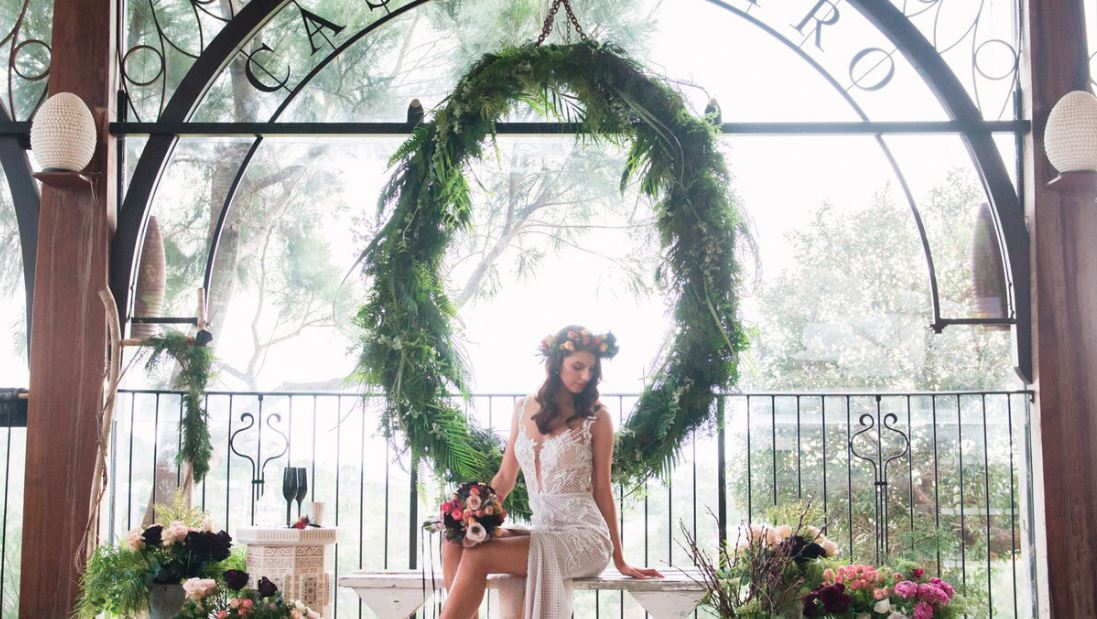 Website: https://www.trilbyandlace.com/
Sonja is behind Trilby and Lace, and being a photographer for over twenty years, Sonja has found her style to focus on a natural, fun and relaxed approach while she creatively tells your story through emotive and beautiful images.
For Sonja's image-making she searches for moments that touch the soul and reflect the personalities of the people involved, which is you and your loved ones. Her off-the-cuff approach utilises her experience with photography from her background in fashion, food and still-life.
Waiheke Island has been Sonja's home for seven years and she is well acquainted with the local wedding venues and vendors well. She even knows some secret spots on the island for photos that are known to locals. She also comes off-island for weddings in Auckland and Nationwide.
6)  Jessica Photography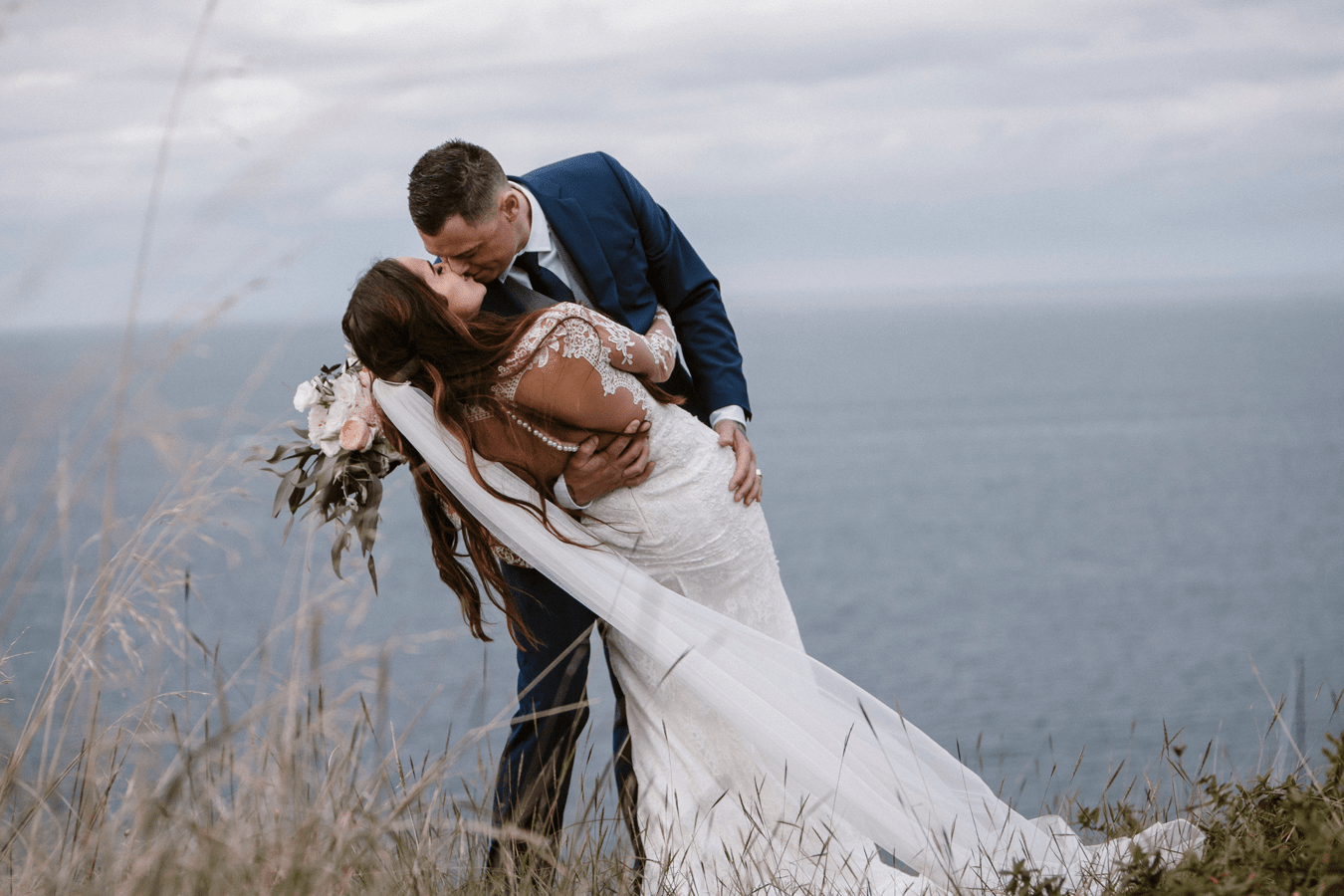 Website: https://www.jessicaphotography.co.nz/
Ranking high on many independent reviewers' lists, Jessica Photography allows you to have the best picture and at the same time, have fun together.
Jessica Higueras, an award-winning artist, specialises in weddings, engagements, maternity, family, and fashion photography. Some of her awards include Kodak Gold and NZIPP Iris.
She has an excellent ability to retouch the colour in a photo so that it's bound to mesmerise you. She can make it look more natural and beautiful — all for the perfect picture.
Photography is her soul's passion and she is very dedicated, talented, and fun. She even goes the extra mile, as one customer said, to deliver exquisite photos.
Hence, for the best wedding photographers in Auckland, you can rely on Jessica Photography. They're definitely among our favourites!
7)  Proshot Photography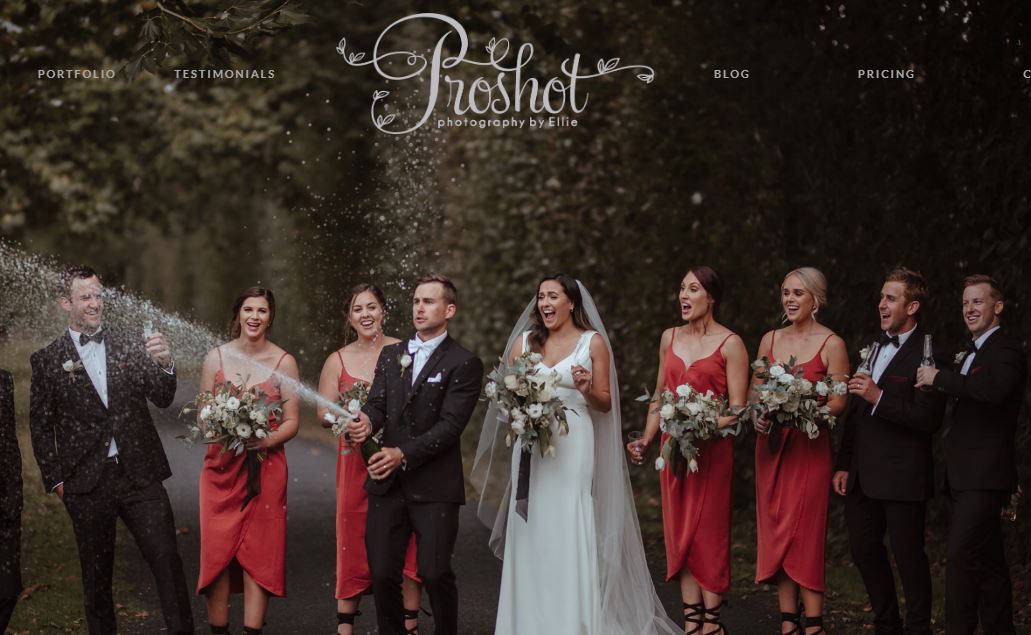 Website: http://www.proshotphotography.net/
Proshot Photography offers a professional photography service to help you capture the most magical moments in your life, including weddings!
Proshot is headed by Ellie, a New Zealand wedding photographer based in Auckland and specialises in wedding photography and engagements. It's Ellie's aim as a photographer to capture the essence of life and love in every shot to make your photographs into pieces of art you will treasure for years to come.
Proshot Photography's team loves working with natural light to enhance the romantic atmosphere surround wedding photography. You won't receive any overly posed, fake-looking pictures as they create a true snapshot in time for you to look back on fondly for the rest of your life.
They're also happy to travel to other parts of New Zealand to capture the love and romance of your wedding day in all of its beautiful and natural glory.
8)  Perspectives
Website: https://perspectives.co.nz/
If you see their portfolio, they do amazing work in capturing the couple and picturesque background — even when it rains. Their pictures will always be something you can be proud of.
Perspectives is a photo-videographer company that wants you to have as much fun as they do in their work. And they record or take pictures of you and your beloved without trying to force it or make you uneasy.
Furthermore, they understand that your wedding is a once-in-a-lifetime event for you. That's why they work hard to give you something to smile and be glad about with your spouse and family.
Perspectives has worked and taken pictures for about 800 weddings. Couples who used them say they were fun to be with and were so unobtrusive that they didn't even notice they were there.
9)  AMK Photography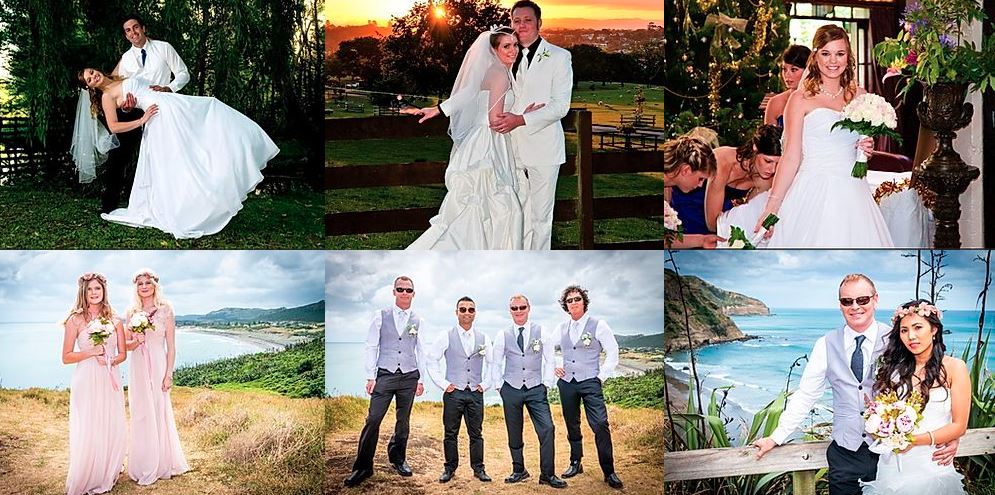 Website: https://www.nzweddingphotography.co.nz/
Established in 2006 AMK Photography had the vision of creating and offering quality yet very affordable Wedding & Events Photography to clients throughout New Zealand.
Their modern, contemporary approach will bring out a sense of fun from your wedding day. They will build a complete, lifelong record, capturing your day as it unfolds. Their spontaneous, candid approach to wedding photography will really reflect your big day and it is this modern style of photography that makes their wedding service so unique.
During your day they will take the more formal portraits requested by yourselves and also take many spontaneous photographs in colour and/or black & white.
Every Wedding package comes complete with a DVD slideshow set to music.
AMK Photography covers all areas of Auckland and New Zealand wide. There are no travel fees within Waikato areas.
10) Kenny Chick Photography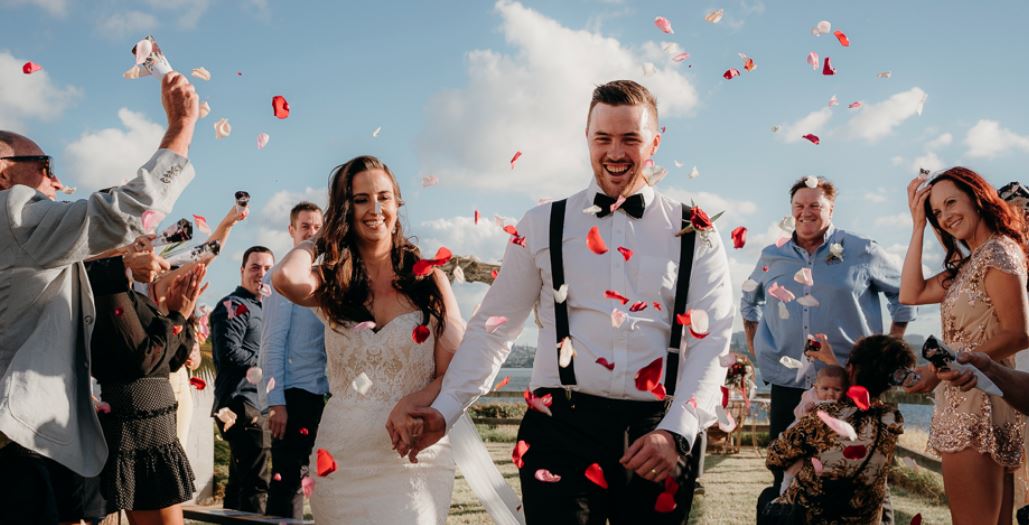 Website: https://www.kennychickphotography.com/
Kenny Chick's style is formally called photojournalistic wedding photography or wedding photojournalism. It applies the hands-off, documentary approach of photojournalism to wedding photography. Kenny Chick choose this approach because of the goal to capture the real emotive moments of the day—yours, your family's, and your friends. Ultimately, trends and looks will go out of style, but the fleeting moments that represent relationships, love and humanity will not.
Kenny Chick also has a quality over quantity mindset. Minimum 500 process images are given, but as Kenny is actually documenting the day, more photos are supplied (between 8 – 12 hours). The photos you do receive are carefully curated and lovingly edited to tell the visual narrative of your wedding day.
11)  Mala Photography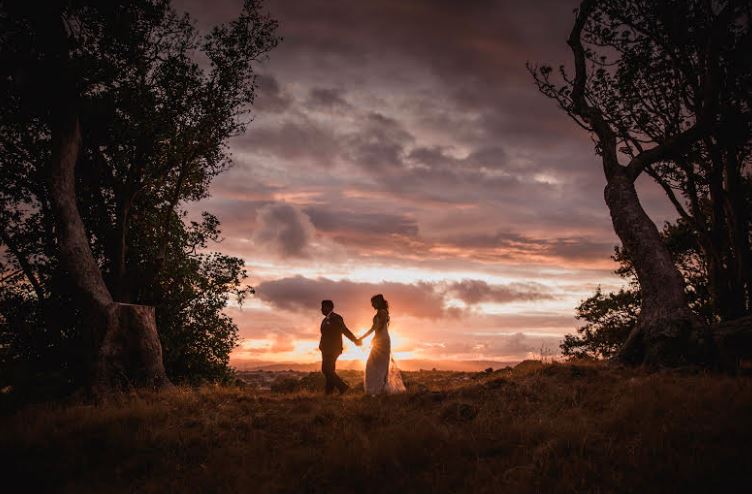 Website: https://malaphotography.com/
For Mala, photographing people is the best thing ever. She has a knack for capturing big expressions and raw emotions when she's photographing a wedding.
Mala has an eye for the unique and unusual. She's always looking for interesting and different ways to photograph couples and tell their stories through her photos. It's all about giving her clients distinctive photos that are like no one else's.
Limiting the number of wedding bookings she takes allows Mala to be at her creative best and give exceptional service.
12)  Kiri Marsters Photography + Video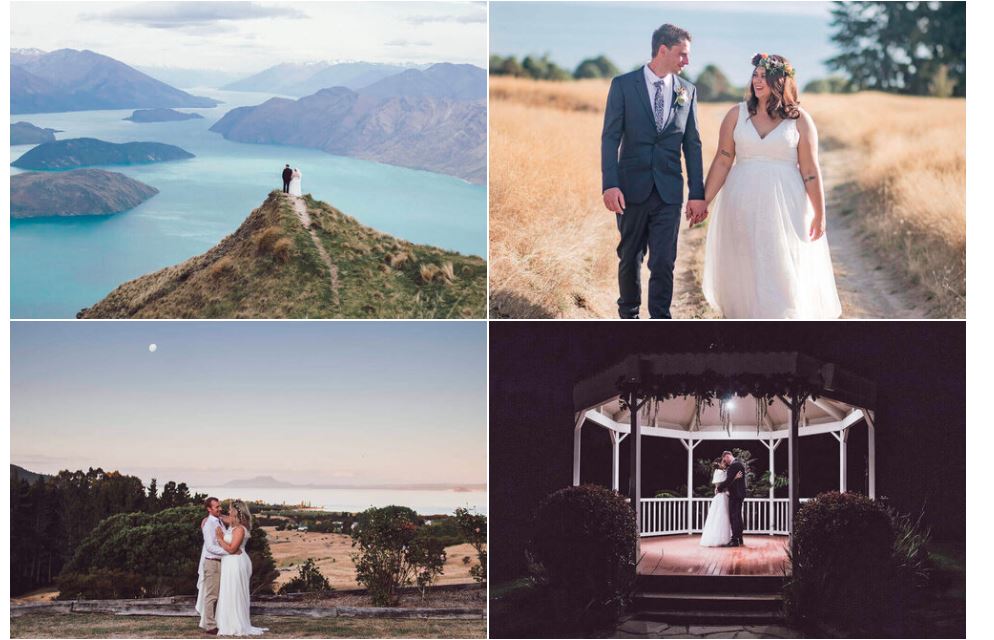 Website: https://www.kmarstersphotography.com/
Kiri and Sunny are Wedding Photographers and Videographers who capture over 45+ weddings a year. Their goal is to tell your love story through candid, intimate and unique moments that feel natural and enjoyable which is reflected in your gallery and film.
As a husband-wife duo, they keep it lighthearted and fun to help take the stress out of your day. They focus on people but ensure they capture every other detail that makes your wedding day so special including any crazy dance moves!
Have a look through their portfolio and if you like their style, they will be honoured to be part of your special day. While they're based in Auckland, they have experience in capturing weddings all over NZ and the world.
13) Natalie Pasco Photography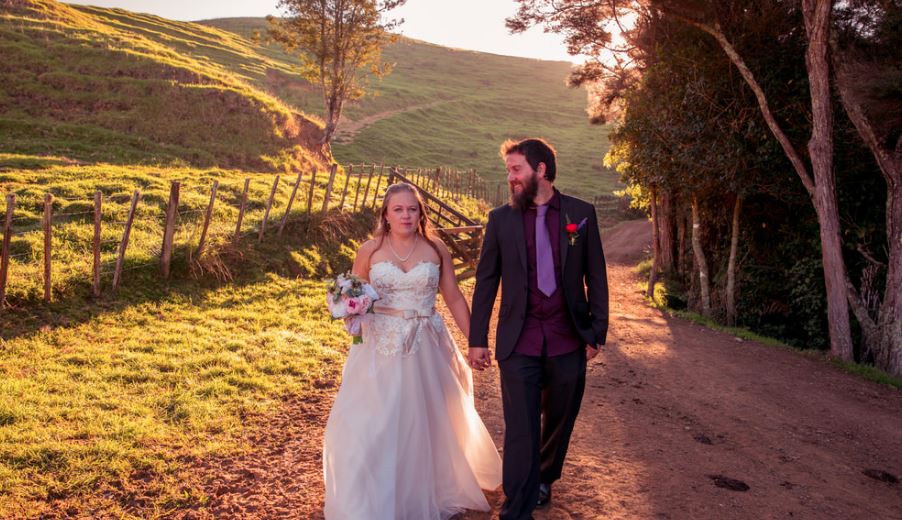 Website: https://www.nataliepascophotography.com/
Natalie Pasco Photography is a New Zealand Wedding Photographer and Portrait Photographer, based in Auckland. She enjoys special moments and candid wedding photography, capturing the mood, moment and people's natural expressions.
Natalie's clients mainly want a relaxed wedding, without the fuss. They want to capture the moments as they happen, to enjoy their day, spend time with their guests and enjoy the party, rather than spending hours away from the event with their photographer. They want to capture all their wedding day and the four and six hour packages that Natalie offers is the perfect amount of time for this.
Natalie offers affordable wedding photography, without compromising on quality. Her wedding packages can be tailored to suit your budget and needs.
14)  As Sweet As Images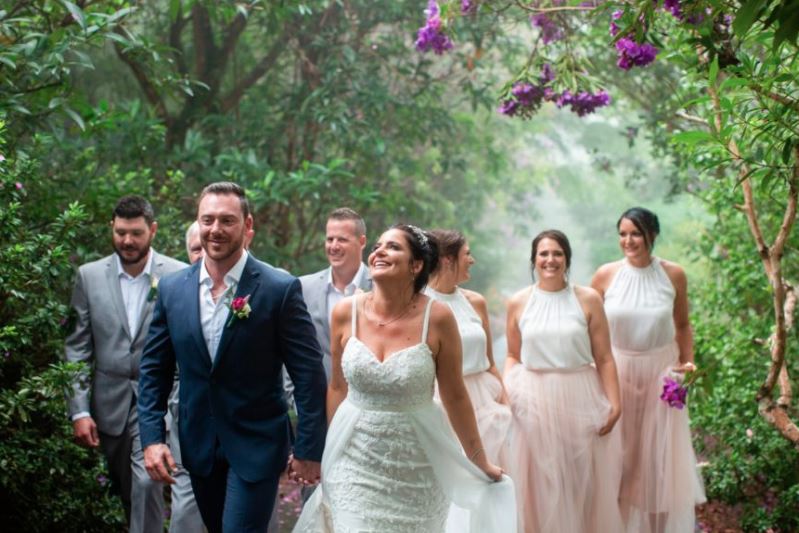 Website: http://www.asaimages.com/
Amy is the owner and main photographer of As Sweet As Images. Through her pictures, she'll take you back to your wedding day so that you feel all the same emotions you felt on the day, so that one day you can describe it to your kids and grandkids.
Amy will help you to feel relaxed & natural in front of the camera, so that you can focus on having the best day ever and leave it to Amy to capture your special wedding memories across New Zealand, South Africa and worldwide.
15)  Anna Philips Photography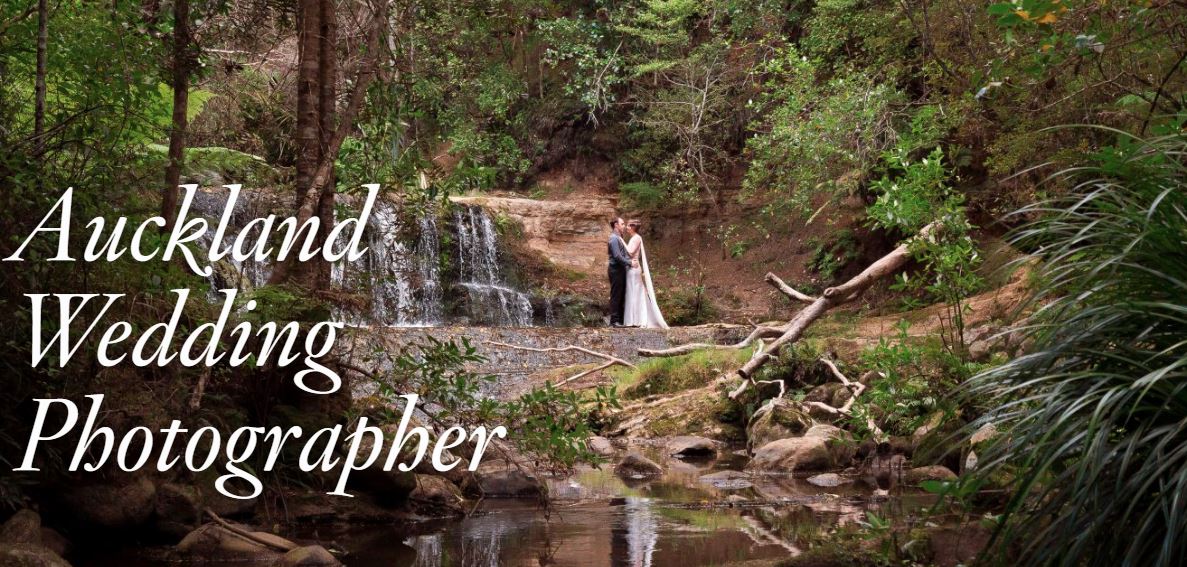 Website: https://aucklandweddingphotographer.co.nz/
Anna Philips Photography does not only capture special moments in weddings – she also does engagement shoots! After your special event, you can trust that your images will be fully edited and delivered within 4 weeks.
Anna's collections are based on the events of your wedding day, rather than set hours to keep things simple and stress-free. You will be given an online gallery where you can download, print and share your images with family and friends. Get an early preview of a few images from your wedding as Anna uploads curated images on Facebook as well!
16)  Hollow & Co.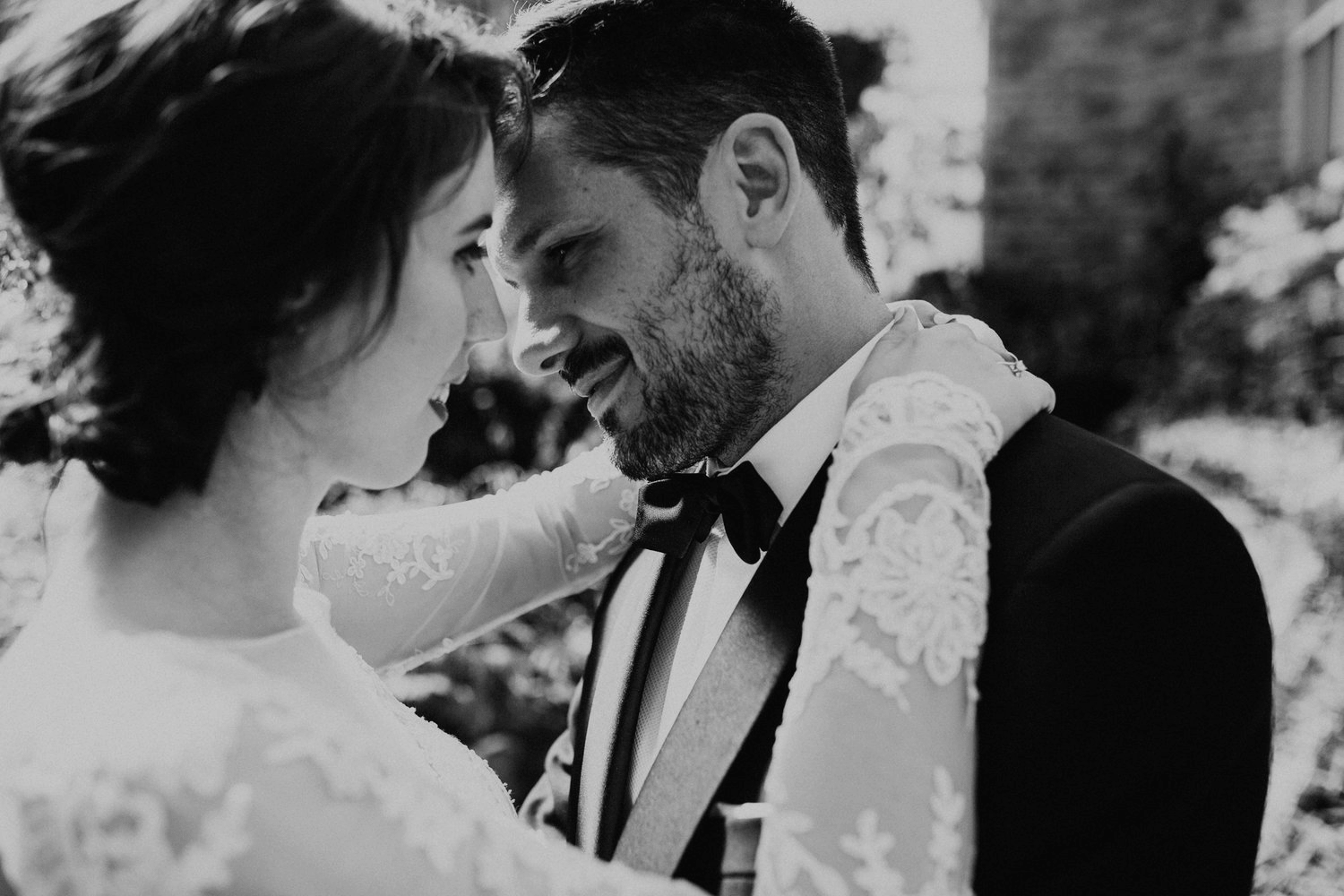 Website: https://www.hollow.co.nz/
So far, you've seen a few of the best wedding photographers in Auckland. But since you only get married once (we hope!), why not go for something more dramatic and picture-perfect?
Hollow & Co. is the company that offers that type of photography — and videography as well. Your marriage is a very special day, so naturally, you would want the best picture and videos with you.
Tom Hollow's style comes from his filmmaking background. He likes taking photos of the small details like rings or floral bouquets and breathtaking views as well as capturing the emotions, activities, and smiles of the people around.
You can check out their portfolio on the website. The results are beautiful, complete, and rich while including everyone on your entourage… which is perhaps why they have lots of clients locally and abroad.
17)  Chris Turner Photography
Website: https://christurnerphotographer.com/
Chris Turner is a Sony Digital Imaging Advocate who has photographed over 2000 weddings in and out of NZ. He specialises in being able to see those moments you want to remember, the feels, and the people beyond stunning landscapes and event venues. Non-intrusive in his methods, Chris provides little direction where needed and the rest are just real moments, laughs, and tears caught by his lens.
18)  Angela Scott Photography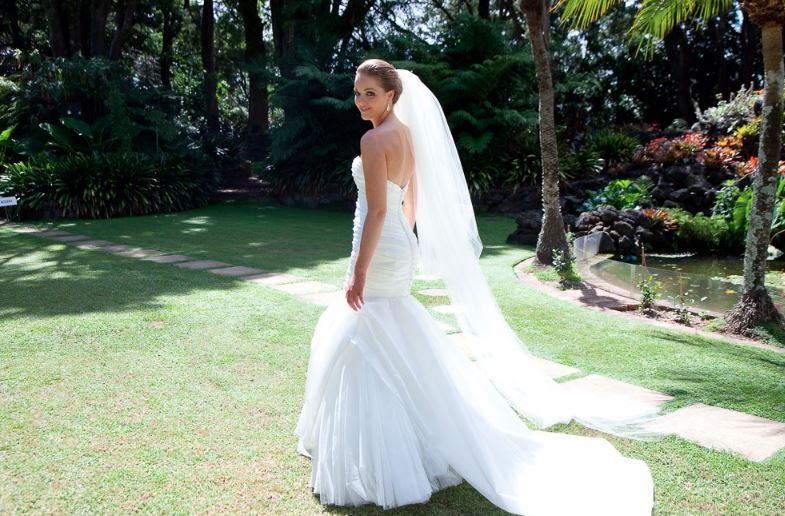 Website: https://angelascott.co.nz/
Angela Scott is heavily involved and passionate about process of creating a piece of photographic work, from the experience of the professionally crafted shoot itself, to the anticipation of showcasing the images at the personalised viewing session, to presenting the final results, retouched and handcrafted, digital files or finished printed and framed art-pieces.
Angela would like to foster an environment where people are comfortable to be themselves when capture by the lens. They would love to meet with clients prior to their special day or sessions.
19)  Adam Firth Photography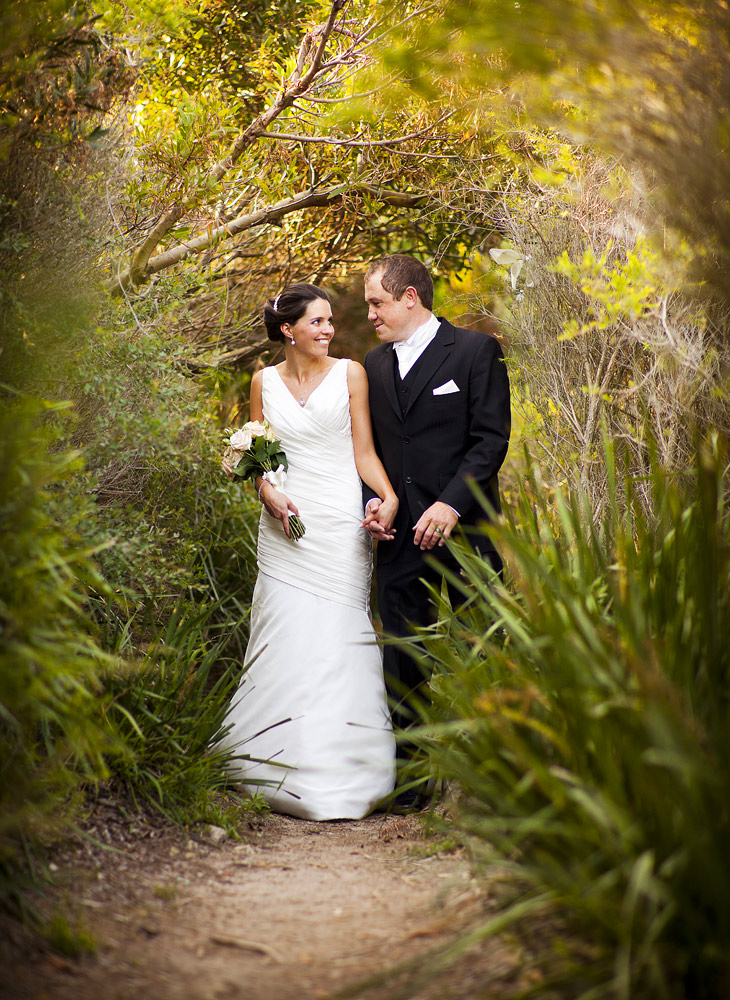 Website: https://adamfirthphotography.com/
Adam Firth Photography is an Auckland commercial photographer. Specialising in architectural and interior photography, corporate portraits, advertising photography, food photography, and you guessed it weddings.
Adam loves to photograph weddings in a candid personal style. He has over 20 years experience working as a commercial photographer, and loves to shoot weddings for the chance to work with couples, creating stunning creative images of their day. With an easy going, candid style Adam is able to work with couples to create the images they will treasure for the rest of their lives.
Adam Firth Photography wedding packages start from $990 for the ceremony and bridal party photography coverage, with all-day packages also available. You can pay purely for what you need coverage wise and add on extras later if and when you want them.
20) Photoadventure.co.nz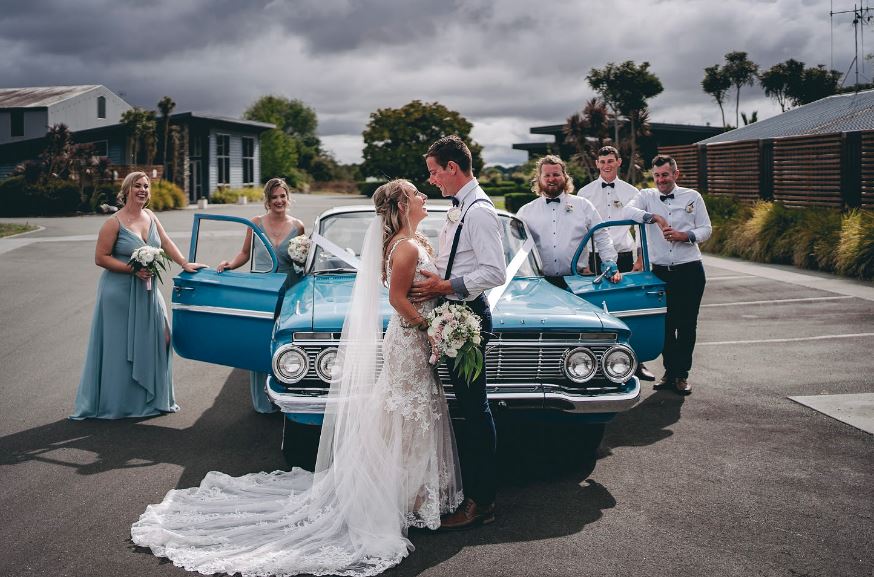 Website: http://photoadventure.co.nz/wedding-photography.html
Photo Adventure guarantees the highest level of service and quality results for wedding photography, family photo sessions, engagement shoots and commercial photography projects. They are based in Raglan and include travel to Auckland and Hamilton, but travel New Zealand wide.
Their wedding packages include free consultation, flexible wedding coverage, and carefully edited photos. Pricing options begin from $2,600, but for $4,000, you can get a full day package that includes a second shooter.
With Photo Adventure's friendly, easy-going approach they work together with you to capture candid moments and real emotions, telling your unique story through stunning photos, of both you, your bridal party and your guests.
21)  MaddieAboutYou

Website: https://www.maddieaboutyou.com/
Maddie Thibaud has been a mad keen photographer who lives in Cockle Bay, Auckland. Her areas of photographic interest and expertise vary widely from Theater, Dance and Figure Skating to Architectural work, Kids, Portraits, and Events, to Food and Product Photography, and of course, beautiful weddings!
22)  Libby Robinson Photography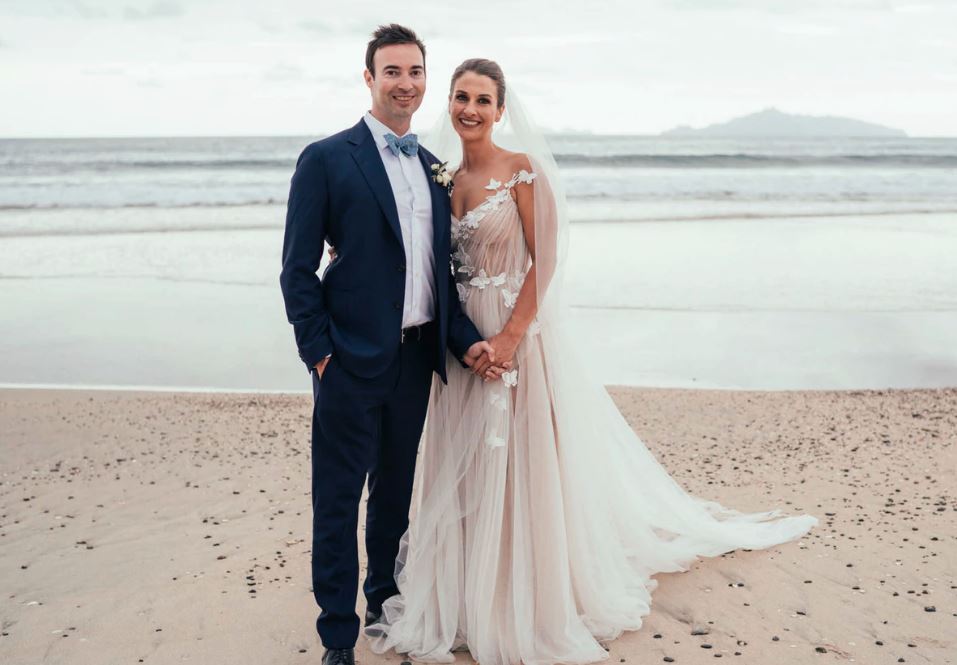 Website: https://libbyrobinson.co.nz/
Libby Robinson is a documentary-style photographer based in New Zealand. Libby loves capturing authentic moments which are the most precious – a laugh, a kiss, a cry, and the moments unseen from the ceremony leading up to the reception. Libby never forgets to use the wonderful scenery – whether it's the natural landscape or the wedding decor – to frame eternally beautiful couple photos.
23)  Justin Aitken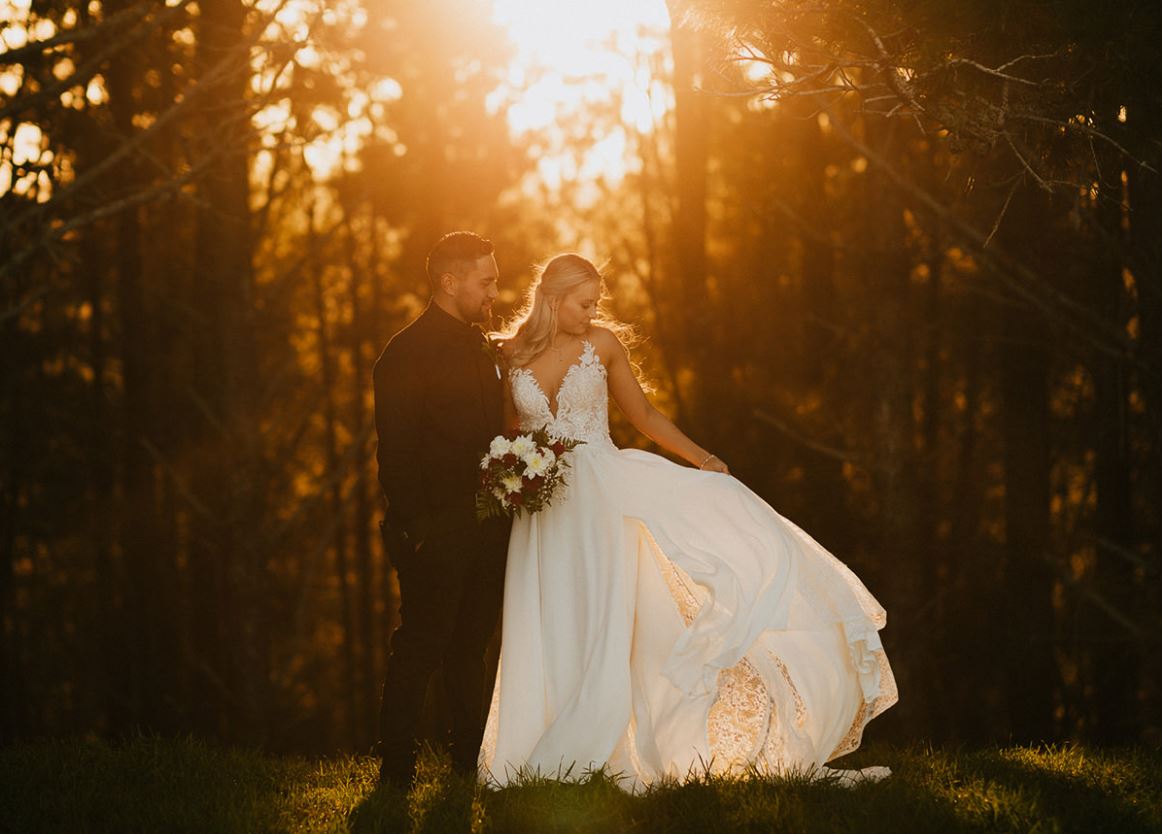 Website: https://www.justinaitken.com/
Justin is a wedding photographer living in Tauranga, New Zealand. Although based in the beautiful Bay of Plenty, his photography work is interesting and current, yet still timeless and natural – it's probably more documentary style, and less traditional.
Justin's focus is to capture real emotion, connection and love. Photographs with value. Created with passion. He aims to provide couples with a personal, creative and fun photography experience, along with a genuine final product that you and your families will cherish. Forever!
Here are just some of the accolades Justin has earned for his award-winning images:
WEDDING IN-CAMERA ARTISTRY PHOTOGRAPHER OF THE YEAR – 2019
WEDDING PHOTOGRAPHER OF THE YEAR – 2018
NZ's CREATIVE WEDDING PHOTOGRAPHER OF THE YEAR – 2017
WAIKATO/BAY OF PLENTY REGIONAL PHOTOGRAPHER OF THE YEAR – 2017
24)  AshCloud Photography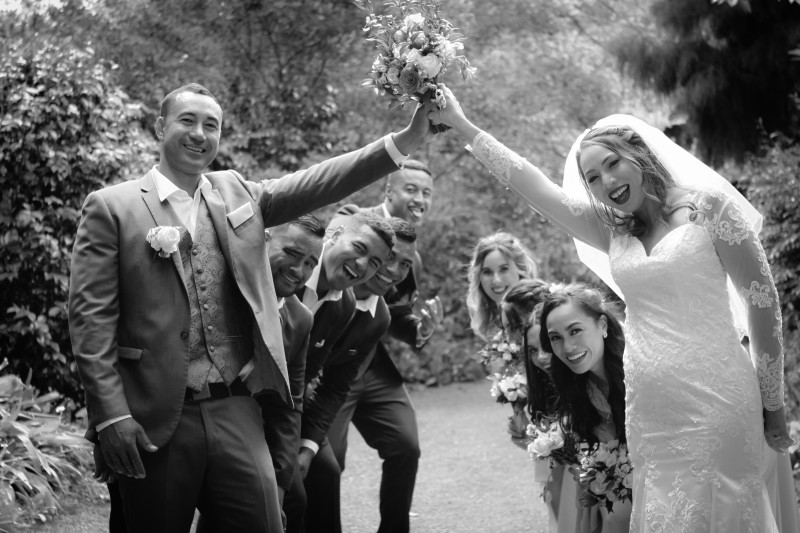 Website: http://ashcloudphotography.com/
Whether you are after glamorous, modern, artistic or rustic style – AshCloud Photography will create your photos and video to suit your individual needs.
AshCloud Photography has 2 teams of Videographers and Photographers based in Central Auckland and cover entire New Zealand with Prior arrangements. Their holistic approach includes getting to know you and vice versa- personality, personal style and exactly how you want your event to be captured.
25) Chasewild Photography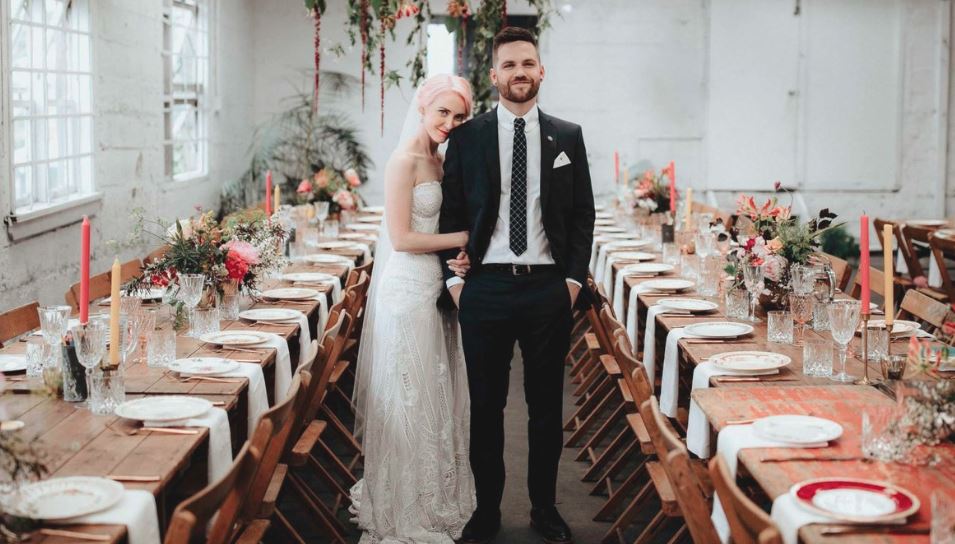 Website: https://www.chasewild.com/
Chasewild is James and Cameron. They're photographers and believers in the absolute brilliance of a wedding day.
James and Cameron commit themselves into capturing wedding stories throughout New Zealand and around the world.
Chasewild likes to keep things casual, fun and all about you. They like everyone to keep it genuine so all they can capture is a bit of the love you share together.
26)  Waiheke Love Story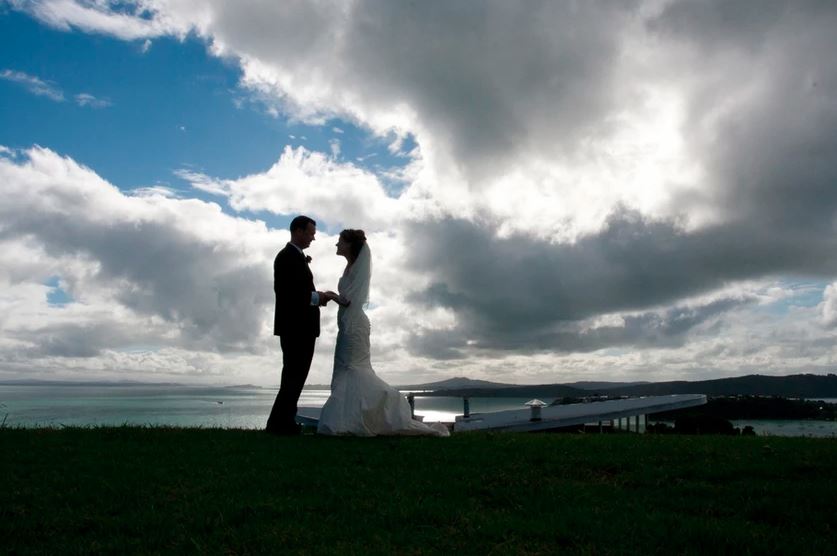 Website: https://ivanaandmilan.co.nz/
Love brought us here. Amanda from Waiheke Love story will help us remember all the details, to share with friends and family, keeping the memories alive especially on your wedding day as she will photograph your event as it naturally unfolds capturing all those moments that make your day
Waiheke has been Amanda's home for 20 years and when she's not photographing weddings, she's arranging flowers for weddings. You can contact Amanda for more info on packages that cover both your photos and flowers.
27) Joanna Wickham Photography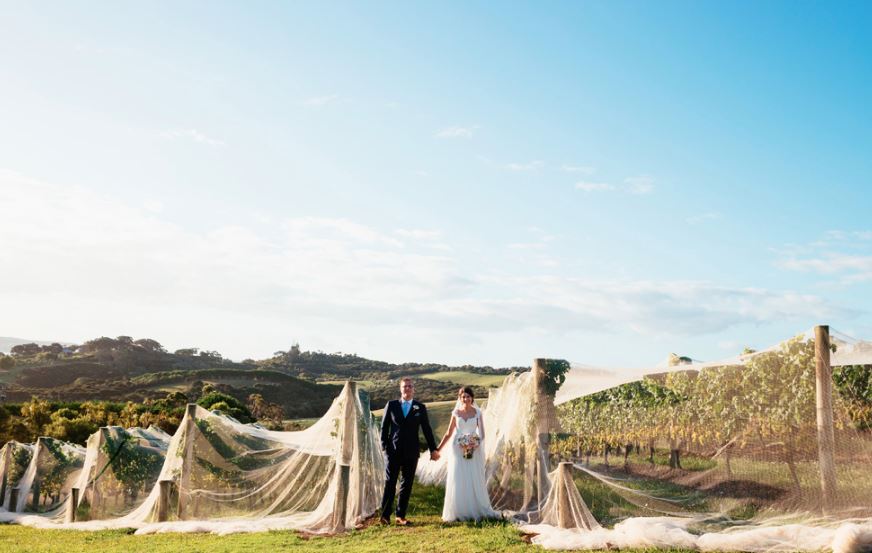 Website: http://www.jowickham.nz/
Auckland Wedding Photographer Jo Wickham specialises in taking classic, timeless wedding & portrait photos in a style she calls romantic reportage – a fusion of documentary and fine art wedding photography.
Jo Wickham likes to create pictures and tell stories and capture the connections between you and your loved ones. She has been capturing weddings for more than 14 years and where her style of photography has stood the test of time.
28)  Side Project Films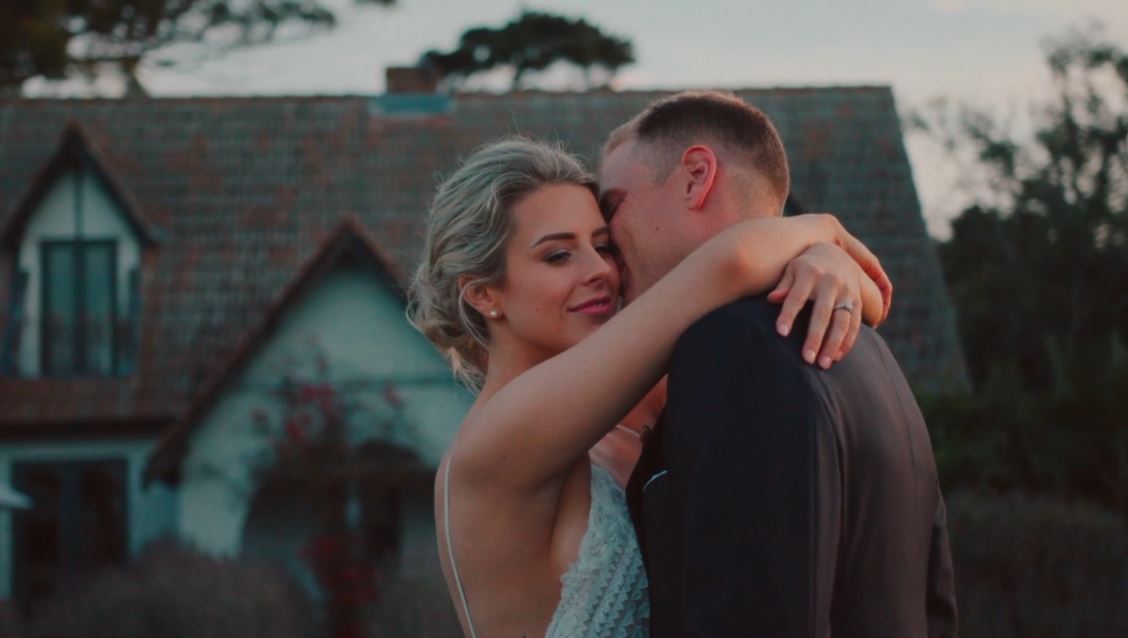 Website: http://www.sideproject.org.nz/
As one of Auckland's most-loved videographers, Ben of Side Project Films works with couples up and down the country to capture the emotion, excitement and energy of their day – creating a cinematic experience to be watched over and over (and over) again. With his creative vision, trademark style and love for timeless storytelling, Ben's wedding videos are a little bit rock n roll, a big bit romantic and the best decision you and your partner will make.
He offers a range of package options to cover every couple's needs. You can find more details here: http://www.sideproject.org.nz/packages.
29)  Ritzy Studio Photo + Studio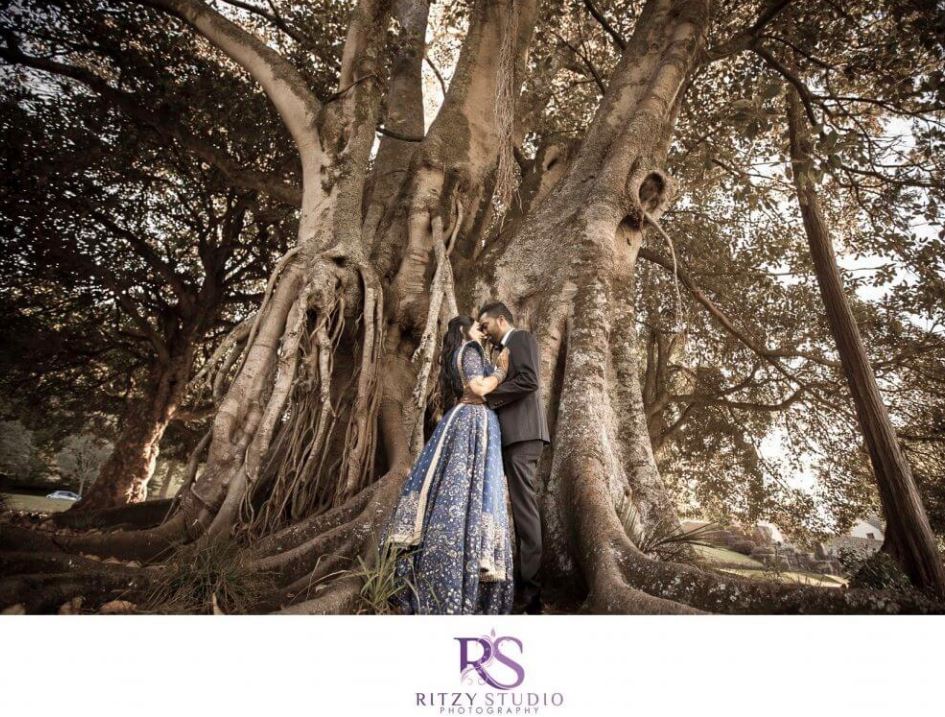 Website: https://www.ritzystudio.co.nz/
Ritz is a wedding photographer in Auckland specialising in photography for couples in love. They blend in the wedding celebrations, physically as well as emotionally.
The press of a button freezes the moment forever, not only in their cameras but also in your minds when you see them. They often go back to families again whenever there is next wedding in the family as they have a lot of repeat customers.
30) The Lauren + Delwyn Project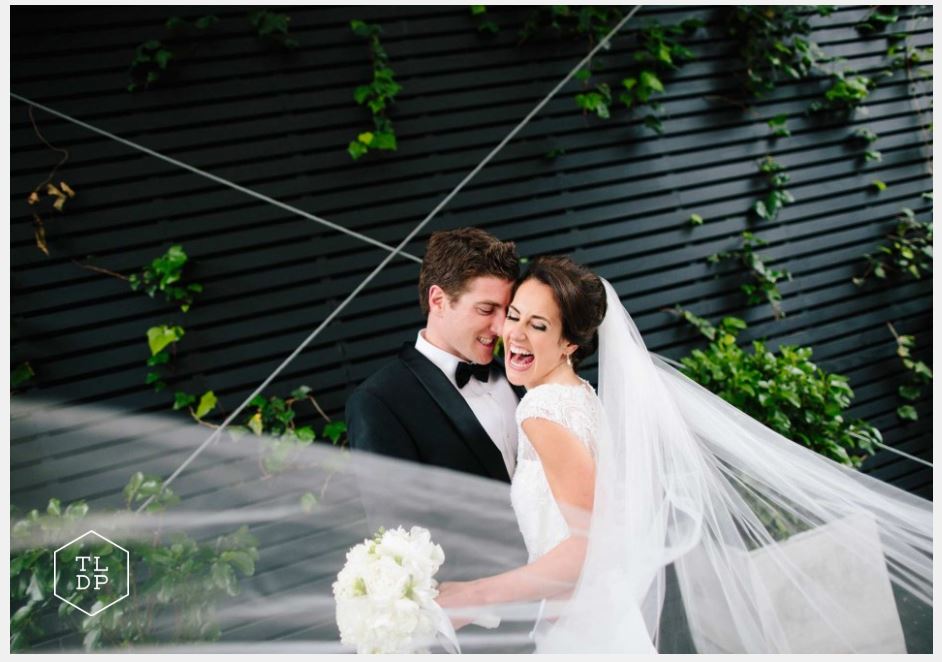 Website: https://laurenanddelwyn.co.nz/
The Lauren & Delwyn Project believes in capturing your day, your way. Your excitement. Your emotions. Your tears. All your months of planning put into one amazing day celebrating your love for each other with your family and friends, with every moment captured by The Lauren + Delwyn Project.
Your personalities. Your love for each other. Your story. Photos that you will share and treasure. That in years to come, you can look through them and find new favourites. That is was the best decision you made, to invest in boutique wedding photography.  Their photography packages start from $3200.
31) Wendy & Chris Wedding Photography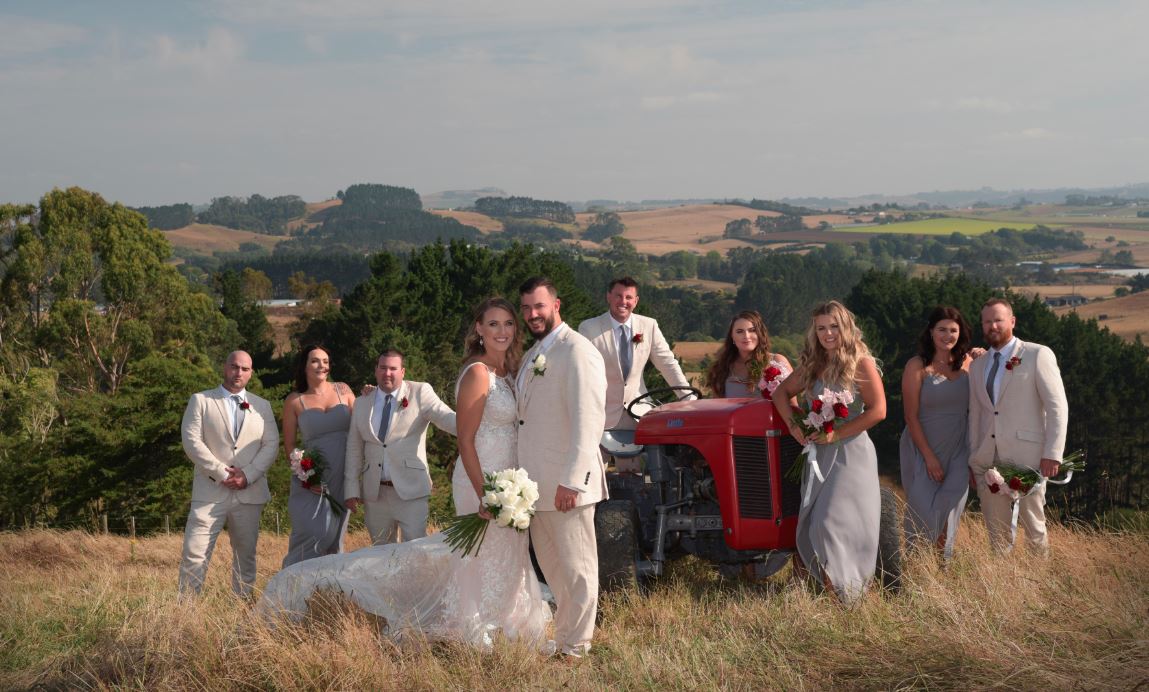 Website: https://wendyandchris.co.nz/
Wendy & Chris Wedding Photography will take the time, do the planning, provide the service, and accomplish anything else that is necessary to create a uniquely artistic record of the most important day of your life.
Wendy & Chris Wedding Photography offers various packages to suit every wedding… big and small!
They can tailor make one to suit your requirements. Their packages start at $1450.00 providing value for money and quality products. To receive a copy of their prices and what's in each package, you may contact them directly.
32) Sarah Weber Photography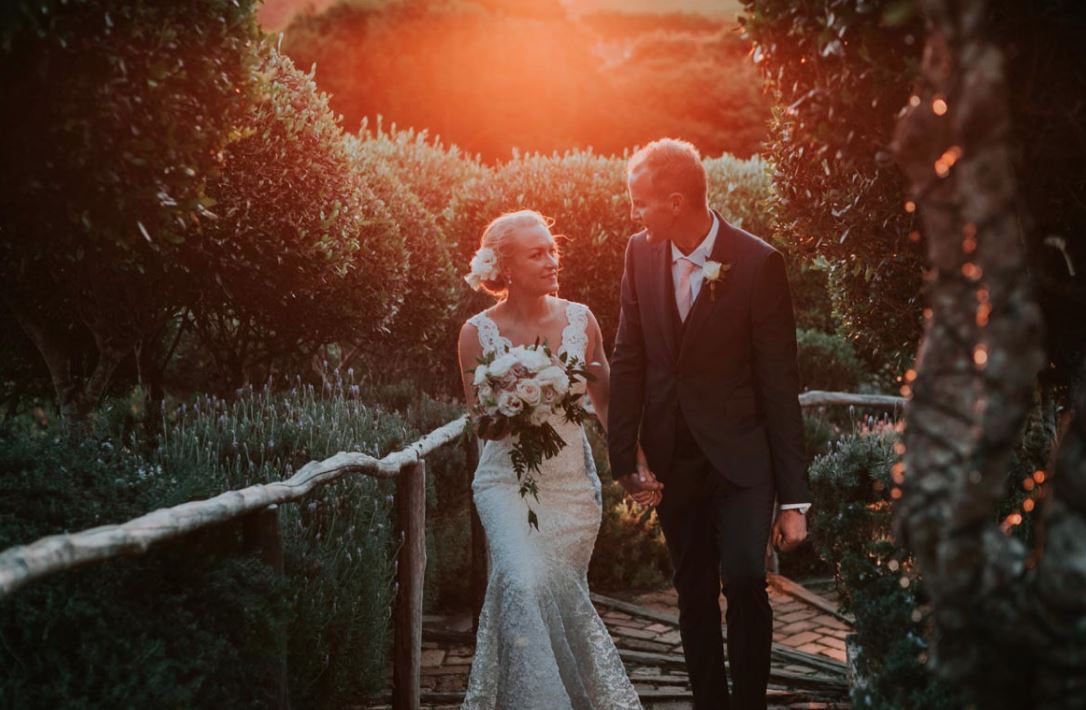 Website: https://www.sarahweber.co.nz/packages/
Sarah Weber will be there to capture the highlights of your day as it unfolds. Find those natural moments and chase the light for all that epic-ness! Offering various wedding packages, Sarah is capable of tailoring wedding photography to suit your story.
Packages start from $2400 up to $5400 including a Queensberry album. If you can't find any package that fits your style, you can get in touch with her to chat about what you have in mind to create your personal bespoke package.
33) Haley Adele Photography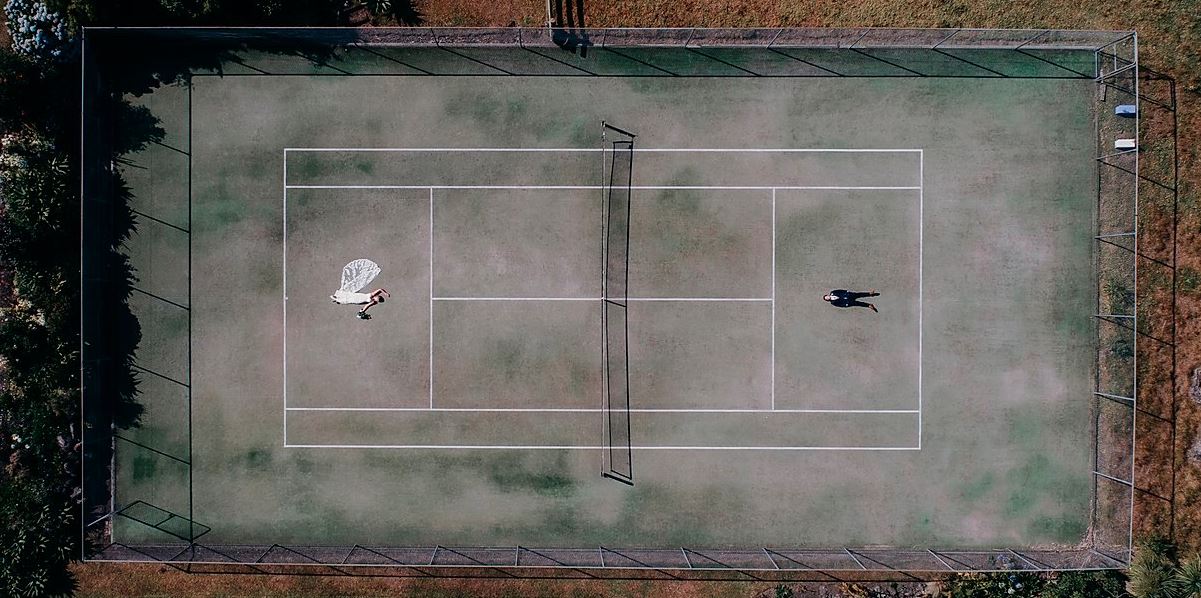 Website: https://ivanaandmilan.co.nz/
Haley Adele Photography cannot wait to capture your day as it unfolds and document your love story and all the love you have for the family and friends that you have chosen to spend your wedding day with. Haley loves all the pretty little details but what she loves more is all those beautiful raw candid moments in between.
Haley absolutely loves it when you don't mind getting a little rained on or want to do something exciting or out of the box for your wedding day and your photographs. She'll present you with a wedding album afterward to look back through and remember new things every time.
If that sounds like just what you're after, you can catch up for coffee or set up a Skype date with Haley and start planning!
34)  Ivana & Milan Photography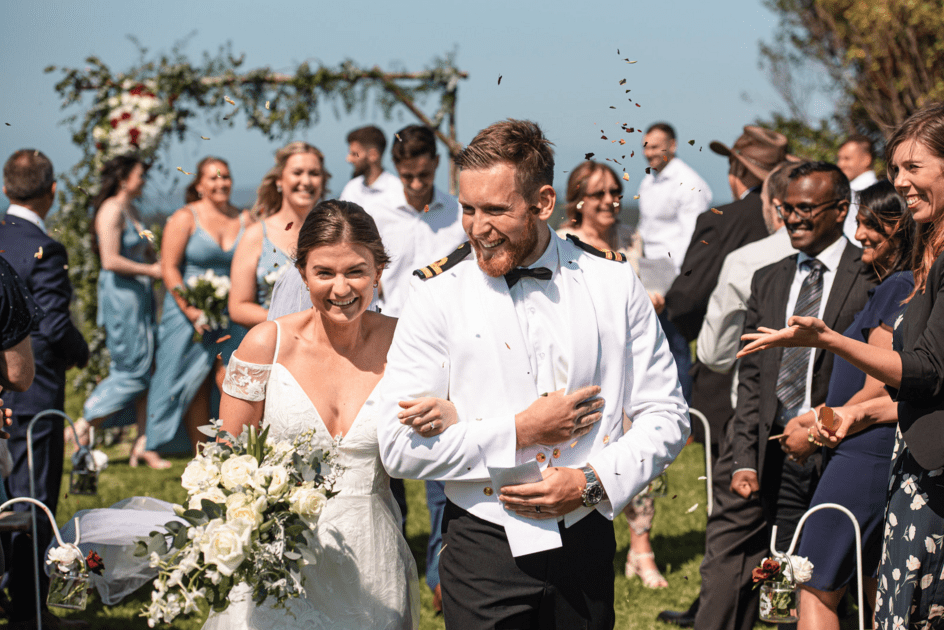 Website: https://ivanaandmilan.co.nz/
Ivana & Milan are life partners with an avid passion and skill in photography. They are available for wedding shoots around New Zealand.
All those angles, otherwise hard to capture, and the significance of the groom and bride — you can trust Ivana and Milan to lock that memory into a photo so you and your family will cherish it years later.
They have two packages to offer: wedding and engagements shoots. You will get the pictures in both soft copy and print for sharing or placing in your picture frames.
---
Anyway, that's it for our best wedding photographers in Auckland. If you're planning to get married or are already engaged, try to get in touch with the ones we've listed in this article — they're the ones we'd use ourselves!
What did you think of our list of Auckland wedding photographers? If you've used any one of them, you can tell us about your experience by dropping us a line on the comments.
Also, for women, if your wedding is within the day, you might like to trim your hair and have an updo with the best hairdressers in Auckland. That will make you relaxed and feel beautiful for ceremony.