Always wondered how other people seem to always have the perfect wedding pictures? With the best wedding photographers in Christchurch, you can have those natural and relaxed-looking pictures to cherish with your family and close friends too!
Now, wedding photography is an art form that differs from one photographer to the next. Therefore to have the pictures you like, it's important to search for a style you and your spouse both like.
You do that by browsing through their portfolio. You have to look and try to observe where they are particularly skilled. Is it in their creativity, landscape shots, or skilled use of lighting?
Once you've decided, that's the time to look at their prices and packages to see what they have to offer. For instance, check if they offer an online gallery through which you can save, download, and share the happiness of your nuptials with someone.
With the essentials crystal-clear, we will now show you some talented and creative photographers — in other words, the best wedding photographers in Christchurch.
1)  Grey Area Productions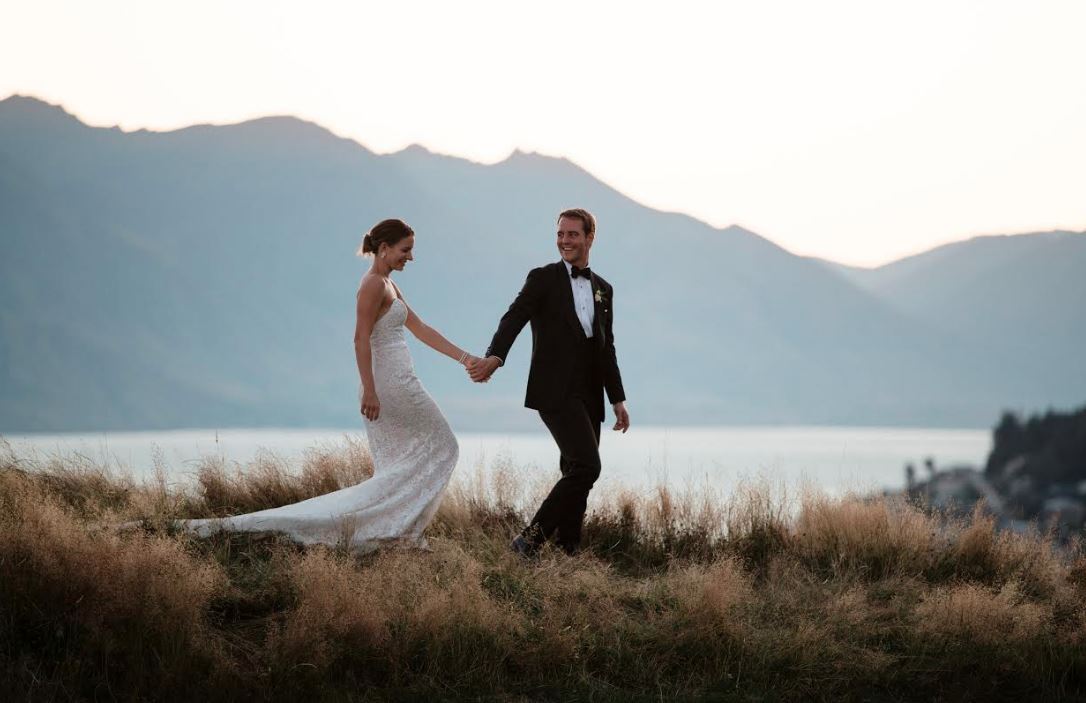 Website: https://greyareaproductions.com/
There's a sense of culmination and a mix of feelings from all directions during a wedding. It's hard to document that, yet Grey Area Productions pulls it off wonderfully.
The reason it's one of the best wedding photographers in Christchurch is that the pictures show the way that it happened, meaning it's natural and not forced. You see real emotions and actions from the wedding prep to the ceremony and the family pictures.
What's more, they offer videography services and if you see their sample video, they manage to capture the special moments. Pairing it with the music, you feel the tension, the tears, the happiness, and the joy as though you were there yourself.
2)  Mandy Caldwell Photography
Website: https://mandycaldwell.co.nz/
How fun it is to go back to a certain day and feel good about it! That's what Mandy Caldwell's photos are all about — being candid, warm, and relaxed.
A wedding should be a happy event and Mandy is a prodigy in expressing it. With her, love is in the air and you see that in her creative and light-hearted shots, especially with the couple.
She is very easy to work with and is a friend to talk to. She will help you during your planning process and can give some useful advice about the posing or the locations so that the pictures will come out beautiful and just the way you want them.
Photography is her passion and she has been doing it for 9 years. Besides New Zealand, she also travels to Australia and the Pacific Islands to shoot photographs for wedding celebrations.
3)  Stanley Pictures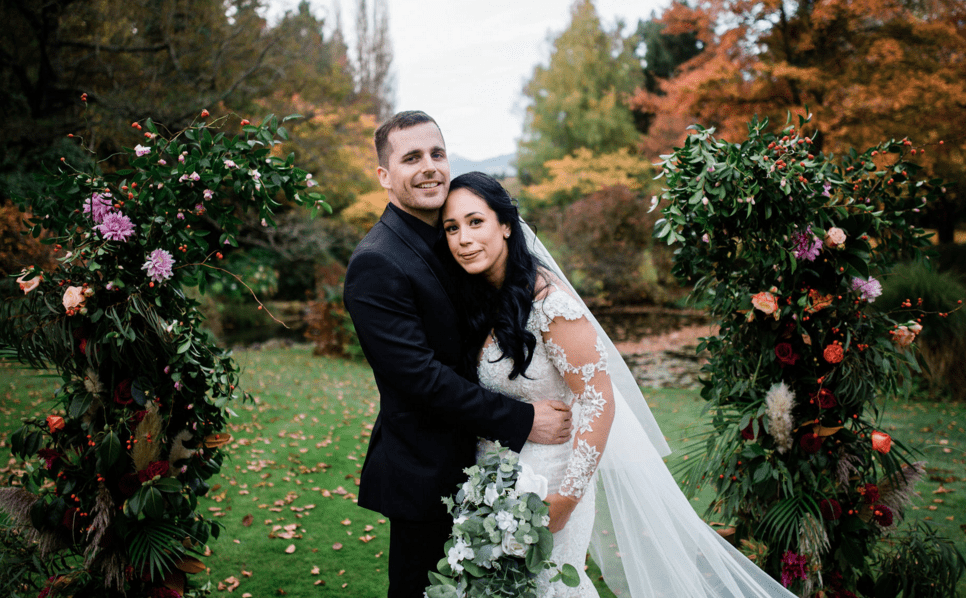 Website: https://stanley.pictures/projects
Another of the best wedding photographers in Christchurch is found in Stanley Pictures. The photographic style is summed up in the tagline, which is 'to capture love' for the couple.
Here, Jacob will take pictures as an invaluable token of your love with each other. His categories include weddings, anniversaries, engagements, and families.
There are three packages to choose from: 3 hour, 6 hour, and 9 hours plus. We recommend the 9 hours plus, as you get 600 finished photos from your dream wedding, a special discount and best of all, you have online and print copies of it too!
Jacob would like your wedding to be as special and big as he experienced in his wedding with his wife Ariel. And you can have a picture of a spectacular moment that you can relive anytime as part of his promise.
4) Wedding Photographers Christchurch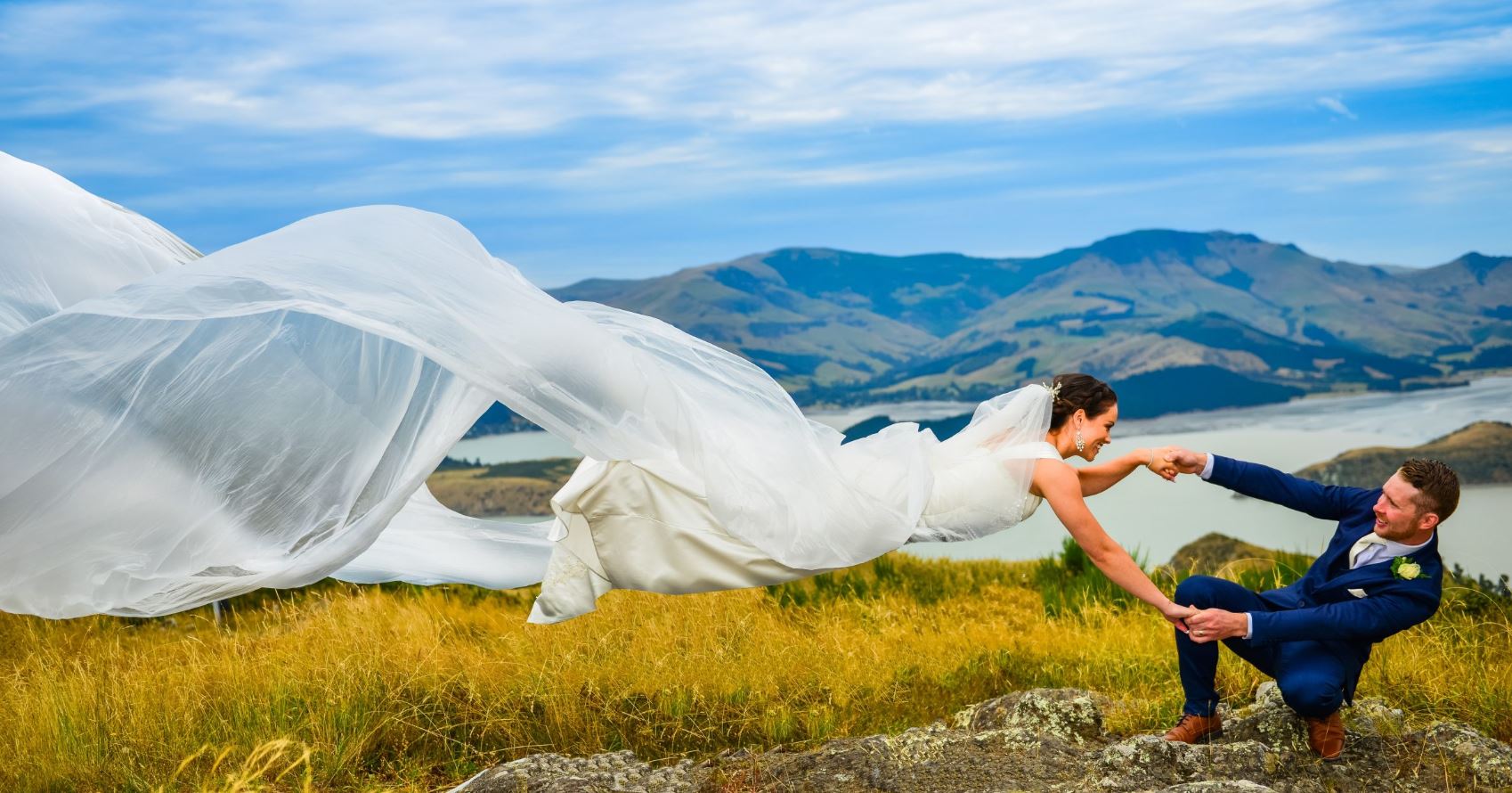 Website: http://weddingphotographerschristchurch.com/
Wedding Photographers Christchurch is led by Brent & Shirley Cairns who specialize and love working with people and taking beautiful photos. They also work under the brand ForeverYoungPhotography.
Because of their years of experience, they get things right in the camera, leaving time to help you relax and to look your best in your special day.
They promise that during the reception you will get to see 100-200 photos of the day as a slideshow on a large screen … with Brent & Shirley you won't have to wait weeks or months to see your wedding photos!
Brent does the main photos, with Shirley as background photographer/videographer. Whether you are in Christchurch, in New Zealand or Australia they will work around you.
5)  Martin Setunsky Photography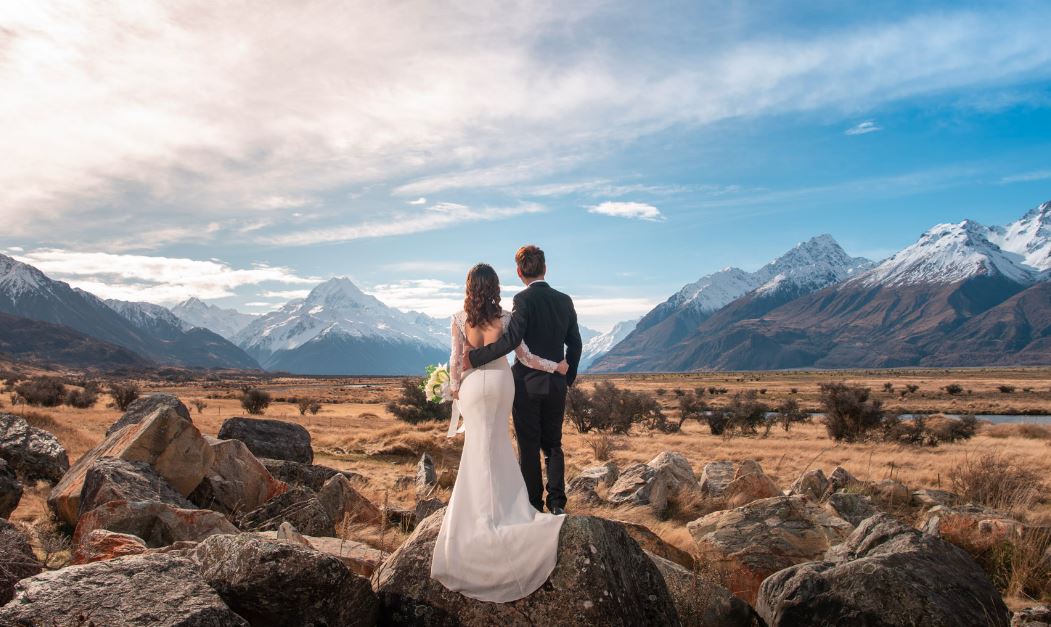 Website: https://www.msmphotography.org/
Martin Setunsky is a New Zealand qualified, Christchurch wedding photographer who loves working with happy people, where smiles and laughter are all around. Martin will make you feel like a superstar and you will forget you were ever nervous in front of a camera just in minutes. He documents the brightest and most touching weddings.
Martin will turn your precious moments into a masterpiece which you can frame, put on your table or hang them on your wall and live every moment through these images again and again.
While Martin is based in Christchurch, New Zealand, he also photographs by Lake Tekapo, Mount Cook, Queenstown and Wanaka. As a fan of travelling, Martin is ready to photograph your big day anywhere in the whole world.
6) Little Love Photo + Video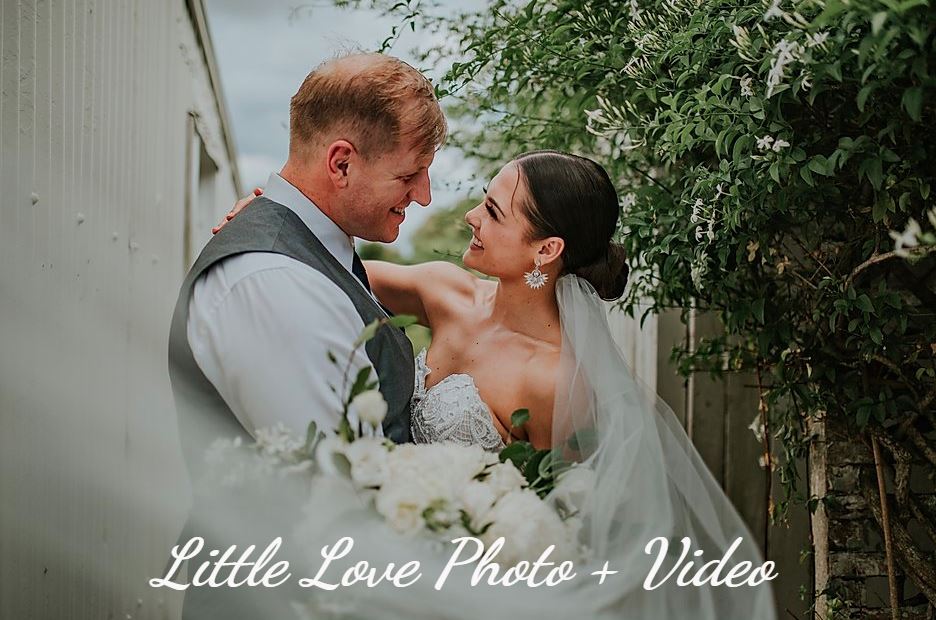 Website: https://www.samantharam.com/
Christchurch based couple Samantha and Benjamin provide affordable photography and videography options New Zealand wide through Little Love Photo + Video.
Samantha describes their approach: "I would describe my work as dark and moody, edited with a film look. I love working with non-traditional couples that are adventurous, wild and carefree!"
If you're looking for a great accommodating team document your day as it unfolds, to create emotive portraits and to support you through this crazy time, Little Love Photo + Video can help!
7)  Dolce Wedding Photography
Website: https://www.dolceweddingphotography.co.nz/
If you'd like to be married to a far-off dream country, you can get in touch with Sophie McMillan. She is Christchurch-based but is available for appointment for destination weddings abroad.
Sophie is the owner and photographer of the company, and her method is natural and unobtrusive. It's especially effective and fun in weddings, as she takes shots without being noticed.
A lot of people have said that she's very professional and even goes out to find a good location for the bride and groom in her experience. She's nice and funny as well, and that makes you comfortable during photoshoots too.
8) Velvet Photo & Cinema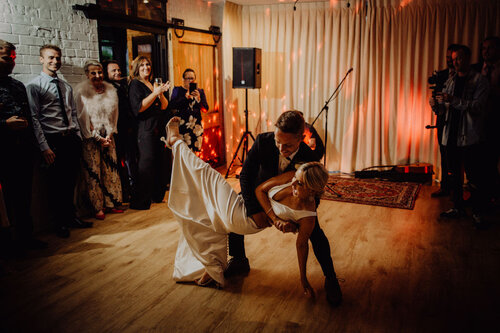 Website: http://www.velvetphotocinema.nz/
Velvet Photo & Cinema is creative right to the heart of what they do. Aside from having sharp taste in developing photo and video styles, they're also equipped with state-of-the-art equipment such as drones, gimbals, countless lenses, and cameras.
Velvet Photo & Cinema follows an unobtrusive style that allows them to capture such precious and candid moments, for future generations to see. Naturally, they lean toward the cinematic videos and they approach their photography with a modern edge. Clean and sharp, yet playful and creative. They are also open to old/new ideas, as crazy as they may be.
9)  Frameboy Wedding Films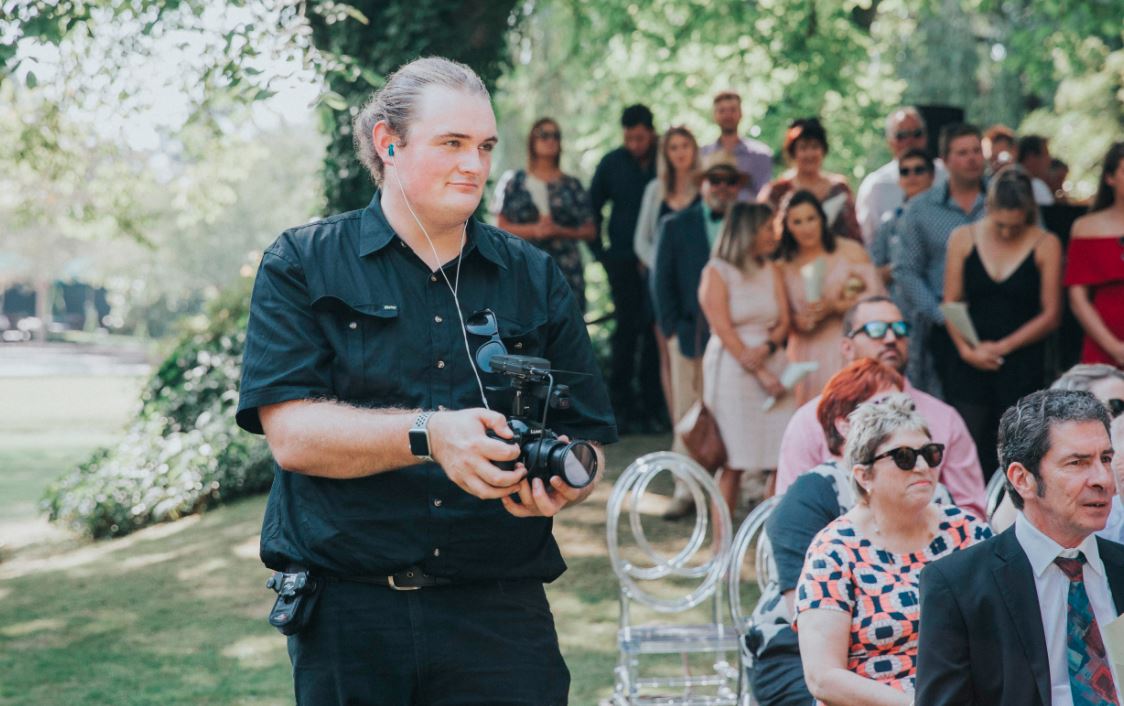 Website: https://www.frameboyweddingfilms.com/packages
Frameboy Wedding Films offers three packages to commemorate your wedding day: the next day edit, wedding film, and the photo + video hybrid. You may contact their team for a more detailed explanation of the packages.
You can stream the videos on their website or download them to your computer or favourite device. A hard drive with all the original camera files along with all your edited videos is also available as an additional purchase.
For a no-obligation meeting in person or if you have any questions, you may get in touch with Frameboy Wedding Films here.
10) Susannah Blatchford Photography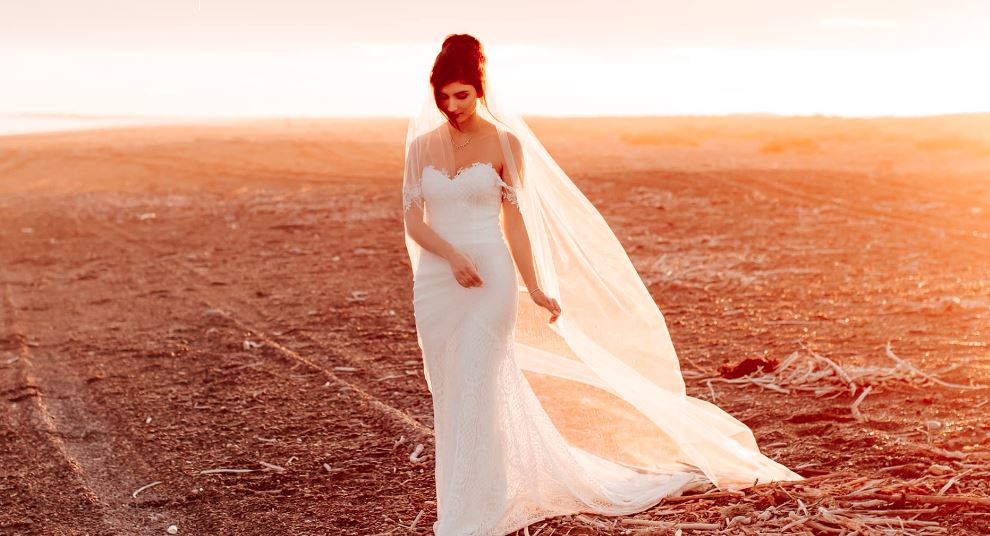 Website: https://susannahblatchford.com/
Susannah or "Susie" has photographed some amazing people throughout UK, Europe, Australia and New Zealand over the past few years. Adventuring is a huge part of what she loves, documenting destination weddings here and then.
Susie shoots moments and stories in a fusion of photojournalism and creative captures, great for those who like a bit of direction as well as letting things unfold naturally.
11)  Midge Edine Photography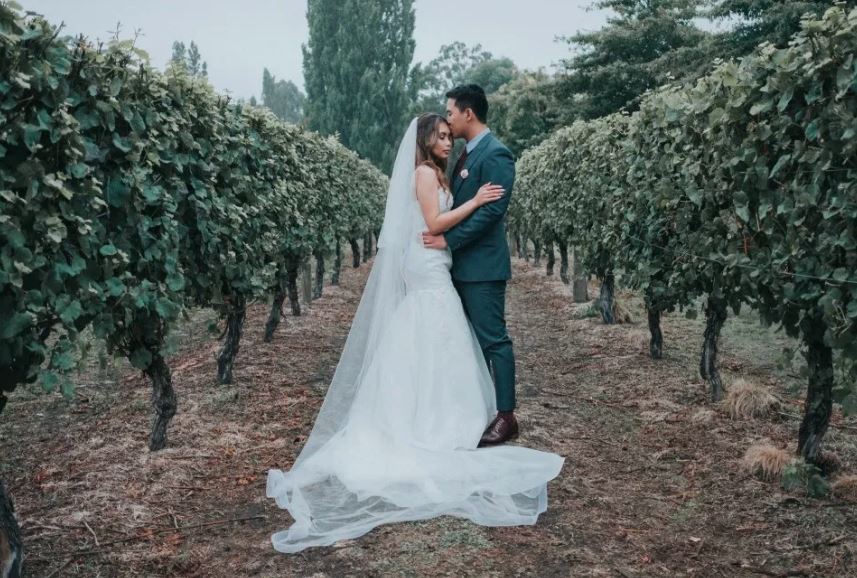 Website: https://midgeedinephotography.com/
Midge Edine Photography is a Christchurch based photographer who specializes in immortalizing moments and emotions during weddings through lovely photos and videos! Believing that no wedding is the team, Midge and her team prepare custom packages tailored to the style, budget, and vision of their clients.
12) Handmade Photography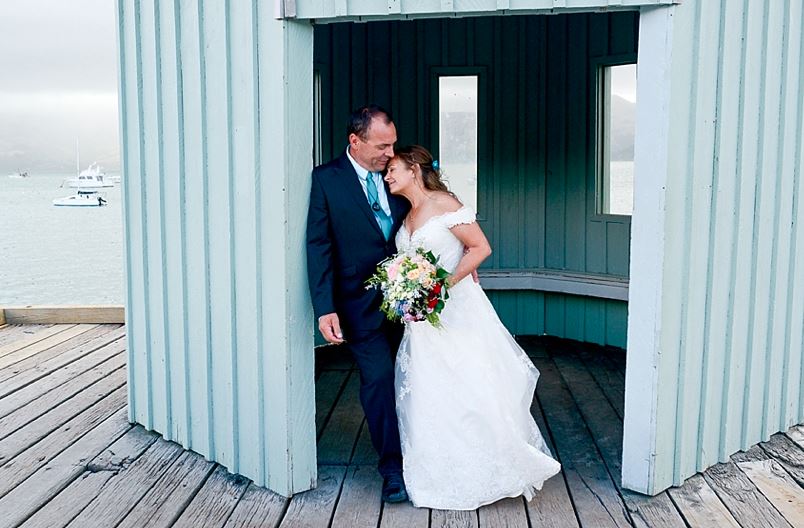 Website: https://www.handmadephotography.co.nz/wedding/
For couples who want a down to earth, relaxed, and joyful wedding and they're looking for someone to capture the soul and essence of their wedding day, let Handmade Photography help you out!
They love capturing wedding stories in an organic, fun & relaxed way and showing the essence and soul of your bond wholeheartedly. If you like, send them some info about your wedding plans on the connect page of their website and you will hear from them shortly.
13) Kassandra Lynne Photography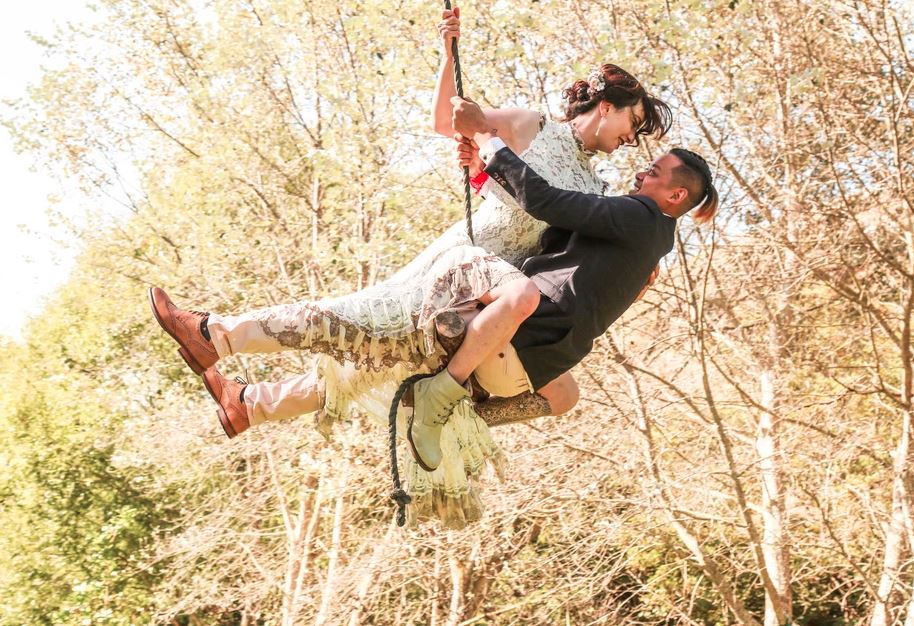 Website: https://www.kassandralynne.com/
Originally based in Southern California, Kassandra has called Dunedin home since 2012 to which she has immersed herself into the arts community both with her wedding photography and her creative space (Benessere Studios).
Kassandra founded Benessere Studios/Creative space in 2015 and has staged various art events both with Glorybox and independently. Her main goal is to tell the story of connection and highlight what that means through her images. Connecting with her subjects and the world around her, she hopes that she can bring awareness to her followers. Photography is her true passion and ultimate expression.
14)  The Woods Photography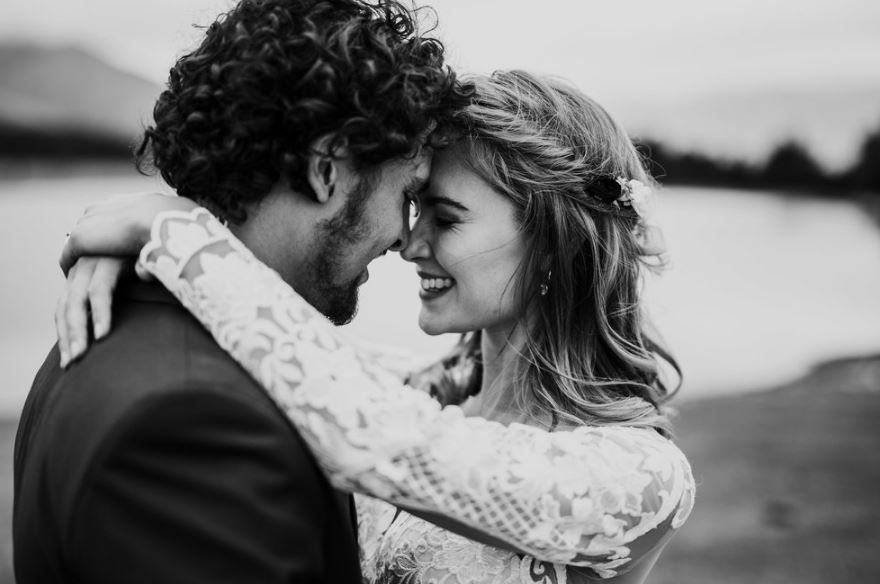 Website: http://www.thewoodsphotography.co.nz/home
Brad and Clouds, a married photographic team, make up The Woods Photography. Photography has been something they've both been into for years, especially after they've had their own wedding in 2012.
They both love the people, documentation and creativity involved in documenting weddings. They are passionate about capturing emotions. Brad is the crowd-wrangler and camera gear 'fount of knowledge', and Clouds is the 'ladies touch' and editing-cave dweller. They travel all over New Zealand photographing beautiful people and places.
15)  Bethany Howarth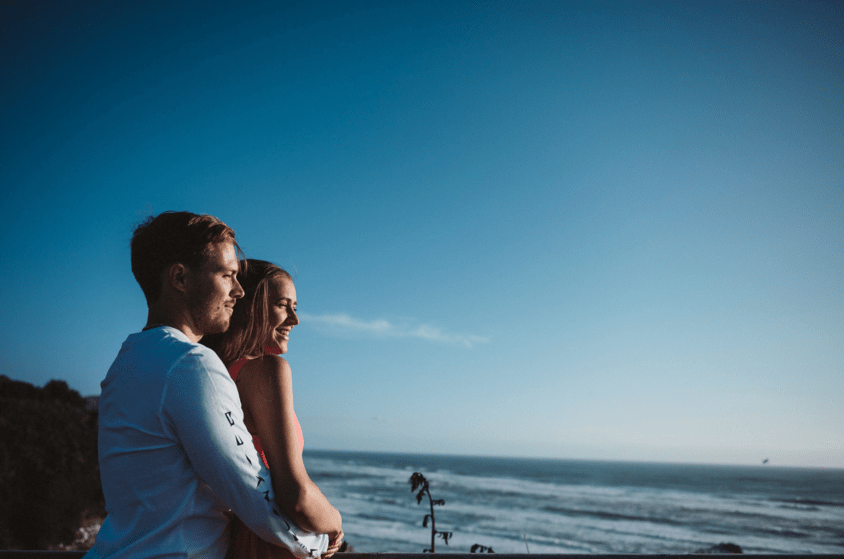 Website: https://www.bethanyhowarth.com/
What's amazing about Bethany Howarth is that by working together (more like having fun and just enjoying), you can have a really stunning picture. Even so if there's nature around or a mild light around a place — she knows how to optimise that picture for a genuine and natural look.
Her method is unique compared to other photographers. For certain photos, you are going to be guided by Bethany through making gentle adjustments that will allow for more expression.
Beth is a Junebug back-to-back winner for engagement photos too. That tells you why we think she's one of the best wedding photographers in Christchurch.
In other words, sheer talent wins her a place in our list of the best wedding photographers in Christchurch. Being able to capture a picturesque scene of the couple where seagulls are flying in the sky, or with the couple being under a rainbow — those rare moments require supernatural timing!
16)  My Wedding Photographer Ltd.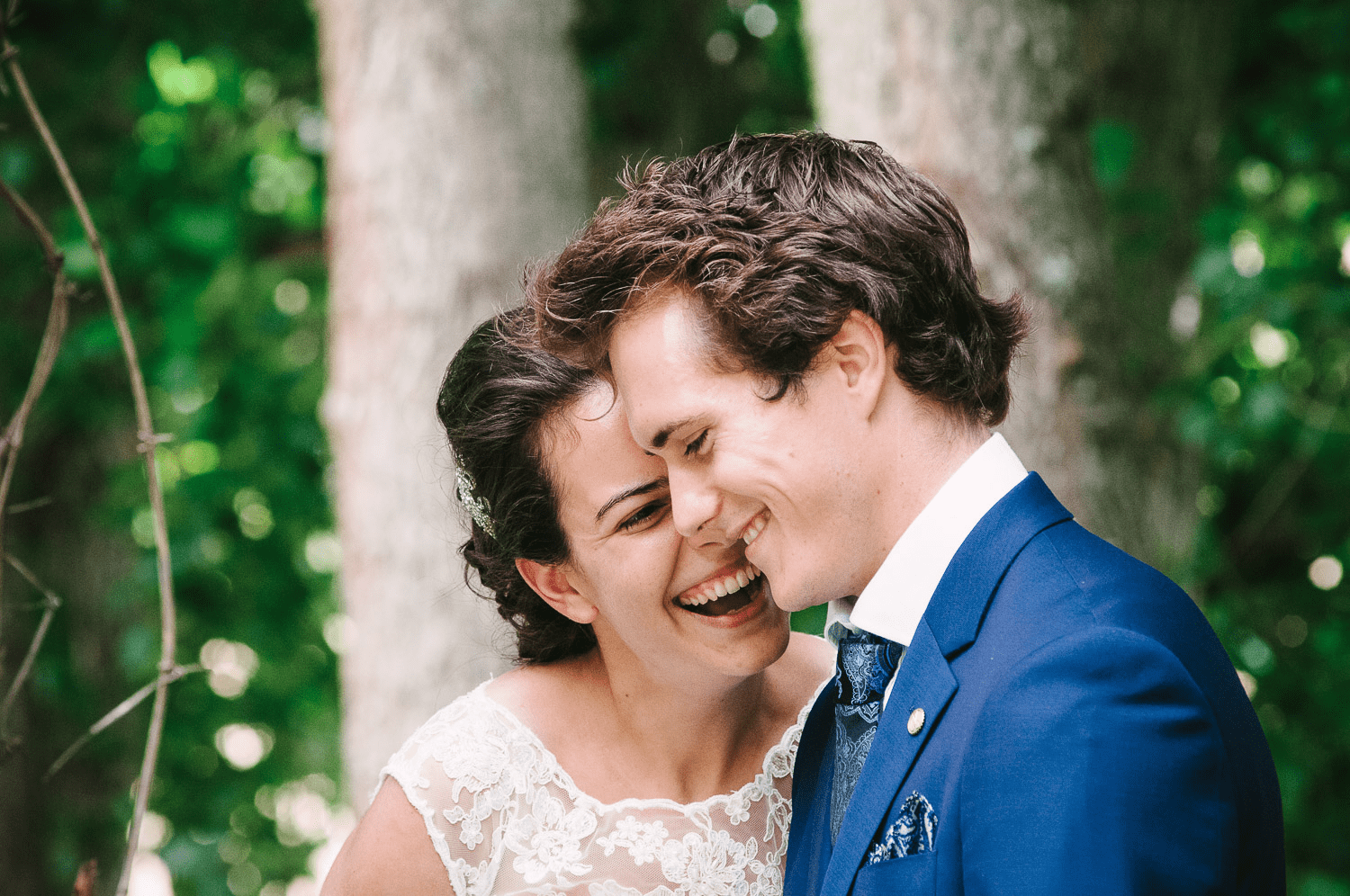 Website: https://www.myweddingphotographer.co.nz
For classic and straightforward pictures of your wedding, check out My Wedding Photography.
Thomas Pickard runs the company in his signature documentary style with no fuss. So wherever you want to have your shoot in New Zealand, you will not miss any fun you have had with your partner.
Your experience from preparation and trying to look great up to the marriage and reception is captured vividly, telling a narrative for you to hold and remember with your one and only.
From three packages, you get a set amount of high resolution pictures, a meeting with the photographer, and some pointers for you in order to have the best possible picture.
Thomas is well-travelled photographer and has experience in contributing pictures for businesses and magazines, which explains his style or method.
17) Claire Blackall Photography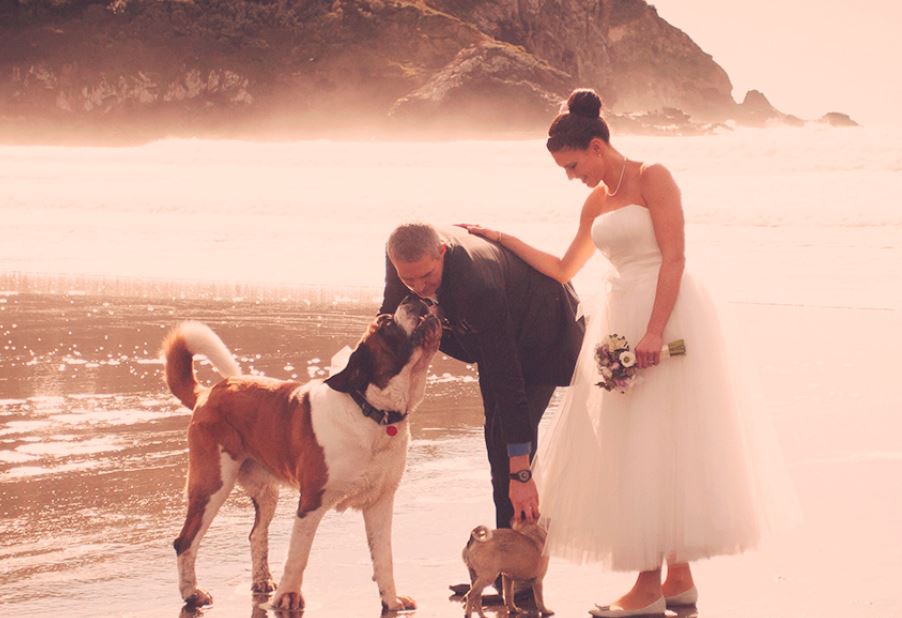 Website: http://www.claireblackall.com/
Claire Blackall is a passionate photographer, living and working in and around Christchurch. A sentimental romantic at heart, Claire loves looking through the viewfinder, pressing the button and knowing that she's just captured a moment, a detail, an emotion forever. 
Claire's style is artistic, contemporary, natural and fun. Her aim is to create timeless, highly emotive images that capture and embody the true essence of one's self – images from your wedding that bring a smile to your face every time you look at them. Claire loves to know her clients, and connect with them.
18)  God's True Beauty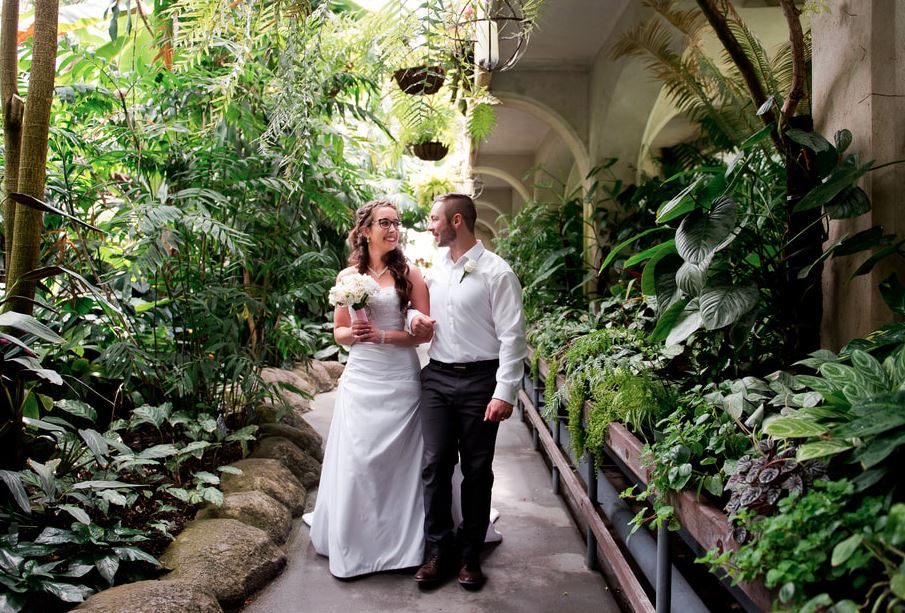 Website: http://www.godstruebeauty.co.nz/
God's True Beauty's style is vibrant, bold, colourful, candid and relaxed.
In every wedding, they do real, they do fun, they do beautiful, natural, stunning images.
If this sounds like what you are after, then you can meet with God's True Beauty team to discuss your wedding ideas.
They offer various wedding packages starting at $1,850.
19)  Tracey Allsopp
Website: https://www.traceyallsopp.co.nz/
If you are in need of a makeup artist and wedding photographer, Tracey Allsopp can do them both for you. She is an asset when it comes to snapping your wedding, engagement, and elopement pictures.
She excels in light captures, making excellent use of the sunlight and the landscape with the couple for an Instagram or blog-worthy shot. And in each of her pictures, she's able to document the feelings and emotions present in the people.
Her pictures look mellow, beautiful, and relaxed, which is what everyone would want. Nothing too garish or mundane for the eye but all done with creativity that pleases!
Clients have said that she makes everyone feel at ease and ready for the camera, despite the fact they can be awfully camera-shy. Also, she delivers even better than what people expect.
20)  Canterbury Tales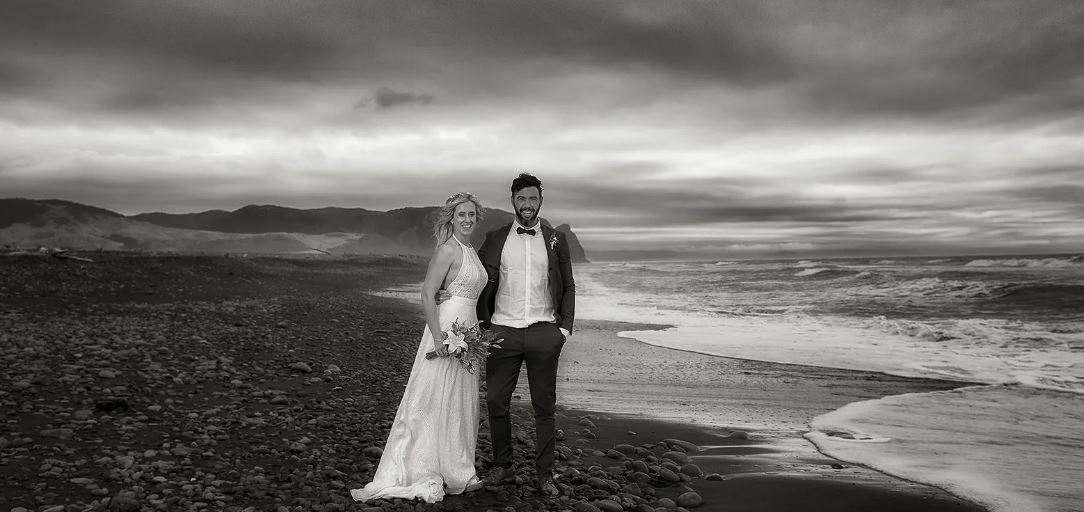 Website: http://canterburytales.nz/wedding-photography/
Canterbury Tales is led by Simon Greenwood, a Christchurch wedding photographer, fine artist, wine lover, husband & father and friend to two large German Shepherds. For Simon, precious moments in weddings happen constantly and can perfectly captured by the lens. It might be a certain sparkle in your partner's eye that glimmers for a second, or else a brief, wry smile shared with a friend. A conversation as it bursts into sudden laughter. The narrative of any day can be told beautifully in a series of such images.
21)  Melissa Grace Photography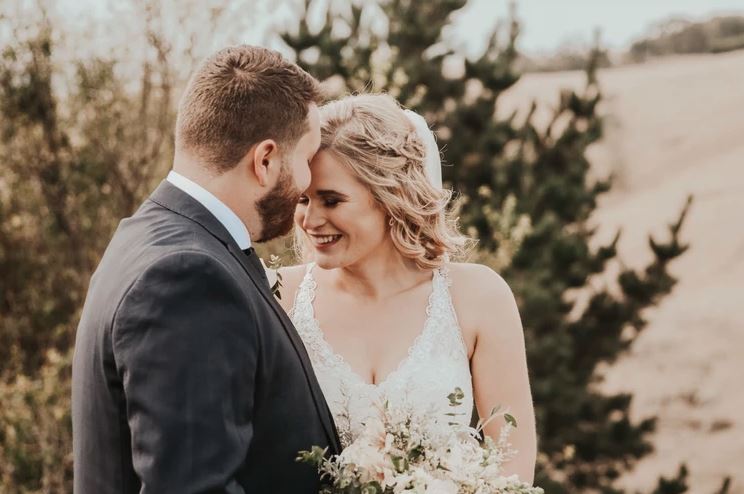 Website: https://www.melissagracephotography.net/gallery
For Melissa, being able to photograph people committing their lives to the one they love is the greatest honour and she doesn't take it lightly.
Melissa's attitude toward shooting weddings has never really been one of orchestrating the perfect shot or planning an instagram-able moment, but rather capturing the joy and emotion of what the bride and groom are feeling. A wedding day is so full of moments you never want to forget and so it's her job to be there to freeze them in time for you to be able to hold onto them.
​Melissa's package is very much designed around the fact that she knows every couple is so different and therefore no wedding looks the same.
22)  Koru Photography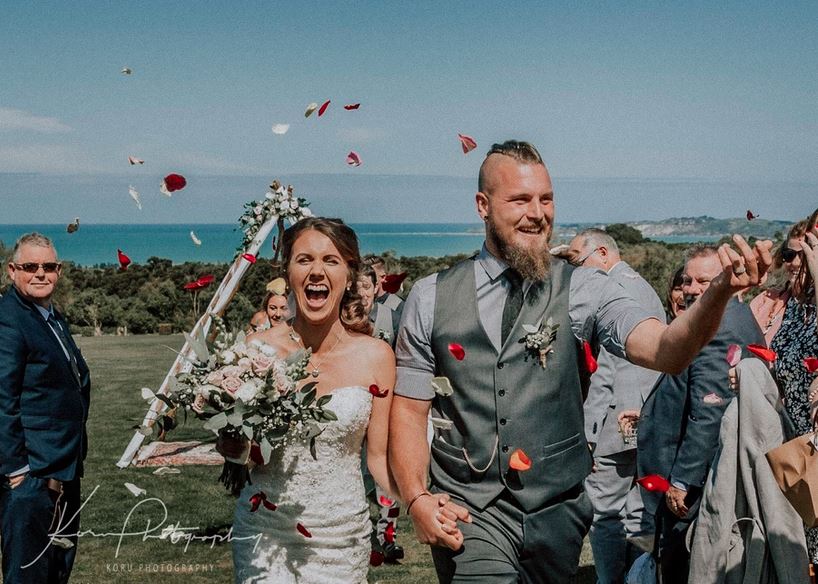 Website: https://www.koruphotography.nz/
Koru Photography is led by Tamara who is most passionate about capturing emotion & storytelling in her images, so if you like emotion & stories you knocked on the right door!
Tamara is based in Canterbury, New Zealand but always looking for an adventure anytime!
Koru Photography's style is natural, creative and documentative, with a swirl of imagination, a dollop of fine art and a vigorous dash of emotiveness. All served up on a plate of fine attention to detail.
23)  Whimsical Wedding Photography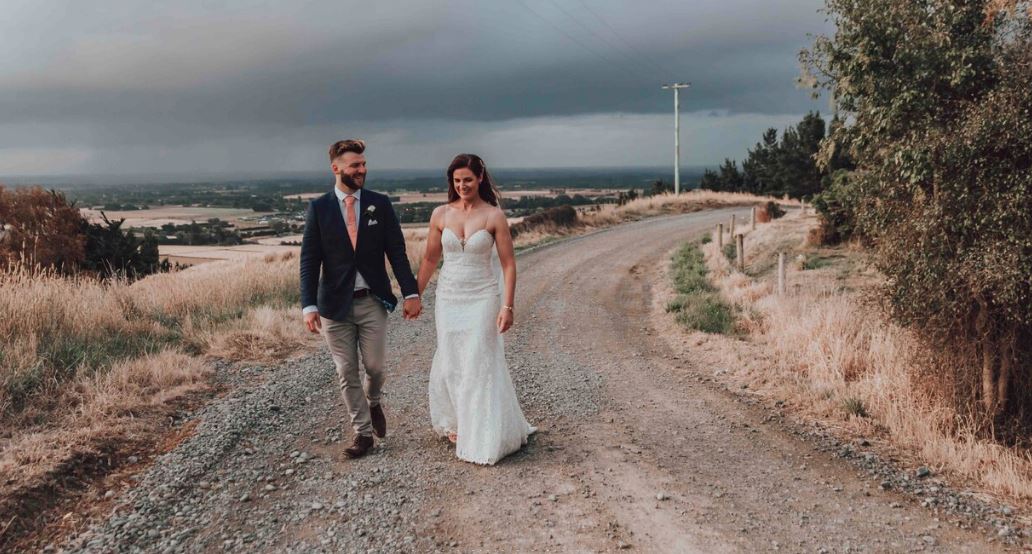 Website: https://www.whimsicalweddingphotography.co.nz/
With Whimsical Wedding Photography, you'll feel relaxed, comfortable and won't spend a minute worrying about what you look like or that there's a camera in front of you because no doubt Charmayne, Whimsical Wedding's photographer, will make you look and feel amazing.
Charmayen's photography style is a mix of candid, photojournalistic images – the kind that directly document the best parts of your wedding day – The raw emotions, spontaneous moments, the finer details that you've worked so hard on- and she combines this with fun creative and natural portraits for your bridal photos and the first photos of the two of you as a married couple.
24) Frank J Visser
WEBSITE: http://www.visser.co.nz/
As a commercial photographer, you would think that he handles only the talents and advertisements. But think again as Frank Visser is one of the most versatile in his field.
Frank's love for photography extends to his clients, wanting only to give the best quality of photos he had captured during their special moments. He's open to new ideas and doing unconventional techniques just to make each frame unique from the others.
His services start at $550 for wedding packages, a small price to pay for such excellent pictures. Wedding photos stay far longer than cakes or flowers present on your special day, that's why you should only find the best photographer to do it justice. And right now, Frank Visser is your best bet for stunning shots at reasonable rates.
25) Emily Nicholls | Photographer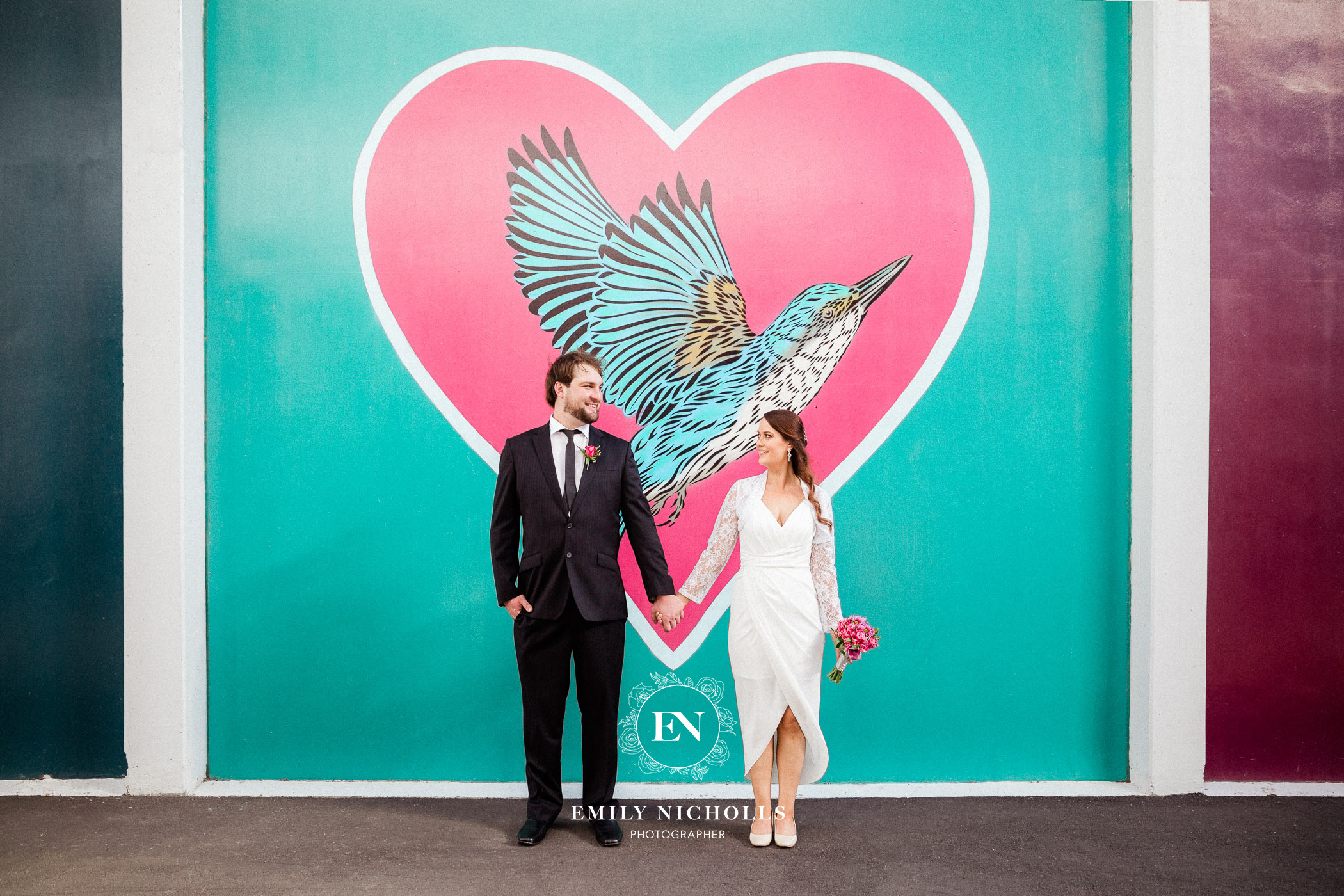 Website: http://www.emilynicholls.co.nz/
With over 12 years of experience as a photographer under her belt, Emily Nicholls has provided top-notch quality service for every client that she has entertained. Rest assured that for every photo she takes, timeless memories will be made permanent for you to reminisce over in the years to come.
We know you only want the best person to capture one of your happiest moments, and with Emily's expertise in wedding photos, you'll surely find her to be producing pictures you'd be proud for anyone to see. Simple yet elegant. This is what she practices as she knows that the muse in the frame should be enough to tell a beautiful story.
Don't stress over something that we can easily solve for you. Hire the best, hire Emily Nicholls Photography.
26) Mel's Moments
Website: http://www.melsmoments.co.nz/
Mel is a person you'd certainly want to take care of your photos on your most special day. She's known to be direct yet professional in every move that she makes. Don't worry about thinking of the perfect poses or the prettiest of smiles, because she has got your back and will make sure to accentuate your best assets without compromising the authenticity of the moment.
She's personable, fun, and easy to be with. You won't ever feel uncomfortable in her presence, let alone feel gloomy. She's an expert in photography and editing so worry not as she still does the greatest job even after the picture taking.
A person who's always up for a challenge and is very much hardworking, Mel certainly is a one of a kind photographer you shouldn't pass up on.
27) Kelly Shakespeare
Website: http://kellyshakespearephotography.co.nz/
Kelly Shakespeare is a photographer who commits herself to documenting beautiful memories that can be kept forever. She believes that a well-captured photo is the key to keeping it as authentic as possible, with minimal editing, in order to keep not only the people, but also their emotions in a specific atmosphere.
As a photographer with tons of experience, she makes sure to give her best in every event she takes up. Emotional moments are some of her favourite to capture, so weddings are certainly up her alley.
The quality of the pictures you get will certainly make up for the price your paying. Her packages start at $3300, and the rest of the details are given when you're in contact.
28) MD Photography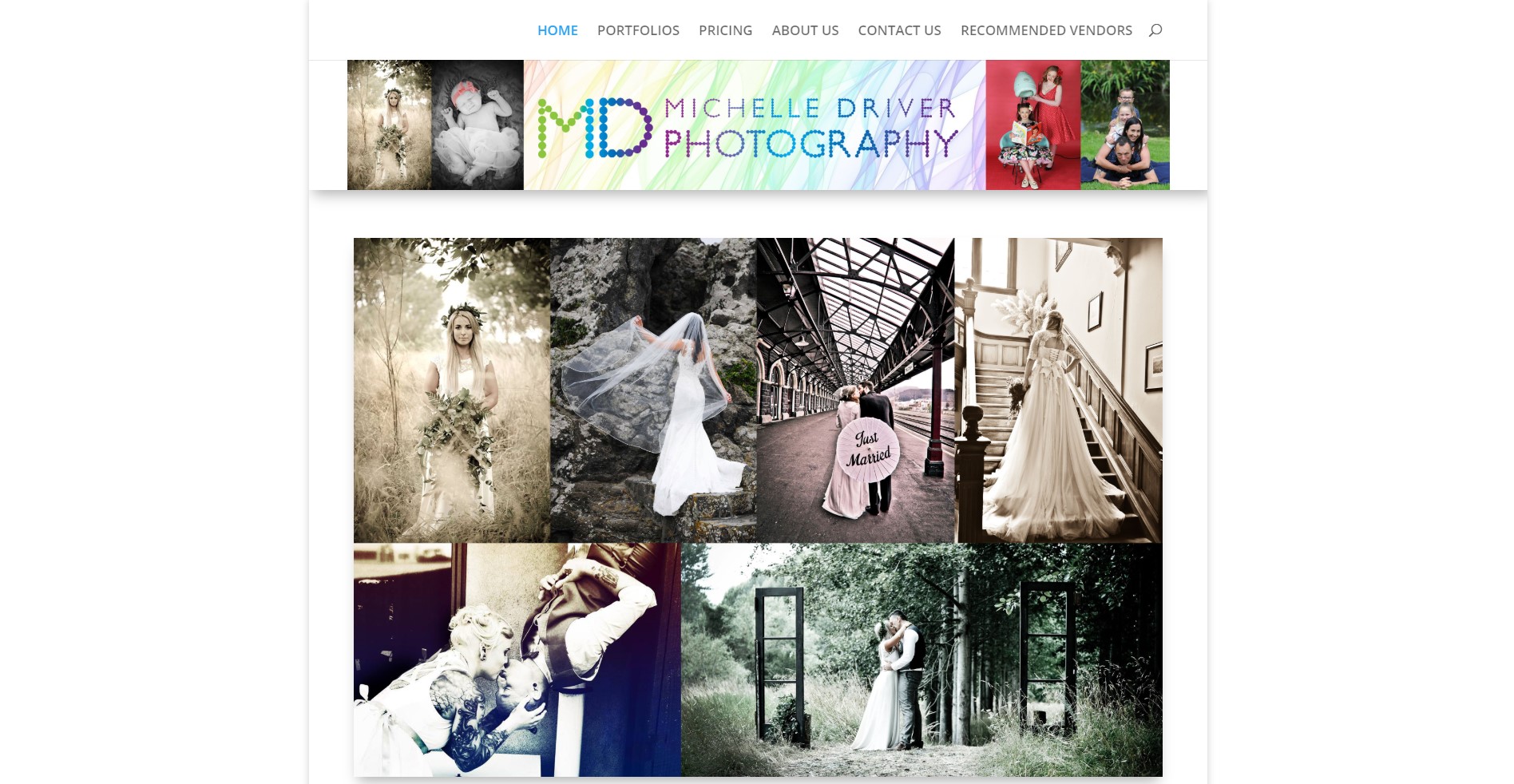 Website: http://www.mdphotography.co.nz/
MD Photography is owned by the highly esteemed Michelle Driver, an NZQA qualified professional photographer that has been in the field for years. She's attended over 300 weddings both locally and internationally as the official photographer, and not once has she failed to deliver amazingly captured photos.
Aside from wedding photography, Michelle also does Family and Children portraits. From your simple sit down pictures to more complicated shoots, you're sure to enjoy every moment of the shoot with her.
Michelle Driver's style mostly focuses on documentary and portraits, but you can rest assured that she can do almost all techniques better than most photographers. She's definitely someone you should hire if you want to receive only the best pictures to look back to in a few years.
29) MK Photography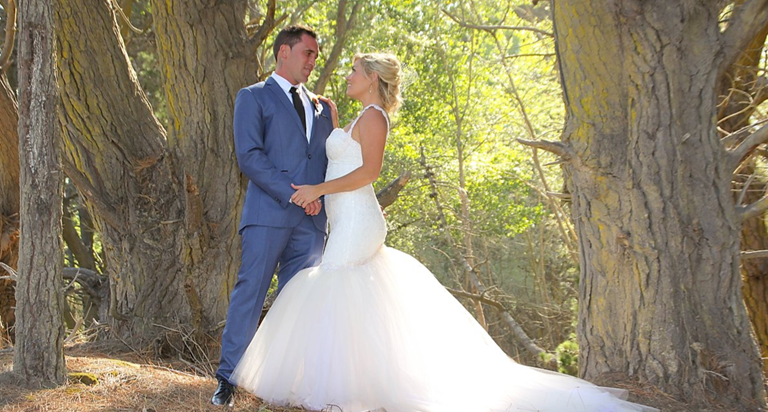 Website: http://www.mkphotography.co.nz/
Minnie Knight is surely a name you'd know if you're a local in Christchurch, New Zealand. She's one of the best and most sought after wedding photographers in the city.
Her company's affordable packages and expertise with photography are the main reasons why many couples take on their services. Her experience of almost 20 years is also proof of how she can do almost all techniques possible, mixing both traditional and modern techniques when taking pictures.
Timeless memories captured in paper is what you'll receive from Minnie if you decide to have her as your photographer. She'll make sure that you won't have to worry about having great shots, as she'll be doing most of the work for you. You need only to smile and have fun on your most special day.
---
Anyway, that's it for the best wedding photographers in Christchurch at this moment. Surely there must be one from this list whom you'd like to take special pictures of you and your love for your wedding.
Do you have any questions or have your already booked with the photographers we discussed? If you do, just let us know by commenting below and we'll reply to you as soon as we can.
Also, in planning ahead, it would be nice to get some flowers in the city. That said, you can read our best flower delivery services in Christchurch to add to the beauty of the place and to your wedding pictures also.