The 11 Best Wedding Venues in Auckland
Image from Auckland Weddings
Auckland is a great city for adventuring and enjoying city life. It's surrounded by majestic twin harbours and awe-inspiring nature.
Those make the city perfect for wedding locations. From pleasing vineyards and fantasy gardens to golden beaches and Victorian-era houses, you can find them here!
You can now make your dream wedding a reality, complete with breathtaking views, inviting and warm ambience, and excellent food choices.
Congrats on your engagement, by the way!
Have a look through our top wedding venues below to find one that suits your tastes.
The Best Wedding Venues in Auckland
If you're ready, here are the most sensational and best wedding venues in Auckland:
1) Markovina Vineyard Estate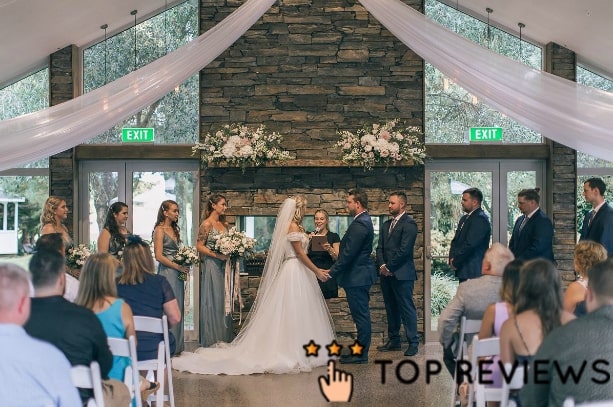 BEST FOR
Stone fireplace wedding amid a vineyard escape
SERVICES
Weddings Corporate events Venue hire
WEBSITE
https://www.markovina.co.nz/weddings
ADDRESS
84 Old Railway Road, Kumeu, Auckland 0892, New Zealand
CONTACT DETAILS
Venue: (09) 412 5323 Office: (09) 412 8608 International: +64 9 412 8608
OPERATING HOURS
Monday – Friday: 9.00 AM – 5.00 PM Saturday & Sunday: 10.00 AM – 12.00 PM
PRICES
Small ceremony & reception wedding package: from $5,000
Wedding Package Prices (per guest) January, February, March, & April 2021: from $169 – $219 May & September 2021: from $159 – $189 June, July, & August 2021: from $149 – $179 October 2021: from $169 – $209 November 2021: from $179 – $219 December 2021: from $179 – $219
Markovina Vineyard Estate provides the wedding escape you've been dreaming about. Located in Kumeu, it settles on 10 acres of beautiful lush gardens and vineyards.
You can choose from five ceremony locations, including the stone fireplace and Mt. Fuji Cherry Blossom garden. It's best to visit during spring so you can see the trees in full bloom.
From this alone, couples can have amazing pictures without ever leaving the wedding venue. You'll create lifelong happy memories that you'll treasure forever.
The reception area is wrapped in nature under a canopy of vines and leaves. And the gentle glowing fairy lights complement the magical ambience of the place.
Pros
Vineyard wedding setting
5 ceremony locations
Lots of photo opportunities
Fairy-tale reception room
Cons
Customer Reviews
One of the best wedding venues in Auckland, Markovina is praised by many clients for its beautiful grounds, delicious food, and friendly and accommodating staff.
One client, Dennesse, wrote of Markovina Estate:
"I have nothing to say but THE BEST!
We and all the guest had a great time from the venue, staff, gardens, atmosphere and of course the FOOD was all amazing. I couldn't be happier with how everything turned out. Special thanks to Rina, Mark & Kat they all went above and beyond to make sure that we are all taken care of.
It was the wedding that I had dreamed of
Thank you thank you so so much "
Moreover, Kerry M., said this of their staff:
"We highly recommend Markovinas as your host for your special event
very professional and caring team to help make your day to remember."
2) Glasshouse Morningside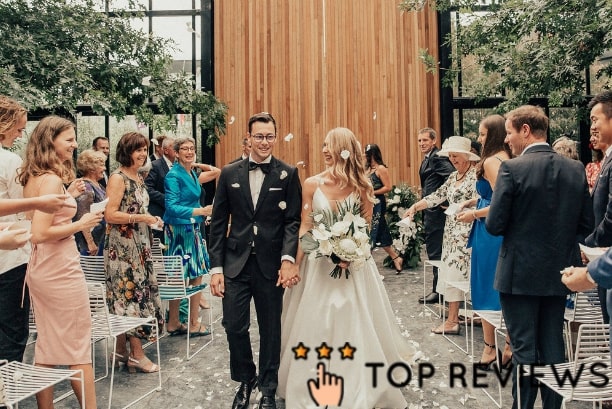 BEST FOR
Relaxed glasshouse vibe and romantic candlelit dinner
SERVICES
Wedding Christmas Private event
WEBSITE
https://www.glasshouse.net.nz/
ADDRESS
18 McDonald Street, Morningside, Auckland, New Zealand
CONTACT DETAILS

[email protected]

PRICES
Wedding venue rent Monday/Tuesday: $1,600 Wednesday: $3,000 Thursday: $4,500 Friday/Saturday: $5,600 Sunday: $4,000 Public holiday/weekends: priced on request Ceremony only: priced on request
Extras Cocktail furniture packages: POA Heater: $80 Fan (recommended for Jan/Feb): $200 On-the-day wedding coordinator: $500 Glassware, tableware & additional styling: POA Cocktail hour at Kind or Morningside Tavern: POA Lighting and Draping Packages: POA
Don't want to go far from the city yet want a serene wedding venue? You're right on cue with Glasshouse Morningside.
The venue is a hidden gem situated in Auckland's heart. Its style, floral decor, and entertainment can be customised to reflect the essence of you and your spouse.
For instance, you can have the place candlelit for a romantic atmosphere. You can also have them put a small vintage car in the venue—yes, they've actually done this before!
Your catering will be provided by the best caterers in town, like Jess' Underground Kitchen, Little Wolf, Urban Gourmet, and The Great Catering Co.
The seated reception can hold up to 180 guests, while a cocktail-type event will accommodate almost double up to 350 guests.
Pros
Bespoke decor
Offers a cocktail reception
Works with premier caterers
Centrally located
Cons
Limited photo-ops
Smaller dining capacity
3) Highwic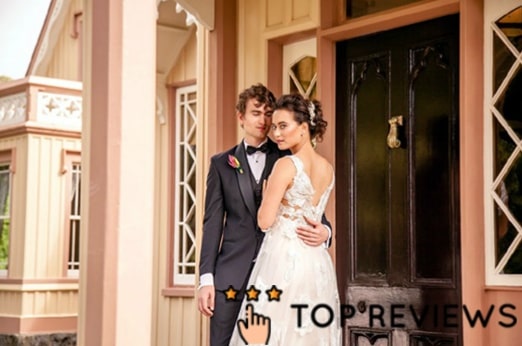 BEST FOR
Carpenter Gothic wedding venue with vibrant gardens
SERVICES
Wedding Tour Event
WEBSITE
https://www.heritage.org.nz/places/places-to-visit/auckland-region/highwic
ADDRESS
40 Gillies Avenue, Newmarket, Auckland 1023, New Zealand (enter from Mortimer Pass)
CONTACT DETAILS
Phone: +64 9 524 5729 or +64 9 524 4690 Fax: +64 524 5575

[email protected]

OPERATING HOURS
Wednesday to Sunday: 10.30 AM – 4.30 PM * Last admission into the house at 3.45 PM * Closed on Christmas Day and Good Friday
PRICES
Please enquire for rates
Built in 1862, Highwic is a prestigious heritage home in Newmarket. It was the family home of Alfred Buckland and reflected his wealthy background and social status.
It has several locations to hold your reception and ceremony. They have a whimsical garden with spectacular trees and flowers that look beautiful year-round.
Travel back in time as you enter the cosy house. The house has wooden walls and flooring, deer taxidermy, old pictures, and elegant curtains and carpets.
It also has other buildings like a billiard house and horse stables. You can talk to your partner fondly while strolling through 'the Lover's Walk'.
If you like a vintage feel for your wedding that's both unique and classy, this carpenter gothic mansion will be a great choice!
Pros
Luxurious house venue
Has a vibrant garden
Offers several wedding locations
Cons
No wedding packages
Small parking space
4) Tu Ngutu Villa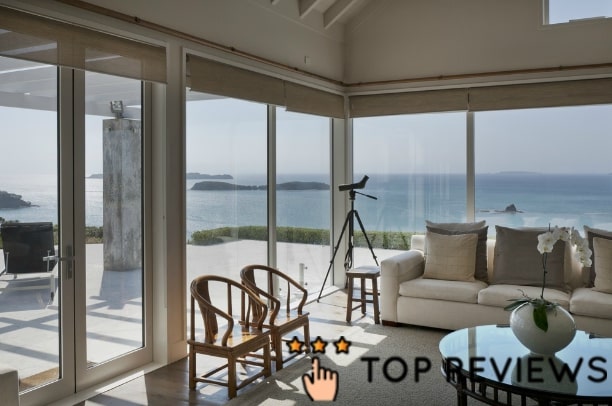 BEST FOR
Panoramic sea view and lovely sunset
SERVICES
Wedding Well-being Executive luxury villa Executive off-site activities
WEBSITE
http://www.tungutuvilla.com/
ADDRESS
Adrenalin Group Ltd, PO Box 25 446, St Heliers, Auckland, New Zealand
CONTACT DETAILS
Mobile: 0064 274 543 273 Phone: 0064 9 489 6127

[email protected]

PRICES
Please enquire for rates
Nestled in the affluent seaside town of St. Heliers, Tu Ngutu Villa offers great panoramic views, a summer-perfect pool, great food, and on-site accommodation.
Here, the atmosphere is relaxed and inviting whether morning, afternoon or night. You can enjoy delicious canapes and pair them with wine as the gentle breeze blows.
Your guests can even do water sports like kayaking and paddleboarding. Everyone will get to unwind and enjoy one heck of an experience!
A superb idea: you can hold your ceremony or reception in the amber glow of the sunset to the reflection of the pool to create an unforgettable dramatic moment.
Pros
Panoramic sea views
Sumptuous menu
Located in the city centre
Offers watersports activities
Cons
5) Goldie Estate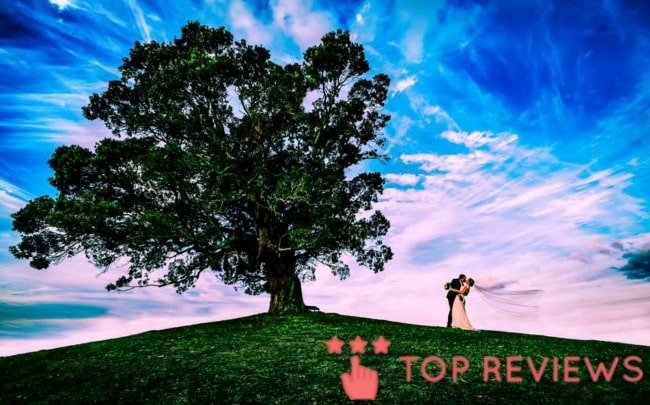 BEST FOR
Private beach hideaway coupled with impeccable service
SERVICES
Weddings Event spaces
WEBSITE
http://goldieestate.co.nz/weddings/
ADDRESS
18 Causeway Road, Surfdale, Waiheke Island 1081, New Zealand
CONTACT DETAILS
+64 9 923 8088

[email protected]

OPERATING HOURS
Friday – Sunday: 12.00 AM – 4.00 PM
PRICES
Please enquire for rates
Goldie Estate is a picturesque wedding venue in Surfdale, Waiheke Island. It has verdant grapevines and ancient Pohutukawa trees, as well as a relaxing private beach.
It's accessible via a ferry ride from downtown Auckland so it will really feel like a magical place. It's also away from the hustle and bustle of urban life.
They boast a remarkable service to make your wedding as perfect as can be. In addition, they offer different wedding packages that will suit the couple.
For their gourmet menu, they use the freshest and most seasonal ingredients. These are said to be fine-tasting and creatively presented that's nothing short of the best.
One of the best wedding venues in Auckland, the magnificent estate can also host winter weddings in their covered location. It has a guest capacity of up to 250 people.
Pros
Vineyard wedding venue
Provides superb service
Has a private beach
Holds up to 250 people
Cons
40 minutes away from the city
Customer Reviews
With regard to the service and venue, the Goldie Estate excels. This is further supported by the rave client feedback on Facebook.
Check out Emma B.'s comment on Facebook:
"Great staff, great venue, great food! Had my wedding here & nothing was a problem for them. Everyone raved about the place "
What's more, Debby R. shared her experience at Goldie Estate:
"Goldie Room hosted our wedding. They were friendly, very easy to work with, and on the day they just had the whole event running smoothly. All our guests were raving about the food, and rightfully so – it was just amazing!!"
6)   Your NZ Celebrant
BEST FOR

Wedding Celebration

SERVICES

Weddings, Funerals

WEBSITE

ADDRESS

Auckland, 1061, New Zealand

CONTACT DETAILS

Email

Phone

+6421 750717

OPERATING HOURS

Always Open

PRICES
A wedding celebrant is a must if you want your wedding to have a greater degree of personalization. Make sure to hire Your NZ Celebrant if you're looking for the best. 
Your NZ Celebrant offers top-notch celebrant services at the most affordable prices. Various packages are available depending on your budget. As someone who has been in the industry for many years, you can expect only the best from them.
Pros
Personalised ceremony

Various package choices

Complete set of services

Affordable prices
Cons
7)   The Event Centre
BEST FOR

Indian Weddings

SERVICES

Weddings, Reception, Venue Decorations

WEBSITE

ADDRESS

380 Manukau Road, Eposm, Auckland 1023

CONTACT DETAILS

PH: 0800 35 3283

M: +64 27 200 7368

OPERATING HOURS

24/7

PRICES

Enquire for more information
The Event Centre offers a venue that will make your wedding a day to remember. While they specialise in Indian weddings and Sangeet ceremonies, they can also offer modern and affordable venues suited for any kind of wedding.
Their experienced staff will make sure that the ceremony will proceed without issue. You can leave the management of your wedding and reception under their capable hands.  
Pros
Specialises in Indian weddings and Sangeet ceremonies

Modern and cheap wedding venues

Experienced staff

30 minutes away from Auckland CBD
Cons
Can accommodate up to 200 guests only
8)   Warblers Retreat
BEST FOR

Private, Outdoor Weddings

SERVICES

Wedding Venue

WEBSITE

ADDRESS

8/361 Paremoremo Rd

Albany

Auckland, 0632

CONTACT DETAILS

+64 09 414 4503

+64 0275 430 288 (Barb)

OPERATING HOURS

24/7

PRICES

Enquire for more information
For a wedding that's truly close to nature, there's no better venue than the Warbler's Retreat. They provide numerous venues for you to choose from, all with complete amenities included.
Various packages are available depending on the kind of wedding you want, as well as the budget you have. Any option you choose is sure to be worth the price.
Pros
Perfect for all seasons

Wide range of garden settings

Various accommodations available

Amenities included
Cons
9) Alexandra Park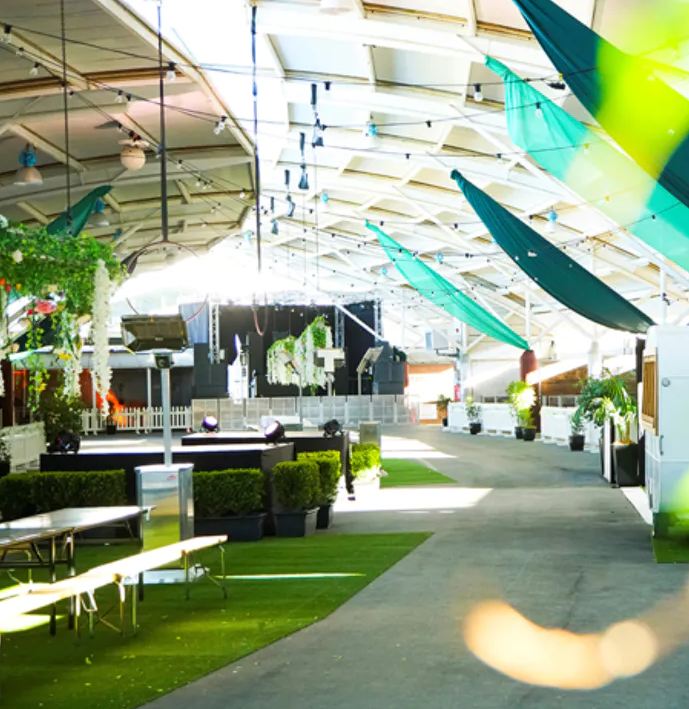 BEST FOR
Indoor and Outdoor Venue Spaces
SERVICES
Weddings Corporate events Venue hire
WEBSITE
https://www.alexandrapark.co.nz/venue-hire/
ADDRESS
Cnr Greenlane West & Manukau Road
Greenlane
Auckland 1051
CONTACT DETAILS
09 630 9718
[email protected]
OPERATING HOURS
Monday – Friday: 9.00 AM – 5.00 PM Saturday & Sunday: 10.00 AM – 12.00 PM
PRICES
Contact for more information
Located on Manakuau Road, Alexandra Park is the renowned home of The Auckland Trotting club, where people can watch harness racing, hold events and functions, and acquire services for venue management and property development.
In terms of the venues and functions, Alexandra Park comes highly recommended given the fact that they offer several spaces for use. Most of them are indoor spaces, such as the Top of the Park, the Tasman Room, the Lyell Creek Lounge, the Alex Boardroom, the President Suite, the Hobson Room, and the Breckon Farms Winners Bar.
If you're looking for an outdoor space, though, there's no reason to fret since Alexandra Park also has The Stables, which is an ideal outdoor all-weather venue.
Depending on the space chosen, clients can choose from various seating layouts. These are the Theatre, Classroom, Boardroom, Banquet, Cocktail, and Cabaret.
The number of people that can be accommodated is also dependent on the space chosen, with the upward limit being around 500 for a space like The Stables.
Aside from providing the venue, Alexandra Park can also help manage the logistics of the wedding and other events. They also offer on-site catering with various menu options that can be tailored to fit the wants and needs of the clients and their guests.
Pros
Indoor and outdoor venue options to choose from
Offers various seating layouts
Some spaces can accommodate up to 500 people
Offers free parking
Accessible location
Cons
No pricing matrix provided
10) St. George's Anglican Church Epsom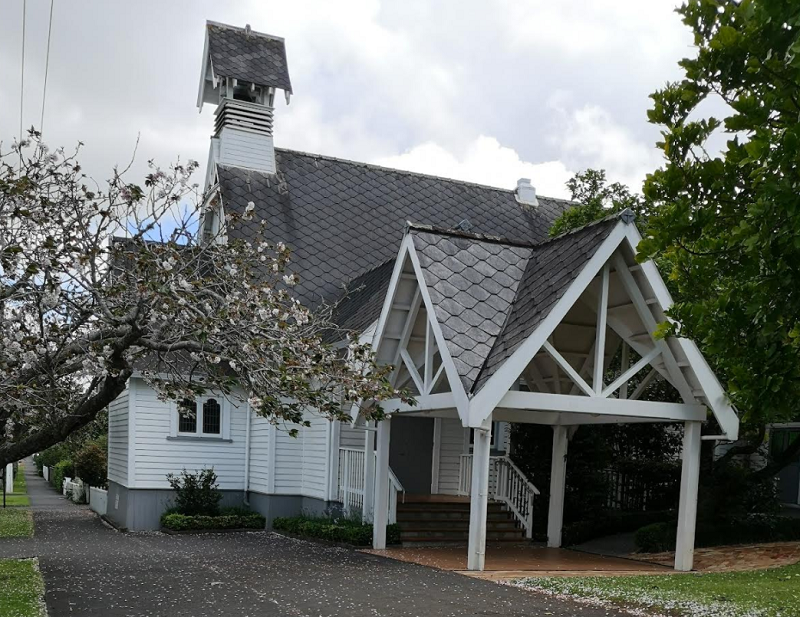 If you're looking to take your vows in a church, then St George's Anglican Church makes an excellent choice if you're eyeing the Epsom area.
St George's main hall is on the more affordable side of things, priced at $800 and requiring a $300 deposit to secure the location. The space provides ample space for a small wedding, and also comes with the pews where guests can sit comfortably during the ceremony.
It's worth noting that the church has some restrictions when it comes to design and festivities, like asking clients not to use confetti or rice and forbidding the use of blu-tack and pins on wooden surfaces. Aside from that, soon-to-be-wed couples are free to follow the aesthetic they so desire for their big day.
Couples looking for other wedding vendors like musicians or florists need not look further either since St George offers the services of their organist and sound desk operator. Moreover, the church can provide a display of white flowers as well as stands, vases, window boxes, and pew decorations.
Since it's normal for several weddings to occur in a day, St George encourages couples to book weddings in advance to ensure that they get their desired timeslot.
Pros
Organist and sound desk operator services available
Provides flower designs
Clear pricing matrix
Cons
Requires a deposit of $300
11) Kumeu Valley Estate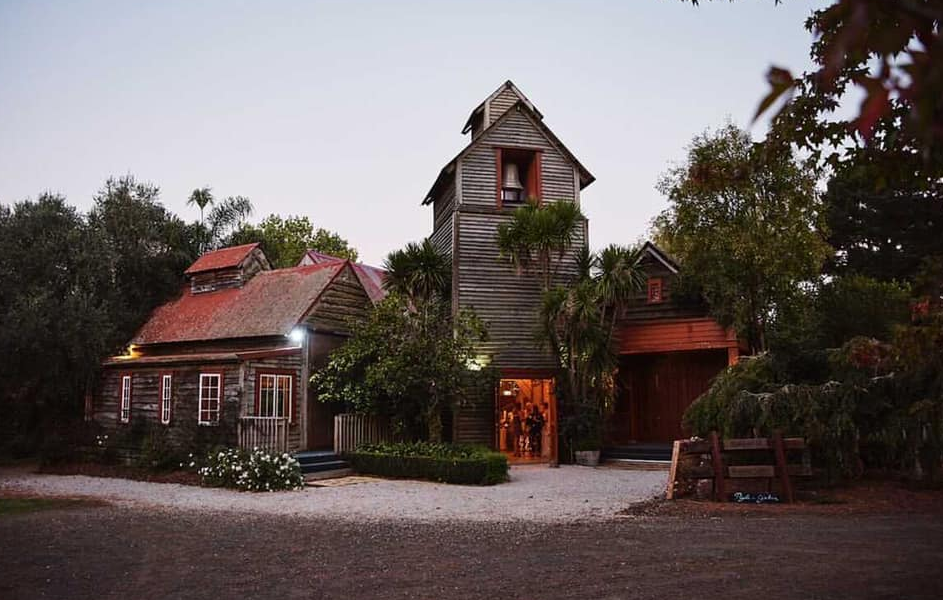 BEST FOR
Weddings in Every Season
SERVICES
Spring Weddings
Summer Weddings
Autumn Weddings
Winter Weddings
Same Sex Weddings
WEBSITE
https://www.kumeuvalley.co.nz/
ADDRESS
972 Old North Road
Waimauku
Auckland
New Zealand
CONTACT DETAILS
Office Phone: +64 9 411 7626
Kitchen Phone: +64 9 411 7270
Email: [email protected]
OPERATING HOURS
By appointment
PRICES
Contact for more information
Found in Waimaku, Auckland, Kumeu Valley Estate is one of the finest wedding venues in the region.
The region has made a name for itself for its luscious landscape, as well as the charming, rustic wedding venue that operates all year round. No matter the season, be it the warm Summers or cool Winters, Kumeu Valley Wedding is prepared to host wedding ceremonies.
Aside from operating all year round, Kumeu Valley Estate is all well-recognized for having open minded owners who happily accommodate all soon-to-be-wed couples, with no discrimination on sexual orientations.
Additionally, Kumeu Valley Estate makes an excellent pick given the fact that they offer catering services as well. The expert kitchen staff is capable of preparing all sorts of meals, with different reception menus available.
The venue has hosted many weddings over the years, with many satisfied customers who have enjoyed their experience.
Pros
Accommodates wedding ceremonies all year round
Various reception menus available
Offers a charming, rustic venue
Cons
FAQS about the Best Wedding Venues in Auckland
---
So that's a wrap for the best wedding venues in Auckland! Your dream wedding is waiting for you in these places.
Do you have any questions or comments about our picks? If you have one, kindly write it in the comment section, and we'll get back to you in a flash.
By the way, we have a massive list of the best wedding photographers in Auckland. You can call one of them to snap pictures during your special wedding day.
---