The 5 Best Wellington Pediatrics Doctors
Taking care of children's health is essential, since they're at the critical stage when they are still growing up and developing. The value of regular checkups and vaccination cannot be understated, which is why we gathered the best Wellington pediatrics doctors to help you with those today.
We've taken the time to choose highly competent doctors with the most up-to-date knowledge. We also picked those who are caring and understanding, and who have neat and comfortable clinics (because you don't want to freak the kids out when you take them for a checkup!).
So without any further ado, here are the best Wellington pediatrics doctors you can trust!
1)  Dr Gabrielle Ruben – Karori Medical Centre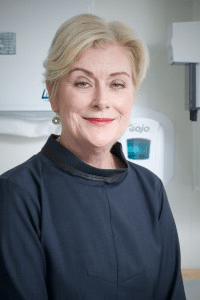 BEST FOR
Pediatrics and Family Medicine
SERVICES
Nutrition/Weight Management, Pediatrics, Preventative Care, and Family Medicine
WEBSITE
https://www.kmc.co.nz/
ADDRESS
11 Parkvale Road, Karori, Wellington 6012, New Zealand
CONTACT DETAILS
(04) 920 4562
OPERATING HOURS
Monday to Tuesday: 8am – 7pm

Wednesday: 8am – 7.30pm

Thursday to Friday: 8am – 6.30pm

Saturday: 9am – 12pm
Dr. Gabrielle Ruben is a family doctor and pediatrician from Karori Medical Centre in Wellington. She has solid experience in treating children's health and keeping them healthy as they grow up.
Graduating from Otago University, she holds a Bachelor of Medicine, Bachelor of Surgery degree. She then earned her diploma in Obstetrics, and Science and Community Nutrition.
This way, she can use her knowledge of nutrition and help parents prepare healthier foods, so that their kids can have better resistance against sickness and disease.
Highlights
Specialises in children's health and nutrition
Experienced and approachable doctor
Otago University graduate
Customer Reviews
Annnable, one patient, commented on Google Business:
"Are all about patient responsibility and providing great health care – I am a midwife and I choose Karori medical for their fantastic doctors, availability of appointments, and have been frequently without complaint. I think they have an unfairly low rating on here."
2)  Dr Kristy Chong – Hataitai Medical Practice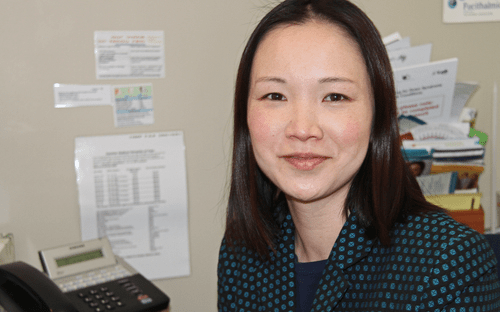 | | |
| --- | --- |
| BEST FOR | Experienced Children Doctor |
| SERVICES | General Medicine, Children's Health |
| WEBSITE | http://hataitaimedical.co.nz/ |
| ADDRESS | 12 Tapiri Street, Hataitai, Wellington, New Zealand |
| CONTACT DETAILS | (04) 386 3598 |
| OPERATING HOURS | Monday to Friday: 8.30am – 5pm |
If your kid is unwell from fever, cough, or allergies, you should book with Dr. Kristy Chong. As she meets the Royal Colleges' standards, we can safely say that she's one of the best Wellington pediatrics doctors.
Also, Dr Kristy Chong has a good deal of experience, which includes volunteering as a children's doctor in poorer countries, where she was able to further hone her skills.
Highlights
Keen interest in children's health
Kind and experienced doctor
Also fluent in Cantonese
3)  Dr Jan Barrett – Port Nicholson Medical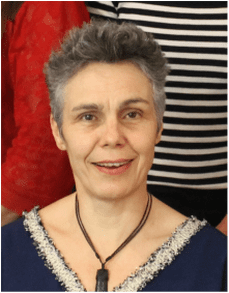 BEST FOR
Holistic Approach for Patients' Well-Being
SERVICES
Women, Children, and Men's Health, Mental Health, and Medical Hypnotherapy
WEBSITE
https://www.portnicholsonmedical.co.nz/
ADDRESS
61 Taranaki Street, Te Aro, Wellington 6011, New Zealand
CONTACT DETAILS
04 384 4315
OPERATING HOURS
Monday, Wednesday and Thursday: 8am – 5pm

Tuesday and Friday: 8am – 5.30pm
Another of the best Wellington pediatrics doctors is Dr Jan Barrett. She has a postgraduate diploma in Pediatrics as well as in Obstetrics, not to mention she's a fellow of the Royal New Zealand College of General Practitioners (FRNZCGP).
As we know, general practitioners have broad knowledge of the general aspects of health. She uses this to her advantage in order to more effectively (and practically) treat her patients.
Be it for your child's routine checkup or treatment, you can call the number provided above. Also, the clinic has a good number of parking spaces available, if you do decide to come by car.
Highlights
Has a postgraduate diploma in Pediatrics
Holistic approach and treatment
RNZCGP member
Customer Reviews
Alex A, one of the patients, wrote on Google Business:
"I highly recommend Port Nicholson Medical. The staff are friendly, professional and knowledgeable. The location is great and there is a pharmacy close by which is convenient to pick up my prescriptions."
4)  Dr Dave Pickett – Courtenay Medical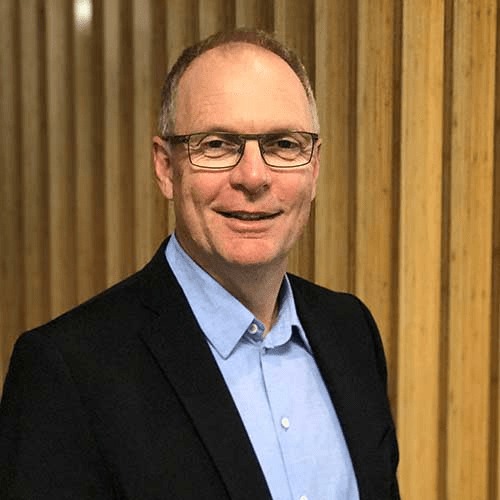 BEST FOR
All-Rounder General Practitioner
SERVICES
Palliative and Dementia Care, General Medicine, Paediatrics, and Women's Health
WEBSITE
https://cmed.co.nz/
ADDRESS
Level 5, Symes de Silva House, 97–99 Courtenay Place, Wellington, New Zealand
CONTACT DETAILS
04 801 5228
OPERATING HOURS
Monday to Thursday: 8am – 6pm

Friday: 8am – 5.30pm
Boasting more than 25 years of experience, Dr Dave Pickett is a highly qualified doctor from Courtenay Medical. He is a Royal New Zealand College of General Practitioners (RNZCGP) member.
Whether the patient is an infant, child, or adolescent, he can assess, diagnose, and treat his/her health conditions. He is described by one patient as being very kind and patient, and while he is a general practitioner, he is equally proficient and respected as an obstetrician.
Certainly, he's one of the best Wellington pediatrics doctors you can find.
Highlights
Over 25 years' experience as a GP
Can treat patients of all ages and background
Kind and understanding doctor
Customer Reviews
Nik Nikerson, one patient, shares on Google Business:
"I cannot say enough about the quality of the service in this practice. I have never had a bad experience in nearly 20 years of using it- as an individual, and a partner and a mother of two children who also use it. They are responsive and compassionate. Perhaps most importantly though, the communication is clear and the various options thoroughly explained with the pros and cons. I feel lucky to have access to this service."
5)  Dr Helen Pratt – Newlands Medical Centre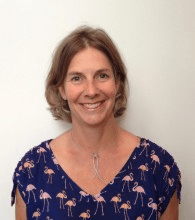 BEST FOR
Caring and Compassionate Doctor
SERVICES
Child Health and Pediatrics
WEBSITE
https://www.newlandsmedical.co.nz/
ADDRESS
15 Batchelor Street, Newlands, Wellington 6037, New Zealand
CONTACT DETAILS
04 478 9858

04 384 4944 (after hours)

OPERATING HOURS
Monday, Thursday and Friday : 8am – 5pm

Tuesday and Wednesday: 8am – 6pm
If you like a pediatrician you can rely on and who understands children, set an appointment with Dr Helen Pratt. She's been working at Newlands Medical Centre in Wellington since 2005.
She earned her postgraduate diploma in Pediatrics from Otago University. What's more, she's a certified fellow of the Royal New Zealand College of General Practitioners (RNZCGP).
More importantly, she is patient and caring, and will guide and support young patients so they can grow up with a vigorous and healthy body.
Highlights
Caring and compassionate with children
More than 15 years of experience
Fellow of RNZCGP
---
And that's all for the best Wellington pediatrics doctors. You can rest assured that you will get your money's worth through these physicians, who know how to treat and look after your child or children.
Do you have any questions at all about the pediatricians we included on this list? If you have one, feel free to drop us a line, and we'll be right with you in a jiffy.
And if you'd like to know more about pediatricians or GPs, you can read about the best Wellington doctors. They are similar to these, though the doctors in that other list focus more on a broad range of conditions, rather than just on children's health.