The 6 Best Wellington Physiotherapists
Whether you are sitting in your office all day or training for a sport, a physiotherapist can help keep your body healthy and vigorous. If that's what you need, we've rounded up the best Wellington physiotherapists below.
Physiotherapists can manipulate your muscles and joints that will effectively reduce your chances of injury. However, you do want to make sure the one you choose has sufficient experience and training to achieve your goals.
With that said, let's now take a look at the best Wellington physiotherapists who can keep you fit and healthy all year round.
1)  Tim Dalman – Dalman Physiotherapy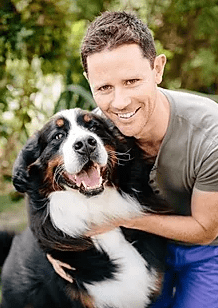 | | |
| --- | --- |
| Best for | Competitive Sports Injuries |
| Services | Sports Physiotherapy, Injury Management, Exercise Prescription, Strength and Conditioning, Post Surgery Rehab, Strapping and Taping, Trigger Point Dry Needling, Headache Relief, Postural Correction, Running Biomechanics, and Diagnostics |
| Address | Level 7, Petherick Tower, 38 Waring Taylor St, Wellington CBD, New Zealand |
| Contact no | 04 499 3430 |
| Website | https://www.dalmanphysiotherapy.com/ |
Having worked as a physiotherapist for prominent sports teams, Tim Dalman has extensive knowledge and experience when it comes to sports injuries.
As a matter of fact, he had had his own share of injuries like concussions and shoulder, groin, limb, and nerve issues from competition. He relates to and understands what an athlete goes through during those circumstances.
He also has a Sports Medicine degree and has worked with the top physiologists in the country. That enables him to correctly diagnose and assist you in rehab for a smooth and great recovery.
Highlights
Highly proficient physiotherapist
Extensive experience in the field
Caring and understanding
Competes in sports
Customer Reviews
By the way Tim is also an expert in dry needling technique — excellent for back and neck pain, headache, and muscle injuries. Simon Todd said:
"Tim is a great physio with lots of practical advice. He helped me a lot. If you're game try the dry needling for the ultimate in muscle tension release."
2)  Shane Finn – Willis Street Physiotherapy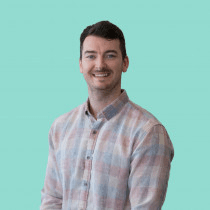 | | |
| --- | --- |
| Best for | Strength and Conditioning |
| Services | Running Biomechanics, Dry Needling, Pre-Employment Screening, Musculoskeletal Injuries, Manipulation Techniques |
| Address | 57 Willis Street, Wellington 6011, New Zealand |
| Contact no | 04 384 8313 |
| Website | https://www.willisstreetphysiotherapy.co.nz/ |
If you won't be back until the next season but need to get in optimal shape somehow, look for Shane Finn from Willis Street Physiotherapy. He's extremely good at getting people back in shape while not affecting the hurt area.
Coming from Ireland, he has an honorary degree in Strength and Conditioning. Not only that, but he also worked alongside NBA, NHL, and NFL athletes in his internship in America.
This immediately makes him one of the best Wellington physiotherapists whom you can depend on. His skill set includes dealing with dry needling, running biomechanics, and sports injuries.
Highlights
Strength and conditioning expert
Can assist you in getting back to shape despite the injury
Has worked with NBA, NFL athletes
3)  Sophie Ryan – Te Aro Physiotherapy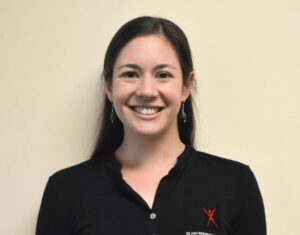 Best for
Dancers' Physiotherapy
Services
Mechanical Diagnosis and Therapy, Exercise Rehabilitation, Manual Therapy, and Myofascial Release
Address
Symes de Silva, Level 2, 97-99 Courtenay Place

Te Aro, Wellington, New Zealand

Contact no
04 384 6460
Website
https://tearophysio.co.nz/
Looking for a dance physiotherapist? That's what Sophie Ryan is here for. She was a professional dancer who was part of Black Grace Dance Company of the New Zealand School of Dance.
When you feel a painful sensation in your body, Sophie can work to remove that pain and allow you to move freely. She is well-trained in various therapies, including gentle myofascial release and the McKenzie treatment focused on the spine and limbs.
Currently, she's a Pilates and dance instructor for the Wellington Dance Academy. And yes you can join in her Pilates classes every week in Te Aro Physiotherapy.
Highlights
Specialises in dance physiotherapy
Certified McKenzie therapist
Safe and gentle treatments
Dance and Pilates instructor
4)  Paul Butler – Central City Physiotherapy Clinic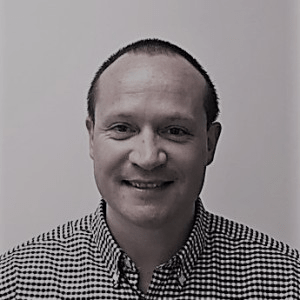 | | |
| --- | --- |
| Best for | Olympic-level Physiotherapy |
| Services | Physiotherapy, Massage, and Women's Health |
| Address | Level 5, 330 Lambton Quay, Wellington, New Zealand |
| Contact no | 04 499 3504 |
| Website | http://www.ccphysio.co.nz/ |
Paul Butler is a physiotherapist who has worked with elite swimmers and rugby athletes in New Zealand and abroad. Certainly, he is one of the best Wellington physiotherapists.
His alma mater is Otago University, where he received a Bachelor's degree in Physiotherapy. He presently runs and leads a team of physios at Central City Physiotherapy Clinic in Wellington CBD.
Whether you have sprained your ankle, pulled a calf muscle, or need rehab assistance, Paul can treat you effectively and also give valuable advice to prevent that from ever happening again.
Highlights
Has worked with international sports teams
Helps you reach your peak condition
Wide experience in treating clients
Holds a Bachelor's Degree in Physiotherapy
5)  James Panton – Complete Physiotherapy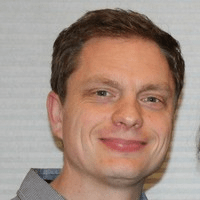 | | |
| --- | --- |
| Best for | Rehab Physiotherapist |
| Services | Sports Physiotherapy, Rehabilitation Programmes, and Fitness and Conditioning, Massage, Mobilisations, Kinesio Taping, Manipulations, and Trigger Point Dry Needling |
| Address | 6 Customhouse Quay, Wellington 6011, New Zealand |
| Contact no | 04 499 6328 |
| Website | https://www.completewellington.co.nz/ |
It can be demanding to be an athlete with rigorous training, and it is inevitable sometimes to overuse your body — leading to injury. Thankfully, James Panton can fix you up and lower the risk of injury in the first place.
James is familiar with sports injuries after having  competed in athletics for both global and local competitions. He is an alumnus of Otago University with a degree in Physiotherapy.
He can also treat the pains and aches through mobilisation, dry needling, conditioning, manipulation, and kinesio taping to support the injury and facilitate the healing as you compete.
Highlights
Excellent rehabilitation skills
Wide range of treatments or methods
Graduate of Otago University in Physiotherapy
Former athletics competitor
Customer Reviews
Lisa Hunkin left a note on Google Reviews that supports James's selection as one of the best Wellington physiotherapists:
"I have been seeing James for a sport-related shoulder injury. He has been fantastic to work with – he is professional, knowledgable, listens to my goals for my shoulder and my sport, and provides realistic advice to help me achieve those goals. I highly recommend him."
6)  John O'Driscoll – Bodyfix Physio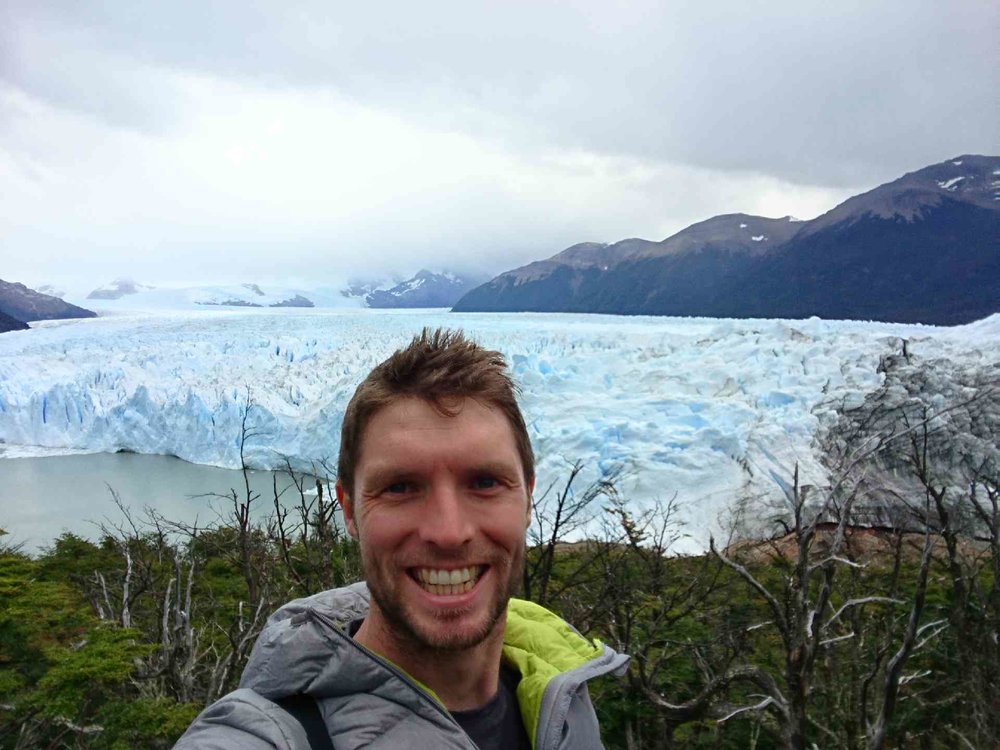 Body Physio understands that sports injuries are something that should be treated ASAP. You can count on John O'Driscoll, their director and main physiotherapist, to help you recover quickly.
John has almost ten years of experience treating sports injuries and other musculoskeletal injuries. With his skills and qualifications, you can rest assured that he will remedy your body pain immediately.
Highlights
Almost 10 years of experience
Skilled in Trigger Point Dry Needling and Mckenzie Technique
And that's it for our list of the best Wellington physiotherapists. It's not only for athletes since everyone may also benefit from these physios.
Do you have any questions about the topic we've had? If you have any, kindly send us a message and we will get right back to you.
At any rate, you may want to read about the best chiropractors in Wellington too if you're having limb, back, joint, or neck pain. We have some great chiropractor choices there to heal your body's ills and keep you positive, happy, and healthy.