By Anders Wilson
There are times your gut feeling tells you that something isn't right about your business or relationship. If you can't stop thinking about it and really need clarity, we've rounded up the best Wellington Private Investigators to help you out.
These people are basically like detectives that can review case histories, open up folders, or search for people in hiding. They can go undercover, track the person, and then report to you.
Whether you suspect your employees are stealing company funds, think your partner is cheating on you, or just need to serve a legal proceeding, you have come to the right place. The best Wellington private investigators we've listed here should be able to handle all of those things!
1)  TNG (The Neill Group)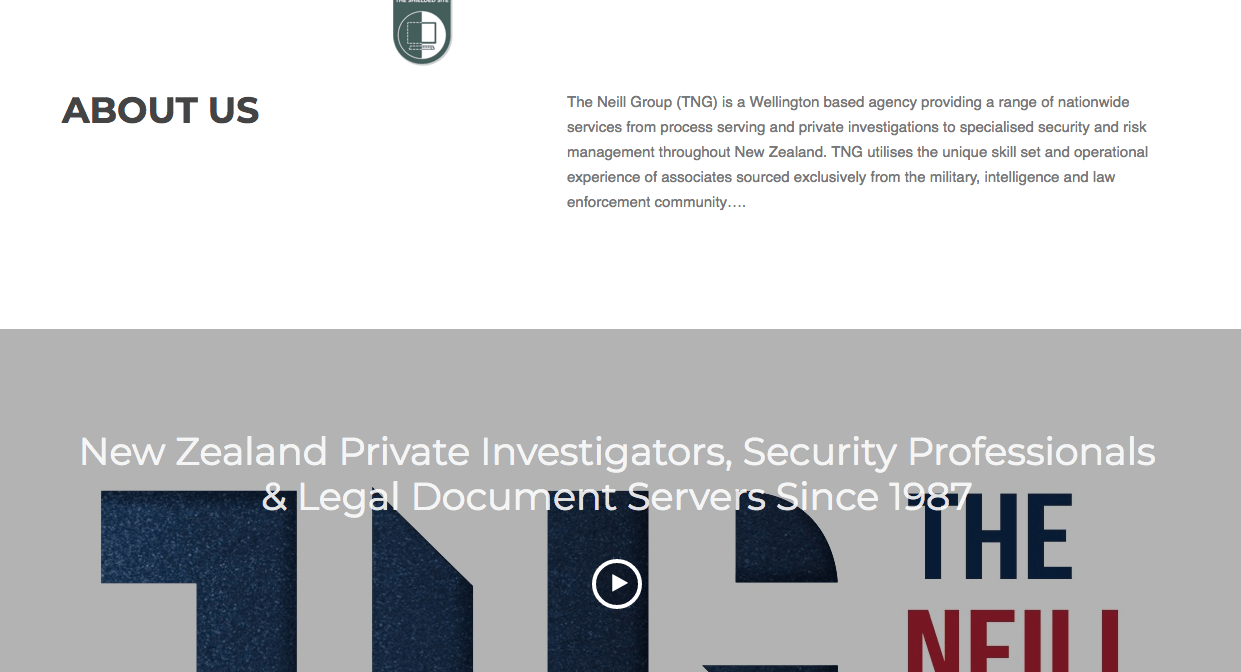 | | |
| --- | --- |
| Areas covered | Wellington and throughout New Zealand |
| Services | Private Investigations, Professional Security, Legal Document Serving, and Field Visits |
| Address | Wellington, New Zealand |
| Contact no | 0800 GUARD U (0800 482 738) |
| Website | https://tng.nz/ |
The Neill Group or TNG is a nationwide detective firm established in 1987. They offer a selection of services that mainly protect the person, his assets, and his rights in a timely and efficient manner.
This includes employee theft, document serving, security services, and tracking. Throughout the process, they are easy to communicate with and will notify you every time of how they are doing.
Their team is licenced and efficient, with experience in the military, law, and intelligence sectors. With that robust combination, surely they are one of the best Wellington Private Investigators.
Highlights
Qualified personnel
More than 30 years of experience
Comprehensive services
Customer Reviews 
Coming from Simpson Western Lawyers on the testimonials page from the website, they said:
"We use TNG for tracing, investigations and process serving, they are efficient and always produce exceptional results"
2)  Wellington Investigations Ltd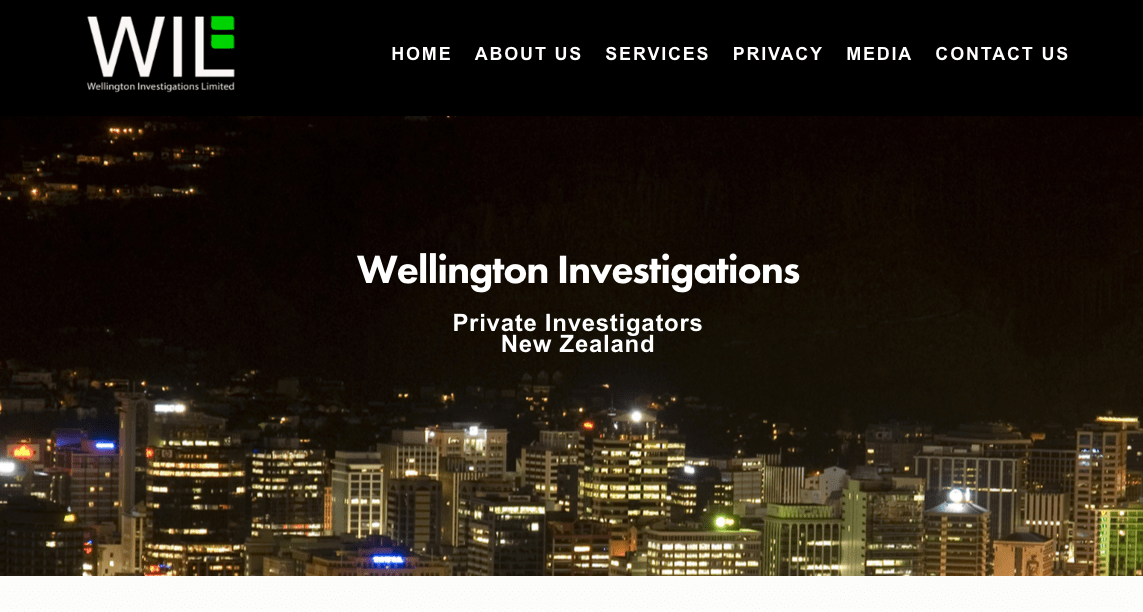 | | |
| --- | --- |
| Areas covered | Greater Wellington, Manawatu, and Wairarapa Regions |
| Services | Private Investigation, Security Consulting, Vehicle Tracking, Fraud, People Tracing, Lie Detection, Court Evidence, Human Forensics, and others |
| Address | NTT Tower, 157 Lambton Quay, Wellington 6011, New Zealand |
| Contact no | 0800 787 732 / 04 213 9414 or mobile 021 562 333 |
| Website | https://www.wellingtoninvestigations.co.nz/ |
If you feel that someone's been following you with bad intentions, relay this quickly to Wellington Investigations. They can act as your personal security and resolve the case to protect and keep you safe.
Director Reon Viles is accredited by the New Zealand Institute of Professional Investigators. They specialise in security, acting like watchmen for you or your property even as they find proof and crack the case.
Viles works with a well-qualified team and covers the Greater Wellington, Wairarapa, and Manawatu Regions. His expertise is really what drives this amazing company.
Highlights
NZIPI member
Security and tracing specialist
More than 15 years of service
Customer Reviews
Richard B who works as a national director describes Reon and how he works below. His comment shows why we consider this company one of the best Wellington private investigators.
"Reon was and is a larger than life personality. When I had a security problem on my small farm, he took my call personally and reacted quickly and decisively. That was the hook for me and my family. There was no mucking around and ifs or buts; instead a refreshing straight to the chase, dynamic solution. I unhesitatingly recommend him to anyone as honest, trustworthy and hardworking."
3)  Paragon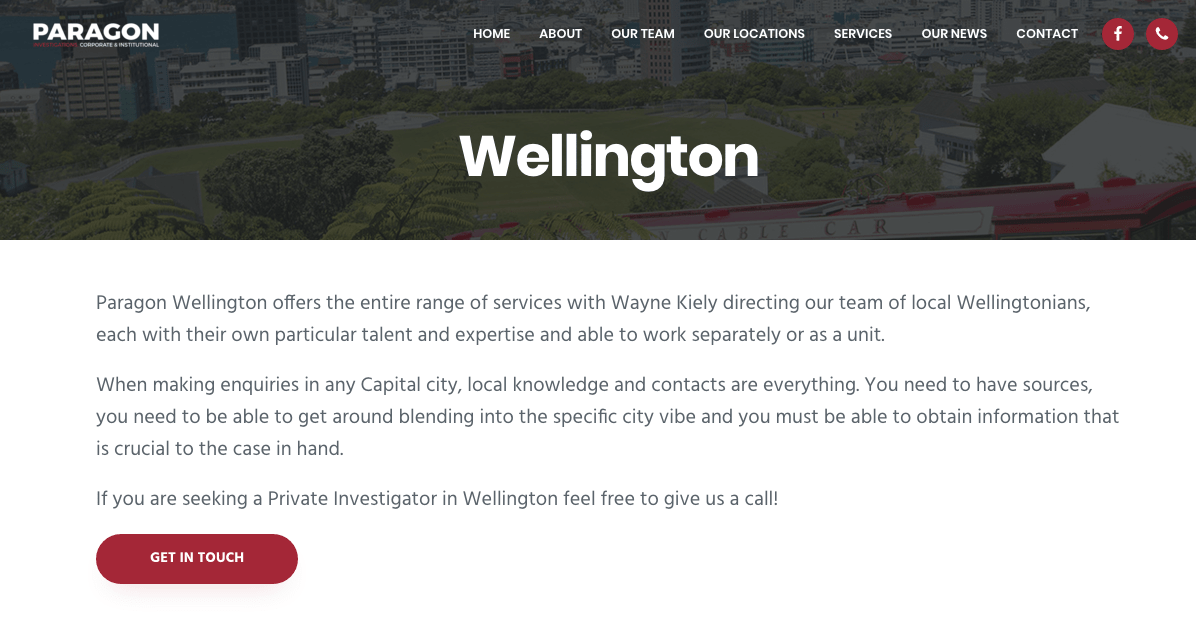 | | |
| --- | --- |
| Areas covered | Wellington and throughout New Zealand |
| Services | Investigations, Security Services, Legal Document Serving, Criminal History Checking |
| Address | Wellington, New Zealand |
| Contact no | 0800 2 PARAGON (0800 27 27 24) or +64 (09) 377 3655 |
| Website | https://paragonnz.com/wellington/ |
People may appear to abide by the law, but shun it in reality. This could happen in your company or personal life so if you need to catch them and put things right, Paragon is here for you.
Since 1983, they have offered nationwide assistance and claim to be the only true agency that does so. Anyway, they can look into fraud cases, legal proceedings, trace someone, and even conduct pre-criminal checks for employees.
Being one of the best Wellington private investigators is measured by the success of the cases they undertake. They have that — plus, they are efficient and are reputed to be honest.
Highlights
Nationwide network
Efficient and dedicated team
Established in 1983
4)  Rokez Investigations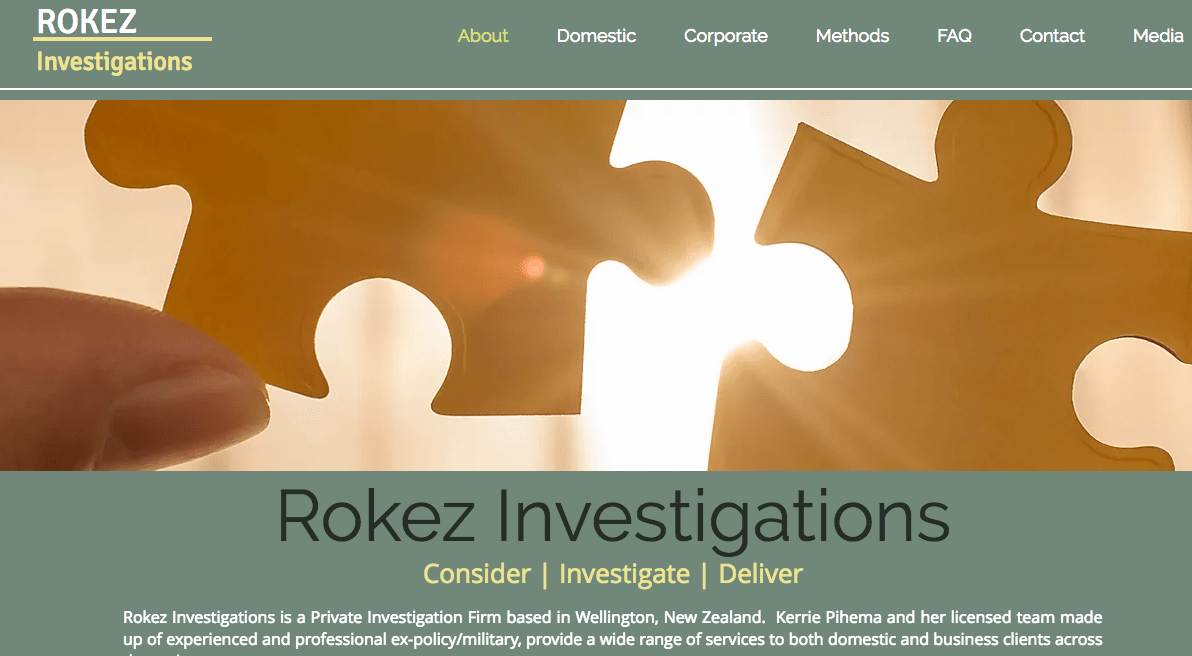 | | |
| --- | --- |
| Areas covered | Wellington and throughout New Zealand |
| Services | Security Services, Computer Forensics, Human Observation and Interviews |
| Address | Wellington, New Zealand |
| Contact no | +64 4 3863260 or 027 569 6381 |
| Website | https://www.rokez.co.nz/ |
Looking for an expert to catch infidelities? Contact Rokez Investigations. They can collect evidence, interview witnesses, and validate proof or coordinate with lawyers, accountants, or psychologists for that.
Not only that but they take on private and commercial issues such as missing persons, online dating harassment, child custody, large-scale company fraud, personal security, tracking, and others.
They carry out their work with strong values that mean clients can trust them. Furthermore, they are also authorised by the New Zealand Ministry of Justice to help resolve legal matters at hand.
Highlights
Specialises in infidelity
Multidisciplinary team
Licenced with the NZ Ministry of Justice
5)  IPI (International Private Investigations)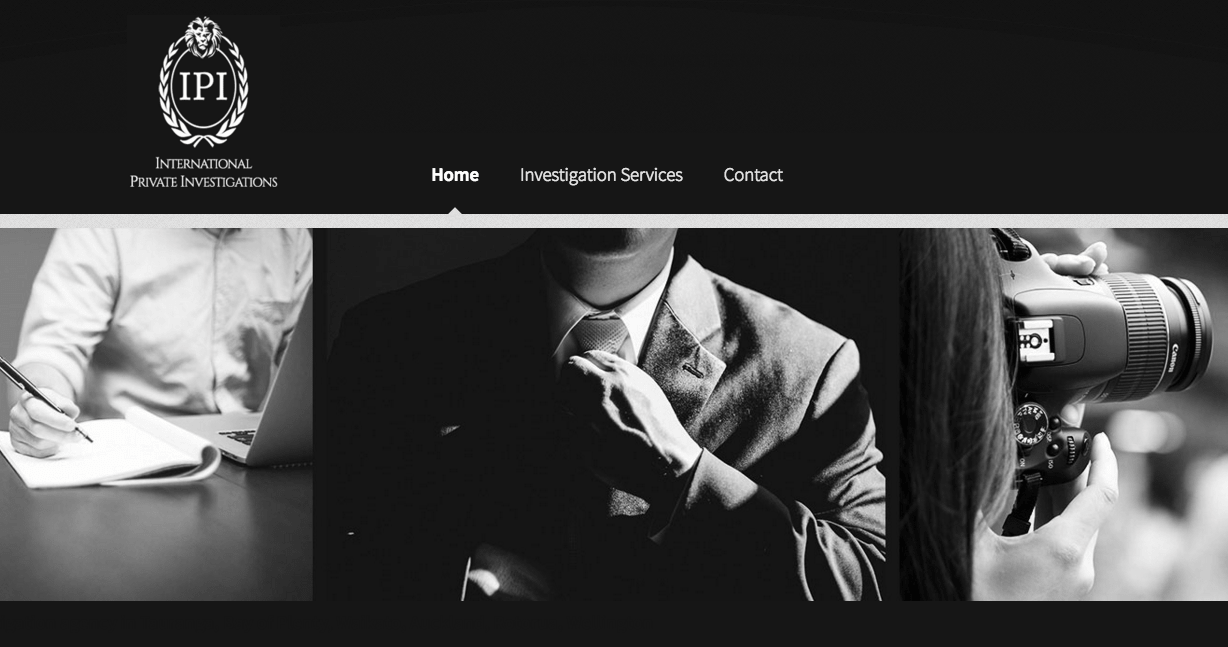 | | |
| --- | --- |
| Areas covered | Tauranga, Wellington, and throughout New Zealand |
| Services | Private, Business, and Legal Investigations |
| Address | Tauranga, New Zealand |
| Contact no | 0800 HELP IPI or 0800 4357 474 |
| Website | https://hireaprivateinvestigator.nz/ |
If a hacker steals your personal or credit card information, just approach the experts at IPI. They have cybercrime specialists who can trace the IP address of that fraudster and supply you with evidence to show the police.
IPI works to get the facts straight in order to help you make the right decision. Aside from cybercrime, they address infidelity, theft, document serving, background checking, and witness interviews.
Communication is seamless and they check in on you every now and then. Before long, the matters that have been causing you a lot of stress and headaches will be over.
Highlights
Great communication with clients
Expert and knowledgeable staff
NZ Ministry of Justice member
And those were your best Wellington private investigators. Whether it's a simple or sophisticated case, they have the skills and the means to solve it — all the while keeping you safe and well-informed.
Any questions about the private investigators we mentioned? You can ask us. Just send us a message and we'll get back to you shortly.
Another thing — if you are living in Auckland and need private investigators too, you can read about the best private investigators in Auckland.
And finally, if what your PIs discover requires you to get family lawyers to settle some things with your partner, you can have a go at our list of the best family lawyers in Wellington.