The 6 Best Wellington Vet Clinics
All pets need our undivided care and attention as they can also get sick like us. But you can't take care of them on your own — which is why we've listed the best Wellington vet clinics here.
We included vet clinics with exceptional and certified vets, clean and comfortable facilities, and caring people. We also talked to locals to find out which clinics they recommend most.
Now if you're ready, we bring you the best Wellington vet clinics!
1) Island Bay Veterinary Clinic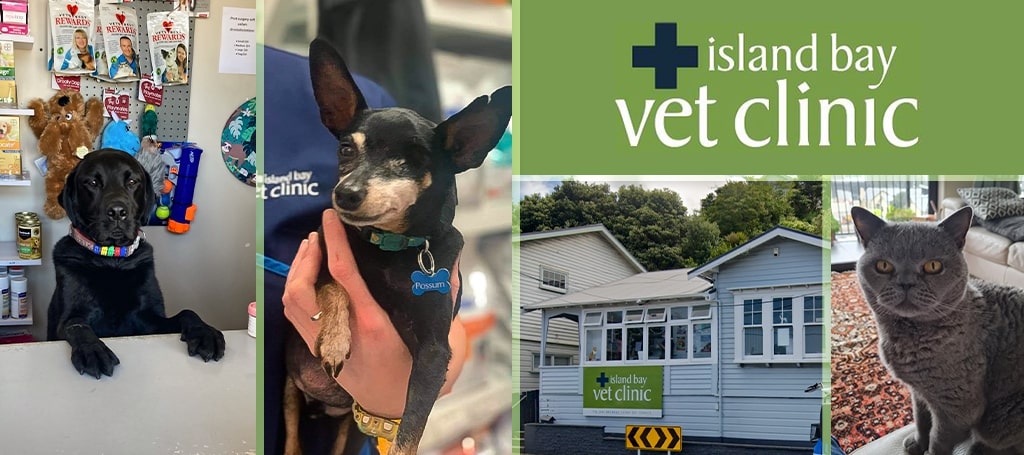 | | |
| --- | --- |
| Best for | Excellent Care for Your Pets |
| Services | Health Checks, Microchipping, Vaccinations, Spay and Neuter, House Calls, Dental Care, Surgery , X-Rays, PennHIP X-rays, Lab Testing, and Boarding |
| Address | 18 Medway Street, Island Bay, Wellington 6023, New Zealand |
| Contact no | (04) 476 3555 |
| Website | https://www.karorivet.co.nz/ |
If you're looking for an adept vet you can trust, call Island Bay Veterinary Clinic! They provide a comprehensive range of services for your pet, from regular checks to surgery.
Once you enter the clinic, you will be greeted by a friendly receptionist. The Island Bay team is also composed of certified veterinarians who have a loving and caring attitude towards pets.
Services include vaccination, health checks, spay and neuter, dental care, hip X-rays, and more. Here, their aim is to keep your pet healthy and happy all of the time so you can be too!
Highlights
Excellent care for your pets
Certified vets
Complete range of services
Customer Reviews
Neil Mackenzie writes from Google Business:
"Great service and very caring for my Jack Russel with a long term medical condition. They have been fanatic and all aspects of her care for many years and cannot recommend them highly enough."
2) Central Vet Hospital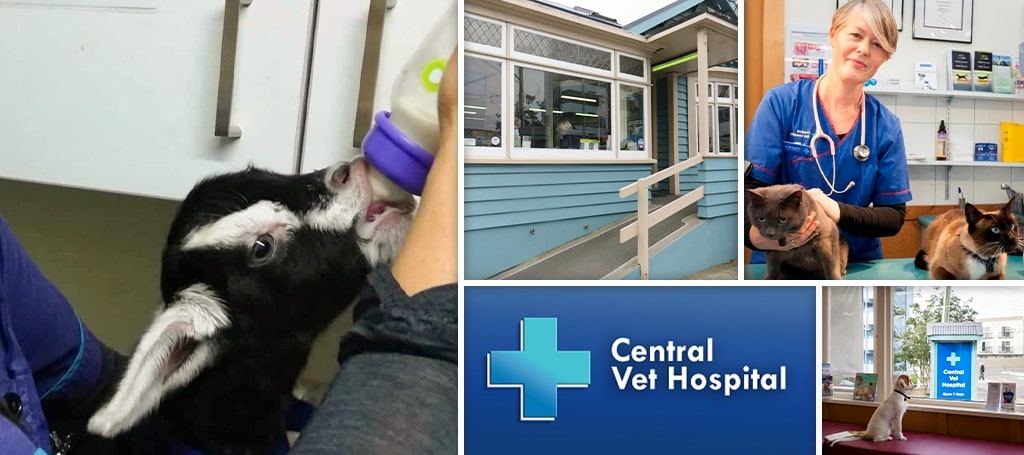 | | |
| --- | --- |
| Best for | Considerate and Skilled Team |
| Services | Vet Appointments, Neutering, Surgery, Dentistry, In-House Laboratory, X-Ray/Ultrasound/ECG |
| Address | 8 Brooklyn Road, Wellington 6011, New Zealand |
| Contact no | 04 385 0303 |
| Website | http://www.cenvet.co.nz/ |
Central Vet Hospital is a Wellington vet clinic with over 34 years of experience. This is a very popular clinic for many locals who go to it to ensure their pets are healthy.
They offer routine checkups, dental care, surgery, neutering, and X-raying for pets. Your pets are certain to get the best service here with a full support team and the latest technology.
Also, since their 5 doctors have a combined vet experience of more than a century, it's safe to say that they are one of the best Wellington vet clinics you can go to.
Highlights
Vets have more than 100 years' total experience
Locally owned vet clinic
Caring and amiable team
Has the latest technology
Customer Reviews
Emma shared what she her experience at this clinic on Google Reviews:
"Have been to this vet many, many times over my 4 years living in Wellington, the best vets around! Will forever be in their debt for saving my darling cat Chloes' life. <3 <3"
3) Tasman Street Vet Centre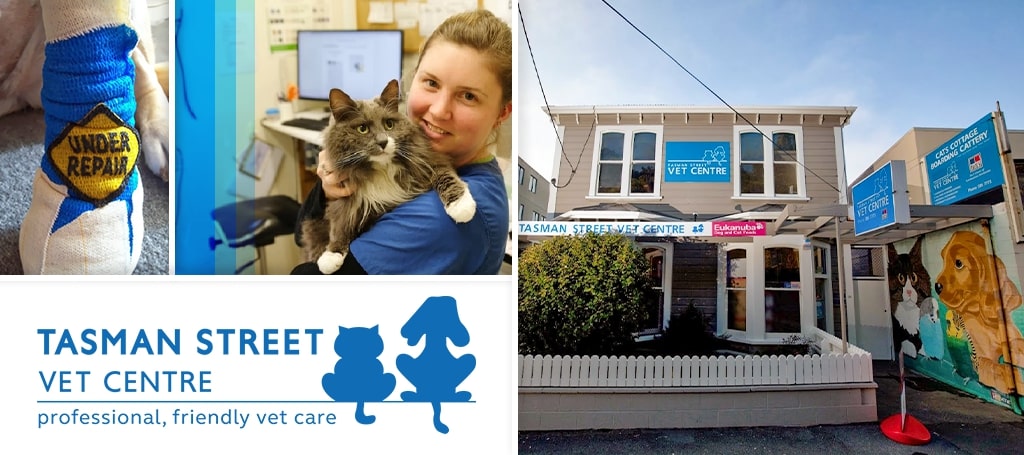 | | |
| --- | --- |
| Best for | Cat-Friendly Clinic |
| Services | Pet Healthcare, Pet Well-Being, and Pet Care |
| Address | 23 Tasman Street, Mount Cook, Wellington 6021, New Zealand |
| Contact no | (04) 385 7773 |
| Website | https://tasmanvet.co.nz/ |
Do you have a thing for cats or have one as your pet? If so, you might like to check out Tasman Street Vet Centre. While it caters to different animals, the clinic is certified to be very cat-friendly.
In line with this, the staff will be gentle with your cat and keep the place comfortable for them. They also offer a cat boarding service where the kitty can stay to rest or be treated by the vet.
Their vets are highly trained and can diagnose and treat what's ailing your pets. If the need arises, they can also perform surgical procedures expertly.
Highlights
Certified cat-friendly clinic
Expert vets
Amiable and understanding team
Also offers cat boarding
Customer Reviews
Here's Martin Boukes on the cat-friendliness of the clinic. This came from Google Reviews:
"The only place to leave your cat if you want them to have a bit of an outdoors as well. You receive a report on what they have been up to and their behavior which is great to see."
4) Rappaw Veterinary Care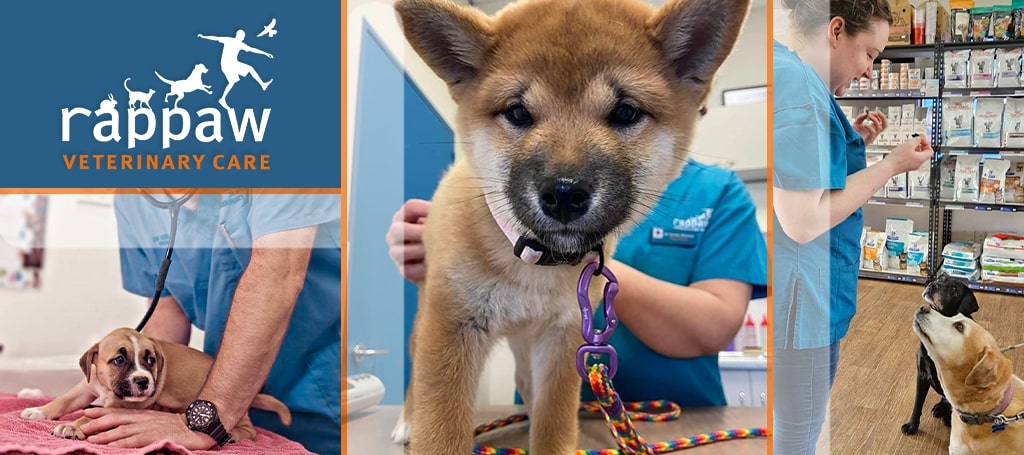 | | |
| --- | --- |
| Best for | Personalised Service for Pets |
| Services | Health Checks, Vaccinations, Microchipping, De-sexing, Surgery, Behavioural Consults, Exotic Pets, Puppy Pre-School, Dentistry, Lab Testing, X-Rays, and Ultrasound |
| Address | 224 Main Road, Tawa, Wellington 5028, New Zealand |
| Contact no | (04) 232 8382 |
| Website | http://rappaw.co.nz/ |
Your pets and yourself have a special bond. That's why Rappaw Veterinary Care works to keep your companion animal healthy and happy — so you and your pet can strengthen that bond even as he grows up and ages.
They put forward an approach that understands your dog's or cat's needs and devise a solution for them if they're ailing. To do so, they offer a selection of services that also include behavioural consults and puppy pre-school.
As one of the best Wellington vet clinics, they have highly experienced vets and Best Practice certification. The latter proves they bring the most reliable and professional service for your pets.
Highlights
Understands your pet's needs
Experienced vets
Best Practice accredited
Customer Reviews
Nathaniel Hakeagaiki noted on Google Business:
"This is a great place. Great staff and clean and tidy store. Heaps of information on hand. Our dog loved his visit as he was a little apprehensive when we walked in."
5) Vet Smart Plimmerton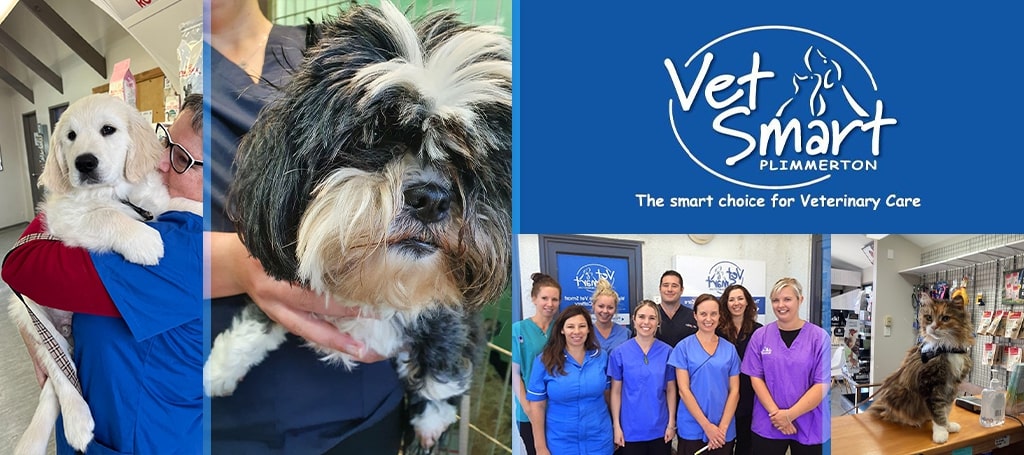 | | |
| --- | --- |
| Best for | Pet-loving veterinary experts |
| Services | Veterinary consultations, nurse consultations, vaccinations, desexing, dentistry, surgery, in-house lab testing, radiography, ultrasound referral, behaviour consultations |
| Address | 1 Grays Road, Camborne, Porirua 5026, New Zealand |
| Contact no | +64 4-233 1331 |
| Website | https://www.vetsmart.co.nz/ |
Since 2004, Vet Smart Plimmerton has been caring for pets in Wellington and surrounding areas.
The clinic offers a variety of diagnostic services, including ultrasounds and lab testing services. Thus, you can expect that your pet will receive only the appropriate care for whatever condition they're undergoing.
Vet Smart Plimmerton can also do surgeries, dental services, and desexing to improve your pet's health. And if you want to protect your pets from future illnesses, you should also vaccinate them with Vet Smart's help.
Highlights
Wide range of diagnostic services and treatment options
Animal lovers for compassionate medical care
3 veterinarians and 8 veterinary nurses
Customer Reviews
Here's what Jonathan Swadling has to say about Vet Smart's services and staff:
"Great vets who cope really well with our large and (in one case) sometimes difficult dogs. Fully prepared to take all the time and flexibility needed to not only do their job but to make it as low stress as possible for the animals."
6) VetCare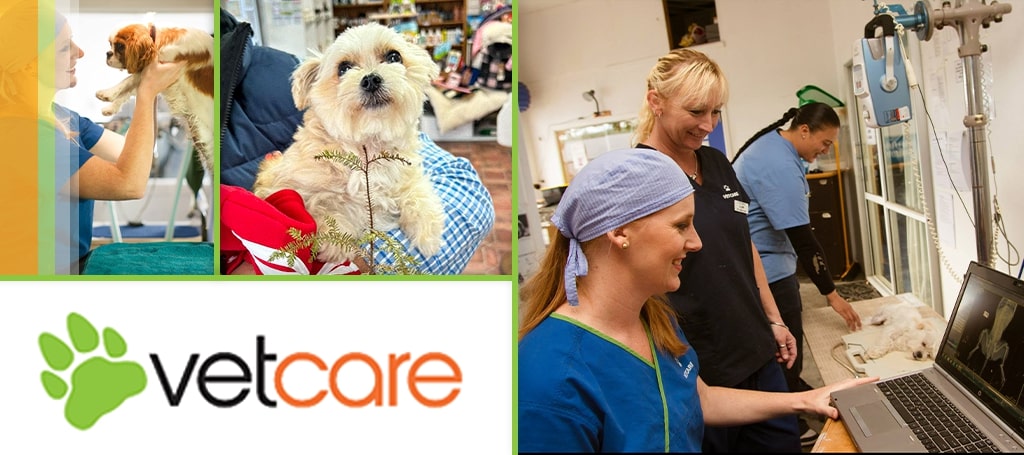 Best for
Comprehensive Veterinary Services
Services
Orthopaedics
Advanced soft tissue surgery including BOAS, Zepps, thyroid and sub total colectomy
Advanced limb salvage and prosthetics
Skin and allergy clinic
Holistic integrated medicine for chronic conditions such as arthritis
Laser therapy
Underwater hydrotherapy and treadmill
Pet physiotherapy and rehabilitation
Acupuncture
Clinical nutrition
Integrated Oncology- surgical and medical
Geriatric care
Pet adoptions
Address
Masterton: 20 Chapel Street
Greytown: 148 Main Street
Contact no
Masterton Clinic: (06) 377 7955
Greytown Clinic: (06) 304 8037


[email protected]

Website
https://vetcarevets.co.nz
Next on our list is VetCare, a clinic that caters to all pets in Wairarapa and surrounding areas. It has two locations, one in Greytown and another in Masterton, making it one of the more accessible options on this list.
VetCare offers a wide array of services, including general services, preventative care, surgical services, puppy preschool, dog training, pet adoptions, and pet grooming.
These services are all delivered by qualified professionals who have gone through rigorous training and studies, and have years of experience under their belts. Aside from being knowledgeable and skilled, these professionals are also kind to every pet they meet.
Combined, these qualities should give furparents the peace of mind that their pets are under the care of capable and loving hands.
Now, it's also worth noting that VetCare not only provides comprehensive pet care, but customisable ones as well.
Clients can choose the diagnostic and treatment plans that best suit their pets' needs, and VetCare will give them the options clear free estimates to help them make better, more informed choices.
To top things off, VetCare is also highly responsive and quick to act. Plus, the clinic is fully equipped with laboratory analyzers, X-rays, ultrasound, endoscope machines and critical care monitors, allowing the VetCare team to provide the highest quality care to pets in need.
Highlights
Extensive range of pet care services
Fully equipped clinic
Compassionate and capable veterinary team
Two locations
And those were the best Wellington Vet Clinics, in our opinion. Keep your pet healthy by getting them to these kind and adroit vets so you will be able to enjoy your pet for years to come.
Do you agree with our set of Wellington veterinarians? Feel free to tell us all about it by sending us a message and we will get back to you in a bit.
And as we know, a house has to stay clean for pets; a good starting point for this is to clean your carpets. For this, you can read about the best carpet cleaning services in Wellington to ensure a safer environment for your family and your pet.