The 13 Best Yoga Studios in Wellington
Practising yoga clears away the toxic feelings inside of you and considerably improves your flexibility, strength, and balance. You can try it out or continue to learn new asanas in the city; and to guide you, we've narrowed down the best yoga studios in Wellington.
With hundreds of studios that offer a particular style of yoga for enticing deals, how do you know which one you should go to, though?
Start with what style you think you like and you will have hit the right notes if the people are nice and friendly. We also strongly advise picking a studio whose physical characteristics set you at ease.
You can try our picks for the best options in the area. Here is our list of the best yoga studios in Wellington to keep you healthy and cheerful in mind, body, soul, and heart.
1)  Empower Studio – Wellington CBD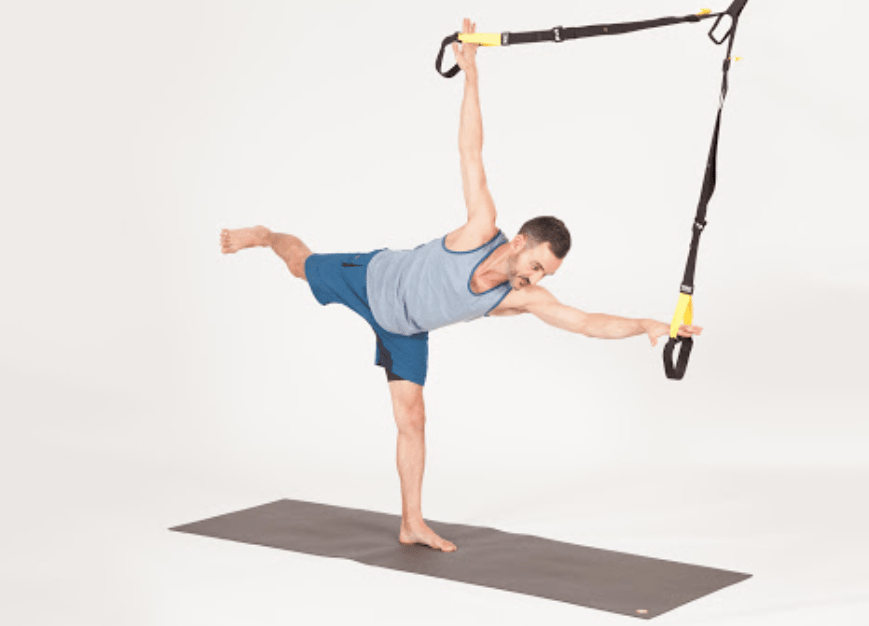 BEST FOR
Exercise Science Take on Yoga
SERVICES
Vinyasa Flow

Hatha

Yoga HIIT

Restorative

Yin

Meditation

Nidra

WEBSITE
https://empowerstudio.co.nz/
ADDRESS
Level 1/107 Customhouse Quay (Above Pravda), Wellington Central, New Zealand
CONTACT DETAILS
021 599 272
OPERATING HOURS

Tuesday & Friday: 7.15am – 7pm
Empower Studio is a great option if you want your yoga experience to come grounded in some exercise science.
You will meet Kim and Andy Munro when you take your course here. Andy is a Sports and Exercise Science graduate while Kim is a yoga practitioner logging in more than 500 hours of training.
If you're new to yoga and don't know where to start, sign up for their alignment or TRX suspension courses. Other than that, take on the Vinyasa Flow for a full body training with focused breathing.
Classes are only up until a certain limit to give you space and attention to correct your posture or stretch it further under the teachers' guidance.
Situated in Wellington CBD, this coastal town is very accessible to Kiwis and has specialised courses, nutrition coaching, and instructors with concern for the students. This surely deserves a spot on our list of the best yoga studios in Wellington!
Highlights
Experienced and knowledgeable instructors
Exercise Science background
Offers a diverse range of services
Customer Reviews
Here's Alex Riley's review as taken from the website:
"To say empower studio has changed my life, sounds like a cliche but it's the only appropriate way to describe how I feel about it…Empower is much more than a yoga studio, where you practice yoga a few times a week. It truly feels like they are here to help people overcome their own personal suffering in their lives whether that be mental, emotional or physical. They manage to do this through more than just yoga. They really look at things from a holistic point of view, using yoga poses, meditation and breathing they encourage and help you tackle areas of your life where you may be having the most trouble. It's their compassion and genuine interest in people's progress that has me returning to Empower daily and I couldn't be more happy that I found this studio."
2) Hatha Yoga with Natasha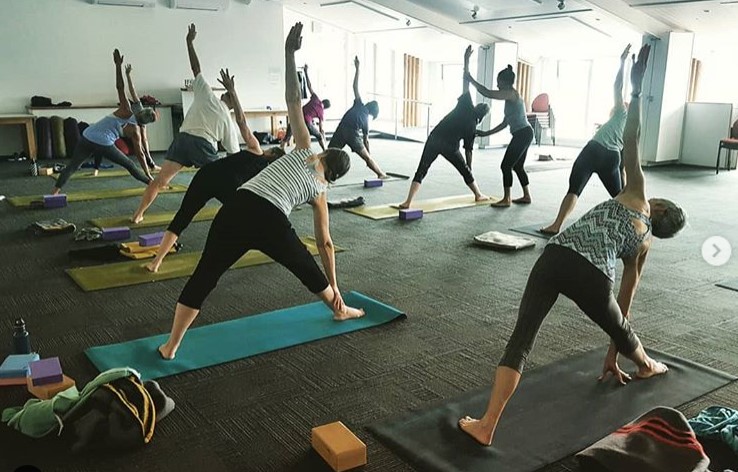 BEST FOR
Hatha Yoga
SERVICES
Hatha Yoga

Yoga Nidra

WEBSITE
http://hathayoganatasha.nz/
ADDRESS
237 Taita Drive, Avalon, Lower Hutt 5011, New Zealand
CONTACT DETAILS
021 0262 9989
OPERATING HOURS
Monday & Thursday: 6pm – 7.30pm

Wednesday: 7am – 6pm

Saturday: 7am – 12pm
Natasha's yoga classes are developed for a variety of needs, including restoration and strengthening of physique, deep relaxation and work with energies. Having her own relationship with yoga practice for two decades now, she is blessed to have been trained with best teachers of the Saraswati lineage on how to share yoga science with others and help them to awaken their body and mind.
Natasha is the only one in Wellington that offers regular Yoga Nidra sessions on weekends. She has earned a direct initiation and training to Yoga Nidra from Swami Satyananda, the developer of Yoga Nidra, via his student and her Guru.
Natasha's personal belief is that yoga should be a fun, safe and introspective journey for everyone! Check out her webpage for different approaches to bring yoga into your daily life: whether you wish to visit group classes or have a personally developed practice for your specific needs; whether you are a beginner or wish to deepen your long term practice.
Highlights
Fun, safe and introspective yoga
Highly trained yogi
Offers a

personally developed practice and group classes
3) Katoa – Wellington's Wellness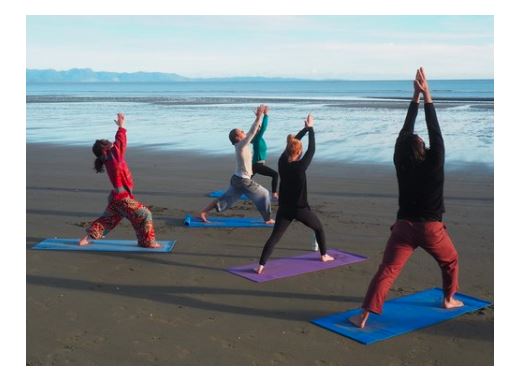 BEST FOR
Holistic Health Techniques
SERVICES
Yoga

Massage

Wellness at Work

WEBSITE
https://www.katoa.co/
ADDRESS
Unit 1B, 33 Kaiwharawh­ara Road, Wellington­, New Zealand
CONTACT DETAILS
+6421 901 481
OPERATING HOURS
Wednesday & Thursday: 10am – 7pm
At Katoa – Wellington's Wellness, they focus on developing and strengthening their customers' physical and mental fortitude. They teach and practice holistic health techniques to help find and maintain a healthy state of mind and lifestyle. Massage Therapy, Yoga & Meditation are some of the oldest health care treatments, practiced in numerous cultures for over 4,000 years and it is still a leading therapy today.
Their combination of Yin and Yang yoga styles offer a powerful practice that challenges, heals and strengthens both body and minds. At the moment, Katoa – Wellington's Wellness hosts private classes but will soon have group sessions.
They also use a unique blend of Swedish, Deep tissue & Thai massage techniques. They personalise your massage, working with what your body needs.
A friendly, fluffy bonus? You get to meet their 10-month-old Wellness Wolf at the studio!
Highlights
Teach and practice holistic health techniques
Offers massage therapy, yoga and meditation
Developing and strengthening physical and mental fortitude
Customer Reviews
Ciaran Jack, one client, wrote on Google Business:
"I couldn't speak more highly of Katoa. I walked in and was Immediately comfortable. The studio is welcoming and relaxed with music playing, plants and a guitar covering the walls. Natalie took time to understand why, and where my body was uncomfortable. Her confidence was reassuring, but the deep tissue massage and stretches where next level. Best massage i've had, hands down. I left feeling listened too, stress free and a hell of a lot more mobile. 10 out of 10, will be back."
4) Yoga for the People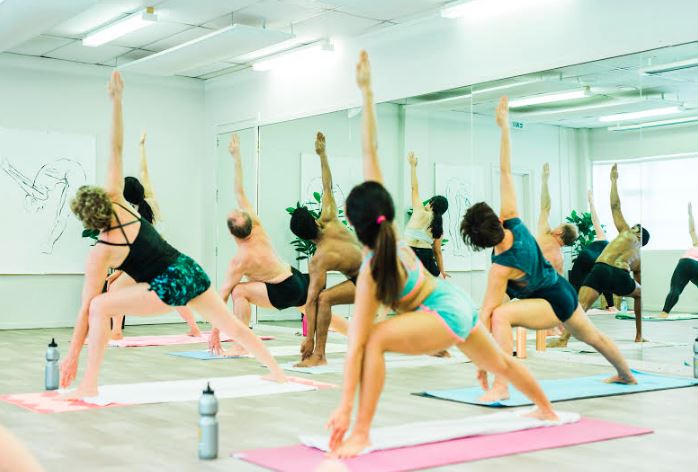 BEST FOR
Bikram Yoga
SERVICES
Bikram Yoga

Dynamic Flow

Inferno Hot Pilates

Yin Yoga

WEBSITE
https://yogaforthepeople.co.nz/
ADDRESS
Level 2/133-139 Tory Street, Te Aro, Wellington, 6011, New Zealand
CONTACT DETAILS
OPERATING HOURS

Tuesday & Wednesday: 

5.45am – 9.30pm
Whether you are looking to strengthen your body, improve your mobility or calm your mind – Yoga for the People's classes will help you towards your goals. In fact, they've been the only studio in Wellington since 2005 offering Bikram Yoga – the original hot yoga sequence and now Inferno Hot Pilates.
Yoga for the People's teachers are all highly-qualified, and the purpose-built Studio is modern, spacious and well equipped, to provide you with a safe and hygienic heated yoga and pilates experience.
Highlights
Only studio in Wellington since 2005 offering Bikram Yoga
Highly-qualified teachers
Modern, spacious and well equipped studio
Customer Reviews
On Facebook, one yoga practitioner, Aiddie, said: "They have a very chilled out atmosphere focus on your own practice. Very welcoming."
5)  Habit Health and Fitness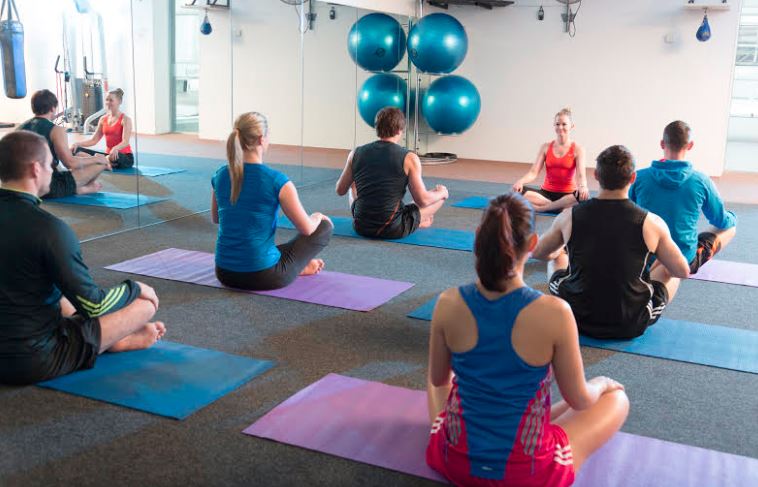 BEST FOR
Health, Fitness and Rehabilitation
SERVICES
Yoga (Regular)

Yoga Slow

Yoga Vinyasa

WEBSITE
https://habit.health/
ADDRESS
Wellington, New Zealand
CONTACT DETAILS
OPERATING HOURS
—
The Habit network began in 2003 as a single health, fitness and rehabilitation centre in central Wellington's Johnston Street.  Doing things a little bit differently, they deliver a premium gym solution with integrated Physiotherapy, Nutrition and Personal Training, which eventually included a wrap-around care model including Psychology and Occupational Therapy too.
Combined with a full range of high-end equipment and personal trainers are also physical rehabilitation clinics and on-site nutritionists.
Habit offers three yoga classes: Yoga (regular), Yoga slow, and Yoga vinyasa.
Highlights
Health, Fitness and Rehabilitation centre
High-end equipment and personal trainers
Offers Yoga (regular), Yoga slow, and Yoga vinyasa
Customer Reviews
Here is the comment of Grant Newdick on Google Business:
"Habit is a fantastic health club. In addition to trainers it also has in house physio's, massage therapists and a pool in addition to the gym space and the exercise class spaces. The staff are super friendly too. Our business signed up here and from the first visit we were made to feel welcome. Love the towels provided each visit. So much better than having to bring damp towels back to work/ home. The changing rooms are super clean and tidy and well appointed. The program that was set up for me was bang on: a fast effective core strength program suitable for my sports (golf and muay thai). Love coming here."
6)  Yoga On Thorndon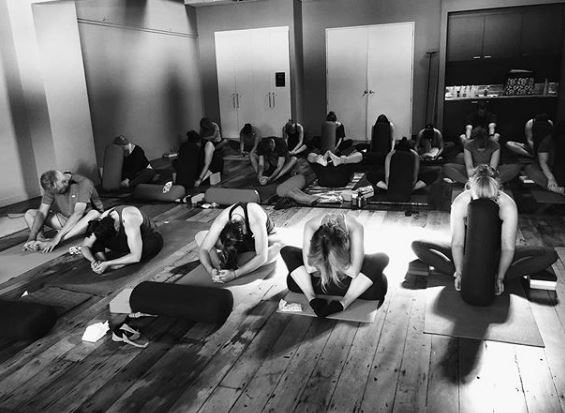 BEST FOR
Welcoming and Inclusive Studio
SERVICES
Hatha

Ashtanga

Vinyasa

Yin

Yin Restorative

Yin/Yang

Core Flow

WEBSITE
https://www.yogaonthorndon.co.nz/
ADDRESS
Level 2, 202 Thorndon Quay, Pipitea, Wellington, New Zealand
CONTACT DETAILS
+64 22 571 1633
OPERATING HOURS
Monday to Thursday: 6.30am – 7.30am | 12pm – 1.30pm | 5.30am – 7pm

Friday: 6.30am – 7.30am | 12pm – 1.30pm

Saturday: 9am – 10.30am | 4pm – 5.30pm

Sunday: 10am – 12pm
At Yoga on Thorndon, they believe that yoga is about community. A community that is welcoming and inclusive. They believe that yoga is for everybody, and we believe in the magic that each unique body holds. They move with awareness, honouring how bodies feel each step of the way, and at the same time, they challenge our comfort zones in an act of self-study.
Their team of highly experienced teachers are passionate about sharing the practice of yoga with their community. They have teachers from all over the beautiful planet sharing a common love of yoga. They are here to support your practice with personal attention and extensive hands on experience and knowledge.
The studio space itself is calming, welcoming, and comfortable. With beautiful hardwood floors and plenty of natural light streaming in through the big windows, featuring a view of the beautiful pōhutukawa trees across the way. They use infrared heating during winter, which is not only good for the body, but also assists the practice of yoga in the chilly times of year.
The styles of yoga on offer are a mix of traditional and contemporary yoga. They offer Hatha, Ashtanga, Vinyasa, Yin, Yin Restorative, Yin/Yang, Core Flow, and more.
Make sure to check their schedule here: https://www.yogaonthorndon.co.nz/class-schedule
Highlights
Welcoming and inclusive studio
Offer a mix of traditional and contemporary yoga
Highly experienced teachers
Customer Reviews
Kanai Miki, one yoga practitioner, said on Google Business:
"Thank you to all the great teachers not only for your great knowledge but also for making the atmosphere always warm and welcome. This place made my time in Wellington brighter. I would love to come back again someday. All the best xx"
7) Pacific Yogaflow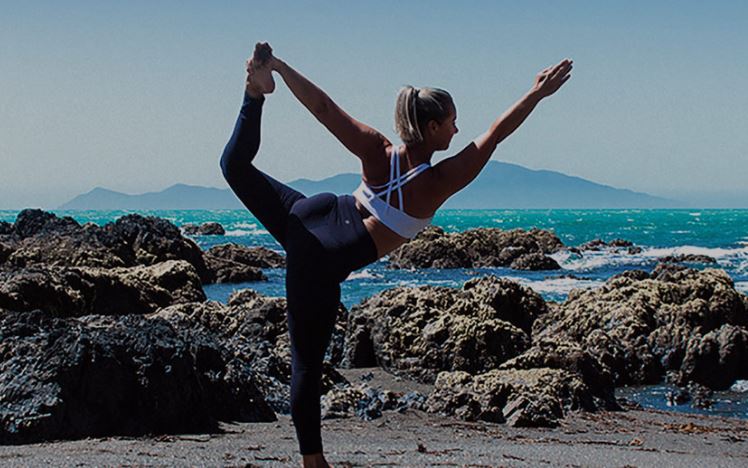 BEST FOR
Pacific Yoga Flow
SERVICES
Pacific Flow

Pacific Bliss

WEBSITE
https://www.pacificyogaflow.com/
ADDRESS

Unit 1, 9 Northpoint Street, Plimmerton Porirua, New Zealand 5026

CONTACT DETAILS
OPERATING HOURS
Always Open
Pacific Yogaflow is a blend of Vinyasa Flow and Hatha Yoga. With this yoga style, your body becomes strong and flexible, your mind calm and peaceful.
The Pacific Yogaflow Studio, is a beautiful purpose built yoga studio, just 30 min north of Wellington in the lovely seaside village Plimmerton.
Pacific Yogaflow offers 10 classes each week with 2 styles of classes: Pacific Flow is a warm flowing dynamic practice, delivering strength, flexibility, and absolute calm. Pacific Bliss is a gentle practice, beginning  with a slow warming flow and ending with a sequence of deeply meditative healing stretching and restorative poses. Both classes are open level.
Highlights
Develops a strong body and tranquil mind
Offers both Pacific Flow and Pacific Bliss
Beautiful purpose-built yoga studio
8) Wellington Yoga and Meditation Centre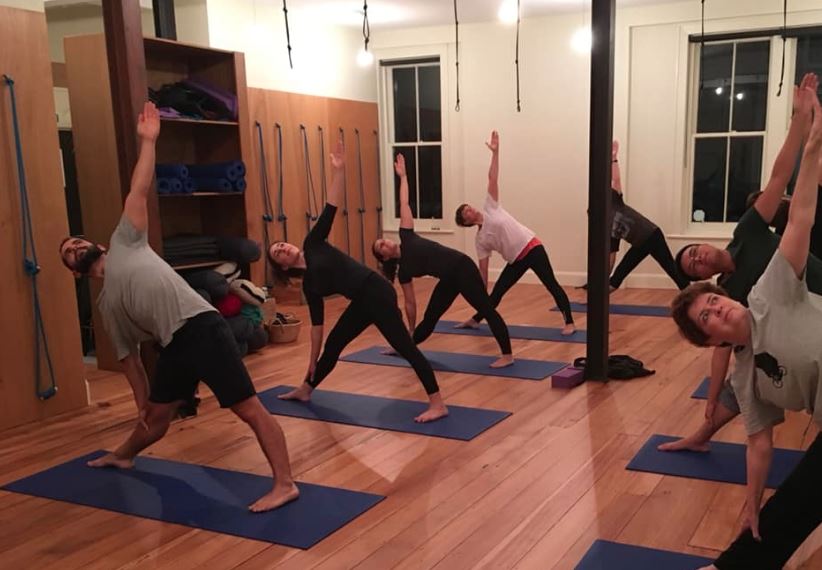 BEST FOR
Casuals and Yoga Enthusiasts
SERVICES
Beginner Classes

General Classes

WEBSITE
http://wellingtonyogacentre.co.nz/
ADDRESS
1a Kensington St (off Abel Smith St), Wellington Central, New Zealand
CONTACT DETAILS
+64 4-387 1107
OPERATING HOURS
—
Wellington Yoga and Meditation Centre is located just on the upper Cuba Street and fully equipped with mats and props. Casuals and Yoga enthusiasts are both welcome. The prices are $12 unwaged; $15 waged (drops to $12 when you prepay 5 or 10 classes).
Their classes vary from beginner level to level one (general classes). Level one students should be familiar with basic inversions like shoulder stand and headstand, even if they need more support in these poses. Every last week of the month all classes will be restorative classes, so make sure you bring some warm clothing, and socks for these classes.
Highlights
Fully equipped with mats and props
Teaches 

Beginner and 

General Classes

Prices start at $12 unwaged
Customer Reviews
Sharon O'Meagher, one client, shared on Facebook:
"SUsie s a wonderful teacher and she provides a welcoming and encouraging environment. HAving shifted to Wellington this year I tried a variety of yoga schools until I found Susie's classes and then I stopped, I'd found the school for me. HIghly recommended."
9)  Tusk Yoga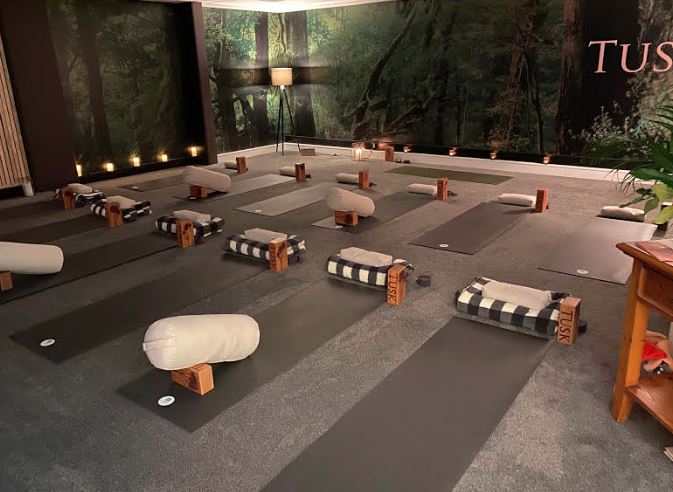 BEST FOR
Active Lifestyle from Sedentary Work
SERVICES
Vinyasa

Ashtanga (LED)

Hatha

Yin

Stretch

Pilates

WEBSITE
https://tuskyoga.co.nz/
ADDRESS

Level 5, 23 Waring Taylor St Wellington, New Zealand 6011

CONTACT DETAILS

027 780 4941

OPERATING HOURS
Monday, Wednesday and Thursday: 12pm – 2pm | 5.15pm – 6.45pm

Tuesday: 12pm – 2pm | 5.15pm – 6.30pm

Friday: 12pm – 2pm
Providing a getaway in Wellington's high-speed CBD, Tusk Yoga is about getting people away from their desks and moving.
The experienced teachers provide Yoga at its best and are well versed in the needs of their Central City Clients working to encourage and support their yogis in fully focussed 45/60min lunchtime and evening classes.
A series of highly effective Vinyasa, Ashtanga (LED), Hatha, Yin, Stretch and Pilates classes each week has been designed to strengthen, align and re-balance the body targeting the needs of those of us with busy work-lives.
The Classes are moderately priced ($20 for a drop-in rate, mat included) and with the easy access, you can immerse yourself in a beautiful oasis of calm, surrounded by New Zealand native bush images.
Highlights
Experienced teachers
Easily accessible
Offers a range of highly effective yoga classes
Customer Reviews
One yoga student, Sam Brock, writes on Facebook:
"My first time trying out yoga was with TUSK and it was truely an addicting experience. I always leave the studio feeling much better than I do when i go in. Lovely people, great welcoming atmosphere and experienced yoga instructors. TUSK is like an escape from the concrete jungle of the city but located within the CBD. They've even begun free online classes on youtube for us all to enjoy while in isolation. I absolutely recommend TUSK yoga! ?"
10) Pause – Yoga Studio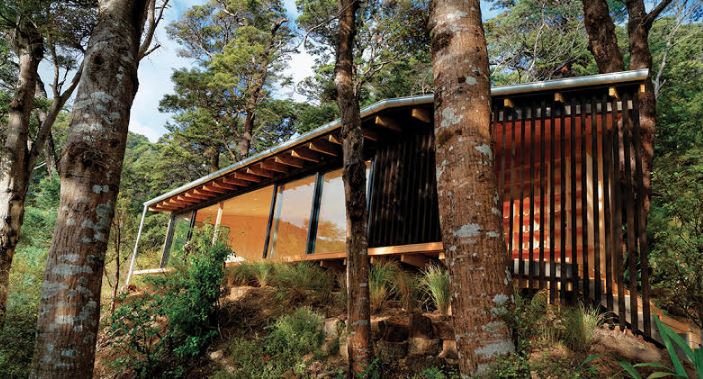 BEST FOR
Mindfulness and Therapeutic Movement
SERVICES
Vinyasa Flow

Hatha

Hatha Flow

Yin Yoga

Mindfulness

WEBSITE
https://pauseyoga.co.nz/
ADDRESS
28 Moana Road, Days Bay, Lower Hutt 5013, New Zealand
CONTACT DETAILS
021 410 890
OPERATING HOURS
Monday, Friday and Sunday: 9.30am – 11am

Tuesday: 11am – 12pm

Wednesday: 6pm – 7.30pm

Thursday: 7.30pm – 9pm

Saturday: Closed
Pause Yoga is an award-winning, purpose-built, architecturally designed yoga studio nestled in the hillside of beautiful Days Bay, near Wellington. Students describe the yoga experience as being enhanced by the ability to practice in a beautiful space overlooking a stunning landscape.
The focus at Pause Yoga is to teach mindfulness coupled with therapeutic movement. They offer physically and mentally engaging yoga practices including Vinyasa Flow, Hatha, Hatha flow, Yin yoga and mindfulness. They deliver classes with a strong focus on anatomy, mindfulness and body awareness.
Pause Yoga comprises of a team of three teachers who aim to deliver a high-quality experience in an award-winning location in Days Bay: Beena Hedge, Claudio Escutia and Cathy Gamba.
Cathy, the owner of Pause, is on her way towards becoming a psychologist, she is currently studying at Victoria University and is about to enter her Honours year. She has deep roots in the practice of mindfulness and is acutely aware of the connection between physical health and mental health. She has recently enrolled in a two-year course offered by the University of Berkeley and the Greater Good Science Centre to qualify as a certified mindfulness teacher in 2023. The course is led by Jack Kronfield and Tara Brach with valuable guest speakers such as Jon Kabat-Zinn and Eckart Tolle.
Cathy's classes have a focus on pre-emptive mobility therapy and mindfulness. She likes to deliver secular, playful, structured and athletic classes to her students with the aim to 1. get students better educated on their body's anatomy and range of motion 2. get students to develop more body awareness through different yoga & mindfulness practices 3. Get students to develop more strength and flexibility to help prevent injuries. Cathy has been training with Tiffany Cruikshank and the Yoga Medicine team since 2013 and has now more than 500 hours of teacher training under her belt, she still attends trainings regularly.
Claudio Escutia is one of the three resident yoga instructors at Pause, he is a musician and sound healing practitioner, originally from Mexico City. He is passioned about music – and its spiritual and therapeutic qualities – to help us find balance and connection in this journey.
Dr Beena Hegde is a practising medical doctor and mother of 2 young adults . She has regularly practised Yoga for almost 20 years discovering it while she was pregnant with her first child and found the physical and emotional benefits undeniable. When Pause opened 5 years ago- Beena was the first student to attend the studio and with the support, encouragement of Cathy, she took the next step to training as a Yoga teacher, and then the opportunity to teach at Pause. She will always see both western medicine and Yoga as aligning perfectly with each other and a great pathway to total health and well being. And, if she could it is sure she would prescribe Yoga to everyone!
Highlights
Physically and mentally engaging yoga practices
Led by remarkable yoga teachers
Beautiful space overlooking a stunning landscape
Customer Reviews
Hannah Henderson, one client, comments on Facebook:
"Joined in on the online classes during lockdown and I LOVE them! can't wait to be able to go to the studio for real
<3 thanks for the online sessions to keep the days stretchy and relaxed ???"
11)  HealthFit Collective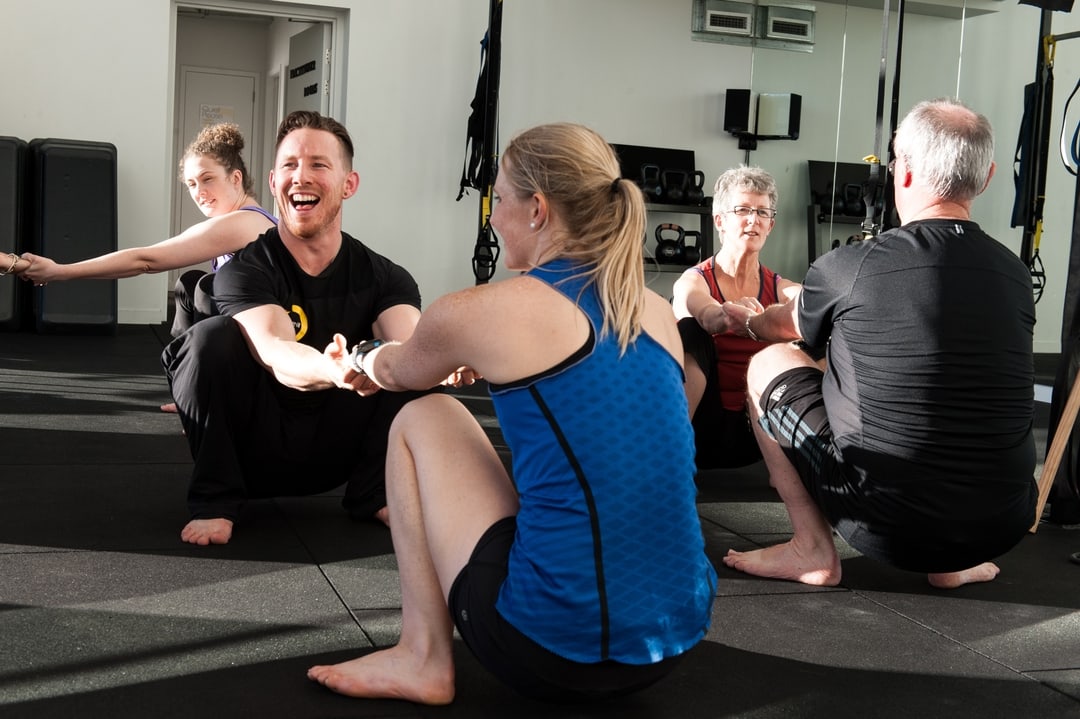 BEST FOR
Recovery and Vinyasa Yoga
SERVICES
Massage

Nutrition

Physiotherapy

Epigenetics

HealthFit Yoga

WEBSITE
https://www.healthfitcollective.co.nz/
ADDRESS
1/8 Clyde Quay Wharf, Te Aro, Wellington 6011, New Zealand
CONTACT DETAILS
04 979 9056
OPERATING HOURS
Monday to Thursday: 6am – 8pm

Friday: 6am – 4pm

Saturday: 8am – 2pm

Sunday: 8am – 12pm
HealthFit Collective has a 5-year vision: to positively influence one million New Zealanders by 2025 through all their services, locations, and workplace wellbeing programmes.
Offering both recovery and vinyasa yoga, their focus in their small group training sessions is on quality, inclusivity, community and fun. These classes fit a maximum of 12 people and operate over a 5-week block. This structure allows for variety and progress movement, intensity and complexity over time, geared towards achieving long-term results.
Highlights
Quality, inclusivity, community and fun
Offering both recovery and vinyasa yoga
Focused on long-term results
Customer Reviews
Here's Angela McFetridge's comment on Google Business:
"I've just attended another workshop run by this team. They have the three elements I seek – trustworthy, totally passionate and professional! The information is easy to follow and all of the staff are so approachable. Definately get the genuine feeling that your wellness and your fitness are important to them. Love, love, love."
12)  Hot Yoga Wellington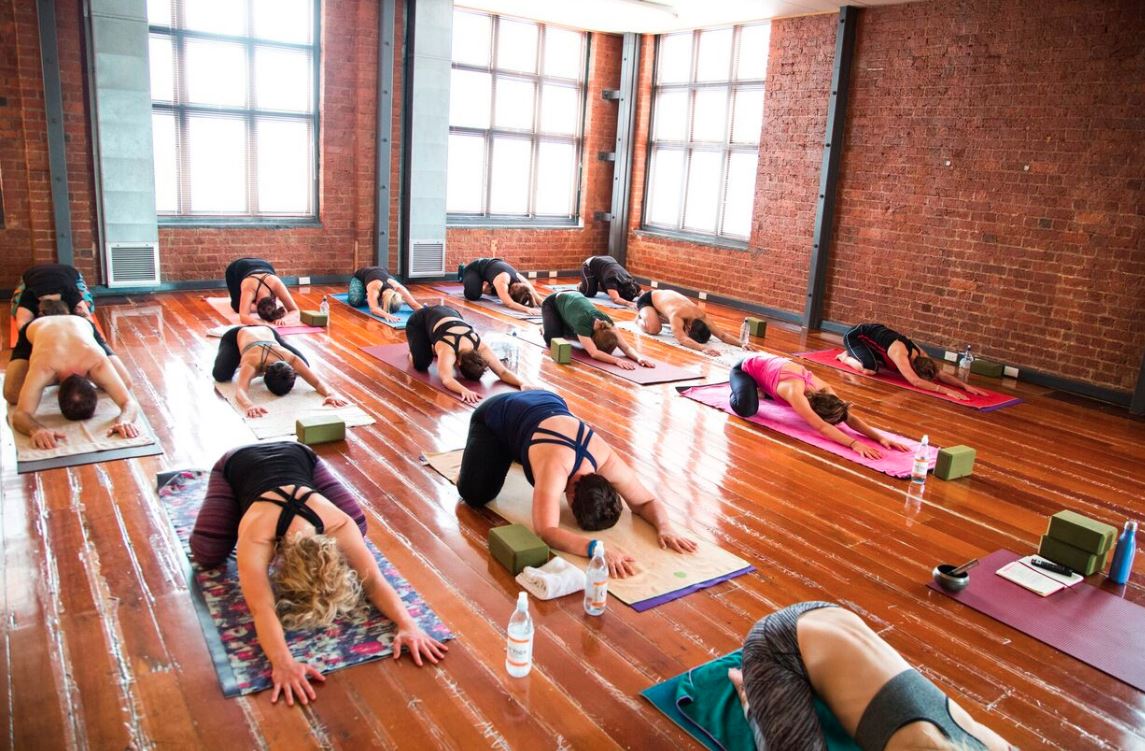 BEST FOR
Consistent, Holistic Approach
SERVICES
Hot Yoga 36-8°

Hot Sampler 34°

Power Vinyasa (PV) 34°

Pregnancy Yoga (unheated)

Yin 32°

Yin Yang 34°

Yin + Nidra 32°

2-for -1 Friday Night Class

WEBSITE
http://hotyogawellington.co.nz/our-hotyoga-classes
ADDRESS
Level 2, 139 Featherston St, Wellington, New Zealand
CONTACT DETAILS
(04) 499 4257
OPERATING HOURS
Monday to Friday: 7am – 6pm

Saturday & Sunday: 7am – 5pm
Since establishing their first studio on Wakefield Street in 2008, Hot Yoga Wellington has aimed to create a safe, vibrant space within the bustle of the city for kiwis to explore and deepen their yoga practices. All are welcome here: they invite beginners and seasoned yogis alike to sweat, laugh, and breathe with them in a space of honesty and openness.
As a studio, Hot Yoga Wellington's strength lies in their experienced teachers and in a consistent, holistic approach. They believe that your yoga practice is a personal one, and they encourage you to experience a range of different yoga styles to find the one that best suits your body, goals, and unique needs. Hot Yoga Wellington offers five different class styles: Hot, Power Vinyasa, Hot Sampler, Yin-Yang, and Yin.
Highlights
Safe, vibrant yoga space
Experienced teachers
Consistent, holistic approach
Customer Reviews
Andreas Spanner, one client, stated on Google Business:
"Great studio, friendly teachers and good mixture of practices incorporating Bikram for warm up, Hatha, Vinyasa and Ying for stretches. Im regularly stopping by on business trips to Wellington."
13) S P A C E Studio – Mt Victoria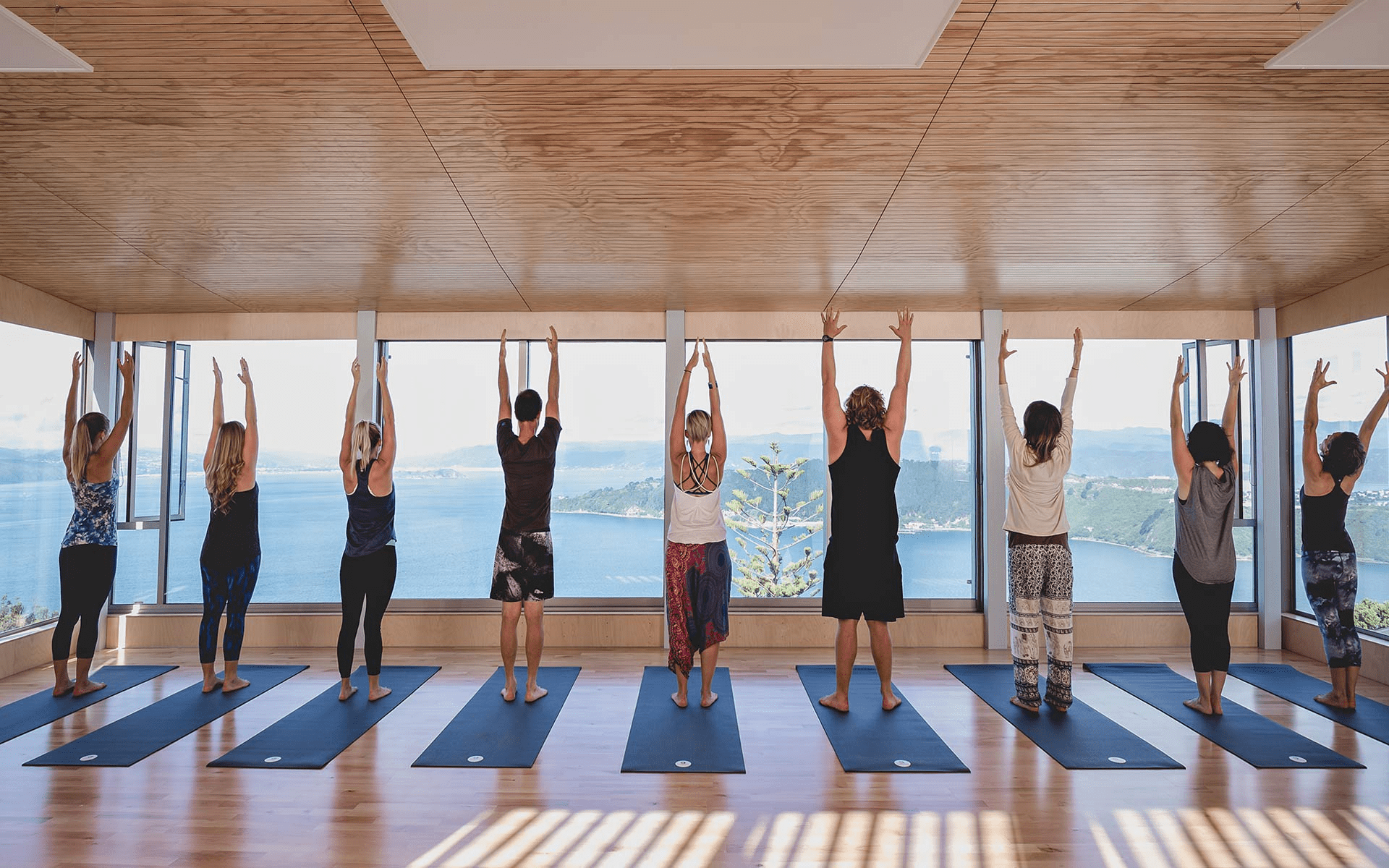 BEST FOR
Mindfulness and Fitness
SERVICES
Yin & Restore 1

Yang 1

YYS

Yin & Restore

Restore

Yang Fusion

Hatha Flow

Yin 1

Athlete's Restorative Yoga

WEBSITE
https://spaceyoga.nz/
ADDRESS
8 Lookout Rd, Mt Victoria, Wellington 6021, New Zealand
CONTACT DETAILS
04 974 6830
OPERATING HOURS

Monday, Tuesday & Thursday: 

6:30 AM – 8:30 PM

Wednesday: 

6:30 AM – 7:00 PM

Friday: 

6:30 AM – 1:00 PM

Saturday & Sunday : 

8am – 6.15pm
Close your eyes and feel your breath and presence; Feel the space around you that's still, quiet, and empty.
In s p a c e studio, you get to stretch up and relax your body where you see the flowing blue sea and lush hills from atop Mt Victoria.
They have Yin classes that restore and invigorate your body as well as Yang sessions to improve strength, range, and balance with tree poses, sun salutations, arm balances, and warrior movements.
Coming to the studio feels like a retreat on its own and Restorative Yoga works well for athletes who need a recovery from intensive training with the aid of props like blocks, bolsters, and fascia balls to get them ready to compete again.
Here you get s p a c e from your fast-paced work environment and get natural endorphins to be happier and healthier. Hence, we picked this as one of the best yoga studios in Wellington.
Highlights
S p a c e from your fast-paced work environment
Offers many and varied classes
Great studio overlooking a beautiful scenery
Customer Reviews
Let's take a look at the review of Lisa Perigo on Facebook:
"Thank you for a delicious weekend of yoga, Ayurvedic principles, meditation & blessings. You have created such a special 'Space' and it was such a treat to spend time there xx"
---
And those were your best yoga studios in Wellington! If you need work on your flexibility or strength, you won't go wrong with these studios and the classes they have to offer.
Do you have any questions or comments about our topic today? Write them down in the comments below and we'll get back to you as soon as possible.
Staying in a different city than Wellington? No worries, we have a yoga studios list for that as well. Just read our best yoga studios in Christchurch.
But if you're an Aucklander, you can go for the best yoga studios in Auckland. We have great places to train and visit for aspiring or well-seasoned yogis in that article.