Are facial spas worth it?
Facial spas are believed to help reduce acne and stress by treating the skin with herbs and solutions in a tranquil, calming environment.  
But, given the many alternatives available for skincare, cosmetics, and relaxation, many people question whether facial spas are worth it.
If you're one of these folks, this guide detailing the pros and cons of facial spas may be of some help.  As a bonus, we've also prepared resources for dermatologists, massage therapists, psychologists, hypnotherapists, and other similar services.
The Benefits and Drawbacks of Facial Spas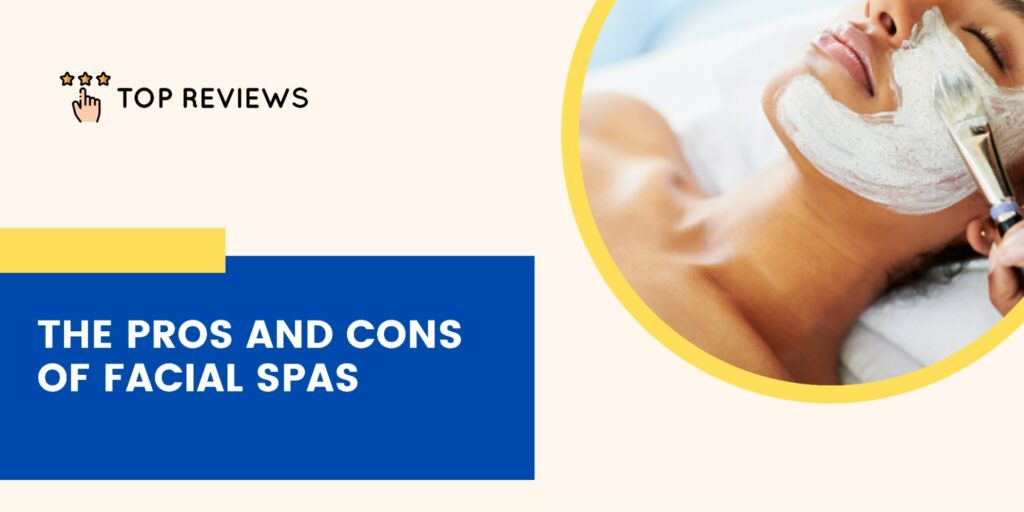 ---
Facial spas can help you achieve clear skin
First and foremost, facial spas can provide serious benefits with regard to reducing acne and achieving clear skin. Since many facial spa treatments make use of exfoliating scrubs and the like, the pores in your face are less likely to be clogged by dirt and dead skin.
Since dirt and dead skin are major contributors to breakouts, whiteheads, and blackheads, partaking in regular facial spas is a great way to rid yourself of these common skin conditions. This results in a visible difference in overall skin health with continuous treatments.
It's worth noting however that most results do not show overnight with most folks noticing visible differences after several days.
Regular facial spas can reduce signs of aging
Depending on the treatment you opt for, you could notice a significant decrease in wrinkles, smile lines, crow's feet, and other signs of aging. Beyond this, you may also notice that your skin feels considerably tauter.
These effects are often a side effect of the various serums and solutions that are applied to the face during a standard spa facial.  With periodic treatment, these effects can be maintained to a certain degree which can be useful if you're rather particular with your appearance.
Some folks can be allergic to facial spa treatments
We previously touched on the use of serums and solutions during most routine facial spa treatments.  While these treatments are usually fully beneficial, they can sometimes present serious issues to those with specific allergies.
If you happen to receive a facial treatment that uses a substance you're allergic to, you could end up developing hives or suffering an even worse breakout.  Because of this, it's important to check with your dermatologist to see if you have any pre-existing health allergies.
Certain facial treatments can be rather expensive
When you head to a spa for specialized facial treatments, you aren't just paying for the service, you're also paying for the atmosphere of the spa itself. Because of this, most facial spa services can be quite expensive.
Since they are generally performed for cosmetic reasons, health insurance policies also do not cover facial spa treatments. So, to make sure you don't break the bank, it's important to have a proper budget prepared.
With the pros and cons of facial spas covered, we hope you'll find it considerably easier to decide whether these services are actually worth investing in.