What can a fridge repair technician do?
Fridges are an essential part of every modern kitchen as they allow us to effectively store and preserve food, produce, and all manner of consumables.  Unfortunately, their usefulness is matched only by their complexity, which means repairs can be rather difficult.
To make things a tad easier for you we've prepared a guide to fridge repair services.  Beyond this, we've also provided references for replacement fridges, general appliance repair, handyman services, and other related topics.
Fridge Repair Services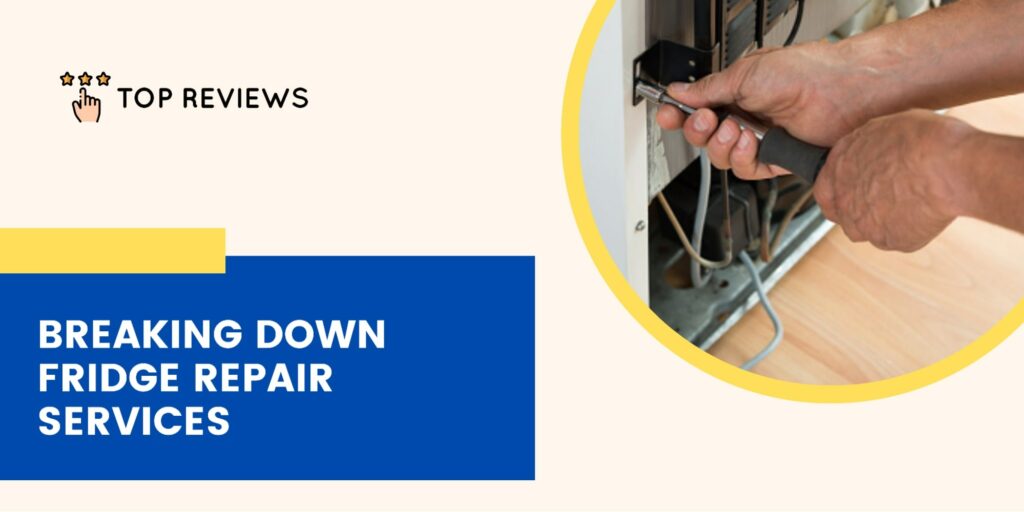 ---
Inspections
As is the case for mechanics, roof technicians, and other repair personnel, every job begins with an inspection.  Fridge technicians will often perform this service in order to identify previously unknown issues or gain insight into client concerns
In this sense, inspections are rather similar in purpose to standard medical consultations provided by physicians.  Beyond this, performing these services helps your technician streamline repairs so you won't have to go without a fridge for too long.
Light Repairs
Light repairs often refer to issues that can easily be fixed by performing cleaning or general maintenance work on a unit.  While it's possible to perform light repairs alone or with a handyman, you may find the average contents of most toolboxes lacking.
Aside from this, your technician will also be more likely to complete these jobs quicker thereby saving you time and hassle. Take note, that several small repair issues can ultimately contribute to one large mishap so it's best to get light repairs taken care of as soon as possible.
Part Replacements/Heavy Repairs
Jobs that require part replacements or extensive repairs are often the result of poor maintenance or unresolved pre-existing issues. These jobs typically carry a higher labor fee due to the sheer amount of work required to disassemble and install various parts.
Unless you're fully trained in dealing with fridge-related concerns, we'd recommend against trying to DIY these types of repairs.  While you may need to invest a bit more to have a technician perform these services, the alternative is a mind-numbing self-repair session.
Maintenance
In addition to repairing a wide variety of issues, refrigerator technicians can also perform maintenance services to help keep your fridge in top condition. This service is generally preventative in that it helps nip growing problems in the bud before they can become serious.
While they may seem unnecessary, there are a number of problems that can arise if your fridge is not well maintained. Some common maintenance services include condenser cleaning, vent cleaning, thermostat checks, and filter changes.
Although you can certainly enlist the help of a repair technician to fix your fridge, in some cases it may sometimes be cheaper to buy a new unit altogether. This is because, after around 10 to 20 years, your fridge is prone to breaking down and presenting various issues.
Unless you're sentimental, repairing an outdated fridge can cost you a significant amount of money. As a rule of thumb, experts recommend considering replacements when the cost of repair is more than half the price of a new model.