10 Fun Rainy Day Activities in Waitomo
Vacationing in Waitomo but hit with a spot of wet weather? Believe it or not, rainy days here don't put a stop to the fun.
If you don't believe us, check out our list below. Our staff listed our favorite local spots and activities for quiet rainy afternoons in Waitomo and then voted on the best ones for this list!
1. Have some coffee and dessert at HUHU Cafe.
If you're looking for a great cafe in Waitomo with good dessert options, then check out HUHU Cafe. Personally, we find their ice cream and apple rhubarb crumble irresistible.
Other than desserts, they have an extensive menu that's natural and healthy – which is great, especially for those with dietary concerns or restrictions. They have many vegetarian, vegan, dairy-free, and gluten-free options.
Just let them know if you have any allergies when you order. They're very accommodating, based on our experience.
Coffee lovers will also love to know they use high-quality coffee beans, making a fantastic cup of joe perfect for those cold rainy afternoons.
Their cafe is comfy and cozy. The people there are also very warm and friendly toward tourists – so it's easy to feel at ease.
During colder seasons, you can sit next to the wood burner there to keep warm. You can also enjoy views of Waitomo Village from the cafe.
2. Have a filling meal at Waitomo Homestead.
If a filling meal is what you're after, then Waitomo Homestead is a must-visit. They're well-known for their delicious meat pies and chicken with broccoli.
We also love them for their superb customer service. The staff is so kind and welcoming, so there's no surprise that they have a lot of regulars here.
They have a great buffet menu and can even meet dietary requirements with their customized menu. We love their roast beef and mushroom and wings the most – you should try them to see what we mean.
You can even have corporate functions and organizational events here since they have two spacious conference rooms perfect for networking and team building. You can inquire by calling their number, they're very responsive to questions.
3. Float at Waitomo Day Spa.
Waitomo Day Spa specializes in sensory-deprivation chambers that they call flotation tanks. Basically, they're well-ventilated pods that are devoid of light and sound.
Admittedly, we found it intimidating at first, but after experiencing floating, we saw how it could help your mind drift into the deepest state of relaxation you can ever imagine.
You can meditate while floating or simply allow yourself to get lost in the moment.
It's a very serene and peaceful experience and we highly recommend it if you want to destress. That being said, we realize it's a bit pricey at $98 an hour, but we think it's an experience worth adding to your bucket list.
4. Visit Waitomo Caves Museum.
Want something simultaneously dark and illuminating? Visit New Zealand's only speleological museum. Speleological simply means "concerning the study of caves."
Since the main attractions in Waitomo are its many caves, it only makes sense that they have a museum where you can learn more about them. The displays are cave themed, and there are many fun activities for adults and kids.
You'll learn more about the local community and the village's history. You'll also gain a deeper understanding of geology and the development of caves and limestone landscapes.
They even sometimes show movies about caves as well. Overall, it's a great educational activity perfect for the whole family.
5. Have a staycation at Waitomo Lodge.
The Waitomo Lodge is the newest and arguably one of the best choices for accommodation in the village. It's located in Te Kuiti, the cultural and social center of Waitomo.
Nothing beats enjoying the amenities at the motel when it's raining and you don't have a lot to do. You can lounge around and enjoy room service, a buffet breakfast, cable, Netflix, and of course, fast Wi-Fi.
So that means you can even get your laptop and Chromebook out and get some work done. We know it's no co-working space, but for us, we found it a conducive place to study and work.
Just note that the prices can vary during peak season, so make sure to check on their website before booking your stay.
6. Play some golf at Waitomo Golf Club.
Another great family activity is golf. At Waitomo Golf Club, you'll enjoy an 18-hole golf course conveniently located between Otorohanga and Waitomo Caves.
There are a lot of activities, such as Ladies' Day, Club Days, and other fun events and tournaments. They have low joining fees and membership fees, so if you're staying in Waitomo for a longer period of time, then signing up for a membership might be worth considering.
Aside from the golf course, the club has a venue center and squash court.
7. Have a drink or two at Tomo Bar & Eatery.
Note: This one is strictly for those of age.
Enjoy a few drinks at Tomo Bar & Eatery, the local watering hole in Waitomo. It's an authentic Kiwi pub with amazing food, kind and welcoming staff, and plenty of drink options.
They have wines, craft beer, cocktails, and even hard drinks. They also have a wide range of food you can choose from to go with your drinks.
Aside from the solid atmosphere and delicious food, we love that they have Sky TV and pool tables here for entertainment. So you won't be bored here, we promise!
Tomo Bar & Eatery is a great place to relax, chill, and have amazing conversations with friends and even get to know the locals.
8. Get lost in literary worlds at Waitomo District Library.
Rainy days are perfect to get lost in a book. If you don't have one with you, then go to Waitomo District Library to borrow some light reads.
Aside from good books, they also have laptops and desktops you can use, free Wi-Fi, photocopying and printing services, and a lot of free events you shouldn't miss.
They even have an outreach or homebound service now where people with mobility issues can borrow and return books without leaving home. Someone from the library will take care of everything for you.
9. Work out at Gallagher Recreation Centre.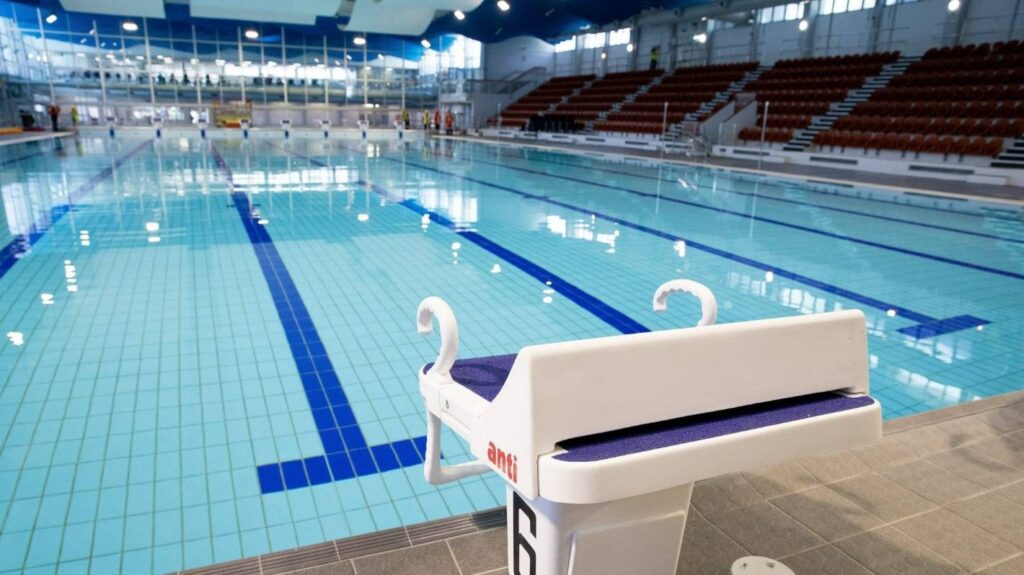 If you're missing your local gym, then you can go to Gallagher Recreation Centre to work out while on vacation.
They have fitness classes, a gym with cardio and strength-building equipment, and a multipurpose stadium if you want to play sports like basketball, tennis, or badminton – so everything you can possibly need to exercise is all in one place.
Make the most of the rainy day by taking steps toward your health goals!
10. Enjoy yoga with Mind-Yoga-Meditation.
Get your yoga mat ready and join Lakshika Kapukotuwa's yoga classes in Rangitoto. She's a certified yoga and meditation teacher with expertise in hatha yoga and ashtanga vinyasa yoga.
She has extensive experience teaching yoga and meditation. We loved her classes because they're interactive, relaxing, and beginner-friendly.
Allot some time to take her class for a fulfilling and enjoyable time. Not only will you feel the stress melt away, but you'll also get to work out your muscles and increase flexibility in the long run.
---
And there you go – a list of the best rainy-day activities in Waitomo! If you're a local or a tourist with other spots and activities to suggest, send us a message because we'd love to hear from you!
We hope this article helped you in crafting your itinerary in Waitomo – rain or shine.
By the way, if you're seeing more of New Zealand and want to know more fun rainy day activities, here are a few articles that might be useful: