10 Fun Things Couples Can Do in Fiordland National Park
Planning to visit Fiordland National Park with your significant other? Then you'll need some ideas for what to do there!
In this article, we listed down possible romantic, fun, and adventurous activities you can do in Fiordland National Park with your partner.
1. Go on a romantic nature cruise at Milford Sound with your partner.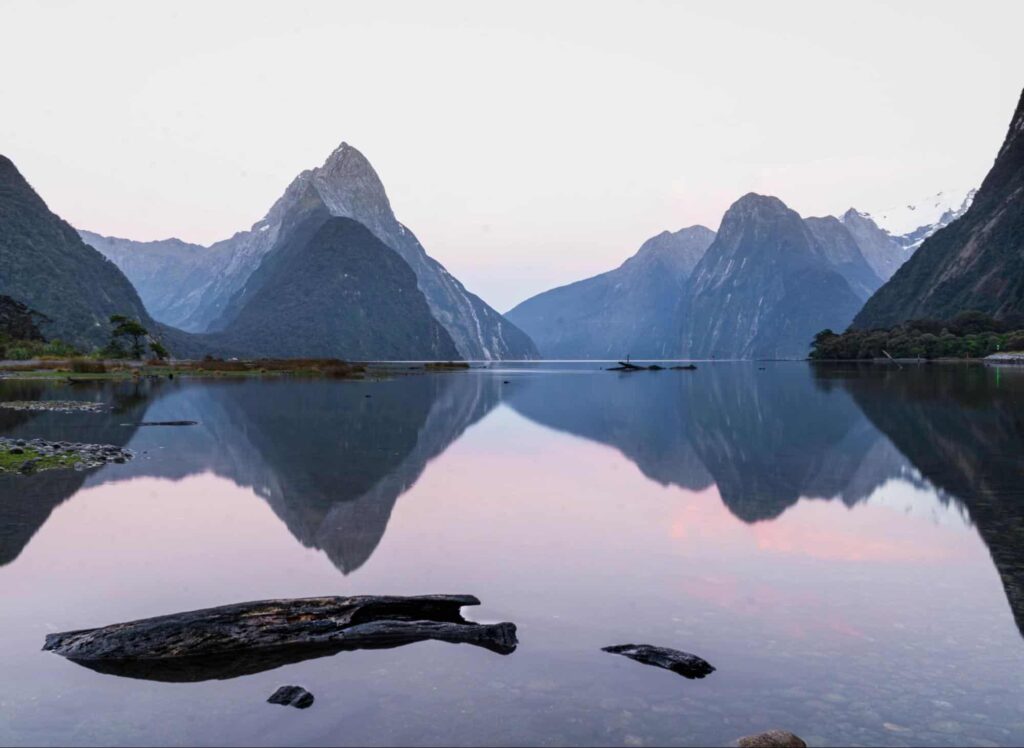 Sometimes life gets very hectic and we just want to relax and be one with nature. If that's what you're looking for, then consider going on a nature cruise in Milford Sound. 
Southern Discoveries offers a package tour that we highly recommend. It's amazing because you can get very close to the different sights there including Stirling Falls.
This well-loved tour usually lasts for two hours. The vessel has spacious cabins and great views from full-height windows that we absolutely loved, and we're sure you will too.
Some even report seeing seals, dolphins, and penguins in the water! So that's something to look forward to.
When you get hungry, there's a buffet available and a picnic lunch that you can avail of. There's also free tea and coffee so you can kick back and enjoy the views over a steaming hot cuppa.
We like that they have vegan options on board. You can order ahead of time when you book.
Not sure about your travel dates? They sell gift vouchers as well, which is convenient.
Fair warning, it can get chilly sometimes so it's best to bring a jacket, warm clothing, comfy shoes, and even blankets. We brought weighted and electric blankets ourselves! 
2. Go on the Milford Foreshore Walk and do a photo walk.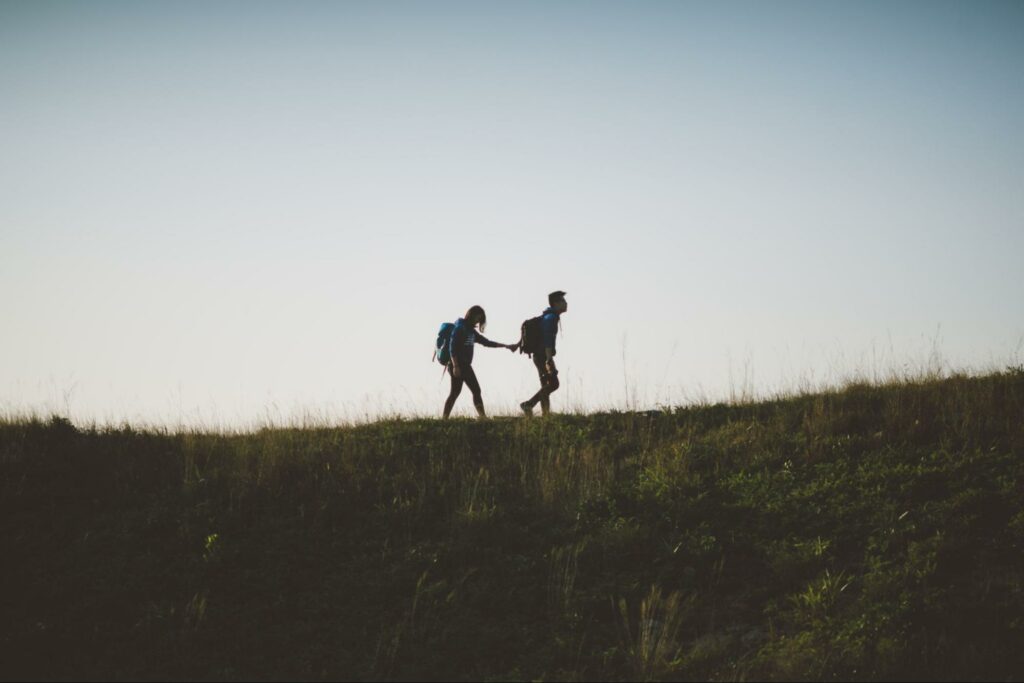 If you enjoy a good walk and some fresh air, then you and your partner can go on Milford Foreshore Walk. Best part about this is that you can enjoy it without paying for anything. 
The trail is one kilometer long and just takes around 13-15 minutes to complete. It's considered a very easy walk, so you and your partner can just take your time and enjoy the sights.
A way to elevate the experience is to bring your camera with you. A phone camera is fine too, just make sure to bring your power bank with you or we guarantee you'll drain your battery from all the video- and photo-taking. 
You can go on a photo walk together and compare pictures after. It can be a fun bonding activity and a chance to bring out creativity and wonder. 
3. Enjoy a trip to Hollyford Track.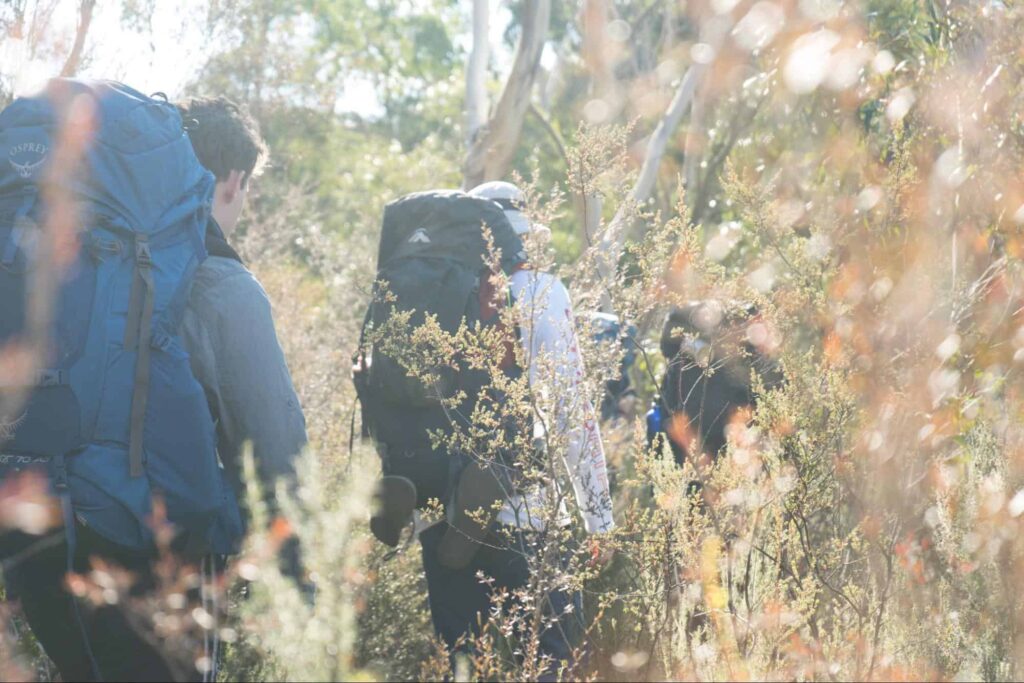 If you and your partner enjoy a good challenge, then you might want to try the Hollyford Track. It's a tramping track that is located in the northern edge of Fiordland. 
It's around 56 kilometers long and takes 4 to 5 days to go through. However this track is only recommended for those with moderate to high level backcountry and remote areas skills.
This will also entail a bit more planning and packing since it's quite the journey. It might not be the smoothest walk but it has a good track and there are huts you can stay in.
One of the best things about this track is that it's accessible any time of the year, even during winter.
There are also guided tours that you can check out that are very popular. Check out this detailed itinerary from Ngāi Tahu Tourism if you want an example. 
Unfortunately, these tours are pretty expensive. This is because of the wide range of inclusions.
You get coach transport from Queenstown or Te Anau, dinner and breakfast from Distinction Luxmore Hotel restaurant, hotel accommodation, 3 course evening meals, breakfasts, lunches, and snacks.
You'll also get use of backpacks, daypacks, and walking poles, a jet boat and helicopter ride, and professional guides. 
4. Try kayaking at Milford Sound.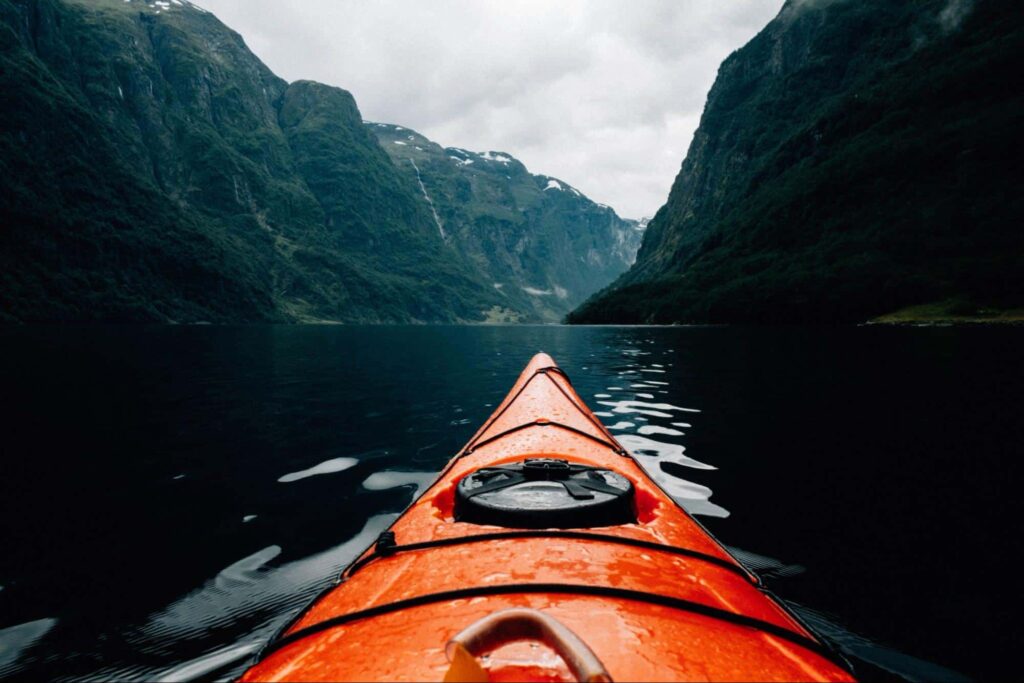 If you love the water and enjoy physical activity, kayaking is also something you can try in Fiordland. Rosco's Milford Kayaks offers a number of kayak tours and packages for different levels and price points. 
One of their frontrunners is the Milford Cruiser, which is open for people aged 8 and up. It requires only a relaxed paddle so it's perfect if you want to admire the beautiful views at Milford Sound.
This is also the recommended tour for complete beginners. You can start booking tickets here. 
If you're more experienced, you can opt for more challenging tours here. We love how they're very inclusive and how they offer a variety of packages depending on your level of experience. 
Fair warning, though: these tours can be tiring and physically exhausting. So make sure to also schedule some time to relax and recharge after. 
5. Try scuba diving at Milford Sound.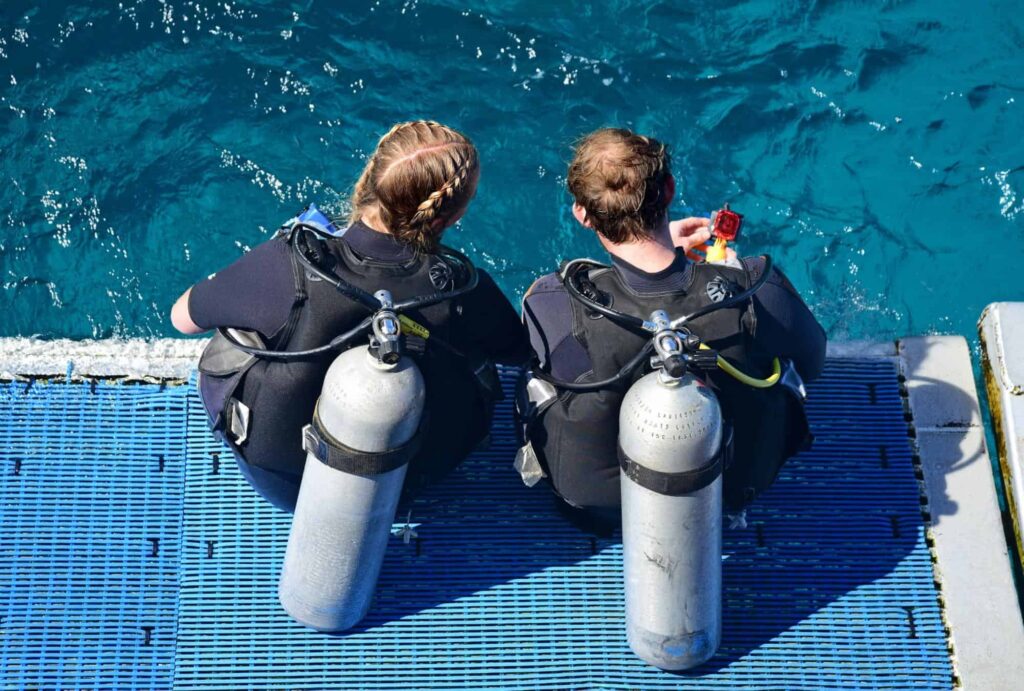 Another activity that will spark your love for adventure is scuba diving. We know it sounds intimidating, but the folks at Descend Diving will make sure you're comfortable and safe. 
This company offers scuba diving tours and packages for different skill levels. You'll get the chance to see the aquatic wildlife and corals in Milford Sound.
It's a beautiful dive location that you shouldn't miss. If you're a first-timer, they have a package catered for beginners that includes a scenic cruise at Fiordland, confined water dive, open water dive, SSI Basic Diver online learning, as well as equipment and wetsuit rental.
Plus, they'll also provide light lunch and refreshments when all that exploring makes you hungry.
Aside from tours, Descend Diving also offers dive training should you want to pursue it seriously. 
6. Spend the night outdoors at the camping grounds in Fiordland!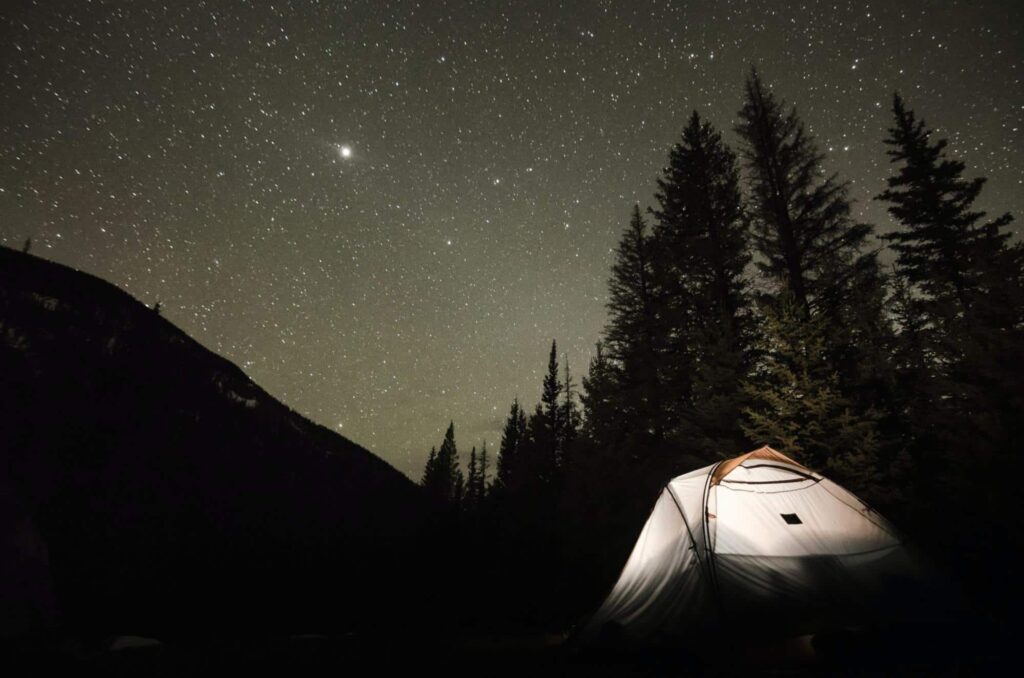 Bring back some childhood memories and go camping with your significant other. It's a chance to turn off your phone and get away from the hustle and bustle of the city. 
We highly suggest preparing conversation cards, board games, and other fun activities as you go camping. It's a chance to just spend quality time with each other away from distractions.
We recommend Cascade Creek campsite because of the fantastic views of the surrounding mountains. It's close to Lake Gunn Nature Walk and Routeburn Track.
The camp site gets pretty busy so make sure to get there earlier to reserve a spot.
There are other great camp sites here that you can check out on this link. 
7. Bring a telescope and go stargazing.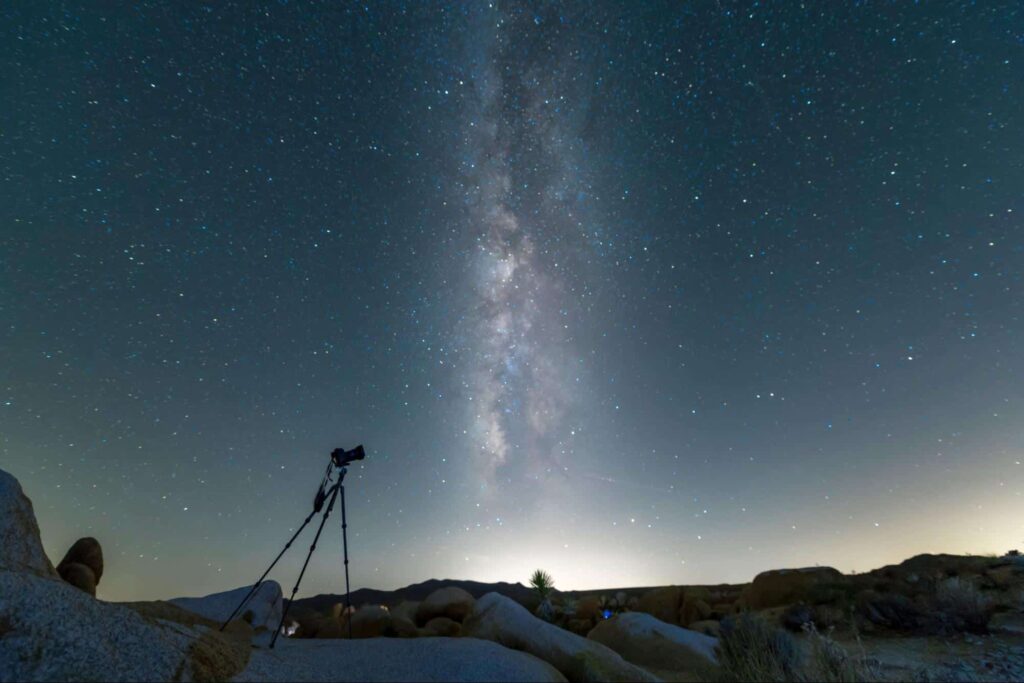 Dust off your telescopes and spend a night gazing at stars here at Fiordland. Fiordland is ideal for stargazing because there's not a lot of light and air pollution. 
If you don't know where to start, there are guided tours by an organization called Astronomy Fiordland. You can join their small groups.
They rent out telescopes and binoculars for $45. They tailor content, duration, and even price of the sessions so make sure to contact them through their inquiry form. 
8. Try the Milford Sound overnight cruise with your loved one!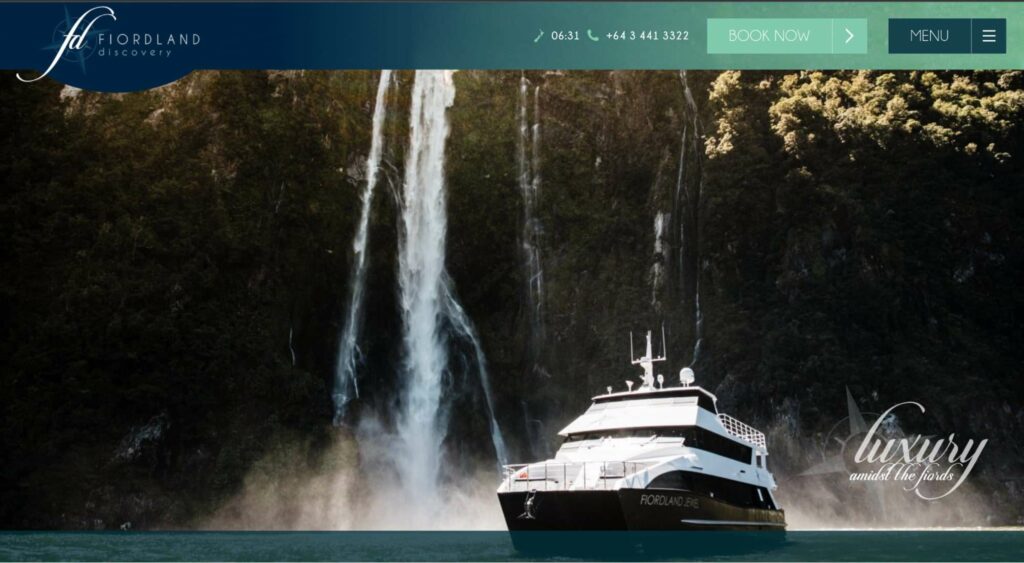 You can also go on an overnight cruise, which is a fantastic experience. You can really appreciate Milford Sound/Piopiotahi. 
You'll be riding the Fiordland Jewel and the whole trip lasts around 17 hours. You get to relax but also have a grand adventure.
You can have an adventure and kayak but also soak in a hot tub at the top deck after. The food here is also amazing; cooked by a talented onboard chef.
The cruise can accommodate up to 22 passengers and has nine climate-controlled cabins with amazing views.
You usually check in around 3:15 PM, start boarding at 3:45 PM, and depart at 4:00 PM. You then go back the next day at 9:00 AM.
Book your tickets here. 
9. Staycation at Milford Lodge.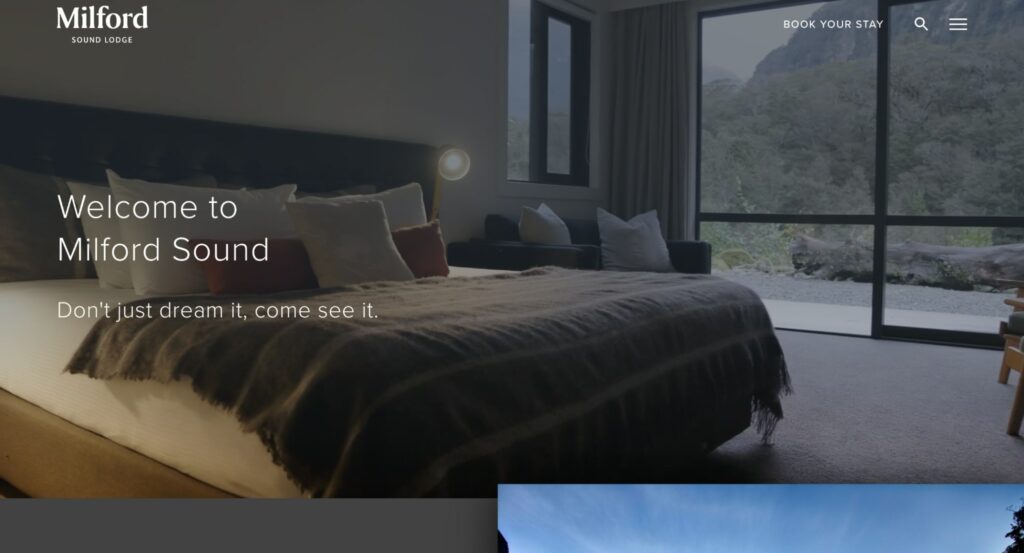 After a long day of adventures, we know it can get exhausting. So why not have a staycation at Milford Lodge after to recharge? 
They offer different kinds of accommodations for different budgets and needs. They have premium riverside chalets, best for couples and nature-lovers.
These chalets overlook the Cleddau River, which is amazing. They also have 2-bedroom garden chalet suites, which are for families and groups of friends.
It has a kitchenette and other amenities that will ensure a relaxing and stress-free stay. If you love the mountains they also have mountain view chalets.
They also have campervan sites if ever you need to park for the night. You get access to a 24-hour kitchen, guest lounge, and laundry area.
Book here and see the available dates. 
10. Check out the Milford Underwater Observatory.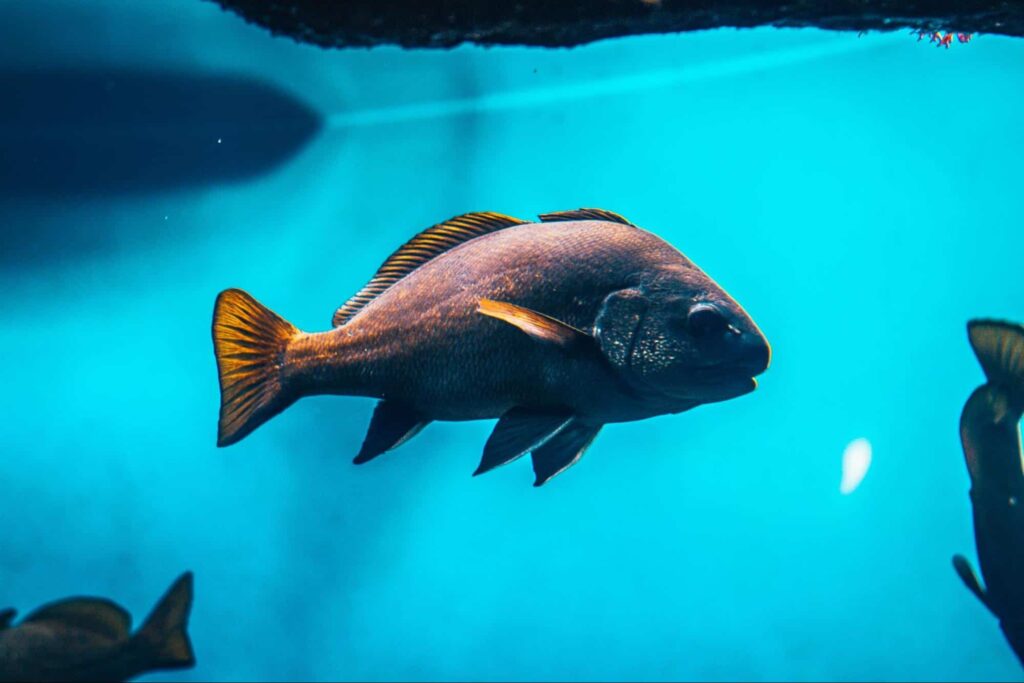 If you are a Southern Discoveries customer, you can check out Milford Sound's amazing and one-of-a-kind underwater environment at the Milford Underwater Observatory.
We found out that "deep water emergence" happens here where seawater and freshwater meet. Aquatic animals which normally live at great depths survive in these specific shallow environments, so it's a great chance to observe and see these species up close.
It's fun, light, and educational. You and your partner will definitely have a lot to talk about after.
---
We hope we were able to give you ideas on fun stuff to do at Fiordland National Park for couples. May you have amazing adventures together!
And if you want more date ideas for you and your partner, see some of our other articles, which list ideas by city. Here are just a few examples: