The Ultimate Guide to Picking a POS system for Your NZ Business
Managing a growing business can be a tall order without the proper tools. On top of the day-to-day operations, you need to stay on top of your inventory and constantly monitor the supply and demand relationship between you and your consumers.
A point of sale (POS) system is one way to ensure that you are always fully aware of your operational capacity. As they have evolved over the years, POSs have come to support a number of unique business models from fast food restos to wholesale grocers.

Though beneficial, this wide array of POSs has made choosing a system quite difficult. To help you narrow down your choices we've gathered various resources and information regarding everything there is to know about point of sale systems.
What is the purpose of a POS system?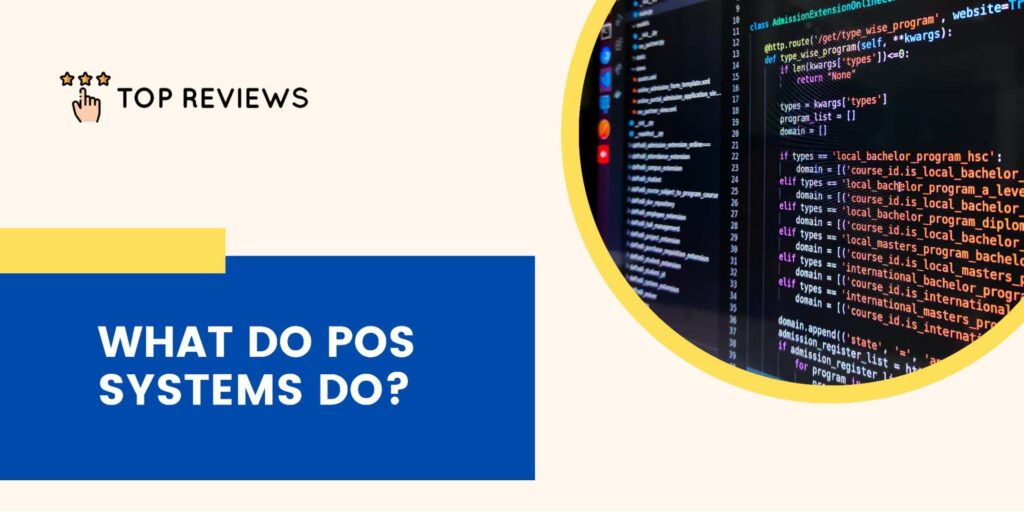 ---
The introduction of a POS system streamlines the entire purchasing process thereby making transactions easier for clients. In turn, this leads to a larger volume of sales and more transactions throughout the day.
POSs are also implemented in order to make businesses more efficient by keeping an active record of any and all transactions. This is the bare-bones function of a POS, but it can also be expanded upon to meet specific business needs.
The most common addition to a system is that of an inventory management program. Through this program, a POS system will cross-reference current sales with a pre-determined business inventory.

At the end of a specified period, the POS system will then generate a business report detailing the sales, expenses, orders, and inventory remaining for that period. This gives business owners the ability to track their inventory and restock in real-time.
The significance of knowing what your business lacks in terms of products cannot be overstated. Since some businesses literally cannot afford to buy excess inventory, a POS makes profit maximization much easier.
Highly advanced POS systems will even track customer purchasing habits in order to generate trends and data on preferences. Most companies that utilize such features make use of the data in order to create compelling advertisements and marketing campaigns.
In the case of those with multiple business locations, POSs can also present the opportunity for remote management. Business owners can better allocate company resources to locations that see more consumer traffic.
The types of POS systems that cater to such needs are commonly referred to as cloud POS systems. This is just one of the many POS models that exist to help business owners run their companies.
It should be noted that not all POS systems are up to the task of managing a business's finances. For more comprehensive financial monitoring, a POS would work best when combined with some form of accounting software.
Of course, this would require a business owner to take accounting into their own hands. If you're seeking professional help with business finances, the following articles offer options for accounting professionals in Auckland, Wellington, and Christchurch.
What can a POS system do for my business?
POS systems are fielded to make improve businesses in logistical aspects. They cater to all business models and are capable of monitoring everything from sales and inventory to customer buying habits and feedback.
POSs can also be used to generate consumer data reports and general business updates. These ultimately help business owners allocate resources and manage their business more effectively.
In the next section of our guide, we'll be elaborating on the different types of POS systems as well as the businesses that they are best suited for.
What are the different types of POS systems?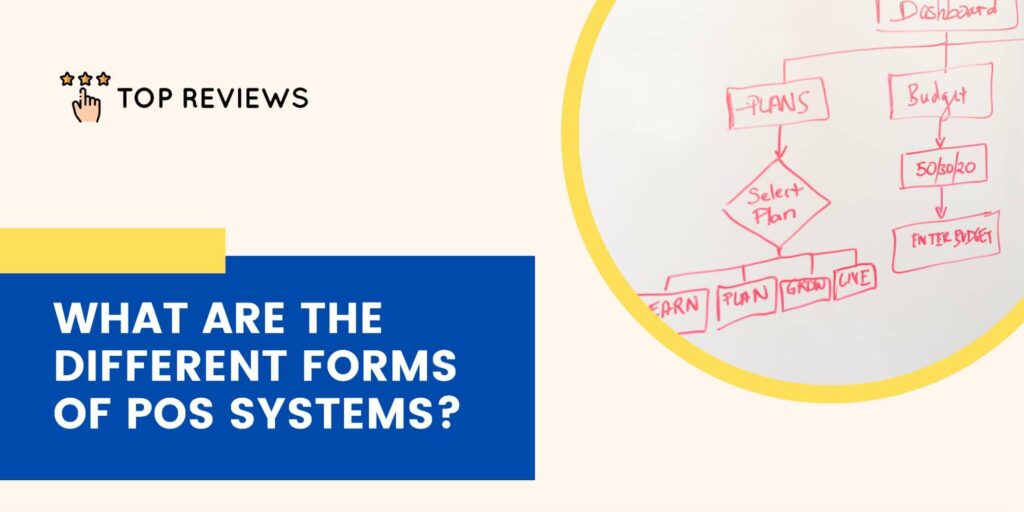 ---
A true POS system will often make use of a combination of hardware and software. In this sense, the software handles the heavy computations and processing of data for specified business periods while the hardware links data to the virtual network.
The following article offers various examples of specialized POS systems that cater to New Zealand's consumer market. Overall there are several types of POS systems each with its own inherent pros and cons.
Mobile POS systems
A mobile POS system is one that is accessed through either a smartphone or a tablet. These systems utilize software based on an app that is usually free in exchange for a processing fee for business transactions.
Most mobile POS systems make use of hardware such as credit card readers, QR scanners, or price tag scanners. Overall these types of POS systems are best for mobile businesses with little to no inventory to keep track of.
Notably, many food delivery services in New Zealand make use of certain mobile systems since they can be easily deployed and accessed. The following businesses also pair nicely with Mobile POSs:
Mobile vendors
Event vendors
Coffee shops
Gift shops
Small eateries
Terminal POS systems
As the name suggests these types of POS systems are accessed using a terminal of sorts. They are most commonly used by general retailers and large businesses due to their extensive array of capabilities.
Terminal POS systems are usually sold as full kits complete with cloud software, barcode scanners, cash registers, and technical support. This further adds to the convenience of using these POSs since they can be purchased and fielded en masse.
Since they can handle large volumes of consumer traffic these systems are also popular with restaurants. Because of this, various eateries in NZ from Auckland and Wellington to Queenstown and Christchurch all make use of terminal POSs.
The following businesses often make use of Terminal POSs:
Large retailers
Grocery stores
Salons
Online POS systems
Online POS systems are mainly based on some type of software created by a third party. Because of this, business owners have the option to use their own hardware such as PCs and laptops to access their POS.
Though they are convenient in this respect, Online POSs are slightly limited in terms of processing capacity due to their virtual nature. This makes them better suited for businesses with lower volumes of traffic.
This article offers some excellent examples of online sites that make use of these POSs.  For those who want to create their own online business presence New Zealand also has numerous web design agencies throughout Auckland, Wellington, and Christchurch.
Generally, online POSs work best with these businesses:
Small retailers
Pet groomers
Cafes
Ticket retailers
Self-service POS systems
These POS systems are usually customized to suit a specific purpose. These include ticket sales, parking validation, flight check-ins, and generally any task that is simple enough to be automated.
It is not uncommon for large retailers to employ kiosk POSs alongside their terminal system. Overall it is relatively rare to see these POSs alone since they are unable to cater to complex business tasks due to their specialized purpose.
This article offers various options for those who want to make use of kiosks for their business. Common applications for kiosk POS systems include:
Ticket sales
Public transportation
Small grocers
Multichannel POS systems
Multichannel POSs derive their name from their ability to manage a business on multiple consumer fronts. This makes them useful for businesses with a physical location and an online presence.
This online feature is not only limited to sales portals since it can also include social media pages and the like. Inventory tracking is also much easier with this POS since all business fronts are monitored by the system
Some large cafes will use multichannel POS systems as a means to sell coffee to their physical and virtual customers. This can be seen in coffee houses all across the land of the long white cloud in places such as Auckland, Wellington, Christchurch, and Tauranga to name a few
This practice isn't limited to coffee houses and many other businesses with a physical and virtual presence have made use of it. But overall these POSs are most commonly utilized by these businesses:
E-commerce companies
Physical retailers with online stores
Online sellers with pop-up stores
Open-source POS Systems
Open-source systems are by far the most comprehensive POSs available to business owners. These systems are custom-made by software engineers to suit extremely specialized and complex business tasks such as those of large corporations.
Since software engineers often charge extremely high rates, these systems are best suited to large businesses that can afford to invest considerably in their POS. In exchange for this investment, a business can have a one-of-a-kind POS that is specifically made for their needs.
The only businesses that employ these POS systems are extremely large companies with extensive business monitoring needs.
POS systems at a glance
For a condensed version of the information above we've prepared the following table:
Type of POS
Highlights
Drawbacks
Business Applications
Mobile POS system

- Great for on-the-go businesses

- Can be used with tablets and smartphones

- Most mobile POS charge a fee to process transactions

- Mobile vendors

- Event vendors

- Coffee shops

- Gift shops

- Small eateries

Terminal POS system

- Sold as kits with software and hardware

- Allows restrictions to be placed on employee access

- Additional hardware can be costly to purchase and field

- Restaurants

- Large retailers

- Grocery stores

- Salons

Online POS system

- Can be used with PCs and laptops

- Good for low-volume businesses

- Not ideal for high-volume consumer traffic

- Small retailers

- Pet groomers

- Cafes

- Ticket retailers

Self-service POS system

- Can be used in tandem with other POS systems

- Great for automating simple tasks

- Not suited to complex business tasks

- Ticket sales

- Public transportation

- Small grocers

Mutlichannel POS system

- Great for businesses with physical and virtual stores

- Can monitor multiple inventory streams

- Only caters to a specific type of business model

- E-commerce companies

- Physical retailers with online stores

- Online sellers with pop-up stores

Open-source POS system

- Custom-made to suit a business's needs

- Can carry out various complex tasks

- Extremely expensive to develop

Large corporate businesses
How much do POS systems cost?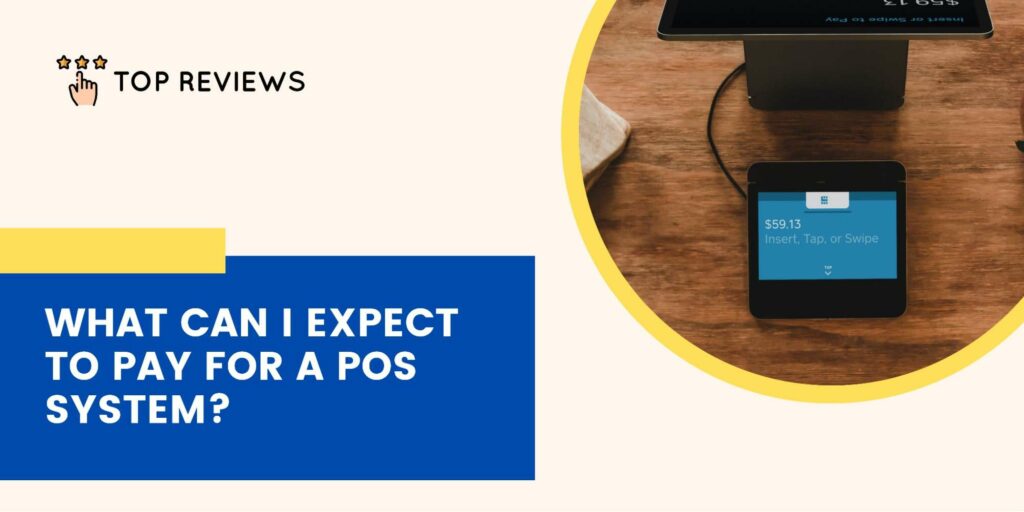 ---
Most POS systems will charge a recurring monthly subscription fee to retain software privileges. In addition, it may also be necessary to invest in hardware that is either provided by the same company or a third party.
Assuming you don't need to purchase a smartphone or tablet, a mobile POS system will run from $30 to $50 per month. These plans usually include a specific number of devices so if you intend to use multiple smartphones you may need to pay an additional monthly fee.
Larger POS systems that make use of hardware such as those seen in restaurants and small retailers will often cost more. On the extremely low end, a restaurant POS system can range from $49 to $180 per month.
Similarly, an online pos system or multichannel system can require significant investments in scanners, laptops, and other equipment. Depending on the scale of your business these costs can also raise the overall price of a POS system.
For larger commercial applications, terminal POS systems can cost as much as $7,000 with a recurring monthly fee for basic system support. The extensive price point for these POSs is due to the fact that they often require hardware, software, and third-party tech support.
The most important takeaway when it comes to understanding POS system costs is the fact that many POSs will still charge a processing fee. This means that despite being initially lower in cost, many businesses will often pay higher recurring fees.
One more thing to keep in mind is that most POSs require a steady and strong internet connection to function. So, it may be in your business's best interest to invest in a reliable internet provider or a fibre internet router.
For business owners with a strong online presence, the use of a VPN or VPS service can also aid in adding security to your business network. Despite the extra cost, such services could present unique advantages not held by other businesses.
POS price ranges
At the highest end of the cost spectrum, Open-source and custom POS systems can range from $10,000 to $50,000. This high cost is a result of the sizeable fees charged by most software developers.
Depending on what a client requires of their POS, development may take several months which can result in compounded development fees. The skill and experience of a developer will also play a role in the overall cost of creating a POS system.
The figure below provides a brief summary of the price ranges for several POS systems according to their complexity and features
| POS system | Cost |
| --- | --- |
| Mobile/Portable POS system | $49 - $180/month |
| Online POS system | $89 - $230/month |
| Web POS system | $375 - $500/month |
| Self-service POS system | $1,500 - $5,000 |
| Terminal POS system | $7,000 - $10,000 |
| Open-source POS system | $10,000 - $50,000 |
While we're on the subject of cost, a POS system may not always be able to track all of your business's financial transactions. So for additional support, it may also be wise to invest in a form of payroll software or a financial advisor to stay on top of personnel expenses.
How do I choose a POS system?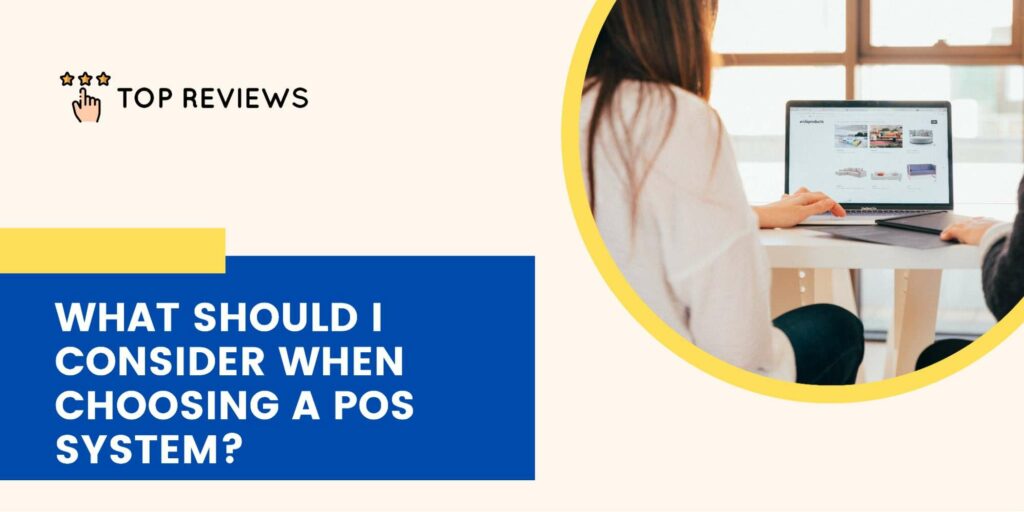 ---
To find the POS system that best suits your business, it's important to take into account the following factors:
Business type/size
Consumer traffic
Sales reporting
Inventory management
Cost
First and foremost, the type of business you manage will often dictate the types of POSs that you can use. As a simple example, portable businesses such as food trucks and vendors will be better off using mobile POSs.
This is because of the simple and quick processing/setup provided by mobile systems. Alternatively larger businesses with permanent locations may be more efficient when paired with more comprehensive systems such as terminal POSs.
As a simple rule of thumb, larger businesses will often require more comprehensive systems due to the increased scale of operations. With this said, every business is different and it is not uncommon to see restaurants, and grocers making use of several types of POSs.
The level of consumer traffic your business sees should also contribute to your POS preferences. Generally, mobile POSs are capable of handling mid to low levels of traffic whereas terminal, and multichannel POSs are capable of handling higher levels.
The next two criteria, sales reporting, and inventory management, fall hand in hand with one another. Based on the inventory you intend to sell, you should choose a system that is capable of tracking your resources and profits in real-time.
This particular feature will allow you to keep an updated record of your business which in turn allows you to make changes in your business strategy as needed. Many comprehensive POS systems even include the option to generate performance spreadsheets to help with analysis.
Last but not least, your POS system should be affordable and well within your means as a business owner. While higher costs sometimes entail more features, the right POS for your business doesn't always have to break the bank.
Additional services to supplement your POS
While there are many other aspects that one can examine when choosing a system, the aforementioned criteria are considered to be the most significant. These particular guidelines should do well to help you create a short specific list of POS candidates.
We'd be remiss if we didn't mention that a POS system won't always be enough to take your business to the forefront. With this in mind, it may be wise to consider various means of advertisement such as business cards, digital marketing, or advertising agencies.
Paired with the business data gathered by your POS system, these additional marketing efforts may yield some great results. That wraps up our POS guide, we certainly hope that this will be of use to you as you search for your very own POS system.