The Kiwi's Guide to Using a Rug Doctor
Carpet cleaning can be a particularly tough ordeal if you don't have the proper tools at your disposal.  Though DIY tricks and household items may work great for small stains and blemishes, nothing beats a deep carpet cleaning.
In most situations, a Rug Doctor is a perfect option for those who want to step up their carpet cleaning capabilities.  With this guide, we'll walk you through how to use a Rug Doctor to get a professional-level cleaning with just a bit of elbow grease and a small rental fee.
What is a Rug Doctor?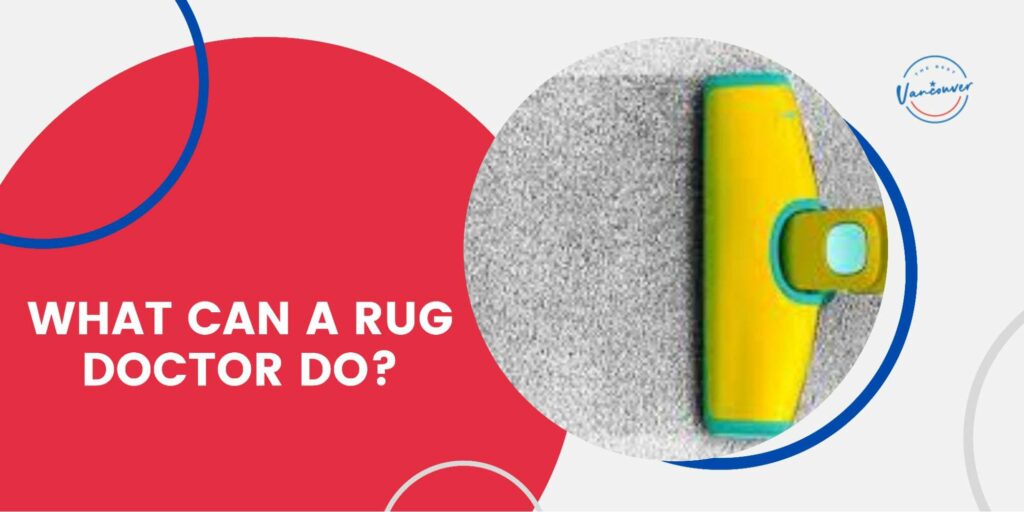 ---
For those who are unfamiliar, a rug doctor is a multifunction carpet cleaning machine that simultaneously soaps, scrubs, and vacuums your carpets. These machines are extremely similar to those used by professional cleaners with the added benefit of being easy to use.
Rug Doctors can be rented at various supermarkets and retail stores all throughout New Zealand. Clients can also purchase professional-grade cleaning products from the same rental locations.
These machines are strongly favored by many homeowners for their user-friendly nature and extremely affordable rental cost. Beyond this, Rug Doctors also allow you to have a greater degree of control over what you clean.
Tips for Using the Rug Doctor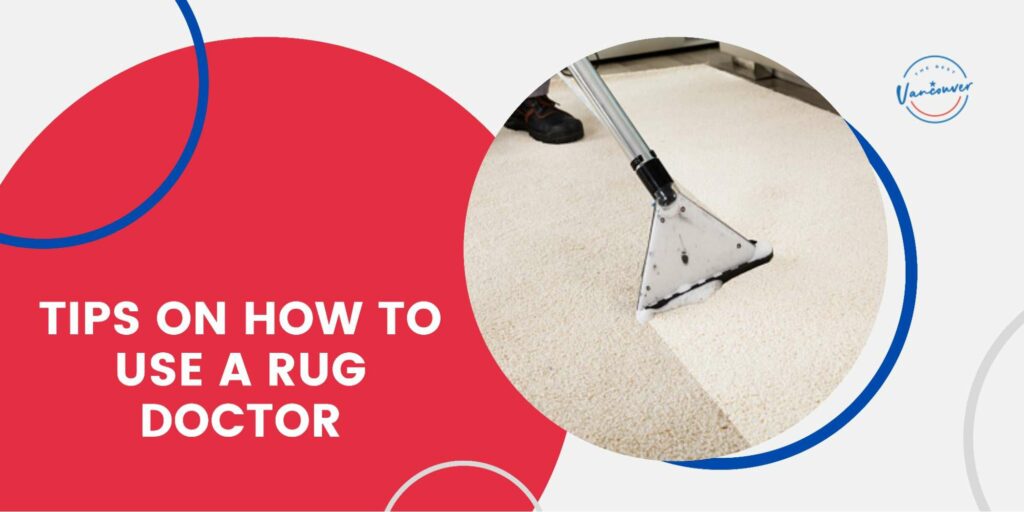 ---
Prior to renting a rug doctor, it's important to know what you'll be cleaning and whether you'll be dealing with certain problem stains.  Fortunately, Rug Doctor offers an extremely useful tool for canvassing rental costs and required cleaning materials.
Once you know what materials you'll need, it's time to do a bit of prep work prior to renting a machine.
1. Move Furniture and Clear Space
Most homes have their fair share of furniture and upholstery in common areas, living rooms, and other spaces. If you're going to clean any of these places it's important to temporarily relocate this furniture to allow for hassle-free cleaning.
Since you'll be renting a Rug Doctor by the hour, the last thing you wanna do is waste time moving furniture around after your clock has already started running. So, prior to rental, make sure the spaces you'll be cleaning are furniture-free.
2. Vacuum all the Spaces that will be Treated
When your furniture is dealt with, it's time to break out your trusty vacuum to clear up the surface layer of dirt and debris resting on your carpets.  This will save you cleaning time later on since your Rug Doctor will have an easier time penetrating the fibers of your carpet.
While you're vacuuming it would also be wise to take note of any eye-catching stains or blemishes as these must be pre-treated prior to deep cleaning. With your carpets freshly vacuumed and stains identified it's time to pop over to the supermarket to rent a rug doctor.
3. Pre-treat Stains and Deep Clean Carpets
With your tools in hand, go back over your list of stains and pretreat them accordingly using the materials prescribed by Rug Doctor's calculator.  While you let the aforementioned stains sit, it's time to start deep cleaning the stain-free areas of your carpet.
To use the rug doctor, fill the machine's reservoir with a mixture of detergent and slightly hot water.  Roll the contraption over to your starting point and switch it on, then squeeze the red trigger as you pull the Rug Doctor backward.
You'll be greeted by a low whirring sound and slight vibration as the machine goes to work soaping, scrubbing, and vacuuming your floors. Once you've reached the end of your carpet, roll the machine next to the freshly cleaned section and repeat the process.
Once you're finished deep cleaning your carpets, it's time to raise your blinds, crack open a window, and break out your portable fan or heater.  These steps will help dry your carpets quickly leading to a fresh and pleasant scent.
Tips for Using the Rug Doctor
While it can be tempting to do multiple passes with the Rug Doctor, this can actually over saturate your carpet with detergent. An extra wet carpet can take longer to dry and may end up developing a musky scent.
To avoid this, one or two passes should be sufficient to clean your carpet without over-saturation. Take care to overlap sections of your carpet during cleaning so as to avoid missing crucial areas in between passes.
How much does a Rug Doctor cost?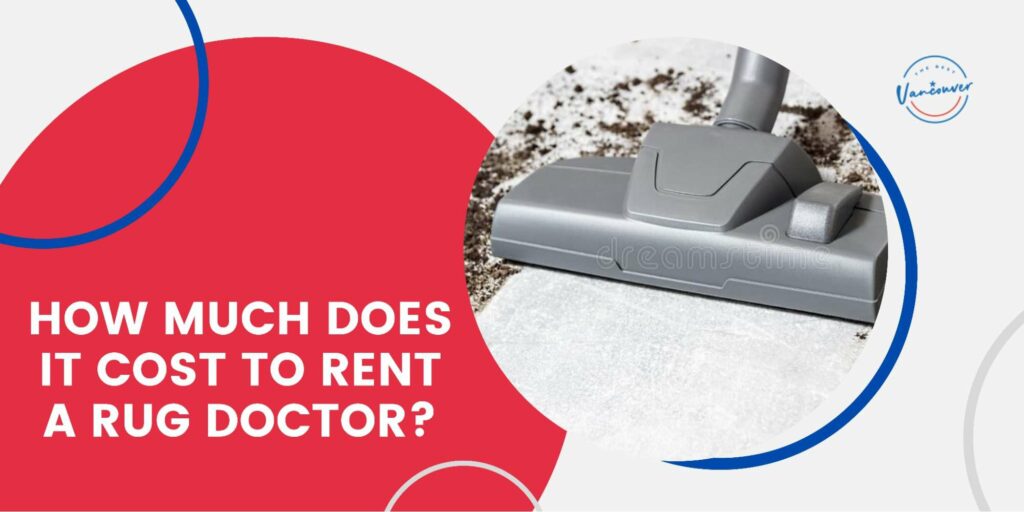 ---
One last thing to keep in mind before picking up a Rug Doctor is the actual cost of renting and operating the device. You'll need to take into account the cost of the machine as well as the various detergents and cleaners available.
To make matters simple, we've gathered a brief overview of Rug Doctor fees in the table below:
Product
Cost
Rug Doctor
$39.99 (4hrs)

$49.99 (8hrs)

Rug Doctor Hand Tool Attachment
$6.50
Stain Remover
$9.75
Spot Remover
$9.75
Upholstery Cleaner
$9.75
Odour Remover
$9.75
Carpet Cleaner
$15.10 (1 Liter)

$20.65 (2 Liter)
With these costs outlined, you'll be able to see how well Rug Doctors fees stack up against professional cleaning fees.  Overall, we think the Rug Doctor is an excellent option for those who want an affordable DIY deep-cleaning solution.
As long as you don't mind putting in some elbow grease, the Rug Doctor should make a fitting tool in your DIY arsenal.  If you ever find yourself in need of alternative cleaning services, we've also found some reliable options for general and specialized cleaning in Auckland and Wellington.
That wraps up our guide to using a Rug Doctor. Feel free to look back on this guide if you ever find yourself at the operator's end of a Rug Doctor machine.