How to Choose the Right Mattress for a Good Night's Sleep
If you're in the market to replace your old worn-out sleeping cushion, it can be tough to pick the right mattress since there are so many diverse options. Fortunately, there are a number of factors that you can take note of to make your choice much easier.
With this guide, we'll walk you through the process of selecting the right mattress for restful sleep.  In addition, we'll also cover some resources and products relating to mattresses, sleeping, and the like.
Picking the Right Mattress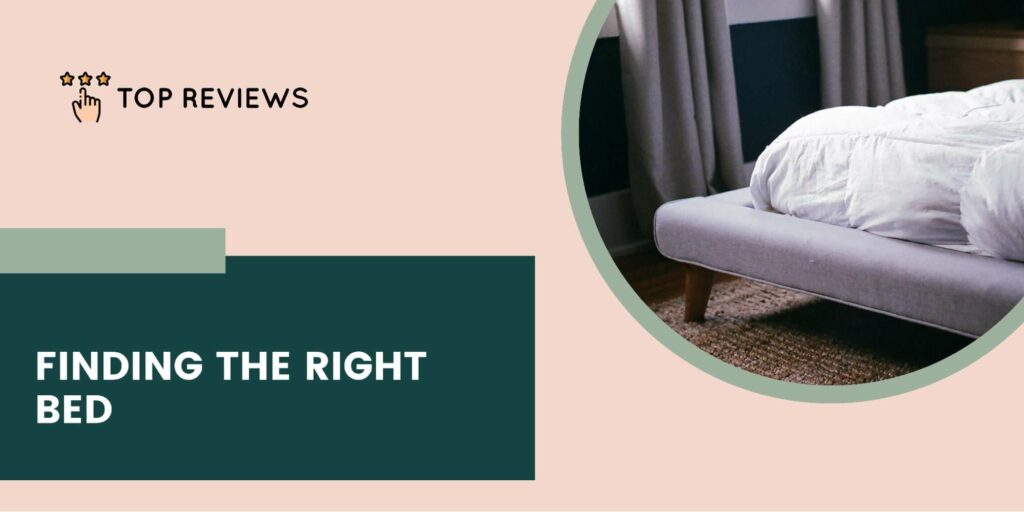 ---
When choosing a mattress it's important to know what level of support and firmness you require. This will help you decide what mattress to purchase based on the benefits offered by each type of bed.
Innerspring
Innerspring mattresses are the classic type of mattress made with spring coils and topped with soft, comfortable material. The spring and bounce of these mattresses make them ideal for stomach sleepers and back sleepers.
These beds offer good back support and can come in different sizes, shapes, and firmness levels.  Innersprings are very affordable which makes them good for trundler beds, but they often wear quicker and offer less pressure relief for joints compared to other mattresses.
Memory Foam & Gel Foam
Foam mattresses in general, are great for those who require pressure relief and motion isolation. They are also significantly cheaper than latex and hybrid beds since they do not incorporate other materials.
While they are great at contouring to the body, foam mattresses often retain heat more than other mattress types.  This can be uncomfortable in the wee hours of the night, which is why many foam sleepers keep a cooling fan or portable AC by their bedside.

Hybrid
Hybrid beds are a combination of innerspring and foam cores.  They provide great back support and are extremely soft.  Since they are made of two different cores, hybrid beds allow good air circulation which keeps them cool throughout the night regardless of how thick your sheets are.
The downside to these beds is that they can be quite expensive due to their unique core composition.  Since they are quite rigid, hybrid mattresses are also not ideal for those with adjustable beds or segmented bedframes.
Latex
Latex-core beds are also great at contouring to the body, but they offer a unique springiness that just isn't found in memory foam mattresses. Due to their materials, latex mattresses are quite cool and can offer substantial support for sleepers who weigh more than 100 kilos
Unfortunately, since they are sometimes made of solid latex, these mattresses require a sturdy bed frame to support their weight.  Aside from this, latex-core beds are also more expensive than other mattresses which makes them impractical if you're shopping on a budget.
Investing in a proper mattress can definitely make a big difference in the quality of your sleep.  But it's important to remember that other factors such as light exposure, temperature, and air quality can also have an effect.
We hope this guide will be of some use to you as you set out to find your next mattress. Beyond responsiveness, support, and heat retention, it's important to make use of your mattress's trial period if it has one.
During this period you can sleep on the mattress for a specified amount of time and see if it really does provide the sleep experience you're looking for.