How to Adopt a Person in New Zealand
Adoption in New Zealand provides a unique opportunity to expand your family with love and compassion. This comprehensive guide is designed to walk you through every step of the adoption process, ensuring a smooth transition to parenthood.
How to adopt a person in New Zealand?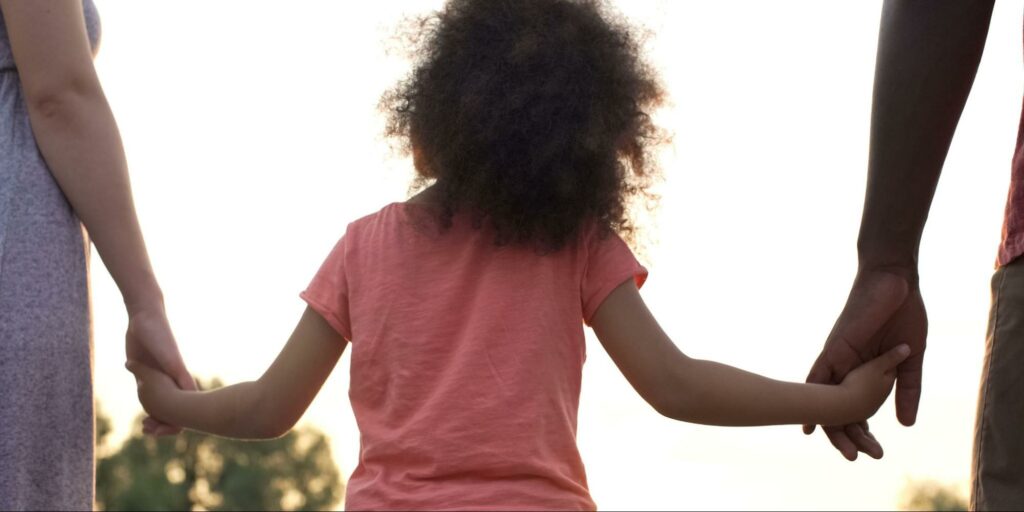 If you're interested in adopting a person in New Zealand, you need to reach out to Oranga Tamariki – Ministry for Children, to initiate the adoption application process and become an adoptive parent.
However, it's important to note that there are specific steps you must follow to have your application considered and finalized.
To help you navigate this process, we have prepared a comprehensive step-by-step guide. Follow these instructions to ensure a smooth adoption journey:
Difficulty
Moderate ●●●○○
Number of steps
7
Time to perform steps
Anywhere from several months to over a year
Things you need
Access to the internet and a computer or phone for online inquiries and form downloads
Access to a printer for forms if submitting by mail
A doctor's appointment for medical information
Two reputable referees willing to vouch for your character
Application fees for the Family Court (if applicable).Legal representation (if preferred)
STEP 1: Contact Oranga Tamariki – Ministry for Children.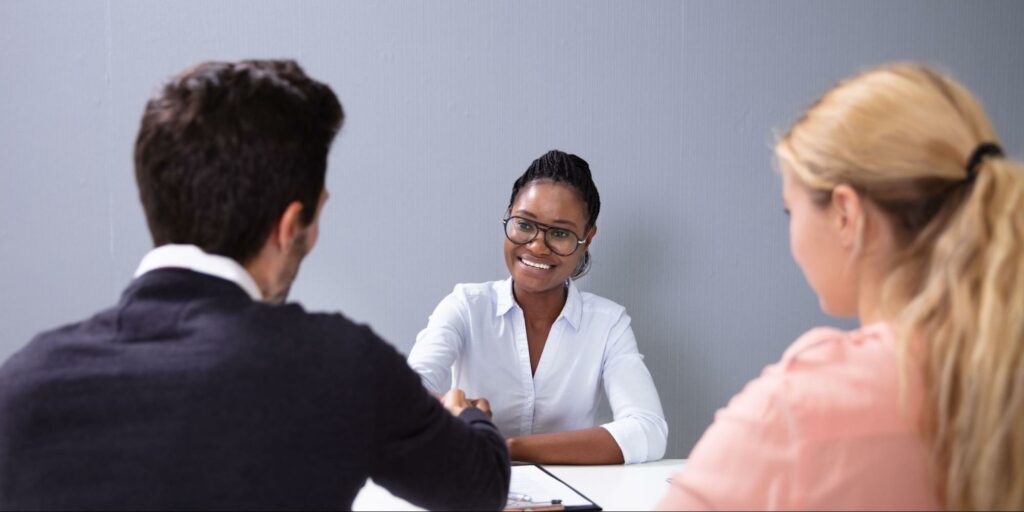 Your journey to adopting a child in New Zealand begins with reaching out to Oranga Tamariki – Ministry for Children. This initial step is crucial, as it sets the foundation for the entire adoption process.
Here's a clear and detailed guide on how to get in touch with them:
Visit Their Website: To start, access Oranga Tamariki's official website.
Navigate to Adoption: Once on their website, look for Adoption' on the menu option at the top of the page.
Find "Adopting in NZ": Within the adoption section, search for the link labeled "Adopting in NZ." Click on this link to access the page dedicated to adoption within New Zealand.
Locate the Inquiry Form: On the adoption page, scroll down until you come across the option that says, "Make an enquiry using our online form." This is your gateway to initiating contact with Oranga Tamariki. Click on this link.
Complete the Online Form: Clicking on the link will direct you to an online portal. Here, you will find a series of questions designed to gather information about your inquiry. As you are interested in applying to adopt, be sure to select the appropriate option or category that aligns with your intent.
Submit Your Inquiry: After answering the prompt questions, follow the on-screen instructions to submit your inquiry. This online form serves as your initial point of contact with Oranga Tamariki, allowing them to understand your interest in adoption.
Alternatively, if you prefer speaking directly to someone, you can reach out to Oranga Tamariki by calling 0508 326 459.
This contact number connects you with adoption social workers, who can provide you with information about the adoption process and answer any questions you may have regarding applying to adopt.
When you contact Oranga Tamariki through either method, your primary objective is to gain access to the adoption application form.
During your interaction, inquire about the preferred method for receiving this form, whether it's through email, regular mail, or any other means they suggest.
STEP 2: Complete the application form.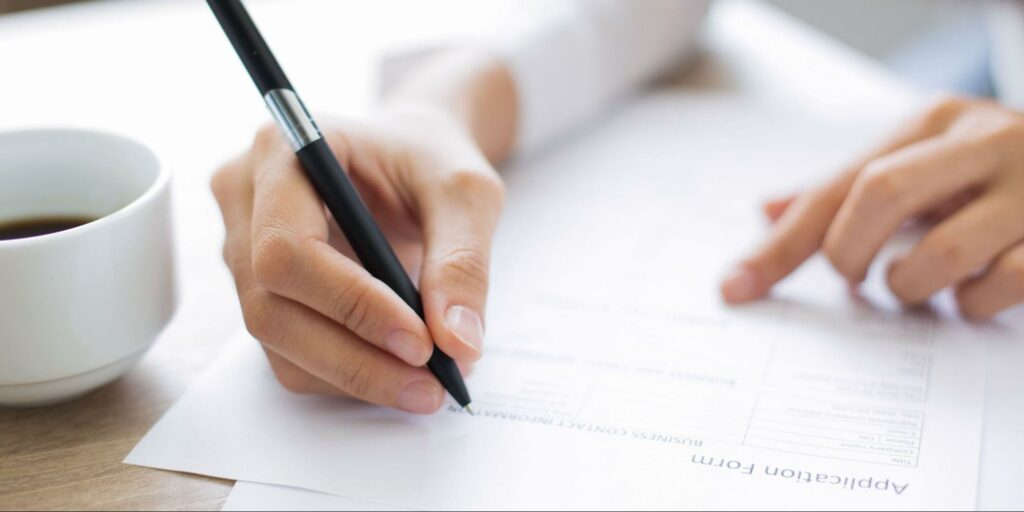 Now that you have your hands on the adoption application form, it's time to dive into the details and provide the necessary information.
The application form will ask for basic information about you. This typically includes your:
full name
contact details
and other personal particulars.
Make sure to fill out this section accurately, as it forms the foundation of your application.
Here are the additional details and information you will be asked to provide in the form:
Referee Details: You will be required to provide the names of two referees. These individuals should be reputable and able to vouch for your character and suitability as an adoptive parent.
It's a good idea to inform your chosen referees beforehand so that they are prepared to respond when contacted.
Medical Information: Your doctor's input is essential. The application form will request medical information from your doctor, which may include details about your overall health, any existing medical conditions, and your general fitness to adopt.
It's advisable to schedule a consultation with your doctor in advance to discuss this requirement.
Permission for Checks: As part of the adoption process, you will be required to confirm your consent for background checks within the application form. These checks encompass a police check and an examination of Oranga Tamariki's care and protection database.
It's crucial to confirm your permission on the form so that these checks can be carried out.
Once you have completed the application form with all the required information, coordinate with Oranga Tamariki on how to submit it. They will provide instructions on the preferred submission method, which may include mailing the form, sending it electronically, or delivering it in person.
Note: If you have any concerns or questions regarding health issues or previous offenses that might affect your application, it's essential to consult with your adoption social worker. They can provide guidance and clarify any doubts you may have.
STEP 3: Attend an adoption education and preparation program.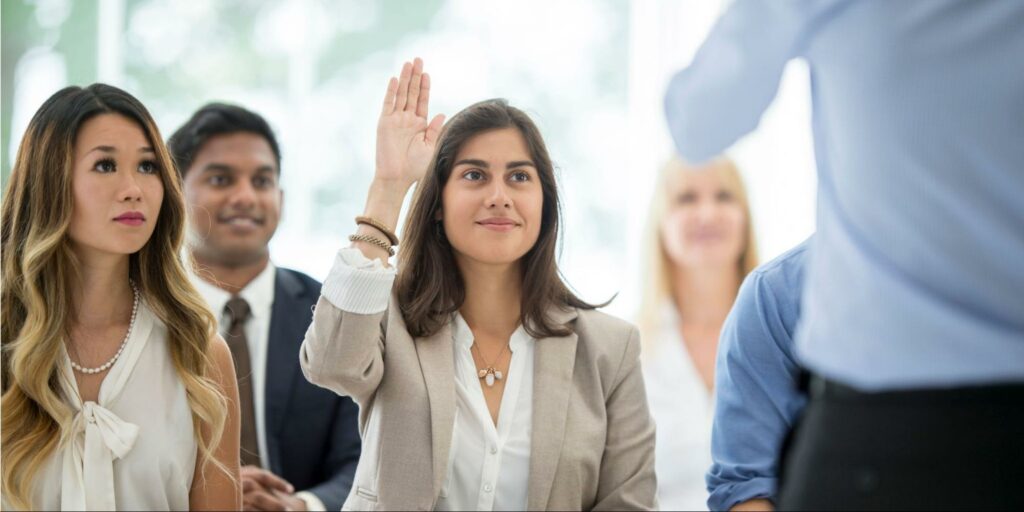 Once your application has been received and reviewed, Oranga Tamariki will extend an invitation for you to attend the adoption education and preparation program.
It's important to note that this invitation is not just a formality; it signifies that your interest in adoption is being taken seriously. Your active participation in this program is of utmost importance.
Here's a brief overview of why:
During the program, you'll explore adoption in greater depth. This includes understanding its various aspects and what it means for you and your family.
The program provides a valuable platform for you to ask questions.
Whether you seek clarification on adoption procedures, legal matters, emotional considerations, or any other related topics, this is your opportunity to engage with adoption experts and gather essential information.
In essence, this step requires your active involvement and attendance at the adoption education and preparation program. It's a crucial part of your adoption journey, aimed at equipping you with the knowledge and confidence you need for the road ahead.
STEP 4: Undergo assessment interviews.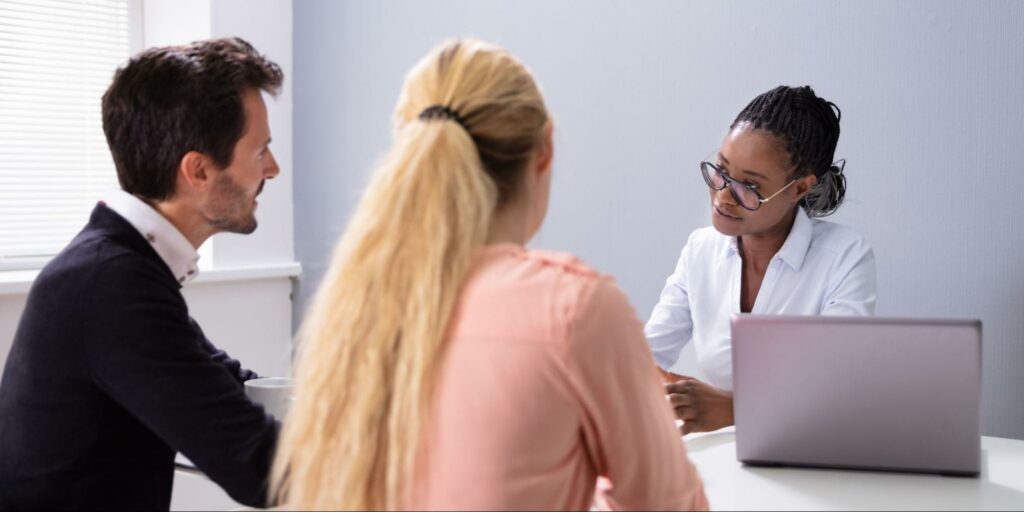 In between the education and preparation programs, you will encounter a pivotal step: assessment interviews. This phase plays a crucial role in determining your readiness and suitability to become an adoptive parent.
It's crucial to actively participate and communicate openly during these interviews. Here's what to expect:
You will be asked to share your:
life story
family dynamics
and details about your living environment.
These discussions aim to provide a comprehensive view of your circumstances.
If any concerns or questions arise during the interviews, the social workers will discuss them openly and work constructively with you to address them.
The interviews follow a structured format, covering various aspects of your motivation, preparedness, parenting philosophy, and commitment to adoption.
Your active participation and willingness to share information play a vital role in this step. Don't fret; just ensure that during this process, you make it evident that you're fully prepared and confident.
STEP 5: Prepare your family profile.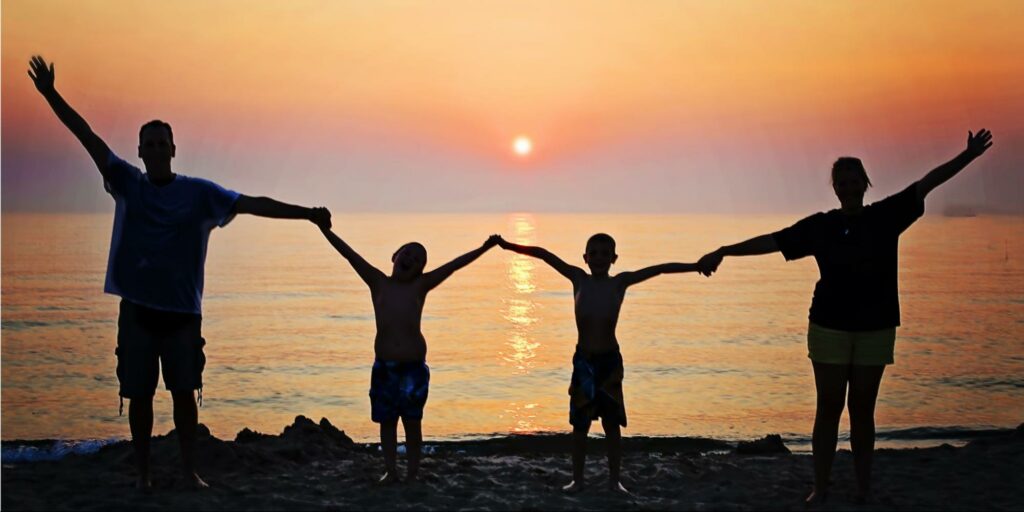 Once you have completed the assessment interviews, the next important task is to prepare a family profile. This profile is a significant step in the adoption process as it provides birth parents with insights into your family and helps them make an informed decision about who to choose to adopt their child.
Here's a rundown of ideas for creating your family profile:
Photos: Start by including photographs that showcase your family. These pictures should provide a visual representation of your family members and your home environment. They give birth parents a glimpse into the life a child would have in their family.
Information: Your family profile should contain detailed information that helps birth parents understand your family better. This includes your interests, lifestyle, and the values you hold dear. Highlight the unique aspects of your family that make it a loving and supportive environment for a child.
Your Adoption Motivation: Share why you want to adopt a child. Be honest and sincere about your reasons and motivations. Birth parents are keen to know why you have chosen adoption and what you can offer their child.
Views on Open Adoption: Express your thoughts and feelings about open adoption. This is a crucial aspect for birth parents, as it provides them with insight into the level of openness and communication you are comfortable with in the future.
Once your family profile is complete, coordinate with Oranga Tamariki to have it added to their records. This way, birth parents who are placing their child for adoption can view your profile and consider you as potential adoptive parents.
If certain birth parents consider your profile, you'll move on to the next step, which involves meeting with the birth parents, who may choose you to adopt their child.
STEP 6: Meet the birth parents.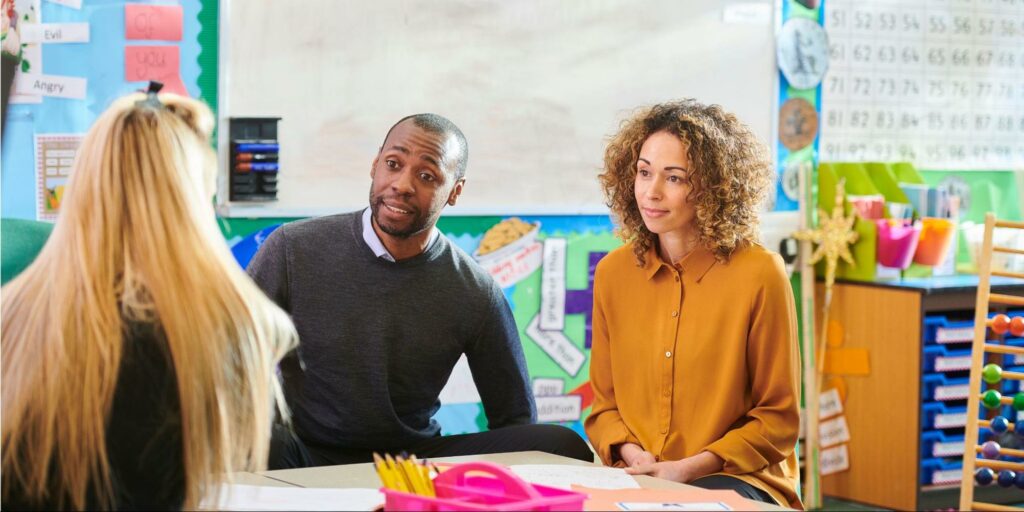 Following the completion of your family profile and its inclusion in Oranga Tamariki's records, the next significant step in your adoption journey is to meet with the birth parents.
Oranga Tamariki will facilitate and arrange this meeting, ensuring a supportive and respectful environment for all parties involved. Your role at this stage is to await communication from Oranga Tamariki if there are birth parents considering your profile and wanting to meet you.
This meeting is a crucial phase that occurs after the birth of the child, and it's essential to be prepared. Here's a breakdown of what this step entails:
Getting to Know Each Other: The meeting with the birth parents provides an opportunity for both parties to establish a deeper connection. It's a time for open and honest conversations, allowing you to learn about each other's values, expectations, and desires related to the adoption.
Decision-Making: This meeting is also the occasion to collectively decide whether to proceed with the adoption. It's a decision that requires careful consideration and mutual agreement. This step ensures that both you and the birth parents are comfortable with the adoption plan.
Discussing Future Relationships: During this meeting, you should also discuss the type of ongoing relationship you'd like to maintain with the birth parents, if any.
Assuming the meeting with the birth parents proceeds smoothly and they decide that they want you to be the adoptive parents, they will sign their consent to adoption (which is at least 12 days after giving birth), initiating the legal process.
STEP 7: Make the adoption legal.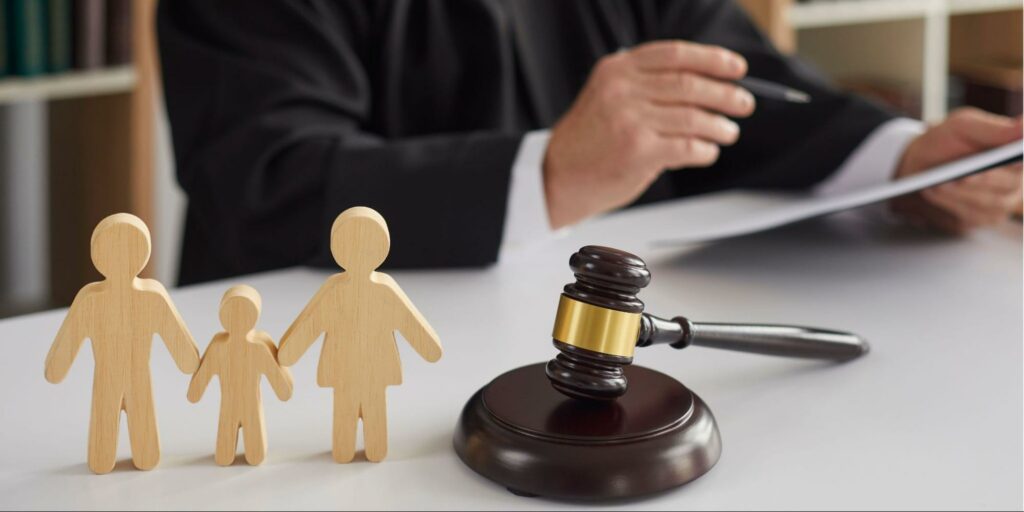 Once you have obtained the birth parents' consent to adoption, it's time to take the necessary legal steps to formalize the adoption. This involves applying for an adoption order from the family court.
Here's a simplified breakdown of how to navigate this step:
Download the Application Form: Begin by downloading the adoption application form: Application for Adoption Order – A3 [PDF, 485 KB]. Ensure that you have access to it for the next steps.
Complete the Application Form: Thoroughly fill out the downloaded form as instructed. Provide accurate information and follow the guidelines. Don't forget to sign it, as your signature signifies your commitment to the adoption process.
Information Sheet for Certain Applications: You'll also need to download and complete the information sheet that accompanies certain applications. This sheet serves to provide additional details that may be required by the court: Information sheet to accompany certain applications – G7 [PDF, 44 KB]
Arrange for the Birth Mother's Affidavit: One essential aspect of the process is obtaining an affidavit from the birth mother: Affidavit of natural mother [PDF, 20 KB].
This document holds significance in legal proceedings. To streamline this step, it's advisable to have your social worker or lawyer assist in arranging for the birth mother to complete and swear the affidavit.
Once you have this affidavit, gather it along with your completed application form and the information sheet.
Filing the Application to the Family Court: With all the required documents in hand, you're ready to file the adoption application with the Family Court. You have several options to choose from:
In-Person Submission: You can submit your documents in person by dropping them off at the appropriate court. Ensure that you have all necessary copies, including one for the court, one for yourself, and one for every person named as a party in your application.
Find your nearest Family Court
Electronic Filing: Alternatively, you can utilize the File and Pay service, which allows you to upload your documents and pay the required application fees online. This method offers convenience and efficiency.
Through Your Lawyer: If you have legal representation, your lawyer can handle the filing process on your behalf. They are experienced in the legal intricacies and can ensure that everything proceeds smoothly.
Completing this step signifies significant progress in the adoption process and brings you closer to welcoming the child into your family. Be sure to follow the prescribed procedures carefully to ensure a smooth transition towards the legal phase of adoption.
What happens after the application?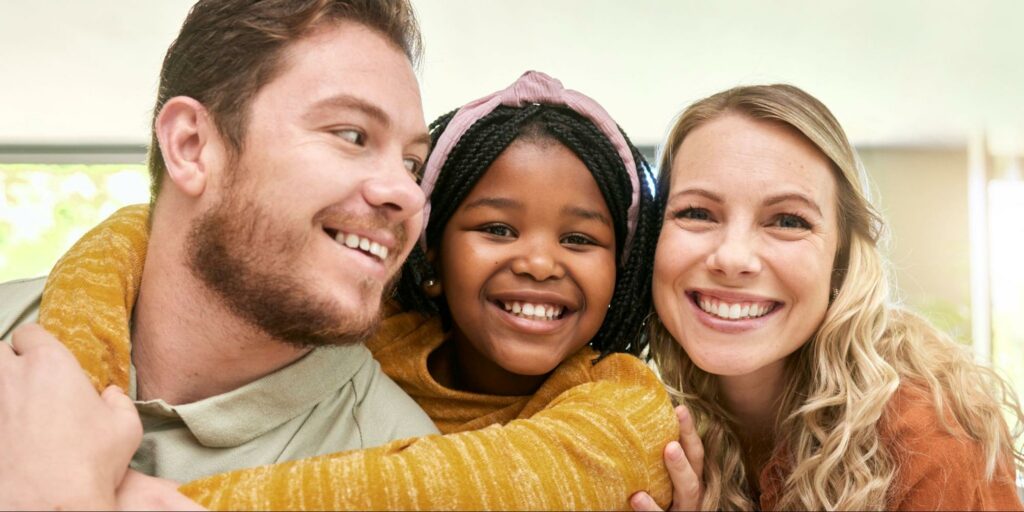 Once you've completed the adoption application and submitted it to the Family Court, the process continues with the court's assessment. Here's what you can expect in the subsequent stages:
Assessment by Oranga Tamariki Social Worker: The court wants to ensure that prospective adoptive parents are suitable and capable. To evaluate this, the Family Court will request a report on the applicants from an Oranga Tamariki – Ministry for Children social worker. This report provides critical insights into the applicants' readiness to become adoptive parents.
Adoption Hearing: If the judge deems that the application has merit, an adoption hearing will be scheduled in court. During this hearing, you have the option to be represented by a lawyer. Additionally, the court may appoint a lawyer to assist if there are legal matters that require clarification.
Interim Order and Final Adoption Order: If your application is successful, the judge will issue an Interim Order. This temporary order grants you the right to act as the child's parents for up to one year.
Social workers from Oranga Tamariki – Ministry for Children may conduct periodic visits to ensure the child's well-being.
You can apply for a final Adoption Order six months after the Interim Order commences (unless the judge permits an earlier application).
Pro-tip: It's crucial to initiate the process for a final Adoption Order before the Interim Order expires. Consider legal representation for a smoother transition through these legal proceedings.
When a final Adoption Order is made, you become the legal parents of your adopted child, and a new birth certificate will be issued for the child.