What can an interior designer do for me?
Interior designers work to maximize the aesthetic value of your space by creating and recommending various elements and layouts.  Due to the many styles and options available to clients, it can be tough to figure out the full capabilities of design professionals.
Luckily, we're here to make things a bit easier with a guide to common interior design services.  For extra help, we've also included resources pertaining to architects, home builders, renovations, and other similar topics.
Explaining Interior Design Services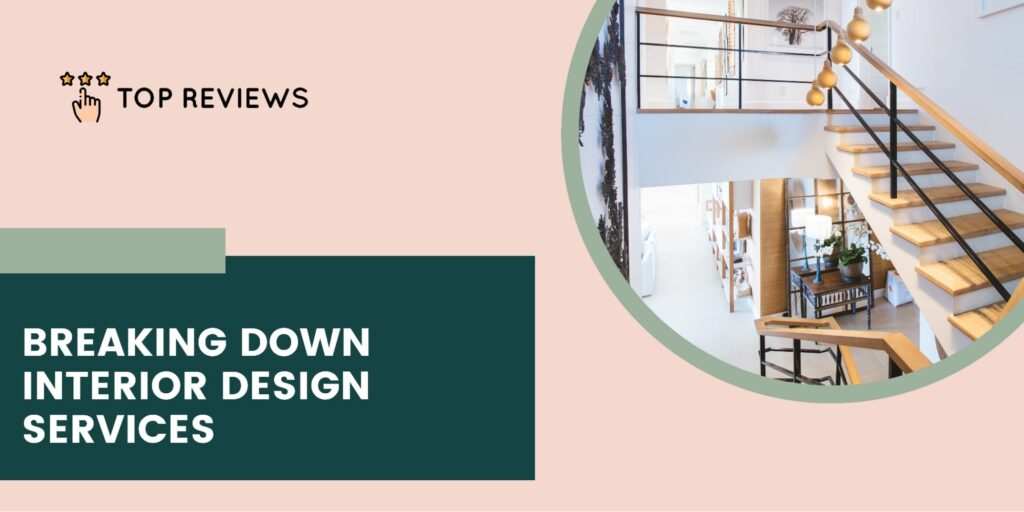 ---
Custom Designs
Most folks who choose to work with a designer usually do so in the hopes of having a custom project made.  This can involve a standard blueprint for a specific space or an actual design for elements within a space.
While architects focus on designing the outside of a home, interior designers, handle almost all aspects of indoor spaces.  They'll often do this by rendering computer-generated designs and drafting software.
Space Planning
When it comes to art sometimes more is less, and it's a designer's job to put this theory into practice. Whether you're renovating your kitchen or redoing your bathroom, working with a designer can help you produce efficient, aesthetically-pleasing spaces.
While it may be tempting to fill your kitchen with hardwood cabinets, extravagant bar lights, and various appliances, a crowded space will often seem cramped and suffocating.  A designer can solve this problem by taking your ideas into account and producing a well-planned layout.
Fixtures and Furniture
Good furniture sets must strike a proper balance between elegant form and function. Interior designers are well aware of this fact, and they often advise clients on what kind of furniture works best with their home's theme.
This advice often extends to other elements such as light fixtures, trim, draperies, and even carpets.  Because of this, it isn't uncommon for some designers to work closely with window treatment companies and carpet layers.
Flooring
Flooring is also an area of responsibility for interior designers as this specific part of a space can set the overall mood and tone.  Depending on how the rest of your space is set up, your designer may recommend tiles, hardwood, or carpets to enhance the overall appeal.
A good interior designer will also take into account the conditions around your home when recommending flooring.  While carpet may be comfortable it can become messy if subjected to lots of traffic, tile on the other hand is great for high traffic spaces but can get quite cold.
Color Schemes
Last but certainly not least, your interior designer also has the job of supervising painters and recommending specific motifs. Much like flooring, the color of a room also has a profound effect on the overall mood.
Depending on your preferences and your designer's artistic sense, you'll likely be presented with a number of options before painting commences.
Before you hire an interior designer, we'd strongly recommend choosing one that shares similar design tastes to avoid any undue complications. With basic interior design services covered, we sincerely hope you have a better sense of what these professionals have to offer.