How does laser hair removal work?
Through various technological advancements, laser hair removal has become an extremely safe and reliable cosmetic process.  But, due to the fact that it is relatively new, many folks often have questions and concerns about how the laser removal process actually works.
To clear up the confusion and make sense of this high-tech cosmetic process, we've prepared a step-by-step guide to explain laser hair removal.  In case you're looking for other cosmetic services, we've also prepared resources for waxing, facials, dermatologists, and cosmetics.
Explaining Laser Hair Removal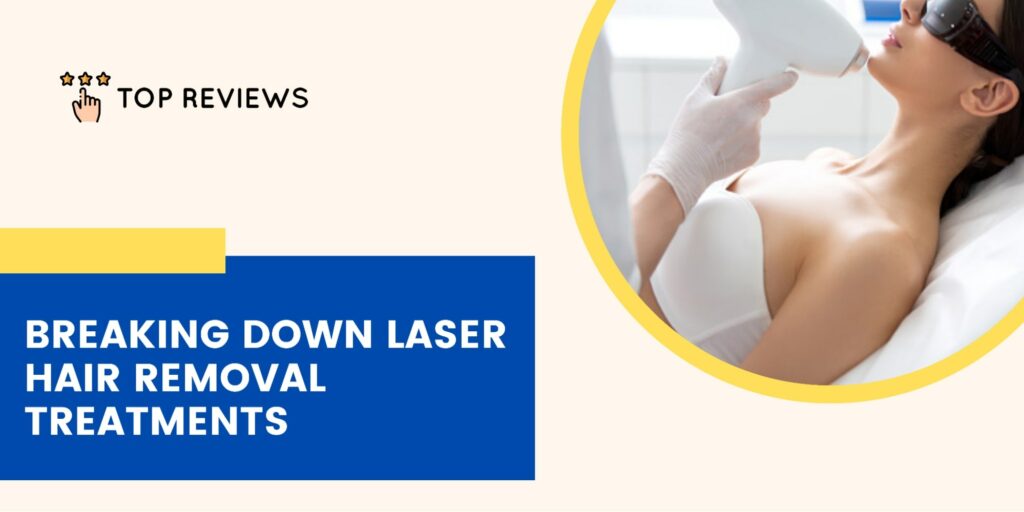 ---
Initial Consultation
Much like a dental procedure or check-up, the laser hair removal process begins with a general consultation.  During this initial step, clients will usually meet with their technician to discuss the process and receive a briefing on what to expect both during and after the procedure.
Patients will usually have their medical history examined to determine that they are indeed fit to undergo laser hair removal. If risk factors are identified the patient will usually be informed of these risks and provided with alternatives to laser procedures.
Beyond this, pre-op consultations also allow dermatologists and technicians to set a patient's expectations.  This includes discussing how to prepare for the procedure and what to avoid doing prior to receiving treatment.
Pre-op Preparation
When preparing for a laser hair removal procedure, dermatologists strongly advise against waxing or plucking hairs.  Patients are usually advised to refrain from these practices for a minimum of four weeks to allow hair follicles and roots to grow.
About a day before treatment, patients can choose to shave the areas being treated to make targeting hair follicles much easier.  Those that choose not to shave may sometimes experience burned hairs which, though normal, can be quite uncomfortable throughout the procedure.
Starting the Procedure
Prior to treatment, patients will sometimes be presented with the option to receive a topical anesthetic to reduce discomfort during the procedure. Depending on the specific area being treated, the amount of pain or discomfort can often vary.

So, for more sensitive areas such as the bikini line, underarms, and inner thighs, it is advisable that patients opt for the anesthetic to make the process as smooth as possible.
Of course, this anesthetic is not mandatory so patients who are accustomed to tattoos and general skin discomfort can certainly receive treatment without anesthetic if they feel so inclined.
Post-op, Results, and Follow-up Procedures
It's perfectly normal to see redness and tenderness around the site of treatment after the procedure has been concluded. From what we can gather, many folks liken the post-op feeling to a mild sunburn.
Like a sunburn, pain and itching can be alleviated using cold compresses and or moisturizers. Hairs that have been treated will eventually fall out over the course of a couple of days or several weeks depending on your skin.
It's worth noting that to be truly effective about 3 to 9 follow-up sessions are recommended. These will usually be spaced out 4 to 6 weeks apart from one another to allow proper healing and ensure maximum effectiveness.
We sincerely hope that this guide was able to alleviate or clear up some of your concerns regarding laser hair removal. If you intend to seek out other cosmetic services, we'd recommend saving this article and its resources for future reference.