Our 5 Picks for Low Interest Credit Cards in NZ
Versatile and handy, a low rate credit card can help clear away your previous debts and save on your purchases. If you need one, we've listed low interest credit cards in NZ here.
There's a wide range of low interest cards available on the market. With differing rates and fees, how do you know which one will suit your situation?
To solve this problem, we've written a detailed guide on low interest cards. It will hopefully clear out any grey areas or questions you may have about them.
Our list of low interest credit cards in NZ will follow after that. Anyway, let's start!
How to Choose Low Interest Credit Cards
A low-interest card is the most reliable credit card for everyday spending, thanks to zero-interest days, low interest, low balance transfer rates, and free account fees.
The key motivation of having this type of card is to maximise your savings, as opposed to earning rewards, cashbacks, or Airpoints Dollars.
So here are the factors to consider before deciding on a low interest credit card:
1. Interest Rate
Interest rates vary from one low rate card to another. But aim to pick one that's 13.50% p.a. or less.
You can actually find a card as low as 9.95% p.a. like Kiwibank's Low Rate Visa. In effect, you can buy goods or services with minimal top-ups, letting you save more.
2. Special Offers
Special offers include interest-free days or zero-interest transfer promos. These give you excellent value for up to a certain time, such as 55 days or 6 months.
But to be able to use them, you have to pay your monthly balance in full or meet a specific purchase criteria. For example you have to purchase at least $1500 or more.
Plan your spending wisely, as after that, the normal interest rate will take over. That interest rate could be high or low, so you should be aware of it.
3. Annual Fee
Another important factor for an affordable credit card is to check its annual fee. Some have it for free, while others have low amounts like $20 or $30 per year.
This is not much of a problem since most low rate credit cards have low annual fees — the perfect tandem.
Steer clear of cards with high annual fees and high purchase rates, or low annual fees but high interest rates. That balance will be expensive to pay off.
4. Balance Transfer
Low interest cards typically are great balance transfer cards. This is due to the fact that they have lower interest rates than other cards.
Furthermore, taking advantage of the balance transfer's zero-interest offer can help you save even more.
There are different balance transfer offers for each card. Be it a 0% or 1.99% transfer rate for 6 months, you can find options, but watch out for the interest rate that will pack on.
5. Card Security
In using the card, you want to feel safe and secure in making purchases or withdrawing at an ATM.
Therefore, it would be great to have a card with security features. It should let you temporarily block or unblock the card, or monitor your spending via online or the app.
6. Credit Limit
It helps to lower your credit limit, if possible, so that you can use the card more on the essentials. This way, you'll be spending less even with the standard interest rate applied.
Low Rate Credit Cards in NZ
With an idea of how to choose a low interest credit card, let's round up low rate credit cards in NZ!
1) BNZ Lite Visa Card
For Secure Low Rate Credit Card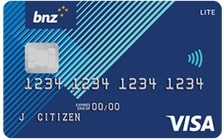 Low interest rates of 12.90% p.a. and a lean $15 account fee half-yearly… The BNZ Lite Visa Card is a great card to use to pay off your ongoing balance with the least cost.
With it, you can enjoy an interest-free period of 55 days while buying something you've wanted, or making up for your payments.
Paying is easy and simple with Apple Pay or Google Pay for secure, contactless purchases. These can be for transactions in-store, in-app, and online.
In addition, the Lite Visa card keeps you safe when you're withdrawing or depositing at a BNZ ATM. Through its liquid-encrypted tech, you will be duly informed if someone has copied your card.
Also, you get a Zero Fraud Liability guarantee, which doesn't hold you accountable for fraudulent charges on your card.
Pros
Low purchase interest rate
Lean annual fee
Interest-free period of up to 55 days
Apple Pay & Google Pay Ready
Zero Fraud Liability guarantee
Cons
No rewards or bonuses
High cash advance rate
2) Kiwibank Low Rate Visa
For Overall Low Interest Credit Card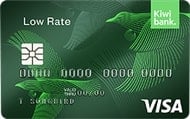 Kiwibank Low Rate Visa delivers as one of the most impressive low rate credit cards in NZ. It has a champion 9.95% interest rate on purchases and 1.99% balance transfer rate for 6 months.
The card only requires you to pay $15 per 6 months and has up to 55 interest-free days. To qualify, however, your statement balance has to be paid in full for each month.
With them, you'll maximise your savings and pay off your debts quicker. Although interest rates change, it's only a small difference for you to continue enjoying the card.
And for the minimum payments, you should pay at least 5% of the monthly balance or $10, whichever is more.
Pros
Market-leading 9.95% interest rate
Fair cash advance rate
Interest-free period of up to 55 days
Low account fee
Just 1.99% balance transfer rate for 6 months
Cons
Interest rates are subject to change
No rewards or bonuses
3) ASB Visa Light
For Zero-Interest and -Fee Credit Card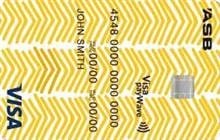 Need a low interest credit card that's economical for the short or long term? If so, then we strongly recommend the ASB Visa Light.
You needn't pay an account fee — seriously, never. Whether that's for yourself, a joint, or an additional account, it's all zero and free.
Balance transfers are more than welcome, as you get 0% fixed interest over 6 months. After that, the normal purchase rate of 13.50% will be applied to the new transferred balance.
And if you're spending more than $1000 or up, the Smart Purchase has you covered with 0% interest, again for 6 months.
The only downside would be the 22.95% cash advance rate, so be careful when you're transferring funds or withdrawing cash.
Pros
Economical for the short or long term
Relatively low interest rate
0% fixed interest on purchases of $1000 or more for 6 months
0% fixed interest on transferred balance for 6 months
No account fee — ever
Cons
Very high cash advance rate
Customer Reviews
ASB Visa Light is an excellent low-rate card for everyday use, given its low purchase rate, Smart Rate feature, and zero account fees.
In Scoop Business's interview, ASB credit card head Glen Martin said this:
"The world's changed, so we've adapted our newest card for our customers – it provides flexibility and savings for everyday use and big ticket purchases."
Furthermore, he also said:
"ASB Visa Light is the card for everyday use if you don't want rewards and are not paying off your credit card each month."
4) Co-operative Bank Fair Rate Credit Card
For an All-Rounder Low Rate Credit Card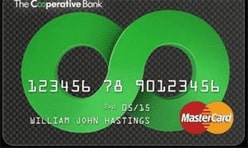 Never leave your home without the Co-operative Bank Fair Rate Credit Card. It features a fair 12.95% purchase rate, cheap annual fee, and zero-interest days!
As long as you've entirely paid your monthly dues you are qualified for the 55 days interest-free. Likewise, transferred debts have to be paid in full for you to be eligible.
You can even prevent those with bad intentions from getting something out of your card by blocking them outright. You can do so through Internet banking or the mobile app for the card.
Also, you can check your purchases, order a new card, request to increase or decrease your credit limit, all done online.
Pros
Attractive interest rates
55 days interest-free
Low account fee
Block your card through internet banking or mobile app
Mastercard Zero Liability insurance
Cons
Floating interest rates
No rewards or bonuses
Transferred balance must be paid before you can enjoy zero-interest days
5) The Low Rate Credit Card from American Express
For Low Interest Credit Card with Plenty of Benefits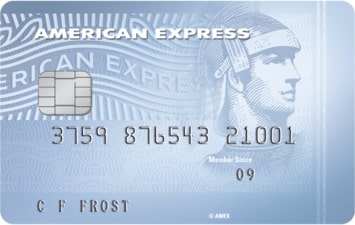 The Low Rate Credit Card from American Express delivers an ultra-low 2.99% interest rate for 6 months. It is also backed by a fraud protection guarantee whenever you shop online.
After the first 6-months, the card's interest rate will go up to a competitive 12.69% rate. Not bad at all, compared to the other options.
Aside from this, it has an interest-free period of up to 55 days. The condition being that you've settled your monthly statement in full, of course.
Furthermore, it's quite handy to have an American Express card, as it can be used at many places. For instance, shopping outlets, airlines, restaurants, gas stations, and groceries.
Unfortunately, it doesn't let you transfer funds from another card. For this, there are other credit card options, though.
Pros
2.99% interest rate for the first 6 months
Interest-free period of up to 55 days
Online fraud protection guarantee
Flexible payment
Amex cards are accepted in tens of thousands of locations
Manage your account anywhere
24/7 customer support
Cons
$59 annual fee
No balance transfers
Customer Reviews
The Amex low rate credit card has other useful benefits as well. These include free additional cards, emergency card replacement, and a top-class customer service.
Also, here's a summary from an independent reviewer site, creditcard.co.nz:
"A simple, low rate credit card with an affordable annual fee, backed by excellent customer service, easy accessibility and an introductory purchase rate of 2.99% p.a. for the first six months."
And there you have it for low interest credit cards in NZ. You can use these credit cards to pay off your previous balance or purchase items at exceptionally low rates!
Has everything about the topic been crystal clear? If you have any questions or suggestions, just leave us a comment, and we'll get back to you as soon as we can.
If you feel like trying out your new card while dining, by the way, try some of our restaurant lists. For instance, you can go to one of the Italian restaurants in Tauranga, and use your low rate credit card to pay!