What can I do to keep my living room clean?
For many folks, the living room is the centerpiece and main entertainment space of their household.  This area hears the most conversations, sees the most interactions, and receives the highest amount of foot traffic.
Because of this, it can be tough to keep your living room clean and presentable all throughout the day. So, to make things simpler, we've prepared a guide containing various tips on maintaining your living room.
To help you in your efforts, we've also included some resources pertaining to carpet cleaners, furniture cleaners, and household maintenance services.
Tips for maintaining a clean living room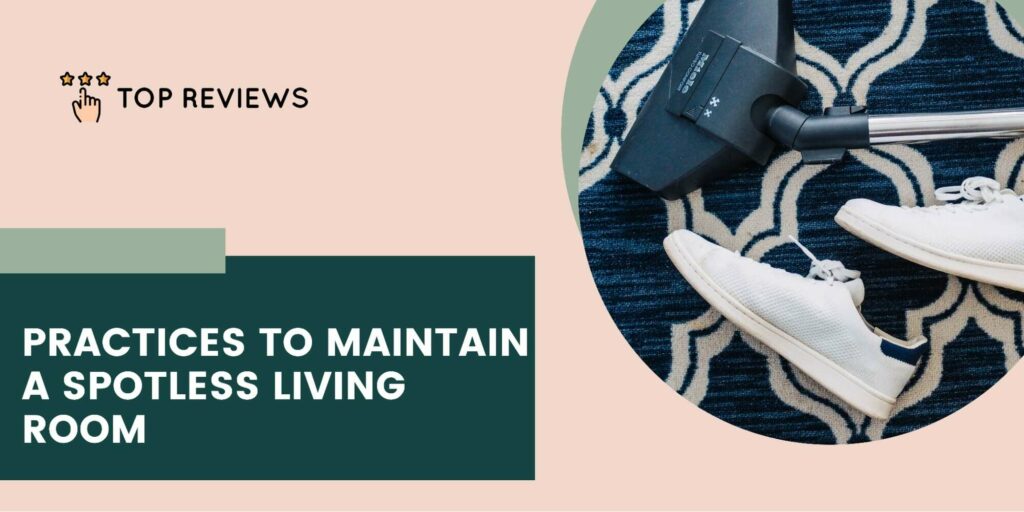 ---
Keep a squeegee handy for pets
Those who live with pets will be familiar with the clumps of hair that cling to furniture and carpets as a result of constant shedding. Due to the properties of pet hair, it can be tough to remove every last trace using vacuums, lint rollers, and other traditional cleaning tools.
So, for a quick and efficient way to clean pet hair all around your living room, we'd recommend grabbing your window squeegee and doing a quick pass over the area.  The rubber-coated edge on squeegees makes them great at picking up pet hair effortlessly.
Invest in shelves and organizers
A disorganized living room can look quite messy and unappealing with various books, remotes, and items strewn about everywhere. To organize things and add character to your living room, you may want to consider investing in bookshelves or organizers.
Both shelves and organizers allow you to store your belongings in a clean and presentable manner.  This ultimately makes your living room more organized which also creates a cleaner look.
Use vacuums and clean your carpets
As we stated earlier, your living room often sees quite a couple of folks come and go all throughout the day. This can lead to dirt, dust, and grime being tracked onto your carpets and slowly building up.
To address this, we'd recommend pulling out your trusty vacuum cleaner and doing a couple of passes over your living room carpet or rug.  If that's not enough, one tried and trusted method is to rent a Rug Doctor for a DIY professional carpet cleaning.
Clean light and clean often
While it may not keep your living room clean indefinitely, clearing up some clutter can certainly help it stay cleaner for a longer period of time. This can be as simple as picking up a duster and wiping away dust or putting away used books and tv remotes.
Much like how mechanics perform routine maintenance on cars, tidying up your living room every now and then can be much more effective than waiting until the room actually looks like it needs to be cleaned.
If all else fails and you simply don't have the time or energy to clean your living room after a long day, there are plenty of professional cleaners who can do a fine job. To save yourself the trouble you can enlist the help of these cleaners in exchange for a reasonable service fee.