5 Must-Haves for Any PC Gamer
PCs are one of the most popular gaming platforms in the world with an estimated 1.75 billion PC gamers worldwide. Thanks to their widespread popularity, many products have emerged to enhance PC gaming experiences.
Making sense of these products and determining their worth can be quite difficult on your own. So, we'll be going over several must-have gadgets along with some resources on where to find them.
PC Gaming Necessities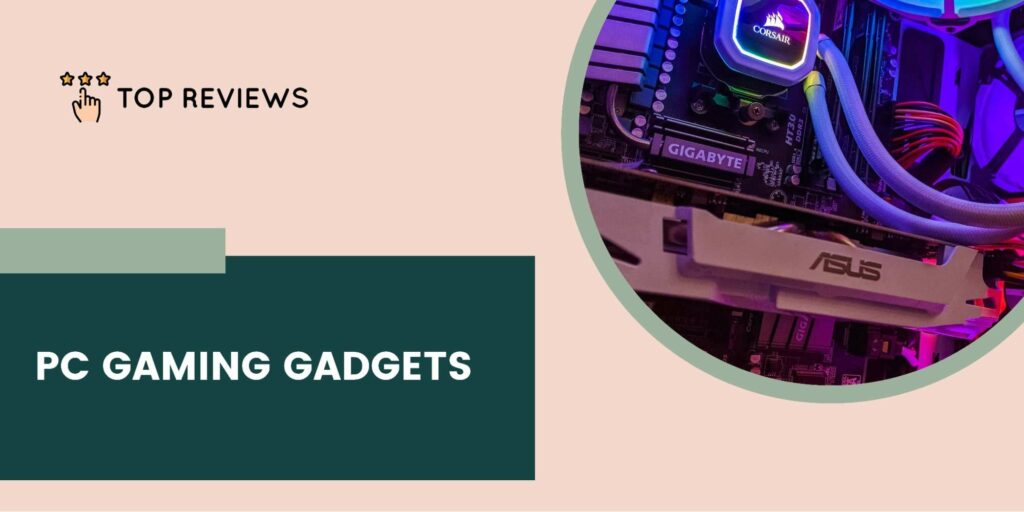 ---
Gaming Mouse & Keyboard
Whether you own a laptop or desktop, a gaming-oriented mouse and keyboard are essential for high-level gaming.  These tools are specialized for videogames and they are built to handle extensive daily usage.
In addition to this, the above computer equipment also uses sensors and switches that are far more optimized compared to standard commercial mouses and keyboards. This results in faster response times, and more accurate inputs.
Game Room Furniture
To keep your gaming setup organized and comfortable, you should consider investing in a computer desk and a gaming or office chair. While this may seem unnecessary we can tell you from experience that sitting in a rigid, non-ergonomic seat can wreak havoc on your back.
Additionally, you can also look for a cooling fan, AC, or heat pump, to keep your gaming room comfy no matter how hot or cold the day gets.  As an extra benefit, these appliances can also help cool your gaming machine during particularly intense play sessions.
Security and Software
Since many PC games make use of online features, it often pays to have a safe and secure network.  This can be accomplished by making use of a VPN service as well as an antivirus software.
Having a reliable VPN will also allow you to access region-locked services and download content from other countries.  In certain cases, a VPN can also reduce your network latency and provide a faster internet connection.
Gaming Monitor
Standard computer monitors are capable of rendering decent video game graphics.  But, most commercial models will be unable to replicate the vivid colors and depth of a true gaming monitor.  
If you'd like to heighten your game immersion, a proper monitor will certainly help. Although they can be quite pricey, gaming monitors make up for it by providing unparalleled video quality and extremely high refresh rates.
Sound System
While we don't expect you to go out and buy a soundbar, having a proper sound system for your gaming PC will certainly make your experience more enjoyable.  Now before you scour the internet, it should be noted that high-end sound systems can cost quite a pretty penny.
If you're shopping on a budget, a more affordable alternative to a premium set of speakers would be some decent headphones.  Most new models are capable of delivering extremely good sound quality, and they can also provide you with a competitive edge in online matches.