What are the phases of an interior design project?
Interior designers are extremely handy when you need an expert touch for a commercial or residential space.  But, if you've never worked with a designer before, it can be tough to know just what to expect.
To enlighten you on the design process, we've prepared a guide outlining the basic steps of interior design projects.  As a little bonus, we've also included resources for home builders, renovations, architects, furniture, and other similar topics.
Interior Design Steps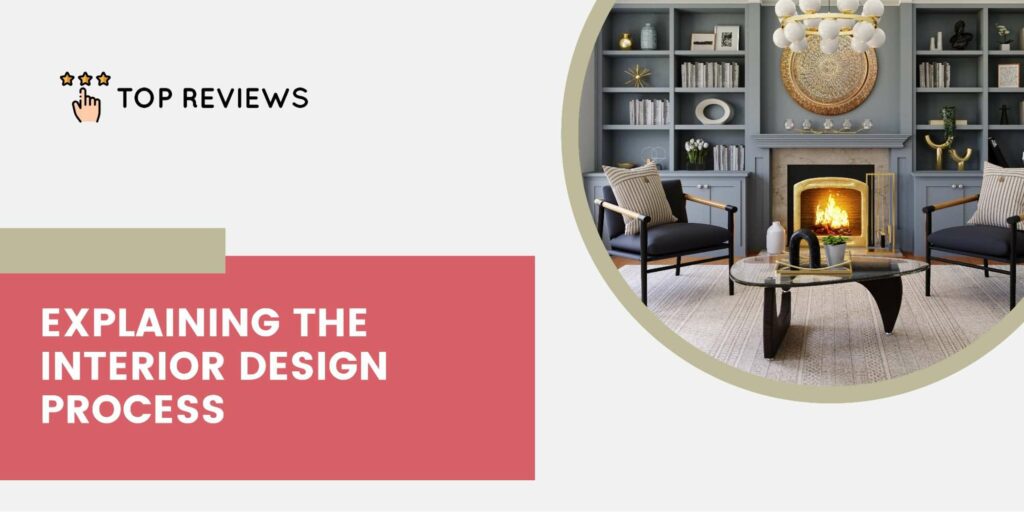 ---
Strategic Planning
The initial phase of interior design begins with the designer studying the potential project area. Following this, the designer and the client will sit down to hash out ideas and create a more concrete design idea.
During this phase, designers strive to learn as much as they can about the client and what they expect. It isn't uncommon for designers to ask about a client's daily routine in order to build them a space that compliments it.
Ultimately this phase culminates in creating a proper idea of what the space will look like and how it will fit with the client's lifestyle
Conceptual Development
Once a solid idea has been formulated, the designer will then move on to sketching the space to give their client an abstract sense of their mental image. This involves realizing the elevation of specific areas, determining the size of certain elements, and painting a general picture.
While the specifics may differ among designers, some will choose to begin making basic floor plans during this phase.  It's worth noting though that any floor plans made during this stage of planning are far from the final product.
Design Development
Design development involves taking basic sketches or floor plans and taking them to the next level through the use of computer-aided software and drafting programs.  During this phase, your designer will also make sure that your design blends with the architecture of your structure.
Ultimately, by the end of this phase, your floor plans should be finalized and the technical specifications of your space should be complete.
Construction Documentation
An interior designer's job does not end with handing in finished designs. In most cases, they are also responsible for distributing these designs to the proper contractors during the second to last phase.
For painters, this means providing them with color palettes and outlining the proper areas to be painted.  For carpet layers, this could include providing them with a sample of the proper material and specifying what sections of the floor must be covered.
Administration
Last but not least, when all the contractors have received their instructions, construction can finally begin. The administration phase involves overseeing construction to make sure everything is being carried out according to plan.
Designers will periodically conduct inspections to ensure that the project is properly constructed from beginning to end.
While many designers will add more steps to customize projects according to their style of design, the phases mentioned above do a good job of outlining the basic process.
Now that you're familiar with the interior design process, we hope you'll be more comfortable working with an interior designer of your choice.