6 Popular Symbolic Tattoos and Their Meanings
Tattoos carry great meaning throughout various parts of the world. But in New Zealand, this concept is taken to the next level by using "Ta Moko" (traditional tattoos) as records of heritage, social status, and lifestyles.
Because of the culture surrounding traditional tattoos, many tourists in the land of the Long White Cloud have it at the top of their to-do list.
To help you get a grasp of the meanings behind some popular forms of ink, we've made a quick, comprehensive guide. Throughout this guide, we'll also provide you with some basic examples for each tattoo.
Breaking Down the Ink
---
Before we dive in, it's important to outline the main differences between Ta Moko and Kiri Tuhi, the two types of Maori tattoos. Ta Moko refers to tattoos placed on the face and this style is only reserved for those of Maori descent.
Kiri Tuhi on the other hand refers to tattoos on the body and arms. Almost all Maori tattoo artists will be happy to create Kiri Tuhi designs for non-Maoris as this style is perceived as a way to respectfully share the traditional tattoo culture with outsiders.
Linear Patterns
Both Ta Moko and Kiri Tuhi will make use of specific line patterns to fill abstract shapes and figures.  Depending on the type of design, these patterns will carry certain meanings pertaining to the wearer.
Since there are several different types of patterns we've prepared a table with the most common patterns
| Tattoo Example | Traditional Name | Meaning |
| --- | --- | --- |
| | Pakati | Known as the dog skin cloak, the pakati pattern symbolizes courage and strength. This pattern was traditionally tattooed on warriors |
| | Hikuaua | As a depiction of a mackerel tail, this pattern is often associated with a region known as Taranaki. Hikuaua symbolizes prosperity |
| | Unaunahi | This fish scale pattern is tattooed onto wearers in order to represent abundance and health. |
| | Ahu ahu mataroa | Ahu ahu mataroa is often a symbol of athletic prowess and physical achievements. |
| | Taratarekae | The taratarekae pattern is inspired by whale teeth. Whales, in general, are taken as symbols of strength and sensitivity. |
Manaia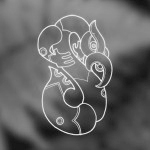 In Maori culture the Manaia is a spiritual guardian imbued with supernatural powers. These figures are typically shown as humanoid entities carrying the head of a bird, the body of a man, and the tail of a fish.
These figures act as protectors and providers often guiding spirits to the right place in the afterlife.
Hei Tiki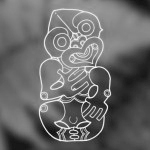 Hei Tiki is commonly associated with good luck and is often viewed as a sort of charm.  These figures were also symbols of fertility and were typically carved into good luck charms using greenstone and other precious rocks.
Koru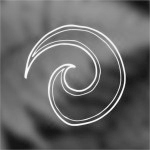 The Koru or spiral is representative of fresh starts, development, and harmony.  This design came from the image of an unfurled fern leaf which is most likely a result of the many ferns that cover the beautiful New Zealand countryside.
Hei Matau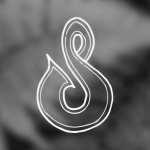 Hei matau is derived from the shape of the traditional Maori fish hook and is often associated with prosperity. Along with this, the fish hook also symbolizes strength, determination, and good health.
Single, Double, and Triple Twist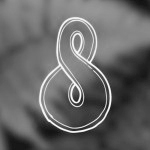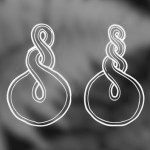 The single twist is a symbol for life and eternity but its meaning changes significantly when additional twists are added.  The double and triple twists represent matrimony between people and cultures for all eternity.
These designs are extremely popular among many Maoris due to the heartwarming symbolism behind them.
Now before you go and pick a design for your next piece of body art, it's important to make sure that your skin is up to the task, especially if it's your first time.  This can be accomplished with a quick visit to your local dermatologist.
For reference, we've prepared several lists for skin doctors in Wellington, Tauranga, Christchurch, and Auckland.
Whether you're of Maori descent or not, the Maori culture offers tons of unique designs to choose from. To make sure you get a piece that truly suits your tastes we'd recommend keeping this guide handy as you work with an experienced tattoo artist.
To make things easier, we've taken the liberty of gathering some useful links for tattoo artists in Wellington, Auckland, and Christchurch.