How Does Safe Asbestos Removal Work?
Though its properties as an insulator made it useful for home building, the hazardous nature of asbestos makes it unsafe when exposed.  Unfortunately, its widespread use in the 30s, 40s, and 50s has resulted in many buildings still containing some form of asbestos.
To enlighten you on the asbestos removal process, we'll be covering common industry safety practices.  We'll also provide some useful resources relating to asbestos removal services and the like.
How to Safely Remove Asbestos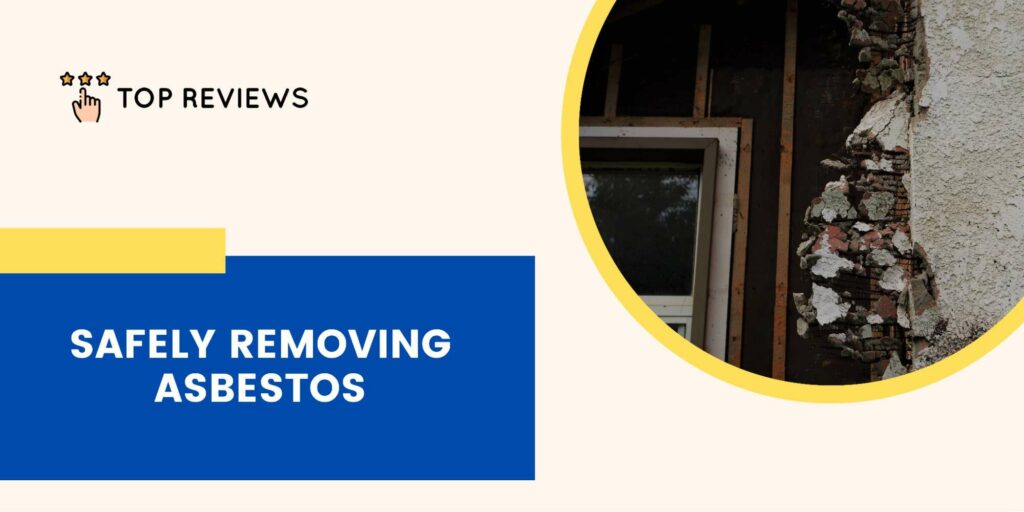 ---
Prepare the work area
Prior to any preparation or removal, it's important to have all the necessary safety precautions in place.  This includes wearing full-body protective suits as well as industry-standard respirators 
Professional asbestos removal starts by clearing the work area of people, pets, furniture, and personal belongings. All other surfaces or objects that cannot be removed should be lined with polyethylene film and fastened firmly with adhesive tape.
For pipes lined with asbestos, protective film should also be laid out below to catch any dust or residue that comes free. This will ensure an easier clean-up process after the removal has been completed.
When it comes to particularly problematic piping systems, the help of an asbestos-certified plumber can make jobs much easier.  To make things easier we've compiled a list of plumbers in Howick, Christchurch, Papamoa, Pukekohe, and Hastings.
Begin removing asbestos materials
Depending on what materials must be removed, different procedures are followed. Still, all of these processes put an emphasis on minimizing the amount of asbestos dust produced in order to reduce unsafe exposure.
For materials that must be forcibly removed through sanding or chipping, industry guidelines recommend soaking the area with water using a low-pressure stream of water. The use of power tools is also discouraged and the use of hand tools is preferred.
During cleaning it is also recommended that technicians soak their protective suits in order to decrease the likelihood of asbestos dust sticking to the skin. Over the course of removal up until the completion of clean up, water should be used liberally to reduce asbestos dust.
Vacuum asbestos residue and dispose of used asbestos sheets
When removal has been completed, it is also the technician's job to clean up any accumulated dust. Under no circumstances should third-party cleaners be tasked with cleaning asbestos unless they are fully certified and licensed under WorkSafe New Zealand.
Cleanup begins by vacuuming any dust or debris that has blanked the workspace and the surrounding areas. Ideally, there should be minimal dust and debris thanks to the liberal use of water to dampen the asbestos materials.
Asbestos should be collected and deposited into specialized asbestos waste bags to avoid the likelihood of hazardous materials being left behind. Vacuums should also be fitted with a HEPA filter and bag and any collected waste should be deposited directly into the asbestos waste bag.
Last but not least, protective gear should be carefully removed and placed in separate asbestos waste bags.  Technicians are required to shower immediately after completion and the local health protection officer should be called for inspection.
That wraps up our quick guide to safe asbestos removal. We would highly discourage anyone from attempting asbestos removal on their own as the health risks associated with asbestos are often life threatening.
Instead, we'd recommend working with a professional asbestos removal service as these technicians are the only individuals fully equipped and trained to remove asbestos with little to no risk to themselves or others.