10 Fantastic Summer Activities for Kids in Auckland
Summer is the time for kids to do outdoor activities, enjoy the weather, have adventures, and make a lot of good memories! In this article, we present you with a comprehensive list of fun things kids can do in Auckland during the summer.
1. Spend a fun day at Sculptureum.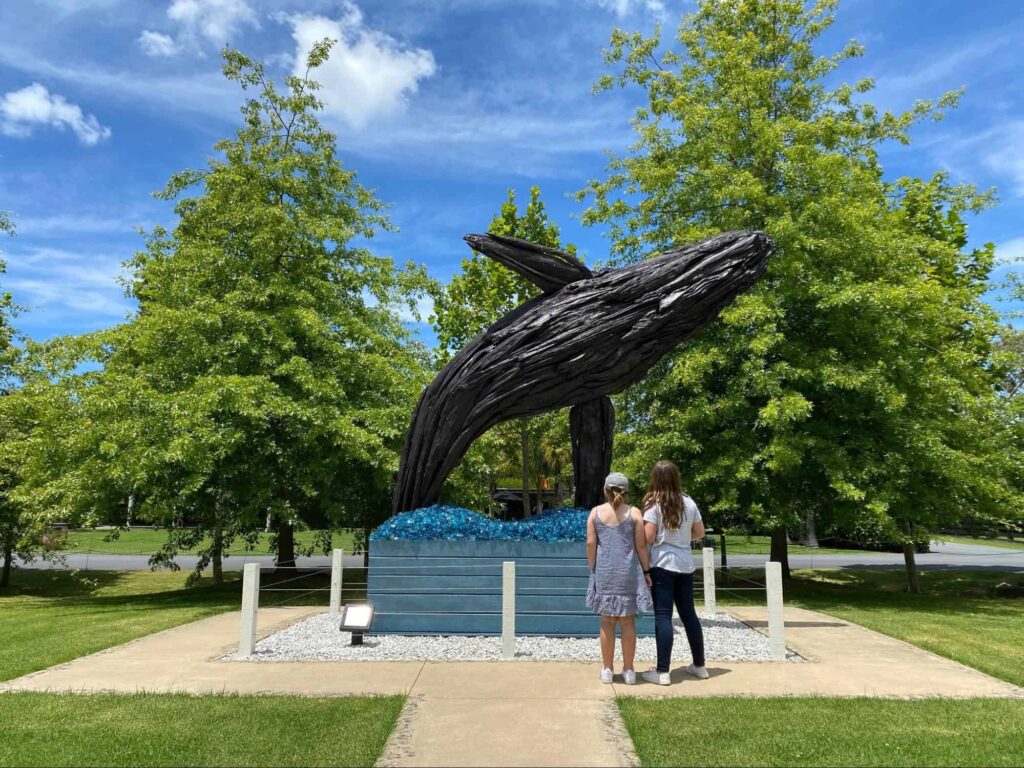 Image from Sculptureum
| | |
| --- | --- |
| WEBSITE | https://www.sculptureum.nz/  |
| ADDRESS | 40 Omaha Flats Road, Matakana 0986, New Zealand |
| CONTACT DETAILS | +64 9 422 7375 |
| OPERATING HOURS | Monday-Sunday (10 AM-4PM) |
| COST | Prices vary per activity. Check here.  |
If you want to wow your kids and fuel their creativity this summer, a fun trip to the Sculptureum is a good choice. The owners of the place, Anthony and Sandra Grant, wanted to create a destination to ignite the mind – and we can attest that it does.
The Sculptureum offers a unique art experience with hundreds of works on display. They have six indoor art galleries and 3 sculpture gardens.
The art galleries have different fun themes and the gardens have a unique mix of sculpture, artwork, palm trees, and other kinds of art.
This garden-and-galleries experience will take around 2 hours to explore and is 1.4 km long. They have flat pathways, so it's accessible.
The Sculptureum is also home to a wide range of animals. They have exotic birds, rabbits, turtles, and pigs.
Their rabbit feeding and animal encounter experiences are a hit with younger kids. Overall, it's great fun for the whole family. 
2. Visit Auckland Zoo.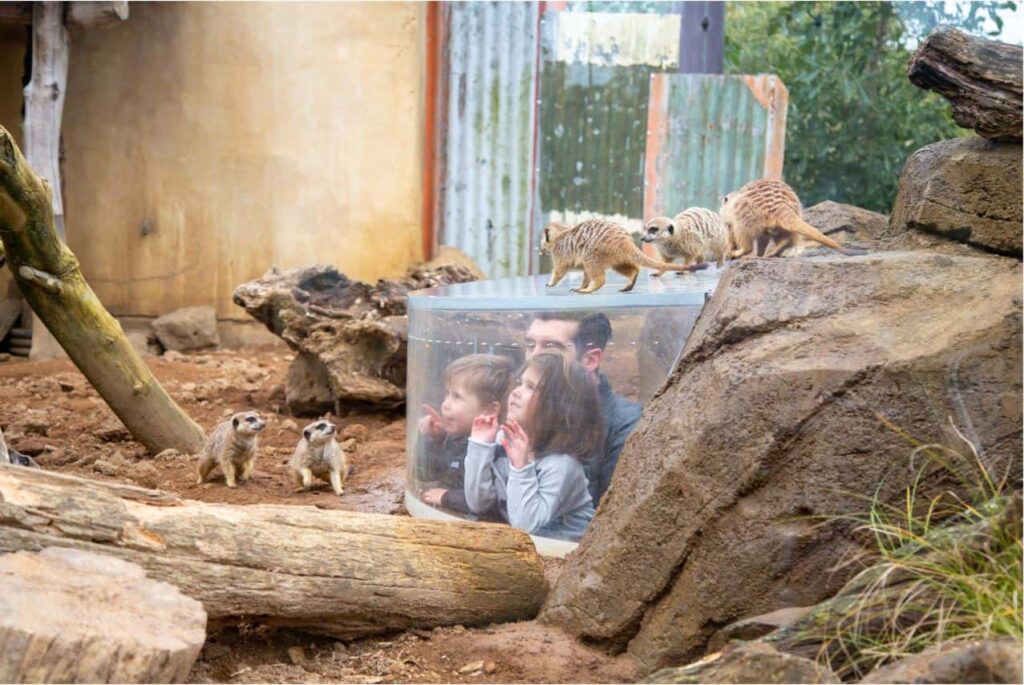 Image from Auckland Zoo
WEBSITE
https://www.aucklandzoo.co.nz/ 
ADDRESS
Motions Rd, Auckland 1022, New Zealand
CONTACT DETAILS
+64 9 360 3805
OPERATING HOURS
Monday-Sunday 9:30 AM-5:30 PM
COST
Adult (15 years +)- $24
Child (4 – 14 years)- $13
Senior (65 years and over)- $19
Student (I.D. required)- $191
Adult + 2 Children- $452
Adults + 2 Children – $652
Adults + 1 Child- $55
Take advantage of the great weather and go to the zoo with your kids. Aside from the fact that the zoo has always been an exciting place, the experience is also very educational.
It's a great opportunity to teach kids about the different animals, their habitat, behavior, and other interesting facts. Auckland Zoo has over 144 different species and around 1400 animals.
They have the largest diversity of wildlife in the whole of Aotearoa, New Zealand. They'll see rhinos, elephants, giraffes, red pandas, exotic birds, snakes, lizards, meerkats, and other animals.
For a sneak peek into the animals that call Auckland Zoo their home, you and your kids can check out this link. 
Auckland Zoo is also a great place to host your kid's next birthday party. Check out the details here. 
3. Play laser tag at Megazone West Laser Tag.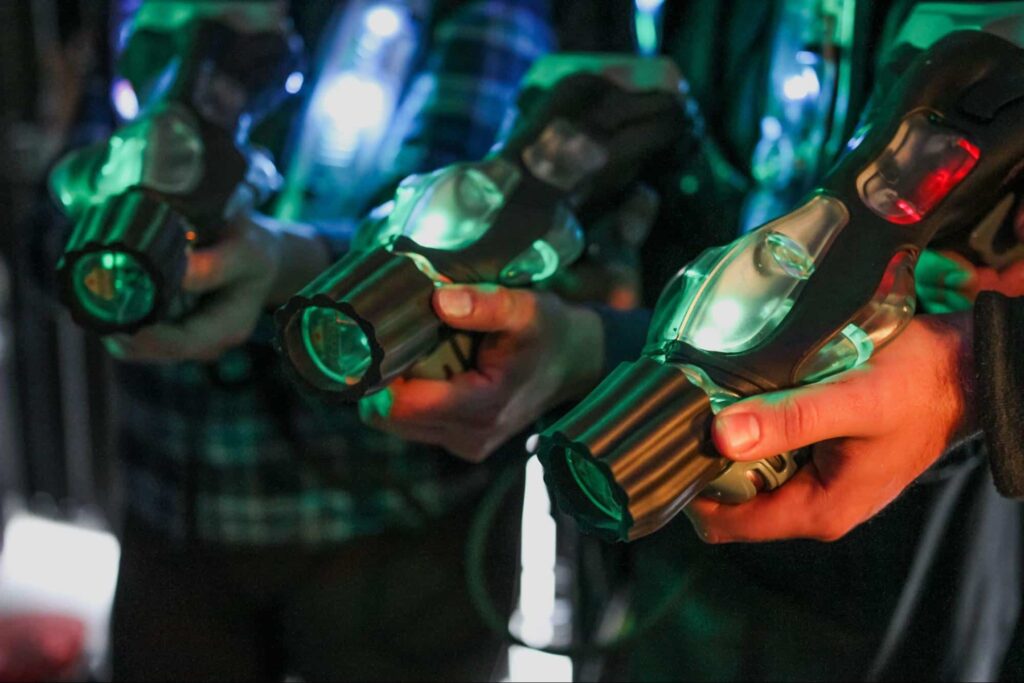 WEBSITE
http://www.lasertagwest.co.nz/ 
ADDRESS
3094 Great North Road, New Lynn, Auckland 0600, New Zealand
CONTACT DETAILS
+64 9 820 3900
OPERATING HOURS
Monday- (4 PM-7 PM);
Tuesday-Friday (4PM -9 PM);
Saturday (10 AM-10 PM);
Sunday (10 AM-6PM) 
COST
Laser Tag: 
Single game: $14
Single game (group price): $13 per person
Two games: $26 per person
Two games (group price): $24 per person
Laser tag is a great activity for kids because it encourages physical activity, team work, and develops fine and gross motor skills. If your kids enjoy a little friendly competition, then why not take them for a game or two at Megazone West Laser Tag?
The whole place is bathed in blacklight and peppered with glowing murals. It really gets you in the mood to play and immerse yourself in the experience.
This venue is perfect for big groups because it can take up to 32 players, making it a great place for birthday parties and events.
They even have a viewing area there so you can see how the game plays out. This venue was selected as the host of New Zealand Laser Tag Invitationals in 2020 so you know that they have a killer setup waiting for you.
Megazone West Laser Tag also offers virtual reality, arcade games, and bumper cars onsite. So it's a one-stop-shop for fun activities for young people. 
4. Go biking at Samuel Miller Reserve.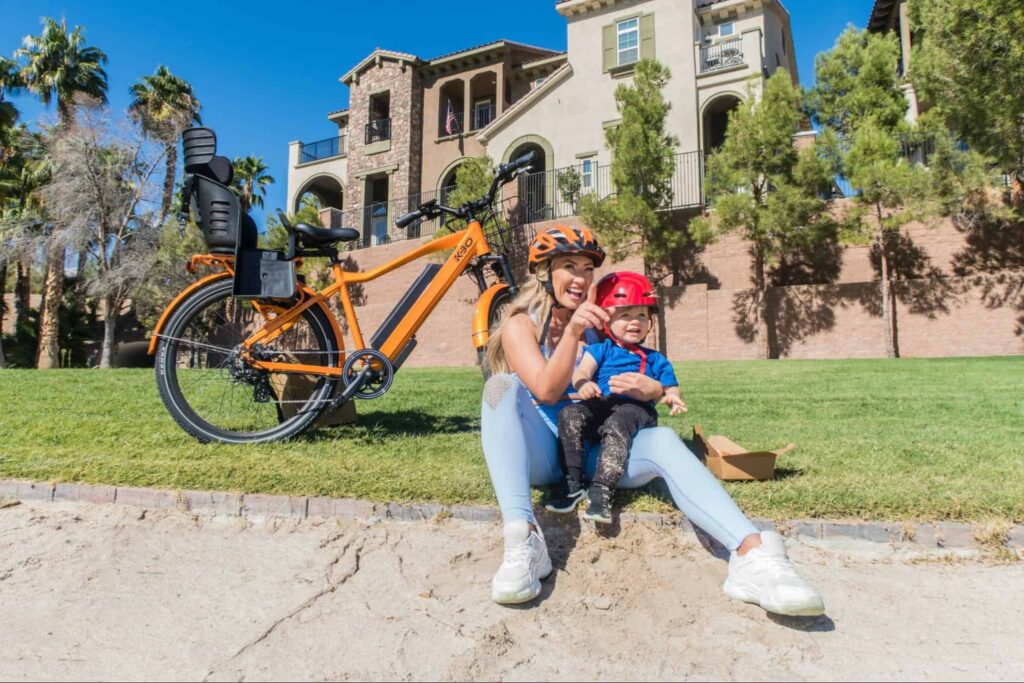 | | |
| --- | --- |
| ADDRESS | 42-54 Nelson Street, Pukekohe 2120, New Zealand |
| OPERATING HOURS | 24/7 |
| COST | FREE |
If you're looking for a kid-friendly place to bike around, Auckland has a lot of parks and paths that are perfect for that. One example is Samuel Miller Reserve.
They have a concrete path looping around the park that is great for beginners, even for little ones. Do note that it has a bit of an incline, which can be challenging for some.
They have an inner loop made of gravel that needs more skill but can be a nice challenge for older kids who are more comfortable with their bikes.
Aside from that, they also have a top-notch playground that your kids will love. They have swings, a flying fox, and a twisty slide!
We do suggest that the kids wear long pants and long sleeve tops to avoid friction burns when going on the slide.
Other child-friendly places to ride your bike include the Lightpath and Birkenhead Pump Track. 
5. Go hiking at Mercer Bay Loop Track.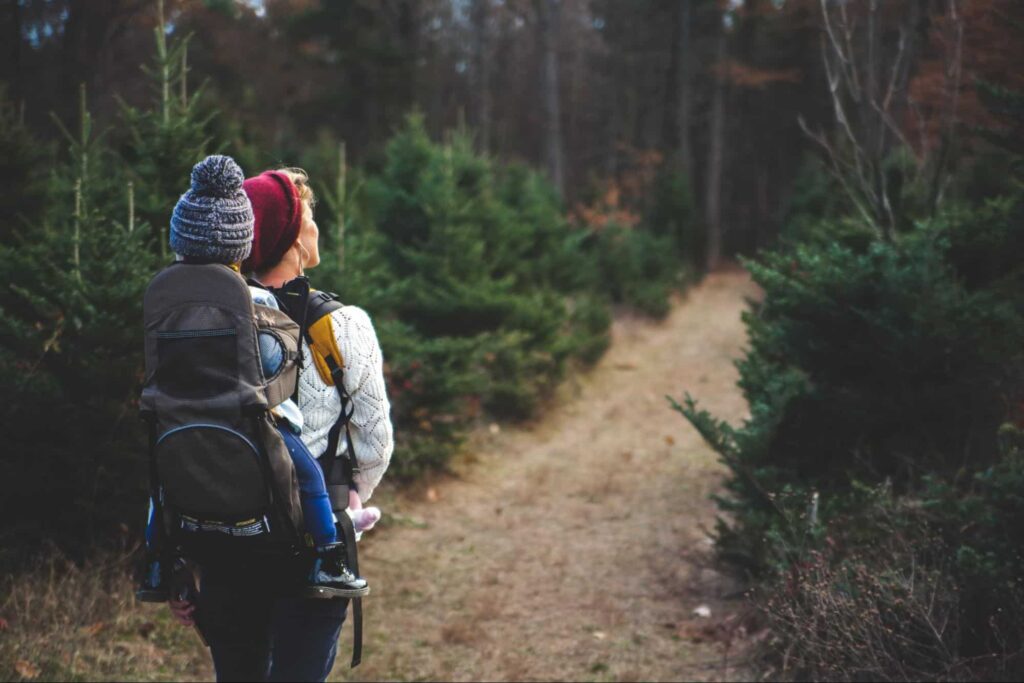 | | |
| --- | --- |
| ADDRESS | Log Race Road, Piha 0772, New Zealand |
| OPERATING HOURS | 24/7 |
| COST | FREE |
Hiking is a great way to help your kids connect with nature and breathe fresh air. This can also be a fun alternative to the usual gym routine and an enjoyable break for the whole family. 
So set your alarm clocks and go on a relaxing hike with your kids in Auckland. 
Kids of all ages will love exploring everything there is to see in the different hiking trails and enjoy the scenery. We recommend Mercer Bay Loop Track because it's beginner-friendly.
It's a loop trail that's about 2.1 kilometers long and takes around 59 minutes to complete. It's generally considered as an easy route, making it perfect for families with young kids.
Take note that dogs are welcome but must always be on a leash.
Some reminders:
Charge your phones or bring your power bank at all times to make sure you're always connected with your family. 
Check the weather beforehand and dress accordingly.
Wear good-fitting shoes.
6. Try fishing at Okahu Bay Wharf.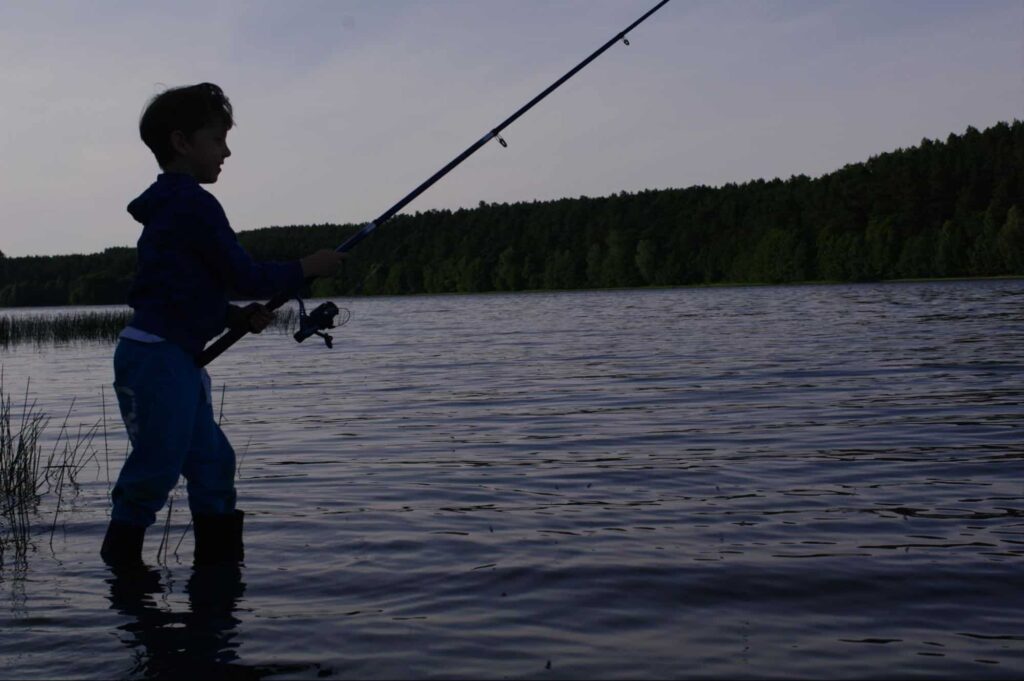 | | |
| --- | --- |
| ADDRESS | 18 Tamaki Dr, Okahu Street, Orakei, Auckland 1071, New Zealand |
| OPERATING HOURS | 24/7 |
| COST | FREE |
Since Auckland is known as the "City of Sails", it is apt that fishing is a popular hobby here. We think it's a great activity for kids to try because it teaches them to focus, be patient, and improve their coordination.
It's also a wonderful activity to bond with your family. You'll get to appreciate nature and exercise at the same time.
One of the great kid-friendly places to fish would be Okahu Bay Wharf. Some fish you can catch here include Australian salmon and common eagle ray.
We like that they have ample parking, picnic areas, and boat ramps here. It's a popular family-friendly place to fish in Auckland. 
7. Go bowling at Metrolanes.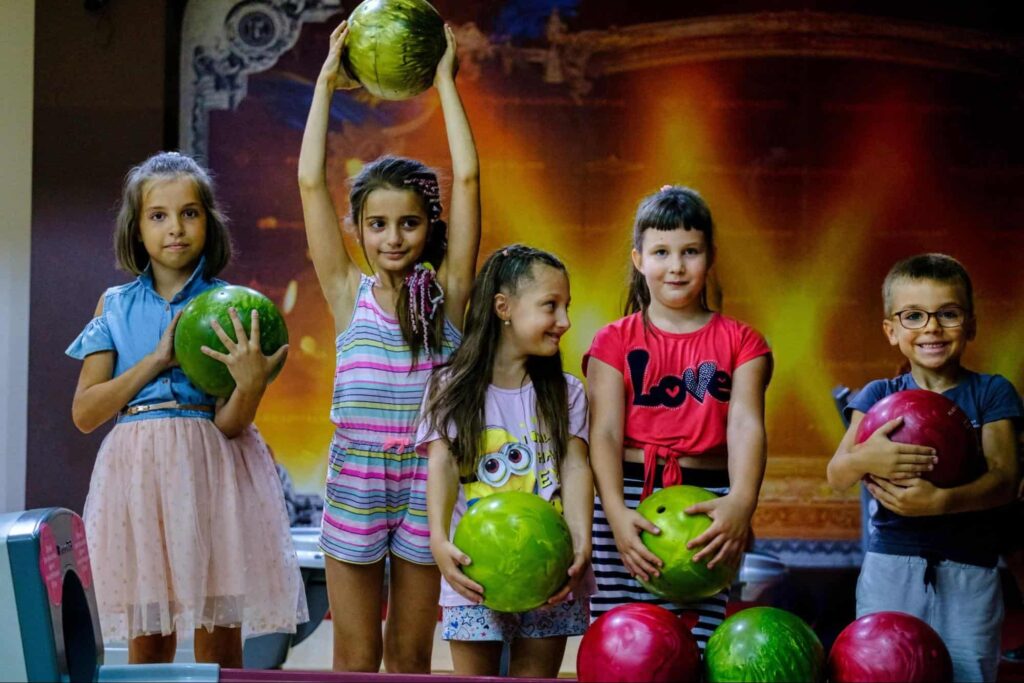 WEBSITE
https://www.metrolanes.co.nz/ 
ADDRESS
291/297 Queen Street, Auckland CBD, Auckland 1010, New Zealand
CONTACT DETAILS
+64 9 972 0814
OPERATING HOURS
Sunday-Tuesday (12 PM-9 PM);
Wednesday-Thursday (12 PM-10 PM);
Friday-Saturday (11 AM-11:30 PM) 
COST
Before 4 PM: $15 
After 4 PM: $17
Friday and Saturday after 4PM: $18 
Mini bowling before 4 PM: $12.5
After 4 PM: $15 
Another enjoyable activity kids usually enjoy in Auckland is bowling. It's competitive, exciting, and a great way to learn about sportsmanship and working with a team.
Metrolanes in Queen Street is a great place to bring the whole family. They have twelve full-size ten pin bowling lanes that are divided into three different areas.
Plus, they have two dedicated mini bowling spaces for children of all ages. We love that they have a restaurant and even karaoke rooms available.
Do note that Metrolanes is a Licensed Supervised Venue. It may be unsuitable for children after 7 PM. 
8. Play mini golf at Treasure Island Adventure Golf.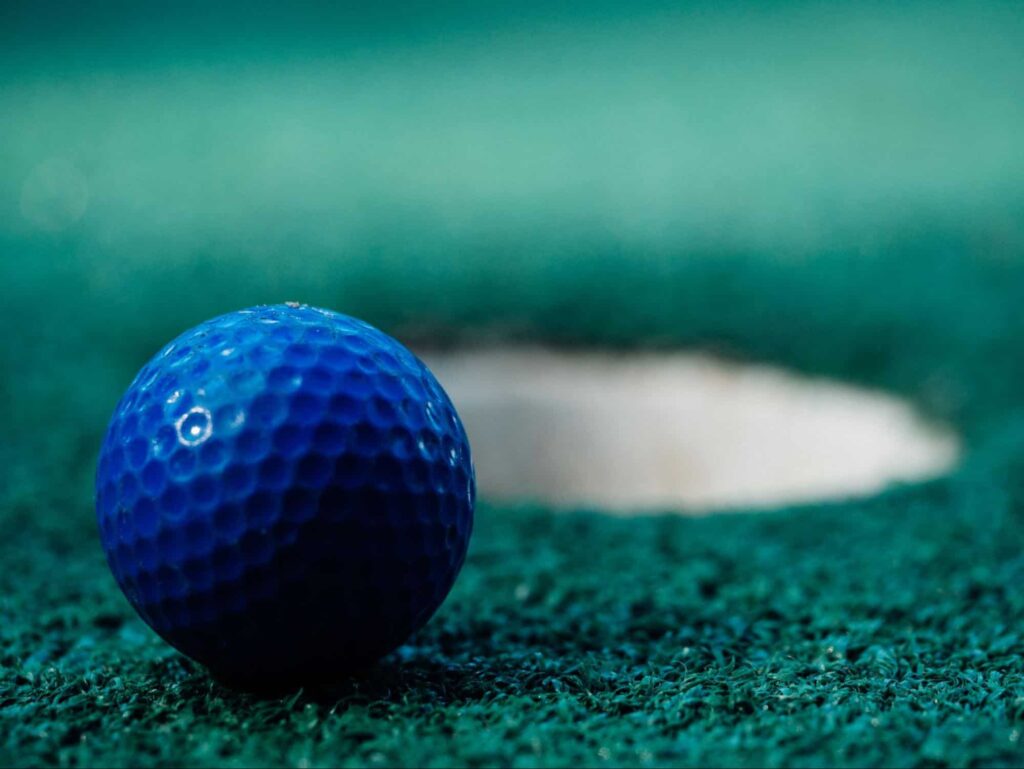 WEBSITE
https://adventuregolf.co.nz/ 
ADDRESS
1 Uenuku Way, Māngere, Auckland 2022, New Zealand
CONTACT DETAILS
+64 9 275 7531
OPERATING HOURS
Monday-Saturday (9 AM-9 PM);
Sunday (9 AM-7 PM) 
COST
Adult- $15
Child- $12
Senior- $10
Family Pass (2 Adults + 2 Children or 1 Adult + 3 Children) – $45
​Mini golf is an exciting way to get together, have fun, and enjoy the good weather. One of the best mini-golf courses in Auckland is Treasure Island Adventure Golf which has two 18-hole courses.
Everything here is pirate-themed, so the younger ones will really enjoy being immersed in a different world. You can putt over pirate ships, treasure caves, and waterfalls.
It appeals to a wide range of ages and is fun for the whole family. We like that the place is a safe and welcoming environment where you can learn how to play mini golf.
They can also organize school events, so they're great for big groups. 
9. Enjoy camping with the whole family at Orewa Beach Holiday Park.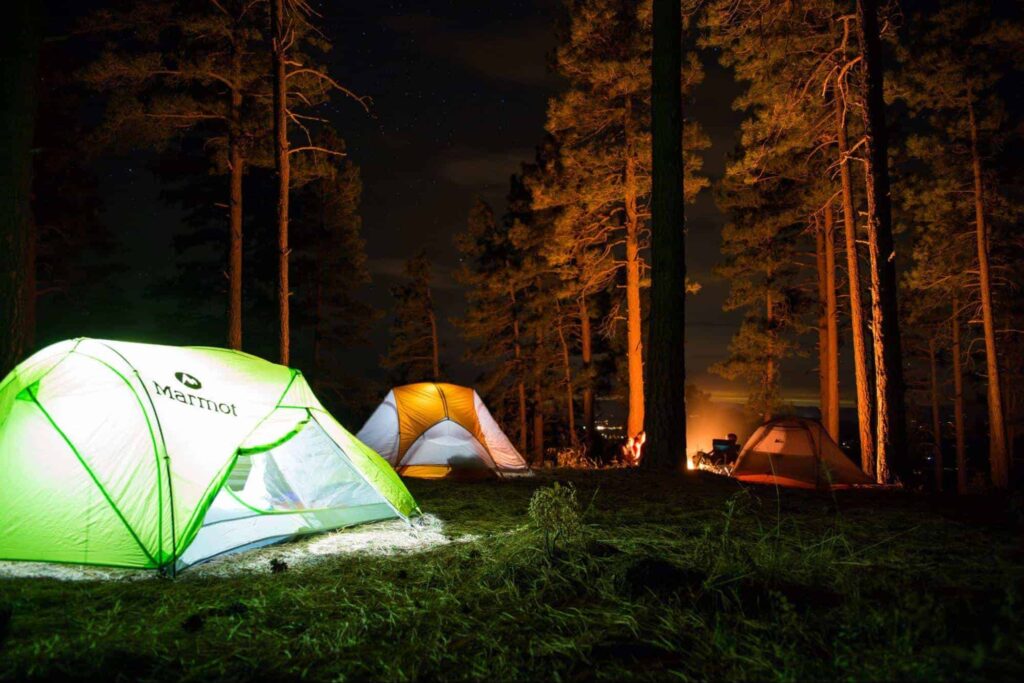 ADDRESS
265 Hibiscus Coast Highway, Orewa, Auckland 0931, New Zealand
CONTACT DETAILS
+64 9 426 5832
OPERATING HOURS
24/7
COST
Will depend on the room or website, but starts at around $44 nightly
Book here
Camping is a low-cost but fun activity for kids during the summer. It's the perfect opportunity to kick back, relax, and connect with nature.
There are a lot of great camping grounds in Auckland, one of which is Orewa Beach Holiday Park. We like the array of accommodation choices available here.
Depending on your budget and preference, there are powered campsites, cabins, motel rooms, and even glamping sites. They also have a ton of facilities for guests including a shop, games room, boat ramp, and playground.
You can rent paddle boards and pedal karts as well. We love how it's near the beach and a lot of other activities and restaurants as well.
It's definitely worth the drive and a great holiday location. 
10. Have a fun beach day at Browns Bay.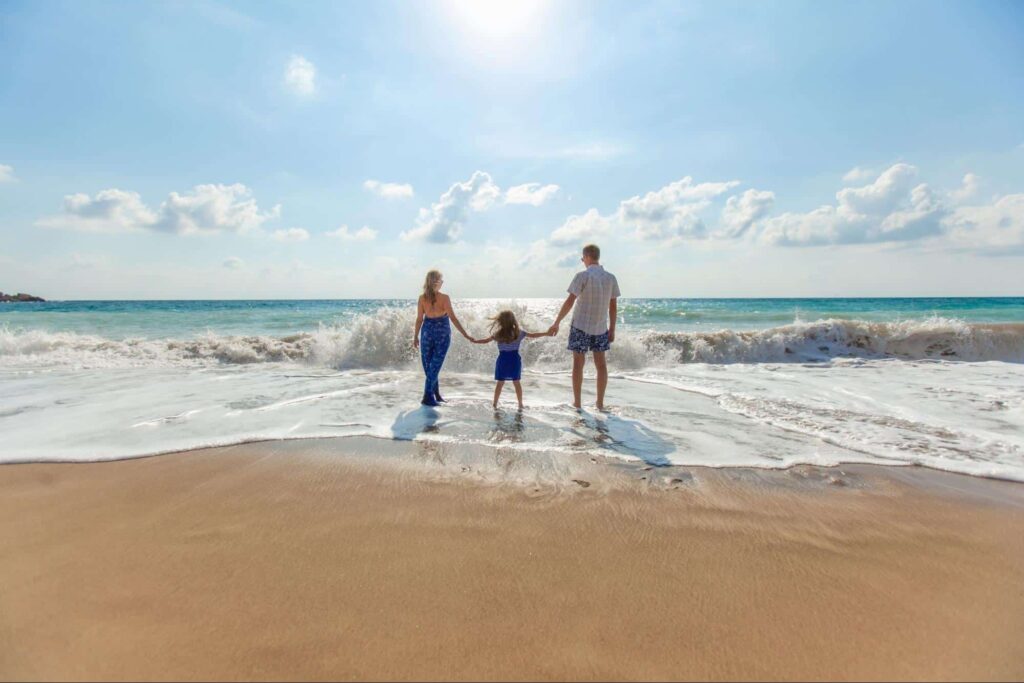 | | |
| --- | --- |
| ADDRESS | Manly Esplanade, Browns Bay, Auckland 0630, New Zealand |
| OPERATING HOURS | 24/7 |
| COST | FREE |
Of course, there's nothing quite like a fun beach day in the summer. It's a great way to make a lot of fun memories for the family.
You can swim, have a picnic, play different beach games, and build sand castles together. We love how kid-friendly Browns Bay Beach Reserve is.
The water is nice and calm and there's even a playground beside the beach that kids can enjoy. There's a grassy frontage if you prefer not to sit on sand.
There are also a lot of great restaurants nearby if you don't want to pack a lunch.
---
That concludes our quick guide of great activities that kids will enjoy during summer in Auckland. We hope we were able to give you ample ideas for your next weekend getaway.
Did we miss out on any great local spots and activities? Let us know, we'd love to hear from you!
By the way, check out these related articles: