10 Fun Things to Do in Waitomo During Winter
Planning a vacation at Waitomo soon? Here are some cool activities you can add to your itinerary when you go to Waitomo during winter.
1. Tour Waitomo's Glowworm Caves.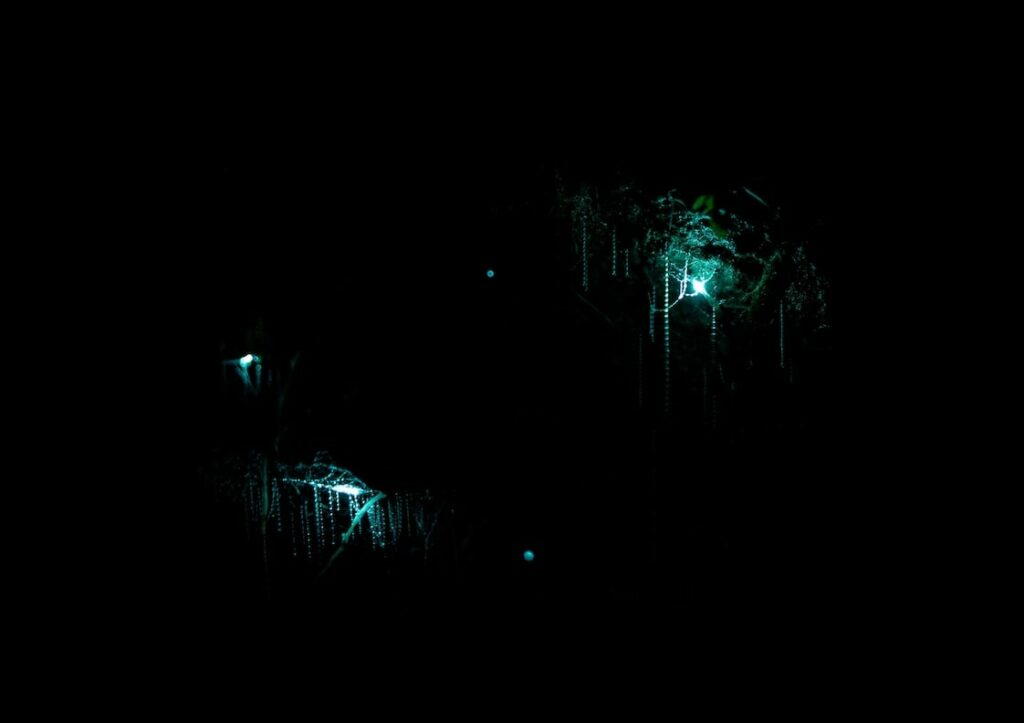 This attraction is one of the most popular activities to do in New Zealand, and it's so worth it. Local tour guides will walk you through two levels underground.
Then, you will hop on a boat and go inside the cave, where you'll see the glowworms. You'll be transported into a place that feels otherworldly.
These glow worms are part of New Zealand's 130 years of cultural and natural history. As mentioned, the Waitomo Glowworm Caves have two levels.
The upper level is filled with dry and wonderful rock formations. On the other hand, the lower level is filled with glow worms, streams, and the tallest chamber in the cave.
Pro tip: The tour lasts only 45 minutes, and the temperature stays at 16 to 17 degrees celsius all year round. So dress accordingly. The boat can carry up to 23 people on each tour, which departs every 10 minutes.
2. Join the Down to Earth tour.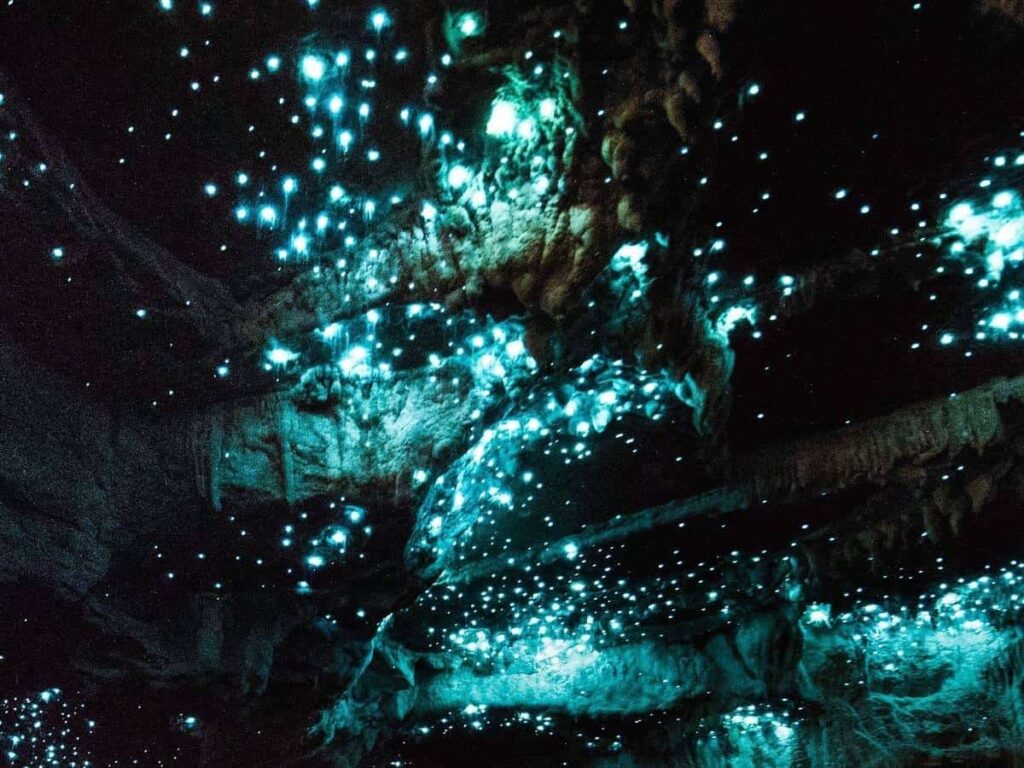 The Down to Earth tour is another unique tour you shouldn't miss. They provide you with all of the equipment so that you can safely go caving.
Their tour guides will guide you through Mangapu Gorge and into Mangarongapu Cave. You don't have to bring anything else as you'll be dressed in gumboots and clothing to keep you warm in the caves.
What we love about this tour is that they provide tours to no more than eight people at a time. So, it's an intimate tour that allows you to really explore the caves at your leisure.
They also have glow worms within their cave system. One thing that sets this tour apart is their cave systems do not have paths, handrails, or electric lights.
The caves are untouched and unmodified, which gives you a real caving experience. The tour lasts 3 hours, 2 hours of which would be allotted for your cave exploration.
This is recommended for those with prior caving experience and who have a sense of adventure. That being said, you'll have to climb quite a bit so they don't allow anyone with mobility difficulties on the tour.
Although this is also a cave where you'll see glow worms, it's a different experience from the previous entry and would have its own challenges and beautiful sights.  
Pro tip: Down to Earth welcomes cameras as long as they can be stowed in your pockets since you'll need your hands to climb boulders and walk up hills.
3. Go to Waitomo Caves Discovery Centre.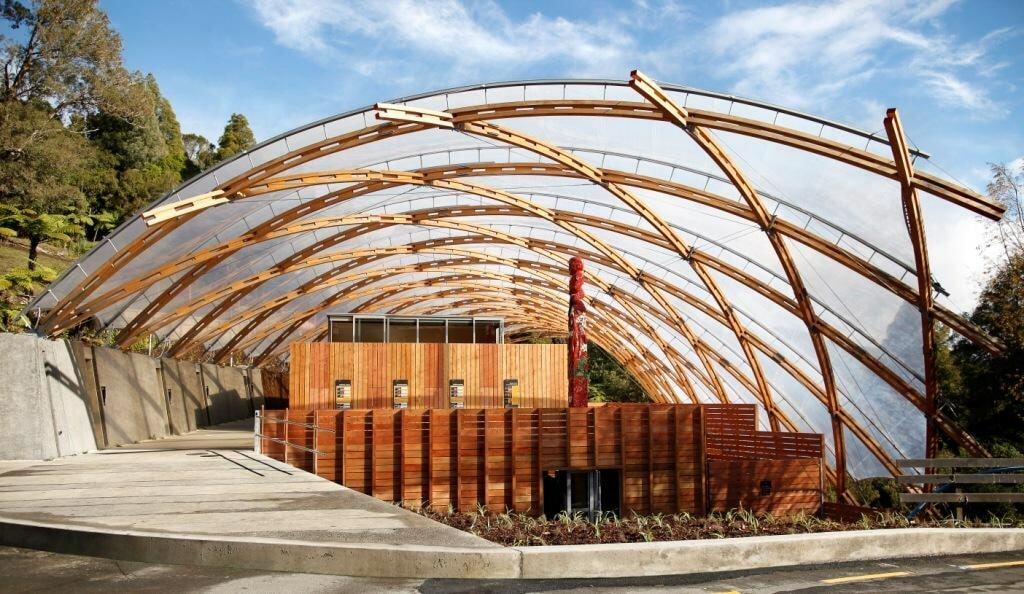 Don't forget to head over to Waitomo Caves Discovery Centre so that you can learn about the caves in Waitomo. It's so awesome because it's a facility purely dedicated to studying caves.
You'll learn about life underground, how caves form, and the region's caving history. The exhibits in Waitomo Caves Discovery Centre provide a sneak peek of real-life caving.
Examples of the interactive nature of the museum would be crawling through the "cave crawl" and other cracks in the Discovery Centre. It is also home to the taonga, the prized possession of the local Iwii (tribe) as well as some fascinating fossils. 
Pro tip: When you get hungry, check out Caves Motor Inn Restaurant at the venue. They serve dinner and breakfast. They have an a la carte menu, but you can also book ahead if you're a big group if you want your food buffet style. 
4. Tour with Spellbound and take lots of pictures.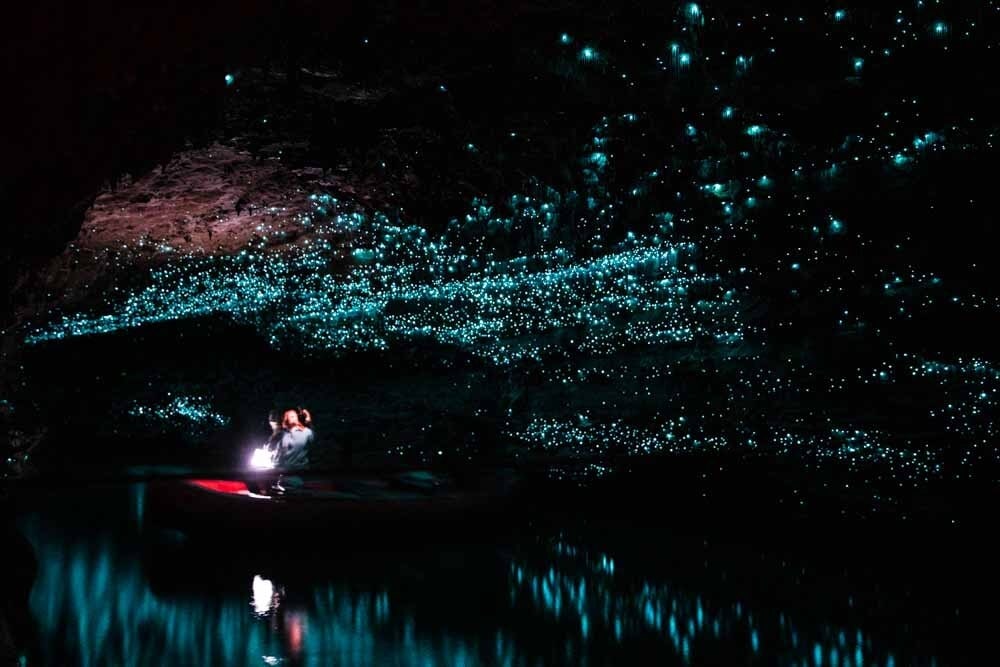 The Spellbound Private Tour operates a subterranean boat ride with small group size. Up to 12 people are allowed per boat. 
This place is famous for being filmed by Sir David Attenborough and BBC. Even if you've seen the BBC documentary, though, nothing beats seeing it for yourself!
They allow cameras inside so that you can document your experience. Just make sure you have your power bank with you, so you don't end up losing battery during pivotal moments. 
They also have three different unique tours you can choose from.
First, Glowworm and Cave Explorer allow you to experience Waitomo's brightest glow worm experience. While the Spirit cave is an abandoned river gorge which hides away the bones of ancient animals that previously lived around Waitomo.
Next, the Glowworm Cave Essential allows you to experience the Glowworm cave only. It features a lot of bright glow worms lighting up the cave.
Lastly, they offer a private tour so that you can experience the wonderful caves all to yourselves. They cater to a minimum of 1 person to as many as 12.
This is great if you have a small group you can bring along. 
Pro tip: You will be served a hot drink and biscuits as well when you get hungry. However, those are just light snacks, so we suggest you eat first before starting this activity so you have enough energy for the whole tour.
5. Walk past glowworms in Ruakuri Cave.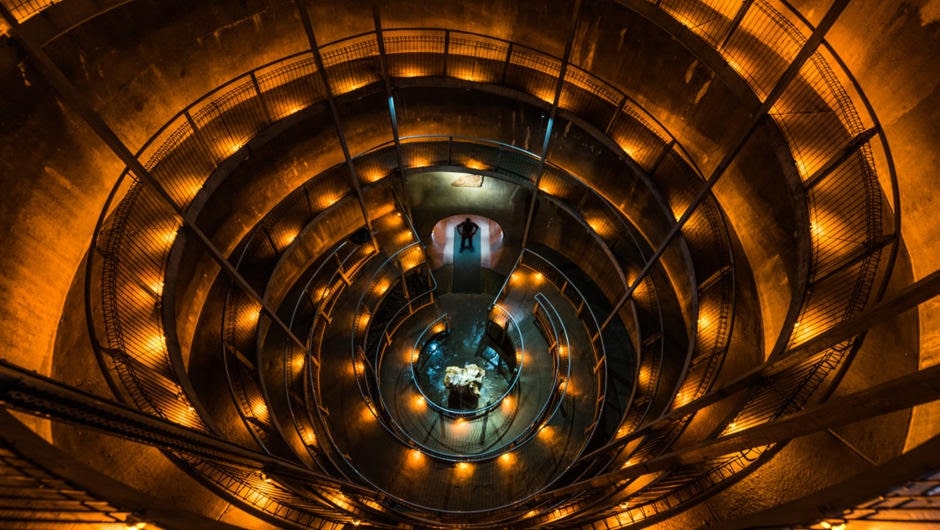 See the glow worms up close in Ruakuri Cave! Yes, there's another cave where you can witness this phenomenon. 
It's easy to brush it off as just another glowworm tour, but we disagree. We think this place is beautiful and unique in its own right.
They allow you to bring a camera to record your experience. Level it up by filming a mini vlog as you go along the cave.
You'll be starting the journey by climbing down the spiral entrance to the cave, and you'll see the Drum Passage and Ghost Passage. It looks amazing and definitely worth checking out. 
Pro tip: What's great about the tour is that it's a bit quieter and accessible to those with difficulties with mobility. 
6. Visit the Troll Cave.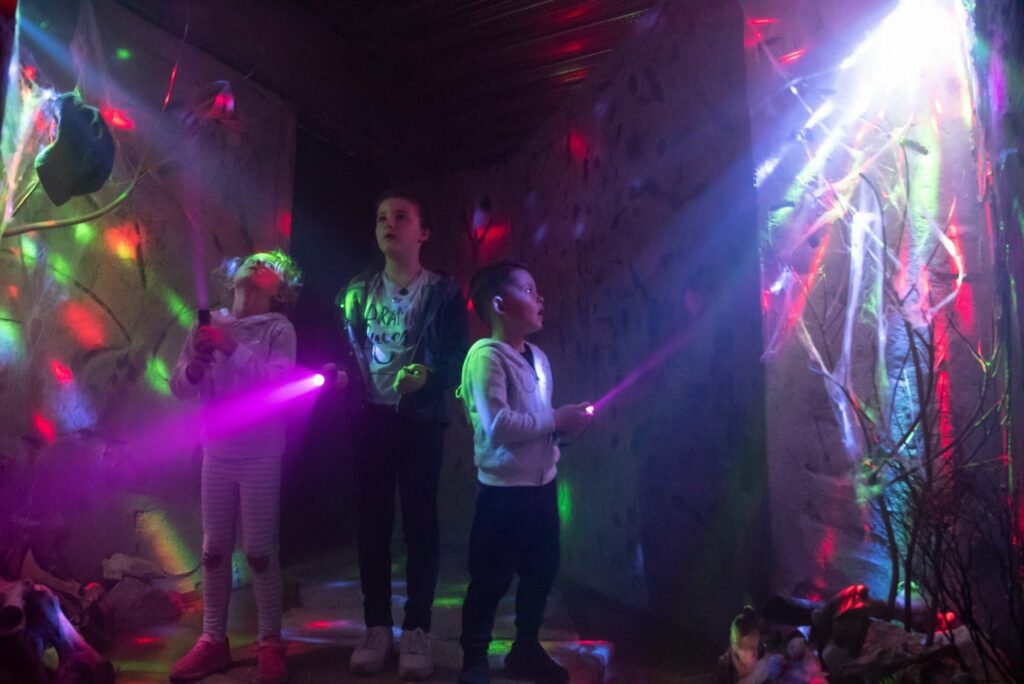 Troll Cave is a unique experience in Waitomo that offers an escape room wherein you'll attempt to escape the troll's lair in an hour. We highly recommend this, especially when you have kids with you, so they can safely experience caving.
You'll be working together to solve riddles and escape the cave. What's great about the experience is that your decisions can affect what would happen in the experience, so you might get a different outcome each time.
It's a great opportunity to practice your problem-solving skills and teamwork. The activity lasts for about one and a half hours and would be available rain or shine. 
Pro tip: Bring warm clothing as the temperature goes down to about 10 degrees Celsius. Make sure to bundle up and that kids in your group are warmly-dressed as well. 
7. See fantastic cave formations at Aranui Cave.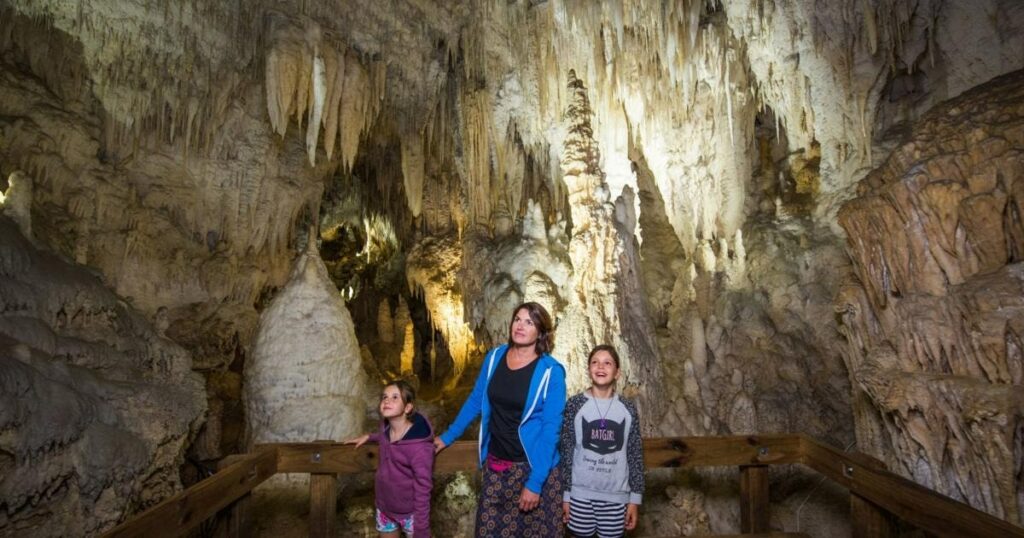 Just to take a break from all the glowworm experiences, you can visit Aranui cave. This cave is one of the most mystical places you can be in Waitomo.
The cave is filled with stories of local legends and mythologies that you'll be learning about. You'll find fantastic cave formations, high chambers and limestone formations.
Almost every corner of the cave system is filled with stalactites. These formations decorate the roofs of the cave with brown, pink, and white.
There is also a population of native New Zealand wētā, which is a type of insect. They are also endangered, with over 16 species at risk. 
Pro tip: We recommend wearing warm clothing as the cave is quite cold.
8. Try the Lost World Epic Tour.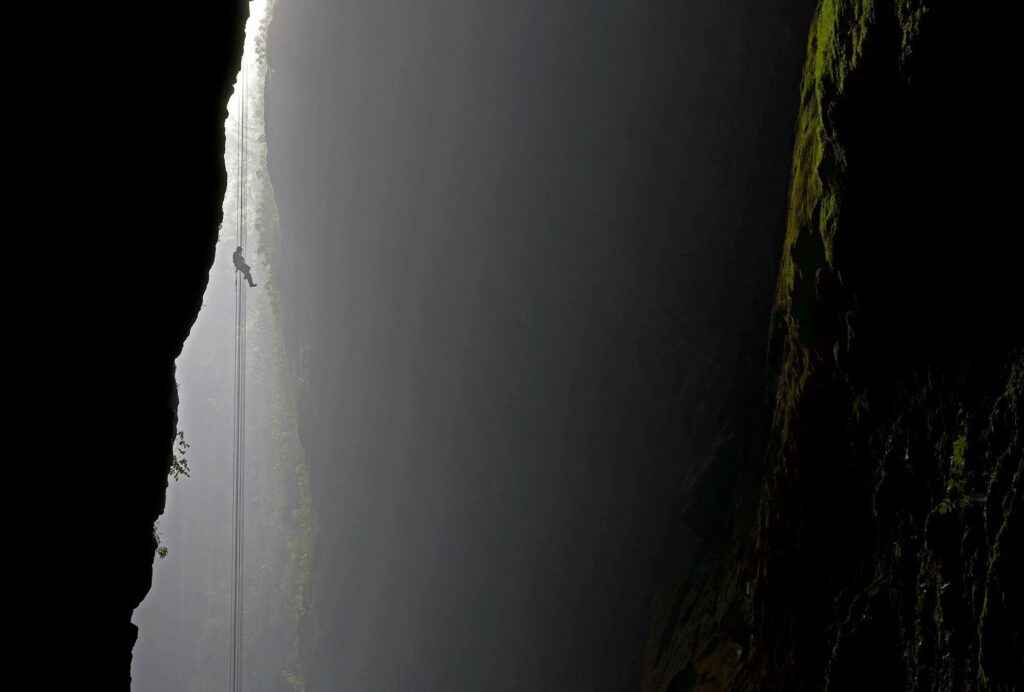 The Last World Epic Tour is unique as it gives you the chance to see the largest abseil in the world. It reaches up to 100 meters, and then you'll be spending hours upon hours of exploration under the ground.
For this tour, you will be treated to lunch and a BBQ dinner as well. No prior experience is required to be on the tour, so it's perfect for beginners or tourists.
Albeit the tour is targeted at novices, we recommend being fit enough to endure lots of walking, wading, swimming, jumping, and climbing through the cave system.
Photos are also available free of charge, so you'll never forget your experience here.
If you're a tourist, here are some helpful resources for you:
Pro tip: Albeit the tour is targeted at caving novices, we recommend being fit enough to endure lots of walking, wading, swimming, jumping, and climbing through the cave system. 
9. Jump off waterfalls.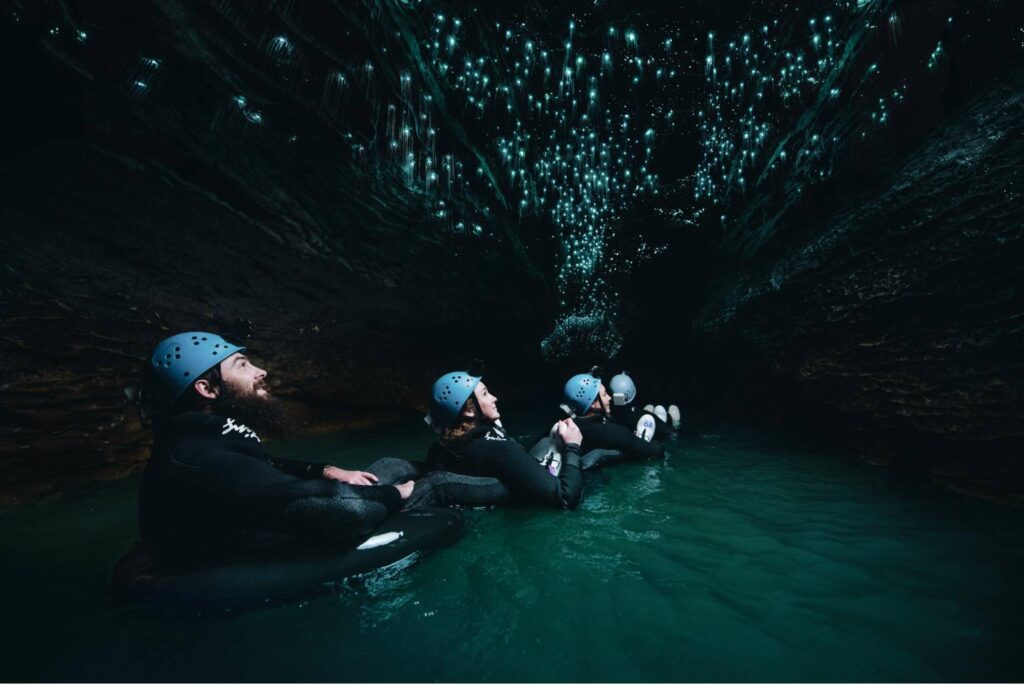 Touring through the Black Labyrinth will lead you to float down a subterranean river, jump off waterfalls, and enjoy the beauty of Ruakuri Cave. 
Before the trip, you'll be provided with a full black water rafting kit which includes wetsuits, shoes, socks, helmet, light, and your black water rafting tube. So you're all set!
Allow three hours of your time for this experience when you plan your itinerary. Be sure to also wear your swimsuit and bring a towel with you.
They do not provide towels for the tour. However, if you forget your towels, they have a retail store that offers towels. Fair warning, they're not cheap. 
Pro tip: Unfortunately, this activity is not for younger kids. You have to be at least 12 years old to experience this amazing tour, so schedule something else if your kids are younger!
10. Enjoy the Foot Whistle Glow Worm Tour.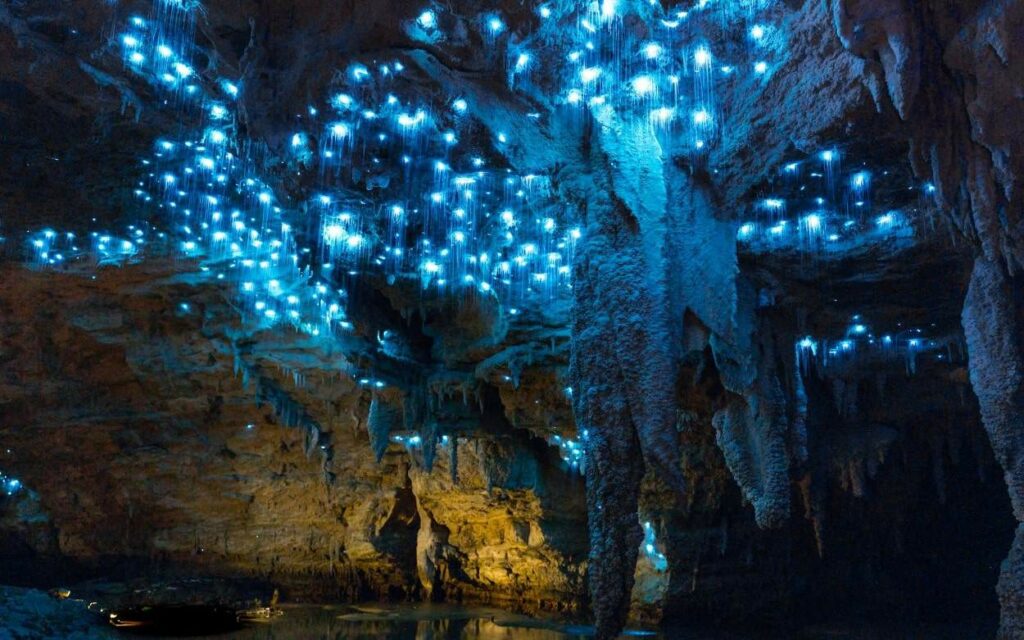 The Footwhistle Cave tour is a family-run business that offers tours for small groups of people. Your tour guide will guide you through the cave formations in the cave and through a cavern filled with glow worms. 
You'll be having a scenic shuttle to the cave and learning from the tour guides about the history of Waitomo. They use solar-powered lights that are turned down so that you can have a full caving experience.
Deep within the caverns, you'll also see the bones of the ancient Moa, a flightless bird. Cameras are also welcome, your tour guides may even help you capture the best photos for you. 
Pro tip: Infants that have aged 4 years old and below are not permitted to go inside for safety reasons.
---
We hope this article gave you a clearer idea of things to do in Waitomo during the winter. Did we miss out on any fun activities? Let us know! We're excited to hear from you.
By the way, check out our other articles if you want more ideas for winter activities. They're organised by location, as in these examples: