The 5 Best Event Planners in New Zealand
There's no shortage of event planners in our country, so sifting through them to find the best option can be a pain. Luckily for you, we're here with the perfect pain-killer!
We've selected the top event planners in the country for when you're in a need of a helping hand for your next big event. Let's go over which event planners made our list and why.
The Cost of Event Planner Services in New Zealand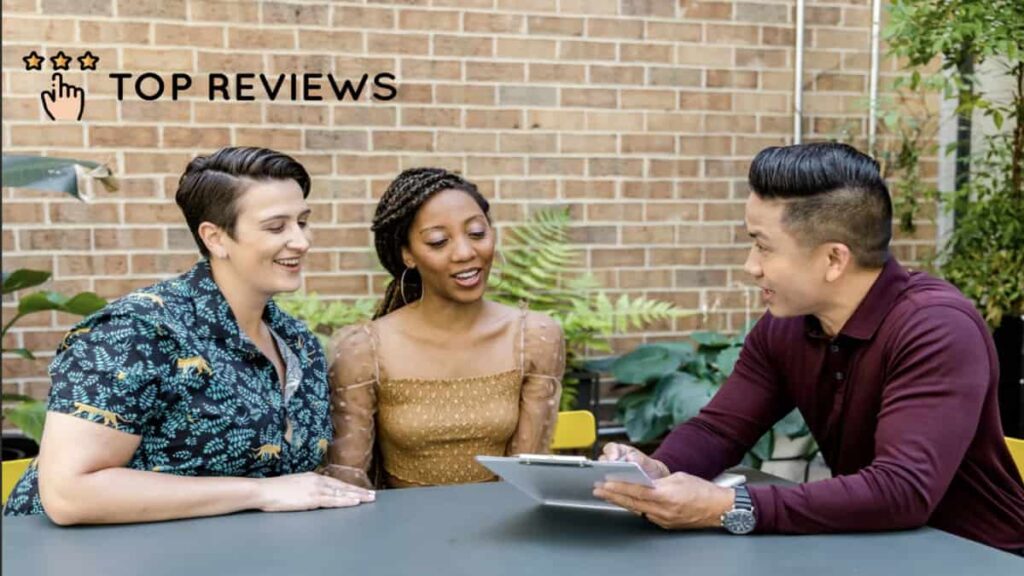 The cost of event planner services in New Zealand varies widely depending on the project's scope and the event planner's experience. Services can range from NZ$500 to NZ$5000 and up, which tells you how big the range can be!
Generally, NZ$500 just means doing the absolute minimum. Think: someone giving you an hour or two of consultation to provide advice on how you should organize your event properly.
Once you start asking the planner to do the actual organization, the price goes up. Typical services that event planners provide include these (and all of them can drive up the cost):
Event concept evaluation and development
Venue selection and contract negotiation
Vendor selection and management
Logistical coordination and management
Equipment rental, setup, and breakdown
Budget tracking and cost management
Scheduling, timetabling, and staffing
Promotion and marketing planning
Onsite management and coordination
Post-event follow-up
How We Chose the Top Event Planners in New Zealand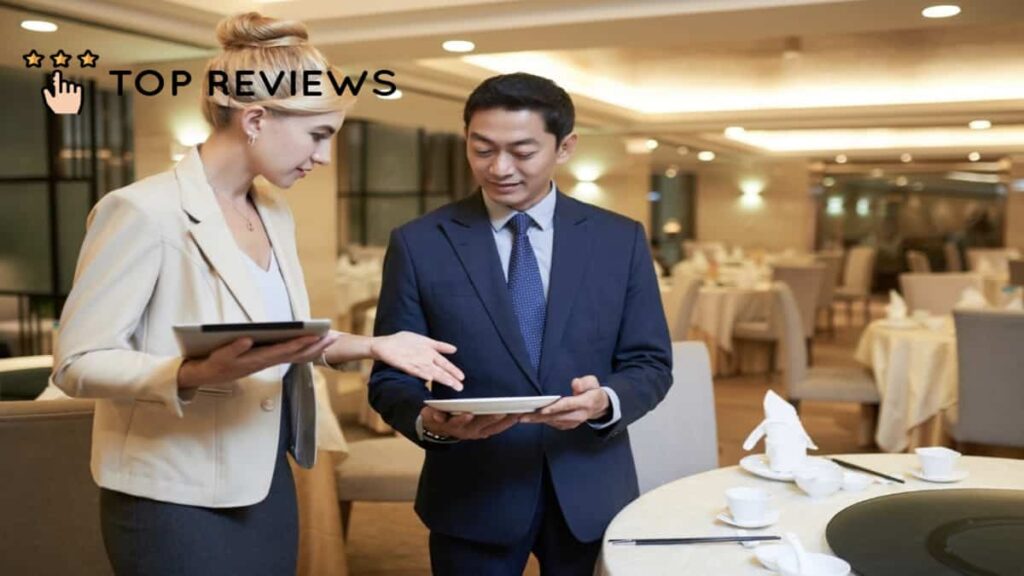 We assessed the following event planners using the following criteria:
1.  Indigo Waiheke — Weddings and Events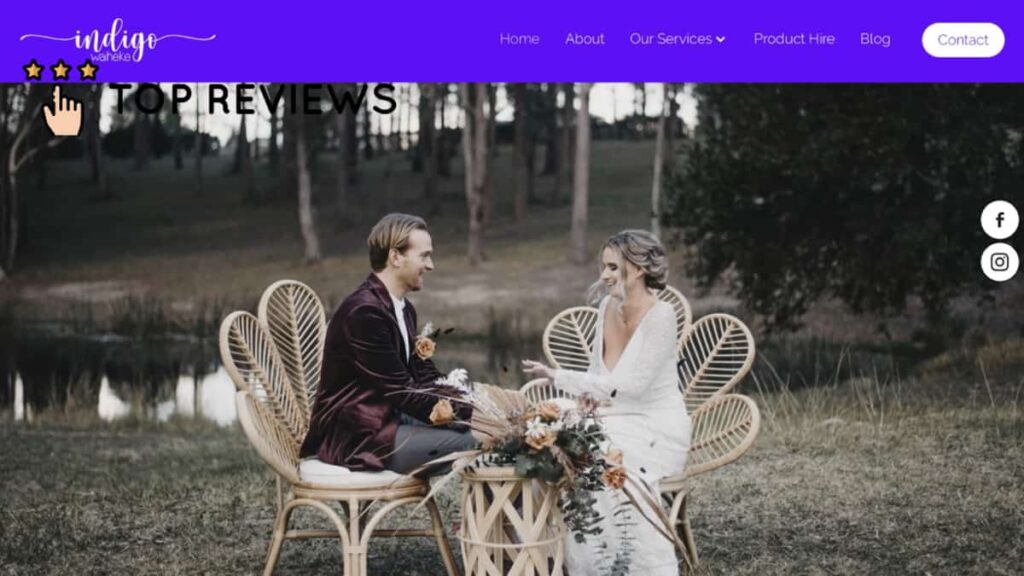 Test
Info
SERVICES
Wedding Planning & Styling, Elopements, Proposals, Event Planning & Styling, Picnic Packages & Balloon Installations
WEBSITE
Indigo Waiheke — Weddings and Events
ADDRESS
L1, 139/143 Victoria St West

Auckland 1010

CONTACT DETAILS
027 249 97989
OPERATING HOURS
Monday to Sunday: 9 AM to 5 PM 
| | |
| --- | --- |
| Strong Communication | ★★★★☆ (4/5) |
| Negotiation Skills | ★★★★★ (5/5) |
| Organization | ★★★★☆ (4/5) |
| Time Management | ★★★★☆ (4/5) |
| Creativity | ★★★★★ (5/5) |
| Decor | ★★★★★ (5/5) |
| Entrees & Drinks | ★★★★★ (5/5) |
| Knowledge of Relevant Regulations & Laws | ★★★★★ (5/5) |
Indigo Waiheke—Weddings and Events in New Zealand provided an unforgettable experience for two of our team members' special day. Their attention to detail in the preparation and set-up was evident. 
The event planners had an incomparable eye for detail, which made the entire day a magical experience for our team members and their guests. The scenery alone provided an unforgettable backdrop. 
Furthermore, we noted how every few minutes, the staff from Indigo Waiheke would strategically arrange plants and flowers throughout the venue, ensuring that the natural beauty of NZ was reflected in every element of the day.
The wedding dinner was exquisite and was a celebration of the bounty of New Zealand. All their guests were full and delighted with seasonal vegetables and locally sourced seafood – none of us could complain!
Our team members especially enjoyed the unobtrusive presence of the venue staff as they moved through the crowds, clearing plates and topping up glasses without disrupting conversation.
Moreover, the staff from Indigo could not have been more accommodating throughout the day. When the time for our team members' departure came, Indigo had arranged and organised a beautiful myriad of sparklers to light their way into the night.
Overall, we found the experience of working with them really smooth. They seem to have a special touch for weddings, although we've heard that they occasionally do other types of events.
The only thing we found problematic was that they went over the budget originally set. Still, it wasn't by a huge amount – though this is something that makes them difficult to choose if you're on a tight budget.
Great eye for detail 
Has a reputation for exquisite wedding dinners 
Very well-trained staff 
Sometimes go over clients' budgets 
Customer Reviews
Efficient and organized wedding planner
Gracie was hands down the most efficient, organised and honestly, lovely person to work with to bring our wedding vision to life. We opted for the styling, design and set-up package on top of hiring items through Gracie and it could not have been easier. I'll let the photos of Gracie's set-up speak for themselves, but there were a number of items we needed last-minute like a PA system, and Gracie sourced for us. Her ideas were fabulous and her designs meant our venue team could just follow the layout. Indigo Waiheke is such a professional business and after an initial online meeting, all correspondence was by email and it worked so well. — Bianka J
Unique and beautiful picnic experience
My friends and I had a beautiful celebratory beach picnic by Indigo and ABSOLUTELY LOVED it! From the planning to set up to snacks and wine selection that they provided, it was the perfect day and I can't wait to do it again! Thank you so much to Ben and Gracie! If you're looking for a beautiful, high quality, unique and fun experience on Waiheke, go Indigo! — Mia Voight
2.   Styles NZ Decorations — Event Planner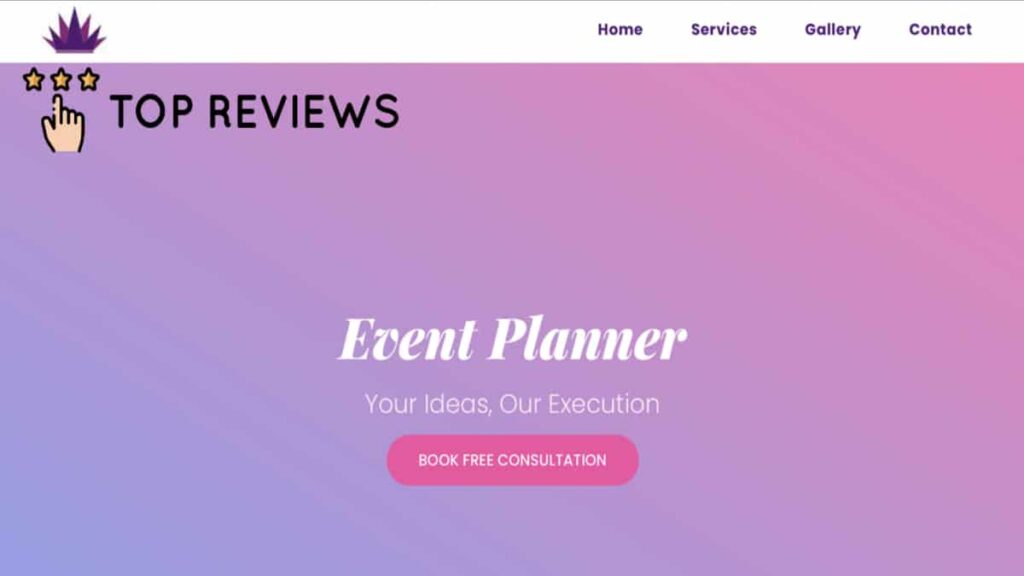 Test
Info
SERVICES
Event Management & Planning, Decorations Services, Party Hire, MC Services, DJ Sound & Lighting, Photography & Videography, Bhangra Dancers, Drummer Services, Mandaps, Stage Hire & Set Up, Marquee Gazebo Hire, Bhangra Costume and Instrument Hire, Turban Tying and Henna Art
WEBSITE
Styles NZ Decorations — Event Planner
CONTACT DETAILS  
+64 21 994 458
OPERATING HOURS
Monday to Friday: 10 AM to 8 PM

Saturday to Sunday
| | |
| --- | --- |
| Strong Communication | ★★★★★ (5/5) |
| Negotiation Skills | ★★★★★ (5/5) |
| Organization | ★★★★★ (5/5) |
| Time Management | ★★★★★ (5/5) |
| Creativity | ★★★★★ (5/5) |
| Decor | ★★★★★ (5/5) |
| Entrees & Drinks | ★★★★☆ (4/5) |
| Knowledge of Relevant Regulations & Laws | ★★★★★ (5/5) |
Since many people suggested this company to us, we recently shadowed Stylez NZ Decorations – Event Planner as they threw an Indian party. We used our impressions from that as well as what we learned from interviewing their other clients to assess them.
First of all, we like how they work closely with their clients to develop an event vision that meets their needs and budget. They specialize in designing and decorating for weddings, corporate events, private parties and special occasions.
In addition, we noted that their planning team takes care of all the details from start to finish, ensuring a successful event outcome. They provide full-service event planning and event styling solutions, offering exclusive products and services that can be tailored to your individual needs.
From what we've observed, their experienced team will create unique concepts and designs while managing everything from venue selection, decor, florals, linens, furniture, and final execution. 
Their experience and expertise in event management make for smooth sailing with every job. We witnessed this for ourselves.
For example, their styling options proved to be both distinctive and stylish, and their proficiency in setting up the venue and managing the event on the day was outstanding.
We particularly loved the invitation design, which included the classic peacock – a traditional symbol of Indian culture and festivities. We also liked how the space was decorated with beautiful Indian fabrics, colourful lights, and a lively atmosphere.
The food was also absolutely delicious, with various curries, tandoori, chaat, and other dishes. The culinary team was top-notch, and we thought the food was cooked to perfection.
What's more, the staff were all extremely friendly and helpful. We found it great how all guests were welcomed immediately upon arriving.
Furthermore, we noted that the team was great about accommodating the needs of their clientele and ensuring all had a great experience.
What we liked the most, though, was their creativity in adding Bhangra dancers and drummers as a form of entertainment for the guests. They provided costumes and even henna art.
In addition, the music was also spot-on – a mix of classic Bollywood hits and other Indian music as well. They also had some live music which made the atmosphere even more festive.
However, we didn't like how the event planners didn't provide real-time updates on the progress of the event plan. Nor did they provide any follow-up or post-event support.
Can provide authentic Indian entertainment 
Excellent decorations  
Strong food and catering 
No real-time updates 
No follow-ups
Customer Reviews
Breathtaking and memorable event
It was an absolute pleasure to have Lucky Saini as our event planner. Being in NZ alone without family in these Covid times. It was a big task to have Jago and Gurudwara Sahib's decorations done. But I consider myself lucky to have Lucky Sainis Stylez NZ decorations do it for me. The whole process of starting to end was smooth. End results of the event decoration was breathtaking and memorable. DJ and Dhol services were provided with no fuss. Highly Recommended as one stop shop for best quality event planning in NZ. I was catered to my needs and all the little details were taken care off. Beautiful set ups and people in charge of this company. Heartfelt thanks to Stylez Decoration and highly recommended to all. — Vjeet Singh
Professional and beautiful wedding setup
Stylez NZ Decorations provide professional and such beautiful setups. They are so patient in anything you ask for and always cater to any last minute requests. I happily had my wedding all sourced by this company and I received questions left, right and centre as to who did my setups. I must also add that it's nice to work with a company that doesn't charge you an arm and leg in order to provide service. I highly recommend Stylez NZ Decorations!! — Amandeep Kaur
3. Cats Eye Event Planners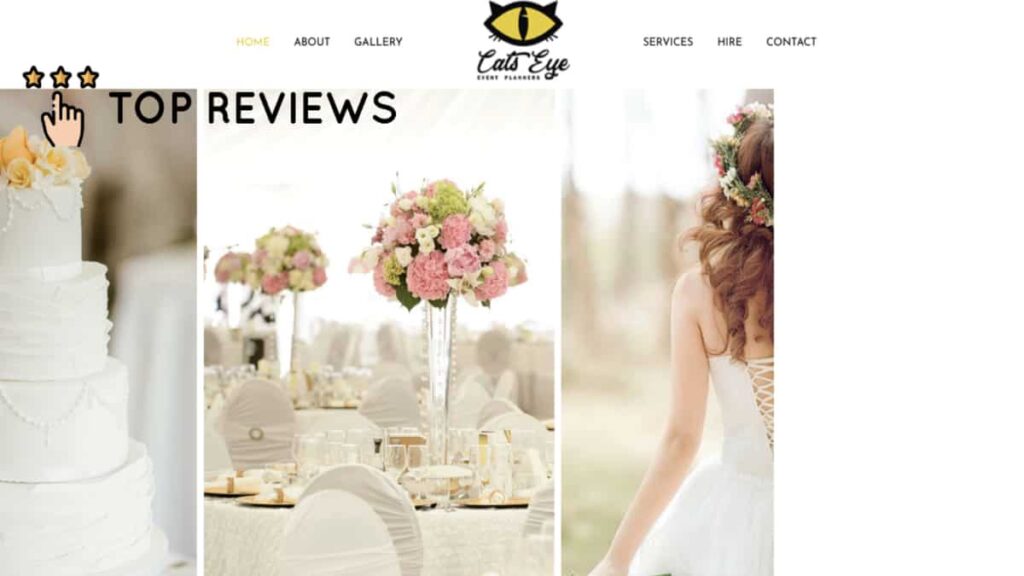 Test
Info
SERVICES
Event Design & Styling, Delivery, Set Up & Packdown, Photography & Videography, Cake & Sweet Treats, Catering, Master of Ceremony/Anchoring, Entertainments, Personalized Name/Logos
WEBSITE
Cats Eye Event Planners
CONTACT DETAILS
+64 22 391 2154
OPERATING HOURS
Monday to Friday: 9:30 AM to 4:30 PM

Saturday & Sunday: 9:30 AM to 9:30 PM
| | |
| --- | --- |
| Strong Communication | ★★★☆☆ (3/5) |
| Negotiation Skills | ★★★★★ (5/5) |
| Organization | ★★★★☆ (4/5) |
| Time Management | ★★★☆☆ (3/5) |
| Creativity | ★★★★★ (5/5) |
| Decor | ★★★★★ (5/5) |
| Entrees & Drinks | ★★★★★ (5/5) |
| Knowledge of Relevant Regulations & Laws | ★★★★★ (5/5) |
We recently attended a 50th wedding anniversary for two of our team members that was planned by this planner. After seeing how well that event went, we weren't surprised to find Cats Eye among the top-recommended planners when we surveyed options for this article.
Anyway, what we like about the team at Cats Eye is their attention to detail and talent for personalization. Knowing that our team members love the outdoors, the event planner and their team came up with a concept for a lakeside dinner party, for example.
Plus, the creative menu was crafted around the lake setting. It embodied the couple's story with its approachable food with a retro and modern twist.
The team at Cats Eye is also incredibly communicative – in each case we got to look at, they did their best to make sure all expectations were met and no stone was left unturned. Every detail was thoroughly discussed during the event planning process too.
They also seem to have a knack for jazzing up simple things. For example, one of their customers' outdoor dinners was finished with a campfire s'mores bar complete with various specialty s'more flavours for the evening.
The only thing we didn't like about Cats Eye Events planning process is that they can be a little slow to respond to inquiries and provide quotes. We would love to see them be more responsive to ensure that clients don't have to wait for long periods of time for an answer.
Creative entertainment ideas
Excellent at decorations
Strong food and catering options 
Reports of unanswered initial calls and emails 
Customer Reviews
A memorable birthday party
Thanks for organizing a memorable birthday party. Please accept sincere thanks on behalf of my family for organising and hosting our children's Birthday Party.I cannot thank enough for proving us with enough support. Your efforts have substantially contributed to a successful event.Your arrangements were impeccable.We found everything to our satisfaction. You took care of our individual needs and made sure each and everything was arranged accordingly to suit our theme. The enduring vibe at the event, the excellent locale and enchanting backdrops made the event space a perfect ambience.Your work has been really commendable. Thank you for managing the intricate details of this event to perfection. — Bincy Jomon
Excellent baby shower
Excellent service from Tania & Libin!! We had our Baby shower arranged from Cats Eye Event Planner and from decoration to food , everything was done with fantastic professionalism and with the best of the quality. I will certainly be recommending Cats Eye Event Planners for any small to large events to all my friends and families!! — Mahfuz Tutor
4. Truly Yours Events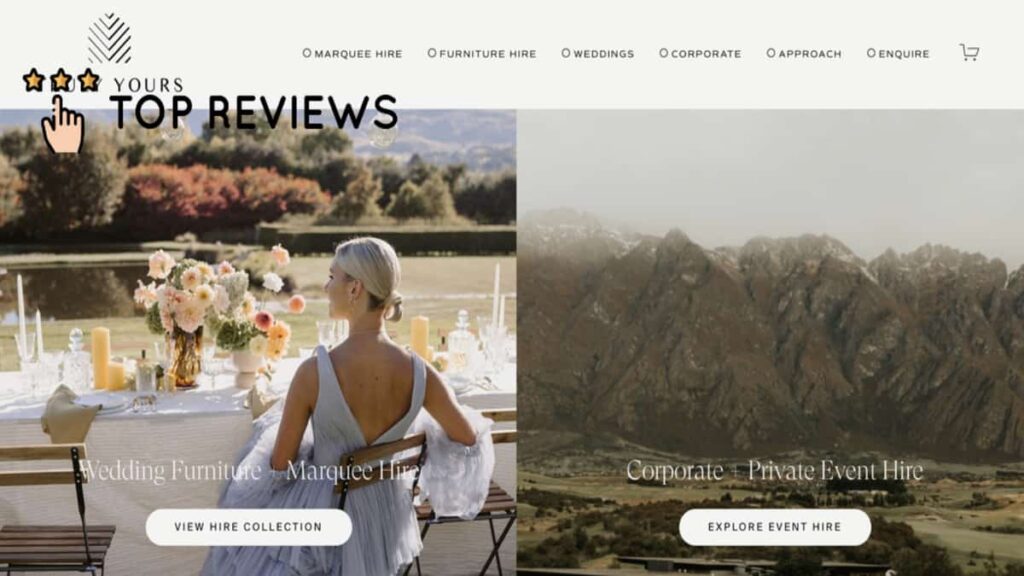 Test
Info
SERVICES
Marquee Hire, Furniture Hire, Weddings, & Corporate Events
WEBSITE
Truly Yours Events
ADDRESS  
Unit 7/22 Lowther Street, Sockburn, Christchurch 8042, New Zealand
CONTACT DETAILS
+64 27 293 0678
OPERATING HOURS
Monday to Friday: 8:30 AM to 5:30PM

Saturday to Sunday: 8:30 AM to 4 PM
| | |
| --- | --- |
| Strong Communication | ★★★★★ (5/5) |
| Negotiation Skills | ★★★★★ (5/5) |
| Organization | ★★★★★ (5/5) |
| Time Management | ★★★★★ (5/5) |
| Creativity | ★★★★★ (5/5) |
| Decor | ★★★★★ (5/5) |
| Entrees & Drinks | ★★★★☆ (4/5) |
| Knowledge of Relevant Regulations & Laws | ★★★★★ (5/5) |
Truly Yours Events's attention to detail and customer service is second-to-none, and they have a reputation for planning excellent events that get rave reviews from their clients.
So, we recently observed an engagement party organised by them to see if they are as good as everyone told us. Honestly, we weren't disappointed – and we loved their event planning process for a number of reasons.
Firstly, we liked how they helped their client to understand their vision for the event. The team then developed a personalized plan and timeline, ensuring that all details were taken care of to the highest standards.
Plus, we thought it was great that they took the time to solicit feedback and opinions from everyone involved in the event to ensure that everything was going according to plan.
Furthermore, the team also made sure that they stayed on budget by keeping a close eye on the costs associated with the event. This meant that their clients knew exactly what they were getting for their money, and there were no hidden surprises.
What we liked the most, though, was that the Truly Yours Event team provided backline support for the venue set-up, with necessary supplies and equipment.
We also thought it was clever how they ensured even the food presentation was stunning, and clearly and carefully laid out without being stuffy.
The one thing we didn't think was great about their event planning process was the fact that it seemed to be quite time-consuming. While this is necessary for such a large event, it can sometimes be difficult for busy individuals to plan an event in such a way.
Regardless, the team at Truly Yours Events did their best to make sure that their client's events were planned and executed in a timely manner.
Strong food and catering options 
Great attention to detail
Very accommodating with personalized event plans 
Planning process is a little long-winded 
Customer Reviews
Amazing wedding planning
Truly Yours made our wedding day so amazing, it was everything we asked for and more. We were looked after so well by the team all the way from the original quote to wedding day. The communication was next level, and I felt very well looked after through every step of the planning process. We hired a clear marquee, tables and chairs, but wish we could have hired more of their beautiful products! Everything is of such high quality, making such a great wow factor. We wanted the ability to create our wedding day on our own and not be tied by the restrictions and extra costs of a standard venue. We also loved that we could put our marquee anywhere we liked, making our day even more special and just the way we wanted. We got so many comments from our guests on the day how unique and amazing the idea of a clear marquee was, and many of them had never seen a wedding set up quite like it. Sophie & Jamie go above and beyond for their clients, we could not recommend them more! — Emma Smith
Captured our vision perfectly
Our day was made so special and relaxed thanks to all of the support from Lucy and the team at Truly Yours. Lucy's eye for detail and creative ideas were second to none. She really captured our vision and made the wedding planning process so much easier. She was there throughout the day to handle any stresses that arose and this really made me feel like I could focus on enjoying every minute of our day without having to worry. I would highly recommend Truly Yours!! — Grace Nichols
5.  I Do For You — Wedding & Events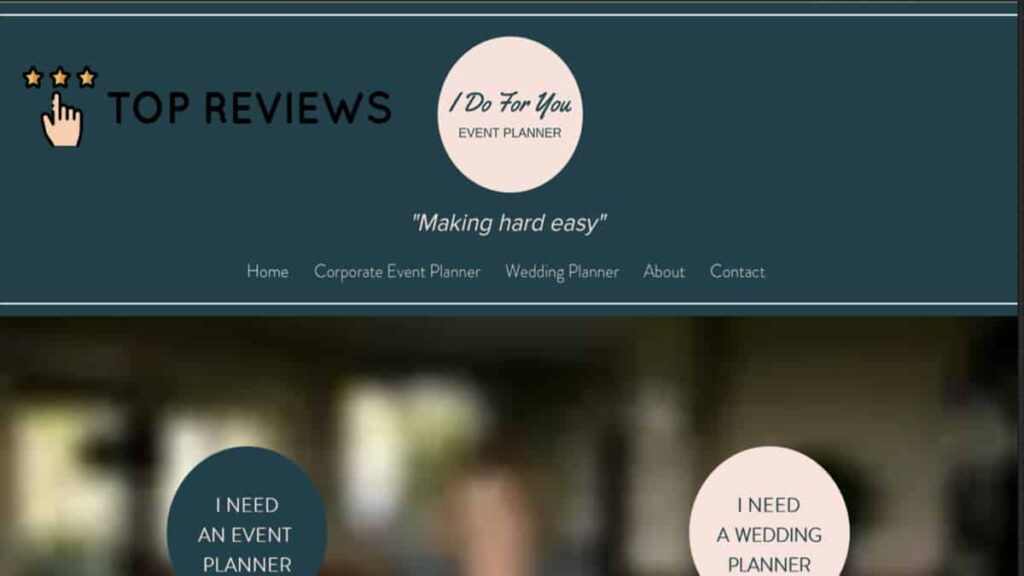 Test
Info
SERVICES
Corporate Event Planner & Wedding Planner
WEBSITE
I Do For You — Wedding & Events
ADDRESS
11 Richard Seddon Drive, Northwood, Christchurch 8051, New Zealand
CONTACT DETAILS
+64 21 517 657
OPERATING HOURS
Monday to Thursday: 9 AM to 4 PM

Friday: 9 AM to 5 PM

Saturday to Sunday: Closed
| | |
| --- | --- |
| Strong Communication | ★★★★☆ (4/5) |
| Negotiation Skills | ★★★★☆ (4/5) |
| Organization | ★★★★☆ (4/5) |
| Time Management | ★★★★☆ (4/5) |
| Creativity | ★★★★★ (5/5) |
| Decor | ★★★★★ (5/5) |
| Entrees & Drinks | ★★★★★ (5/5) |
| Knowledge of Relevant Regulations & Laws | ★★★★★ (5/5) |
The event planners at I Do For You—Wedding & Events seem to have amazing attention to detail. We observed their service for several clients and we were fairly impressed. 
From the moment you contact them, the team at I Do For You are helpful and attentive. We liked how they took the time to really understand their clientele's needs and discuss ideas for the perfect event.
They also helped fill their client's needs by narrowing down options with lots of helpful information – such as suggestions for venues, vendors, and event décor, to help them create a unique and memorable occasion.
From the décor to the entertainment selection, their comprehensive understanding of the event-planning process makes them stand out from the crowd. They addressed everything from background plants (for scenery) to cutlery!
We also noted that I Do For You also has a great event checklist to help its clients and events stay on track. Each task was clearly outlined, and clients could adjust their schedules as needed.
We thought this was helpful as it ensured that no important details were missed.
The only downside we could think of was that they require a rather hefty retainer fee before they begin the planning stage. This could be a bit of a burden, but in the end, we came to terms with the fact that it is worth the money and can be seen as an insurance plan to ensure against any issues.
Seamless organization 
Extensive experience doing fairytale-themed weddings 
Great event aesthetics 
Customer Reviews
Amazing, talented and clever planner
I am honestly not sure where to start with how amazing Moira is. She is so incredibly talented, lovely and clever! She thought of little things to do with our wedding planning that we never would have thought of. Her run sheet she created for us saved the day and just knowing she was there on our big day lifted so much stress. We had countless guests coming up to us on our wedding day, saying Moira was amazing and they wished they had someone like that on their day. If you are thinking of booking her, DO IT, it will be the best thing you will do. — Olivia Scott
Exceeded our expectations and fun wedding planner
Moira exceeded our expectations coordinating our wedding, the third event she has assisted us with. Moira listened carefully to what we wanted, assisted us by recommending suppliers and hire items (recommended several and left choices to us), co ordinated with suppliers, picked up supplies and stored some items before our event, set up the venue with our chosen decorations and table settings, packed down at the end of the day. All of this made our wedding day so relaxed.
Her communication with us and all suppliers, along-with her amazing "run sheet", meant the day flowed just as we planned. Previously Moira had coordinated two baby showers I had arranged so I knew with confidence that everything would be attended to perfectly by Moira in her calm, friendly and happy way. It's a bonus that Moira has a personality that is fun and friendly, ensuring you feel nothing but relaxed. Moira's costs are so reasonable for the time she puts in to your events. Don't hesitate to engage her assistance for any event, no matter how large or small, you'll be so pleased you did! — Debbie McClure
FAQs About Event Planners in New Zealand