Which is better — Wellington or Queenstown?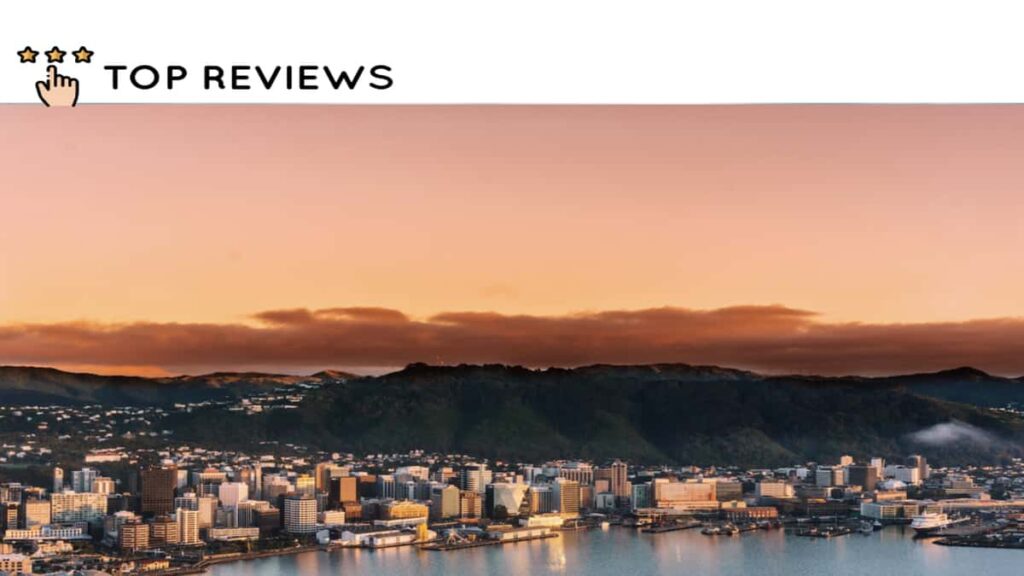 When it comes to picking the perfect place to live—Queenstown or Wellington—the decision can be a daunting one.
Wellington is a great option if you're seeking a lively city with plenty to offer tourists. However, if you're interested in visiting a charming town with breathtaking views and lots of chances to enjoy the great outdoors, then Queenstown might be better.
We've compared these two iconic hubs in order to give you a better understanding of what each city has to offer. Let's dive in and take a closer look at them!
Cost of Living in Wellington vs. Queenstown
The median of Wellington's monthly living cost is 2,102.22 NZD. The median of Queenstown's monthly cost is 804.60 NZD.
This means that the cost of living in Queenstown is 61.48% cheaper than it is in Wellington.
How did we arrive at this conclusion? Check out the chart below, which features data from LivingCost.org, for a more in-depth look at the costs of living in Wellington and Queenstown.
Expenses
Wellington Cost
Queenstown Cost
Housing (Average Rent per Month)
1-bedroom apartment (downtown)
2,130.31 NZD
1,547.94 NZD
1-bedroom apartment (outside the city centre)
1,813.75 NZD
1,534.67 NZD
3-bedroom apartment (downtown)
3,592.64 NZD
2,649.90 NZD
3-bedroom apartment (outside the city centre)
2,672.91 NZD
2,025.64 NZD
Utilities (Average Monthly Bill)
Utility bill for one person
153.56 NZD
91.82 NZD
Utility bill for a family
235.12 NZD
137.23 NZD
Internet plan
78.70 NZD
65.30 NZD
Transportation (Fare)
1-way ticket (local transport ticket)
4.04 NZD
1.57 NZD
Monthly pass (local transport ticket)
152.71 NZD
89.07 NZD
Taxi start (normal tariff)
28.27 NZD
25.76 NZD
Gasoline (1 liter)
2.78 NZD
2 NZD
Food
Food for one person
819.78 NZD
525.17 NZD
Food for a family
2,191.36 NZD
1,377.12 NZD
Childcare (Tuition Fee)
Private Preschool/Kindergarten (full day)
1,286.41 NZD
804.60 NZD
International Primary School
21,648.48 NZD
6,663.96 NZD
Real Estate Prices in Wellington vs. Queenstown
According to the Real Estate Institute of New Zealand, the median real estate sale price in Queenstown is 1,712,092 NZD. Meanwhile, the median real estate sale price in Wellington is 790,000 NZD.
This means that real estate prices in Queenstown are 116.5% higher than they are in Wellington.
As you can see, there's a stark difference in real estate pricing between the two. In Wellington, the median real estate price has actually fallen by over 10% in the past year, and there is a growing supply of properties on the market.
However, keep in mind that while prices are low, there is a lot of competition for properties.
On the other hand, the median house price in Queenstown has increased by over 20% in the past year, and there is a limited supply of properties on the market.
Why? Well, the influx of tourists has led to an increase in demand for housing in Queenstown.
Also, Queenstown is a popular destination for wealthy foreigners, who are attracted to the city's lifestyle and investment opportunities.
Because of this, the Reserve Bank of New Zealand has kept interest rates low in recent years, which has made it more affordable for people to borrow money to buy a home. This has contributed to the growth of the real estate market in Queenstown, so that means the real estate prices get higher.
Diversity and Demographics in Wellington vs Queenstown
Wellington is a more diverse city than Queenstown. Wellington has a wider range of cultures and ethnicities, whereas Queenstown is a smaller city with a more European-influenced culture.
Wellington is a city that embraces new ideas and welcomes people from all walks of life. It's a place where everyone can feel included and at home.
It also has a diverse population with people from various parts of the world such as Maori, Pasifika, Asian, European, and Middle Eastern communities.
For some kiwis, Wellington is a lively and thrilling place to reside, work, and raise a family, thanks to the diverse cultures and backgrounds that blend together.
On the other hand, Queenstown has a smaller population with a majority of its constituents being mainly European. Queenstown doesn't have as much diversity as Wellington because there are fewer people and communities to welcome newcomers.
The data below is based on the latest NZ census found at stats.govt.nz and worldpopulationreview.
| | | |
| --- | --- | --- |
| | Wellington | Queenstown |
| Number of people | 422,000 | 120,386 |
| Median Age | 34.1 | 30 |
| | | |
| --- | --- | --- |
| Ethnicities | Wellington | Queenstown |
| European | 74.1 % | 55.2 |
| Maori | 8.6 % | 3.2 |
| Pacific People | 5.1 % | 0.7 |
| Asian | 18.3 % | 27.7 |
| Middle Eastern/Latin American/African | 3.0 % | 15.0 |
| Other ethnicity | 1.4 % | 0.9 |
Career Opportunities in Wellington vs. Queenstown
Data from
Quarterly Economic Monitor
shows that the unemployment rate for Wellington is 3.2% and in Queenstown it is 2.2%.
Based off the above data, Queenstown offers more career opportunities than Wellington does for job seekers.
In both cities, the unemployment rate is lower than the national average of 3.4%.
For Queenstown, this actually comes partly from its repute as a tourist and resort spot. As a result, the job market in the city is quite competitive.
Queenstown's tourism industry is the biggest source of employment in the area. Other industries like hospitality, retail, and transportation also contribute to supporting the tourism industry.
On the other hand, Wellington serves as a hub for government, education, and the arts. It's also a centre for technology and innovation, and the economy is on a steady growth trajectory, and there are various job opportunities.
Below are some job careers that are needed in both cities!
Job Careers in Demand
Wellington
• Software developers

• Data analysts

• Business analysts

• Healthcare workers

• Engineers

• Lawyers

• Accountants

• Marketing professionals

• Sales representatives
Queenstown
• Hospitality workers

• Retail workers

• Transportation workers

• Ski instructors

• Tour guides

• Construction workers

• Mechanics
Crime Rate in Wellington vs. Queenstown for May 2023
As of May 2023, Queenstown's crime rate is at 1.1% compared to Wellington's 2.67%, making it appear to be the safer city to live in at the moment, but only by a small margin. The two cities are virtually neck and neck in this area.
The fewer crimes in Queenstown may be due to economic conditions, population, and other local dynamics. All information is based on crime snapshots from the New Zealand Police for May 2023.
| | | | | |
| --- | --- | --- | --- | --- |
| City | Population | Crime Total | Crime rate per 100,000 people | Crime Rate % |
| Wellington | 422,000 | 11,282 | 2673.5 | 2.67% |
| Queenstown | 120,386 | 1,339 | 1112.2 | 1.1% |
Lifestyle in Wellington vs. Queenstown
The city of Wellington is known for its lively thriving arts and culture community, and nightlife scene. Meanwhile, Queenstown is a popular resort destination famous for its majestic mountains and outdoor activities like skiing, snowboarding, hiking, and biking.
Let's consider some of the things that add to the lifestyle in both cities below!
Weather in Wellington vs. Queenstown
In Wellington, summers are warm and wet, while winters are cool and dry.
Wellington's temperature averages at 21°C in January and 10°C in July.
On the other hand, Queenstown has a cooler climate, with lots of snowfall. But they do get sunshine too!
In Queenstown, February tends to be the warmest month with an average temperature of 15°C, while July is usually the coolest month with an average temperature of 7°C.
So, if you want to enjoy warm weather and lots of sunshine during your visit to Queenstown, then it's recommended to plan your trip between January and March.
Or, if you prefer a climate that's not too hot or too cold and want to avoid crowds of tourists, then the ideal time to plan your visit would be during the months of April, May, or September.
On the other hand, it's recommended to visit Wellington during the spring (September-November) or fall (March-May) as the weather is pleasant and there's usually less rainfall during these seasons. 
Healthcare in Wellington vs. Hamilton
Many kiwis believe that the healthcare systems in Wellington and Queenstown are excellent, as indicated by surveys. The cities have a good network of hospitals and healthcare providers that offer various services to the people living there.
Both Wellington and Queenstown's healthcare systems are also funded by a mix of public and private sources.
This means that the New Zealand government funds public healthcare using tax revenue. Additionally, individuals and families pay for private healthcare through health insurance or by making out-of-pocket payments.
Wellington Hospital is the primary hospital located in Wellington. Lakes District Hospital is the primary hospital in Queenstown. 
Things to do in Wellington vs Queenstown
Wellington is a great choice if you're searching for a lively city with a thriving arts and culture community. However, if you're interested in a beautiful natural environment with lots of opportunities for outdoor activities, then Queenstown would be the ideal destination for you.
Fortunately, there are many things to do in both cities!
In Wellington, kiwis recommend doing the following:
Take a trip to the Te Papa Tongarewa Museum of New Zealand. This place has a lot of exhibits that showcase the history, culture, and natural history of New Zealand.
If you're looking for a nice stroll, some downtime, or a delicious meal, Wellington's waterfront is the perfect spot to visit. You can find several shops and restaurants situated along the waterfront.
If you're looking for a great hiking experience in Wellington, Mount Victoria is a must-visit spot. When you hike to the top of the mountain, you'll be rewarded with breathtaking views of the city and harbour.
Queenstown offers a variety of activities for you to enjoy. Here are some options to consider:
If you're into skiing or snowboarding, you should definitely check out The Remarkables or Coronet Peak in Queenstown. These two ski resorts are known worldwide for their quality and are definitely worth a visit.
You should visit the Skyline Gondola if you want to see breathtaking panoramic views of the Remarkables and Coronet Peak. When you ride the gondola, you'll be treated to breathtaking panoramic views of the Remarkables and Coronet Peak.
Nightlife
As far as nightlife goes, Wellington is gaining a reputation for its vibrant nightlife scene, and for good reason! The city has a mix of cozy pubs, craft breweries, modern bars, live music venues, and dance clubs.
Moreover, Queenstown is also known for its wild nightlife scene, with plenty of late-night bars, clubs and pubs around the city. If you're looking for an action-packed evening that will have you dancing 'til dawn, then Queenstown is the place to be.
But it also has its share of quieter beer gardens and cocktail spots, if that's more your style.
Wellington vs. Queenstown: How They Stack Up
Whether you're looking for an outdoor adventure, some urban vibrancy, or stunning natural landscapes, both Wellington and Queenstown have something to offer. At the end of the day, the decision of where to go comes down to you.
Both cities have their own unique charm and it's hard to go wrong with either choice.
Factors
The Better City
Why
Cost of Living
Queenstown
Queenstown is 61.48% cheaper than Wellington.
Real Estate
Wellington
Wellington's real estate prices have been steady at 790,000 NZD.
Diversity and Demographics
Wellington
Wellington's population holds more diversity with residents from Maori descent, Asians and more.
Career Opportunities
Queenstown
Queenstown has an unemployment rate of 2.2% so there are more job opportunities than Wellington.
Crime Report Statistics
Queenstown
The crime rate indicates that crime is lower in Queenstown.
Lifestyle
Tied
While Queenstown has plenty of outdoor recreation, Wellington has more cultural activities.

Wellington has a stable year round climate, but Queenstown can get a bit chilly throughout the year.

Wellington and Queenstown have topnotch healthcare systems.
---