What is Taihape famous for? We'll show you!
Taihape—this quaint Kiwi locale may not be as globally renowned as Auckland or Wellington, but it has a unique claim to fame that sets it apart from its more well-known counterparts.
Which leads us to the question: What is Taihape famous for? Well, no need to look far because we've got the answer for you!
Besides being dubbed the Gumboot Capital of the World, Taihape is famous for a lot of things, including its historic railway station, natural wonders, annual A&P show, and status as a famous filming location with plenty of outdoor adventures.
Interested in knowing more? Lace up your gumbies and join us as we delve into everything that makes this town a must-visit spot.
Taihape is the renowned Gumboot Capital of the World
What makes this humble town synonymous with gumboots, you ask? Well, let's go into that.
In the 1980s, Taihape faced a rural economic downturn and job losses. To revitalize the community spirit and economy, the town decided to rebrand itself, capitalizing on a common symbol of Kiwi rural life—the gumboot.
Thus, in 1985, the first Gumboot Day festival was held, featuring games, window displays, and plenty of Fred Dagg, a classic Kiwi character known for his love of gumboots.
Today, the annual Gumboot Day festival has become an iconic event that attracts many people who participate in the gumboot-throwing contest. This celebration is not just about the boots, though—it's a tribute to the hardworking rural community and a demonstration of Kiwi ingenuity and humour.
Taihape is famous for its historic railway station
Taihape's railway station was once an important stopover for travellers journeying across the country. This station was not just a transit point but a place of rest and rejuvenation.
Because it was built around the same time as the town's establishment in the late 19th century, the Taihape railway station played a pivotal role in its development and growth. It was a bustling hub, a testament to the thriving trade and commerce brought about by the railway system.
While the original Taihape railway station was demolished in 1999, the town's vibrant railway history remains alive at the Taihape Museum. The railway station may have been a small part of Taihape's history, but its impact on the town's identity and development is undeniable.
Taihape is known for its many natural wonders
Taihape may not boast the grandeur of New Zealand's famous national parks, but its unspoiled landscapes, and diverse wildlife, make it an equally rewarding destination for nature lovers and outdoor enthusiasts.
It's a place where you can immerse yourself in nature's splendour, away from the hustle and bustle of the city.
Gentle Annie
One of Taihape's must-visit spots is the Gentle Annie, a scenic route that winds through the Ruahine Ranges. This stunning drive offers panoramic views of the region's rugged mountains, lush forests, and serene rivers.
With plenty of picnic spots and camping areas along the way, it's an idyllic setting for a day trip or a weekend escape.
Taihape gains popularity with their annual A & P Show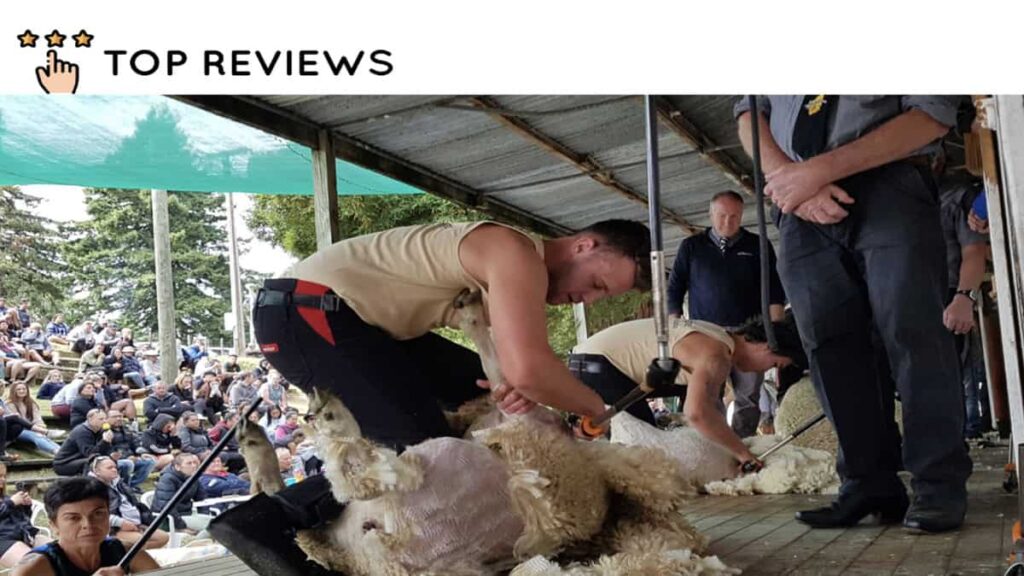 Every year, Taihape draws crowds from across New Zealand to its A&P Show, an event that embodies the spirit of the farming community. This show is a vibrant mix of agricultural displays, livestock exhibitions, and shearing sports.
It's a day when the community comes together to celebrate their rural roots and enjoy the camaraderie of small-town living.
Among the highlights of the A&P Show are the shearing sports. Competitors from around the country come to showcase their skills in this traditional farming activity, providing a thrilling spectacle for spectators.
Taihape is a frequent filming location
Taihape is no stranger to the silver screen. The region has served as the backdrop for various film and television productions.
Its diverse and easily accessible locations have allowed it to "double as" settings for US, UK, Asian, and European films. Perhaps the most notable credit to Taihape's name is its part in the world-renowned Lord of the Rings trilogy.
The spectacular Rangitikei River, just south of Taihape, was one of the central filming locations for this epic saga. This connection to one of cinema's most beloved franchises has put Taihape on the map for fans and tourists alike.
Taihape is famous for its many outdoor adventures
Taihape is known for its myriad outdoor activities. From serene walks to adrenaline-pumping adventures, this town has something for everyone. Here are two of our top outdoor activities to do in Taihape!
White Water Rafting
Taihape offers adrenaline junkies the chance to conquer the Grade 5 rapids of the Rangitikei River. But it's not just about the thrill of the ride.
The Rangitikei River also offers an incredible opportunity to immerse yourself in the stunning natural beauty of Taihape. You're treated to panoramic views of towering cliffs, lush forests, and rolling farmland as you navigate the river's twists and turns.
Kayaking
Taihape is a haven for outdoor enthusiasts. Its crystal-clear waters and stunning landscapes make it an ideal location for unforgettable kayaking adventures.
Several operators offer kayak tours and trips for those looking for guidance or company on their aquatic adventure. Awastone, for instance, is known for its guided tours and courses, providing visitors with a safe and enjoyable kayaking experience.