The 5 Best Places to Live in New Zealand for Young Couples
If you're thinking about relocating to New Zealand, you'll be relieved to know that there are many beautiful places to choose from.Whether you are a couple looking for a place to raise a family or a young couple looking for career opportunities, the country has a place for that.
We're here to help you find the best places to live in New Zealand for young couples.
Auckland
If the first reason for young couples to settle in New Zealand is to seek further career opportunities, then Auckland is the right city for them. 
This cosmopolitan city has a population of a little over 1.7 million and is the most multicultural city in the country, with over 200 different ethnicities represented.
As mentioned, the city is ideal for young adults from all over the country as it provides big city jobs as New Zealand's economic capital.
Not only does Auckland provide job opportunities for New Zealanders, but it is also an excellent location for newcomers looking to advance their careers or find new opportunities.
Although teaching is a very common job in a big city like Auckland, there are plenty of other things you can try your hand at.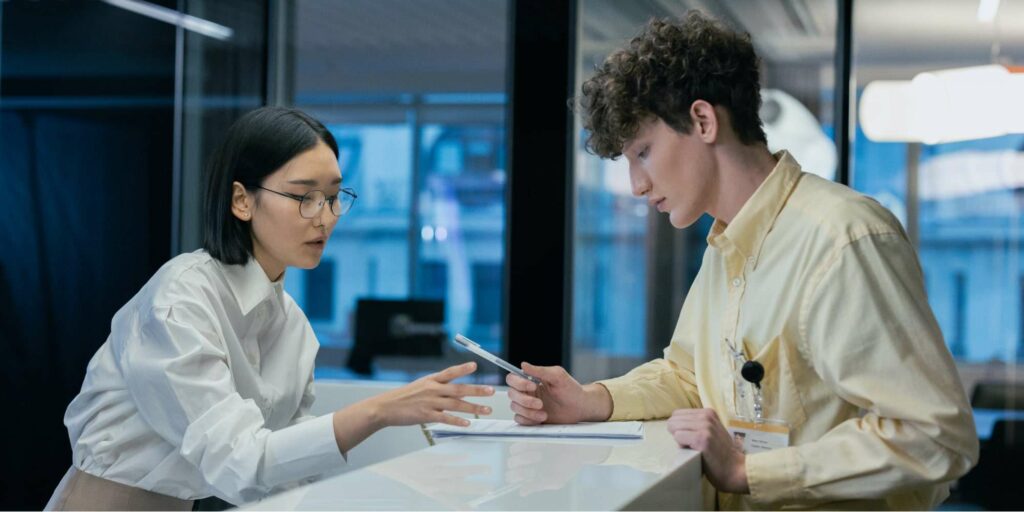 For example, you can look into the thriving hospitality industry and its vast array of food and entertainment venues, which provide a plethora of job opportunities.
The technology scene in this place is also thriving, and it spans a wide range of industries. In fact, Auckland is home to 58% of all New Zealand IT firms.
However, while Auckland is a great place to live if you want an exciting and fast-paced city life, it is also one of New Zealand's most expensive cities. That's why you would want to keep your finances in check if you want to move here.
In other words, Auckland has a high cost of living. Both of you can live comfortably but expect to spend $1,800 NZD on an apartment near the city center and another $1,500 on general expenses.
Despite this, the locals are extremely friendly, which is ideal for young couples starting out in the city. Not to mention the great places couples can hang out in their free time.
What makes Auckland the best place to live in New Zealand for young couples?
Auckland city is the best place in New Zealand for young couples looking for great career opportunities. Big city jobs like in corporations, tourism, teaching, IT firms, and food and hospitality industries can be enjoyed by New Zealanders as well as newcomers.
Even with a high cost of living, young couples tend to find themselves living in the city because of the friendly locals and the fantastic places to head out to such as the abundance of beaches, amazing regional parks, and awesome restaurants.
West Coast
If you're moving to New Zealand on a budget, you won't have to settle for a run-down apartment in a bad neighborhood.
Instead, consider purchasing property on the West Coast. There, you'll find the most affordable housing in the country, as well as equally beautiful views and miles of coastline to explore.
The West Coast has the cheapest housing, with an average price of NZ$285,000, compared to Auckland's average property price of NZ$1,040,000 and the national average price of NZ$749,000.
In addition to an affordable property, living on the West Coast will bring you untamed natural wilderness at your doorstep, where you'll never be short of things to do and see.
To sum it all up, the region has a diverse landscape that includes dense rainforests, wild, rocky coastlines, the highest peaks, and crystal-clear lakes and wetlands – all of which are home to rare and endangered animals.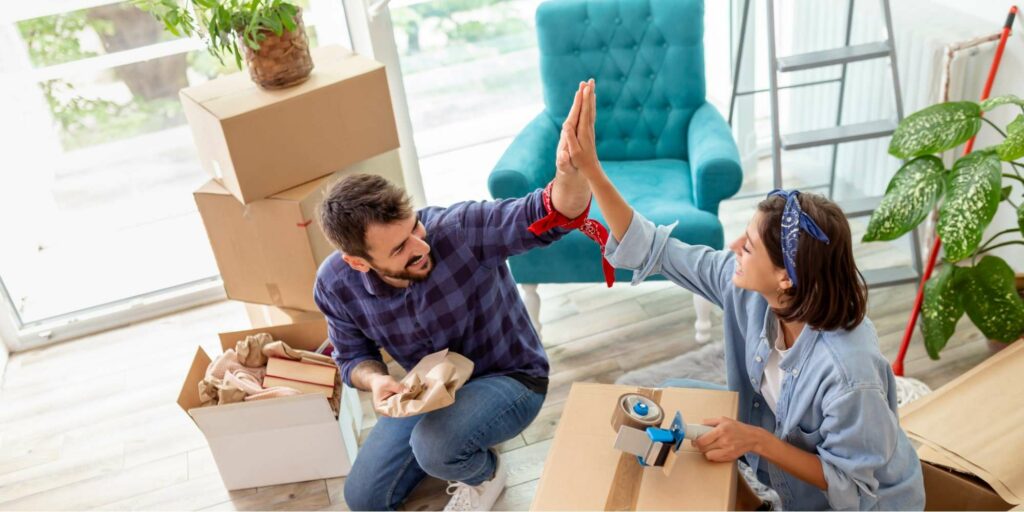 The place is perfect for young couples from the city looking to get away from the busy streets of their previous residence. Coasters enjoy a relaxed, low-pressure lifestyle, whether they live in the rural, semi-rural, or in the heart of one of their townships.
People also have easy access to a variety of amenities while still being in close proximity to tramping, hunting, kayaking, mountain biking, and fishing adventures.
Couples with experience in the dairy farming industry may find the West Coast to be their next home, as the industry has recently expanded with the land on this side of the country becoming more economically viable.
What makes the West Coast the best place to live in New Zealand for young couples?
The West Coast of New Zealand has affordable property, perfect for young couples looking for a new place to call home while on a tight budget. The West Coast has the cheapest housing when compared to the country's largest city as well as to the national average housing price.
Young couples wanting to get away from the big city will find the West Coast (and all of its towns) to be ideal. The area exudes a low-key lifestyle while still providing access to exciting and fun things to do together, such as kayaking and fishing adventures.
The dairy farming industry is thriving on the West Coast, making it ideal for young couples with extensive experience.
Wellington
Sitting at the heart of New Zealand, Wellington has a little bit of everything. Surrounded by nature, the city is an outdoor enthusiast's dream, with walking and cycling trails that provide breathtaking views from every angle.
Fortunately, aside from that, it could be a convenient place for young couples who want to start a family in the future. Coming in fourth in a global ranking of the most livable cities, Wellington is perfect for couples looking forward to raising children.
There are numerous options for outings in Wellington, which is home to several of New Zealand's largest and oldest cultural institutions, as well as numerous arts and cultural events. After a long day, you can relax in some of the country's cutest cafes and restaurants.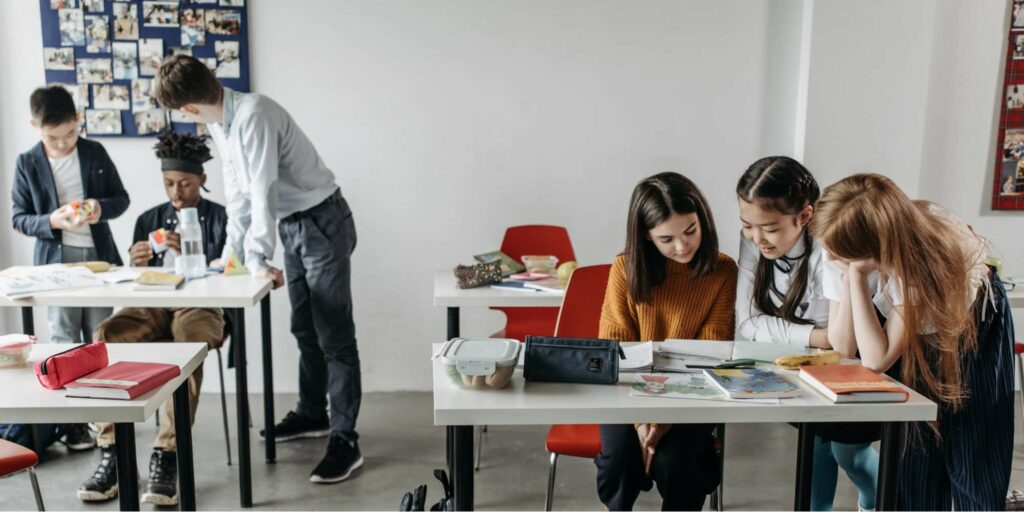 Since educational access is one factor most couples consider when relocating, Wellington also doesn't disappoint on that front.
In fact, living in Wellington means you can rest assured your children will receive a top-quality education since two of the country's top ten schools are situated there. 
There is Scots College, an independent day and boarding school for boys and girls, and an independent all-girls school, Queen Margaret College.
On a side note, Mount Cook, a beautiful Wellington suburb, is one of the city's most lovely residential areas.
It's a highly desirable location with quiet streets and well-presented houses, ideal for new and established couples raising kids as well as anyone looking to live in a quiet and safe area of Wellington.
What makes Wellington the best place to live in New Zealand for young couples?
Wellington is an excellent place to relocate for young couples who plan to raise children. It has excellent educational opportunities, as it is home to two of the country's top ten schools. As well as a variety of activities and places to visit with the kids.
With its calm surroundings and well-presented houses, the Mount Cook suburb is one of the city's most popular residential areas, appealing to both new and established couples raising children.
A haven for young couples who enjoy outdoor activities.
Hawke's Bay
For young couples that love to eat and drink together, Hawke's Bay is for you. This place is a rural area of New Zealand that's renowned for fresh dishes and unmatched local wines.
They actually have an annual festival called The Food and Wine Classic that showcases the very best of Hawke's Bay's food and drinks, with restaurants, food trucks, and eateries serving gourmet cuisine. In other words, the place can truly be a food and drink paradise.
Locals in the area have a couple of favorite restaurants that many newcomers enjoy as well. There's Crab Farm Winery, which is by far the most popular among locals, and The Mission Estate, the town's oldest winery.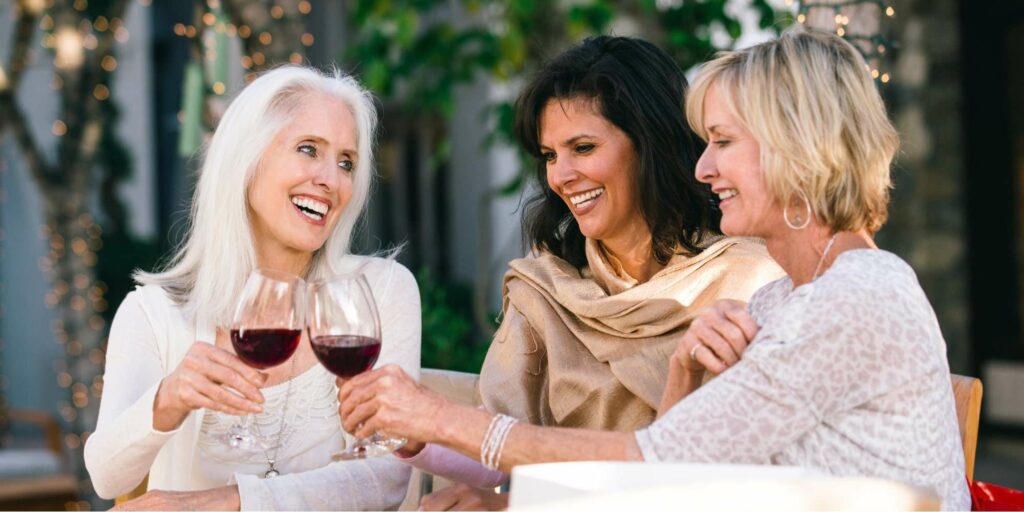 Hawke's Bay is also a great choice if the couple is longing for a Mediterranean-like lifestyle.
Aside from award-winning food and wine, Hawke's Bay has outstanding architecture surrounded by magnificent landscapes and a consistently sunny climate – all of which combine to give Hawke's Bay an appealing, almost Mediterranean lifestyle.
With plenty of activities for everyone, the location offers an excellent work/life balance. A relaxing walk up Te Mata Peak, an adrenaline-pumping rafting trip down the Mohaka River, or a lazy day at the beach can all be rewarding after a long and exhausting week.
What makes Hawke's Bay the best place to live in New Zealand for young couples?
Hawke's Bay is the best place to live for a food and drink-obsessed young couple. The area is well-known for its delicious food and plentiful wineries, as well as a variety of popular local restaurants.
The place is perfect for couples longing for a Mediterranean-like lifestyle.
In general, Hawke's Bay provides a great work/life balance with a lot of things to do for everyone.
Queenstown
Queenstown, a ski resort town on the South Island, is located between the shores of Lake Wakatipu and the impressive alpine ranges. The area provides excellent opportunities for adventurous young couples looking for an exciting place to live in.
For instance, despite its small size, Queenstown hosts a number of summer events and festivals and transforms into a bustling ski resort in the winter. People living in the area will surely never be short of things to do and fantastic food to try for that matter.
Newcomers to the area are often smitten by the town's magnificent nightlife scene. If you want to party in New Zealand, Queenstown is the place to be, as the locals say.
It has a thriving nightlife with a plethora of awesome places to party all over town. Queenstown has it all, from bars with dozens of craft beers on tap to Latin dancing and mechanical bulls.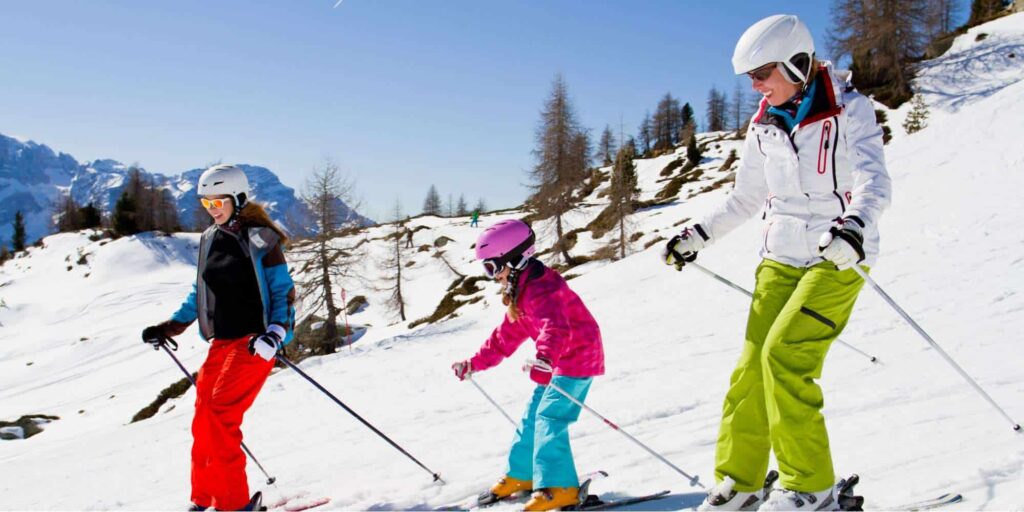 Living in Queenstown can fulfill the dream of young couples whose great adventure is to embrace other cultures. Some of New Zealand's most notable heritage walks can be found in Queenstown, which wind their way through their unforgettable natural scenery.
If history is both your thing and your passion, the Lakes District Museum in Arrowtown delves into the incredible pioneering history of the Southern Lakes.
This collection of items from the region's European and Chinese settlers is located just outside of Queenstown and can be visited whenever you feel like it.
What makes Queenstown the best place to live in New Zealand for young couples?
Queenstown is a perfect place to live for adventurous young couples. The place offers a vibrant nightlife with tons of party clubs and bars for everyone, as well as picturesque scenery and cultural areas to go to for a great outdoor activity.
The place is a small town, which means it is an ideal place for young couples who like to live quietly and peacefully in a safe area.
With so many beautiful places to live, it's no surprise that New Zealand is a popular choice for people from all walks of life, including young couples.
Choosing the best place to live in New Zealand can be difficult as there are numerous factors to consider, and you are especially looking for a place that provides your best interests in life.
We're just glad to have walked you through the possible places to live in the country, and we hope it's helped you decide where to live in this beautiful place!